JUSTIN BARCIA & HIS MONSTER CUP HONDA CRF450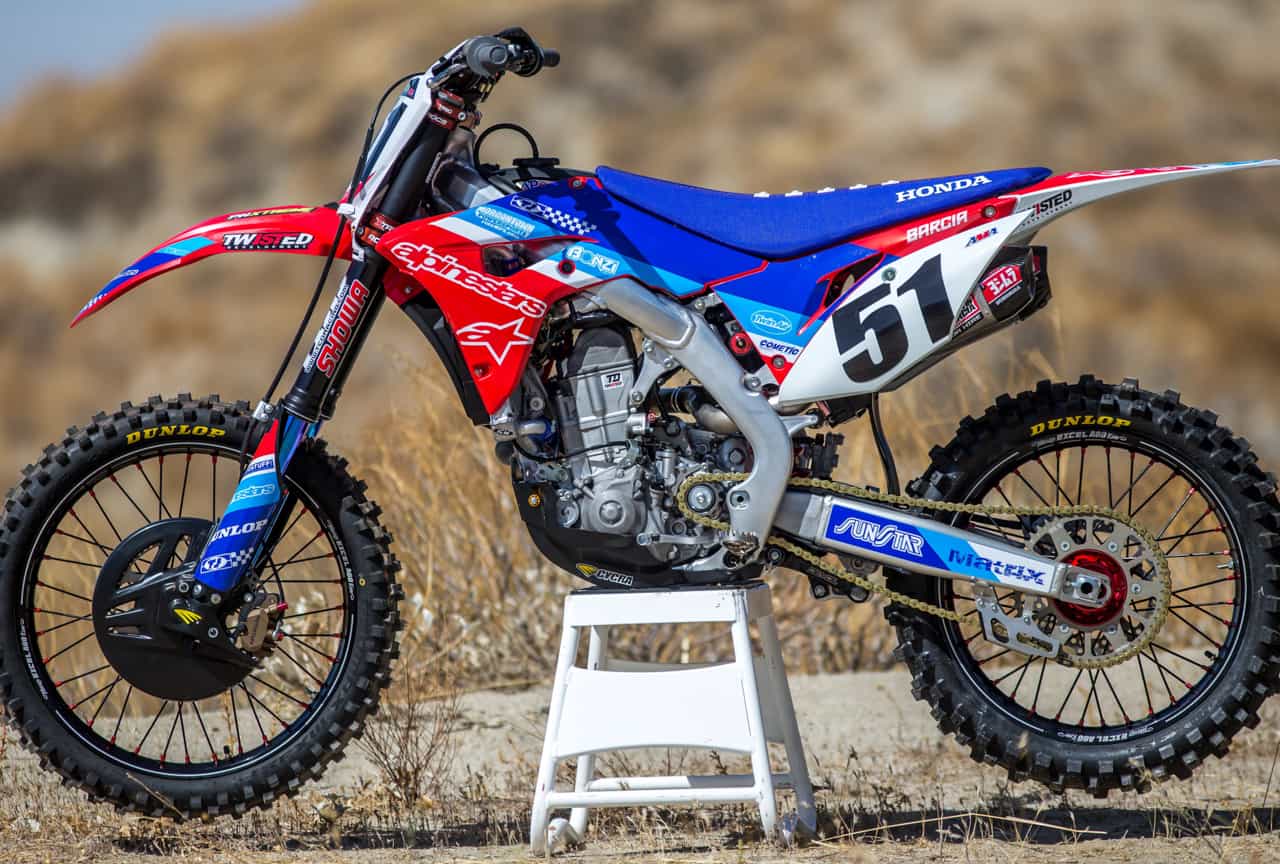 Justin Barcia's Monster Energy Cup Honda CRF450 powered by Twisted Development.
MXA's video guy Travis Fant caught up with Justin Barcia at MX 707 in Hemet, CA. Justin was out in Cali doing some testing with Twisted Development's Jamie Ellis. Jamie builds engines of Factory quality. It is quite amazing what his small but mighty company is capable of. Remember when Josh Grant was without a ride in 2016 and showed up at Daytona Supercross on a privateer Suzuki RM-Z450 that he finished 7th overall on? Jamie was the one to build it into a rocket ship.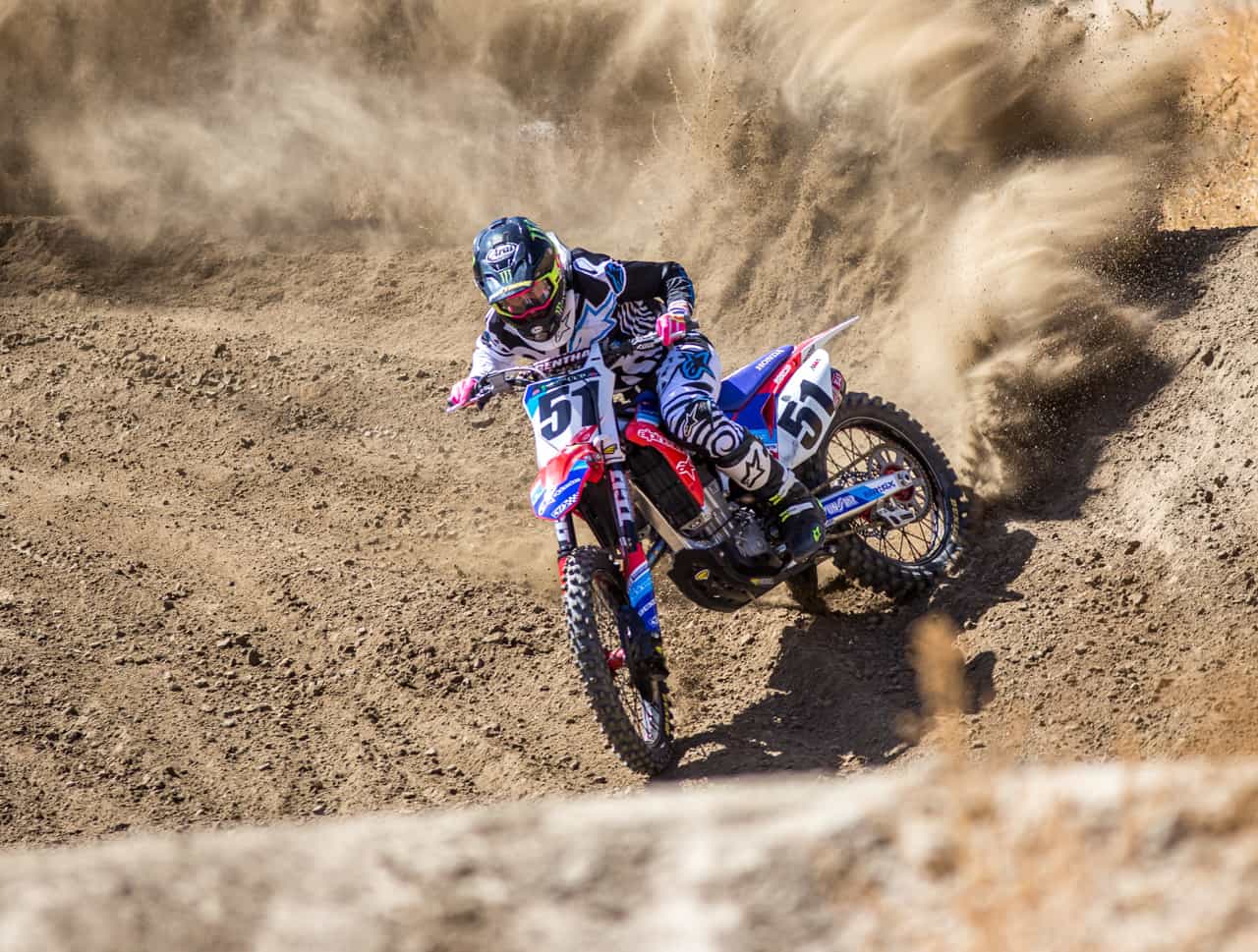 Justin seems to be very comfortable on the Honda CRF450. 
It will be Justin Barcia's first time since his Professional debut in 2009 as a privateer. He might not be in a million dollar semi with a team of technicians at his call, but he is in good hands. Justin and his family had worked hard to get him where he is today. He knows the teachings of sacrifice and hard work and where it will lead him. Maybe getting back to his roots is exactly what he needs? Maybe there is much more to what leads the eye.
Barcia's A-Kit Showa suspension is done by TCD racing. 
Travis sat down with Justin giving him some insight to just what's going on in his world. The video edit will be released within the week. Travis also grabbed a few shots for us for to share with our readers. Enjoy!