JUSTIN BARCIA INTERVIEW: PERSISTENCE, TESTING, 2021 & BATTLING FOR WINS
JUSTIN BARCIA INTERVIEW: PERSISTENCE, TESTING, 2021 PLANS
& BATTLING FOR RACE WINS
Lately, there has been a lot of talk about the factory Yamaha team and Justin Barcia's plans for the future, however, his speed in the second moto at the 2020 Ironman National was exciting to watch and it proved that both Justin and the Yamaha YZ450F are capable of great things when he is comfortable. Yes, Justin won the first moto at round two by over a minute, but that was a mud race. Competitors and critics usually place a small asterisk next to results from mud races. But, his speed and intensity behind Eli Tomac at Ironman is not to be over-looked. Eli wasn't struggling, the defending champion was laying down his fastest laps of the race and Barcia wasn't giving him an inch. Justin Barcia had spectators holding their breath until the finish line as he was only 1.1-seconds behind Eli at the checkered flag. Barcia's 6-2 moto scores were good enough for fourth overall, and more importantly third in the point standings. In this interview, Justin talks about the personnel changes at Yamaha, his plans for the future, his up-and-down Supercross season, the importance of having Ryan Villopoto as a test rider and his outdoor season so far.
By Jim Kimball
CAN YOU SAY ANYTHING ABOUT THE RECENT PERSONNEL CHANGES THE YAMAHA RACE TEAM HAS HAD? It is a bit hard to talk about. I have been with Yamaha for a long time now. I was at JGR Yamaha before I came over. I got along with everyone just fine, but sometimes you need a change. I would not say it was because you do not like a person. It is just like sometimes change needs to happen. At the end of the day, it sucks when someone loses their job, but at the end of the day, some things need to change sometimes. The same employees were there for a really long time, so I am sure it was sad for them to go but like I said, times change and sometimes things need to change. I'd like that to end my answer.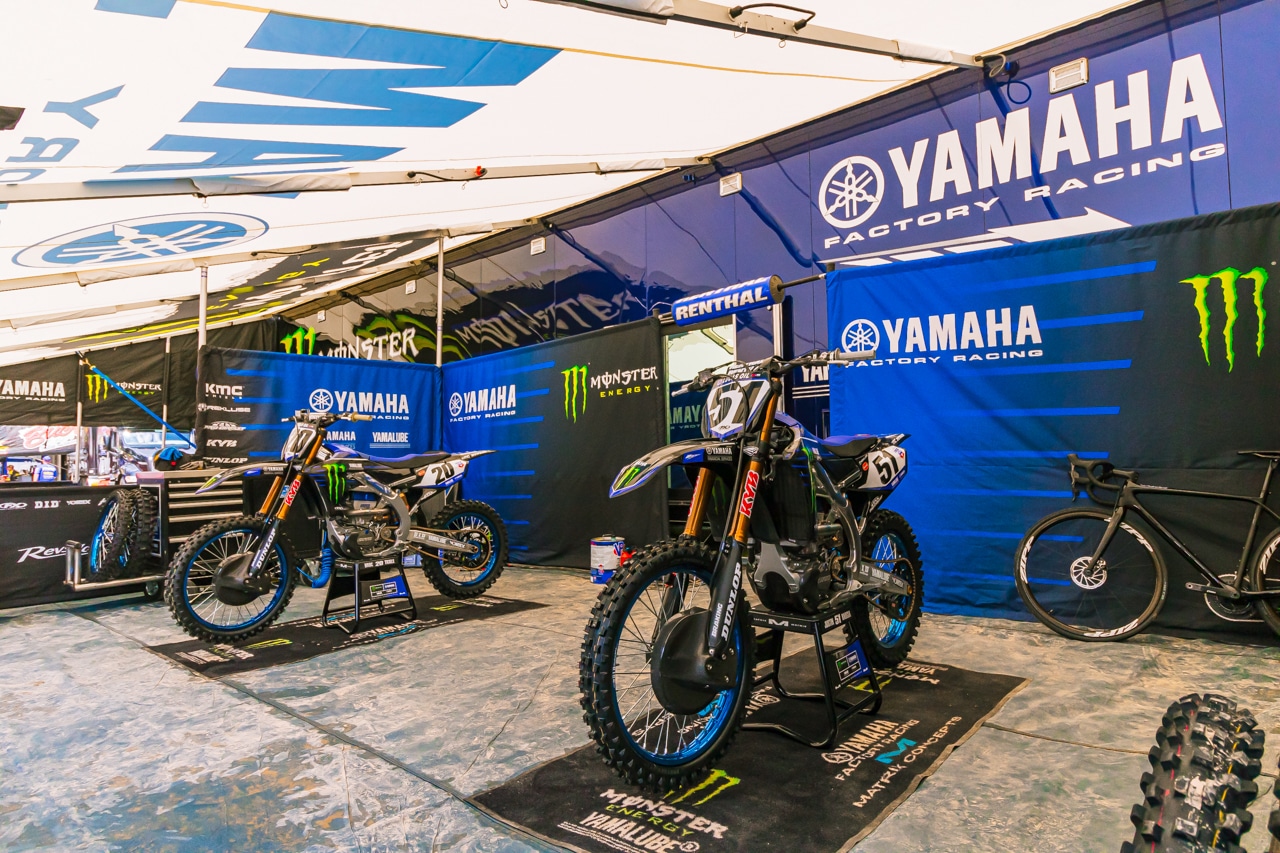 There has been a big shake up at the factory Yamaha team which resulted in former employees let go. Justin didn't go in-depth about the situation, but he did say: "I got along with everyone just fine, but sometimes you need a change."
LET'S TALK ABOUT SUPERCROSS. OBVIOUSLY, IT STARTED OFF AWESOME WITH A WIN, AND FOR THE MOST PART WAS GOOD. BUT THINGS SEEMED TO FALL APART AT THE SALT LAKE CITY ROUNDS. I agree with you for sure. The beginning of the season was awesome. We were in a championship hunt and had some good races. Got the Anaheim 1 win, and things were going well. A few things popped up that we knew were going to be difficult on hard packed tracks, like at Anaheim 2, where we really struggled in the whoops bad. It was two sets of back to back whoops, and that was my bad race. I got seventh or eighth or something. So, we went into Salt Lake and every issue that possibly could happen, happened. Unfortunately, it was just one of those things where we tried fixing it those weeks, we were there but we just could not get it done. So, definitely it was just a really difficult time in Salt Lake. For some guys, it was good, and for us it was not good. As you said, I had a good beginning of the season, but then battling for the top ten in Salt Lake City was not good. All in all, it was a good Supercross season but definitely a letdown at the end of the series.
Justin Barcia was only 1.1-seconds behind Eli Tomac as they crossed the checkered flag at Ironman. Justin's 6-2 moto scores earned him fourth overall. But if he would've won the moto, he would've scored second overall. 
IT WAS NOT JUST YOURSELF, YOUR TEAMMATE AARON PLESSINGER LOOKED LIKE HE STRUGGLED AS WELL. We both struggled. It was definitely shown that we had an issue with the bike there, and you know, that happens. Looking back at it now, the things we needed to do, we really could not do. We were not given what we needed really, but it is not from lack of effort. The team tried very hard. We were trying all kinds of stuff, but we just did not have what we needed. It was mentally difficult. At all the Salt Lake City races, it was difficult.
LATELY YOU'VE BEEN TESTING IN CALIFORNIA A LOT, HOW COME? I might as well live in California and have a house there because I have been there much of the last two years. I'm there because we need to work on the motorcycle. We still do a lot of work and a lot of testing.
Ryan Villopoto has been testing for Justin Barcia and the factory Yamaha team at the local tracks in California for the passed few months. He was helping the team develop Outdoor settings while they were still racing Supercross.
HOW HAS IT BEEN HAVING RYAN VILLOPOTO TESTING FOR YAMAHA? For a long time, we did not have a test guy, so actually the last couple of months before outdoors, Ryan Villopoto came in and was helping us with testing. That relieved a lot of pressure for me to do all the testing, but at the same time, I still needed to be out there and try stuff that Ryan comes up with. He helped us quite a bit with settings, where we are at right now, so that was definitely super helpful. But when the grind gets tough, I am there and ready to work.
HOW WERE THE TWO RACES AT LORETTA'S FOR YOU? It was cool to go back to Loretta Lynn's where it all began for me. We got through that first one okay, it was super muddy and we really pushed hard. Then at the second race, in the first moto, I got the holeshot and won that thing by almost a minute. So that was like, alright I have a shot at this championship. I knew that I did already, but I really gained some confidence there. The two Loretta's were cool, and I got out of there good. I had a little mechanical issue at one of them and lost some points there, but a few other guys had some mechanicals too.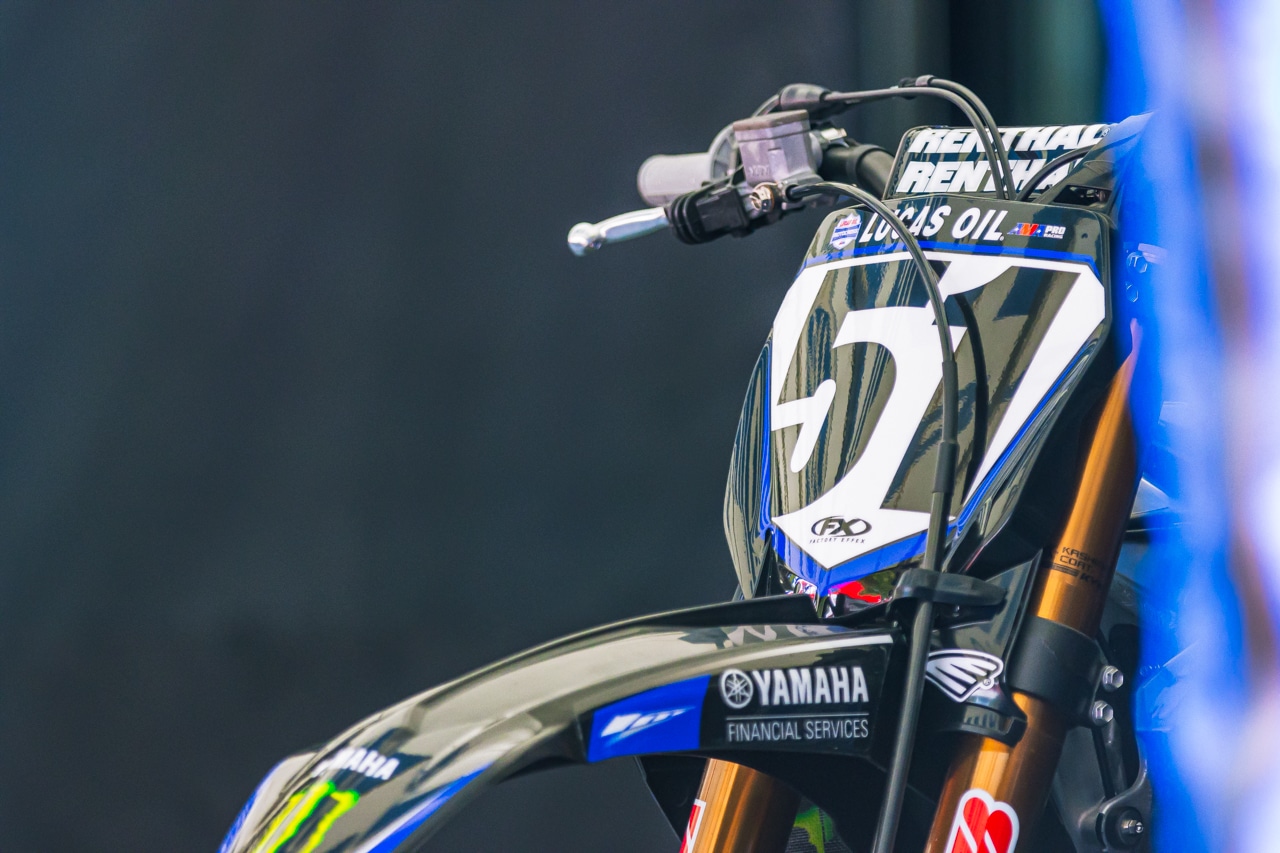 Justin Barcia hasn't announced his plans yet, but it is almost certain that he won't be at Yamaha in 2021.
YOU RODE GREAT AT IRONMAN, ALMOST WINNING THE SECOND MOTO. HOW WAS THAT?Indiana was awesome, and I really enjoyed the motos. I think the way people from the outside see it now is "this guy is the real deal." It has been three races now and we are in this thing going hard. The Ironman track was gnarly. It was muddy in the morning and got rough, then it dried out and got really slick and choppy. In that last moto, me and Eli were going through the pack and passing guys and we were on each other on the last lap. It is going to be a good championship. There are some great riders and it is going to be a barn burner for sure. I think Redbud is going to be a good one. I feel good there, and it is a back-to-back, so it is going to be gnarly.
YOU MUST HAVE THE FITNESS TO BE ABLE TO RUN WITH ET3 AT THE END OF THE RACE. My fitness is not an issue. Obviously, that last moto at Ironman, we went full out and gave everything we had. Still, I think that there a few things that we need to work on. We need to improve our starts. To be a champion, you have to have good starts. We have had a few good ones here and there, but we are a little hit or miss right now, so we are going to work on that. But yes, my fitness is great. I feel good on the bike. I have not been this comfortable in a long time, and I realize I said this before. I don't know, I just see something different at the moment and I hope my gut is telling me the truth. We will see what happens.
Justin Barcia made the 450 racing at Ironman very exciting. We look forward to seeing how he shakes things up at the 2020 RedBud Nationals which are set to go for a double header on Friday, September 4th and Monday, September 7th. 
I'M SURE PRESSURING THE DEFENDING CHAMPION ON THE LAST LAP IS A CONFIDENCE BOOSTER. I feel good and excited. Like I said, there has been a lot of good changes right now at the team, everyone has my back and they are pushing hard. The way things are going right now, it is great. It is fantastic, I am happy, and everyone is happy. I'll just keep trying to have fun and take every weekend as it is. We will do our best, and see where we are at, at the end of the year.
While Justin Barcia has won two 250 Supercross Championships in 2011 and 2012, a 450 title has so far eluded him.
THERE IS SO MUCH SILLY SEASON TALK AND SPECULATION ABOUT YOU AND 2021; WHAT CAN YOU SAY? Yes, there is lots of silly season stuff going on. I have a few options thrown at me right now, so I'm just trying to make the right decision for my career and make the best option for me. I want to win a championship. I don't have a ton of years left in me. I feel like I have three or four contending years for championships, so I definitely want to make the right opportunity. There are a few options right now that I am looking at and that is all about, I can say. I am just excited for the future.