JUSTIN HILL INTERVIEW: BACK TO THE RACES AFTER 2-YEARS OFF
JUSTIN HILL INTERVIEW: BACK TO THE RACES AFTER 2-YEARS OFF
Justin Hill is one of the most naturally talented racers there is. Growing up in Oregon watching his older brother Josh, Justin was a fast amateur who came into the Pro ranks with the Monster Energy Pro Circuit Kawasaki team. Justin became hot property and soon joined Red Bull KTM and the following year, Troy Lee Designs KTM. Things didn't go quite as planned on the orange bikes, and when Justin returned to Mitch Payton's fold, he won them the 2017 250 West Coast Supercross regional title.
Justin would move to the JGR Suzuki team in 2018 with a contract to try out the 450 class the following year. Hill struggled initially on the Suzuki 250 but eventually won at the San Diego Supercross. Transiting to the 450 class when the series moved East, he finished sixth in the 450 class in Tampa Supercross in 2018. Several rounds into the 2018 outdoor season, JGR Suzuki moved up Justin from the 250 class to the 450 class, and his results dramatically improved. Hill would remain with the yellow squad through 2019 when the two parted ways.
Next up was a spot on the MotoConcepts Honda team for the 2020 Supercross season and he finished tenth overall in the 450 Supercross point standings. After that, Justin took a two-year hiatus from racing. Now in 2023, Justin is back on track, this time with Team Tedder on a KTM 450SXF. We are five Supercross rounds in and Justin is fourteenth in points.
BY JIM KIMBALL
JUSTIN WHAT HAVE YOU BEEN DOING FOR THE PAST TWO YEARS? Just being a normal blue-collar guy working and enjoying my family. Since I raced full-time last, I have had two kids. My wife and I were just enjoying life, enjoying the kids, and being a family. For a period, I was a patrol deputy for Douglas County Sheriff's office. I really, really enjoyed a lot about that job and in particular the people. Everybody that I had the opportunity to work with was great. But it became a very stressful job, and tough. I really commend those guys for doing that job. Some new legislation changed my outlook on policing in general, so I had a big decision to make. Did I want to soldier on with that and see if things would change, which I am told is never overnight in that line of work, or get back to my roots? At that point, I missed racing a lot already. I really missed riding, missed racing and I missed my job being that too.
Every job has its pros and cons, but we get to race these bikes for a living, and it is awesome. Minus the risk, it is probably the coolest job a guy could have. So, I am fortunate to pick up a new opportunity at this point in my life and break back into this sport. I am really excited about it.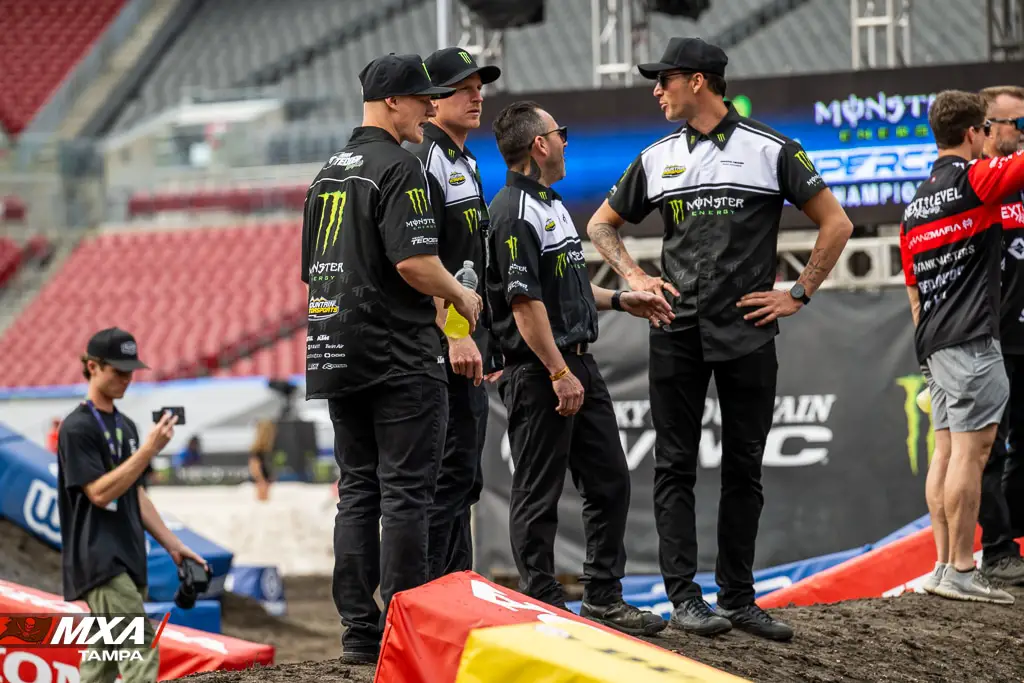 Justin Hill, Josh Hill and Dakota Tedder checking out the track in Tampa.
DID YOU SEEK OUT THIS OPPORTUNITY OR DID TEAM TEDDER APPROACH YOU? I did not really consider going back to racing on the circuit. That is not the type of racing I was thinking of doing. I wanted to start doing some riding and filming. Then maybe pick up little races here and there and get back into it that way. I was literally pouring my foundation for my house out in Wyoming, just working on my home pad when Dakota (Tedder) got ahold of me and said, "Hey, we want to put the brothers on a team, I got this idea, and we think it would be cool." I said, "Man, that sounds awesome. It sounds like a lot of fun."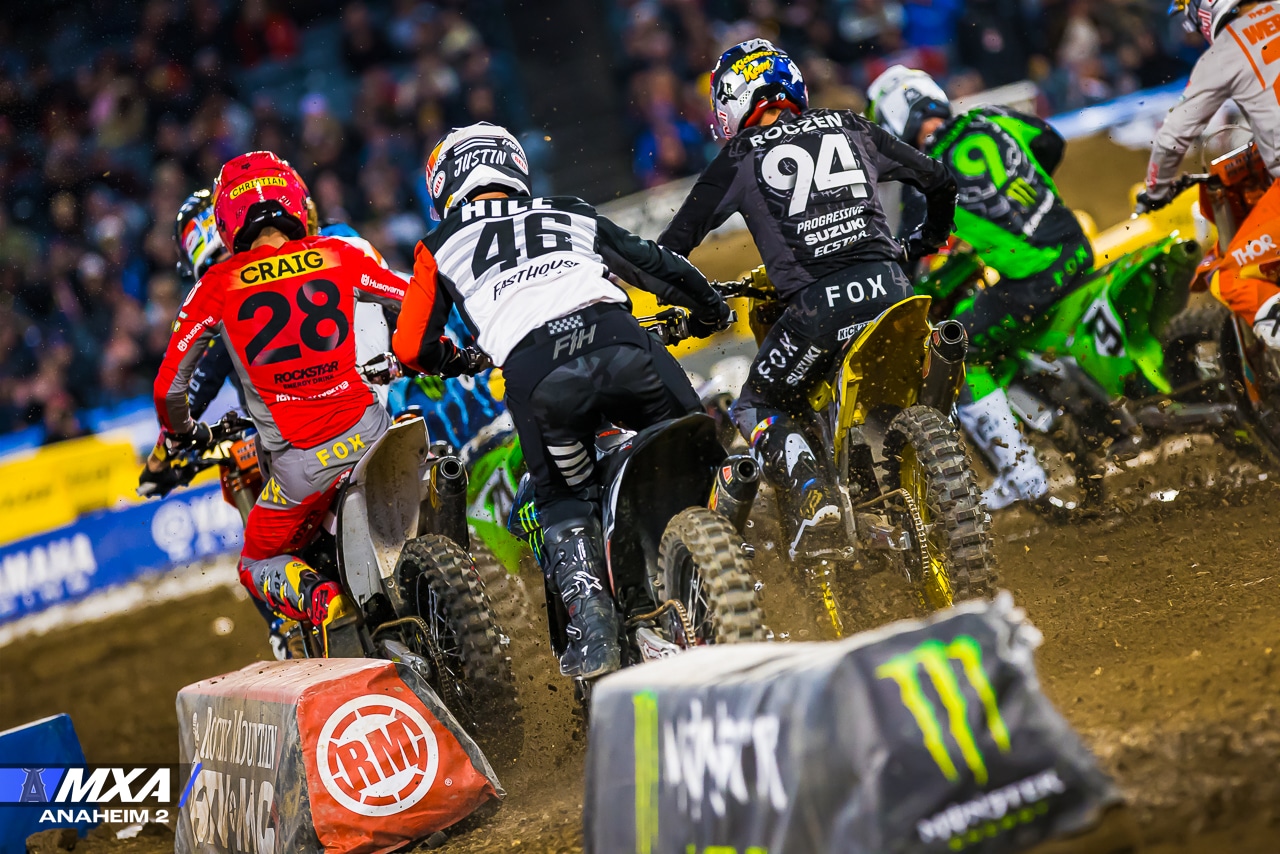 HAS IT BEEN FUN? I am just really enjoying it. It is such a great thing for me. I have teamed up with FastHouse, Von Zipper and Alpinestars. This is my head-to-toe spiel, my people I am wearing, and I am really loving it. I feel like I have finally found a home there with this setup and these people. I feel there is probably going to be a bright future for us together, even past racing, hopefully. We are fortunate. Me and my wife are particularly very happy to be back doing it.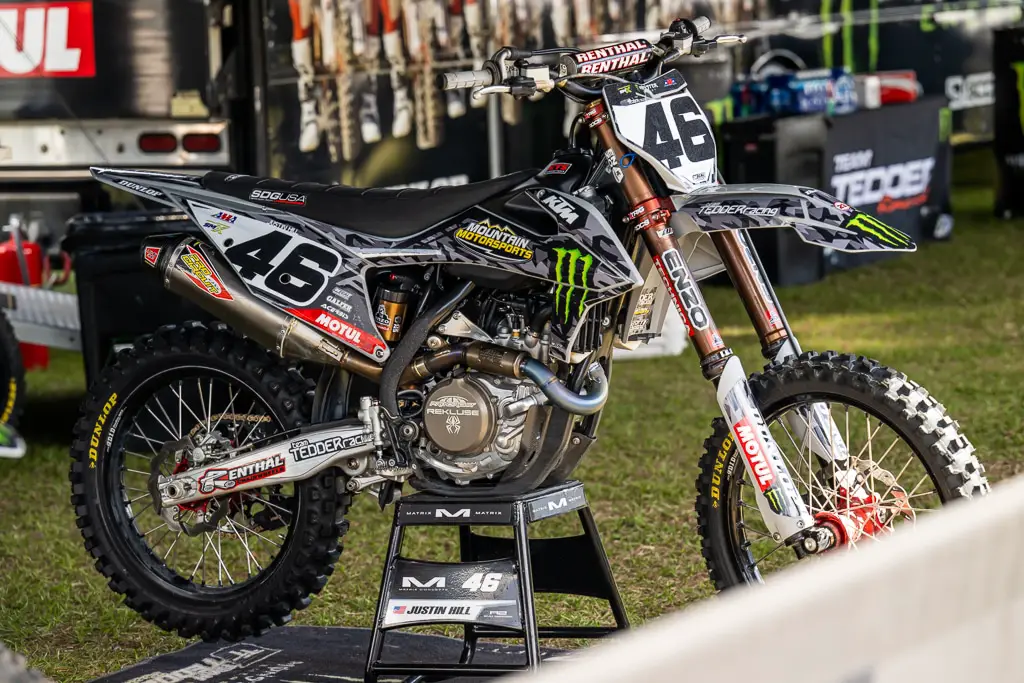 Justin Hill is racing the 2022 KTM 450SXF. 
AND IT TRULY IS A FAMILY, RIGHT? YOU AND YOUR BROTHER, YOUR FORMER MECHANIC SHAWN BELL, AND THE TEDDER FAMILY. Well, it is kind of like this perfect storm, right? I get the opportunity to be with Josh. We are always doing something together, for the most part. He has been doing more things than I am as far as motocross and bikes are concerned. I always want to be a part of what he is doing. We have a different dynamic obviously than any other teammates. We have been doing this our whole lives and we are family. 
We have been doing a lot of free riding and a lot of other things that I think are good for this. It is just a neat opportunity for me to be there with him and, obviously, we get our folks to come to see us. They have both boys riding in the same place, and they can fly out and hang with us. Obviously, the whole traveling thing is trickier for me with the wife and kids now.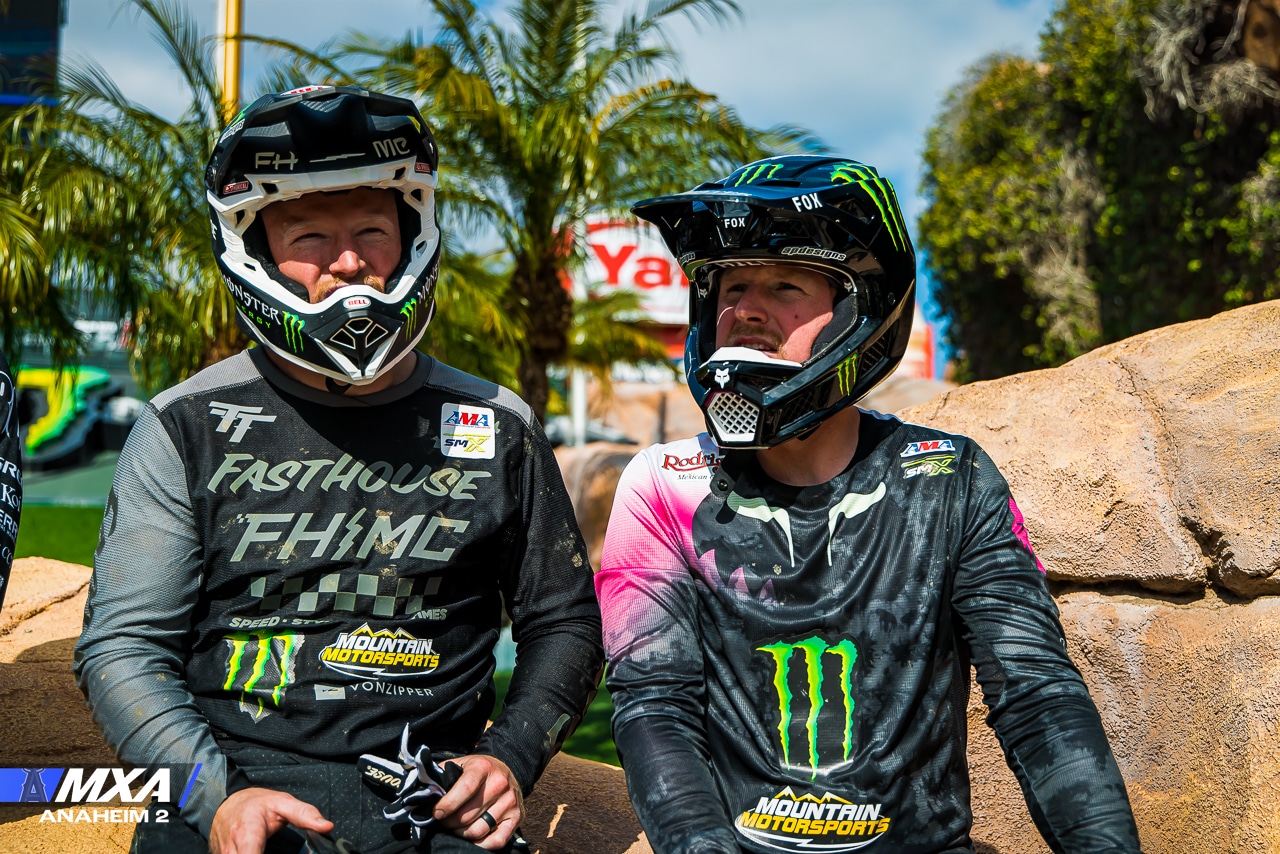 I CAN IMAGINE TAKING A WIFE AND TWO YOUNG CHILDREN TO THE RACES CAN BE DIFFICULT AT TIMES. Of course, but I want my wife and babies at as many as they want to come to because I feel a little lost when they are not with me, you know? That is another great thing about this sport and job. It is so family oriented. It is "bring your wife and kids to work day" every time. Maybe not so much during the week at the practice tracks and stuff, but when it comes to race day, it is a show, and they get to be a part of it and that is enjoyable to me.
YOU MENTIONED OPPORTUNITIES, AND I WOULD THINK THAT NOW MORE THAN EVER THERE MAY BE OPPORTUNITIES TO RACE WITH AMA SUPERCROSS AND MOTOCROSS, AND THE FIM WORLD SUPERCROSS SERIES. It is really enticing, because, for me personally, I really suit Supercross well. The Supercross-style tracks, that is in my wheelhouse. Motocross is a little trickier for me. I should just say it takes me a lot longer to get up to speed in Motocross. I am 50/50 on World Supercross because there is so much racing to do here in the states that I am considering. In May when the initial Supercross season is over, I am wide-open, and I can do whatever. I have a couple of offers to do World Supercross and so far no offers to do Motocross. I am an American through and through and I really like to support the USA and be a part of what the states are doing, but it is a tricky thing. If it comes to an opportunity to do one and not the other, obviously I am going to take the opportunity to race. It is just what I must do.  

DID YOU WATCH THE WORLD SUPERCROSS ROUNDS? Yes, and in watching it, it looks like it is put on well. It looks like a great series. I wish it was more of a conjoined effort, rather than so competitive between us and them. That would be laid out well for guys that just wanted to do Supercross. I think it would work out well. It would probably work out anyway, even if they butt heads, but I think it would work out well if they worked together for sure. It's unfortunate that it has become so "us or them." But you know what? It is a competitive thing. This sport is ever-growing but it is not necessarily big enough to split right down the middle and say, "Hey, you take this half, and I will take this half." I don't think that we are there yet, nor is football, nor is basketball, nor is baseball. You have an organization, the MLB, the NFL. I am sure if there is another football league that came along, the NFL is going to be like let's partner up with them. So, being the premier series as Supercross in the United States, we have been bringing people from Europe here to race the premier Supercross series and that is what we branded for a long time.    
I think it is just a little threatening that they think we will miss out on some talent. The way I see it is if as long as they leave it free and open for us to race here, race there and then race here, everybody is probably racing everywhere. You get all the talent all the time and I think to me, that is exciting.
NOT RACING FOR A COUPLE OF YEARS, WERE YOU NERVOUS LINING BACK UP? Yes, I had very high nerves for sure, and more so than probably most of my career, even when I first started out. You just have so many question marks when you take that amount of time off, and I still have some right now. But I am working through them, and I feel better every time I line up. It is just one step at a time because we know that the bike is good. I know that I am conditioned and in shape, so it is just more shaking out the unnecessary thoughts and the unnecessary doubts and just trying to chip away and move forward. You are just splitting hairs out there because everybody is so good.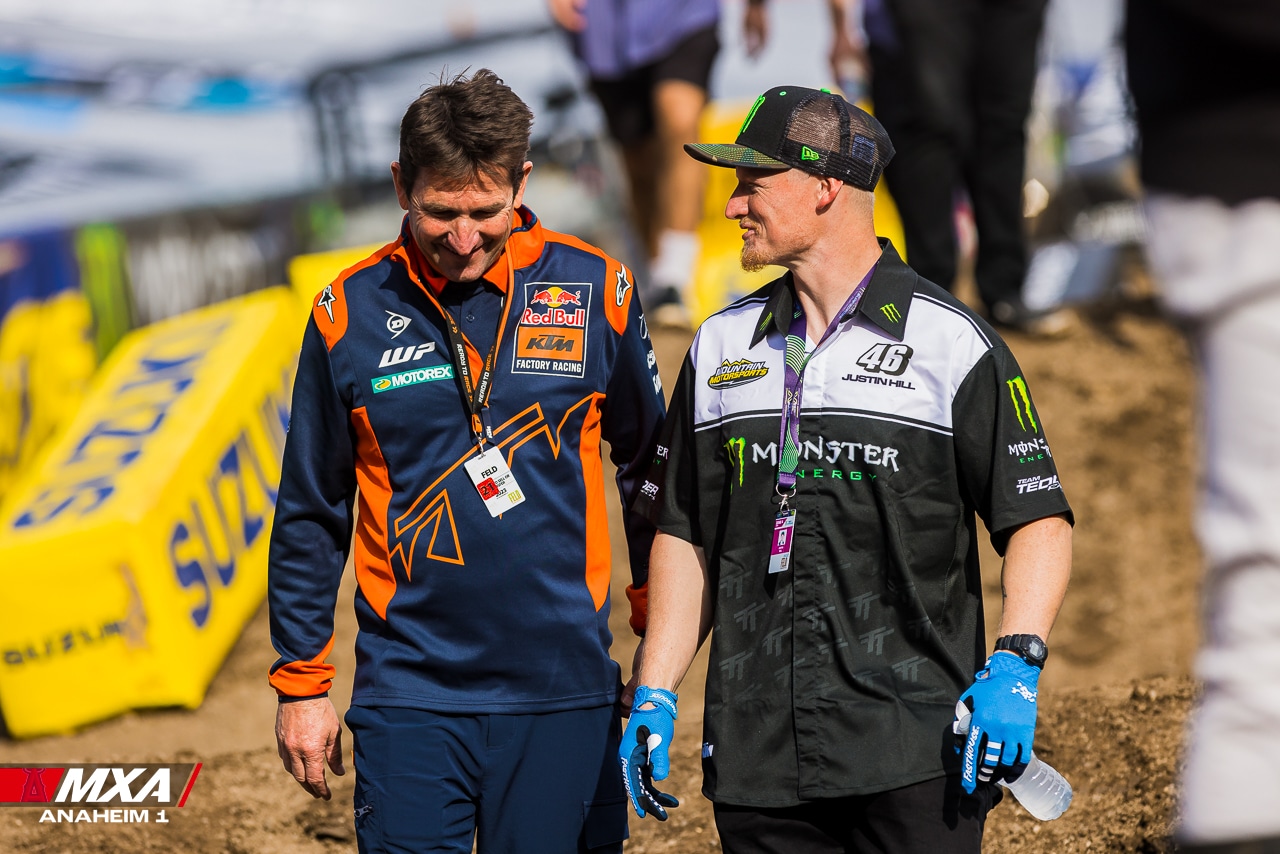 Justin Hill and Red Bull KTM's team manager, Ian Harrison. Justin rode for the Red Bull KTM team during the 2015 season. 
THE TOP 5 RIDERS SEEM TO BE ON ANOTHER LEVEL. You got Chase and Eli and those guys that are upfront. They are just good everywhere and you must figure out, "where I am getting bagged on the worst?" and start there. Ultimately, it is just a game of seconds, and I am going to work towards getting back to where I know I can compete in that top group. Once I am there, I will be happy. I am still here having fun. I love my job.
EVEN THOUGH YOU HAVE WON RACES AND CHAMPIONSHIPS, IT'S NICE TO SEE YOU AREN'T FRUSTRATED WITH THE STEPS IT IS TAKING. I am happy with the building blocks. If we are moving forward, I am happy of course. I am trying to put less pressure on myself. I know when there is no pressure and I am just doing my thing and I am on the practice track, I can be as good as any of these guys. I know I can be as fast as them. I know I can be as smart and efficient as them. I know that I have worked hard enough to have the condition they have. I know where I want myself, it is just mental warfare to achieve that. I am working on it. I am very, very happy with every little step in the right direction. The biggest adjustment for me is riding these rough racetracks. I have been riding tracks that have been getting beat down on for three or four years and they are not quite as steep and aggressive as these Supercross tracks are.
LET'S WRAP UP WITH SOME FINAL THOUGHTS ON 2023. I am building a house in Wyoming and am trying to build tracks out there. I have a lot of things going for me and the family, just trying to complete what we started and then also racing opportunities. I have a billion ideas of things that can take up all my time, so I just must do my best to consolidate that into something that fits the racing schedule and that is what I will do.