KEN ROCZEN & JUSTIN BARCIA: WHY CHANGE HORSES MIDSTREAM?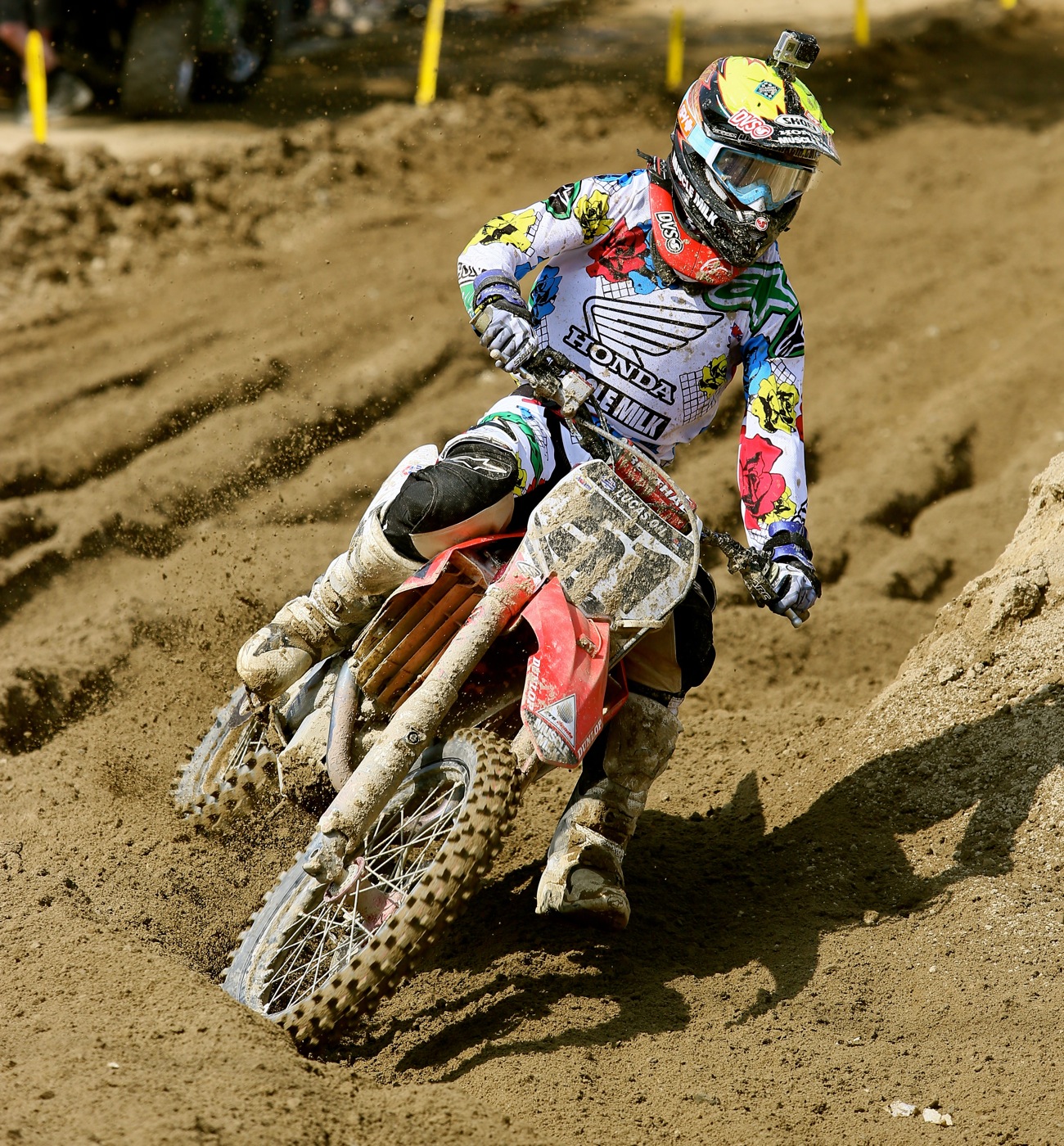 Justin Barcia.
A lot of people wonder why a rider would change teams when he is doing so well at the team he is currently at. In most cases they mean Justin Barcia and Ken Roczen. There are several reason why a factory rider would jump ship:
(1) Machinery: Not every rider gets along with every bike. It is no secret that Justin Barcia does not like his 2014 Honda CRF450—which is strange given that he has been a Honda rider for most of his high-profile life. But, it does happen (reference Chad Reed at Honda and James Stewart at Yamaha). Ken Roczen, on the other hand, is supremely happy with his KTM 450SXF—and hasn't quibbled about the setup very much in the 2014 AMA Nationals.
(2) Money: Even the stars of the 1970s knew that you could make more money by switching teams than by staying loyal to one brand. If Suzuki is willing to pay you $300,000, you might get raises with each successful year that you stay at the team, but eventually they will not want to pay you more—especially if they need money to hire an up-and-comer. Jeff Ward was a loyal Kawasaki rider for most of his career, but he was smart enough to reportedly put a clause in his contract that said that he would always be the "highest paid Kawasaki rider." Thus, Jeff loved it when they paid big bucks to some young gun, because Jeff got a raise automatically. By switching, you can get the prevailing wage, up your contract perks, get a new bonus program and make a lot more money by selling your services to desperate teams that want you. And money is the biggest reason that motivates a rider to switch teams.
Ken Roczen.
(3) Atmosphere: The internal workings of a race team are much like cliches at high schools. It is close environment with lots of interpersonal jealousy, favoritism and criticism. Not every rider is held in the same regard, not every rider gets along with his team manager, not every rider likes his teammate. Remember when Kevin Windham left Team Yamaha for Team Honda—that was because he didn't get along with Team Yamaha's Keith McCarty. So, K-dub jumped ship. Unfortunately for Kevin, Yamaha sued him, Honda didn't offer him what he had already acceptted from Yamaha and he lost in court.
(4) New agents: When a rider signs with a new agent in the middle of an existing contract, the new agent doesn't get his percentage (because that money goes to the agent that made the original deal that the rider is currently under). So, as soon as that contract expires, the new agent will go looking for more money from some other source. That way he can get the percentage that he couldn't get the year before. Ken Roczen changed agents last year, while he still had a year to go on his KTM contract (and had a "right of first refusal" option for 2015). Thus, his new agent wants to get him out of KTM.
(5) Old friends: Personal relationships, either with the team, mechanic or bike, can sway a rider into switching. Before Ken Roczen moved to KTM he raced for the Suzuki 250 GP team. He liked it there, so there is some nostalgia to return to Suzuki (even if it isn't the German-backed team he was on back in the day)—especially if points 1, 2, 3 and 4 come into play in any way (and the money is larger).
Photos: Mark Chilson & KTM