MAKE YOUR PLANS NOW! THE 2024 AMA SUPERCROSS SCHEDULE IS DIFFERENT THAN LAST YEAR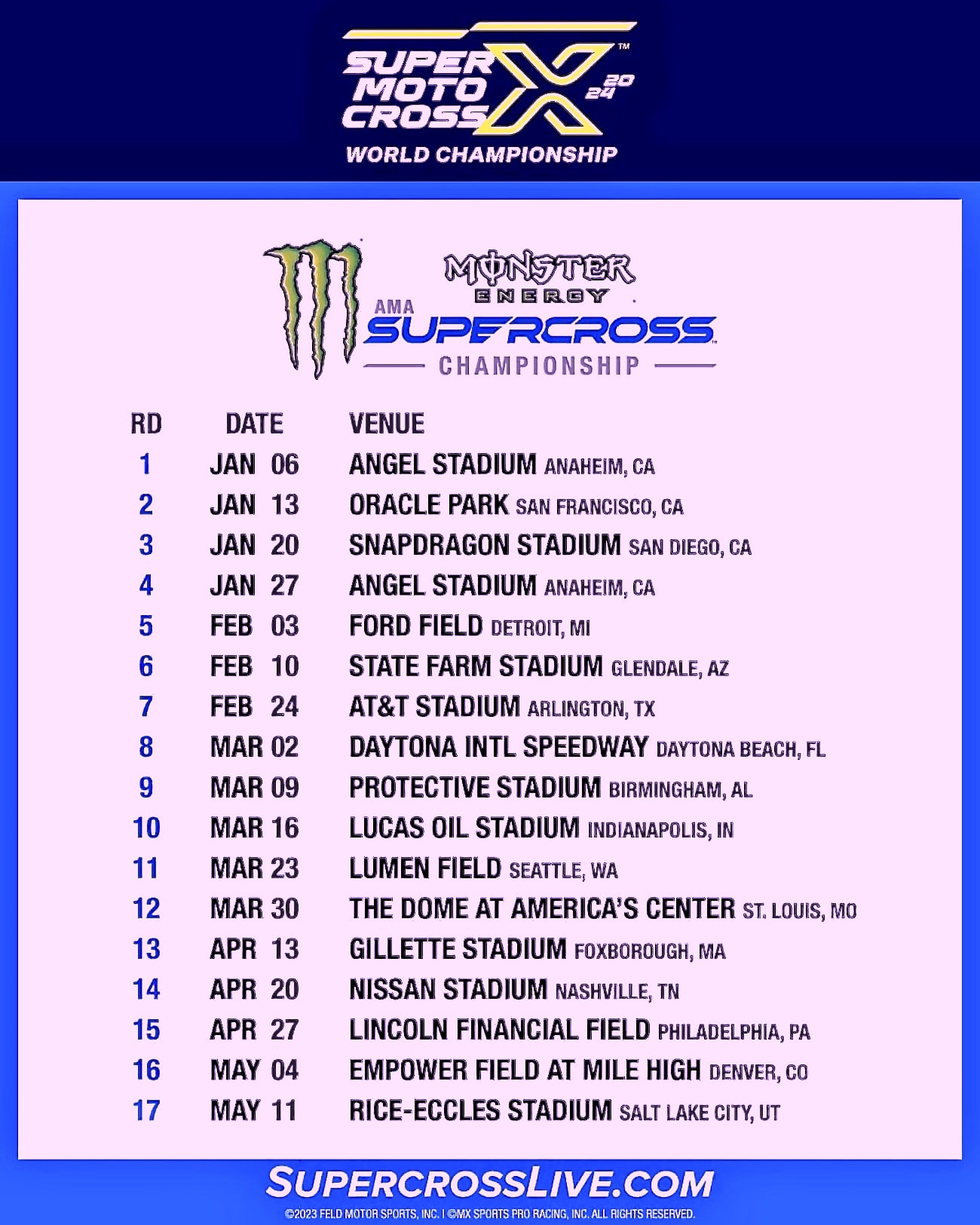 The Supercross season will begin with the annual kick off at Angel Stadium in Anaheim, California on January 6, 2024.
Highlighting the venue changes this year are races in of Birmingham, Alabama, and Philadelphia, Pennsylvania. Birmingham will be on March 9, 2024, at Protective Stadium, while Philadelphia will host Round 15 in Lincoln Financial Field on April 27, 2024. The two new event locations will be joined by three returning stadiums that weren't on the 2023 Supercross schedule. These are San Francisco, St. Louis and Foxborough.
The cities that are not on the 2024 Supercross schedule are Houston, Oakland, East Rutherford, Tampa and Atlanta Motor Speedway
\