MALCOLM STEWART SIGNS WITH MOTOCONCEPTS TEAM FOR 2019?
Tony Alessi posted this on his Instagram account this morning. See the number 27 in the background?
This morning Tony Alessi, who is team manager of the MotoConcepts Honda team posted a photo on Instagram that showed a number 27 Honda in the background. Then, a few hours later, Malcolm Stewart posted a photo of that same number 27 MotoConcepts Honda on his Instagram account.
Malcom wrote: First day out! #Blessed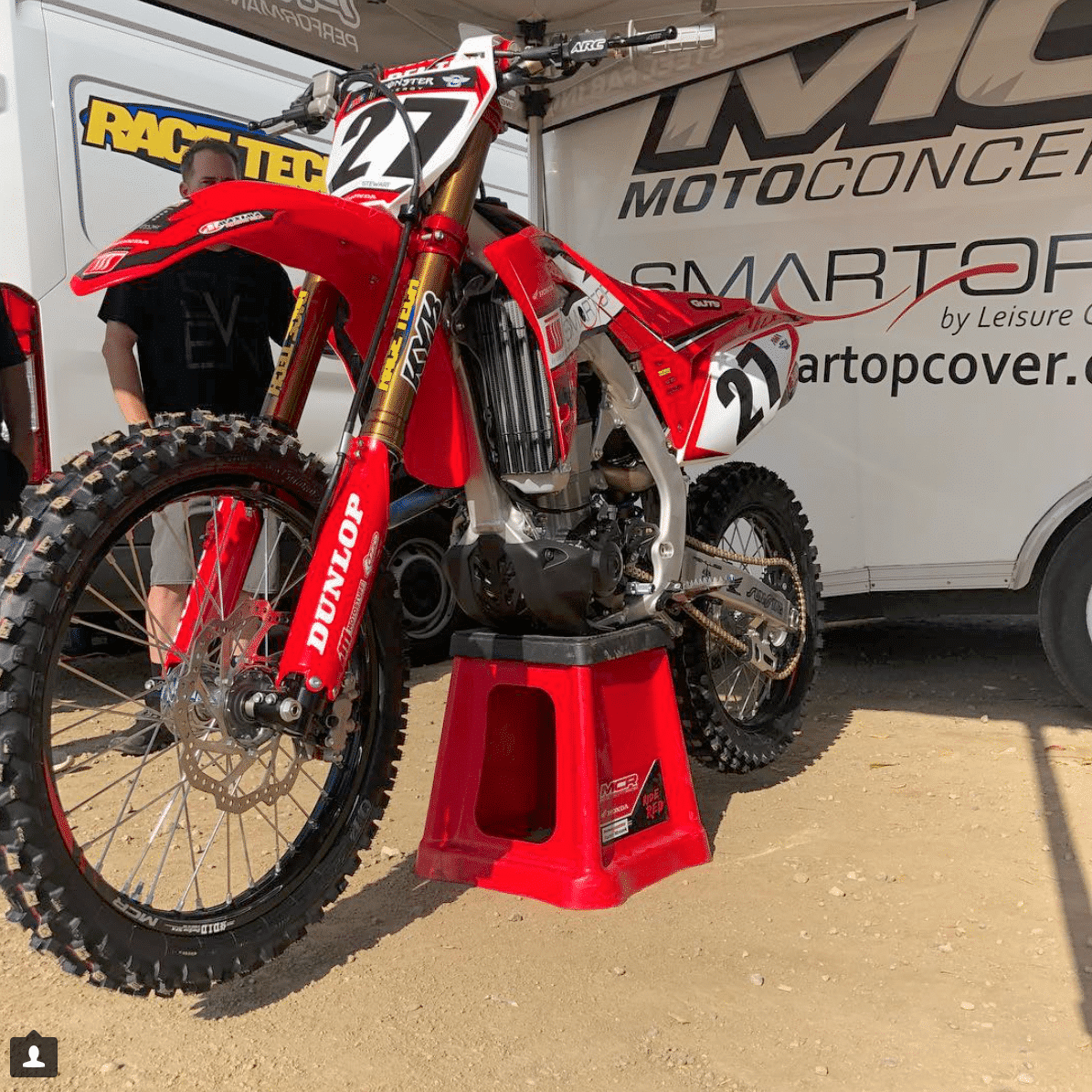 This is the photo Malcolm posted on his Instagram account. 
Does this mean he is signed for the 2019 Supercross season, or is the team and Malcolm feeling each other out. Malcolm doesn't have many options and we know the MotoConcepts CRF450 can win races. Is this where Malcolm lands for 2019? If so, what about his brother James?