MAMMOTH MOUNTAIN MOTOCROSS VET WEEKEND: McGRATH, SUTHERLIN & NICOLL
MXA's Dennis Stapleton (184) has the inside line off the start of the Over-30 Pro class with Ryan Reina (31) and Travis Smith (145) in tow. The Mammoth start is a wide open uphill climb that favors starting in the middle of the gate so you can negotiate the bend at full-speed. Stapleton's inside line is shorter, but you have to turn tighter.
Photos by Dan Alamangos
The view from the top looking down on the pits—which are the size of a postage stamp.
The first weekend of the 2019 Mammoth Mountain Motocross is over and the Vets, 40, 50s and 60s have done their duty. Now it is time for the kids to come to town for the rest of the festivities in the minis, amateur and Pro classes. AMA National scheduling doesn't make it possible for any factory Pros to be on the mountain—which costs the race some of its previous luster. The AMA Pros will be in Southwick this coming weekend.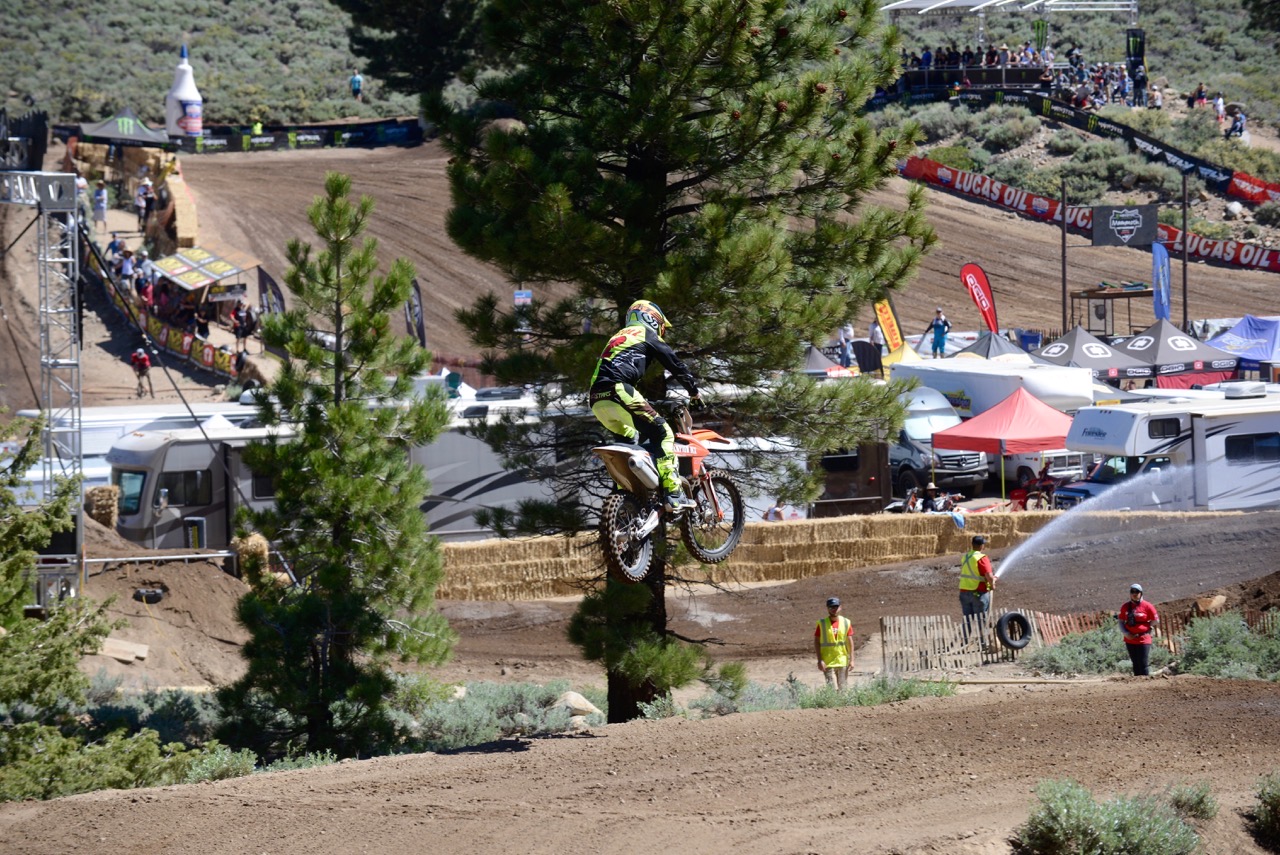 Kurt Nicoll at speed on the long staright with the finish line erector set on the left and the starting line behind the big tree.
Gary Sutherlin (324) won the Over-30 Pro class with a 1-1-2-1 score ahead of Adam Chatfield (2-2-1-2).

MAMMOTH MOUNTAIN MOTOCROSS: OVER-30 PRO CLASS
1. Gary Sutherlin…1-1-2-1
2. Adam Chatfield…2-2-1-2
3. Michael Sleeter…3-3-3-3
4. Benny Breck…5-4-4-4
5. Dennis Stapleton…6-6-9-6
6. Bryce Huffman…7-7-7-7
7. Ryan Reina…16-5-5-5
8. Michael Carter…9-8-8-8
9. Travis Smith…8-11-10-10
10. Jason McGuidwin…18-17-19-14
Brit Adam Chatfield (407) certainly had a good shot at winning the Over-30 Pro class, but came up one spot short in the final moto.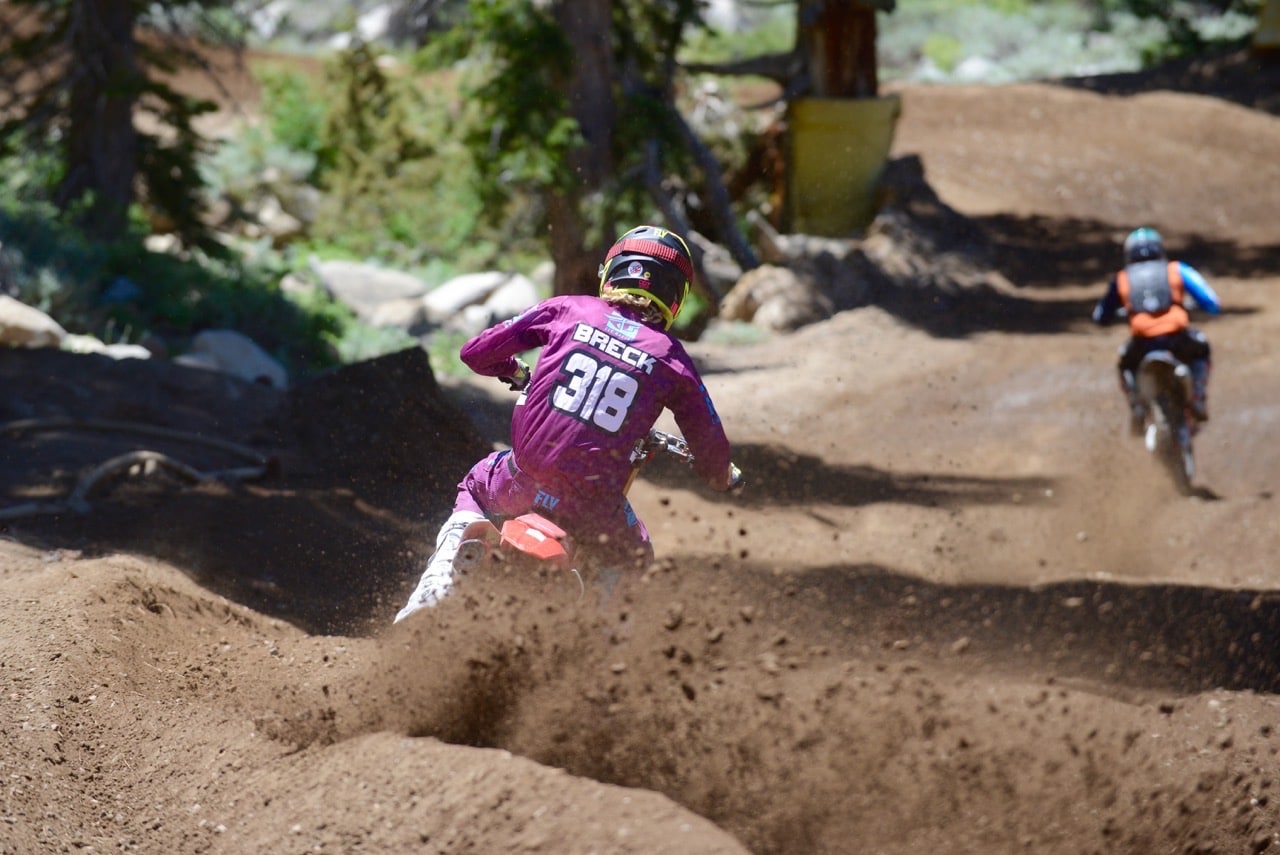 Benny Breck (318) was fourth in the Over-30 Pro class at Mammoth. His four moto score were 6-6-9-6.

Dennis Stapleton (184), seen here jumping  through the rhythm section, was fifth overall in the Over-30 Pro class. His consistent 7-7-7-7 left him one point behind Benny Breck for fourth.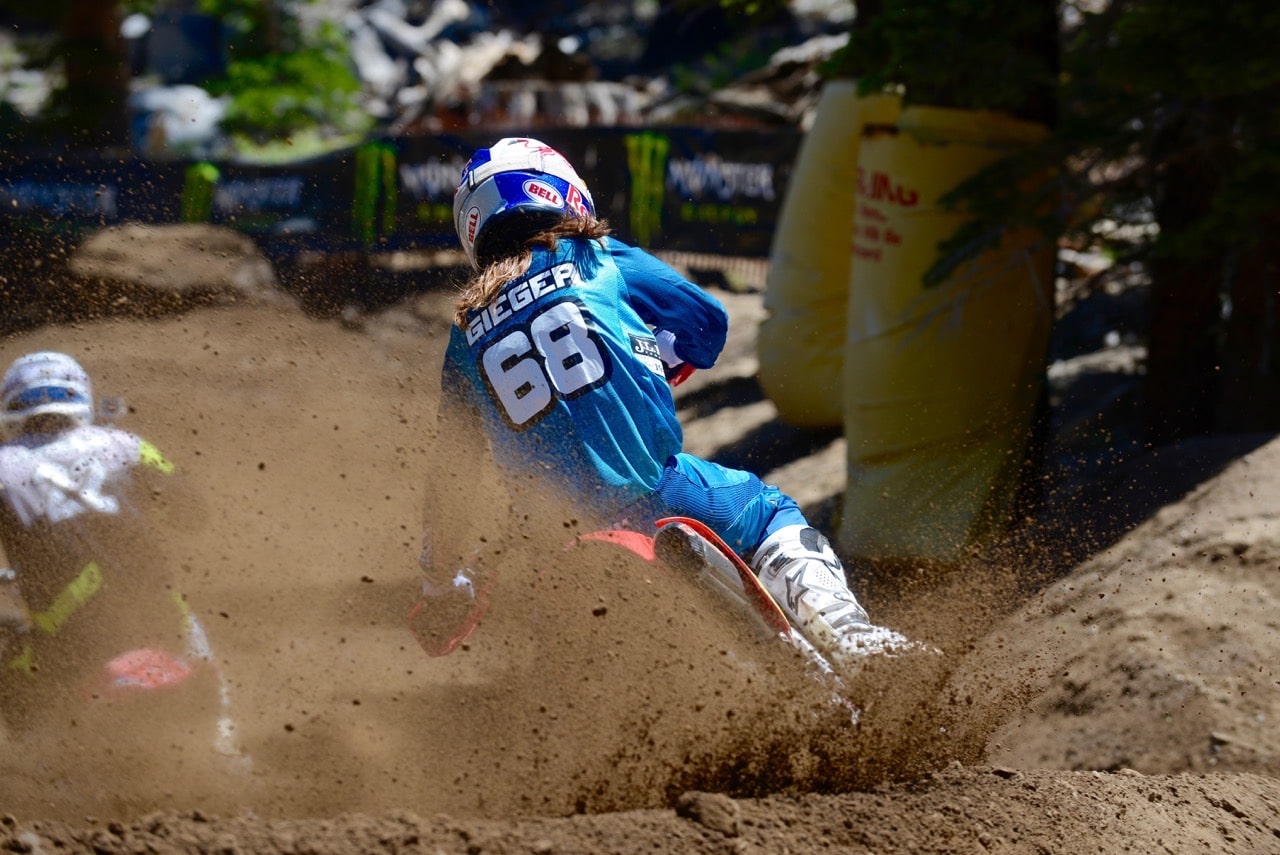 Tarah Geiger (68) was 14th over the four motos in the Over-30 Pro class. Her scores were ruined by 32nd in moto one. Her best moto was an 11th in moto four.
Over four motos Jeremy McGrath (2) went 1-1-2-1 to take the Over-40 Pro class victory over Pat Foster (2-3-4-3) and Jesse Bath (3-4-3-5).
MAMMOTH MOUNTAIN MOTOCROSS: OVER-40 PRO CLASS
1. Jeremy McGrath…1-1-2-1
2. Pat Foster…2-3-4-3
3. Jesse Bath…3-4-3-5
4. Shawn Bushnell…5-5-6-4
5. Jeremy Chaussee…23-2-1-2
6. Kevin Barda…4-6-5-17
7. Dave Duarte…9-7-8-10
8. Rich Thorwaldson…11-11-10-6
9. Daron Rahles…8-9-9-12
10. Mike Carter…7-13-12-8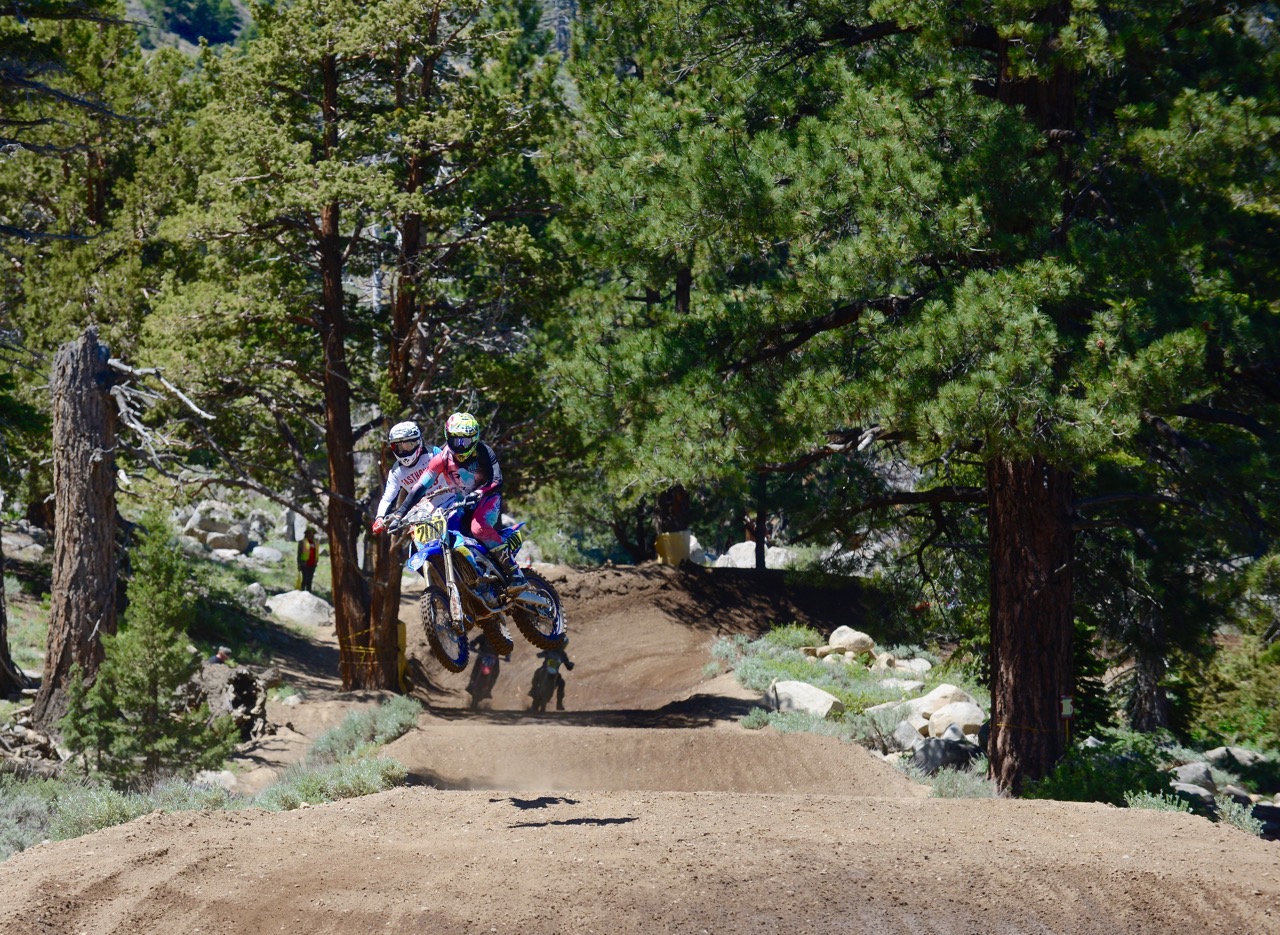 Pat Foster (200) starting down the front straight.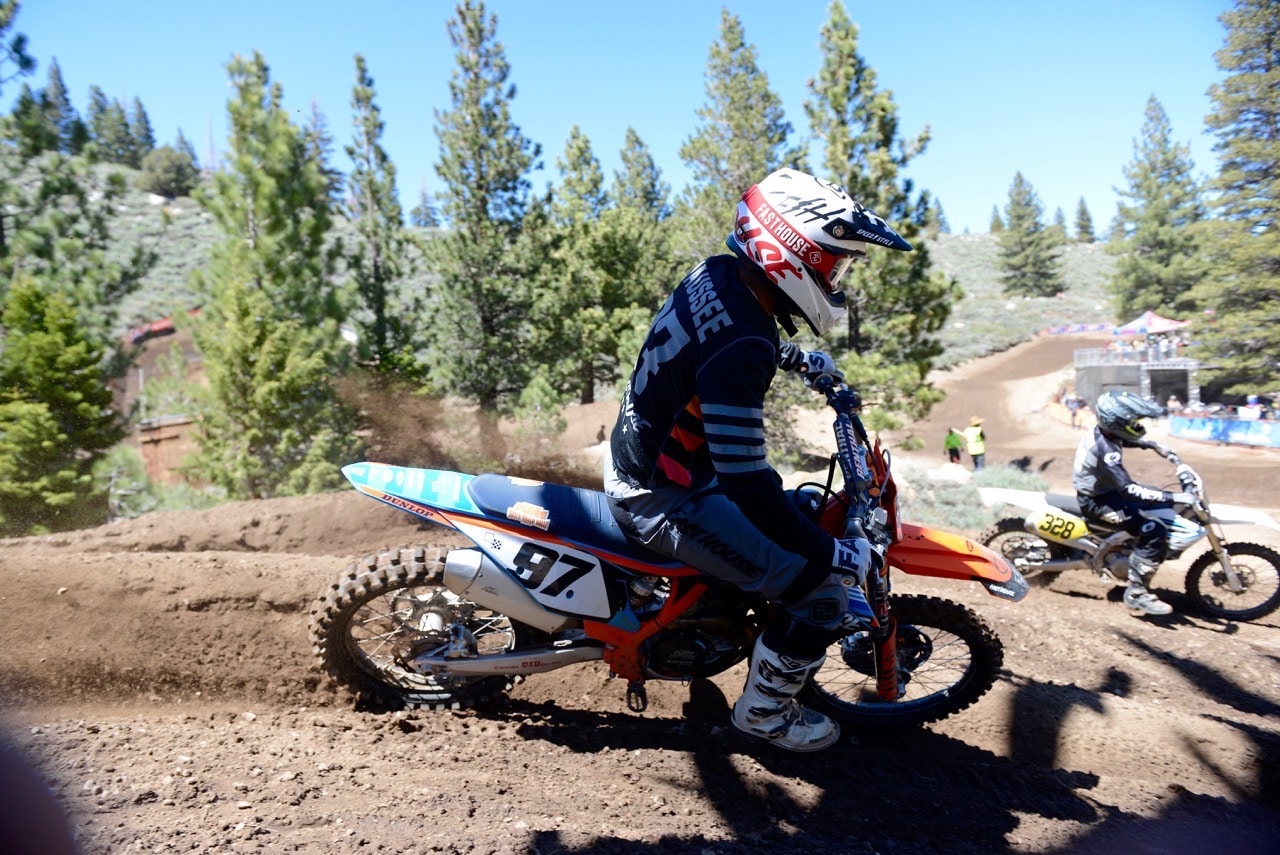 Jeremy Chaussee (97) was fifth in the Over-40 Pro class.  His 4-5-6 was ruined by a 17th in the fourth moto. Jeremy Chaussee won the one moto that escaped Jeremy McGrath's grasp.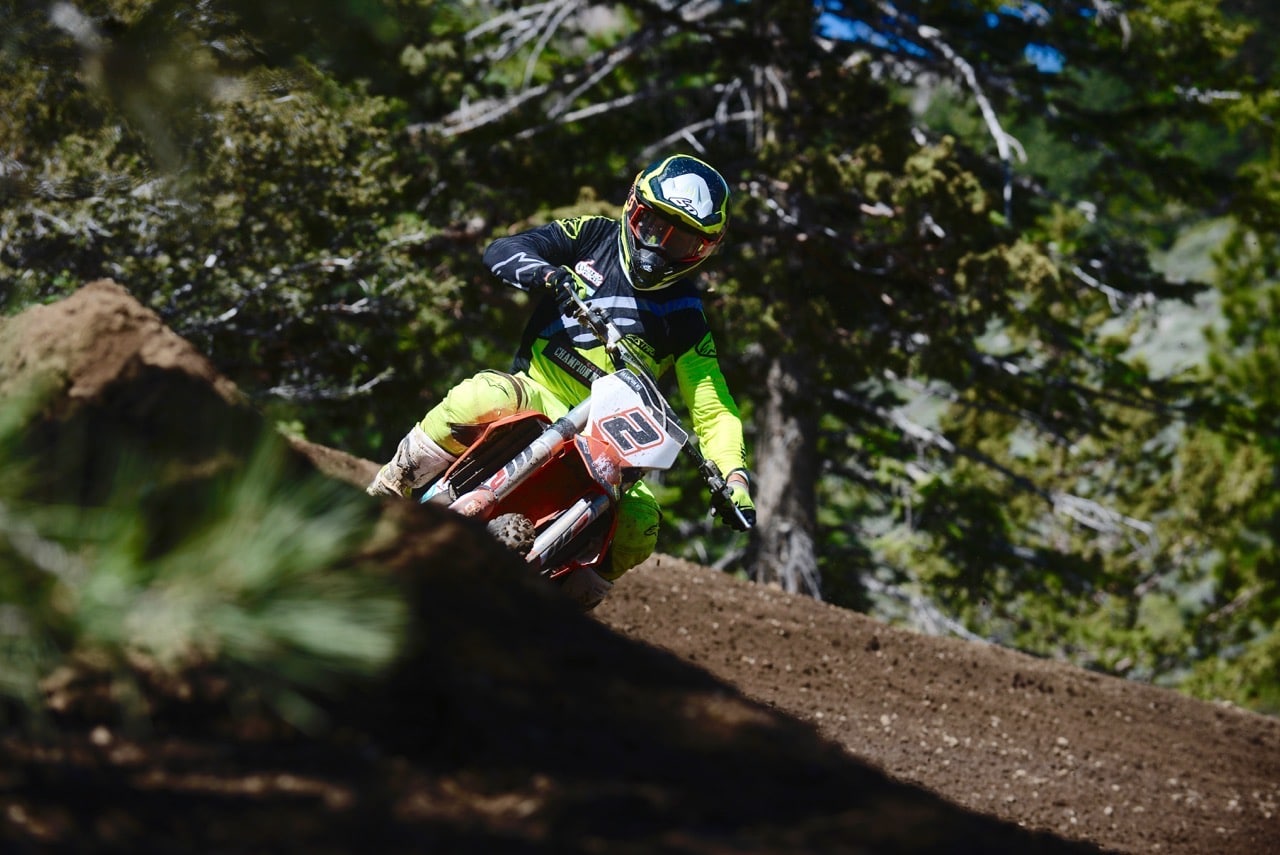 Kurt Nicoll (2) went 1-1-1-1 in the Over-50 Pro class. He was chased home in three motos by Drey Dircks.

MAMMOTH MOUNTAIN MOTOCROSS: OVER-50 PRO CLASS
1. Kurt Nicoll…1-1-1-1
2. Drey Dircks…2-2-2-6
3. Kevin Barda…4-4-3-3
4. Craig Davis…3-3-8-2
5. Pete Murray…7-6-4-5
6. Donald Boespflug…6-8-6-4
7. Tim Tynan…10-7-5-7
8. Glenn Carmody…11-10-9-9
9. Jon Ortner…8-17-10-8
10. Steve Nelson…16-5-7-16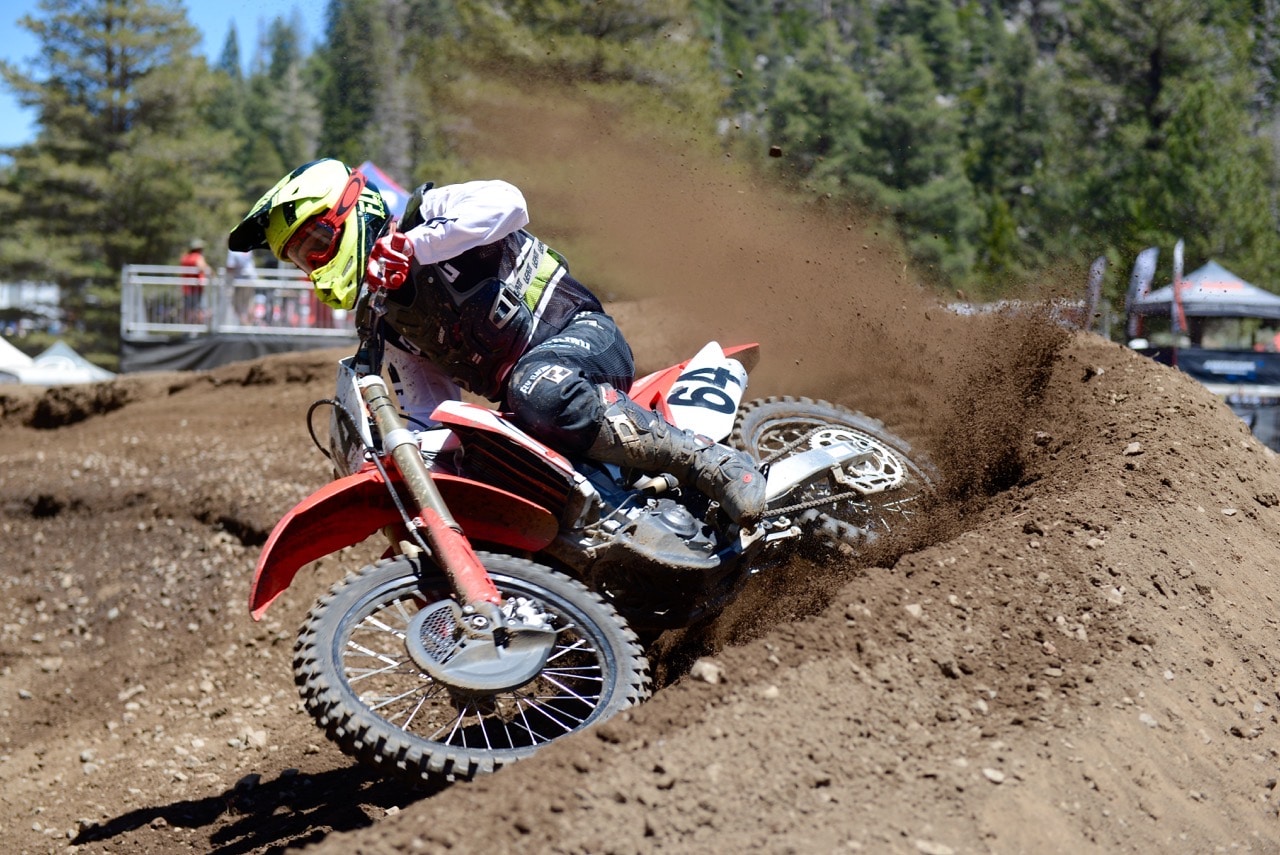 Honda test rider Drey Dircks (64) has already raced against Kurt Nicoll before at the World Vet Championship and knew how tough the four-time 500 Grand Prix runner-up was, so after going 2-2-2, a 6th in moto four  didn't really tarnish his valiant effort.

Santa Barbara's Jon Ortner (10)  got a ninth overall in the Over-50 Pro class.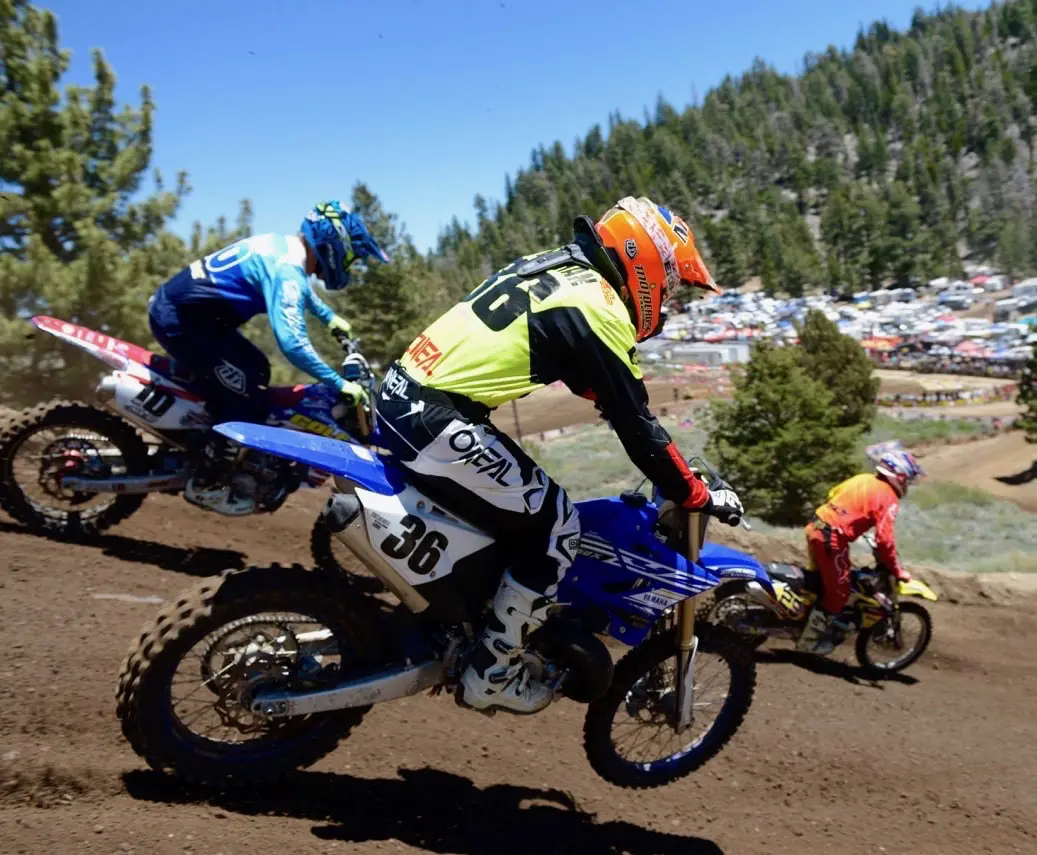 Mike Monaghan (36) raced the Over-50 Pro class and the Over-60 Expert class—which meant that his Yamaha YZ250X cross-country model was on the track constantly. Mike was 20th in the Over-50s and 5th in the Over-60s.


MAMMOTH MOUNTAIN MOTOCROSS: OVER-60 EXPERT CLASS
1. Mike Harper…1-1-1-2
2. David White…2-2-2-1
3. Tracy Hrach…3-6-3-3
4. Steve Rawson…4-3-5-4
5. Mike Monaghan…6-4-4-6
6. Jerry Wilson…8-9-9-8
7. Joe Pena…9-8-12-9
8. Dicky Herrera…10-10-10-13
9. Scott Ball…12-11-14-11
10. George Galindo…11-17-11-10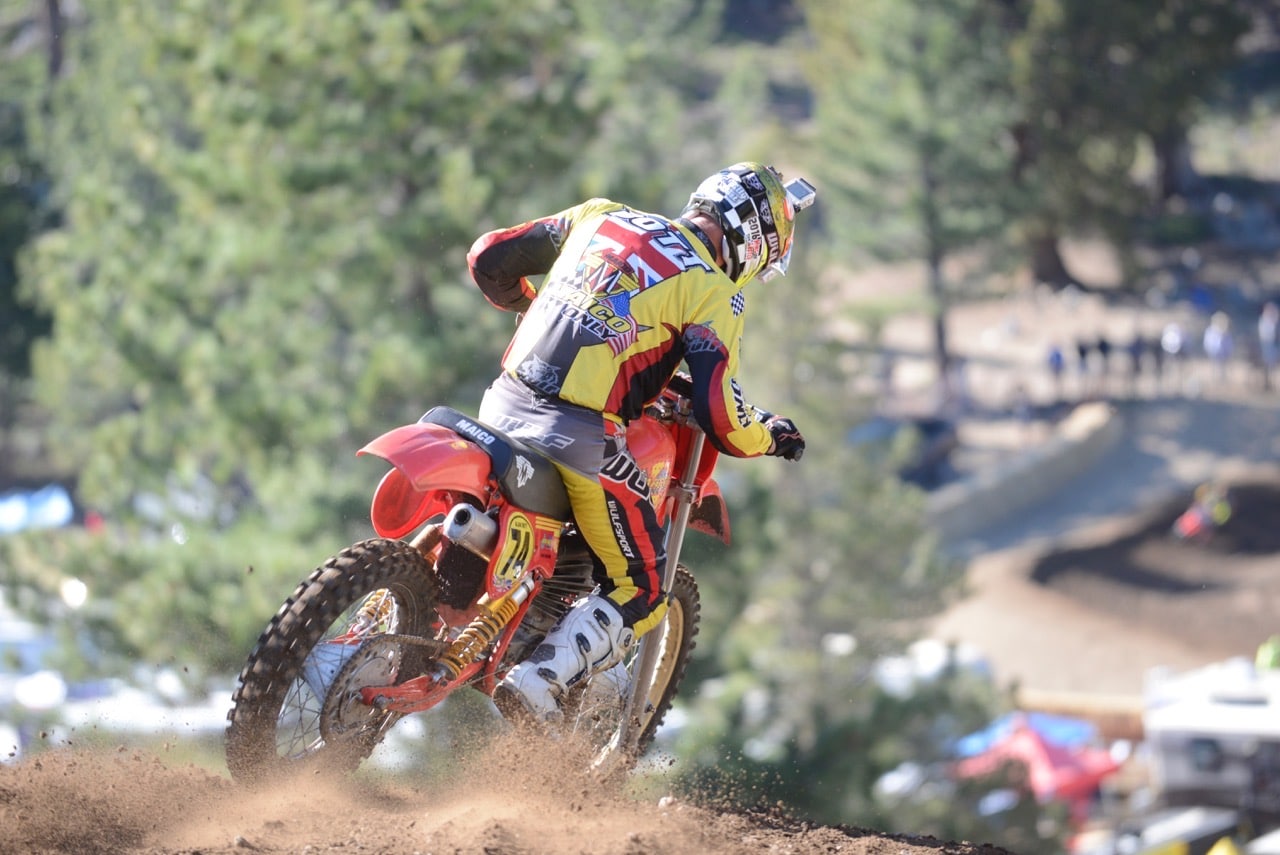 Alan Bott and his trusty Maico were at Mammoth.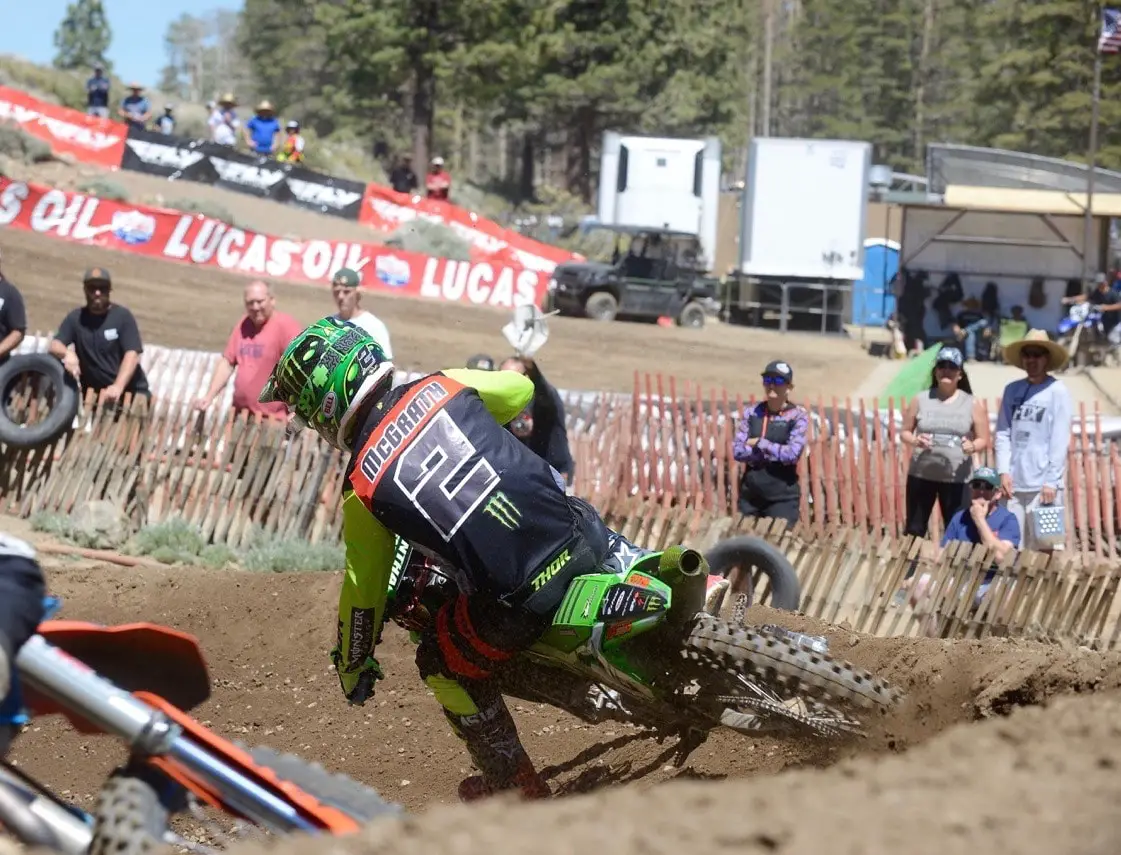 Jeremy was the biggest star at Mammoth's Vet weekend.