MARK MEDERSKI RESIGNS FROM AMA HALL OF FAME MUSEUM: Another One Bites The Dust At The AMA
MARK MEDERSKI RESIGNS AS AMERICAN MOTORCYCLE HERITAGE FOUNDATION EXECUTIVE DIRECTOR
ÿÿ The American Motorcyclist Association (AMA) has announced that Mark Mederski has resigned as executive director of the American Motorcycle Heritage Foundation (AMHF), which operates the AMA's Motorcycle Hall of Fame Museum.
ÿÿ "I would like to personally thank Mark for his years of service at the helm of the AMA's Motorcycle Hall of Fame Museum," said AMA President and CEO Rob Dingman. "Mark has a great passion for the heritage of motorcycling, and his in-depth understanding of the history of the sport was a valued asset."
ÿÿ Mederski oversaw a number of major exhibits at the AMA's Motorcycle Hall of Fame Museum, including "A Century of Indian," "Heroes of Harley-Davidson," "Motocross America" and "Motostars: Celebrities + Motorcycles." Smaller exhibits showcased a host of personalities from the world of motorcycling, including Craig Vetter, Dick Mann, Malcolm Smith and Arlen Ness, along with milestone bits of history, such as "BSA's Greatest Daytona," "Dawn of the Superbike" and "BMW, Mastery of Speed."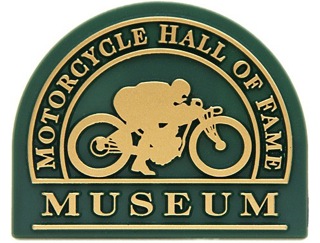 ÿÿÿ Dingman noted that Mederski's departure will not slow a number of initiatives under way to expand the Museum's presence and further cement the institution as the country's leading steward of motorcycling history.
ÿÿÿ "This is a vibrant and exciting time at the AMA's Motorcycle Hall of Fame Museum," Dingman said. "This year, we are refocusing our spotlight on the members of the AMA's Motorcycle Hall of Fame. This will not only involve moving the Hall of Fame to the facility's top floor, it also includes a 2009 Hall of Fame induction ceremony like none other in the Museum's history, where recipients will be honored before their peers and industry stalwarts. "This year also marks the 85th anniversary of the Association, and we are celebrating the occasion at this summer's AMA Vintage Motorcycle Days, where we will also be honoring BSA as the featured marque," Dingman said. "All proceeds from AMA Vintage Motorcycle Days go to support the Museum, and we're looking forward to this year being one of the largest and most exciting we've ever had."
ÿÿ AMA Vintage Motorcycle Days includes North America's largest motorcycle swap meet, bike shows, a commemorative parade, and two Classic Clubs honoring Honda's groundbreaking CB750 and CBX. Set for July 24-26 at the Mid-Ohio Sports Car Course in Lexington, Ohio, 2009 AMA Vintage Motorcycle Days will also feature the inaugural AMA Racing Vintage Grand Championships, where vintage racers will compete for national championships, No. 1 plates, and the AMA Track Racing and AMA Off-Road Vintage Grand National Championships.
ÿÿ "All of this comes on the heels of a $1 million Museum endowment fund that the AMA Board of Directors established in February," Dingman added. "The interest earned from this endowment will support and grow the AMA's Motorcycle Hall of Fame Museum for years to come, and Museum supporters can contribute to the fund to help us do even more."
Mederski was named executive director of the AMHF in December 1999, following 17 years as the Association's vice president of marketing. During Mederski's time in marketing, membership increased from 130,000 to 240,000.
ÿÿ AMA Board of Directors Chairman Stan Simpson, who is also the Acting Chairman of the American Motorcycle Heritage Foundation Board of Directors, added: "On behalf of the AMA Board of Directors and the American Motorcycle Heritage Foundation Board of Directors, we wish Mark the best in his next professional challenge."