MARVIN MUSQUIN CRASH VIDEO: WW RANCH NATIONAL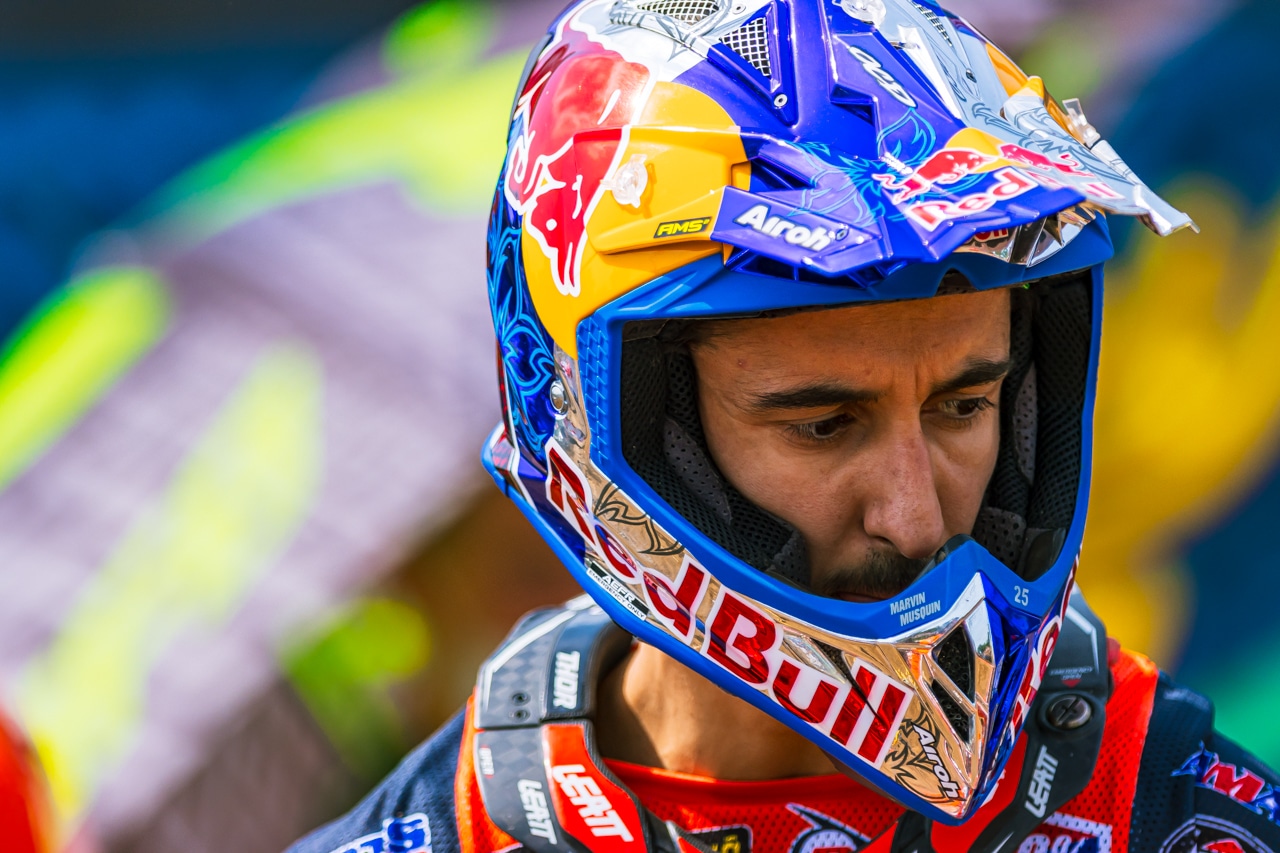 MARVIN MUSQUIN CRASH VIDEO: 2020 WW RANCH NATIONAL
The 2020 WW Ranch National started off with a smooth and sandy track and for Qualifying session number two, it developed to be much rougher. Unfortunately, Marvin Musquin had a big crash in the middle of the final 450 practice of the day. At the exit of the left-handed turn, there's a single jump that riders have been launching onto the fast start straightaway. This section is high speed as all of the riders are getting on the gas hard while exiting the turn. A kicker developed at the top of the jump and Musquin hit it at the wrong angle and his bike was kicked sideways mid-air. Sadly, he wasn't able to save it and Marvin took a hard soil sample to the head. He did get up and remount his bike, but he looked dizzy in the process and he rode straight to the mechanics area and then straight back to his pit afterwards. Currently, Marvin sits third in the 450 Point Standings, only 20-points behind Zach Osborne for the lead. We hope that Marvin is ok and he's able to race today in Florida.
MARVIN MUSQUIN CRASHES AT 2020 WW RANCH NATIONAL
Marvin Musquin scored the ninth fastest qualifying time today before he crashed.