MASSIVE CROWD FOR STOCKHOLM SUPERCROSS
Click on images to enlarge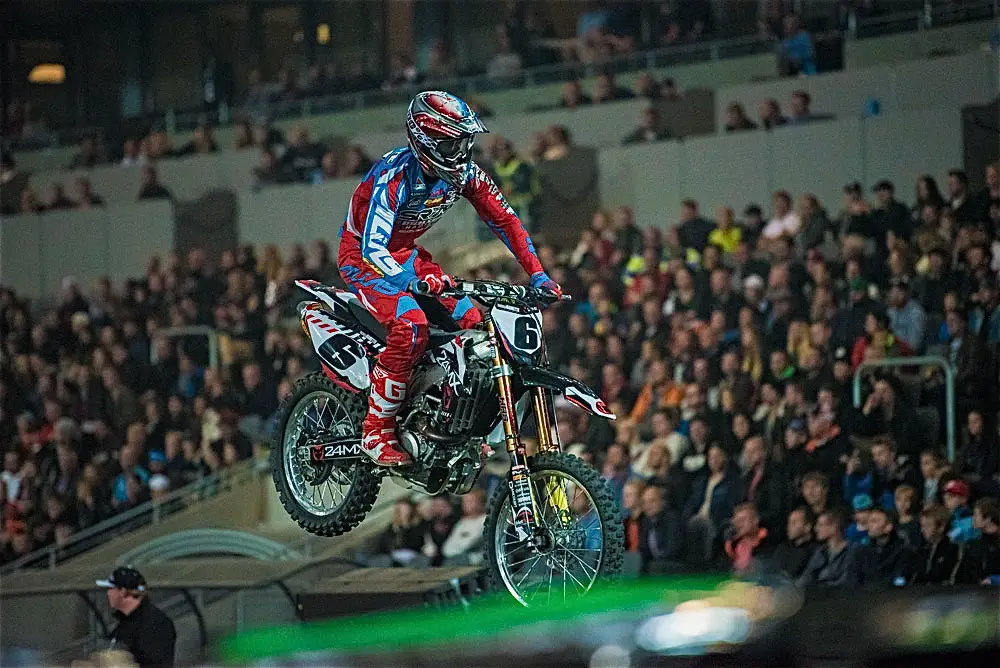 French rider Thomas Ramette (6) took the overall victory in Sweden.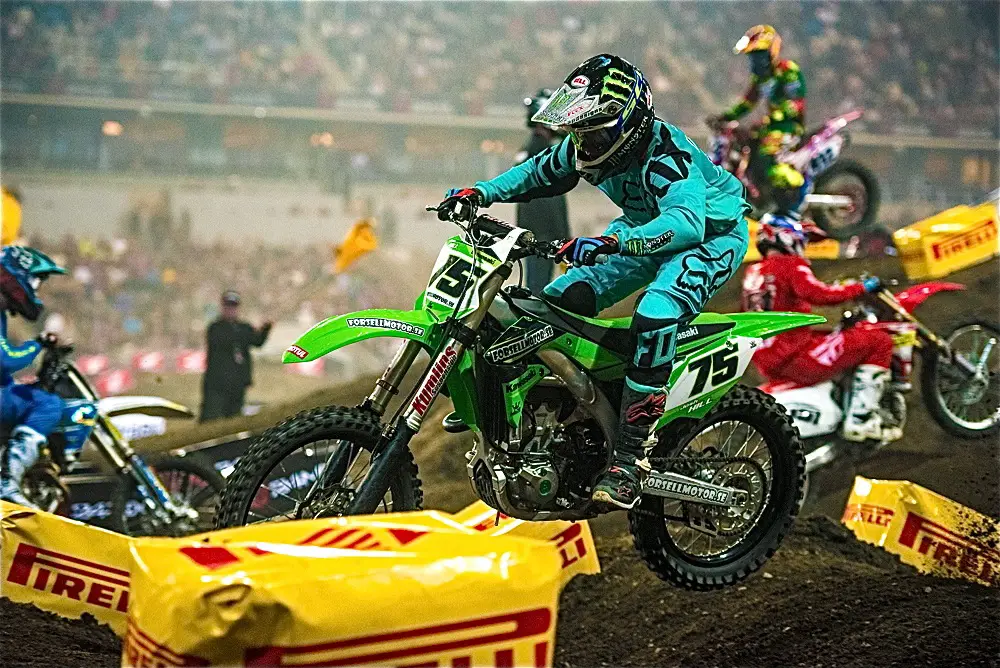 Josh Hill (75) is working on a comeback with a 4th overall in Sweden.
Stockholm's Tele2 Arena was packed to the gills with Swedish fans who came out to see Swedish star Fredrik Noren win. It didn't happen.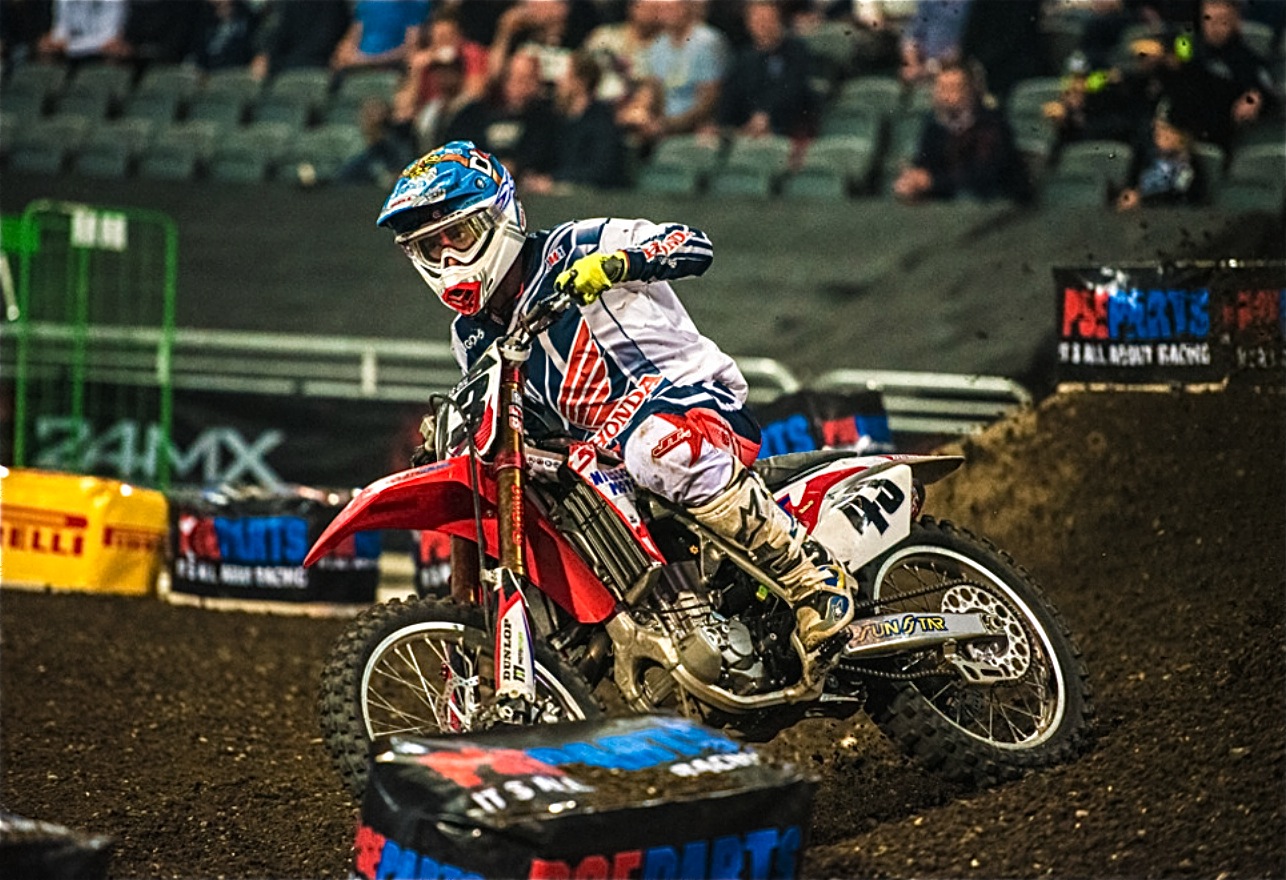 Fredrik Noren (43) was greeted by roars of approval from the partisan Swedish crowd, but he didn't give them anything to cheer about until the final heat of the night.
RESULTS: 24MX STOCKHOLM SUPERCROSS
1. Thomas Ramette…Suz
2. Fredrik Noren…Hon
3. Angelo Pellegrini… Suz
4. Josh Hill…Kaw
5. Benny Bloss…KTM
6. Jack Brunell…Kaw
7. Fabien Izoird…Hon
8. Adam Enticknap…Hon
9. Dustin Pipes…Suz
10. Florent Richier…Kaw