MAX VOHLAND DISLOCATES HIP | INDIANAPOLIS SUPERCROSS 1 (UPDATED)
MAX VOHLAND TO SIT OUT FOR INDIANAPOLIS 1
The new track layout for Indianapolis has been described by many of the racers as very difficult compared to the previous rounds. The Indiana dirt has been dry and chipping away with every rider ripping the Supercross track. Unfortunately, the track would claim the 115 of Max Vohland in the whoops and the young rider will sit out for a while now as he recovers. Max has shown exceptional skill heading into his first Pro season of racing and his results have been solid for a rookie. However, the 17-year-old went down hard in the whoop section. The roster of the top 250 riders getting injured grows with the addition of Max Vohland and we're crossing our fingers that the list doesn't keep growing. Max sat sixth in the points chase before Indianapolis #1 and dropped to tenth in the 250 East Supercross standings after missing Round 4.
UPDATE from the Red Bull KTM team: "Team rider Maximus Vohland was unable to line up for Saturday's night program after suffering a practice crash earlier in the day. The rookie secured a strong seventh-place qualifying position in the 250SX East division before getting transported to the local hospital where doctors confirmed that he has sustained a dislocated hip. Fortunately for Vohland, the X-Ray showed no bone damage and doctors were able to perform a "closed reduction" to put his hip back in place, allowing him to be released from hospital on Saturday evening."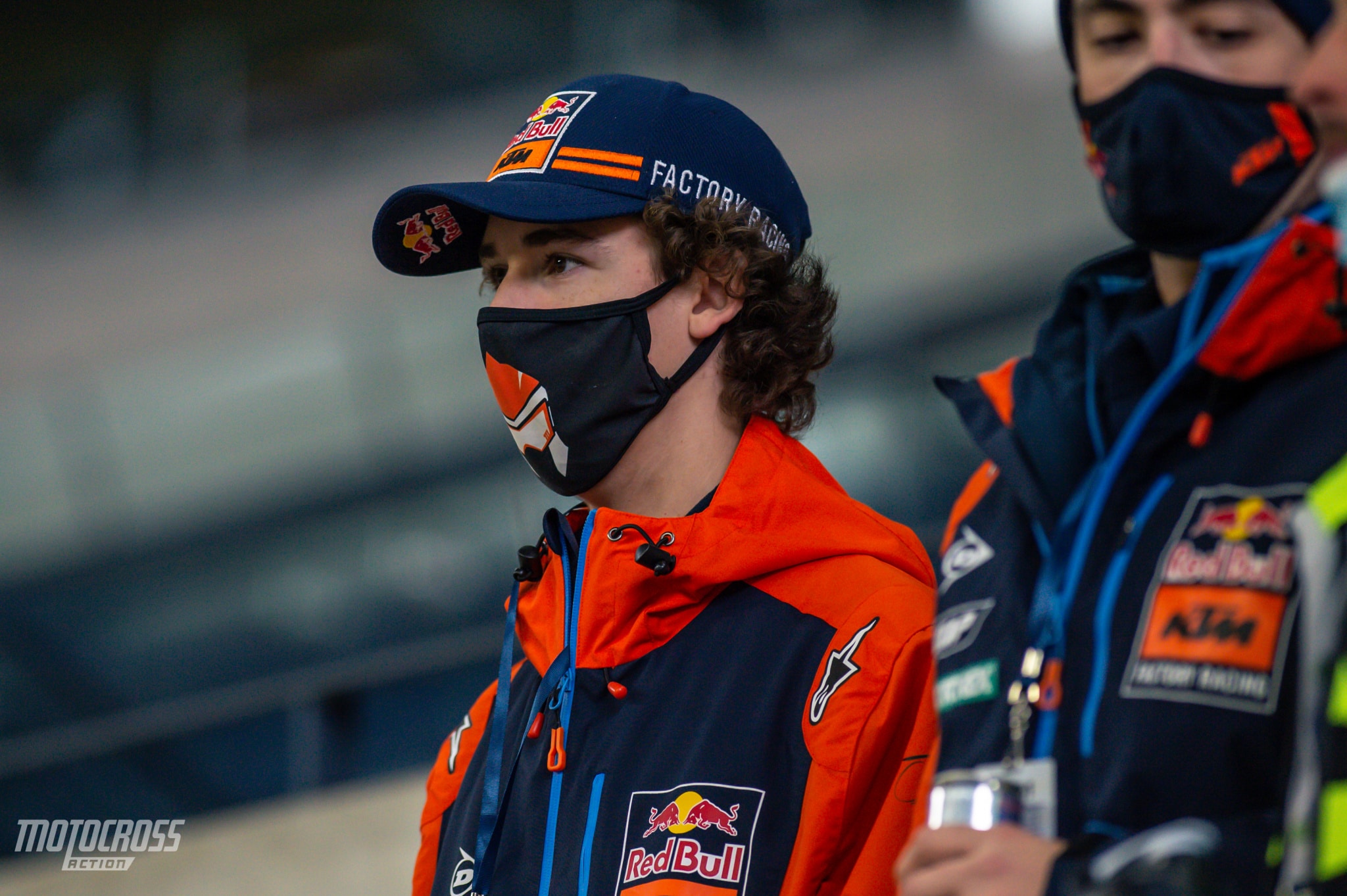 We were super excited to see the young rider finally join the ranks of the fastest riders on the planet and we're hoping we get to see him back on the orange saddle soon.