MAXXIS LAUNCHES TWO NEW MOTOCROSS TIRES: MX-SI, MX-IH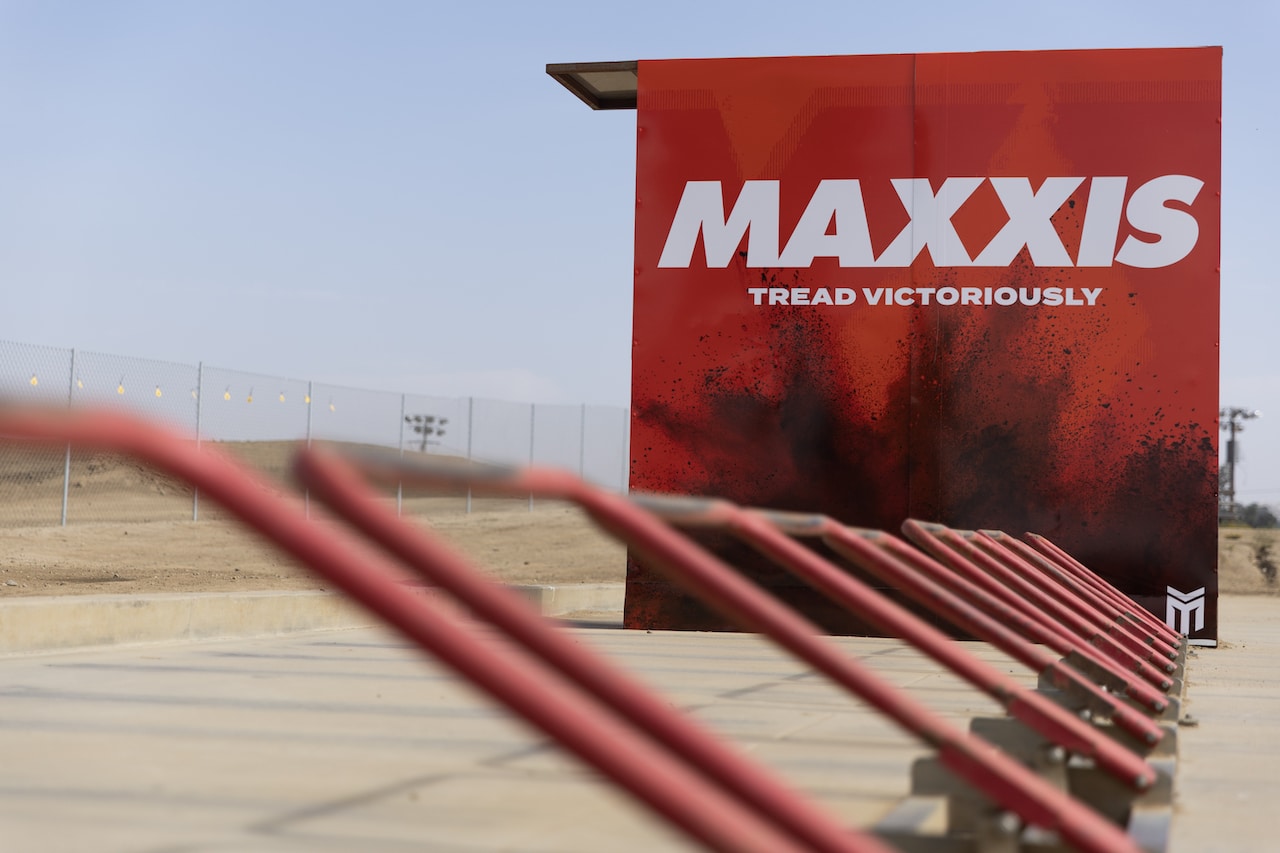 MAXXIS LAUNCHES TWO NEW MOTOCROSS TIRES: MX-SI, MX-IH
Editor: Maxxis has just launched two brand new motocross tires, the Maxxcross MX-SI (soft intermediate) and MX-IH (intermediate hard). The release of the new rubber comes just in time for Pros to use them at the 2023 Pro Motocross series, amateurs to use them at Loretta Lynn Regional qualifiers, and everyone else to use them during their summer riding schedule. I (Josh Mosiman) had the pleasure of attending the Maxxis motocross intro day last week at Perris MX and I've already ridden on the tire five different times in preparation to race with Maxxis treads this Saturday at the 2023 Fox Raceway National, next Saturday at Hangtown, and the following Saturday at Thunder Valley in Denver, Colorado.
Maxxis gave us some custom gear for our day of testing. Plus, they rented out Perris MX, which made for an even more fun day of testing. 
If you've been following Motocross Action lately, you'd know I'm racing a different bike at each round. We're starting on the 2023 Yamaha YZ450F at Pala, hopping on the 2023 Honda CRF450 Works Edition for Hangtown, and then the 2023 GasGas MC450F Factory Edition for Thunder Valley. Finally, I'll jump on the 2023 Kawasaki KX450SR for Washougal. Thankfully, Maxxis is supporting our adventures and all of the race bikes will be equipped with Maxxis tires, even our bicycles and Sprinter van are using Maxxis tires, so we're really dialed in and feeling factory now!
We've been highly critical of the Maxxis Maxxcross MX-ST tires that came on the stock GasGas models for the 2021-2023 seasons because they've been known to come apart quickly. However, I recently learned that the tires which come on the stock GasGas big bikes use a different European spec compound that isn't as durable as the traditional MX-ST tires you can buy online or at your dealer. With that, I have a renewed faith in Maxxis tires and I'm excited to continue testing these in true MXA fashion "Race Testing" at the Nationals over the next three weeks. Plus, MXA test rider Josh Fout, will also be racing with Maxxis on our 2023 KTM 450SXF at the Hangtown and Thunder Valley amateur day races.
Read below for all the technical info on the new Maxxis MX-SI and MX-IH tires.
Press release: Maxxis' newest offerings for the rider who wants only the best in a motocross tire, the MX-SI and the MX-IH, are officially available to consumers today.
With seven-time Supercross champion Jeremy McGrath involved at every step from design to testing, Maxxis developed the two tires to cover both soft-to-intermediate (the MX-SI) and intermediate-to-hard (the MX-IH) terrain.
The MX-SI offers the MX line's best traction yet for soft terrain, with the tread pattern and compound delivering consistent grip in rough conditions and corner exits. The redesigned, state-of-the-art tread pattern on the front tire provides outstanding lean angle grip, stability and predictability.
Harder terrain is no match for the MX-IH. The new compound, tread pattern and tire composition combine to deliver performance that meets the standards of pro athletes and enthusiastic amateurs alike. The construction of the MX-IH offers consistency when cornering, accelerating and braking, while the compound and tread design provide predictability in straight-line acceleration and braking.
Both tires are available in a range of sizes both big and small from your local Maxxis dealer or at the Maxxis eStore.
MAXXIS MAXXCROSS MX-SI
Delivering improved performance in soft-to-intermediate motocross conditions, the Maxxcross MX-SI is the latest model from the Maxxis MX line. Designed and tested in cooperation with 7X Supercross champion Jeremy McGrath, the all-new MX-SI gives motocross riders and racers an edge with superior traction in a wide range of conditions.
Superior traction for consistency in rough conditions allows the rider to feel confident in any soft-to-intermediate scenario
Redesigned tread pattern and compounding provide excellent traction on corner exits, putting the bike's power to the ground in softer terrain
New tread pattern and carcass on front tire offer excellent lean angle grip, predictability and stability
MAXXIS MAXXCROSS MX-IH

Designed and tested for intermediate-to-hard terrain in cooperation with 7X Supercross champion Jeremy McGrath, the Maxxcross MX-IH is the newest, most advanced tire in our MX lineup. The MX-IH's new tread pattern, compound and tire composition provide the stability, predictability and traction needed for the demands of harder terrain pro motocross and supercross racing.
The all-new MX-IH is designed to perform on intermediate and hard terrain for everyone from weekend warriors to professional racers
Improved construction provides a consistent, compliant feel under cornering, acceleration and braking, giving racers the confidence to charge into any corner
Tread compound and pattern designed to provide extreme predictability in straight-line acceleration and braking zones
MAXXIS TIRE INTRO PHOTO GALLERY
About Maxxis International
For over 50 years, Maxxis International has delivered high-quality tires to both original equipment and aftermarket customers. Maxxis offers products for automotive, light truck, motorcycle, ATV, bicycle, lawn & garden and industrial use. The company has operations in Asia, Europe and North America, and its products are distributed in approximately 180 countries. Maxxis International employs more than 30,000 people around the world. For more information, please visit maxxis.com.