MEANWHILE FAR FROM ANAHEIM, TEAM HRC HONDA PENALIZED
Click on images to enlarge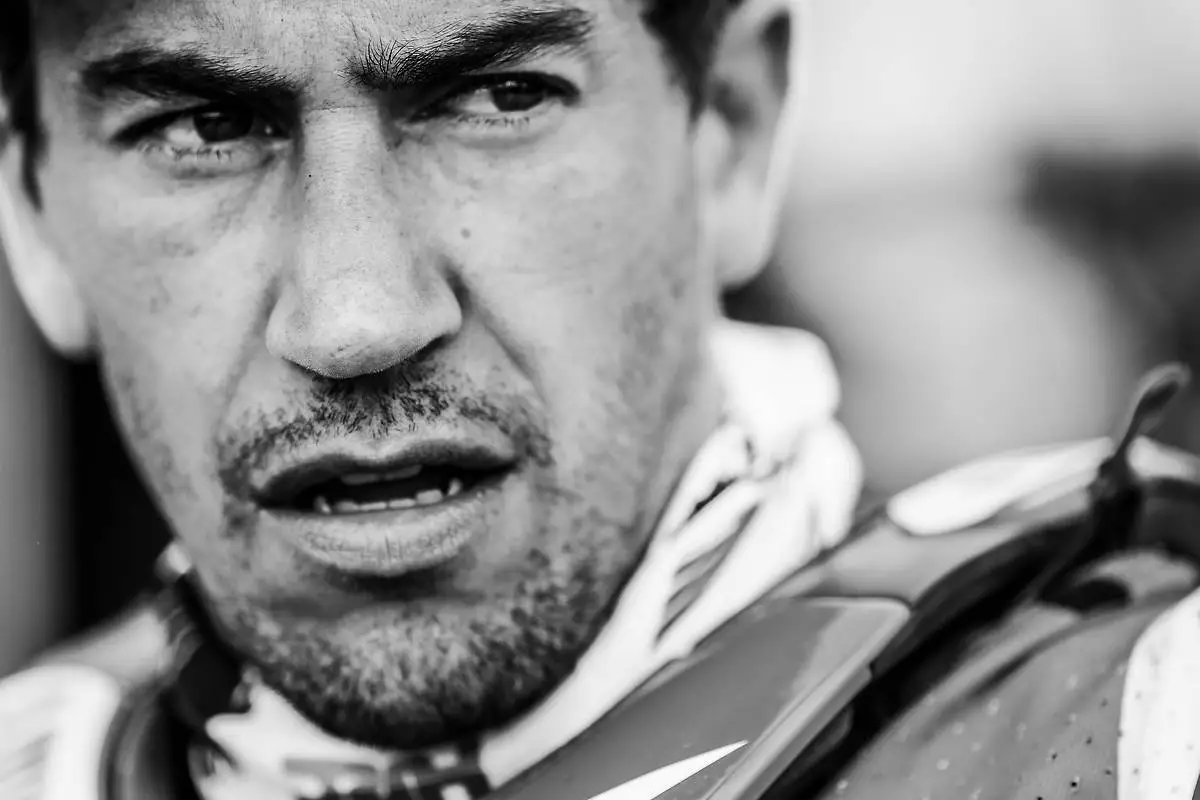 A devastated Joan Barreda went from first to ninth because of a refueling mistake. Photo: Aurien Vialatte
Team HRC Honda's Joan Barreda was leading the Dakar Rally by 18 minutes after four stages, but Barreda, Paulo Goncalves, Michael Metge and American Ricky Brabec were penalized one hour following Stage 4 on Thursday. Barreda and his Honda teammates refueled in a prohibited zone. Honda has the right to appeal the decision, but the Dakar organizers believe that Honda obviously violated the rules and that the offense had been clear cut.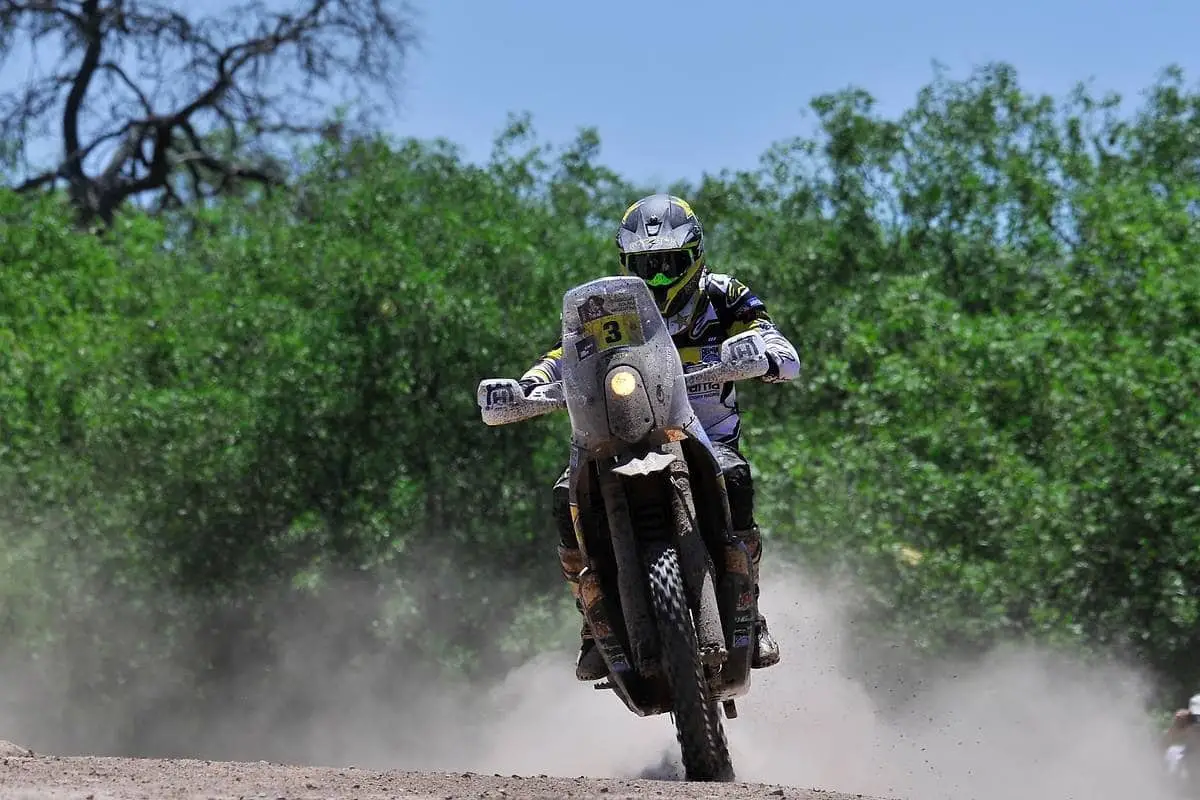 The new leader of the Dakar Rally is Pablo Quintanilla on a Husqvarna. Photo DPPI
Joan Barreda has been demoted from first to ninth and is 41 minutes behind new leader stage 4 Pablo Quintanilla (with Matthias Walkner and Stefan Svitko in second and third). Then on Stage 5 Joan Barreda got off course and lost 42 more minutes to new leader Sam Sunderland. He is now 1 hour and 17 minutes behind the leader in 12th place.
As the weather turned bad after Stage 5, the Dakar organizers elected to cancel the Saturday, January 7, Stage 6 (Oruro to LaPaz) in an effort to get all the competitors back to the bivouac so they could prepare the next stage.
Toby Price(1)  has overcome adversity before, but this injury cost him a very good chance of being a two-time Dakar winner. Photo: DPPI
Last year's winner Australian Toby Price crashed and broke his femur. Price was the only former Dakar winner in the motorcycle field, although the car divisions had several—including Cyril Despry, Stephane Peterhansel and Nani Roma.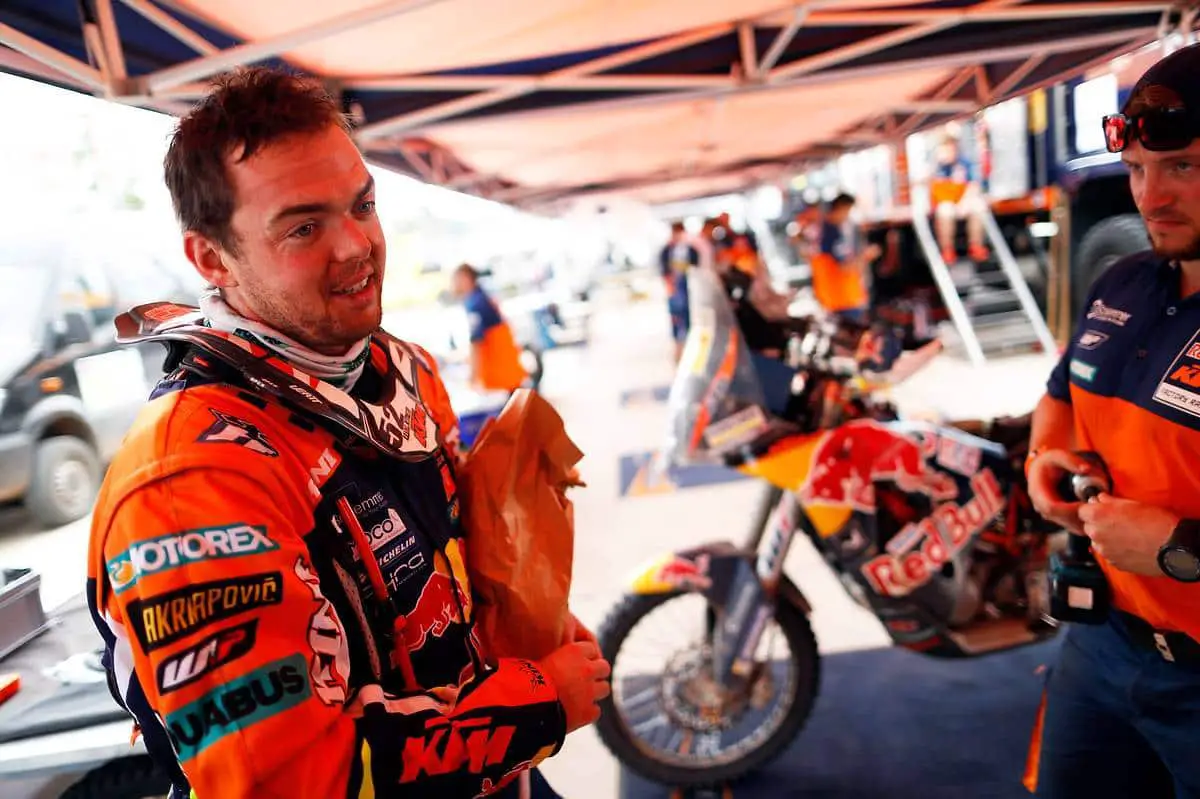 Mattias Walkner was the last MX3 World Motocross Champion before Youthstream dropped the big-bore class in 2013. Photo: DPPI
There are two former FIM MX3 Worled Motocross Champions in the top 10 in the motorcycle category 2009 Champion Pierre Renet and 2101 Champion Matthias Walkner the MX3 class was for big-bore four-stroke and repalced the 500 World Championship in 2003 and was discontinued after the 2013 season).
The only American in the 2017 Dakar Rally, Ricky Brabec, was also penalized one hour for illegal fueling. Photo: DPPI
DAKAR STANDINGS (AFTER STAGE ONE)
1. Xavier De Soultrait…Yamaha….00:28:20
2. Juan Perdo Garcia….Sherco…00:28:22
3. Ricky Brabec…Honda…00:28:3
DAKAR STANDINGS (AFTER STAGE TWO)
1. Toby Price…KTM…02:37:32
2. Matthias Walkner…KTM…02:40:54
3. Paulo Goncalves…Honda…02:41:23
DAKAR STANDINGS (AFTER STAGE THREE)
1. Joan Barreda…Honda…7:36'30
2. Sam Sunderland…KTM…+10m20s
3. Paulo Goncalves…Honda…+13m42s
REVISED DAKAR STANDINGS (AFTER STAGE 4)
1. Pablo Quintanilla…Husqvarna…12h54m02s
2. Matthias Walkner…KTM…+2m07s
3. Stefan Svitko…KTM…+5m52s
DAKAR STANDINGS (AFTER STAGE 5)
1. Sam Sunderland…KTM…15h22m05s
2. Pablo Quintanilla…Husqvarna…+12m00s
3. Adrian van Beveren…Yamaha…+16m07s
DAKAR STANDINGS (AFTER STAGE 6)
Stage 6 has been canceled due to inclement weather and an impassable course.