MWR | 2018 250F SHOOTOUT SNEAK PEAK & 1992 RM250

#WHIPITWEDNESDAY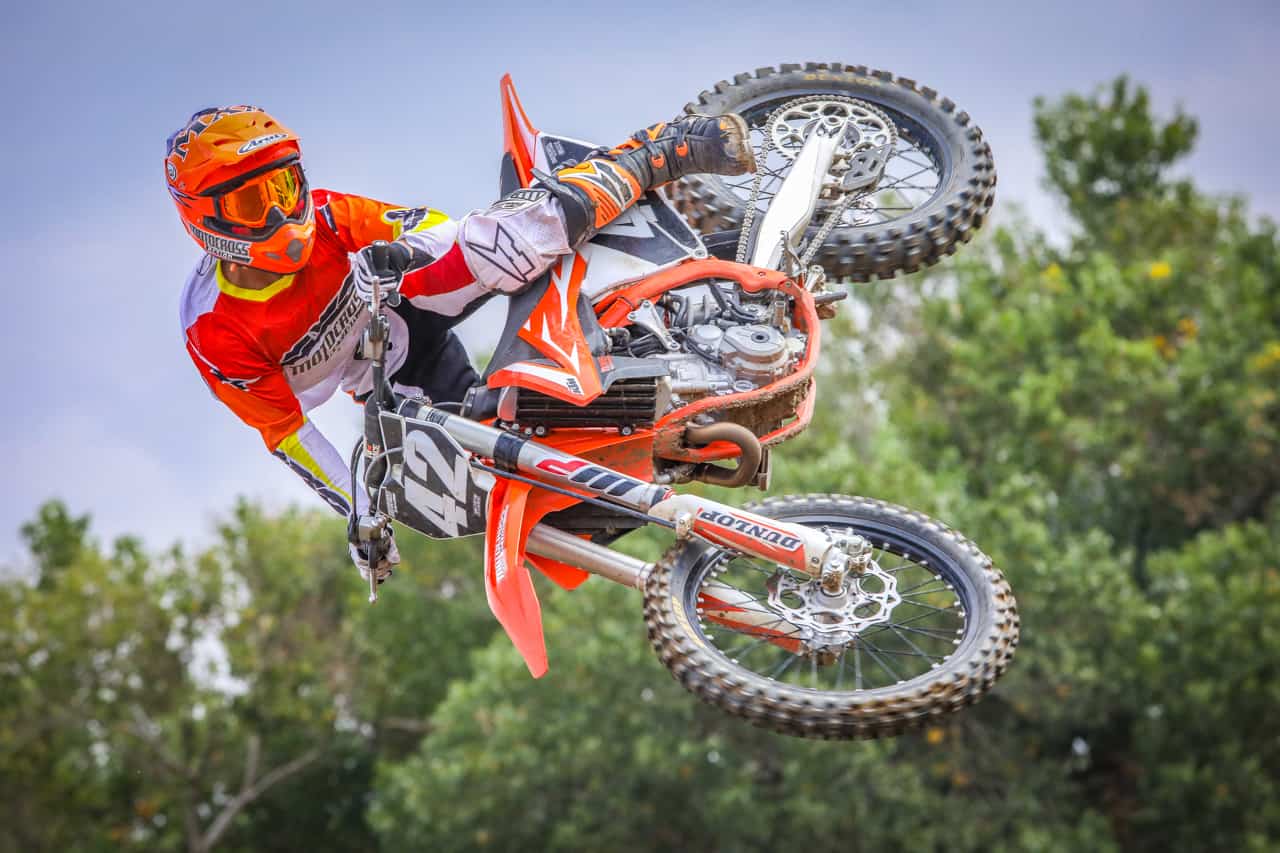 Rider: Brian Medeiros
Bike: 2018 KTM 250SXF
Location: Milestone MX
Date: November 1, 2017
Photographer: Daryl Ecklund
Camera: Canon 5D Mark IV
Lens: 70-200mm f/2.8
Focal length: 200mm
Exposure: 1/1600 sec
F-stop: f/7.1
ISO: 1000
TWO-STROKE SPOTLIGHT: MATT WELLER'S 1994 SUZUKI RM250
1992 Suzuki RM250 after its transformation. 
"Here is my 1992 RM250 build. Bike started out as a rusty rolling frame with no engine that I found in a field. Pretty much everything needed replacement. It was stripped down to the frame, repainted and built ground up with mostly new hardware along with all bearings. Most of my parts were purchased on eBay. Went a little over budget and the total project cost me $3500, parts add up quick!" –Ben Kowalski
The before photo. 
Here are the basics:
-Currently running a RMX250 bottom end/transmission. Went this route for the wide ratio transmission and heavier factory flywheel for smoother power delivery.
-Stock RM250 cylinder with RB Designs head setup for 100 octane fuel
–Boyesen Rad Valve
–Pro Circuit pipe
-Gold Pro Wheel Rims and spokes
–Pivot Works Suspension bearings
–Pro Taper bars and controls
Editors Note: Please keep those submissions coming. If you would like your bike to be featured in the "Two-Stroke Spotlight," please email me at [email protected]. All I ask is that you give a breakdown of your bike and a detailed description of the build. Please also send a few photos of your steed. By submitting your bike for the "Two-Stroke Spotlight," you agree to release all ownership rights to the images and copy to MXA. Please don't email me spam or try selling me Taylor Swift concert tickets or email me spam. Happy submitting your smoker.
2018 HUSQVANRA VITPILEN 701
The Vitpilen 701 is a progressive street roadster that was designed to reflect the attitude and styling of a more modern and freethinking breed of rider. The design solution was to create a naked street bike to mark Husqvarna Motorcycles' logical return to street motorcycling. This design driven, yet high-performing, motorcycle reveals the potential of the brand's future vision. Its uniqueness is not limited to the aesthetics, although this will be instantly notable from the raw, natural and intuitive experience of riding it. Something fresh in the world of motorcycling was long overdue and using this as motivation, the brand set out to create a motorcycle that captures the timeless thrill of the ride by creating something functional, practical and simple.
2018 HUSQVANRA VITPILEN 401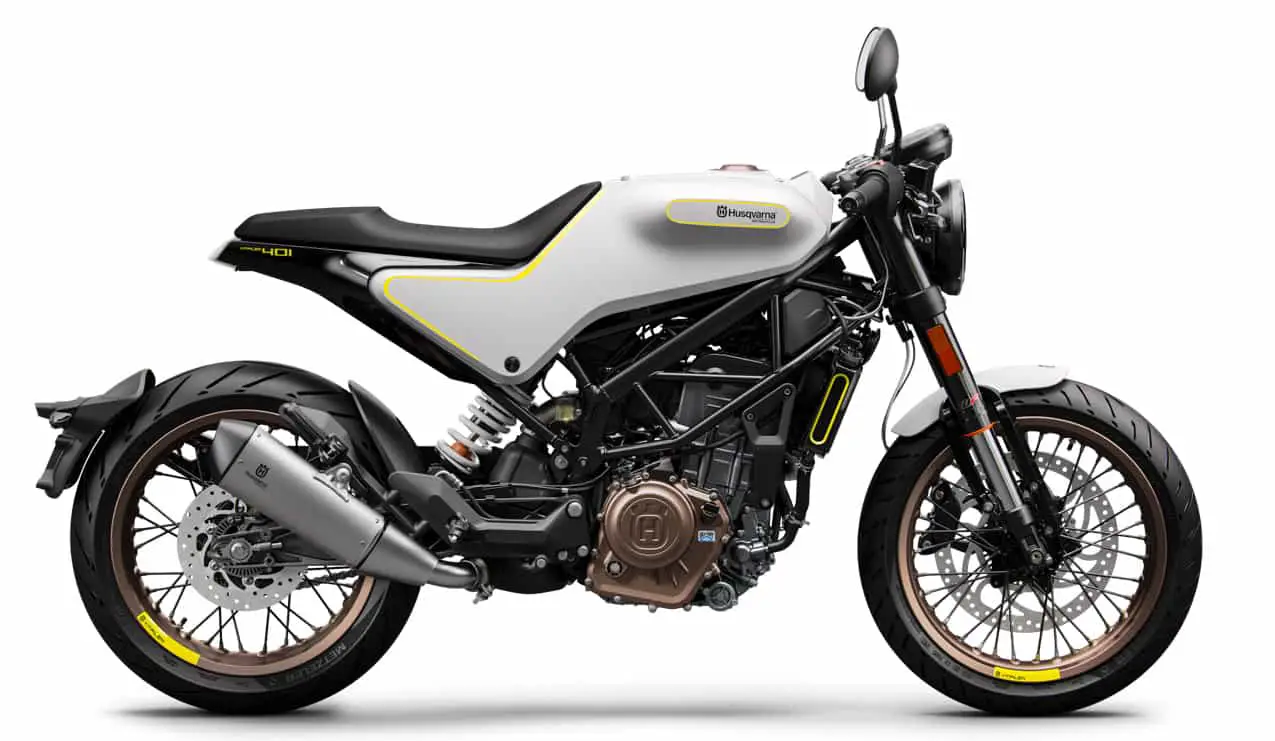 The Husqvarna Vitpilen 401 is a sleek, refreshingly simple and progressive new urban street motorcycle, which provides a new gateway into motorcycle culture for a wider range of potential riders.
JGR SIGNS PHIL NICOLETTI 250 SUPERCROSS ONLY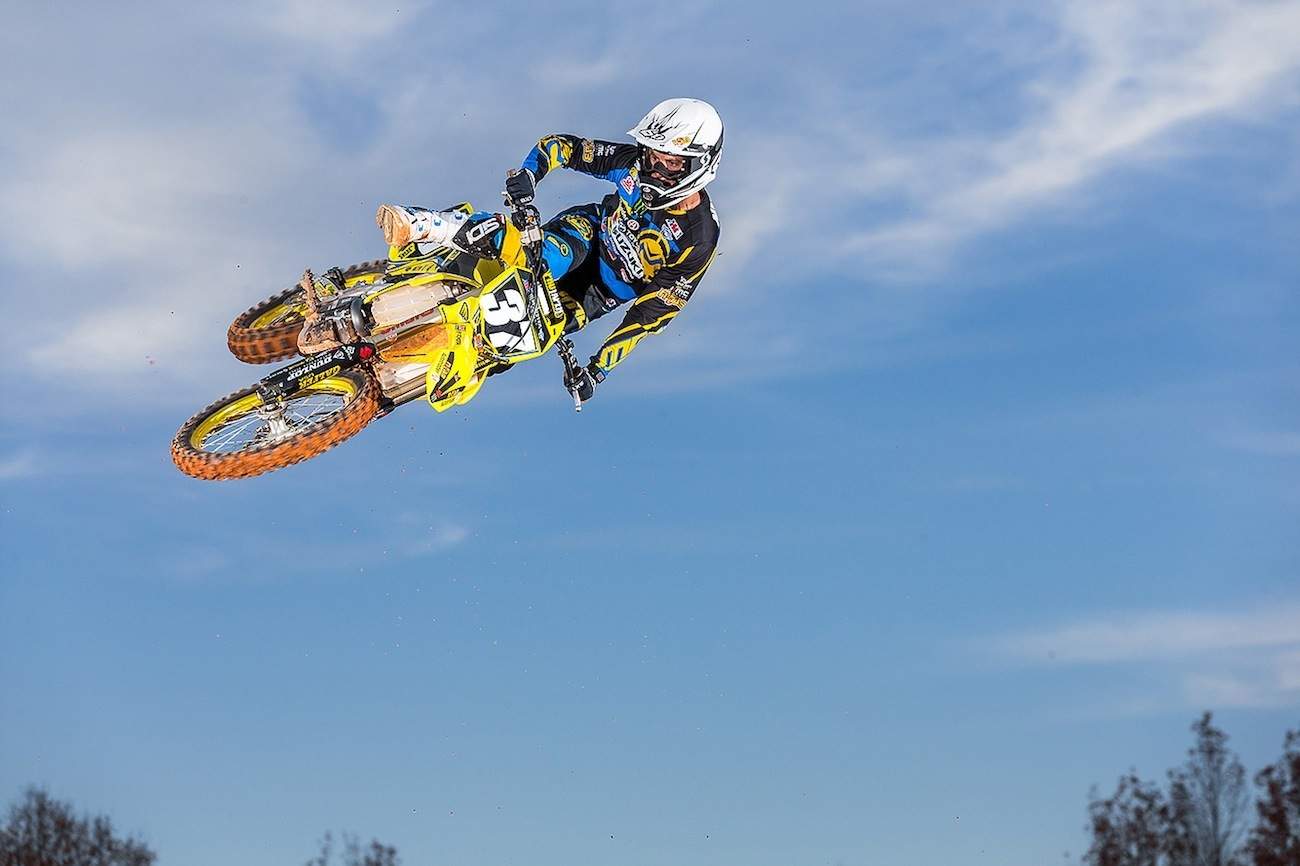 Press Release: Suzuki Motor of America, Inc. (SMAI) and Autotrader/Yoshimura/Suzuki Factory Racing Team are pleased to announced that Phil Nicoletti has reached an agreement to race for the team in the 2018 Supercross 250 Championship.

Phil Nicoletti has been a part of the Joe Gibbs Racing MX (JGRMX) squad since 2014, when the Cochecton, N.Y. native was offered the unique opportunity to fill in during the Supercross series and then contest the AMA Nationals. Determined to perform regardless of the task, the 12 year Pro has achieved folklore-type status with his ardent fans. The 28 year old looks to maximize this new opportunity to compete on a factory-backed Suzuki RM-Z250 in a 250 Supercross-only deal.
"I'm looking forward to continuing my racing career with JGRMX. The crew members and I have formed a great relationship from our years of experience. It's exciting to see Suzuki's commitment to the 250 class, and I fully expect to be battling for podium finishes every weekend. I got a taste of 250 Supercross racing in 2017. With that under my belt, I'm looking for much more this coming season."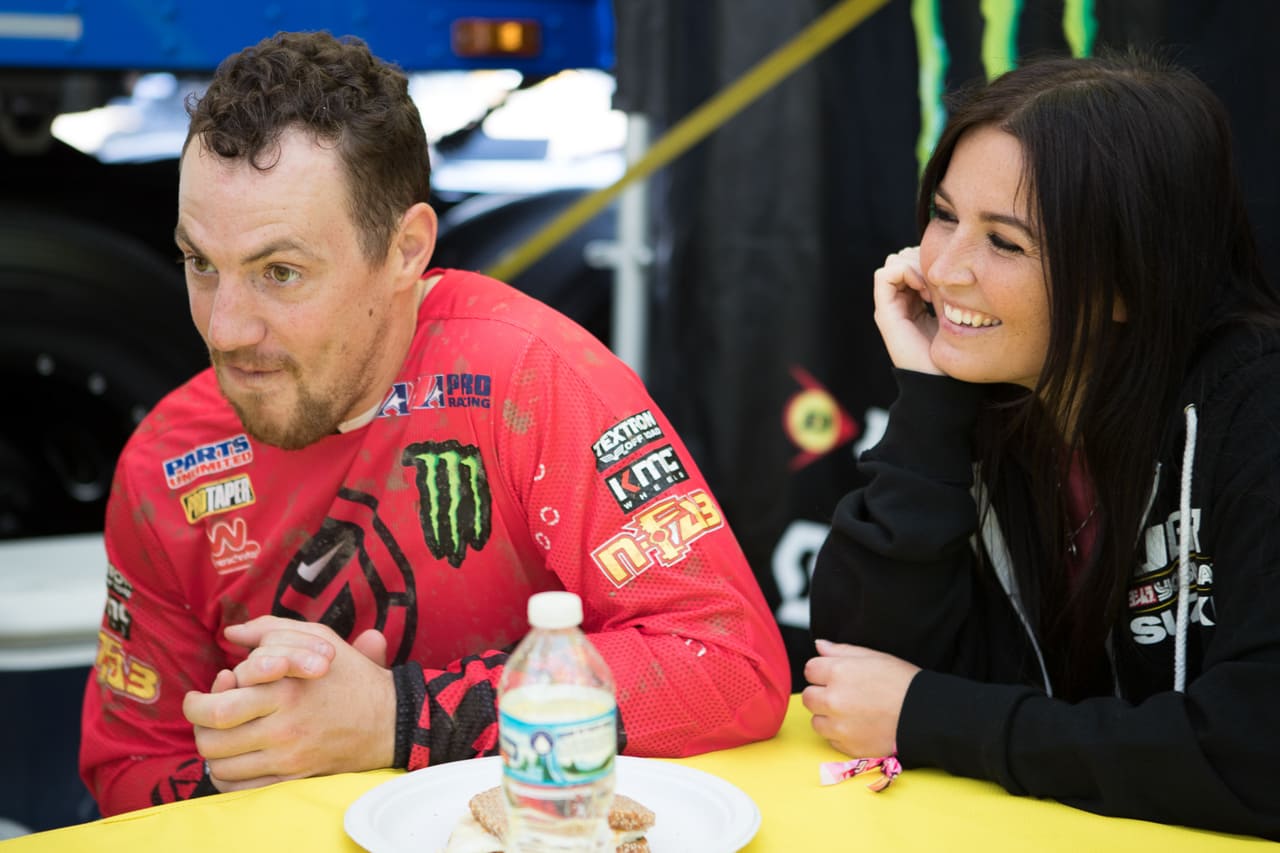 Autotrader/Yoshimura/Suzuki Factory Racing team manager Jeremy Albrecht is excited that Phil Nicoletti is continuing his journey with JGRMX. "This past year we were able to move Phil back to the 250 class in Supercross, and he showed promise. In fact, Nicoletti scored a fifth in the 250 West series before sustaining an unfortunate injury. Phil was on the upswing, and I wanted to see what he could do in 2018 on the newly formed factory Suzuki team."
Albrecht, a former AMA Mechanic of the Year and multi-time Supercross and AMA National-winning mechanic continued, "There's no question that Phil Nicoletti is dedicated to his craft. He puts in maximum effort, both on and off the bike. In fact, Phil moved near the shop in Huntersville, N.C. to work closely with the team. It's a testament to his tireless work ethic."
Phil Nicoletti completes the Autotrader/Yoshimura/Suzuki Factory Racing 250 team for 2018, joining Kyle Peters, Jimmy Decotis and 2017 Monster Energy AMA Supercross 250 Western Regional Champion Justin Hill. A team breakdown, including which coast each rider will contest, will be revealed in the coming months. For more team news, please visit www.jgrmxraceteam.com.

 The 2018 250F lineup from left to right: FC250, CRF250, RM-Z250, 250SXF, KX250F, YZ250F. Most of the bikes are basically the same for 2018, save for the KX250F with an updated engine and the all-new CRF250. The CRF250 has a lot of hype and has had good reviews thus far from other websites. We think it is cute that people rush to get there shootout results out first. Everyone, including us only got the CRF250 less than two-weeks ago. First off, how are you going to shake down an all-new bike in less than two-weeks. Then compare it against its competition? We might be last getting our shootout done, but we want to make sure we are thorough to give our readers the right information they need to make the right decision for them.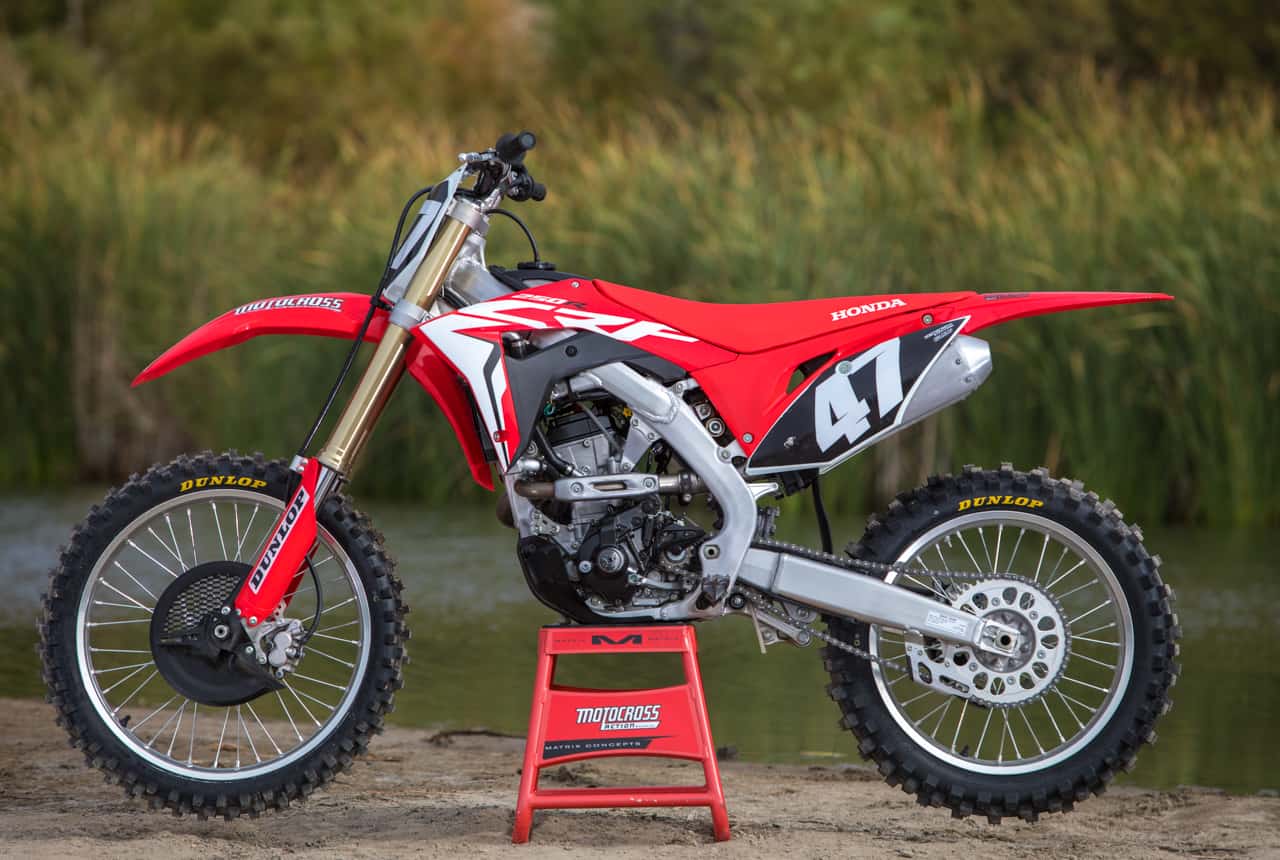 The 2018 Honda CRF250.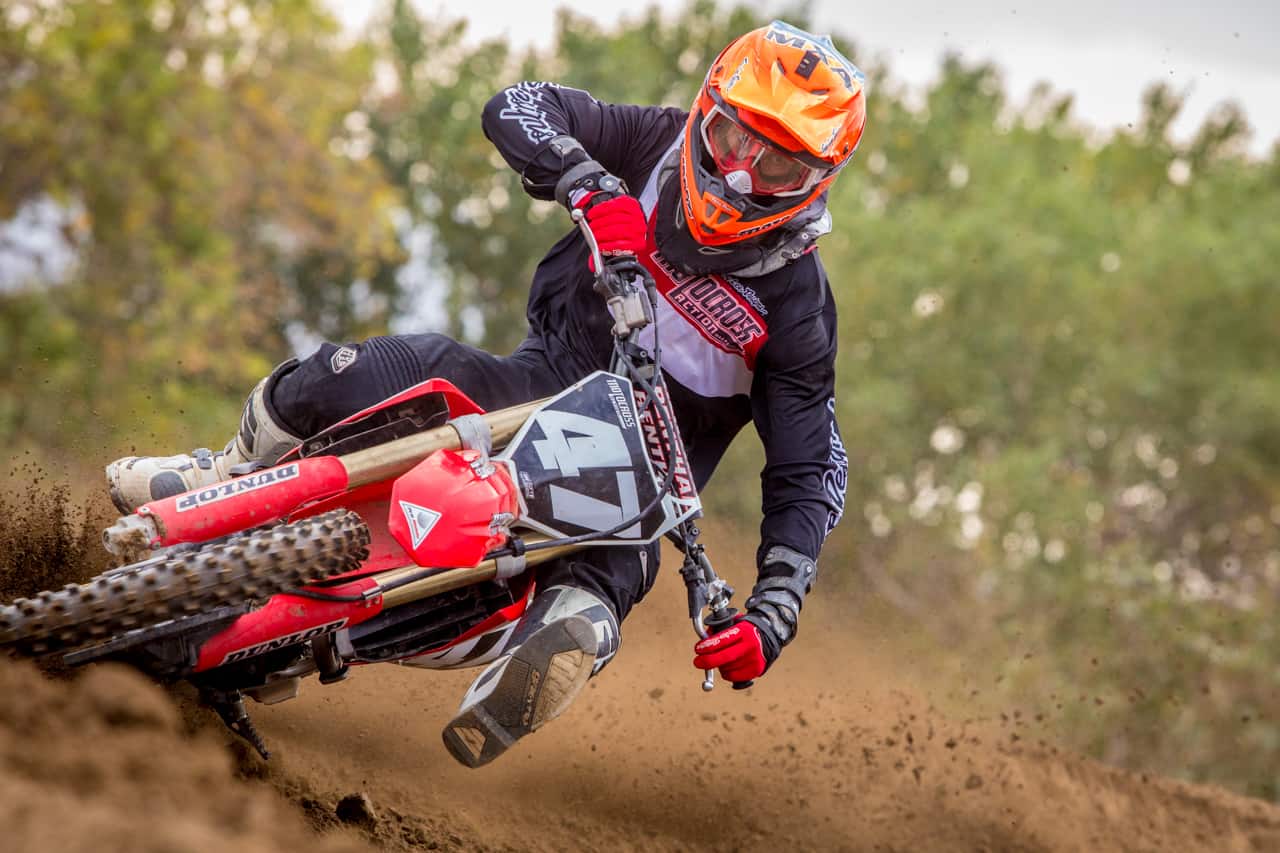 The CRF250's all-new engine has a totally different powerband than any bike in in its class. The chassis, however, still has its great Honda feel. 
Alexander Harris fine tuning the controls of the CRF250. 
The 2018 Yamaha YZ250F. 
The YZ250F is unchanged for 2018. Most riders love riding this bike. They don't  love it because how wide it feels. The engine is solid and the suspension is awesome. 
Christian Cicero setting up the YZ250F before he hits the track to do some testing.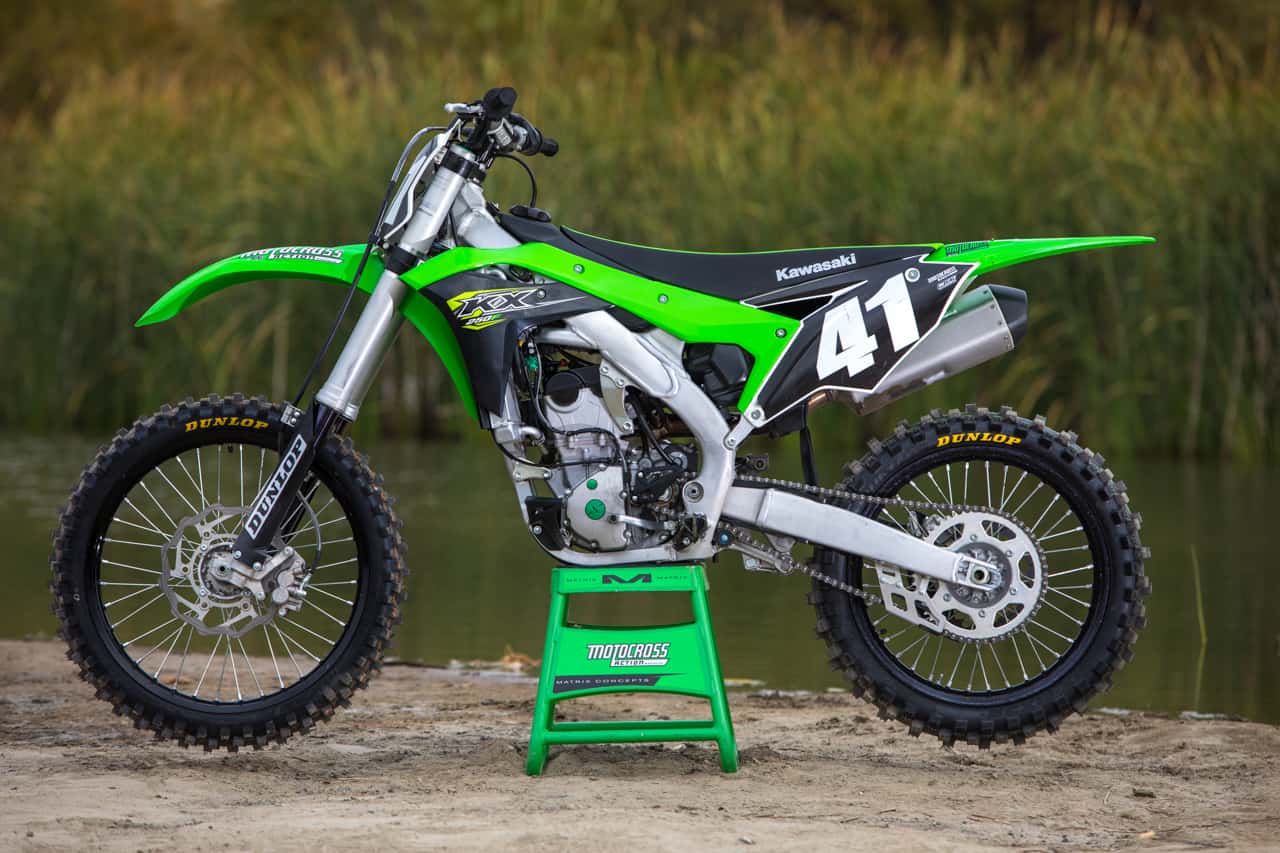 The 2018 Kawasaki KX250F.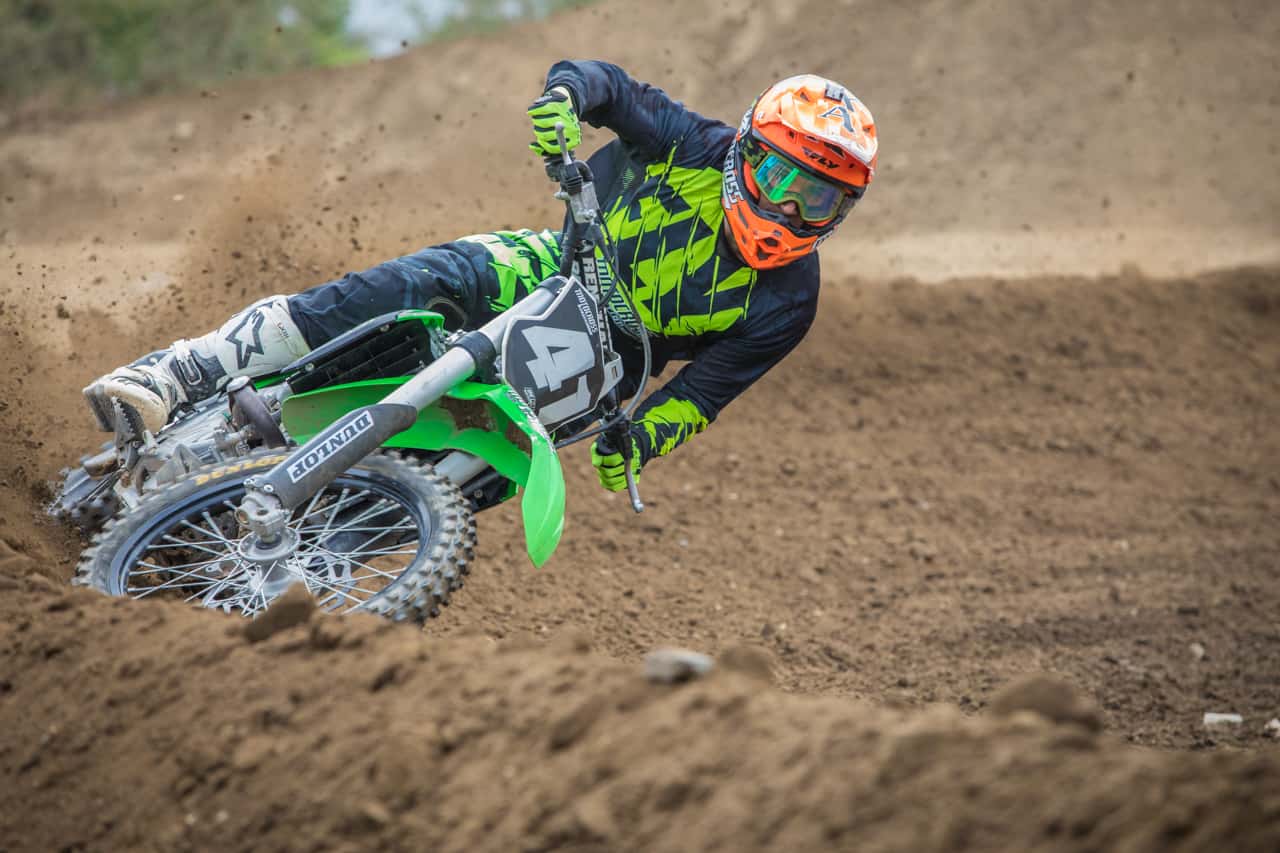 The updated engine has its charms, but has to be massaged in the gearing and ECU department to get it working to its full potential. 
Dylan Merriam (national number 86 for 2018) came out and helped us shake down the 2018 bikes. Dylan was assigned to the KX250F for photos and video.  
The 2018 Husqvarna FC250.
The FC250 has a few shortcoming off the showroom floor. However, they can be fixed with a $20 countershaft sprocket and a drill.
2018 Suzuki RM-Z250.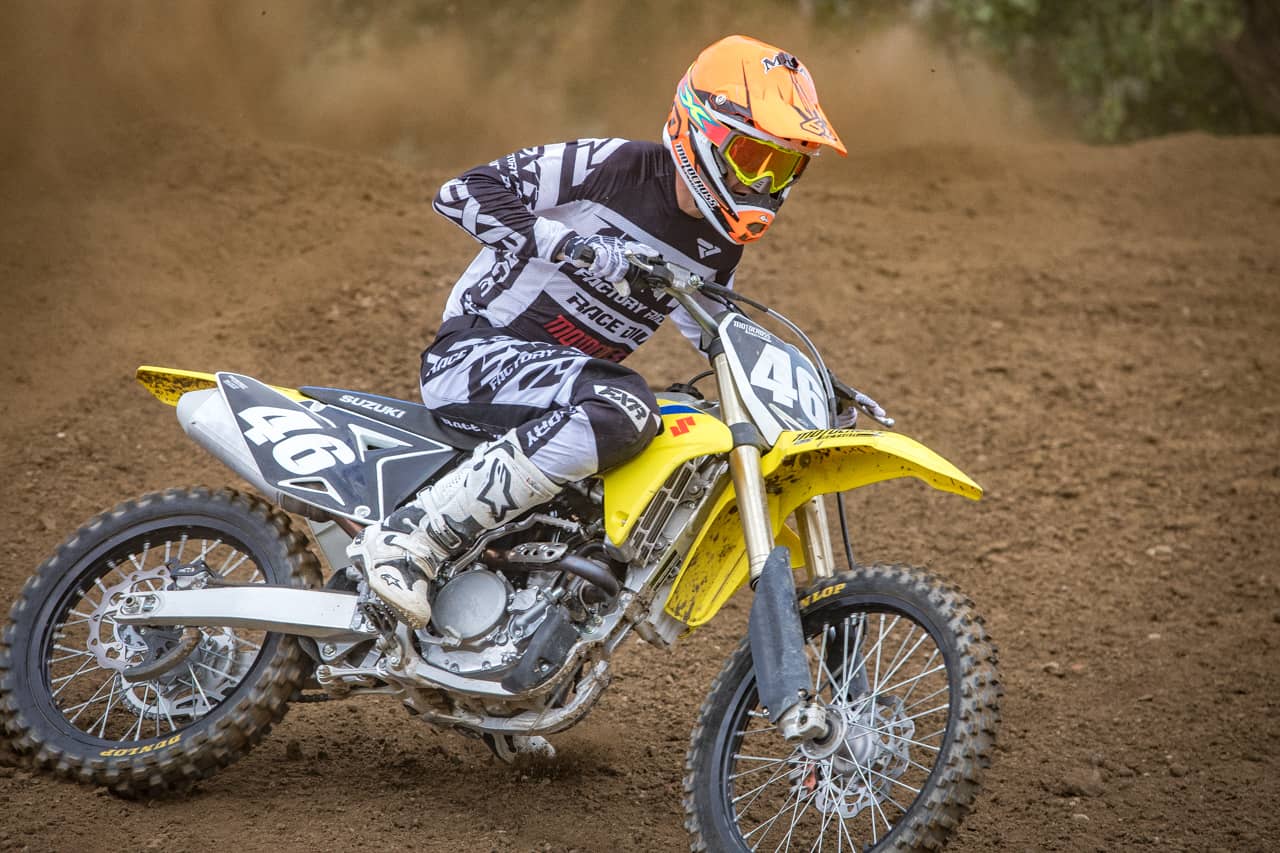 The RM-Z250 is a dated bike, but it does have its charms. It rated last in MXA's shootout in 2017 because it is slow and heavy. It is, however, easy to ride, has a manageable powerband and good suspension.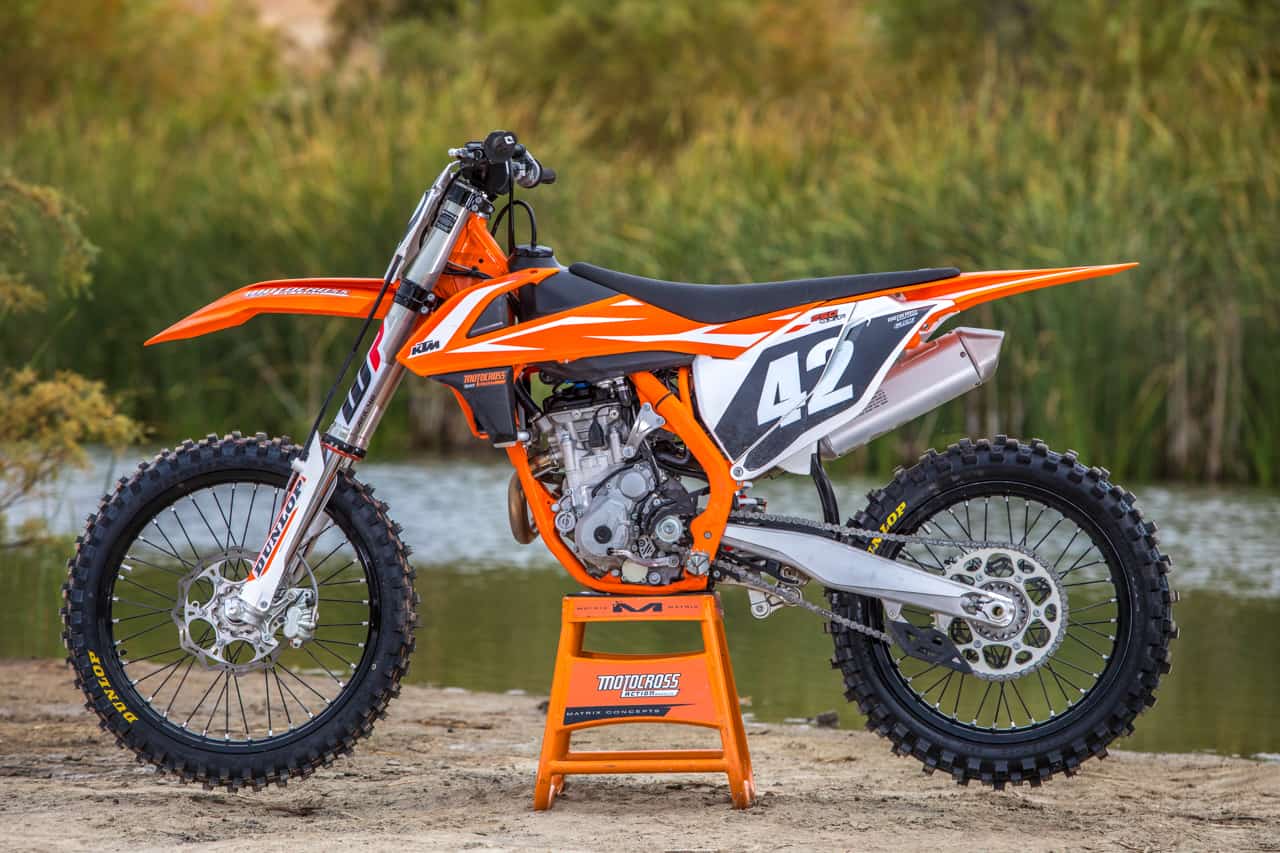 The 2018 KTM 250SXF.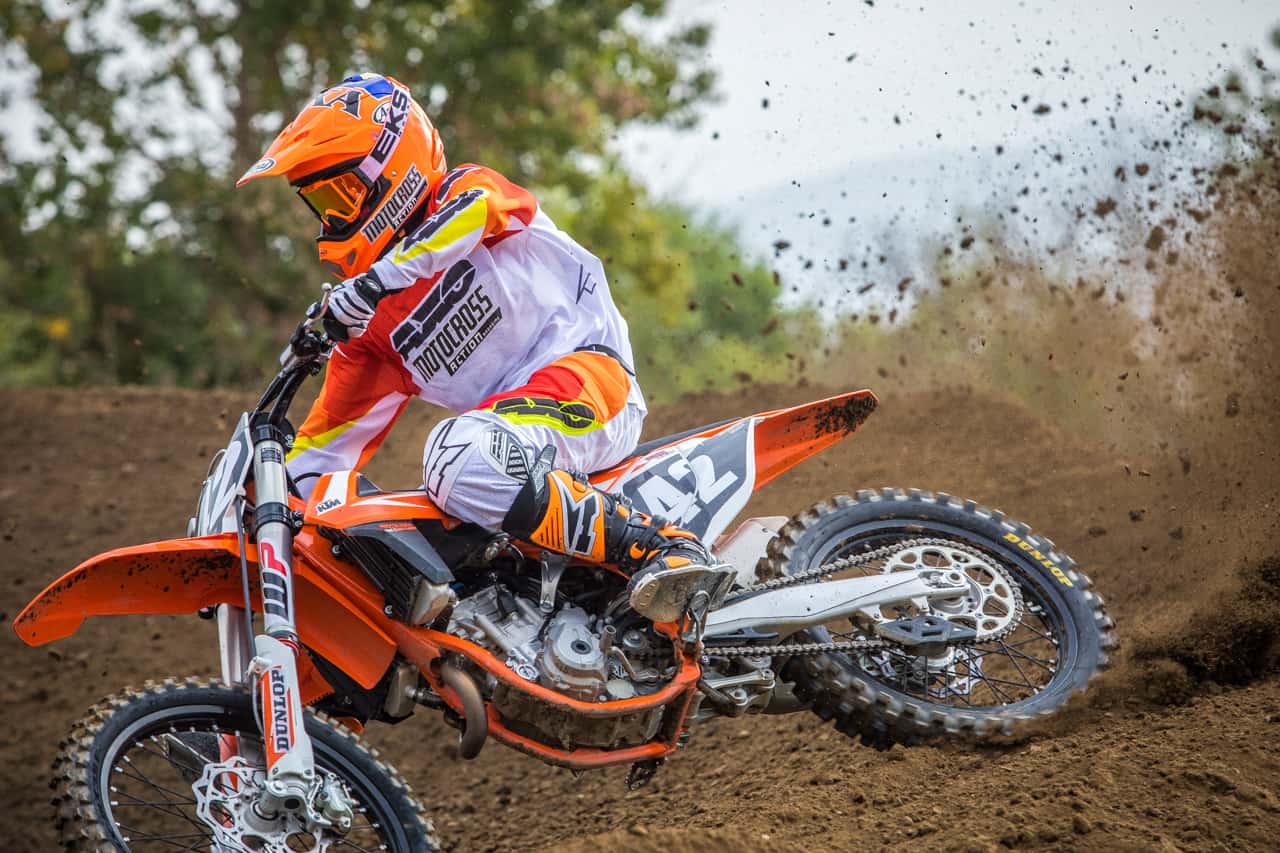 The was our shootout winner for 2017. It has some minor updates for 2018, but nothing to call home about. It has good power, brakes, clutch and suspension. 
 The class of 2018.
JOIN MXA'S SNAP CHAT FEED
If you are a Snap Chat user then add us to your stories. Get sneak peaks of everything moto. Our Snap Chat name is motocrossaction. Or just take a Snap of the picture above and it will add MXA automatically to your feed.

YOSHIMURA REFINES YAMAHA 2014-2018 YZ250F EXHAUSTS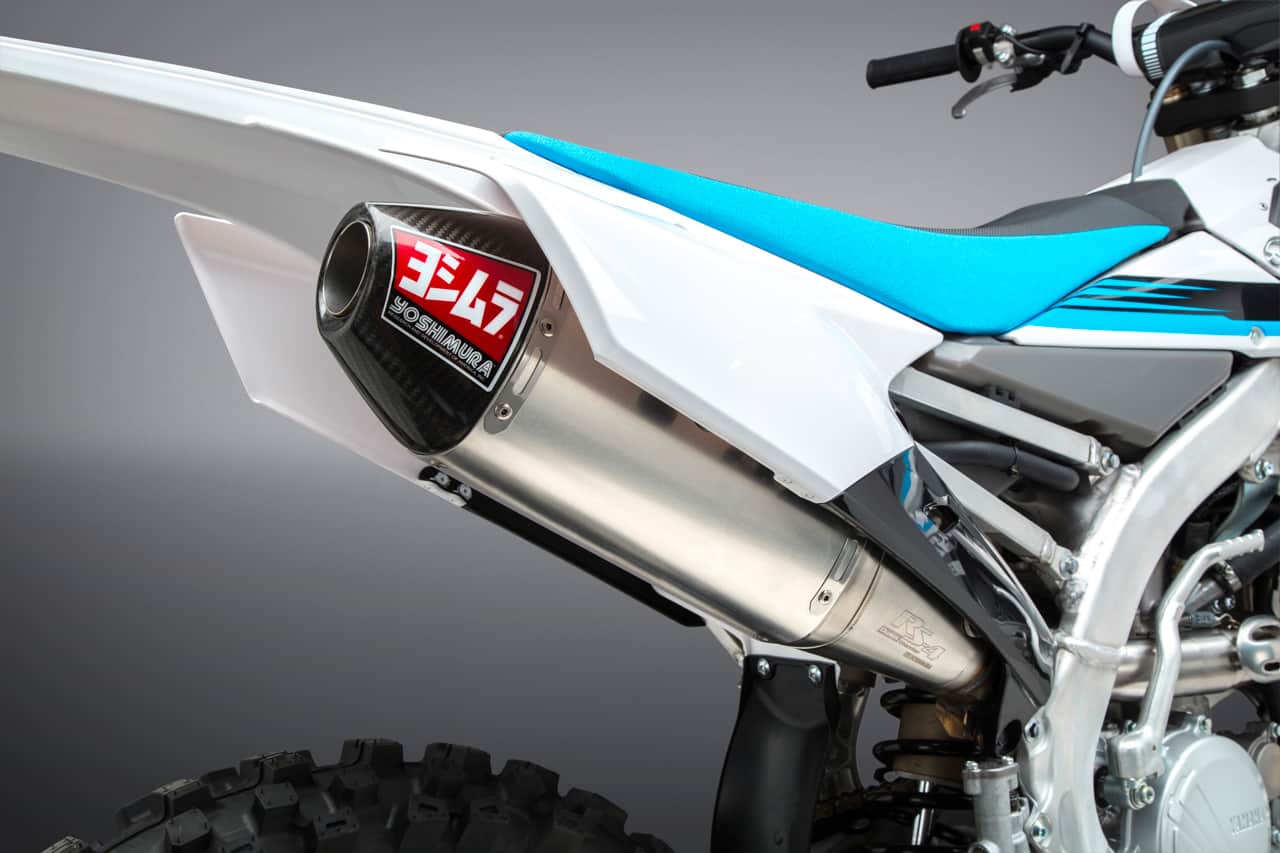 The update Yoshimura YZ250F system. 
Press Release: Yamaha's YZ250F is the choice of many rippers in the 250 class. Yoshimura, in our endless endeavor to make the best, most usable power, we have refined our 2014-18 Yamaha YZ250F full systems.
Our new RS-4 systems deliver 12% peak HP and 11% peak torque while enabling the YZ250F to have a more linear, more usable power curve. With our new systems the blue machine is much easier to handle while providing more power! That's a win/win in anyone's book.
All material configurations for the 2018 YZ250F utilize the stock heat shields and are proudly made in the USA!
Yamaha YZ250F 2014-18 Signature RS-4 FS SS/AL/CF: $725.00 and weighs 9 pounds.
Yamaha YZ250F 2014-18 Signature RS-4 FS TI/TI/CF: $995.00 and weighs 7.6 pounds.
Yamaha YZ250F 2014-18 Signature RS-4 FS TI/CF/CF: $1045.00 and weights 7.3 pounds.
Stock Weight: 8.8 Lbs.
JIMMY DECOTIS SIGNS WITH FXR RACING 
Press Release: FXR Racing is pleased to announce the return of Jimmy Decotis to the FXR race program. We have maintained a longstanding relationship with Jimmy and know what he is capable of and the professionalism that he carries on and off the track. We will be partnering with Jimmy's new team Autotrader/Yoshimura JGR Suzuki for his return to the MX2 class for the 2018 supercross season. Just coming off his best supercross season of his racing career, Jimmy has now aligned himself with one of the best teams in the business to give him the support to get to the next level. We look forward to the continued success that comes with an athlete of Jimmy Decotis' calibre. We will continue to support Jimmy as he works hard to convert his JGRMX supercross deal into a 250 class outdoor ride.
TALK MOTO WITH MOTO MINDED PEOPLE. JOIN MXA'S FACEBOOK GROUP CHAT

We love everything moto and want to bring all moto junkies together into one place to share their two cents, ideas, photos, bike fixes, bike problems and much more. To check it out first you must need to or already have a Facebook account. If you don't, it isn't much work and you could even have an alias so nobody knows it is you. To join click HERE. After you request to join we will accept your request shortly after. 
CLASSIC PHOTO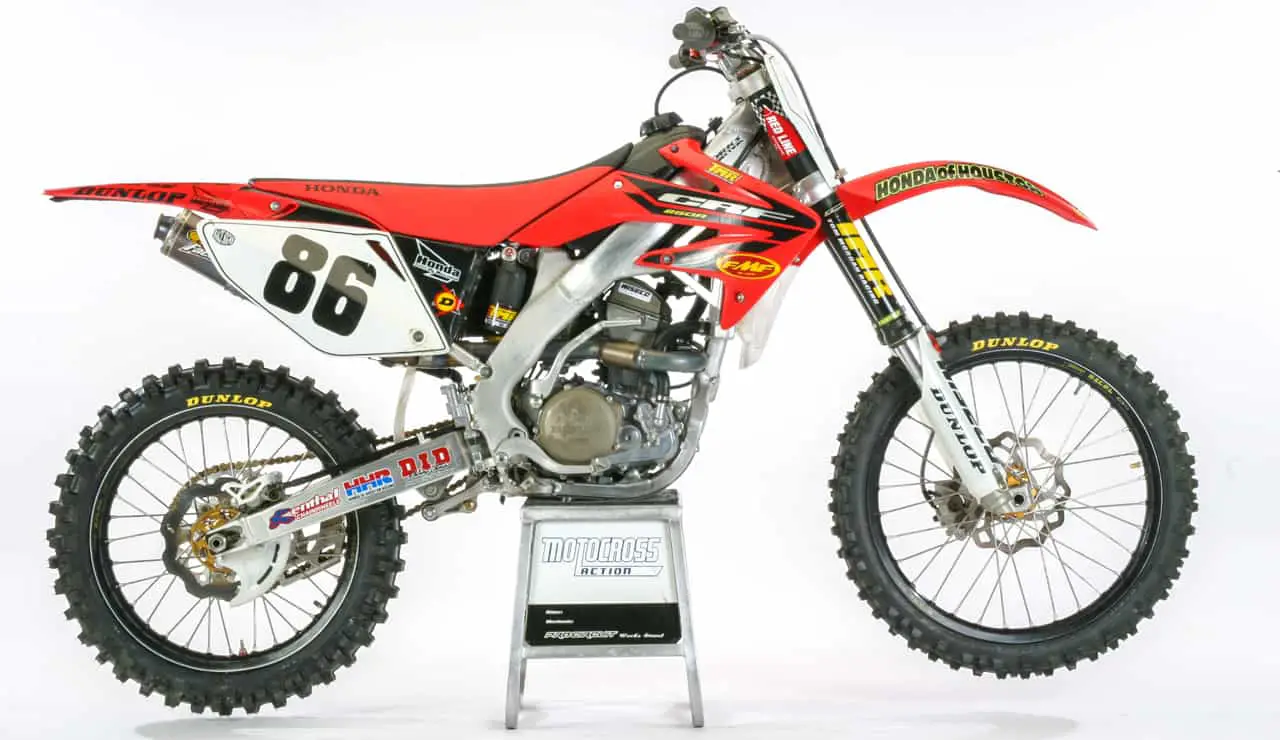 Josh Grant's amateur 2004 Honda CFR250 that we were able to get in the MXA studio and test.