MOTOCROSS ACTION MID-WEEK REPORT
#WHIPITWEDNESDAY
Rider: Justin Barcia
Event: Round 4 2020 Glendale Supercross
Bike: Factory Yamaha YZ450F
Photographer: Brian Converse
TWO-STROKE SPOTLIGHT | ZACH MORRIS' 2002 CR250 & 2010 YZ250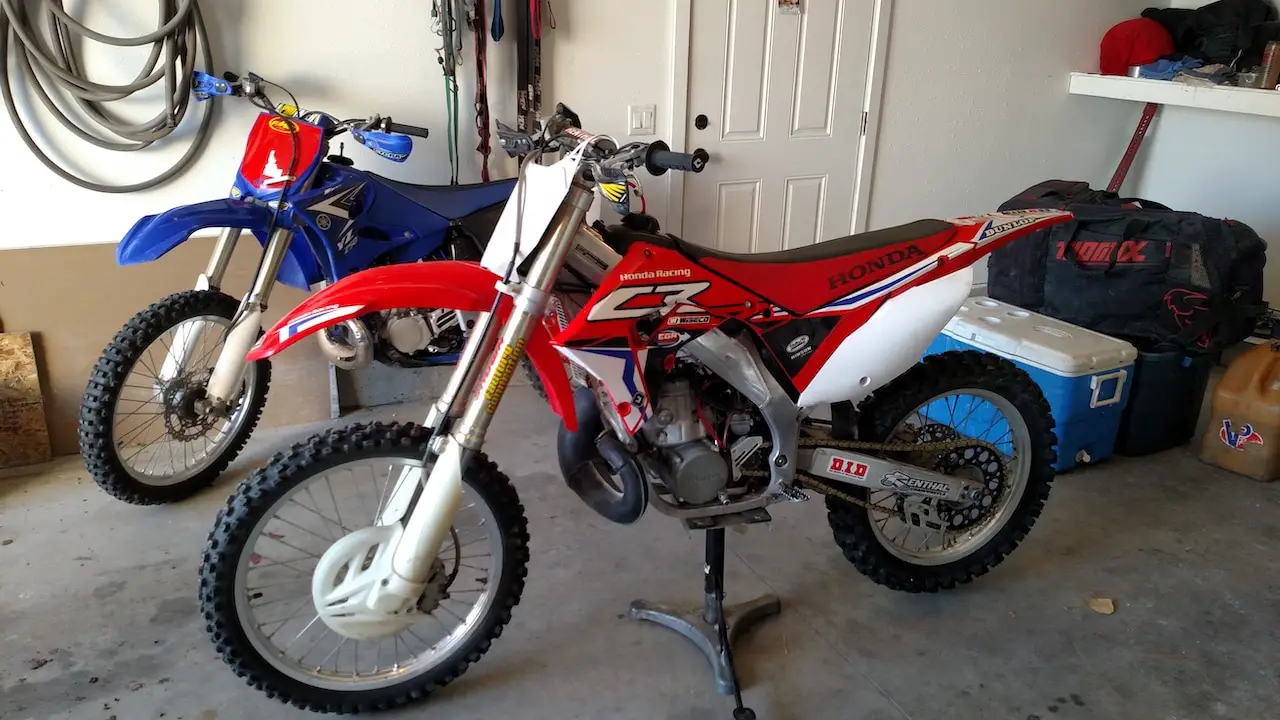 "Here it is! My 2000/2002 CR250. I purchased this bike a year ago as one of my next two-stroke rebuild bikes, over the past several years that's become a hobby, and unfortunately, I spend more time rebuilding than I do riding bikes.
"This bike started out as a hamburgered 2002 CR 250, with a cracked exhaust bridge, worn out clutch, and rusty bearings. Every bearing in the chassis was replaced, the suspension was rebuilt front and rear with springs that matched my weight, a full bottom and top-end rebuild was completed with a repaired and Nikasil'ed cylinder.
"When I was done I had a bike that handled wonderfully, but still had the dreaded RC valve engine. Prior to this I had rebuilt a 2010 YZ250 two-stroke that I couldn't keep my buddy from buying off me, I was in search of another bike that could rival the engine of that YZ. After a few minor mods the CR ran better, but still had a mid-range only engine that went waa-waa-waa on the bottom just as described by MXA back in the day.
"I decided to try another avenue and was able to sell the rebuilt engine online, the same day it sold I came upon a 2000 engine needing rebuilt that had a Eric Gorr 265 top end that hadn't been run.
"It was a fairly simple swap, and with the 2000 CR engine, the bike rips! We're heading out this weekend to compare it to the 2010 YZ as well as an older generation KX250. All three bikes are off of fresh rebuilds and it should be a fun comparison. Previously that YZ was unmatched and my brothers 1999 KX had preferable power when compared to the CR, at this point I think the CR will be on par with the YZ engine, may have an edge in handling and only be giving up some very minor suspension advantages to the Yamaha.
Long live the two-strokes!" –Zach Morris
Editor's note: Please keep those submissions coming. If you would like your bike to be featured in the "Two-Stroke Spotlight," please email me at [email protected] All I ask is that you give a breakdown of your bike and a detailed description of the build. Please also send a few photos of your steed. By submitting your bike for the "Two-Stroke Spotlight," you agree to release all ownership rights to the images and copy to MXA. Please don't email me spam or try selling me Taylor Swift concert tickets or email me spam. I already celebrate T-Swizzle's entire collective, and there will be "bad blood" if you send me junk mail. See what I did there? Happy submitting your smoker.
MOTO | TRIVIA

Name the rider. Answer at the bottom of the page.
VINCE FRIESE TALKS ABOUT 2020
WHAT THE MXA WRECKING CREW IS UP TO
We got our hands on Carson Brown's JMC Motorsports FC250. We had Josh Mosiman test it on the State Fair MX Supercross track. 
Josh getting his bearings back on a Supercross track.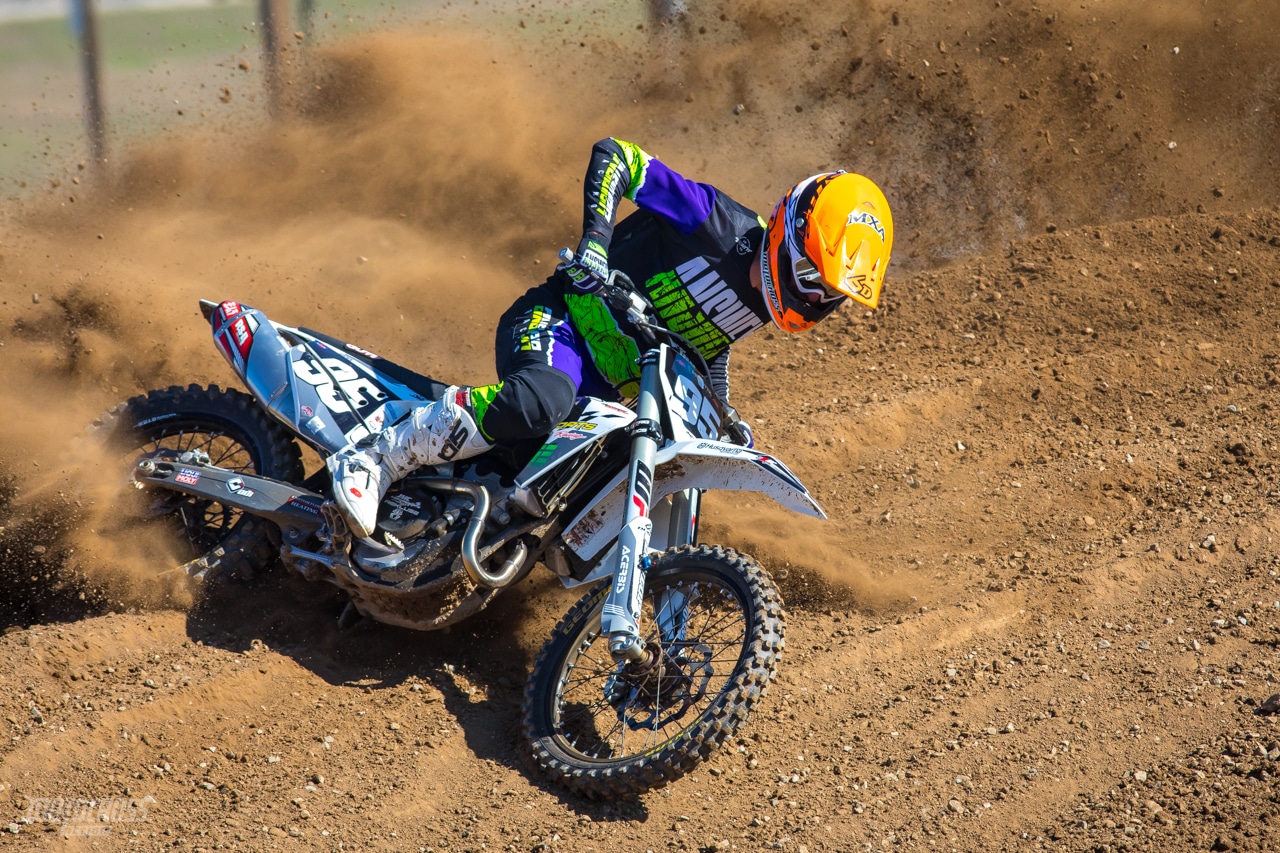 Carson's JMC FC250 had some great bottom end power. 
We asked Carson if we could also do a test on his custom made BBR Motorsports Husky pit bike. It's powerplant is a 190 Daytona engine with custom Husky plastics. 
Carson showed us what was possible on his pit bike. This jump was huge!
INSIDE CHAD REED'S MOUNTAIN MOTORSPORTS CRF450
LOST BUT NOT FORGOTTEN | YAMAHA YZ80
THEY SAID IT | 2020 GLENDALE SUPERCROSS
Alex Martin: "Glendale was a tough race for me. A mid-week crash really hurt my chances of being competitive for a podium," said Martin. "I managed to stay consistent enough to grab seventh overall in the Triple Crown format. I'm happy to move on from this one and I'm looking toward making some changes this week with the team. We'll come out swinging in Oakland."
Cooper Webb: "It was a good day. It's kind of crazy, we had a bunch of red flags so we ended up with a lot of starts tonight. I feel like I finally figured out my starts by the end and I was up front and able to run with the lead group but I just didn't quite have it tonight. It was a good turnaround from the first Main Event but we've still got some stuff to work on and we'll keep plugging away and try to improve this week before heading into Oakland."
Ken Roczen: "I can't believe we won all three main events! I think it's the focus that we bring. Between my team and especially my mechanic, we just have a good regimen going into all the races. Every time we go down there for a gate drop, I just want to put maximum focus, put myself in a good position and make life a lot easier—and safer as well. We had some good battles with Eli [Tomac] in the first one, but I was stoked to pull it off. I got a decent start in the second one, and then we had to do a restart unfortunately. I grabbed that holeshot and rode a super-solid race and won. The first start for race three was not good, and me and Tomac were battling in like eighth or something. Then we had another restart, and I pulled the holeshot there and just rode a super-solid race. I had a good time tonight, and I'm really happy with how the team has been excelling and making changes to the bike. We've been working really well together, and the team spirit is high right now. Obviously, I'm beyond stoked and want to enjoy tonight and tomorrow, but then get back to work and keep 100% focus."
Justin Brayton: "The night went pretty good, but I had a lot of bad starts for some reason. I really struggled with track position at the beginning of the race, and I came from the back pretty much all three races. I'm a little disappointed in that because I felt like with my lap times, a better track position could have given me a top-five finish. But to end up sixth is nothing to hang our heads for at all. It was a positive night, awesome to see Kenny get the win, and the team's just jelling really well right now; everyone's doing an amazing job, and I keep getting better and better every weekend. I hope to keep this momentum rolling and be in the top five next week."
Eli Tomac: "Ken was lightning fast tonight… I did what I could. The racing was kinda wild. We had five starts tonight, that was tough. I mean, everyone's doing the same thing, but [there's] a little bit of wildness on these Triple Crowns. Glad to get through the pack and stay second overall. [The] last moto there, I missed my rear brake in turn two, that was it for that moto win, for having the chance at it. But overall still feeling good, ready for next week."
Austin Forkner: "I came into the night with last week fully behind me. We worked hard this week and knew it was going to be about starts. In the end, I am really happy to not only win, but to start digging myself out of the hole. 10 points is a whole lot better than 22 points. We'll keep working hard to stay up front and plug away at that lead."
Dylan Ferrandis: "I can't say it was a bad day because it could've been much worse. I'm a little disappointed to miss the win. I feel like the bad starts cost me the win tonight, but the speed was there and I made a lot of passes. I was really stoked with my physical feeling because I was not tired at any point, my riding was really good and the bike was awesome. We just need to improve on the starts. I don't understand why I'm struggling with the starts right now, but we are working with the team and have made some changes. Now we are three points from first place in the championship – that's the big goal."
Justin Cooper: "It was a roller coaster night in Glendale. The track conditions were really tricky and traction was very hard to maintain. I was able to come back with the win in the third Main and hold onto the points lead. We're going take the positives and learn from the mistakes and move on to next weekend and go for the win again." 
Jason Anderson: "All-in-all, I had a great night, I keep getting better as the season goes on, I feel like I keep racing better and better. It's been a good night. The team is working hard and we're ready to start charging and make some headway."
GLENDALE SUPERCROSS POST RACE PRESS CONFERENCE
GET BOTH MOTOCROSS ACTION & DIRT BIKE MAGAZINE & MAKE MONEY ON THE DEAL 
Get both great magazines for only $32.99 Plus TWO $25 Chaparral gift cards!
CLASSIC PHOTO BLAST OF SHAE BENTLEY IN 2001
---
Moto Trivia answer: Stephan Roncada.