MOTOCROSS ACTION MID-WEEK REPORT
#WHIPITWEDNESDAY
Rider: Justin Barcia
Location: Sam Boyd Stadium, Las Vegas
Date: October 20, 2012
Photographer: John Basher
Camera: Canon 1D Mark III
Lens: 70-200mm f/2.8
Focal length: 200mm
Exposure: 1/640 sec.
F-stop: 3.2
ISO: 3200
TWO-STROKE SPOTLIGHT: CHRISTIAN LØVENFELDT'S 1981 MUGEN 125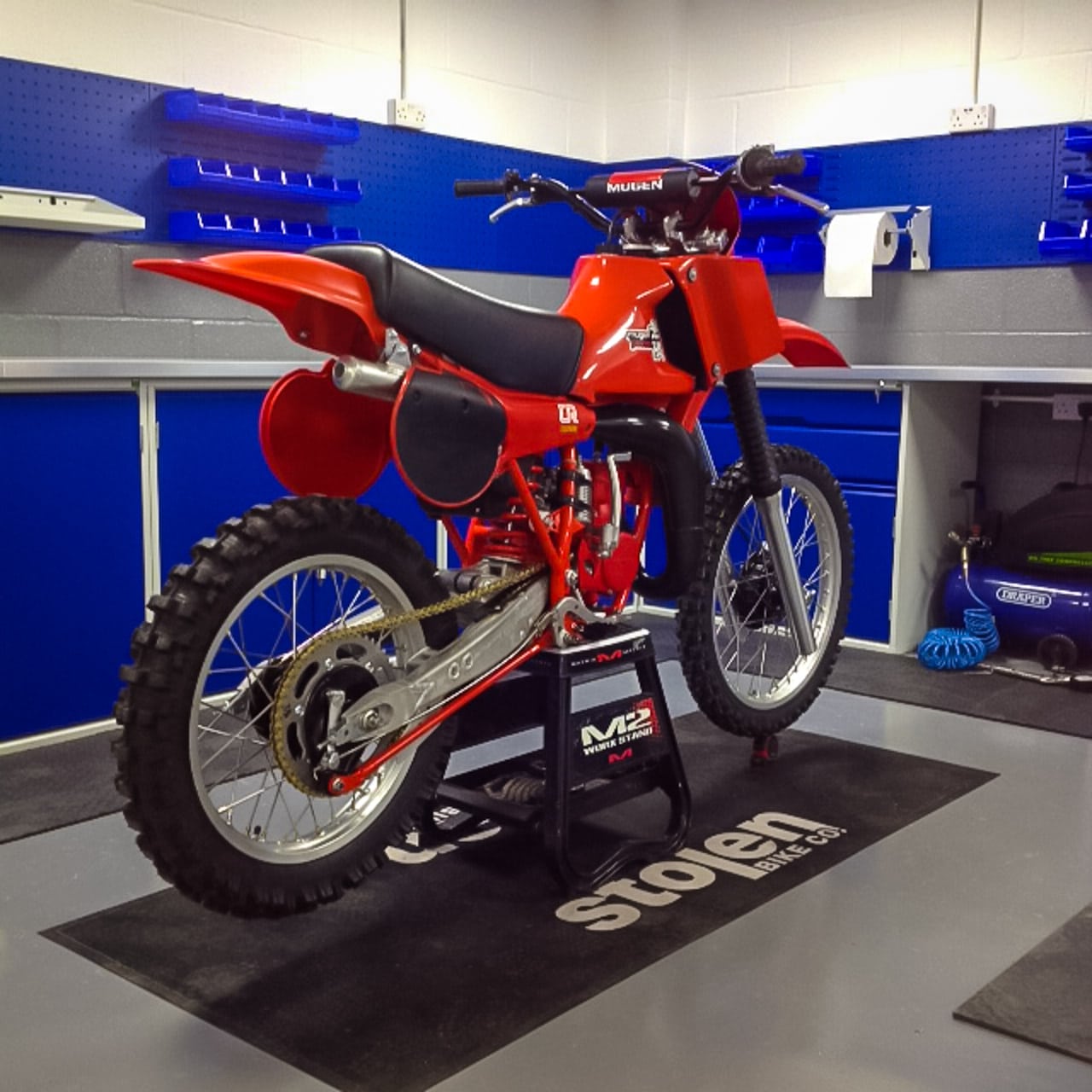 An original 1981 Mugen 125cc.
"So after over 10 years of restoration, it is finally done. This is my 1981 Mugen 125 that I bought from Dave Turk in pieces and with lots of parts missing more than 10 years ago. This is not the kit bike that most riders were using back then, but the full factory Mugen bike from Japan. Which includes Mugen`s own frame, swingarm, gas tank, radiators, 43mm Showa/Mugen factory front fork, Showa/Mugen factory rear shock and of course the Honda/Mugen engine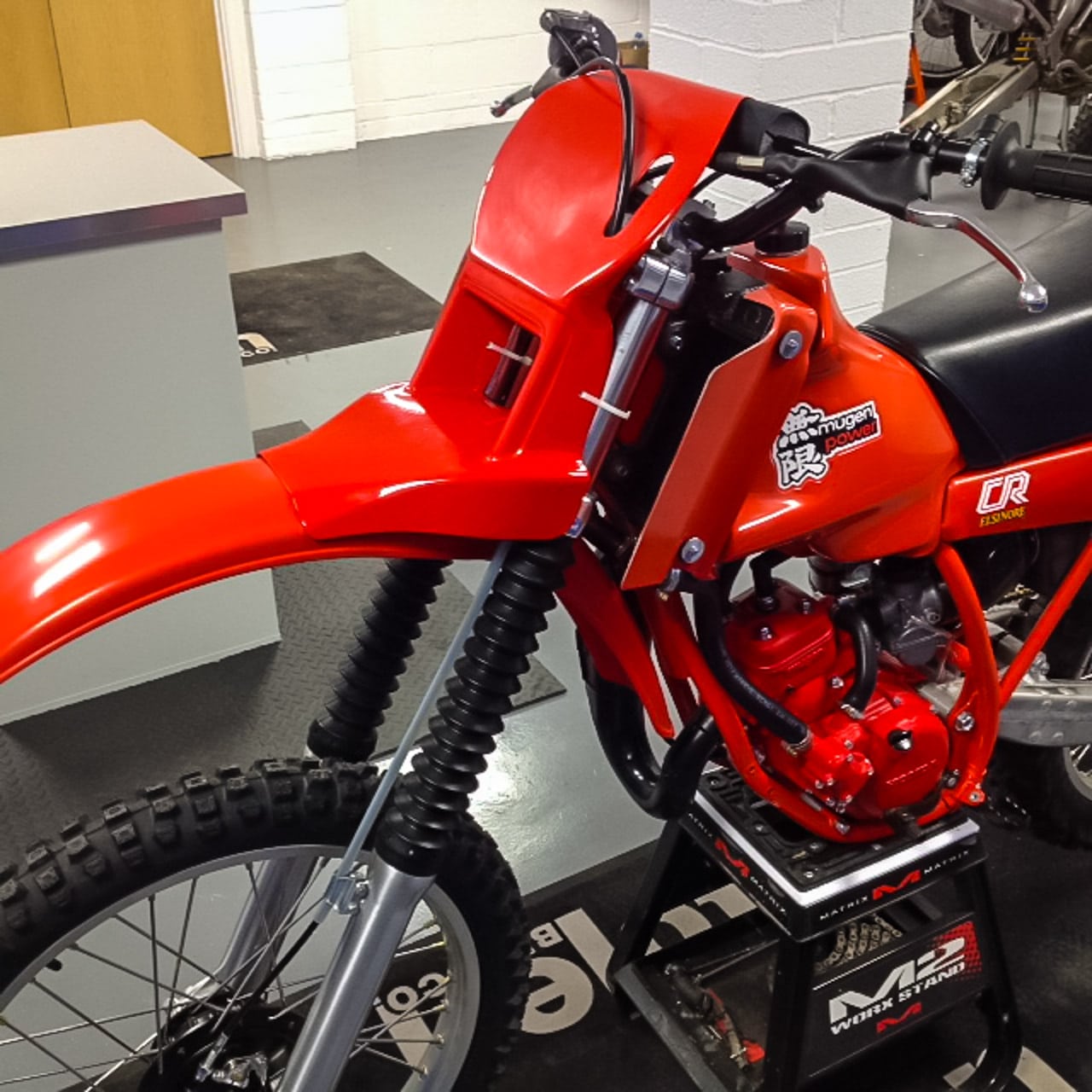 "In the end, I had to ask my friend Richard Wareham to pick up a few of my bikes and finish them since I was just too busy and he has done a fantastic job, thanks Richard." –Denmark's Christian Løvenfeldt
Editors Note: Please keep those submissions coming. If you would like your bike to be featured in the "Two-Stroke Spotlight," please email me at [email protected]. All I ask is that you give a breakdown of your bike and a detailed description of the build. Please also send a few photos of your steed. By submitting your bike for the "Two-Stroke Spotlight," you agree to release all ownership rights to the images and copy to MXA. 
MOTO | TRIVIA
Name the rider and year. Answer at bottom of page.
Press Release:
Last week we showed everyone our best-selling rubber-mounted bar mount for KTM and Husky models. This week we have a new one to introduce for all remaining rigid mounted models including the SX85, TC85 and off-road lines. This bar mount has the same great features and price, MSRP $94.95. In stock now PN: KT-RMBM0-CA. Get yours here:  
https://www.ride-engineering.com/products.php?d=1&p=bm&pn=KT-RMBM0-CA&t=ktm
Applications: KTM 2010-15 SX/SXF/XC/XCF & 2010-20 EXC-F/XC-W 125/150/250/300/350/450
HUSKY 2014-15 FC/TC/TX/FX & 2014-20 FE/TE 125/150/250/300/350/450
MXA FIRST RIDER IMPRESSIONS OF THE ALL-NEW 2021 HONDA CRF450
WE GOT OUR HANDS ON THE GAERNE SG-12 BLUE BOOT
We matched our new blue Gaerne boots with our 2021 Yamaha YZ250 at Glen Helen today. 
Ezra Lewis wore the Gaerne blue boots with FXR gear.  
2021 GASGAS MOTOCROSS LINEUP

The GasGas MC 450F retails for $9399.
The GasGas MC 250F retails for $8499.
The GasGas MC 125 retails for $6799.
The GasGas MC 85 retails for $5999.
The GasGas MC 65 retails for $4849.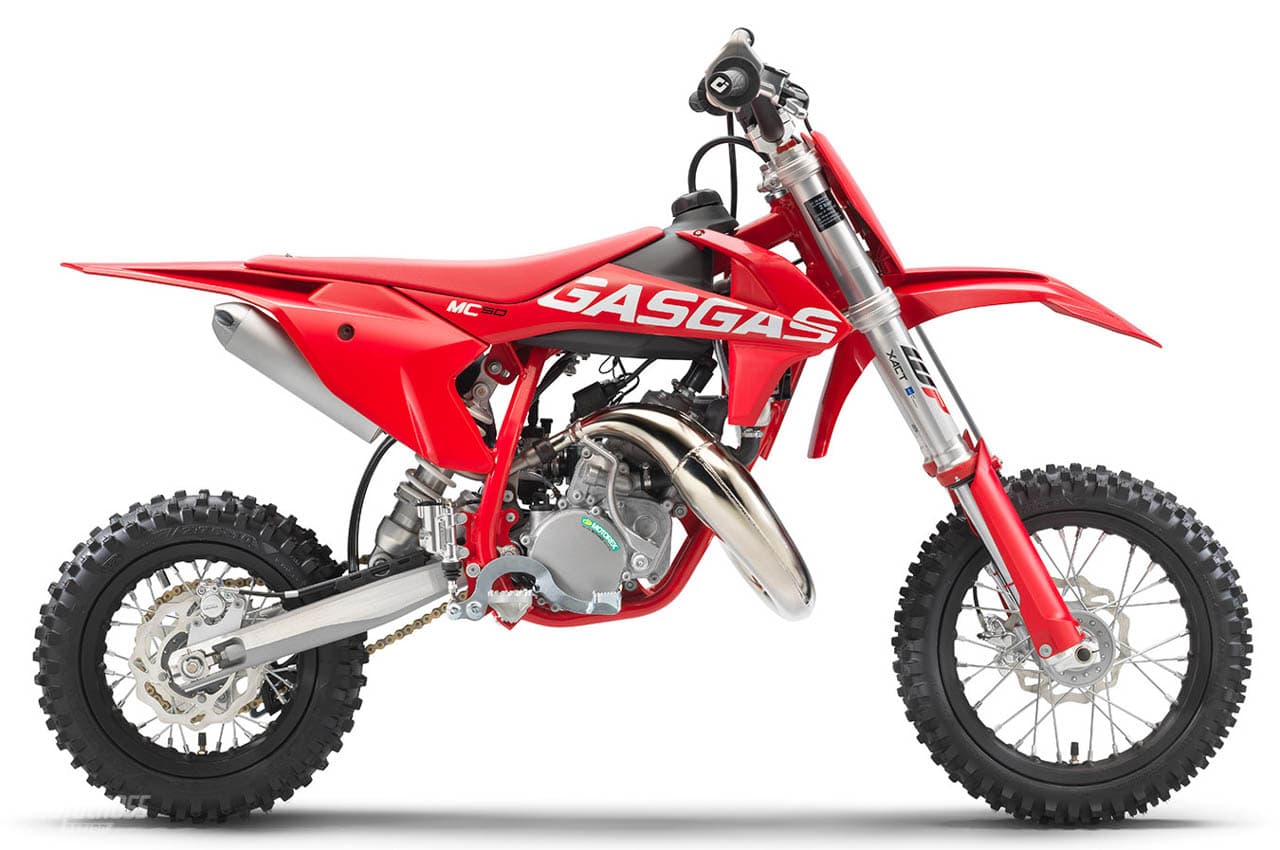 The GasGas MC 50. 
The GasGas MC-E 5 reatils for $4849.
8TH ANNUAL KURT CASELLI RIDE DAY AT FOX RACEWAY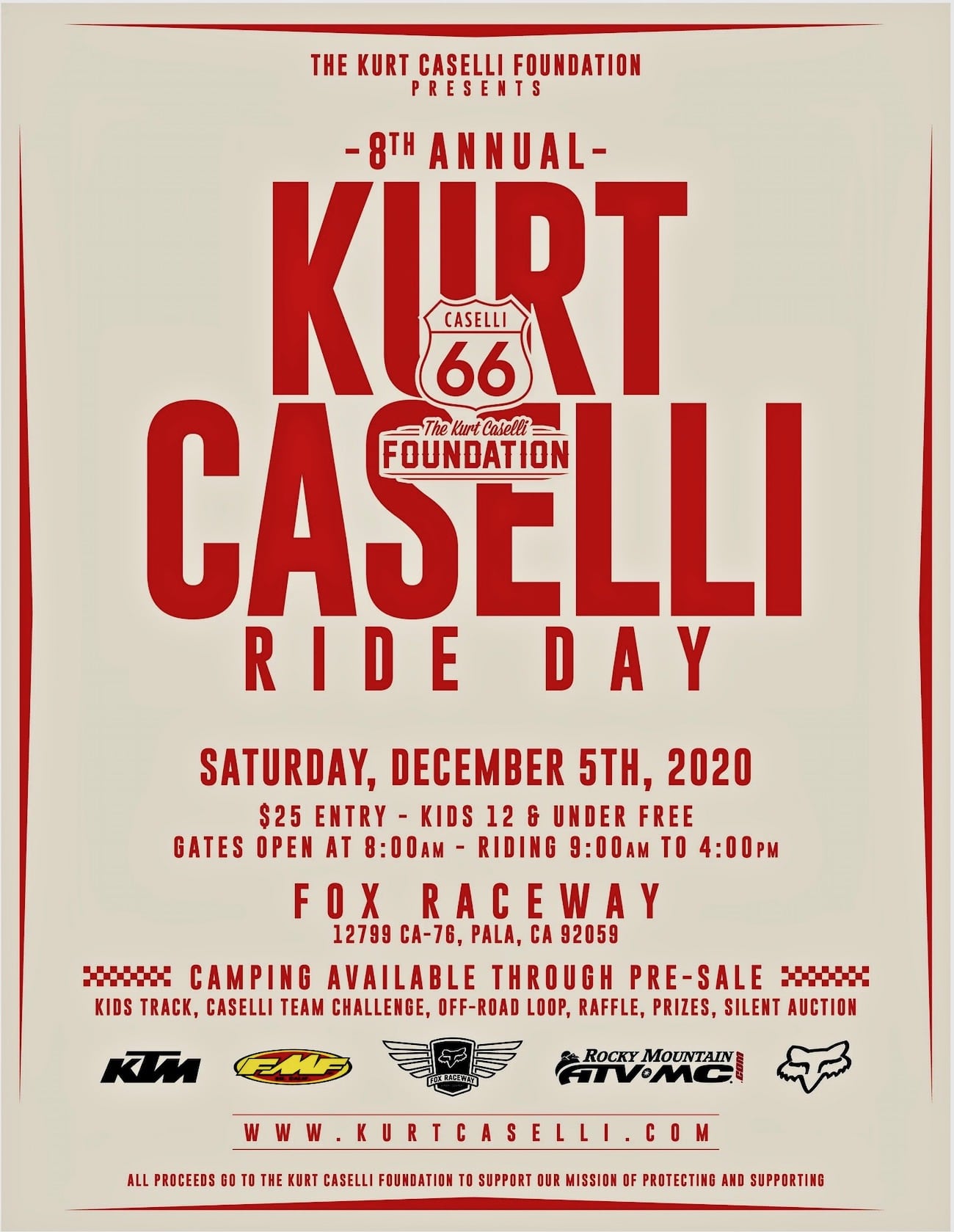 MILLVILLE NATIONAL RECAP | by Ben Bridges
Dylan Ferrandis won Millville and has the red plate. 
250 CLASS:  FERRANDIS FIGHTS BACK
After winning Round 1 and going 1-1, Ferrandis was shut out from the top spot of the podium.  He went 2, 2, 4, 2 the next 4 rounds, but it all came together at Millville when he swept both motos.
Ferrandis now has 8 career 250MX wins.  Ferrandis gives Yamaha their 390th total MX-SX combined wins.

Jeremy Martin, at his home track, went 5-2 for 2nd overall.

Alex Martin, also at his home track, finished 4-4 for 3rd overall.

Although they weren't on the top spot, the Martin Brothers still made the podium.

Ferrandis' average start is still 12.2.  Jeremy Martin's is 4.3, but with Ferrandis's great performance at Millville, he has an average finish of 2.6 to J. Martin's 2.8.

The red plate is now on the blue bike by only 3 point and there are 3 rounds to go.

Jeremy Martin now has 38 career 250MX podiums and is 4th on the all-time list.
Adam Cianciarulo joins Jeff Ward as the only Kawasaki riders to get their first-ever MX win and back it up at the next round with yet another win.

A.C. also gets 1st career sweep going 1-1 at Millville.

Blake Baggett was consistent on the KTM.  He went 2-2 on the day for 2nd overall and had back to back 2nd place finishes.

Justin Barcia put the Yamaha on the box.  He went 5-4 overall.  It was his 2nd podium of the season.

Points leader Zach Osborne went 4-16 for 10th overall. He got a front flat the second moto.  Osborne's average start is 5.5 and his finish is 3.9.

Marvin Musquin went 3-10 for 6th overall.  His average start is 4.1 and average finish is 4.5.  Cianciarulo's average start is 4.7 and average finish is 6.1.

Cianciarulo gave Kawasaki their 480th total MX-SX win.

Cianciareulo and Osborne are tied with 4 podiums apiece.

A.C. joins Osborne as the only riders to win back to back this season.
MILLVILLE INSTA CRASHES (Warning: Explicit language, bad crashes)
HOW TO SUBSCRIBE TO MXA SO THAT YOU NEVER MISS ANOTHER ISSUE, PLUS GET A $25 ROCKY MOUNTAIN GIFT CARD TO COVER YOUR COSTS
If you subscribe to MXA you can get the mag on your iPhone, iPad, Kindle or Android by going to the Apple Store, Amazon or Google Play or in a digital version. Even better you can subscribe to Motocross Action and get the awesome print edition delivered to your house by a uniformed employee of the U.S. Government. Did we mention the $25 gift card for any part you want from Rocky Mountain ATV/MX? You can call (800) 767-0345 or Click Here (or on the box at the bottom of this page) to subscribe.
QUOTE OF THE WEEK: JEFF STANTON
 "It drives me absolutely insane. 'Oh yeah! I got fourth place!' Dude, you were a minute and a half behind the leader! Are you kidding me? You're pumped on that? I work with some amateur kids, and one dad was pumped his kid got sixth place at the Amateur National Championship. I looked at the lap times every single day, and the kid was 13 seconds a lap slower than the leader. That won't get the sixth place kid anywhere."
Click here to read the riveting interview with six-time AMA Champion Jeff Stanton if you haven't done so already.
MXA'S REVIEW OF THE 2020 YAMAHA YZ250X OFF-ROAD BIKE
MXA YOUTUBE CHANNEL | HIT THAT SUBSCRIBE BUTTON

The MXA wrecking crew is everything moto related. Check out our MXA YouTube channel for bike reviews, Supercross coverage, rider interviews and much more. And don't forgot to hit that subscribe button.
CLASSIC MXA PHOTO
Ezra Lusk during the 1999 Supercross season. He placed second in the championship that year behind Jeremy McGrath.
---
Moto Trivia answer: Nick Wey in 1999 at the Millville National.