MOTOCROSS ACTION MID-WEEK REPORT
#WHIPITWEDNESDAY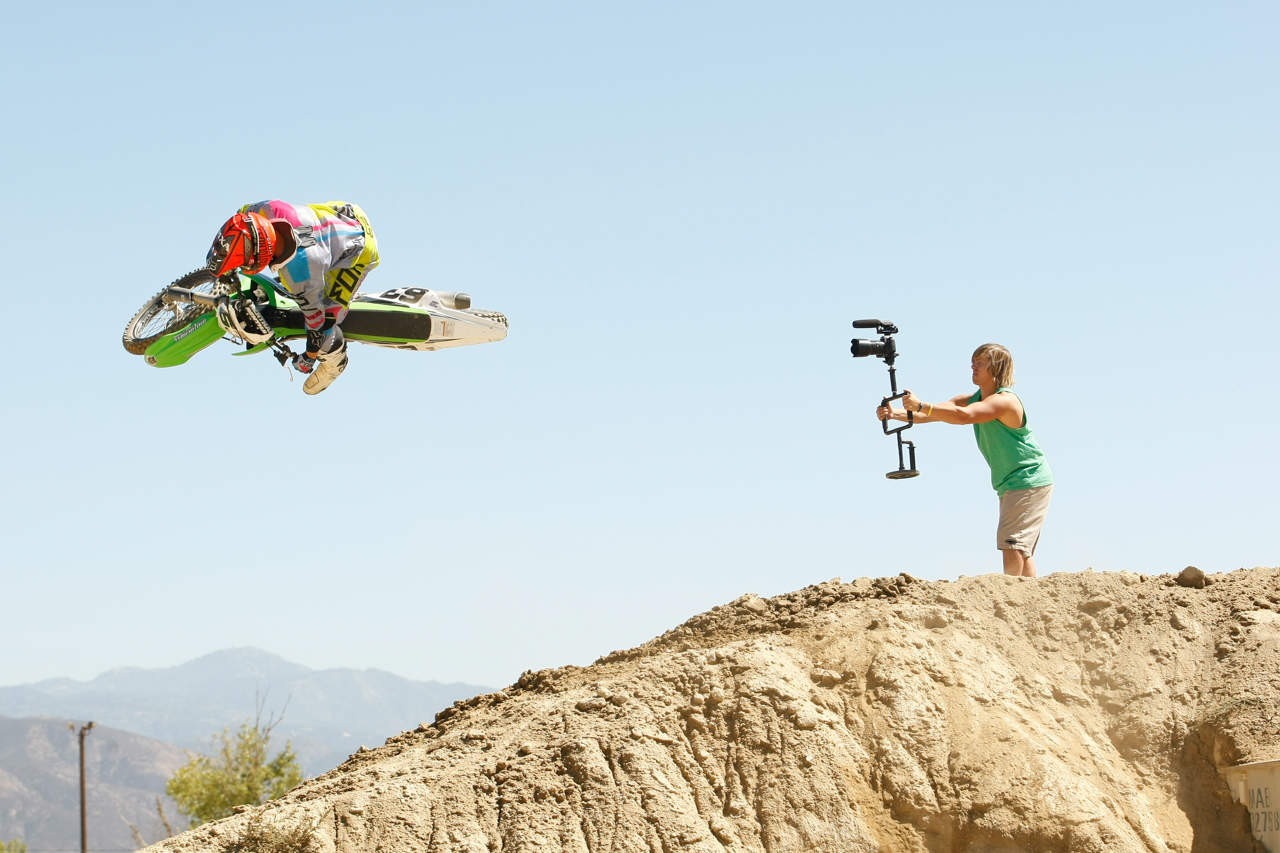 Rider: Daryl Ecklund
Location: Glen Helen
Photographer: John Basher
Lens: 200mm f/2.8
Focal length: 100mm
Exposure: 1/1000 sec.
F-stop: 6.3
ISO: 400
TWO-STROKE SPOTLIGHT: TROY DOWNS 2016 KTM 150SX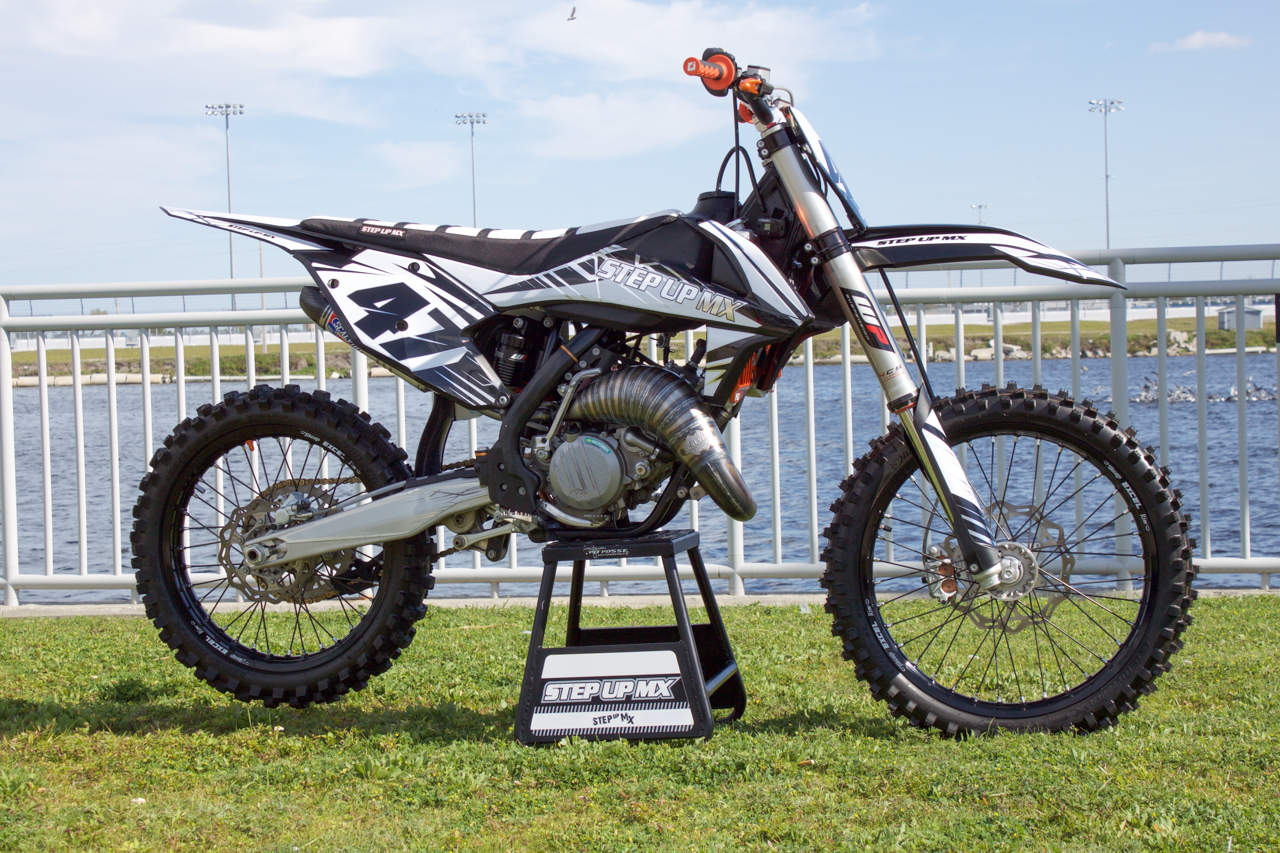 This is a 2016 KTM 150SX with a custom Chrome/Blk/White Step Up MX graphics and seat cover.
The bike also has a Scalvini pipe and silencer. Suspension modification by WMI, Flo aluminum rad covers, Rekluse clutch and many other extras.
Editor's Note–Please keep those submissions coming. If you would like your bike to be featured in the "Two-Stroke Spotlight," please email me at [email protected]. All I ask is that you give a breakdown of your bike and a detailed description of the build. Please also send a few photos of your steed. By submitting your bike for the "Two-Stroke Spotlight," you agree to release all ownership rights to the images and copy to MXA. 
MXA MINI INTERVIEW: ZACH OSBORNE | by Jim Kimball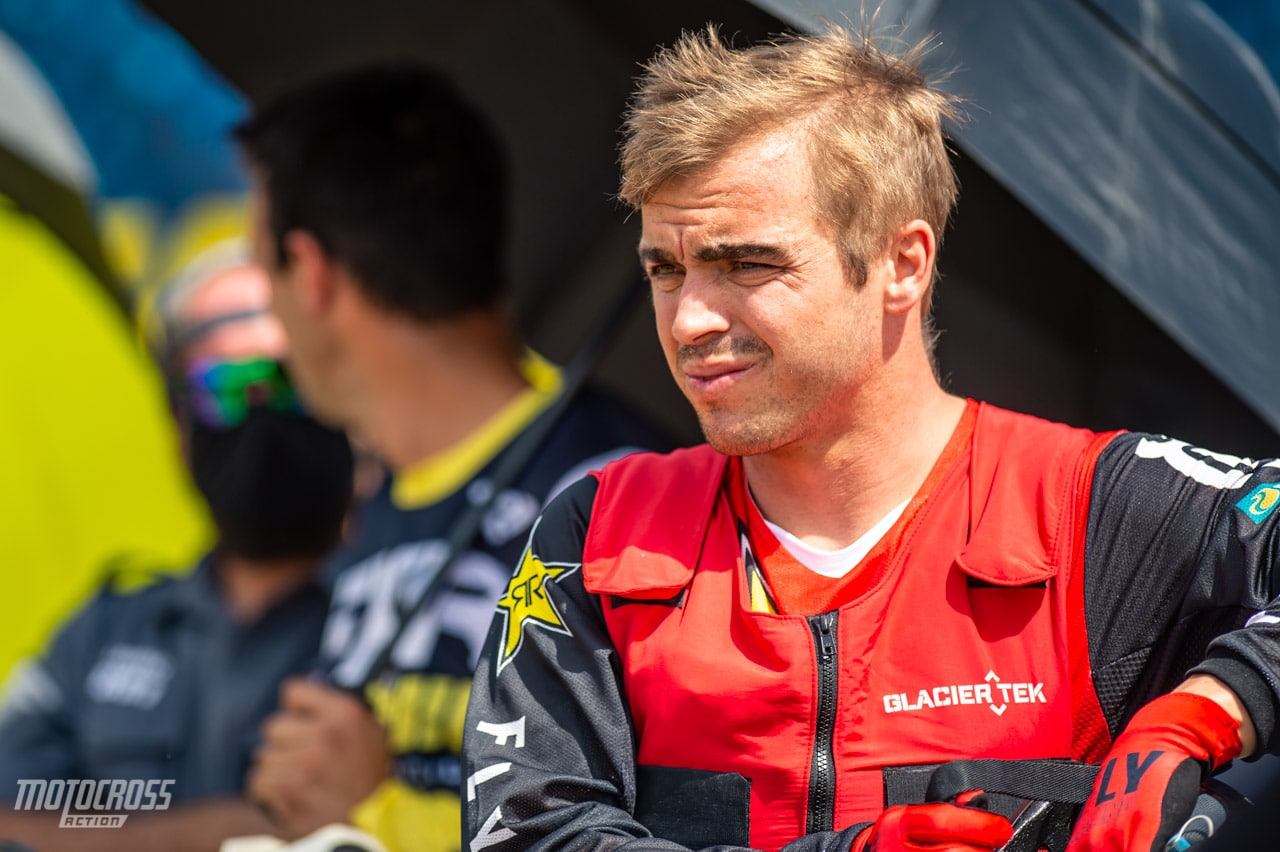 ZACH, IT SEEMED LIKE THUNDER VALLEY WAS TOUGH FOR YOU, HOW WOULD YOU EXPLAIN IT? It was not a tough day; it was actually a really good day. Four/two moto finishes for third overall on a track that I was really uncomfortable with. It was a little bit of racing for points today, and I managed to get on the podium so that was a solid day.
GREAT POINT, TO END ON THE PODIUM IS ALWAYS GOOD.Yes, I now have 24 points going into the last round and I feel good where I am at. It was really important to rebound in that second moto and make it happen, so it was good, and I am happy with that. Justin Barcia and I came together in the first moto and hit my leg. It took a while to shake that off, but it felt better in the second moto.
THE TRACK LOOKED QUITE DIFFERENT FROM LAST WEEKEND'S RACE IN FLORIDA. It was super hard packed today. There were not a lot of bumps but the bumps that were there were super high speed and would catch you very easily. For me it was just a matter of managing my lines and trying to pay attention to every single little thing.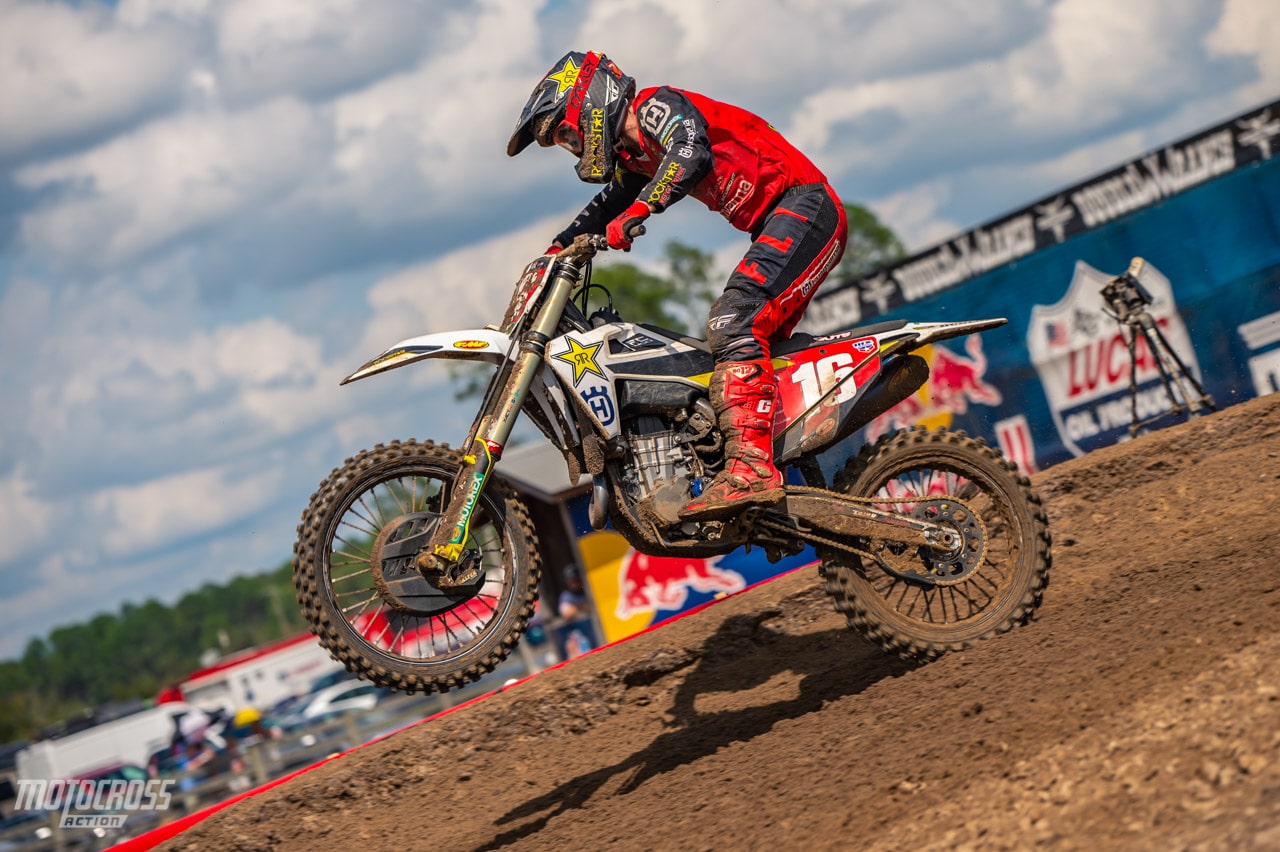 THE TRACKS LOOK LIKE THEY HAVE BEEN PREPPED DIFFERENTLY THIS YEAR. IS THAT TRUE? I think so as well. I tend to like rutted stuff better, so for me it has not been all that great, but it is what it is. It is the same for everyone, and we have to ride. So, we just have to get on with it. I seem to do better in the more difficult conditions like at WW Ranch in Florida.
IT SEEMS LIKE THERE HAS BEEN SO MANY INJURIES, LAST WEEKEND AND THIS WEEKEND. ANY THOUGHTS ON THAT? It is a dangerous sport, but I think when the tracks are faster like they have been, the speed we are going comes into play. But I don't really know, it is always dangerous.
SO, WE HAVE ONE MORE RACE COMING UP. HAVE YOU RIDDEN PALA MUCH? I have not ridden Pala since we were there last year, so I am sure it will just be a man-made California dirt track. So, we will go there with the attitude that we are going to go there and meet the goal of winning this 450 National Championship, and that is all we have to do.
MXA EXCLUSIVE | CARSON BROWN'S 190cc SUPER TRICK PIT HUSKY PIT BIKE
ALPINESTARS PRESENTS: LIMITED EDITION 'SQUAD 20' TECH 10 BOOTS, S-M8 HELMET, AND SUPERTECH JERSEY & PANTS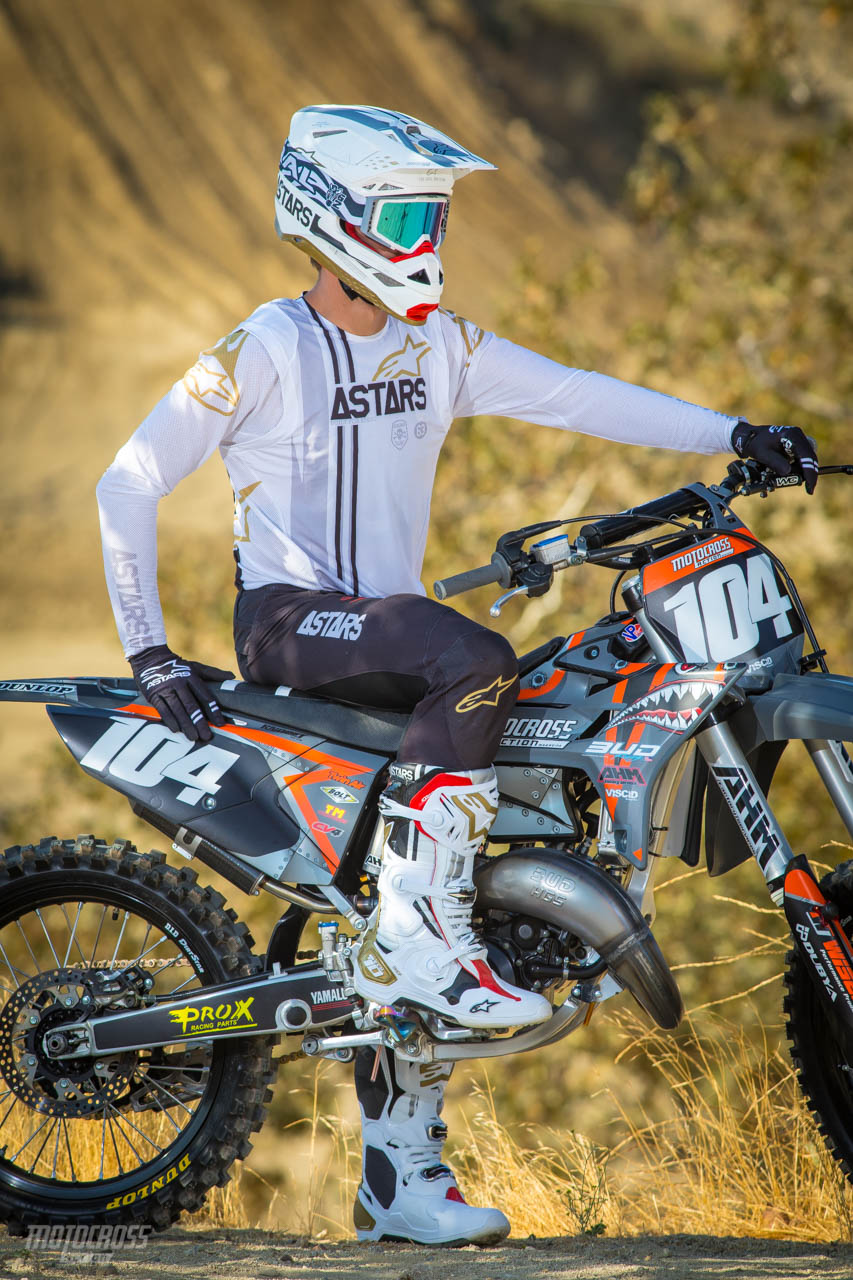 Press Release: The 2020 Lucas Oil AMA Pro Motocross Championship heads to Colorado for the Thunder Valley National, with the world's best riders aiming to bring on the noise as they push for racing success.
There is nowhere quite like Thunder Valley on the MX calendar; the fans are so close to the action that they can feel the heat from the exhaust as the riders fly past. Loud, exhilarating and dramatic, Thunder Valley neatly encapsulates what makes MX so special and is the fitting venue for anyone wishing to worship at the altar of speed.
In tribute to this glorious celebration of raucous racing, Alpinestars has launched the Limited Edition 'Squad 20' Tech 10 boot, S-M8 helmet, and Supertech jersey and pants, allowing Motocross fans to wear the same head-to-toe gear on their local tracks that their idols compete in. Round 8 sees riders Eli Tomac and Justin Barcia in the gear and boots, Chase Sexton, full head-to-toe, and Marvin Musquin, Dylan Ferrandis, Shane McElrath, Justin Cooper and a total of 10 riders sporting the 'Squad 20' Tech 10 boots.
The most technologically advanced and protective motocross boot in history, the CE-certified Tech 10 is unrivalled. The 'Squad 20' boots are complemented by the 'Squad 20' S-M8 helmet, Alpinestars' definitive off-road helmet. Designed to be one of the most advanced, protective and performance enhancing helmets, the S-M8 blends comfort, light weight and the highest levels of protection in a sleek, ultra-ventilated design. The 'Squad 20' boasts all of the technical innovations and design features of the S-M8; A-head fitting system, patented visor release system, MIPS, emergency release system, wide aperture; with distinct styling complete and a subtle 'Squad Jolly Roger' logo that is guaranteed to ensure riders will stand out from the crowd.
The same striking 'Squad 20' detailing has been applied to the Supertech jersey and pants. Supertech is Alpinestars innovative Motocross apparel line designed for superior dirt riding performance. With a new performance design that includes an athletic fit, the Supertech jersey is made entirely of advanced stretch mesh and an ultra-lightweight construction and is Alpinestars lightest ever MX jersey. This emphasis on performance is also applied to the design of the Supertech pants, which boast the same materials as the jersey and incorporate a double waist hook-and-loop closure system and high resistance ratchet system to ensure a precise, personalized and secure waist fit. The Supertech gearset incorporates a host of race-proven features such as the innovative ergonomic shoulder and arm construction for superior freedom of movement and performance-winning pedigree in Motocross and Supercross.
The Limited Edition 'Squad 20' delivers style, performance and protection in abundance. To access the product information and the high-resolution rights-approved imagery, please click on the links below.
MXA HAS T-SHIRTS FOR YOU TO BUY! CHECK OUT THE MXA STORE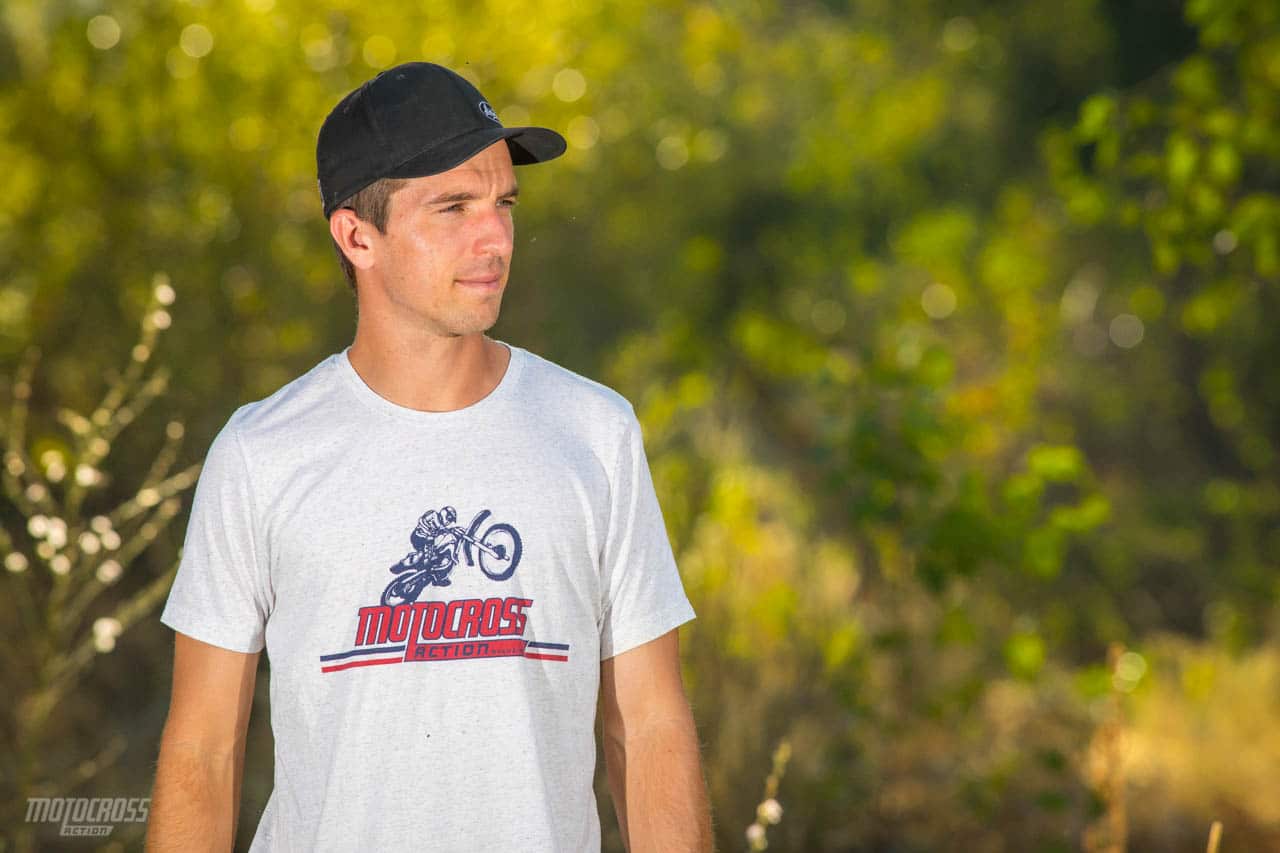 It has been a while has we released T-Shirts to the public. Well no more! We are adding more designs each week. So make sure you check them out!
A DAY WITH DENNIS STAPLETON AT THE TWO-STROKE NATIONAL THIS PAST WEEKEND
THE MXA WRECKING CREW HAS BEEN BUSY
We have been testing the wheels off the 2021 Honda CRF450. There are a lot of bugs that we are trying to work out.
These are the rear sprocket bolts out of our CRF450. We went to check the bolts and they started to break apart.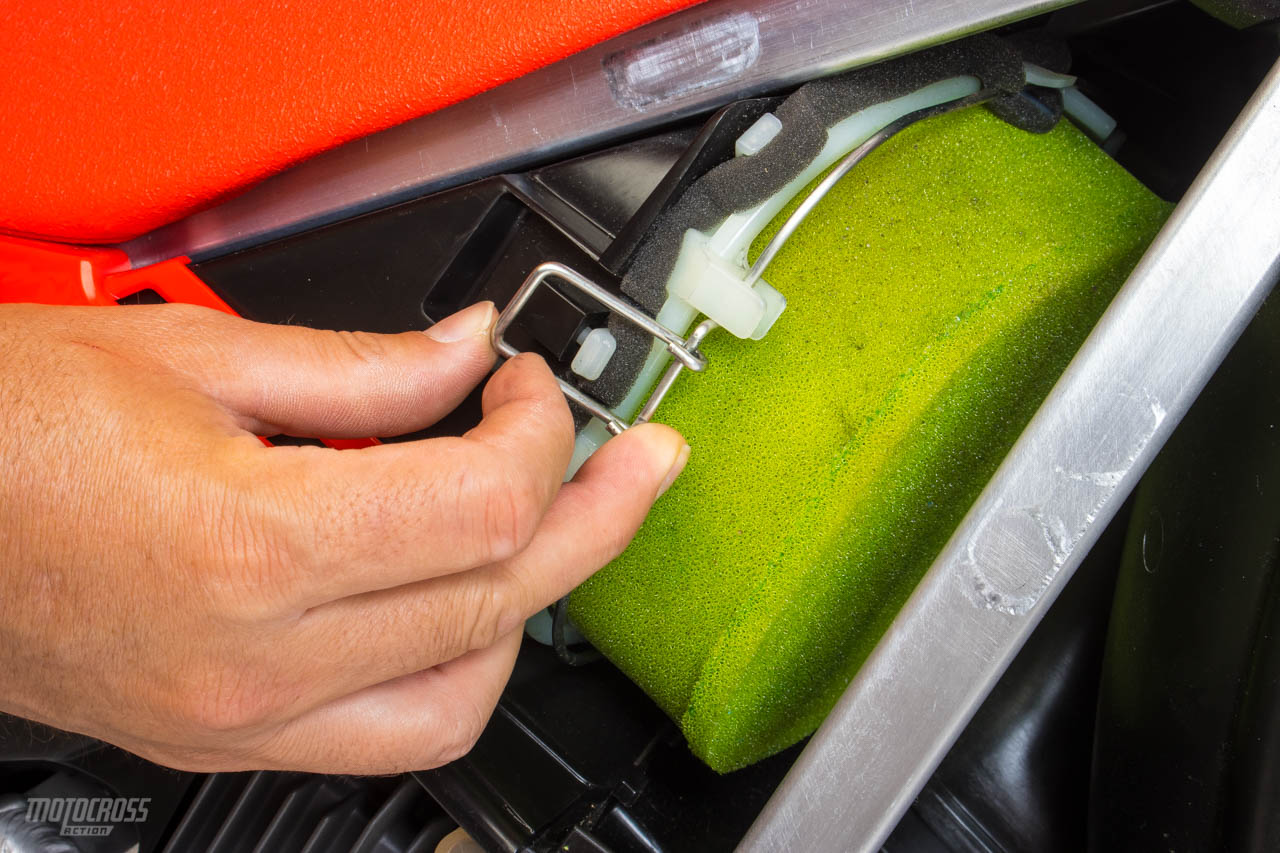 A closer look at the new CRF450 airbox. 
We like the layout of the electric suite. We are in the middle of developing better maps for the CRF450.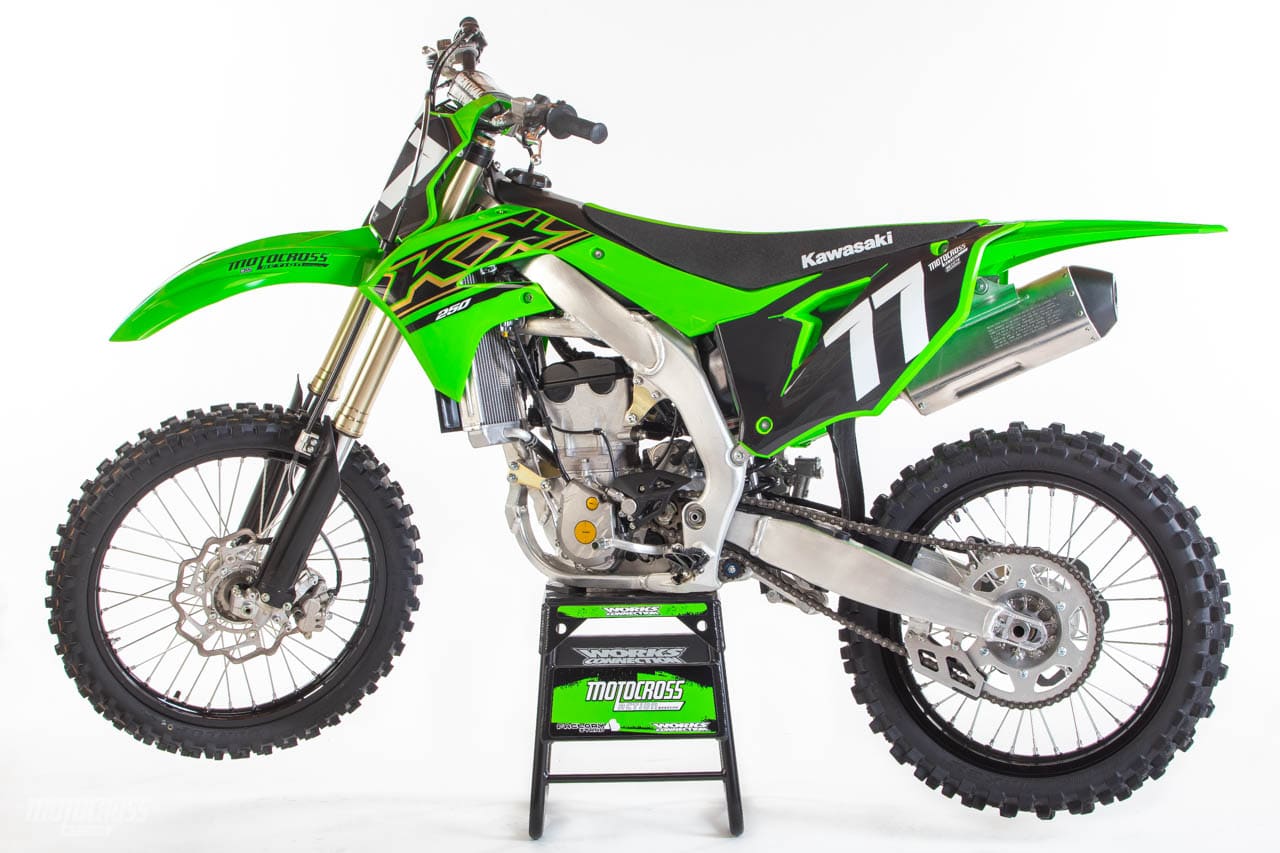 With a full week on the 2021 KX250 under our belt, we have been working through the good and bad of the bike. We feel we have the mapping, gearing and engine down, however, when we got the bike to Glen Helen we started to have some handling issues. We are working on changing the forks oil level and are trying different fork spring rates next week to find a better base setup.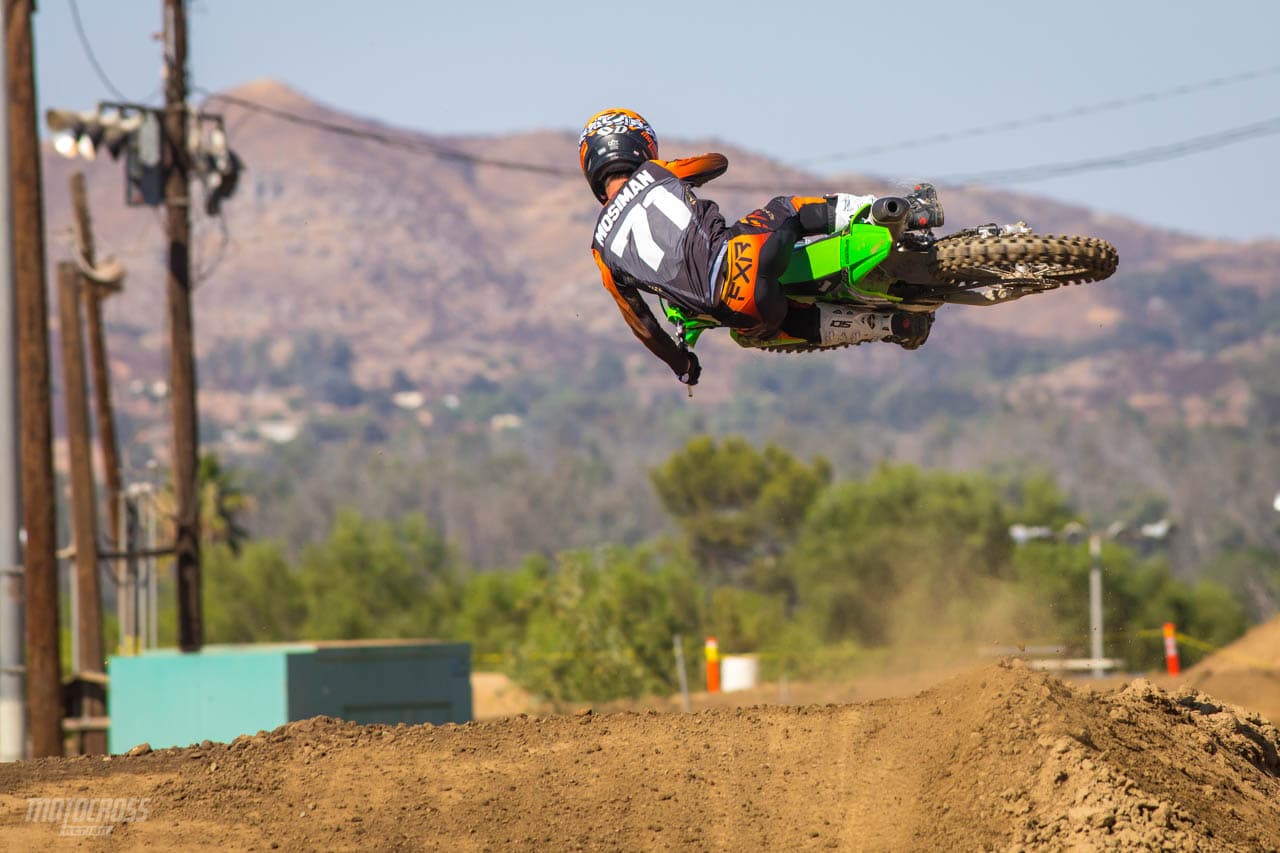 The KX250 is about 5 pounds heavier due to the addition of the electric starter setup. However, testers didn't feel the added weight. Here, Josh Mosiman lays the KX250 flat at Perris Raceway. 
We have the 2021 Husky FC250 in the mix of testing. 
This 2020 YZ250F has a big-bore 270cc kit on it with Twisted Development's magic touch on the engine. This bike was a ball of fun. Every tester had a blast on this bike.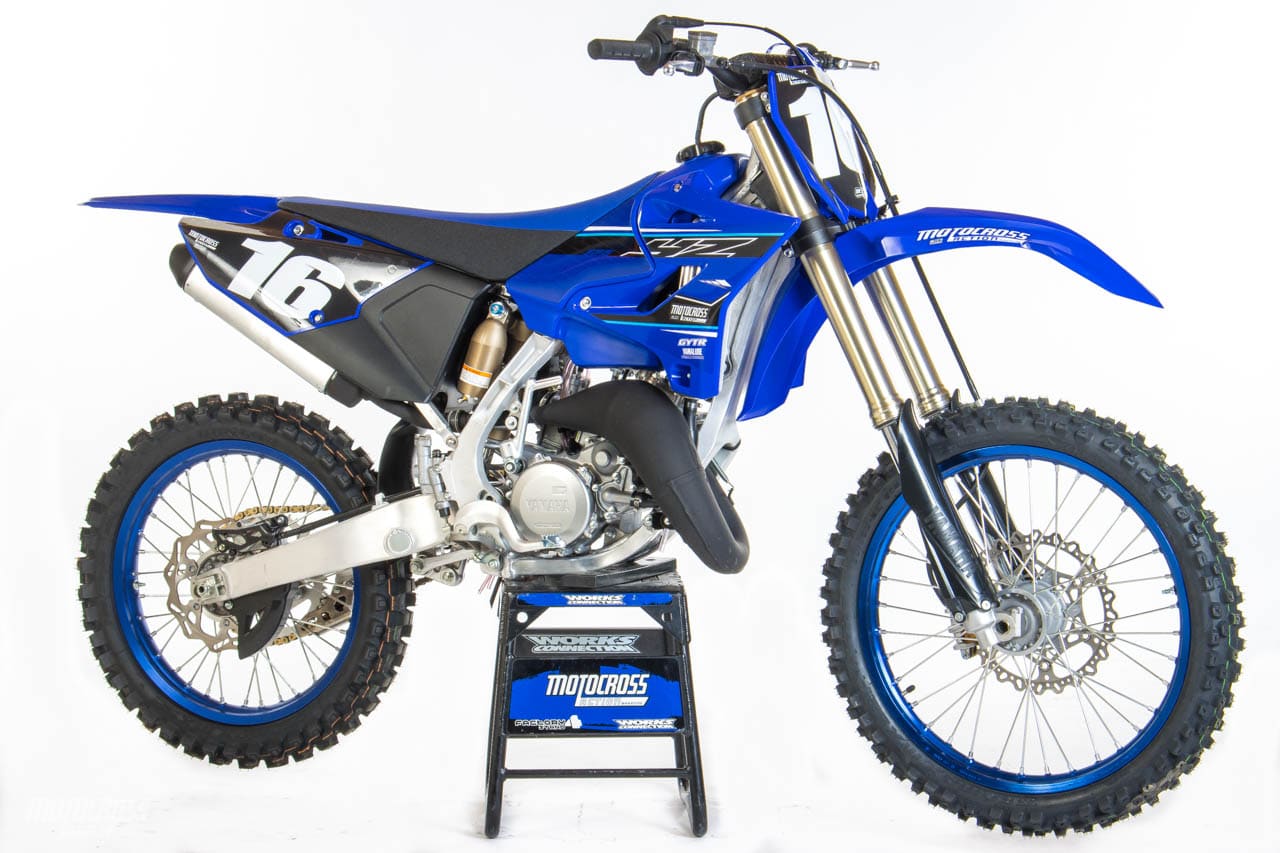 The 2021 Yamaha YZ125 may have remained generally the same for more than a decade, but we still get excited every year when we get a fresh one to moto.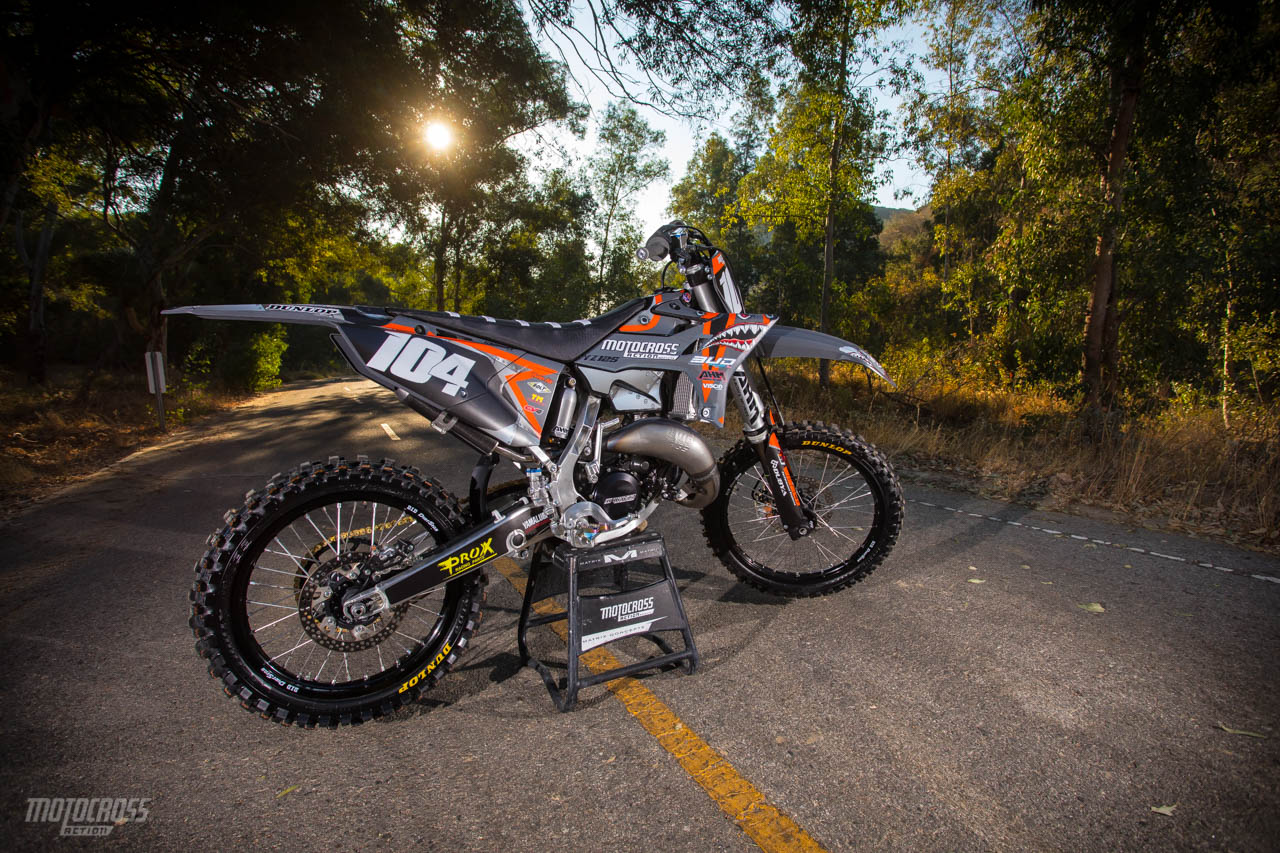 Our very own Dennis Stapleton built this 2005 YZ125 for one of his clients. How awesome is this color scheme? 
LEATT TWENTY21 HELMET & GEAR LAUNCH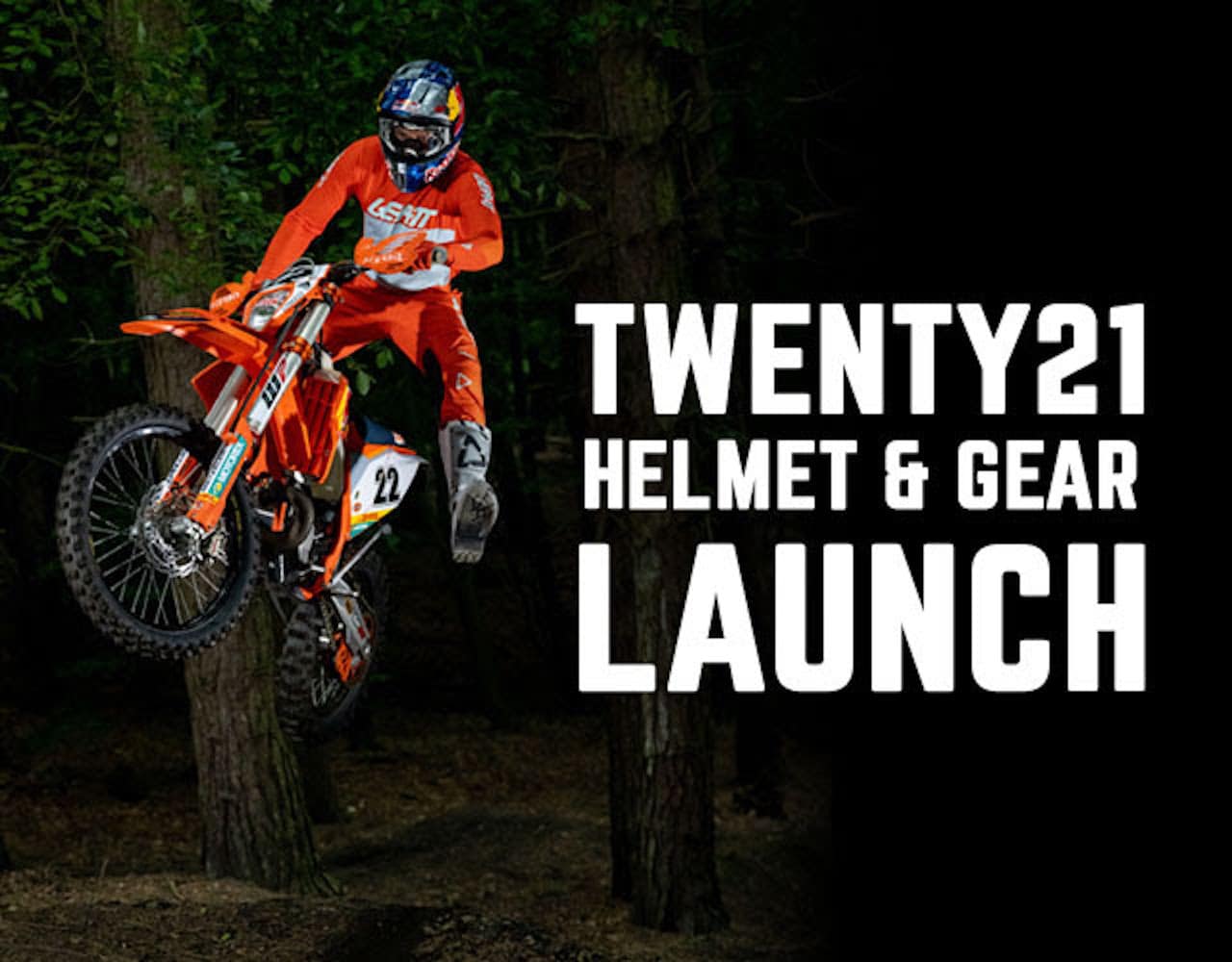 Press Release: Leading international riding gear company, Leatt is launching their all-new 2021 range of Helmets and Gear, including high-performance all-weather jackets, jerseys, pants and gloves. Leatt's dedication to rider safety and scientific approach to riding gear is distinct in their advanced new 2021 range of Moto Helmets, including the 9.5 Carbon and 8.5 Composite.
The helmets feature cutting-edge brain injury reduction technology with four densities of impact foam. Remarkably lightweight, with an advanced ventilation system, their 2021 helmets meet and exceed safety standards, as well as expectations. Available in a broad range of striking colors to suit all tastes, the 8.5 and 9.5 also come with a FREE pair of bulletproof Velocity goggles!
ULTIMATE HEAD AND BRAIN PROTECTION
Slipping the 9.5 Carbon Helmet onto your head, you'll instantly notice its high quality. To say it's possibly the most comfortable helmet is no exaggeration. Providing massive airflow at any speed, it feels exceptionally light yet remains highly protective.
Naturally, all Leatt helmets are built to be compatible with the Leatt neck brace, allowing for maximum head and neck mobility. Leatt's 9.5 Carbon is undoubtedly one of the lightest DOT/ECE approved helmets you can buy. If you are looking for a stylish helmet that features the latest technology in safety and comfort, Leatt's 2021 range of Moto helmets is for you.
JERSEYS
Leatt's bold, stylish 2021 jerseys include the 5.5 laser-cut and welded, ultra-light race fit jersey with MoistureCool stretch mesh and the 4.5 classic fit jersey that's super vented with X-Flow mesh. Dirt, water and stain resistant, these impressive jerseys will keep you cool and comfortable on the track.
PANTS
The impressive 5.5 pants offer a pre-curved race fit, internal knee brace system to reduce wear and tear, and inner knee reinforcement with full-grain leather for superior bike grip. While the light and breathable 4.5 pants feature a pre-curved classic fit, RipStop stretch and X-Flow mesh panels for cool, ventilated comfort that keeps you at peak performance.
GLOVES
Leatt's 2021 glove technology and features will not disappoint, with high-performance materials like: SubZero – cold weather insulated material, WindBlock – windproof and water-resistant four-way stretch material, light – breathable four-way stretch material and X-Flow – Vented four-way stretch mesh.
Leatt also offers two levels of palm, with a slim, durable MicronGrip palm setting a new standard for gloves in this price range, offering you good wet and dry grip. While the durable, breathable ultra-thin NanoGrip palm offers superior wet and dry grip and handlebar feel.
Their 2021 gloves are fully touchscreen compatible and supremely comfortable thanks to FormFit finger stitching. The range includes the 3.5 and 4.5 Lite, 2.5 X-Flow, WindBlock and SubZero, and 1.5 GripR.
MXA TEST VIDEO | THE ALL-NEW 2021 KAWSAKI KX250
HRC RENEWS CONTRACTS WITH TIM GAJSER & MITCH EVANS

Press Release:  Honda Racing Corporation (HRC) announced that it has renewed its contracts with Tim Gajser (24 years old, Slovenia) and Mitchell Evans (21 years old, Australia), for multiple years. Both riders are currently competing for Team HRC in the FIM Motocross World Championship Premier MXGP Class.
After becoming the FIM Motocross World Championship MX2 world champion in 2015, Tim Gajser joined Honda's Team HRC factory team to compete in, and win the premier MXGP class. He won his second MXGP title in 2019, and is currently leading the 2020 championship, aiming for his second consecutive, and third total, title in the premier class.
Mitchell Evans entered the FIM Motocross World Championship MX2 class in 2019, to finish an impressive 11th in his debut year. In 2020 he joined Team HRC to race in the MXGP class, and is currently ranked 11th.
THEY SAID IT | 2020 THUNDER VALLEY NATIONAL
Marvin Musquin: "It's frustrating. Obviously, last weekend I did good in more of the sandy conditions but this weekend was harder dirt and the track was a bit difficult, just a very tough day overall. It's been a tough two weeks since my crash at Millville and then at practice at WW. I rode a couple laps this week but I can't train on the motorcycle during the week because of my thumb. On race day, pain isn't the issue but strength-wise it's not awesome and confidence-wise I was off. We'll do everything we can to finish on a high note at Pala next weekend."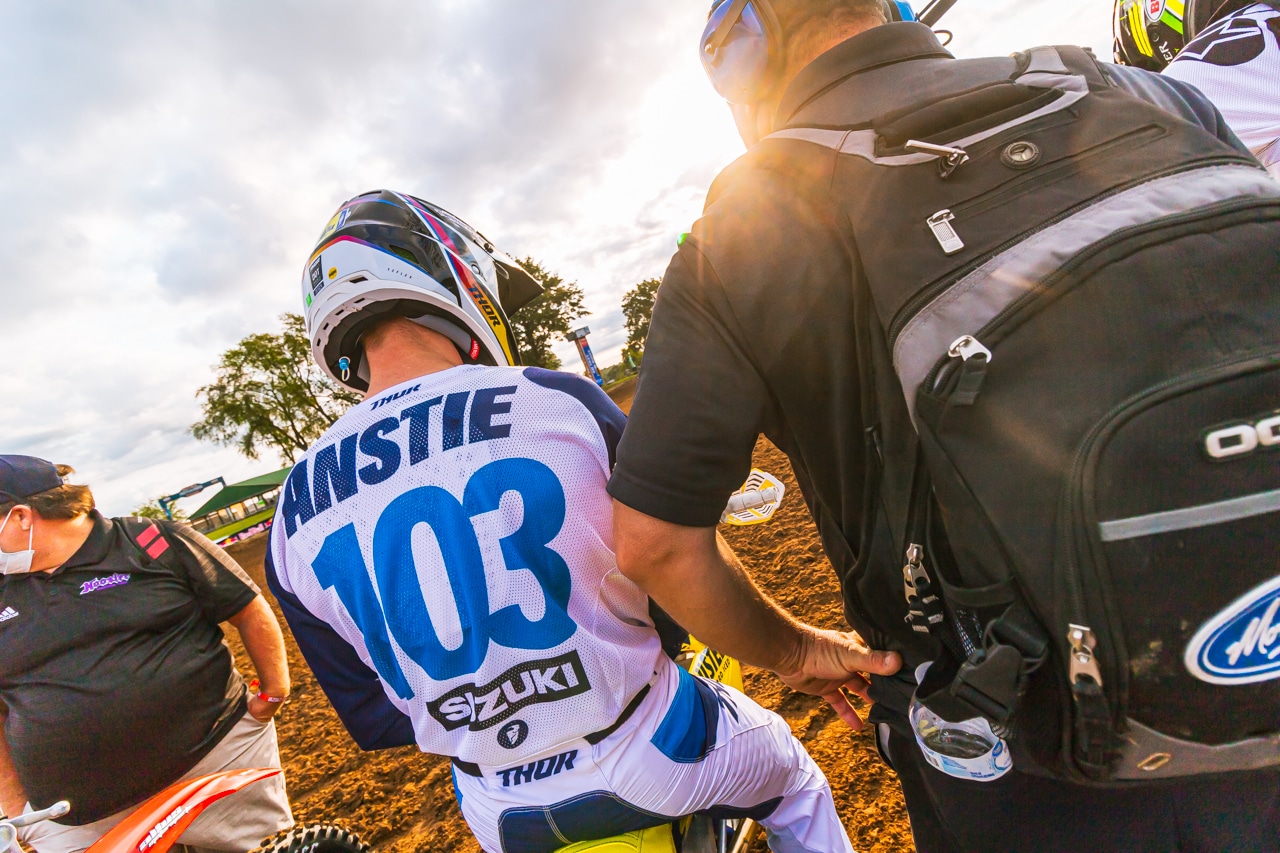 Max Anstie: "It was a solid day. We got better in each session and had a strong couple of motos. I'm pleased with how my crew managed to make the bike competitive up at altitude and especially with it being our first time there. I'm looking forward to Pala."
Alex Martin: "I had some rough luck this weekend in Colorado. I tangled with another rider off the start in the first moto and made a couple more mistakes throughout the day. I'm looking to make a strong comeback at the last race in Pala next weekend and get back into the top three in the championship."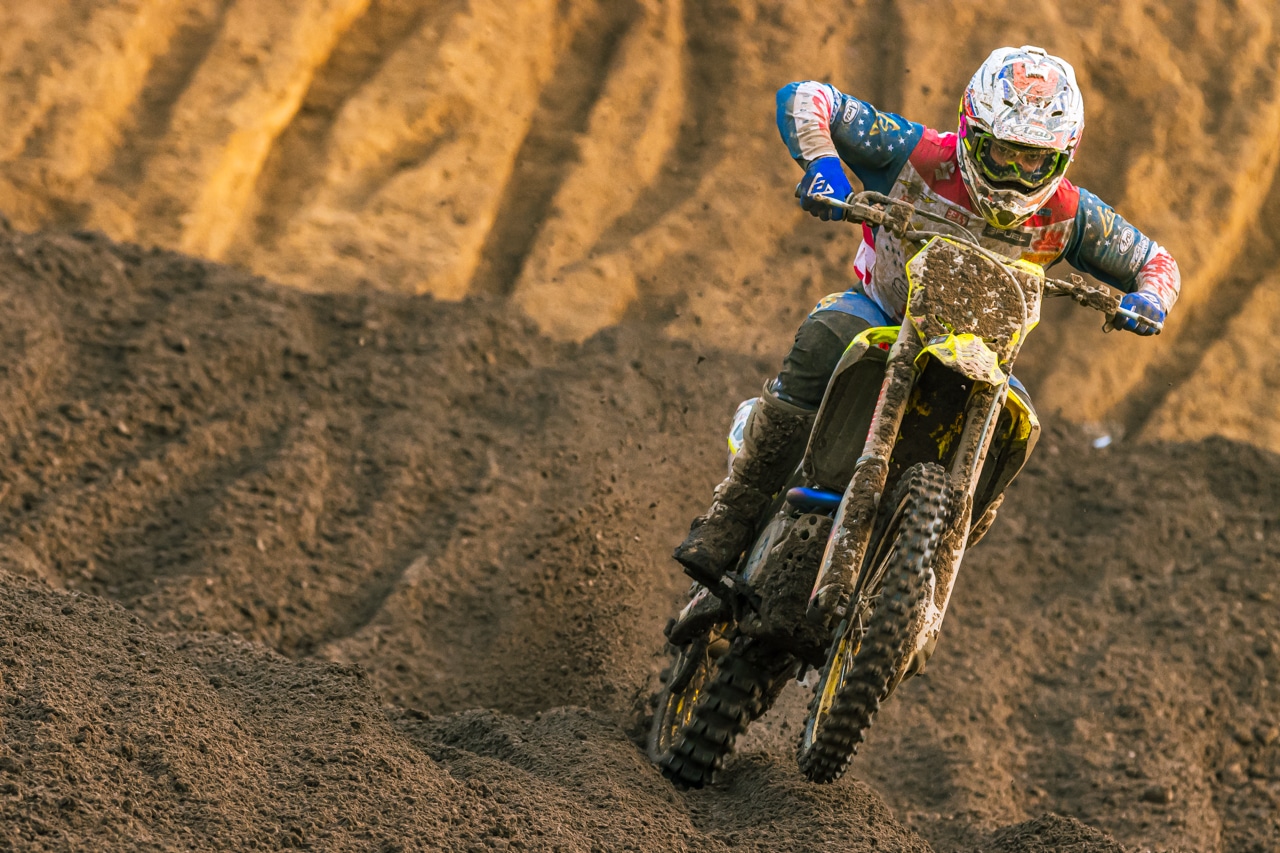 Freddie Noren: "I'm more comfortable but I'm not finishing in the results where I feel like I should and can be." Noren explained his moto two challenge, "In the second moto I had a crazy start crash. I'm glad I didn't get hurt in it. I was able to get going and back to thirteenth place, which was good. I'm looking forward to Pala next weekend to finish the season strong!"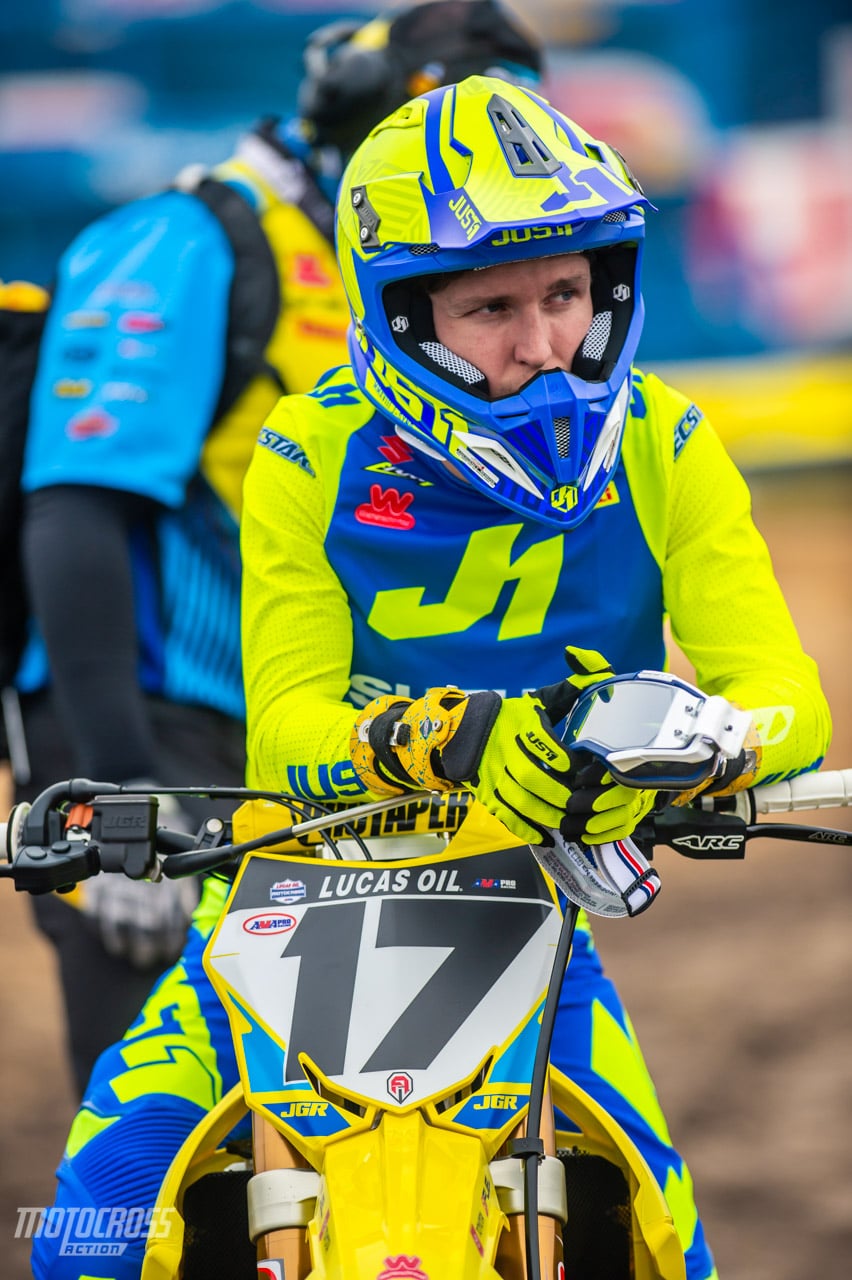 Joey Savatgy: "It was another tough weekend," Savatgy shared the news, "A practice crash put a halt to my weekend. I tried to go racing anyway but couldn't hold on with my feet so I shut it down."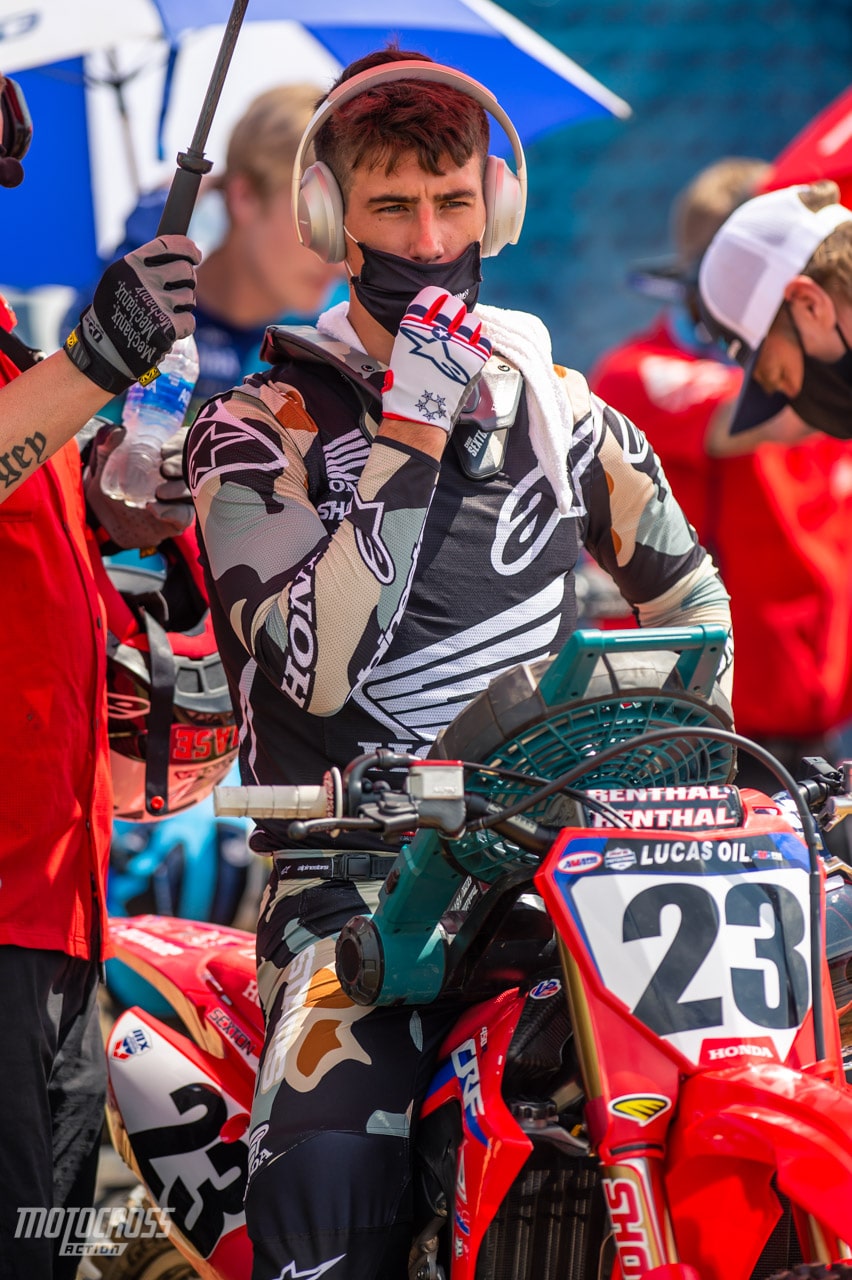 Chase Sexton: "Round eight in Denver was pretty good. In the first moto I ran behind Adam [Cianciarulo] and tried to make a push for the win and ended up second, which was my best moto finish so far. I had a really good start in the second moto and finished fifth; I didn't ride as well as I wanted but ended with fourth overall, so still top five. We're making improvements."
Christian Craig: "The day started off good in Colorado. I qualified fourth, which was one of my best of the year. I felt good on the bike and on this track, so I went into the motos pretty confident. Unfortunately, I got off to a bad start, which has kind of been my story all year; I had to make some passes and got up to seventh, tagging along with [Marvin] Musquin for the whole moto pretty much. In the second moto, I got off to a better start, top-five off the line. I battled with some guys, made a couple passes and ended up fourth. It's exactly what we've worked for. Obviously, the ultimate goal is to win, but to improve is what we look for every weekend. I ended up with 7-4 for fifth overall and am headed to the final round ready to go."
Justin Barcia: "It started out to be a great day but didn't end well. I really was happy to be up front with the group in the first moto. The track was tough, but we were able to get a good result. The second moto was even tougher and I ended up going down and wasn't able to keep going. I'll work on getting back to 100 percent this week so we can end the season strong."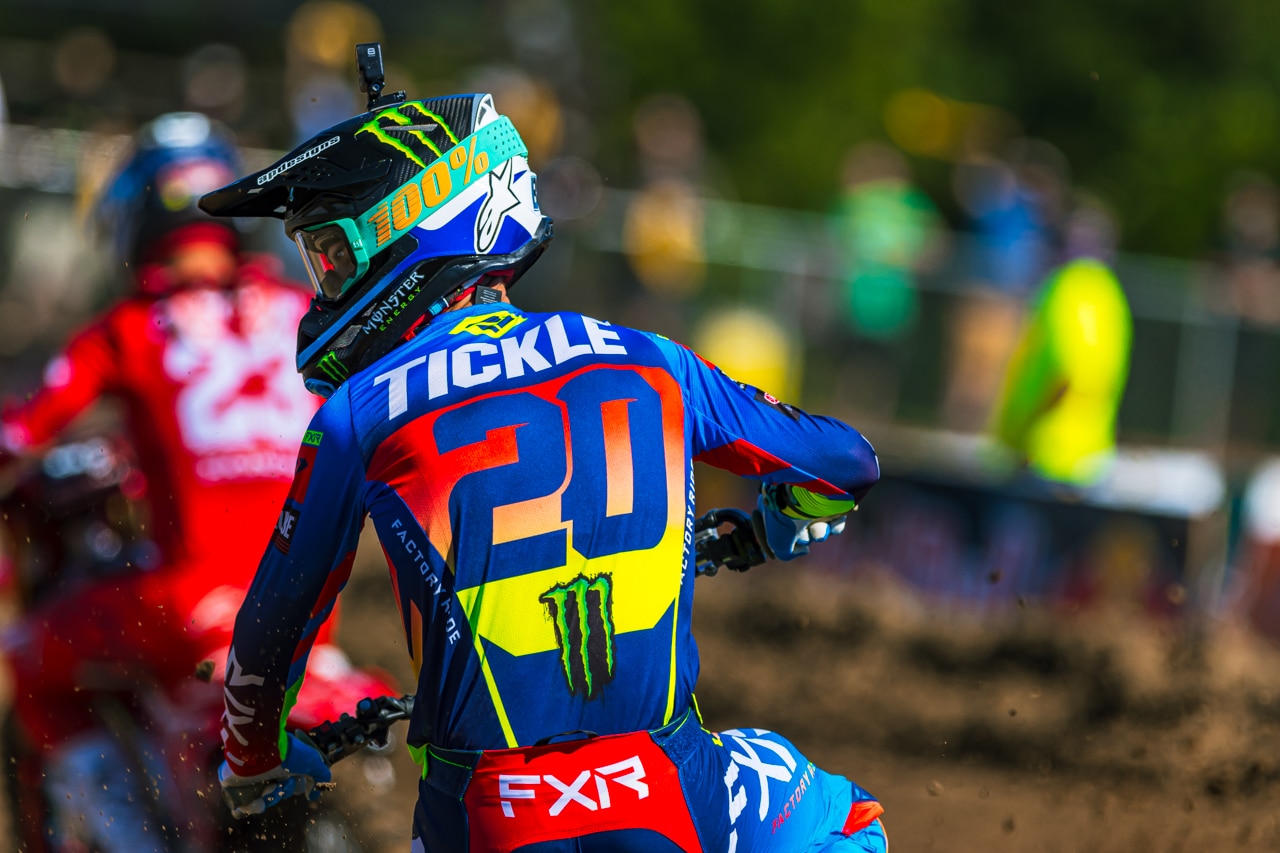 Broc Tickle: "I think overall, it was a positive day for myself. That big crash at Millville set me back, and I missed WW Ranch. My starts were a little better today. The first moto was better than what I have been on the start, but I would say my riding wasn't the best. I finally found a flow about halfway through and started clicking off some decent lap times as the track deteriorated. I ended up getting 10th, which wasn't what I'm looking for, but it was an okay finish for the circumstances. Going into the second moto, I knew the track was going to deteriorate even more, which I normally strive and thrive in. I went out there and came close to the best start I've had all year. I was able to be close to the top 10 on the first lap, but unfortunately, I had to pull into the mechanic's area and sit the second moto out. So all in all, like I said it was a positive day and good to be back at the races, but it's kind of a bummer to miss out on some more points. We'll come back at Pala and work to get back into the top 10 in the championship."  
Mitchell Harrison: "The track was definitely different than what we've been riding on the past few weeks, but we were up for the challenge," said Harrison. "I was so pumped to get the holeshot in the first moto. I just didn't find a groove right away and the track was challenging. They put down water and you had to be really cautious those first few laps. Overall it was a solid day, but I want more. I want that top-five. We'll see how it goes next week with one more chance to try."
Justin Cooper: "It was a good weekend for myself and the team. We got a win under our belt, and it feels dang good! I felt comfortable all day. I came here looking for this win, so I'm glad to put it on the top step. We're focusing on finishing this season out strong. Not much more to say except that I am just so stoked on the day!"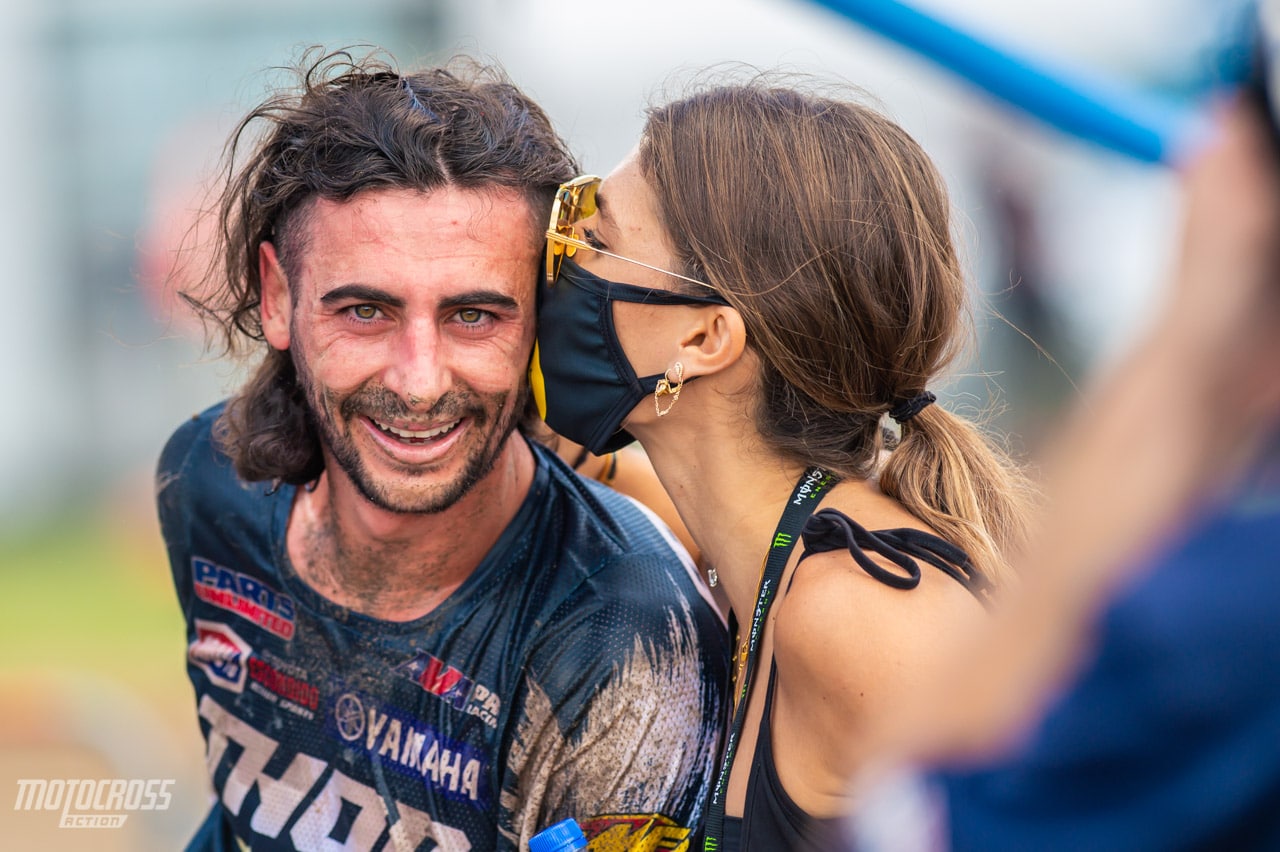 Dylan Ferrandis: "We had a perfect Moto 1 with a good start and took the win. It was a completely different scenario in Moto 2. I had a bad start and a crash and then had to come back from behind. The track was tricky today. I'm happy to leave with second overall and gain some more points before the finale next week."
Shane McElrath: "It was a pretty good day for me today overall. We were just shy of a podium, but huge improvements were made. I'm excited about the progress we are continuing to make on the bike for the rough tracks. We will be ready to give it everything at the last round!"
450 SHOOTOUT BETWEEN THE 2021 KX450 & YZ450F
MXA YOUTUBE CHANNEL | HIT THAT SUBSCRIBE BUTTON

The MXA wrecking crew is everything moto related. Check out our MXA YouTube channel for bike reviews, Supercross coverage, rider interviews and much more. And don't forget to hit that subscribe button. 
CLASSIC PHOTO | GRANT LANGSTON ABOARD HIS 2007 FACTORY YAMAHA YZ450F
Grant went on to win the 450 outdoor National title on this bike in 2007.