MOTOCROSS ACTION MID-WEEK REPORT
#WHIPITWEDNESDAY
Rider: Nick Schmidt
Location: 2018 Monster Cup Supercross
Focal length: 300mm
Exposure: 1/640sec
F-stop: f/4.5
ISO: 3200
Photographer: Daryl Ecklund
TWO-STROKE SPOTLIGHT: MATT WELLER'S 1994 SUZUKI RM125
The 1994 RM125 after its transformation. 
"I wanted to share another one of my project bikes with you (check out his last project, a 1992 Yamaha YZ250 Damon Bradshaw replica). This one is a 1994 Suzuki RM125, I went with a Retro Mod look for this one with a combination of new school and old school design. I was a big fan of Damon Huffman and Ezra Lusk growing up and have always liked the looks of the '95 RM's. I went with a combination of new school and old school.
It looks pretty close to a Damon Huffman 1994 RM125 replica bike. 
The bike was pretty beat when I picked it up and had actually considered parting it out, until being talked into proceeding with the build by a close friend. The first hurdle was sourcing a new frame since the original frame had several stress cracks that I did not feel comfortable having fixed. Once I was able to locate a frame, it was sent out for powder coating, and reassembled using all All Balls Racing components.  The engine was completely disassembled and rebuilt, the cylinder was sent out to Eric Gorr Racing to receive a 144 big bore and port work.  As pictured the bike is 99% finished until I can locate a works finish pipe." –Matt Weller.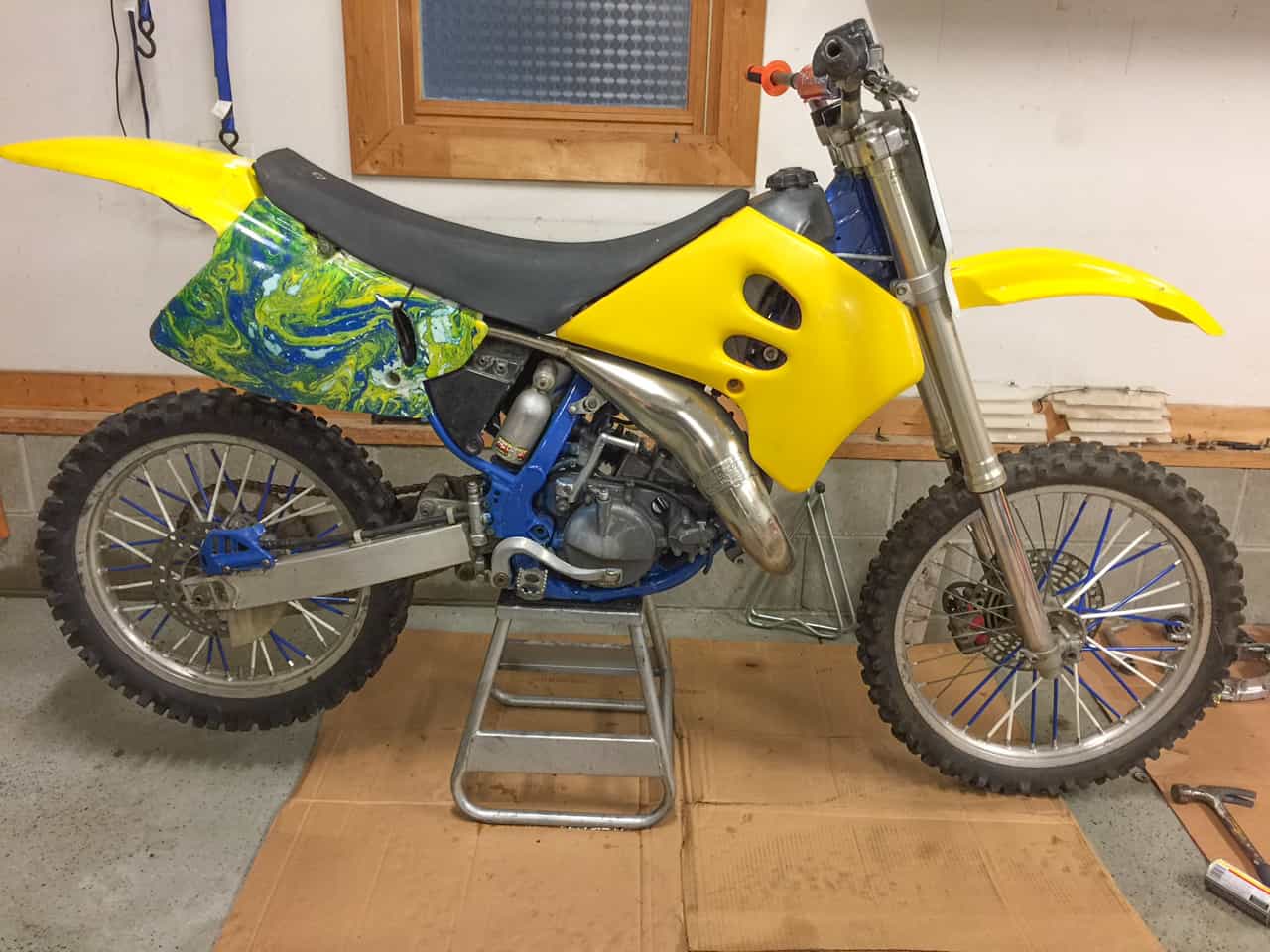 The before picture.
Contributors:
Primal X Motorsports
Rocky Mountain MC
reTusk Brake Rotors
Tusk Brake pads
Tusk clutch kit
OEM Suzuki parts
All Balls Racing
All chassis bearings
Renthal bars, grips rear sprocket
Supersprox
Editors Note: Please keep those submissions coming. If you would like your bike to be featured in the "Two-Stroke Spotlight," please email me at [email protected]. All I ask is that you give a breakdown of your bike and a detailed description of the build. Please also send a few photos of your steed. By submitting your bike for the "Two-Stroke Spotlight," you agree to release all ownership rights to the images and copy to MXA.
MOOSE RACING'S COLORED GAS CAPS
Press Release: Moose's new colored gas caps. Swap out the standard look of your OEM fuel cap for a shiny new look. Built from high quality 6061 T6 machine billet aluminum for additional strength and durability. The design ensures a perfect lock to the stock fuel tank. Not only is this a stronger and more secure option than the OEM cap but high-quality anodization is coated to prevent any fading. Available in black, blue, red, green, and orange. MSRP is listed at $44.95. Head on over to your local dealership or to www.mooseracing.com or www.mooseutility.com to check out the new Moose colored gas caps.
LOST BUT NOT FORGOTTEN | 2005 YAMAHA YZ125
THE RACING CAREER OF REX STATEN
MOTO TRIVIA

Who is this rider and what year was it taken? Answer at the bottom of the page.
MXA TEAM TESTED: SIDI CROSSFIRE 3 SR BOOTS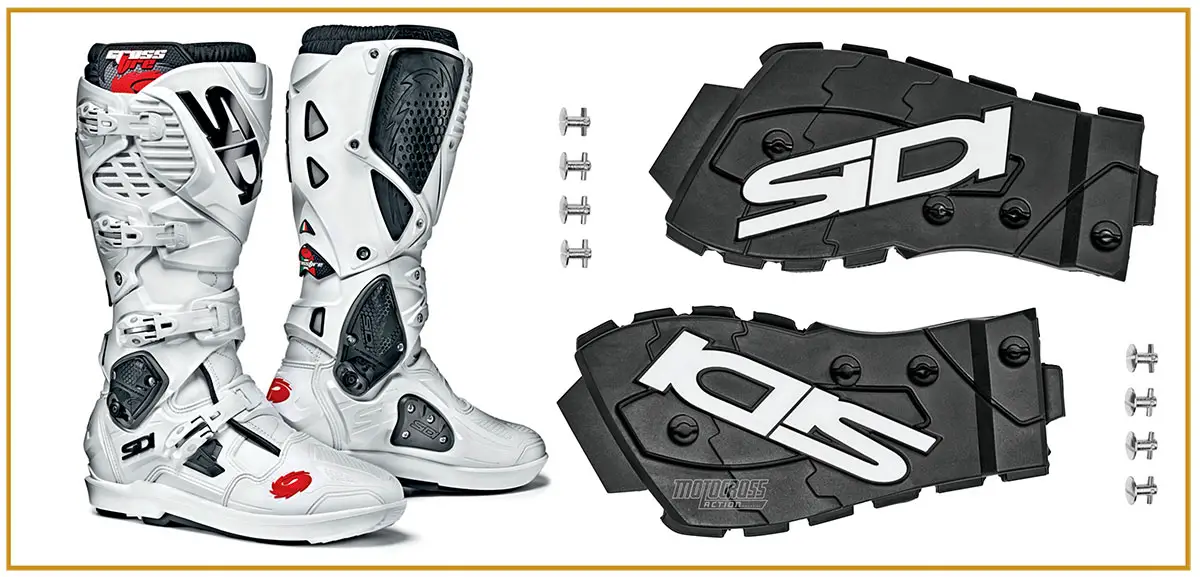 WHAT IS IT? The Crossfire 3 SR boot is Sidi's latest addition to its off-road boot lineup. The third-generation updates incorporated into the Crossfire 3 SR make it even better than before.
WHAT'S IT COST? $574.99.
CONTACT? www.motonation.com or (877) 789-4940.
WHAT STANDS OUT? Here's a list of things that stand out with the Sidi Crossfire 3 SR.
(1) Build. The Crossfire 3 SR boot has a slim design that gave our test riders the well-connected, boot-to-bike feel they desire. There is an all-new ankle pivot system that incorporates a hard-limit stop to prevent ankle hyperextension. The Sidi Crossfire is famous for its excellent replaceable sole, but on the 3 SR, the sole has been updated with a thicker, more cupped design. The new shape allows your foot to rest deeper into the sole system for less slippage. The part of the dovetail, anti-skid, rubber sole that covers the arch area is replaceable with simple hand tools.
(2) Buckles. Sidi's buckles are unique in that each one is mounted with a single screw that acts as its fixed point. This single pivot allows each buckle to move independently of the other buckles. This makes for increased comfort, because the buckles can find their perfect centers. Because of this floating design, MXA test riders adjusted the straps tighter on the 3 SR than they would on other boot brands. The straps are equipped with a replaceable, micro-adjustable, cam-lock buckle system with memory-retention nylon straps.
(3) Fit. After wearing the Crossfire 3 SRs, test riders raved about the ultra-slim fit of the boots. The Sidi 3 SR boot has a snug fit around the ankle that is similar to that provided by Sidi's original all-leather boots. The calf plate's inner double adjustment lets the plate expand to fit riders with large calves or clunky knee braces. It should be noted that Sidi builds its footwear on Italian lasts (the shaped foot form that everything attaches to). What does that mean? If you have wide feet in an E, EE or EEE width, the Italian shape may be too slim for you.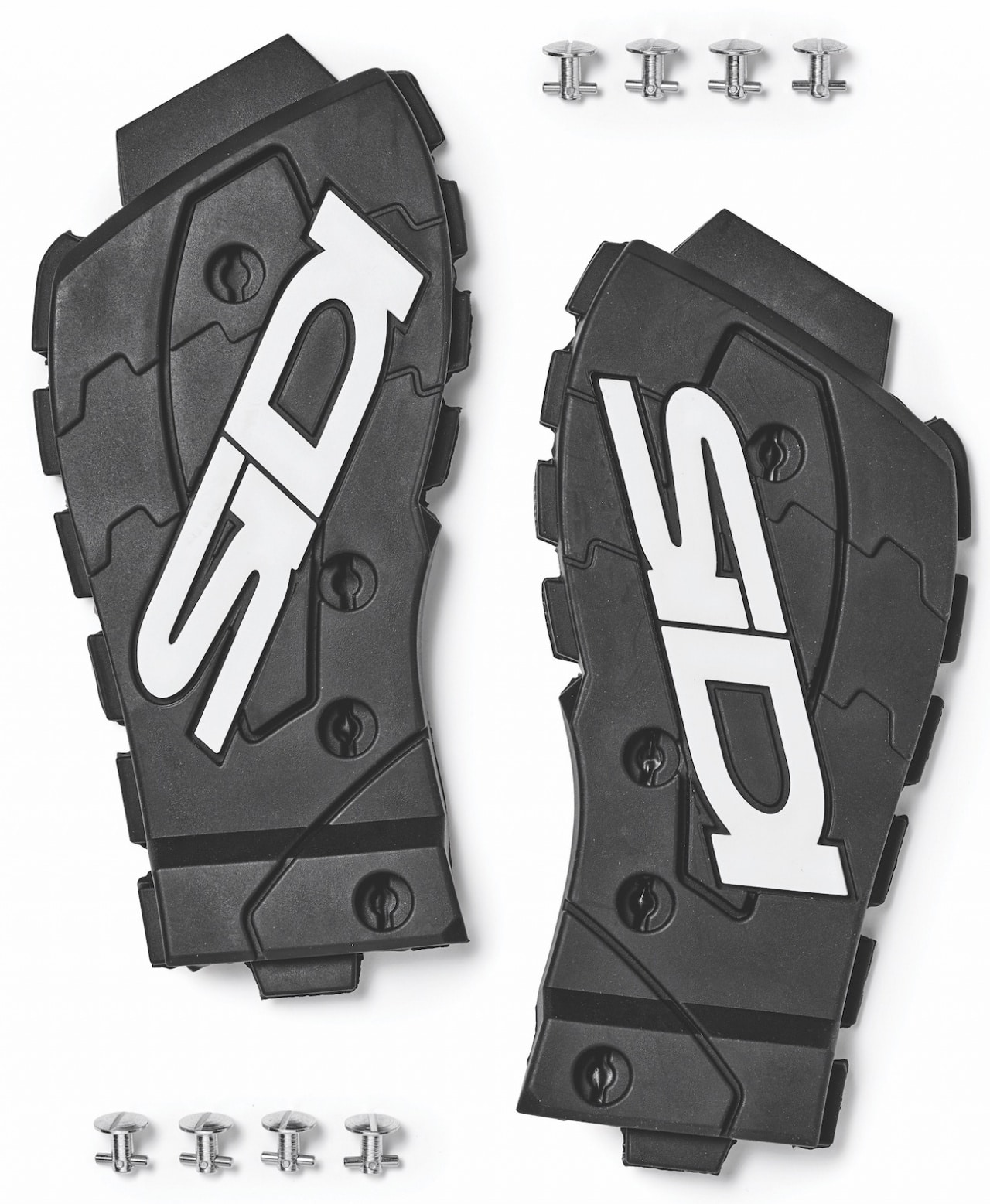 (4) Replaceable pieces. Sidi offers a plethora of replaceable parts on its boots. All the bolt-on pieces on a Sidi boot are replaceable—from the shin plate to the buckles to the soles. There are 12 different replaceable pieces that can be swapped out to rebuild or customize your Crossfire 3 SR boots. This includes multiple color combinations.
(5) Feel. The Crossfire 3 SR's chassis is on the softer side, which is popular among MXA test riders. The MXA test riders enjoy being able to brake and shift without feeling restricted in motion. Each Crossfire 3 SR boot features five air vents and a Teflon mesh to help your foot breathe.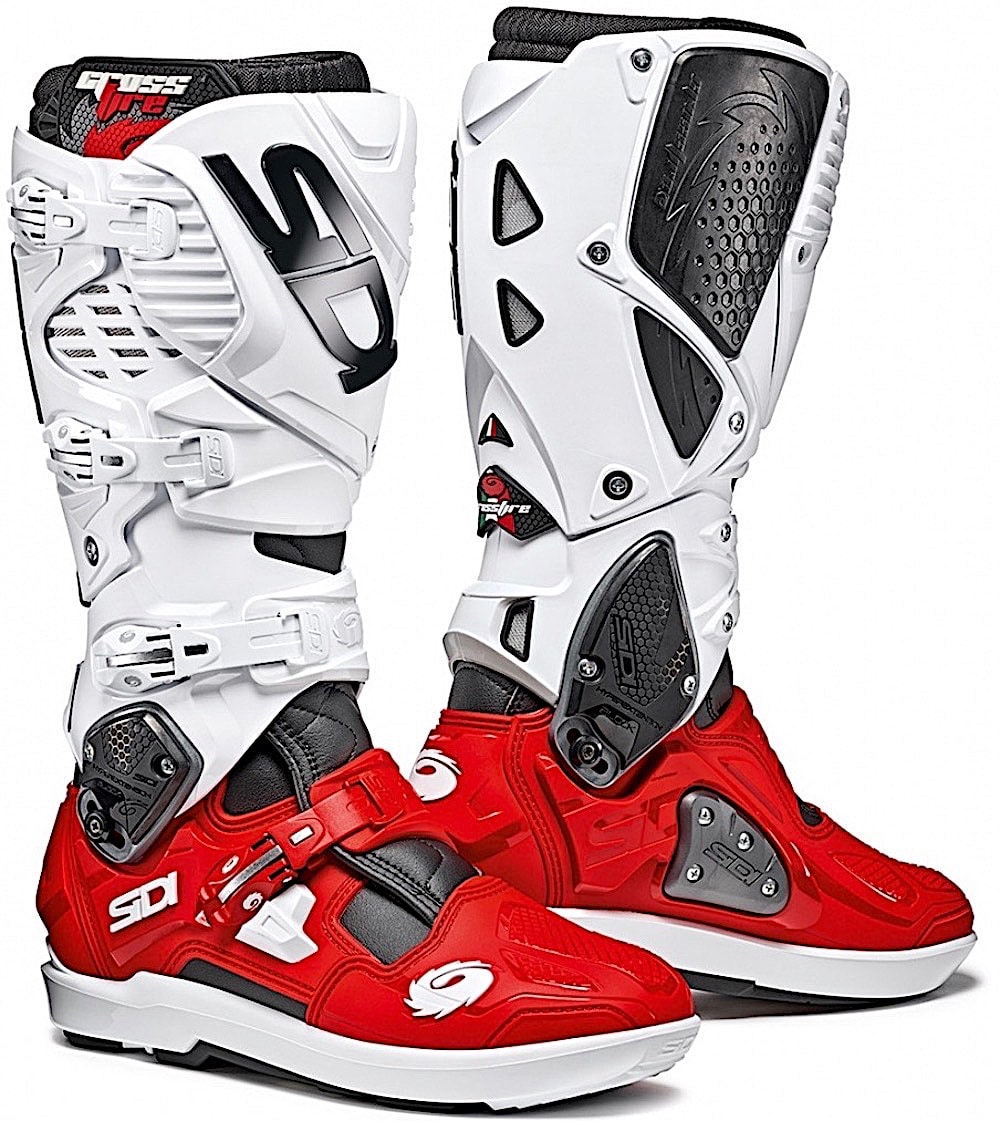 (6) Durability. Because so many parts are replaceable, it is possible to double the lifespan of the Sidi boot. The third-generation SR soles are firmer than previous Crossfire boots' soles. A laminated Technomicro material is used to make the boot water resistant. It also makes the leather easier to clean while reducing weight and increasing flexibility.
WHAT'S THE SQUAWK? Our criticisms are focused on how complicated the Crossfire 3 SR is to put on. With the single-screw buckles, test riders had to pay more attention to lining up the straps. It takes a few steps across the pits before the boots adjust and feel comfortable on your feet. We occasionally had to re-tighten the straps after walking in the boot.
BACK IN TIME | 2004| JAKE WEIMER & NATHAN RAMSEY RIDE A PRO CIRCUIT KX125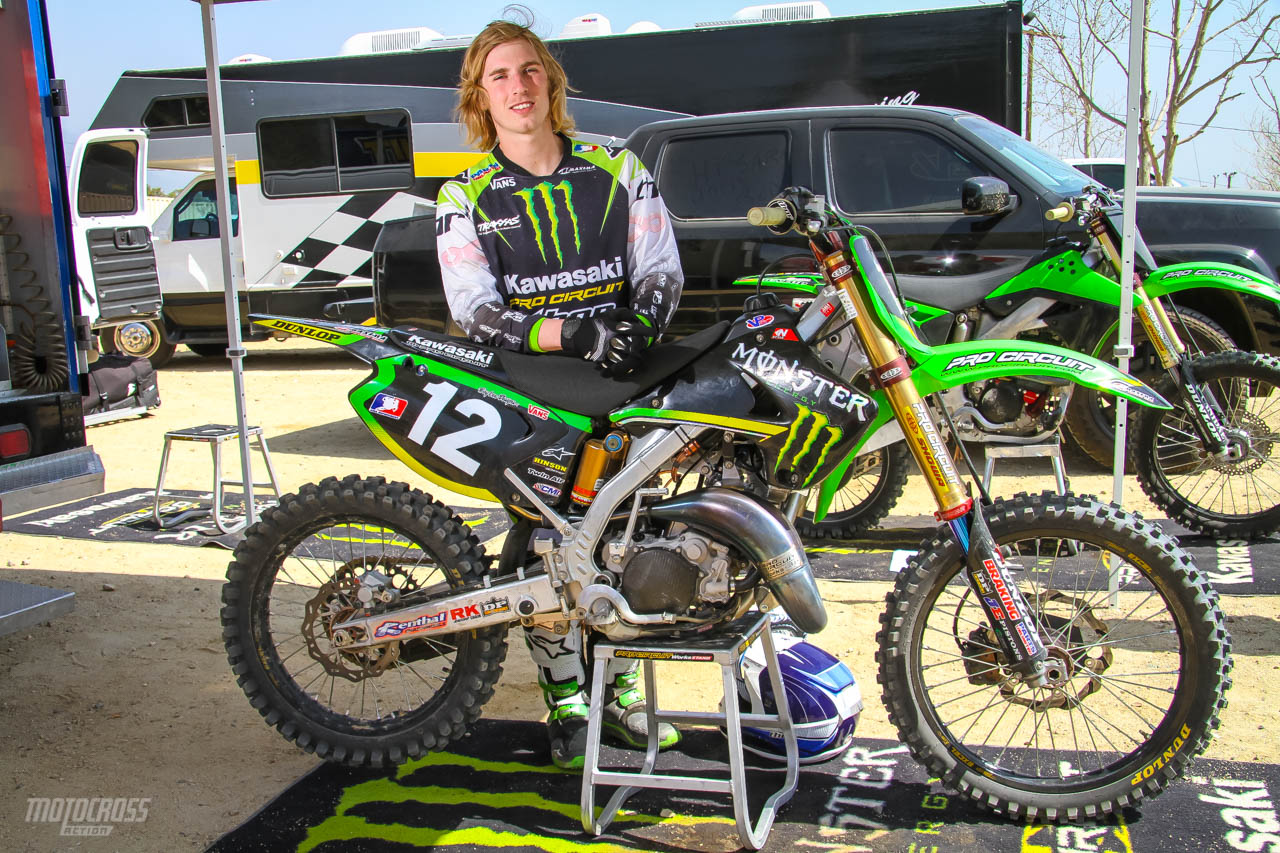 Jake Wiemer with his Pro Circuit built KX125. We were able to do a full test on it in MXA. Nathan Ramsey was our test rider. 
Jake stretching it out at Glen Helen. 
Nathan wore his old AXO Pro Circuit gear for our shoot. 
It was a cool day in MXA history. 
MXA REBUILDS A 1994 HONDA CR125
2021 ROCKY MOUNTAIN ATV/MC KTM TEAM WITHOUT BLAKE BAGGETT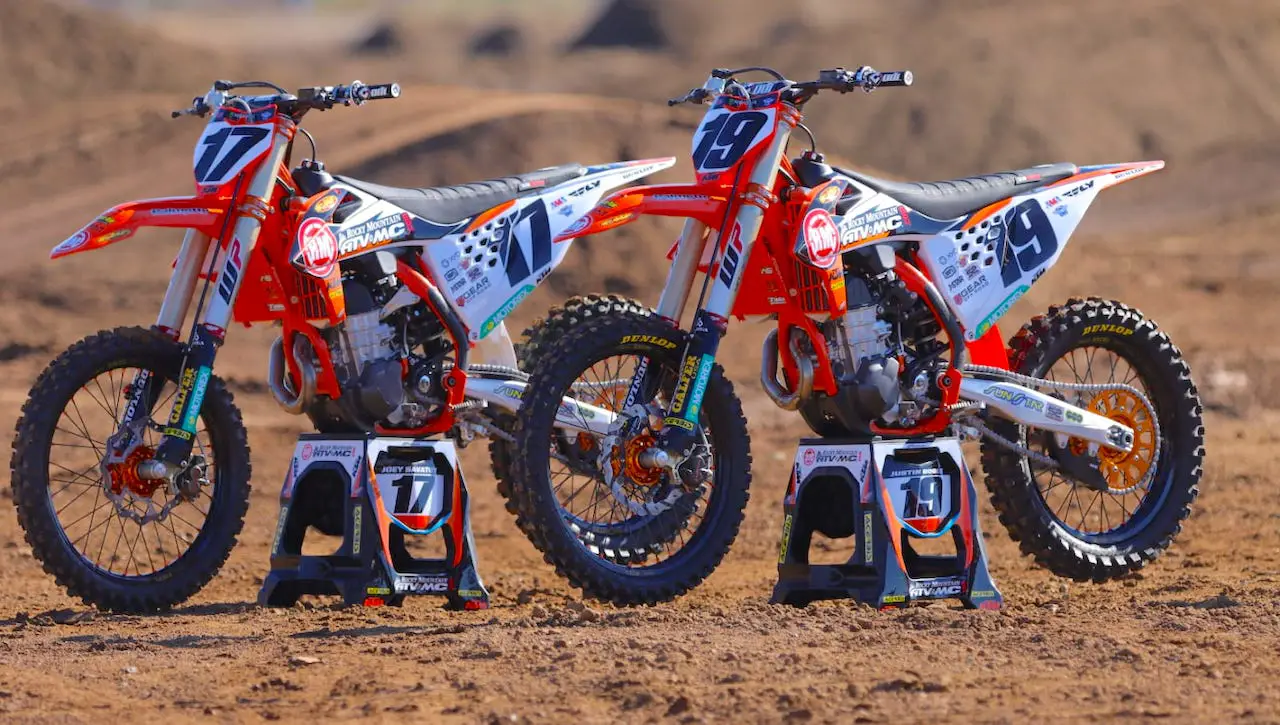 Joey Savatgy and Justin Bogle will be the two riders on the Rocky Mountain ATV/MC team for 2021. 
The Rocky Mountain ATV/MC team was released at the California KTM offices. We were shocked that a long-time member of the team, Blake Baggett, parted ways. According to team manager, Forrest Butler, they just couldn't reach an agreement for the 2021 season. Saying that no one knows where Baggett will end up or if he will be racing in 2021. He hasn't lead us to any clues as he hasn't posted anything on his social media for some time now.
Joey Savatgy on his new steed for 2021. 
What is exciting about the team for 2021 is the addition of Joey Savatgy. Joey was seen on the MotoConcepts CRF450 not too long ago, but when the team was announced, he wasn't on the roaster. We are glad that Joey found a home for the 2021 season. He has lots of potential and he hasn't had the chance to show what he can do.
The stylish Justin Bogle will be the returning rider on the team.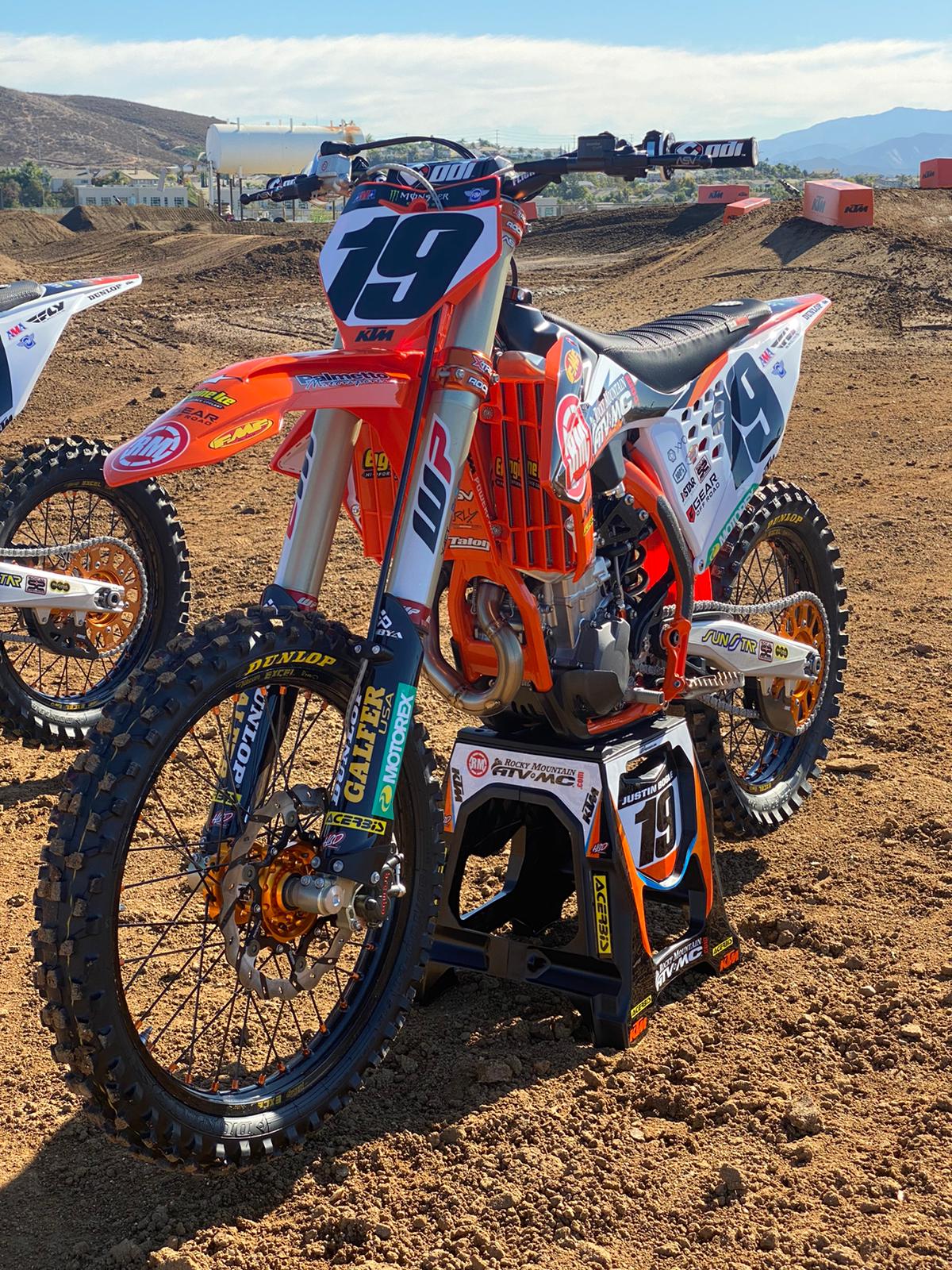 PRO-VUE PRESCRIPTION LENS SYSTEM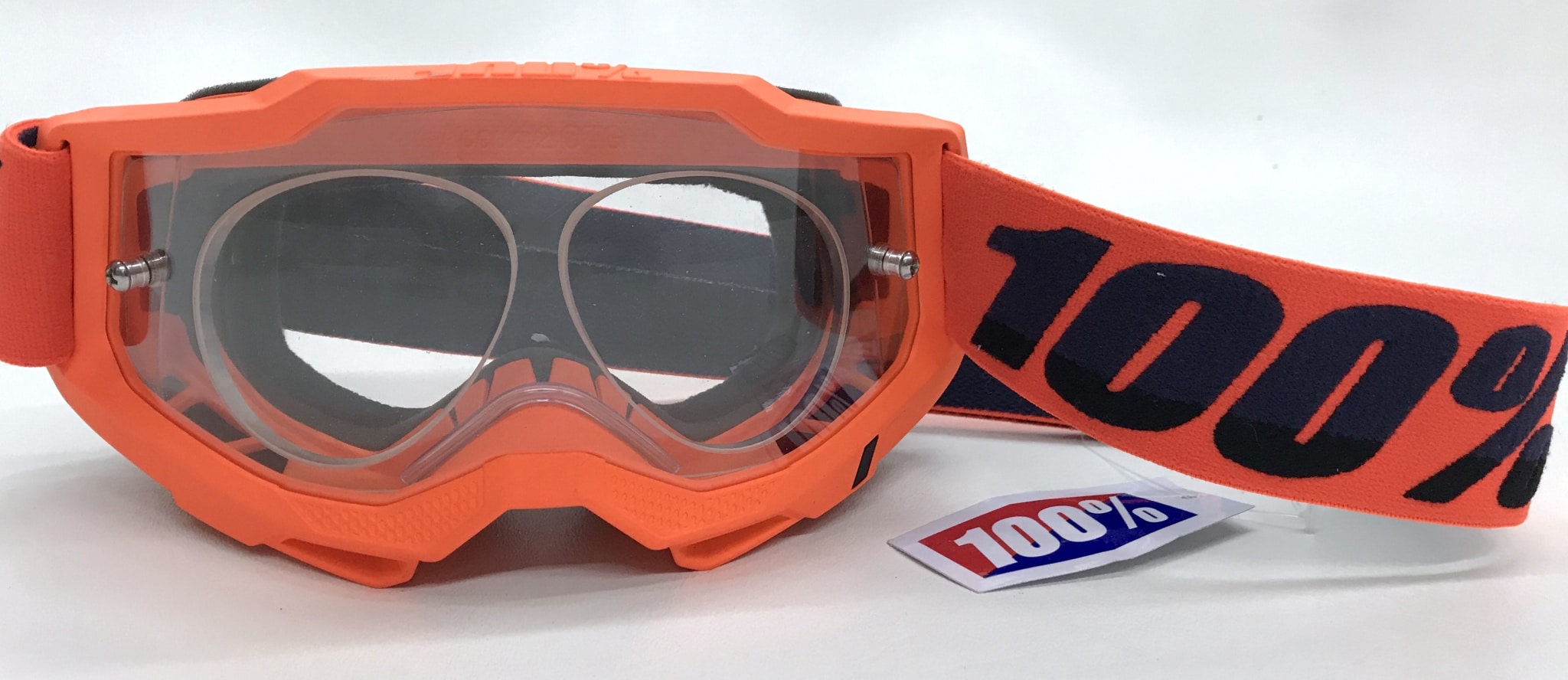 Pro-Vue has their prescription lens system available in the new 100% Accuri Gen 2 OTG goggle, and it is the best yet. Available in a half a dozen frame colors including this cool neon orange, and about a dozen different lens tints. Contact Pro-Vue at 507-534-1247 or at
pro-vue.com
MXA YOUTUBE CHANNEL | HIT THAT SUBSCRIBE BUTTON


The MXA wrecking crew is everything moto related. Check out our MXA YouTube channel for bike reviews, Supercross coverage, rider interviews and much more. And don't forget to hit that subscribe button.
WHICH SIZE TIRE IS BETTER? 110 OR 120?
Dunlop MX33.
Dear MXA,
I ride a 2015 Honda CRF450. I currently run 120/19 rear tires. I'm thinking of switching back to 110/19 tires because I think I can feel a difference between them. What size rear tire does MXA prefer?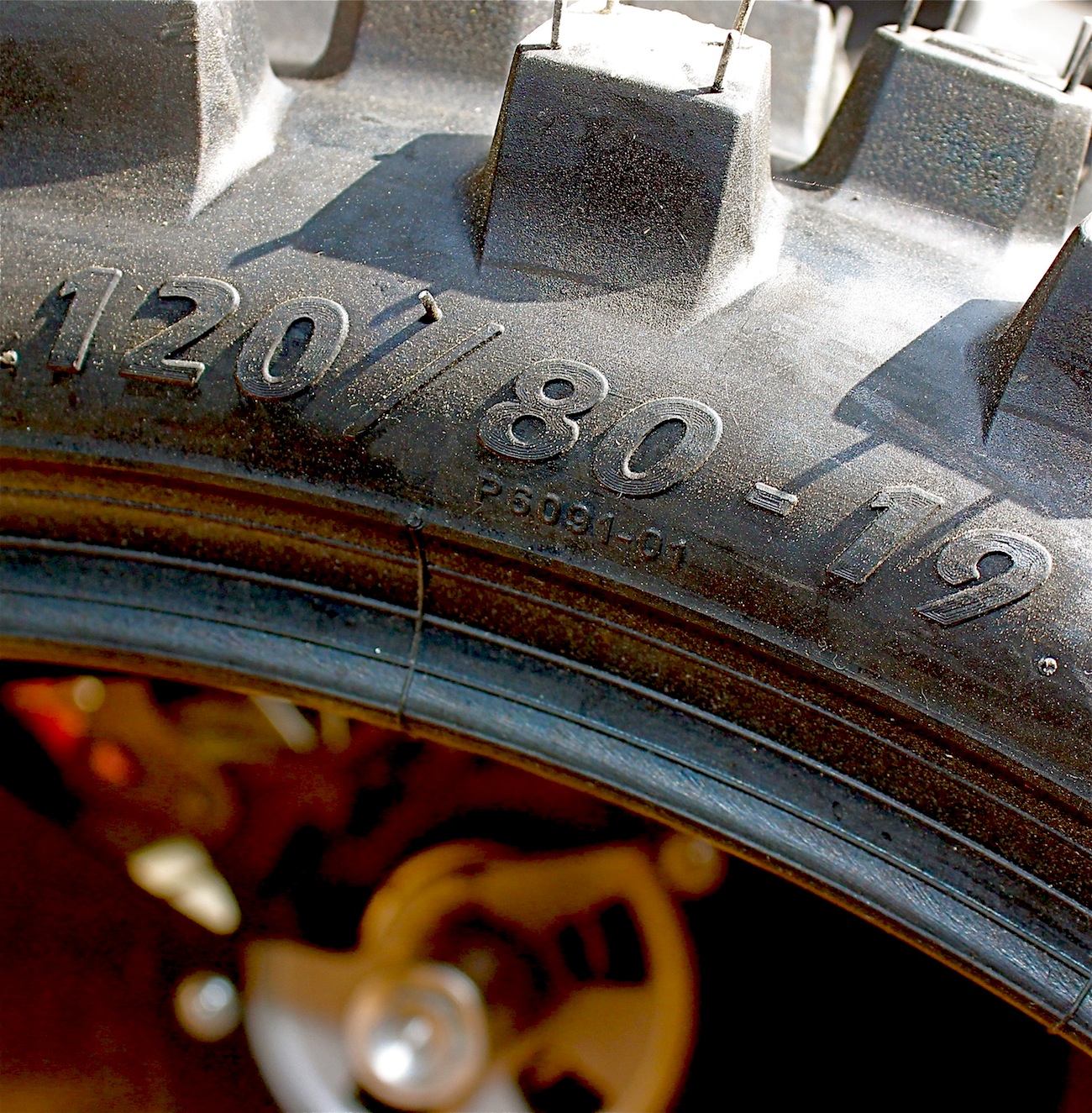 First, you need to know that the width numbers on rear tires are not accurate, nor comparable' which defeats the purpose of sizing them. According to Dunlop, the tire width number is derived by measuring from shoulder block to shoulder block, but this is an inexact science and depends on how the tire manufacturers choose to make this measurement. Thus, most 120 rear tires are not true 120s. There are 120 rear tires that are narrow and ones that are wide. And one tire company's 120 may be smaller than a competitor's 110. As a rule of thumb, as long as you stay within the same brand and model of tire, a 120 will wider than a 110. As a rule of thumb a 120 is slightly less than a 1/4-inch wider than a 110. But, if you switch from a Dunlop 110 to a Michelin, Maxxis, Pirelli, Bridgestone, STI, Full Bore, Gibson or Kenda 120' all bets are off.
As for your question—almost every tire manufacturers recommends a 120 for 450cc four-strokes, but every MXA test rider prefers to run a 110 rear tire. Why? A 120 rear tire makes a poor handling bike feel even poorer. Most MXA test riders think that the 120s are harder to roll over in turns and make the bike stand up more in ruts. They also have a tendency to push the front tire in flat corners—especially when the engine chugs into a turn at low rpm. On the bikes that come stock with 120 rears, we almost always return to a 110 rear. However, for straight line acceleration, a 120 will put more rubber on the ground, but you give to get.
TALK MOTO WITH MOTO MINDED PEOPLE. JOIN MXA'S FACEBOOK GROUP CHAT

We love everything moto and want to bring all moto junkies together into one place to share their two cents, ideas, photos, bike fixes, bike problems and much more. To check it out first you must need to or already have a Facebook account. If you don't, it isn't much work and you could even have an alias so nobody knows it is you. To join click HERE. After you request to join we will accept your request shortly after.
CLASSIC PHOTO
Mike LaRocco racing at the U.S Open of Supercross in 2004. 
---
Moto Trivia answer: Josh Hansen in 2004.