MOTOCROSS ACTION MID-WEEK REPORT
#WHIPITWEDNESDAY
Rider: James Stewart
Year: 2007
Location: Anaheim Supercross
Bike: Factory Kawasaki KX450F
TWO-STROKE SPOTLIGHT: PAUL HOEY'S 1998 YAMAHA YZ250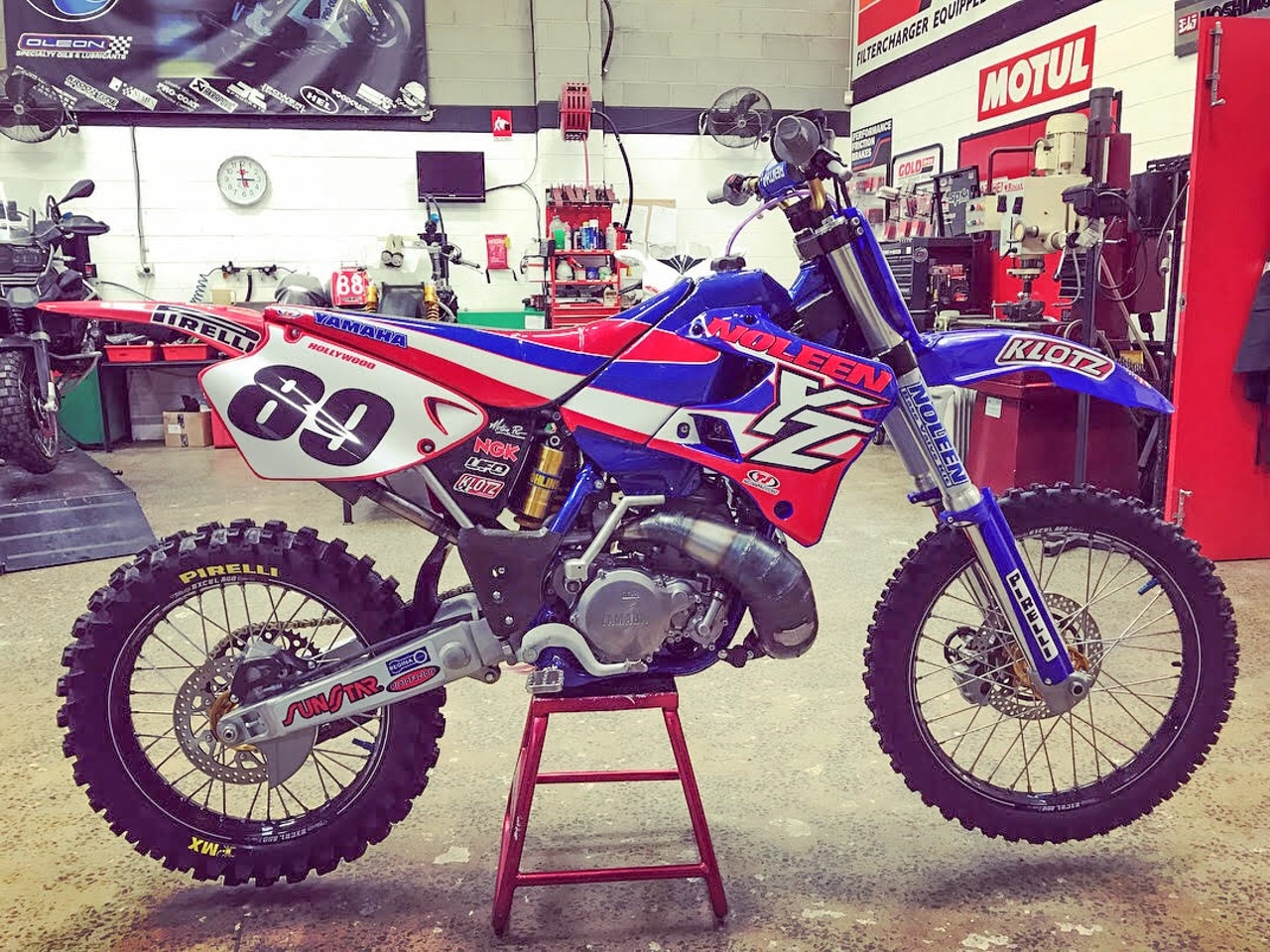 "I have just completed my 1998 YZ250 Ohlins 360cc Noleen replica. This bike was an original used and abused survivor. I completely restored and refurbished almost every part of this bike including a NOS Noleen race team ported Ohlins 360cc top end kit, UFO plastics, Throttle Jockey original Noleen race team graphics and seat cover, GP alloy fuel tank, Ohlins Shock, factory Krooztune Suspension KYB fork internals, Lightspeed Carbon Fiber Parts, Dynoport USA 360cc big volume exhaust pipe and carbon fiber silencer, Excel A60 rims, Talon hubs, Renthal sprockets, chain and handlebars, SCAR grips, Applied Racing triple clamps and Pirelli MX32 Pro tires. It's been awesome fun building this bike and I can't wait to race it. –Paul Hoey from Australia
EDITORS NOTE: Please keep those submissions coming. If you would like your bike to be featured in the "Two-Stroke Spotlight," please email me at [email protected]. All I ask is that you give a breakdown of your bike and a detailed description of the build. Please also send a few photos of your steed. By submitting your bike for the "Two-Stroke Spotlight," you agree to release all ownership rights to the images and copy to MXA. 
RAW MXA VIDEO | R&D KTM 125SX
KURT CASELLI RIDE DAY AT FOX RACEWAY 
The 8th annual Kurt Caselli ride day was a success once again. Riders and supporters showed up in droves. Vendors littered pit row. The KTM and Husqvarna semis were on site and  Weston Pieck was in attendance to support Fly Racing. Red Bull brought out a really cool vehicle with a DJ booth on top and 805Beer was served all day.
The day was filled with raffles, auctions of some really cool and expensive stuff, a team race and plenty of times to remember the legend Kurt Caselli. His name lives on due to the dedicated people of the Kurt Caselli Foundation.
Red Bull came out to play the tunes. 
One of Kurt's ISDE helmets was auctioned off. 

A really detailed painting of Kurt was auctioned as well. 
FMF is a huge supporter of the event.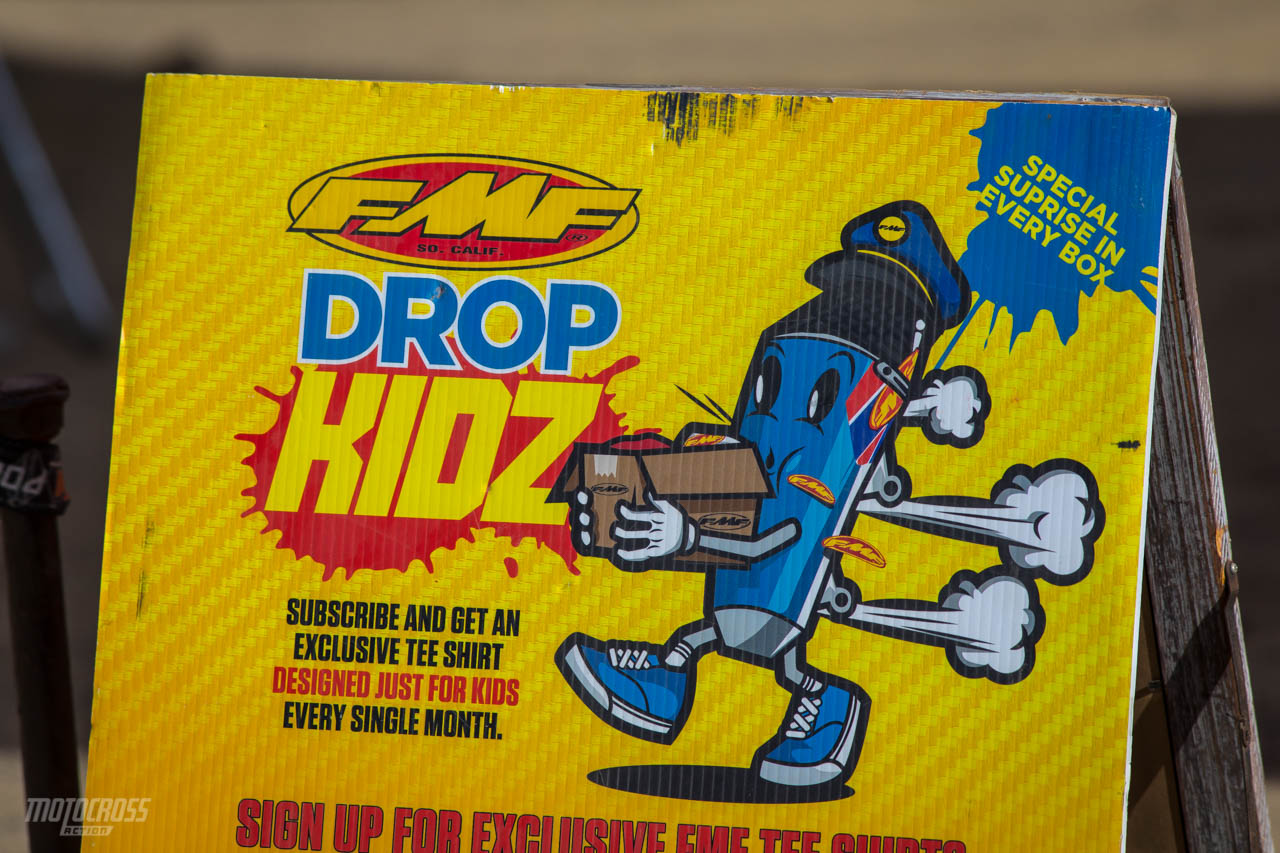 If you haven't heard of "Drop Kidz" you need to check it out for the little ones. 
Nancy "Mama" Caselli is the heart and soul of the Kurt Caselli Foundation.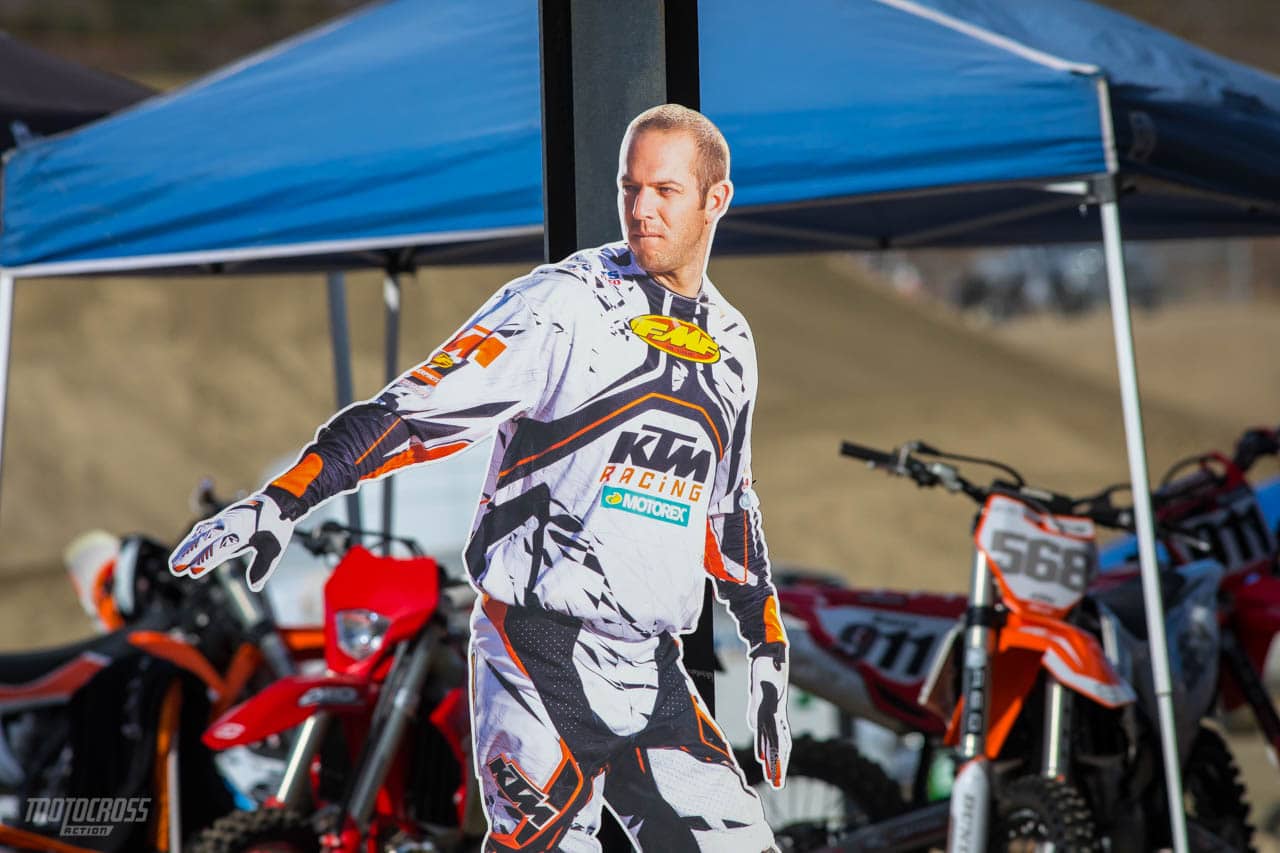 These cardboard cutouts of Kurt really bring Kurt's spirit alive at the event. 
The Caselli Cup. Whoever wins the team race each year gets their names on this cup.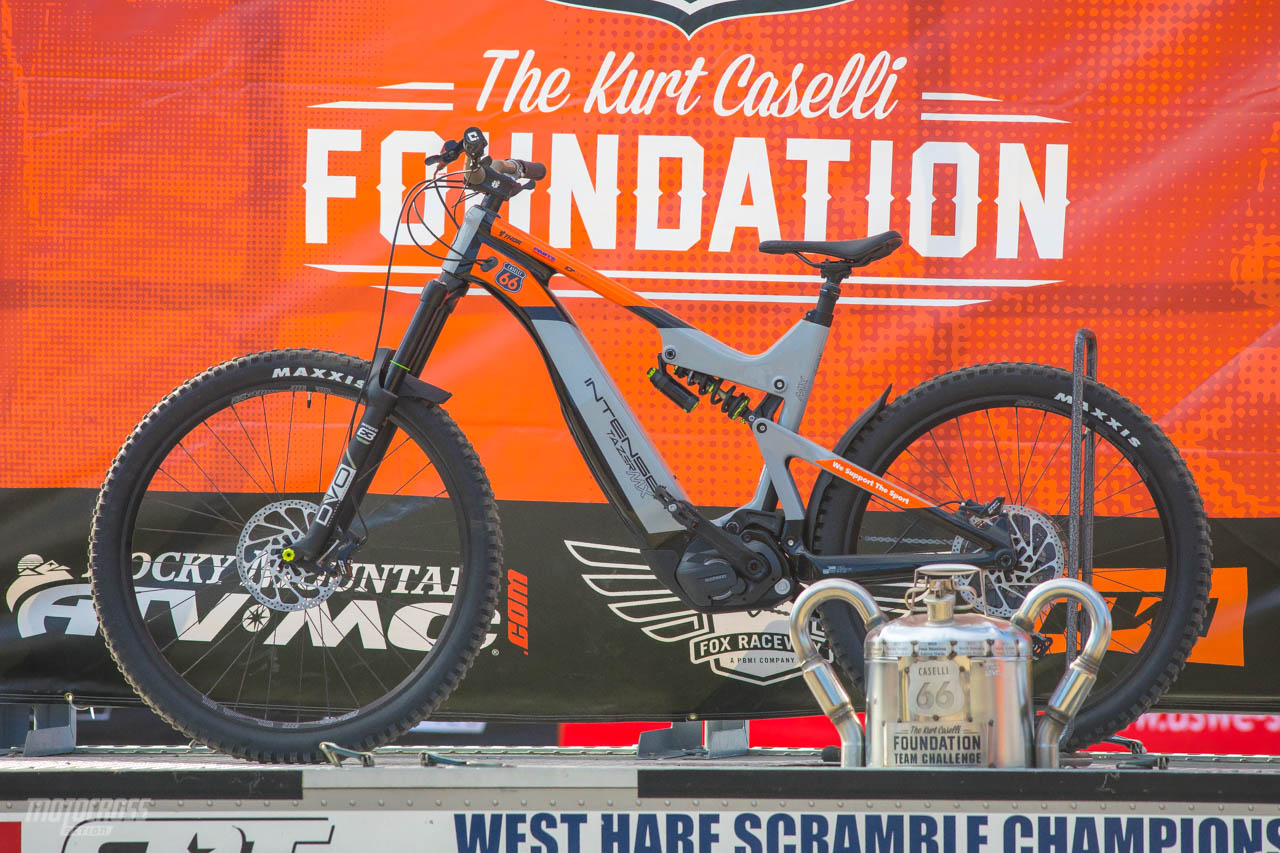 One of the bigger items that was raffled off was this Intense Tazer MX electric bike.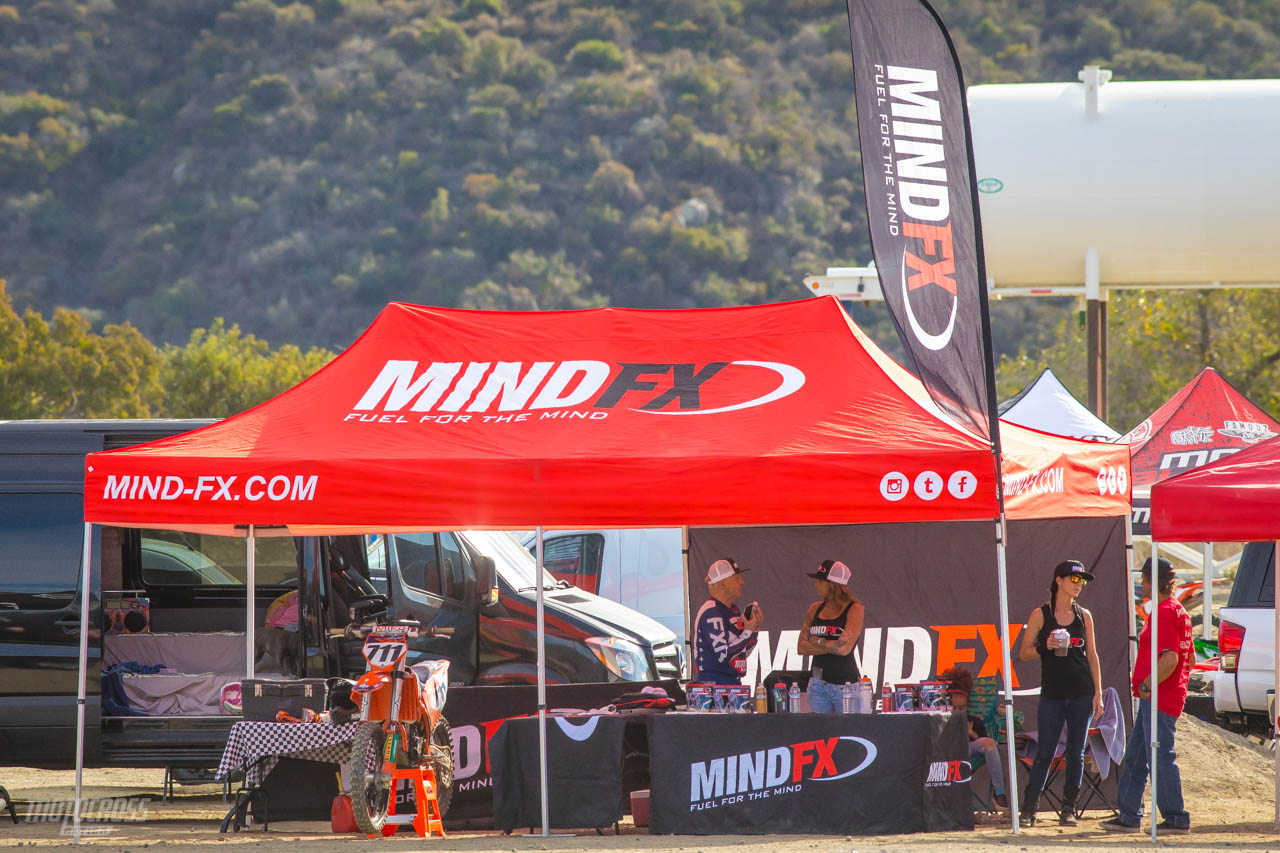 MindFX was there to support the cause. 
Kurt championship-winning Hare & Hound KTM 450SXF. 
The memories are endless. 
The legend of Kurt Caselli lives on. The proud dad in the background was one of Kurt's best childhood friends, Bobby Steffan, the kid jumping the double is his son, Bobby Jr. 
Make sure to order your KCF swag at www.kurtcaselli.com.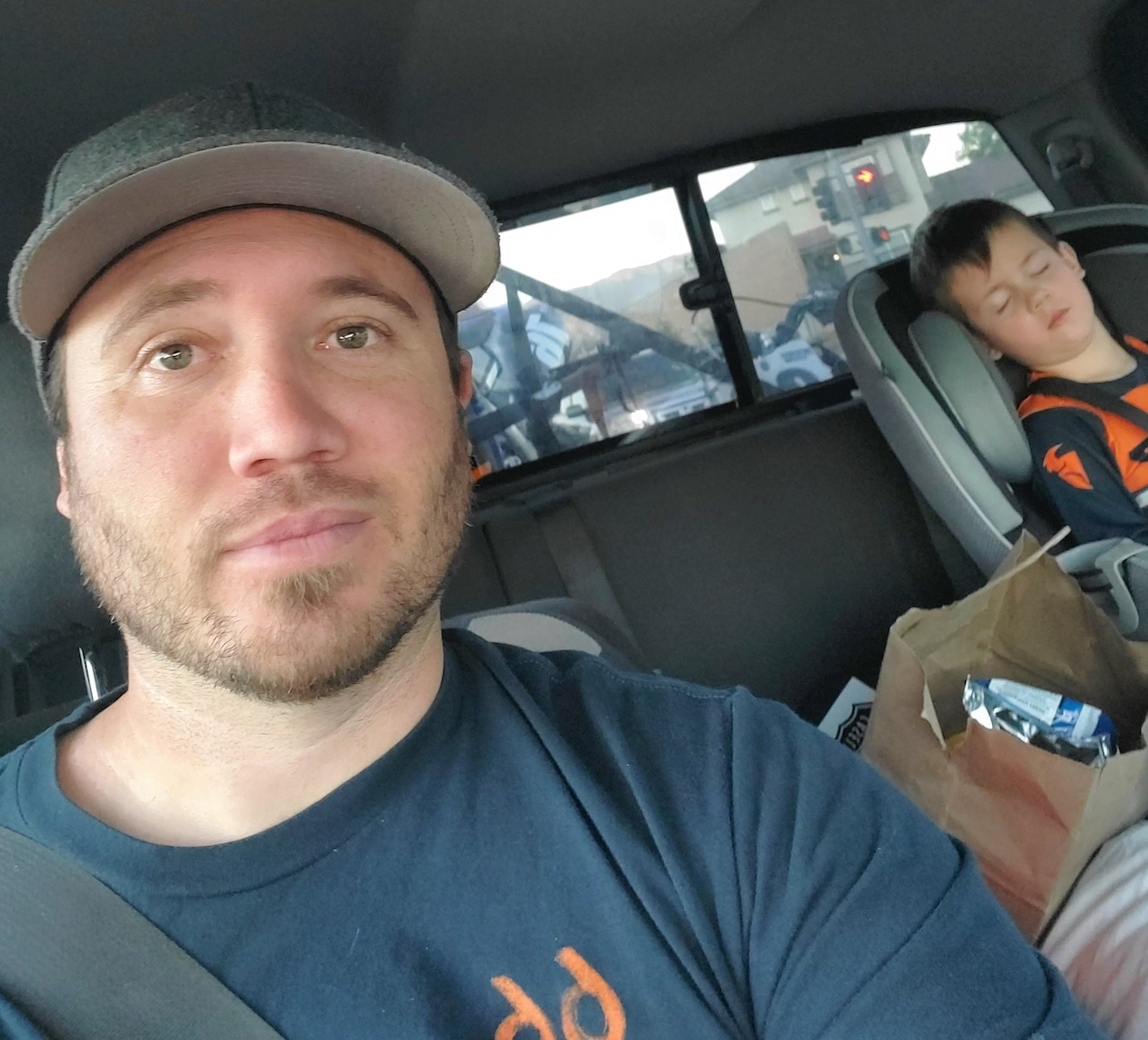 After a full day of fun and excitement, Daryl Ecklund's son, who is named Caselli, was passed out 5 minutes after they left the track. It was a quiet 3 hour ride home. 
MXA | MOTO | TRIVIA
Who is this rider and what year was it? Answer at the bottom of the page.
MOOSE RACING'S NEW AIR FILTER CLEANER
Moose's new air filter cleaner. The old way of cleaning air filters is long gone thanks to this new Moose air filter cleaner. For use on both foam and filament filters, this cleaner goes to work on dissolving dirt and debris build-up from extended use. While it will strip away any dirt and debris, it will not harm any of the foam or glue on your filters. This product is made in the U.S.A. and has an MSRP of $8.95. Head on over to your local dealership or to www.mooseracing.com to check out the new Moose air filter cleaner.
LOST BUT NOT FORGOTTEN | 2005 HONDA CR250 & CR125
TALK MOTO WITH MOTO MINDED PEOPLE. JOIN MXA'S FACEBOOK GROUP CHAT

We love everything moto and want to bring all moto junkies together into one place to share their two cents, ideas, photos, bike fixes, bike problems and much more. To check it out first you must need to or already have a Facebook account. If you don't, it isn't much work and you could even have an alias so nobody knows it is you. To join click HERE. After you request to join we will accept your request shortly after.
WHAT THE MXA WRECKING CREW IS TESTING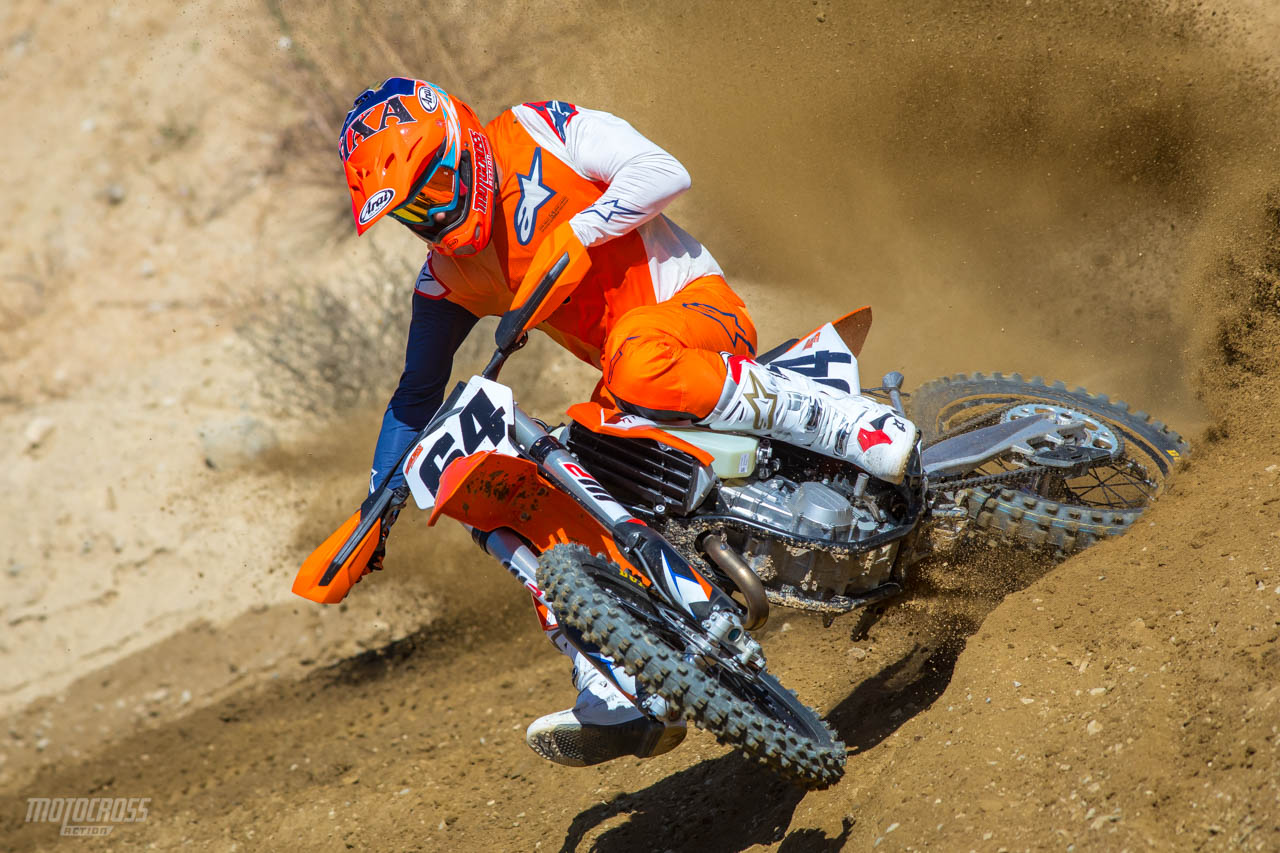 Josh Mosiman explodes a corner on the 2021 KTM 450XCF on the REM track at Glen Helen. 
Cole Zeller rips around on the 2021 Husky FC350 that we are shaking down.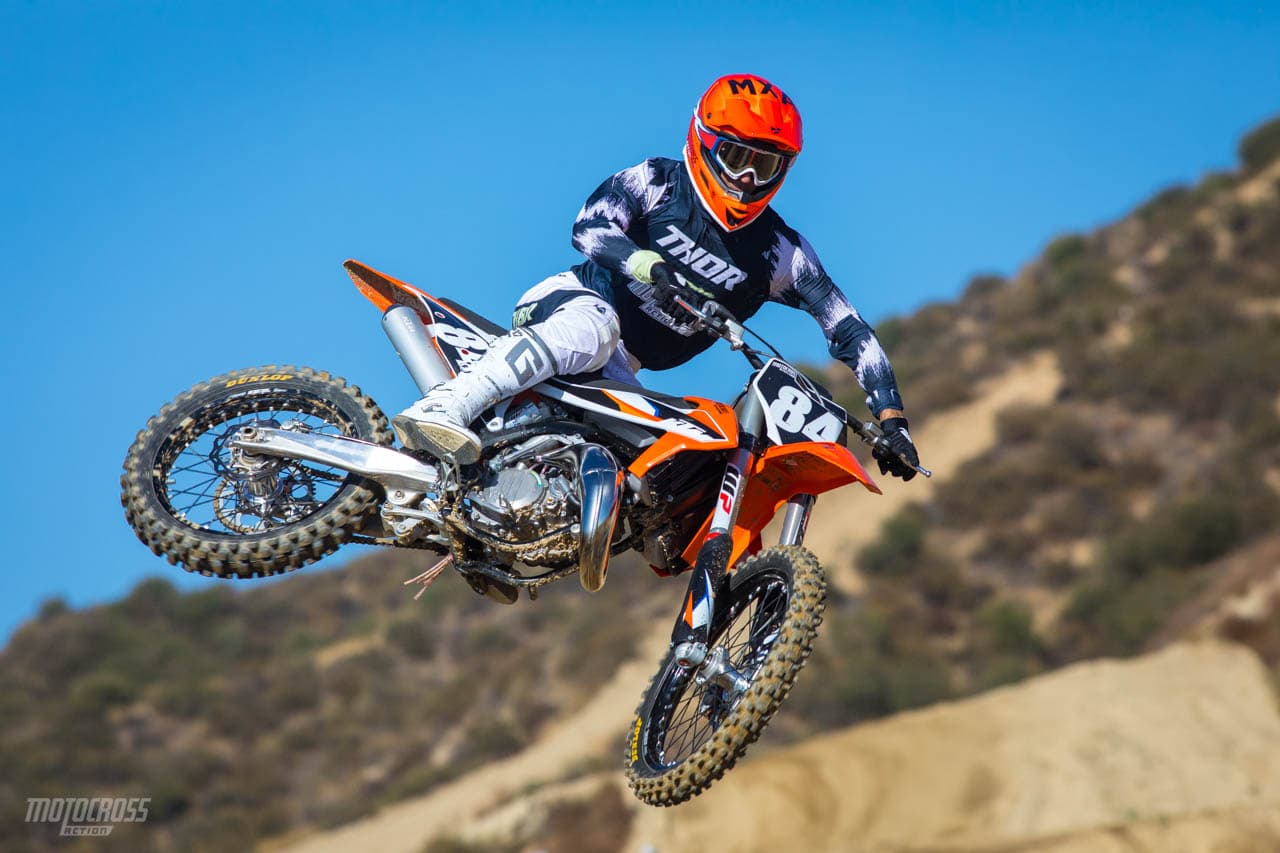 Ezra Lewis got to spend his time dialing in the 2021 KTM 150SX.
Josh Mosiman traveled  with fellow test rider Josh Fout to Lake Havasu to test MXA's 2021 Kawasaki KX450X in the Pro class. He finished 10th.
MXA test rider Josh Fout (1640) won the 30+ B class and finished 4th in the 450 B class on MXA's 2021 KTM 450XCF at the Lake Havasu WORCS race.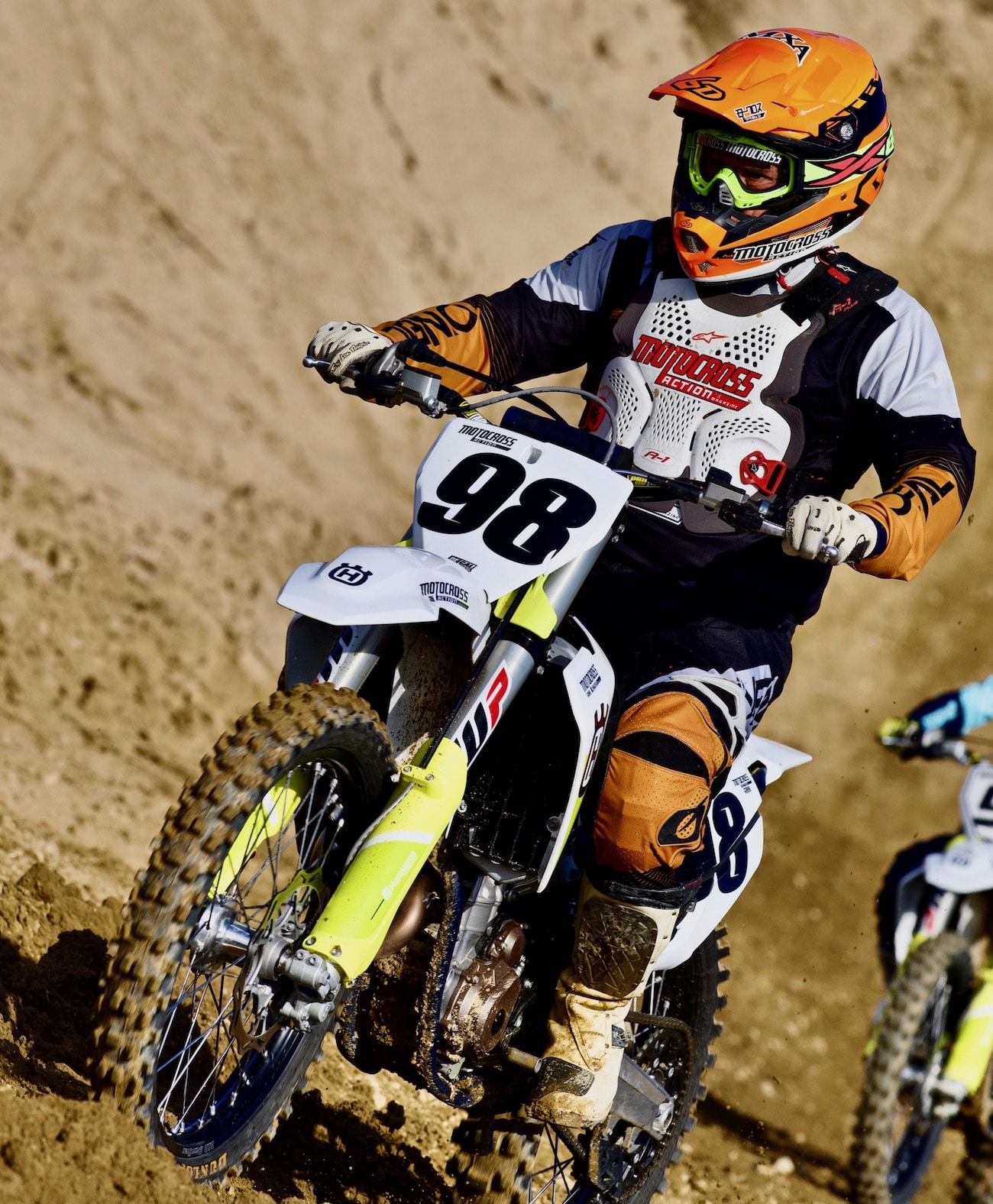 Jody raced MXA's 2021 Husqvarna FC350 at Glen Helen on Saturday. 
WHAT'S INSIDE THE JANUARY 2021 ISSUE OF MXA?
What's in the newest issue of MXA? How about full tests on the 2021 Husqvarna FC250, 2021 Honda CRF450, 2021 Kawasaki KX250F, 2021  Yamaha YZ125, Ryan Villopoto's 2007 KX250F and Mike Alessi's Yamaha ESR YZ325. If that's not enough, we do a Tech Spec on the 2021 KX450, have Jamie Ellis explain dynos, wrap up and the 2020 World Two-Stroke Championship and AMA 250/450 National Championships.
HOW TO SUBSCRIBE TO MXA SO THAT YOU NEVER MISS ANOTHER ISSUE, PLUS GET A $25 ROCKY MOUNTAIN GIFT CARD TO COVER YOUR COSTS
If you subscribe to MXA you can get the mag on your iPhone, iPad, Kindle or Android by going to the Apple Store, Amazon or Google Play or in a digital version. Even better you can subscribe to Motocross Action and get the awesome print edition delivered to your house by a uniformed employee of the U.S. Government. Did we mention the $25 gift card for any part you want from Rocky Mountain ATV/MX? You can call (800) 767-0345 or Click Here (or on the box at the bottom of this page) to subscribe.
CLASSIC PHOTO | 2004 GLEN HELEN
Kyle Lewis leads Ricky Carmichael and the pack heading into the second turn at the 2004 Glen Helen National. 
---
Moto Trivia answer: Sean Hamblin back in 2004.