MOTOCROSS ACTION MID-WEEK REPORT
#WHIPITWEDNESDAY 
Rider: Ezra Lewis
Photographer: Daryl Ecklund
Lens: 300mm
Focal length: 300mm
F Stop: f/7.1
ISO: 1000
Shutter speed: 1/2000
TWO-STROKE SPOTLIGHT: DENNIS REDDING'S 1987 CR500
"I have attached some photos of my "daily driver" 1987 CR500. I run a FMF Gnarly pipe and power core silencer, Excel wheels and powder coated hubs. The suspension is Race Tech gold valves in the rear with an Eibach spring. Front forks are either rebuilt stock with correct springs or I alternate to 2007 Pro Circuit A kit, although the stock stuff is more compliant." –Dennis Redding.
Editors Note: Please keep those submissions coming. If you would like your bike to be featured in the "Two-Stroke Spotlight," please email me at [email protected]. All I ask is that you give a breakdown of your bike and a detailed description of the build. Please also send a few photos of your steed. By submitting your bike for the "Two-Stroke Spotlight," you agree to release all ownership rights to the images and copy to MXA. Please don't email me spam or try selling me Taylor Swift concert tickets or email me spam. Happy submitting your smoker.
2021 GASGAS TEST SESSION AT GLEN HELEN
We first got the GasGas MC450 in the MXA studio before they got dirty.


Notice there is no resonance chamber on the MC450 header pipe to keep the cost down. 
Here is the 2021 KTM 450SXF pipe. Notice the difference. 
MXA's Josh Mosiman grabs more throttle than he wanted. He got close to looping the brand new bike out on its first run. 
It wasn't long before Josh mastered the powerband and was power sliding the rear end around on the Glen Helen terrain. 
Through the tunnel, you can see Josh pulling in to talk to the GasGas mechanics to make some suspension tuning. 
Ezra Lewis took the reigns on the GasGas MC250. 
Keep a look out for the March issue of MXA as will have the full test of the 2021 GasGas MC450 for your reading pleasure. 
WHY DOES BRETT CUE HAVE AN ELECTRIC MOTOR INSIDE HIS YZ450F?
Check out this Facebook page to see more about the electric bike.  

MXA | MOTO | TRIVIA
Who is this rider? Answer at the bottom of the page.
PARTS UNLIMITED ANNOUNCES THERE 2021 RACER REWARDS PROGRAM
True to their longstanding commitment to support the sport at all levels of the industry, Parts Unlimited is pleased to announce the return of the We Support the Sport® Racer Rewards Program, beginning January 2021.
"We are investing more money for the 2021 program and are teaming up with even more regional race series and promoters across the country, covering all forms of Powersports racing including series with new E-Bike classes." said Jeff Derge, VP of Sales for Parts Unlimited's parent company LeMans Corporation. "This Racer Rewards Program has proven to support and strengthen the relationship between the amateur racing community and their local dealers. It's a win-win for everyone in the industry!"
Parts Unlimited will offer over $250,000 worth of parts, accessories and apparel through its dedicated dealer network to support amateur riders nationwide.
LOST BUT NOT FORGOTTEN | JAMES STEWART'S 2016 FACTORY SUZUKI RM-Z450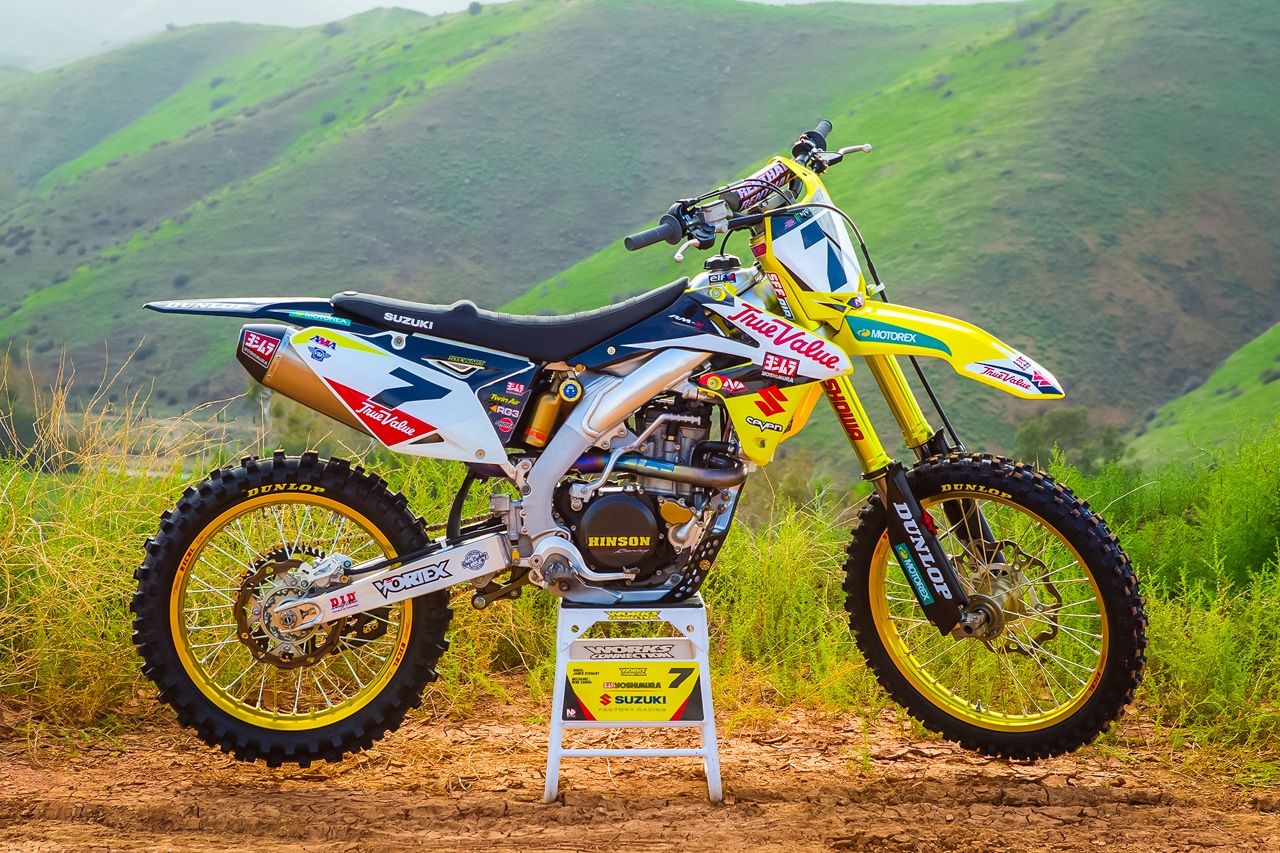 MXA'S JOSH MOSIMAN'S ADVENTURE TO RACE THE HAVASU WORCS RACE
MXA'S HOLIDAY SUBSCRIPTION DEAL: ONLY $16.95 (AND WE GIVE YOU A $25 CHRISTMAS GIFT)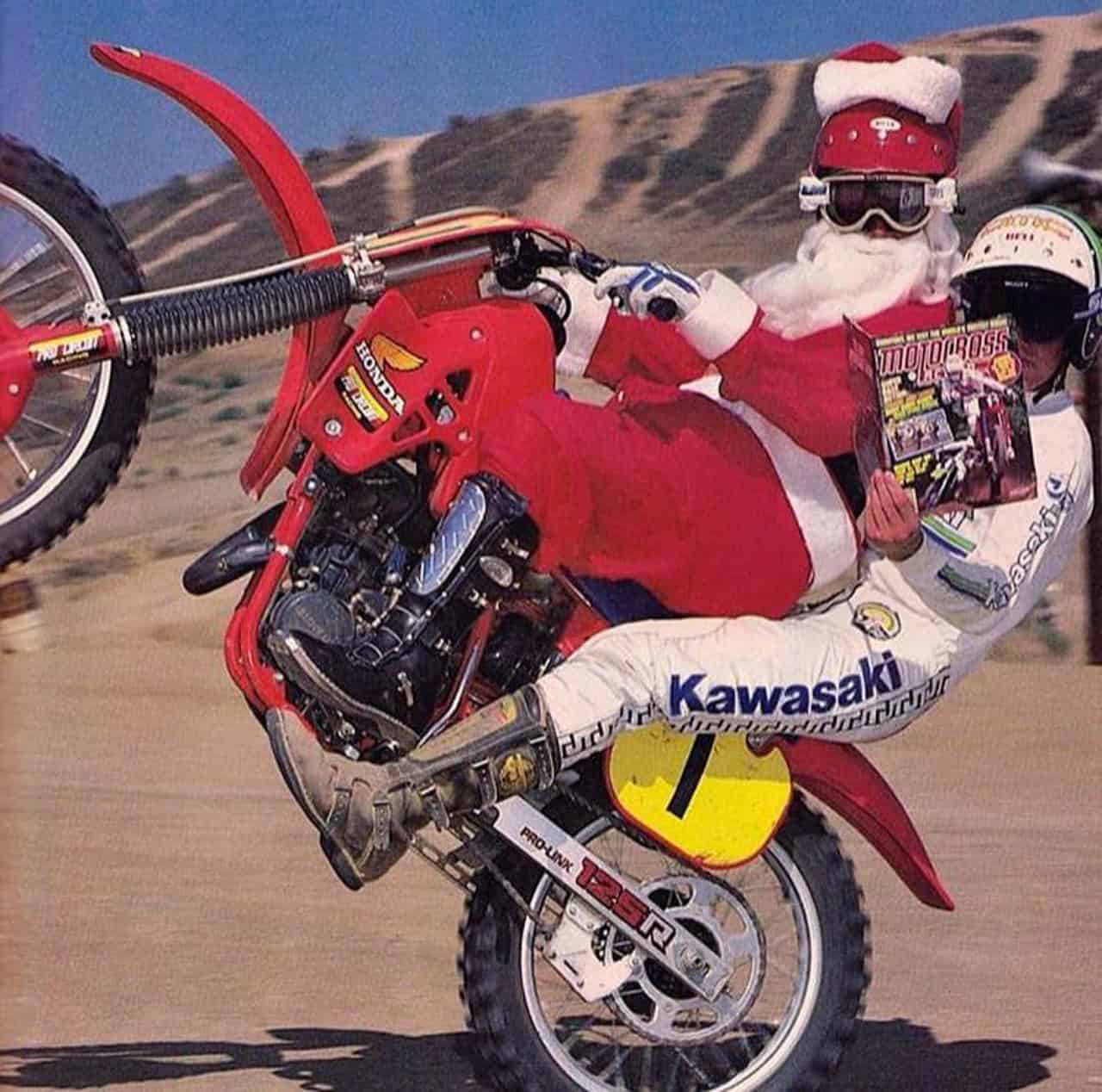 This year let Santa wheelie into your home with a subscription to the world's leading motocross magazine.
Right now, a subscription to Motocross Action Magazine is on sale for $16.99 just in time for the holidays. With that subscription you will receive a $25 Rocky Mountain Gift Card to spend on whatever motorcycle parts or products you need. This is a deal that you will make money on. This is the lowest price for 12 issues of MXA. Don't miss it.
You can get  MXA on your iPhone, iPad, Kindle or Android by going to the Apple Store, Amazon or Google Play or in a digital version. Or,  you can call (800) 767-0345 or go to www.hi-torque.com/product/motocross-action-holiday or click on the box at the bottom of this page to subscribe.
FREDDIE NOREN LOOKS TO BE A PRIVATEER FOR THE 2021 SEASON & RACING A KX450
CLASSIC MOTOCROSS PHOTO
Christophe Pourcel during his Pro Circuit KX250F days dropping off of REM's Mt. Whitney hill during the Glen Helen National.
---
Moto Trivia answer: Mark Barnett.