MOTOCROSS ACTION MID-WEEK REPORT
#WHIPITWEDNESDAY
Rider: Brandon Ray
Event: 2021 World Two-Stroke Championships
Photographer: Trevor Nelson
TWO-STROKE SPOTLIGHT: 1995 KAWASAKI KX125, BEFORE AND AFTER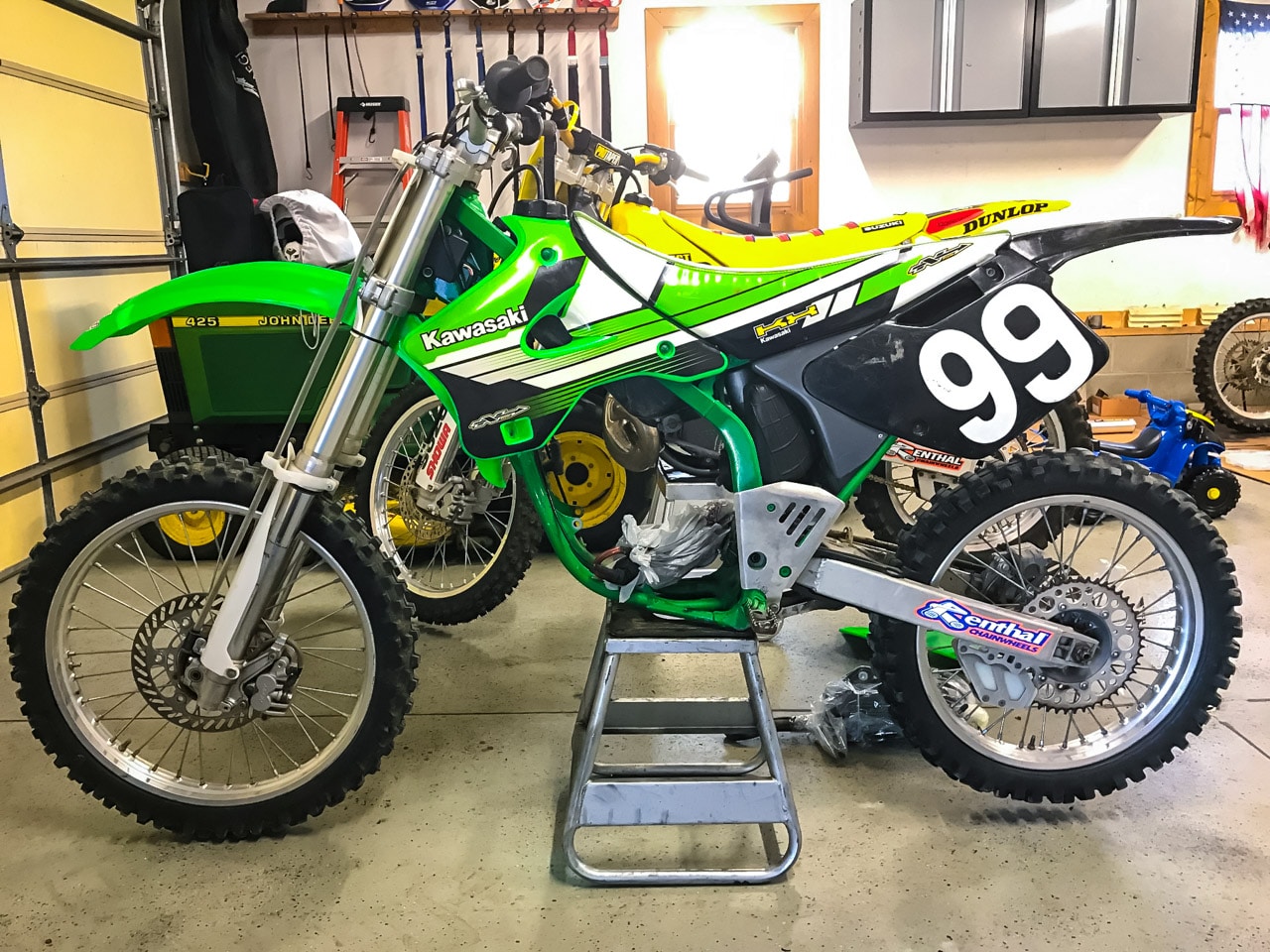 The before photo of Matt's 1995 KX125.
"It has been awhile since I have shared any of my project bikes with MXA. Here is my most recent build, a 1995 KX125 built after one of my childhood hero's–Robbie Reynard. As you can see the original platform was in pretty good shape which made things easy. I started by sending the frame out to Curry Custom Coatings for a fresh coat of Kawasaki Green powder.
"The engine came in a box, the cases and cylinder were sent to Eric Gorr Racing to get the cylinder repaired, as well as a Team Green spec port job and case matching. The engine was assembled with all new bearings, seals and gaskets from Hot Rods, Winderosa, and a Vertex piston.
The after photo of the 1995 KX125 beauty. 
"The engine cases, swing arm, frame guards, brake calipers and master cylinders were sent to KE3 Restoration to be Vapor blasted, to bring back that show room finish. The clutch cover and housing were also sent to Curry Custom Coatings to be Cerakoted for the factory magnesium look. I also sent all of the OEM hardware out to be re-zinc plated.
"When everything was back in my possession, I began assembling the chassis where I used All Balls Racing bearing and seals, the forks and shock were rebuilt by Dan Elings at Race Pace Performance where he also used All Balls components as well as Race Tech Gold Valves. The stock hubs were Powder Coated to resemble the factory look and were laced using Pro Wheel Racing spokes and hoops.
The engine side. 
"I was able to source an original Braking 270 oversized front brake rotor and coupled with a Tusk Racing Honda-style stainless brake hose to insure that it stops on a dime.
"This build would not have been possible without the help from the following."
All Balls Racing
Curry Custom Coatings
KE3 Restoration
Pro Circuit
Pro Wheel Racing
Race Pace Performance
Rocky Mountain MC
Tusk Racing
Renthal
UFO Plastic USA
Vertex Pistons
Editors Note: Please keep those submissions coming. If you would like your bike to be featured in the "Two-Stroke Spotlight," please email me at [email protected]. All I ask is that you give a breakdown of your bike and a detailed description of the build. Please also send a few photos of your steed. By submitting your bike for the "Two-Stroke Spotlight," you agree to release all ownership rights to the images and copy to MXA. Please don't email me spam or try selling me Taylor Swift concert tickets or email me spam.
TWO-STROKE WORLD'S CRASH SEQUENCE


2021 KAWASAKI KX250 PRO CIRCUIT AIR INTAKE BOOT
Press Release: Pro Circuit's commitment to offering KX250 customers the very best accessories for their bike continues with the release of the new airboot for the 2021 model. Designed to optimize the intake track, the Pro Circuit airboot seeks to enhance the "intake wave" so as to increase the airflow into the motor and consequently increasing horsepower.Here's your opportunity to add a product to your 2021 KX250 that will increase performance and give off a works look that the OEM airboot never could. www.procircuit.com

WHAT ARE THOSE NUMBER ON MY SHOCK SPRING?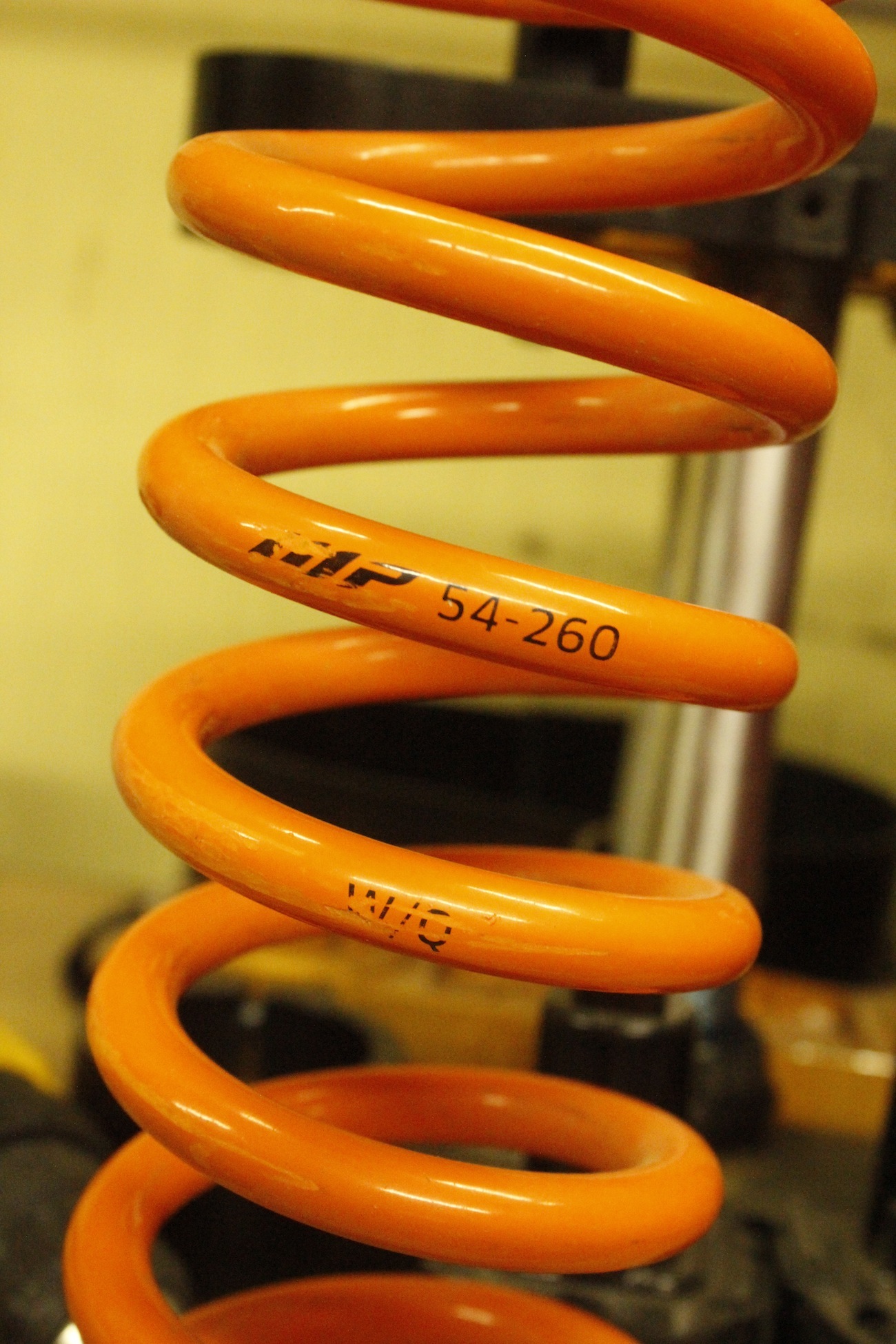 Dear MXA,
One day while adjusting the shock spring on my KTM I noticed a row of numbers. I had never seen them before. I asked my buddy what they were and he said a serial number, but another guy said they were the spring rate. He didn't know why there were two numbers but guessed that one number was kg/mm and the other inch-pounds. What are they really?
You were as close as you could get while still being totally wrong. See the 54-260 on the spring above? The first two-digit number is the spring rate. The spring rate is 54 Newton/meters. The second number is the free length of the spring—which in the photo would be 260mm long. KTM does not use kg/mm, but if they did this spring would be a 5.5 kg/mm spring. The idea that the second number represents inch-pounds doesn't work for two reasons: (1) No one in Austria has ever heard of an inch, let alone an inch-pound, but if they did a 54 N/mm spring would be 477 inch-pounds.
THE NEW MXA IS OUT: INSIDE IS THE 2021 MXA 250 SHOOTOUT, HIDDEN SECRETS OF THE FACTORY & ROCKSTAR EDITIONS, PLUS TWO EURO 250 SMOKER TESTS & ALL THE GOOD STUFF YOU EXPECT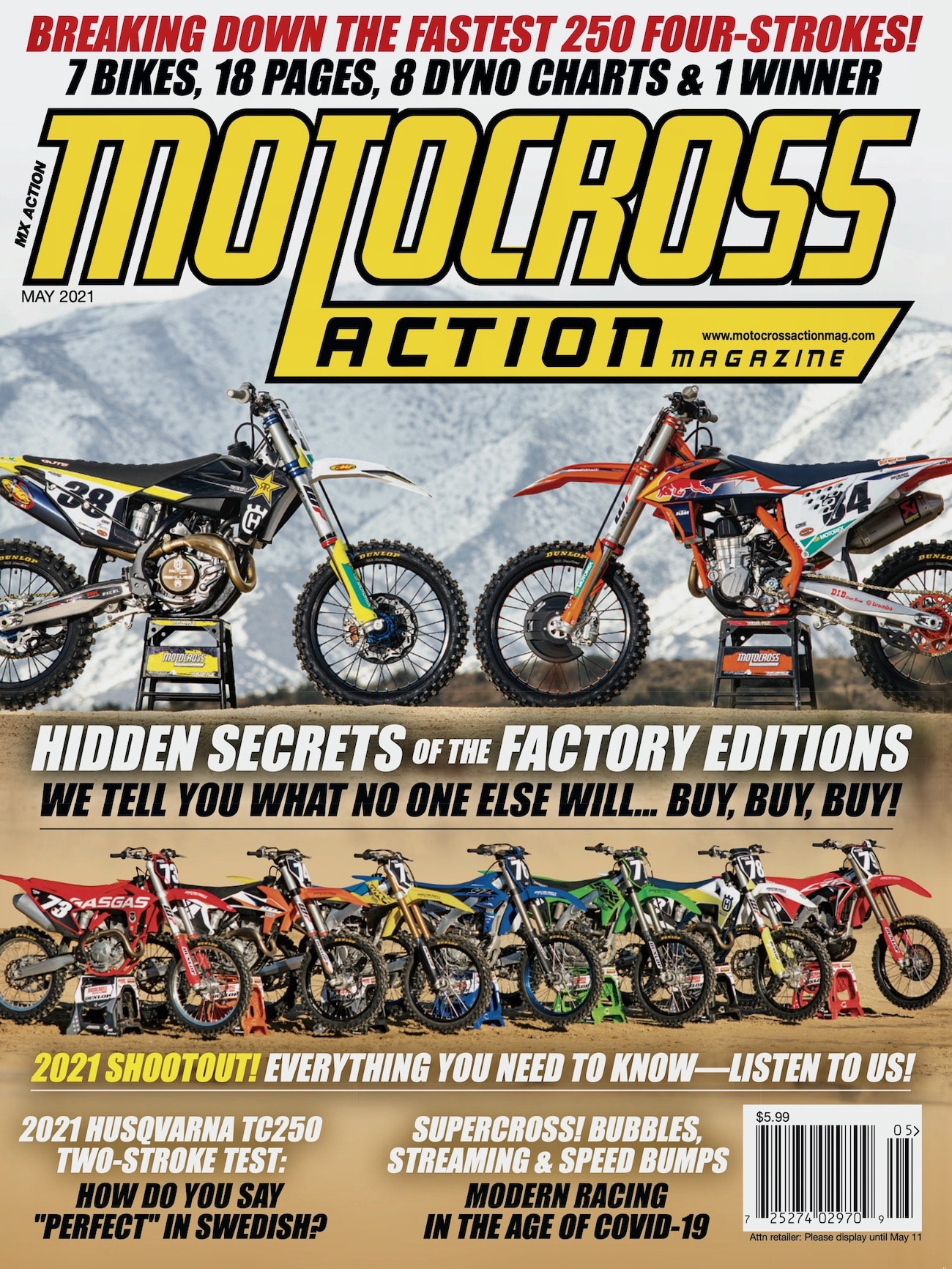 What's in the newest issue of MXA? There is an 18-page 250 four-stroke two-stroke  with the top seven 2021 250s, plus there accurate weights, prices and dyno charts. We also test the 2021 TM 250X cross-country two-stroke, 2021 Husqvarna TC250 two-stroke and do a complete comparison between the 2021-1/2 KTM 450SXF Factory Edition and the 2021-1/2 Husqvarna FC450 Rockstar Edition. And those are just the bike tests! We also have an in depth interview with Joel Smets, who helped usher in the four-stroke era, by winning the 500 World Championship on a Husaberg three years before Yamaha released the YZ400 four-stroke. And, much more!
HOW TO SUBSCRIBE TO MXA SO THAT YOU NEVER MISS ANOTHER ISSUE, PLUS GET A $25 ROCKY MOUNTAIN GIFT CARD TO COVER YOUR COSTS
If you subscribe to MXA you can get the mag on your iPhone, iPad, Kindle or Android by going to the Apple Store, Amazon or Google Play or in a digital version. Even better you can subscribe to Motocross Action and get the awesome print edition delivered to your house by a uniformed employee of the U.S. Government. Did we mention the $25 gift card for any part you want from Rocky Mountain ATV/MX? You can call (800) 767-0345 or Click Here (or on the box at the bottom of this page) to subscribe.
MXA VIDEO OF THE 2021 WORLD 2-STROKE MOTOCROSS CHAMPIONSHIP
MXA MOTO | TRIVIA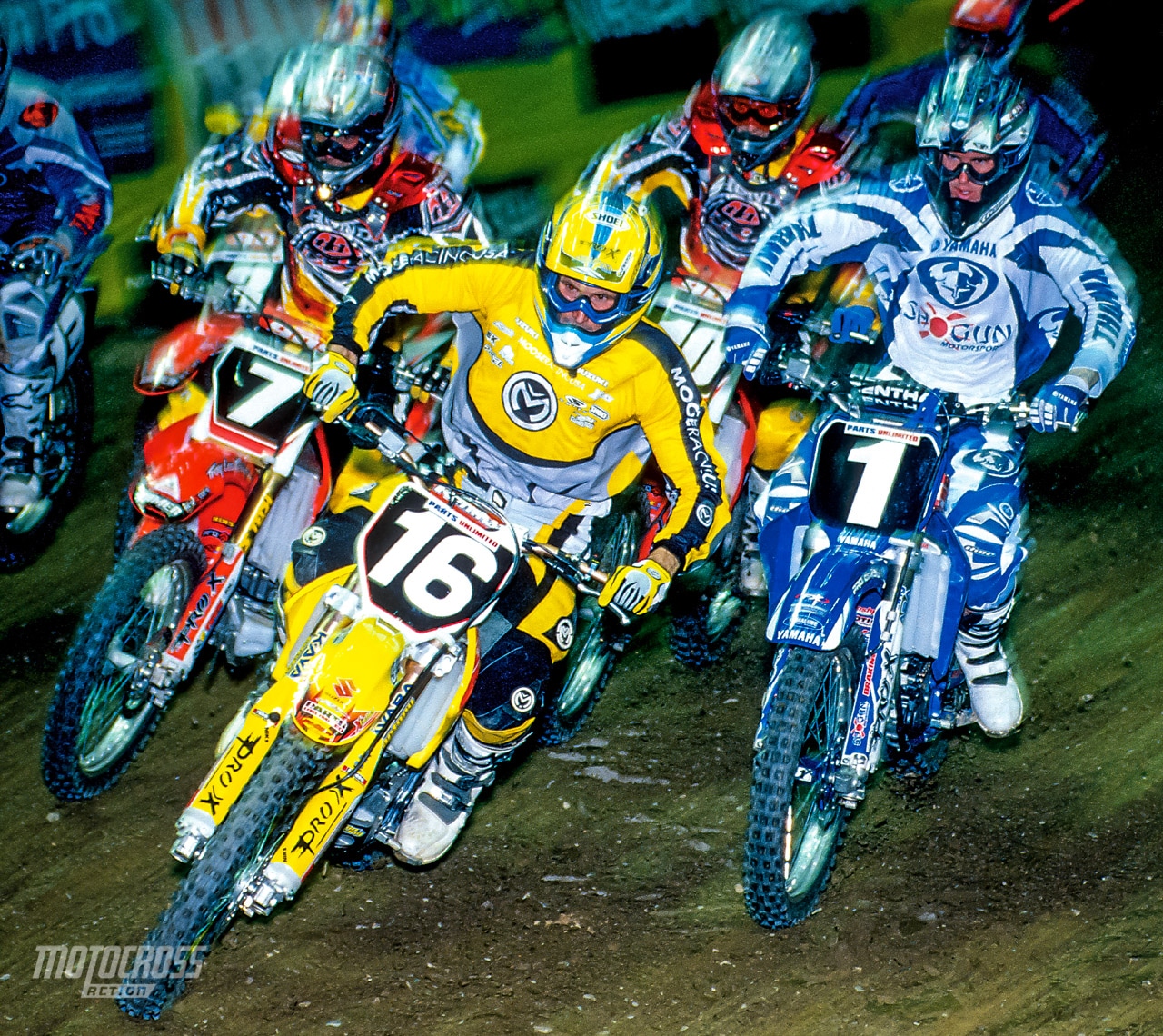 Name the riders with the number 16 and 1. Answer at bottom of page.
TALK MOTO WITH ON MXA'S FACEBOOK GROUP CHAT


We love everything moto and want to bring all moto junkies together into one place to share their two cents, ideas, photos, bike fixes, bike problems and much more. To check it out first you must need to or already have a Facebook account. If you don't, it isn't much work and you could even have an alias so nobody knows it is you. To join click HERE. After you request to join we will accept your request shortly after.
RANDOM RADNESS |2009 & 2010 FACTORY BIKES
Jake Weimer's 2010 Pro Circuit KX250F.


Andrew Short's Factory 2010 Honda CRF450.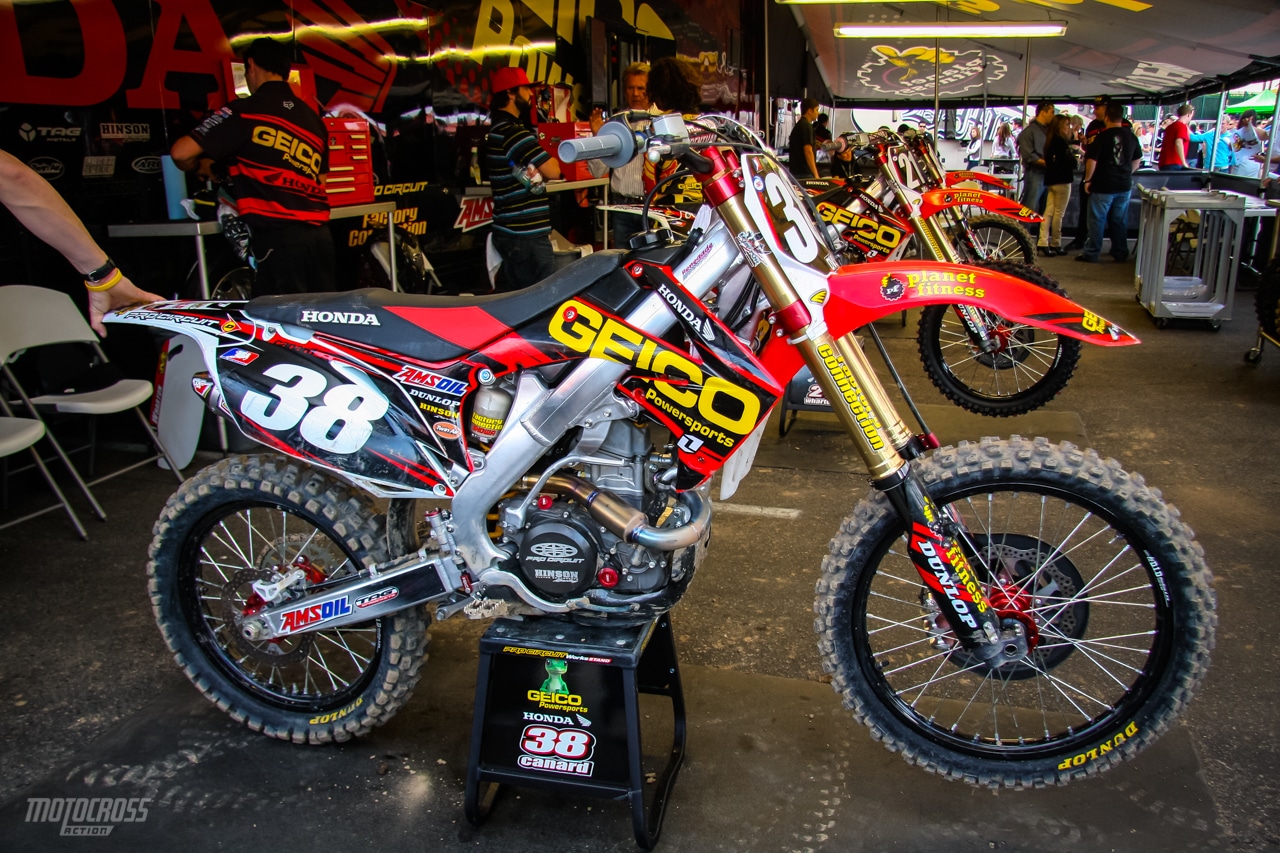 Trey Canard's 2010 Geico Honda CRF250.
Josh Grant's JGR Muscle Milk 2010 YZ450F.
Ryan Dungey's 2010 Factory Suzuki RM-Z450.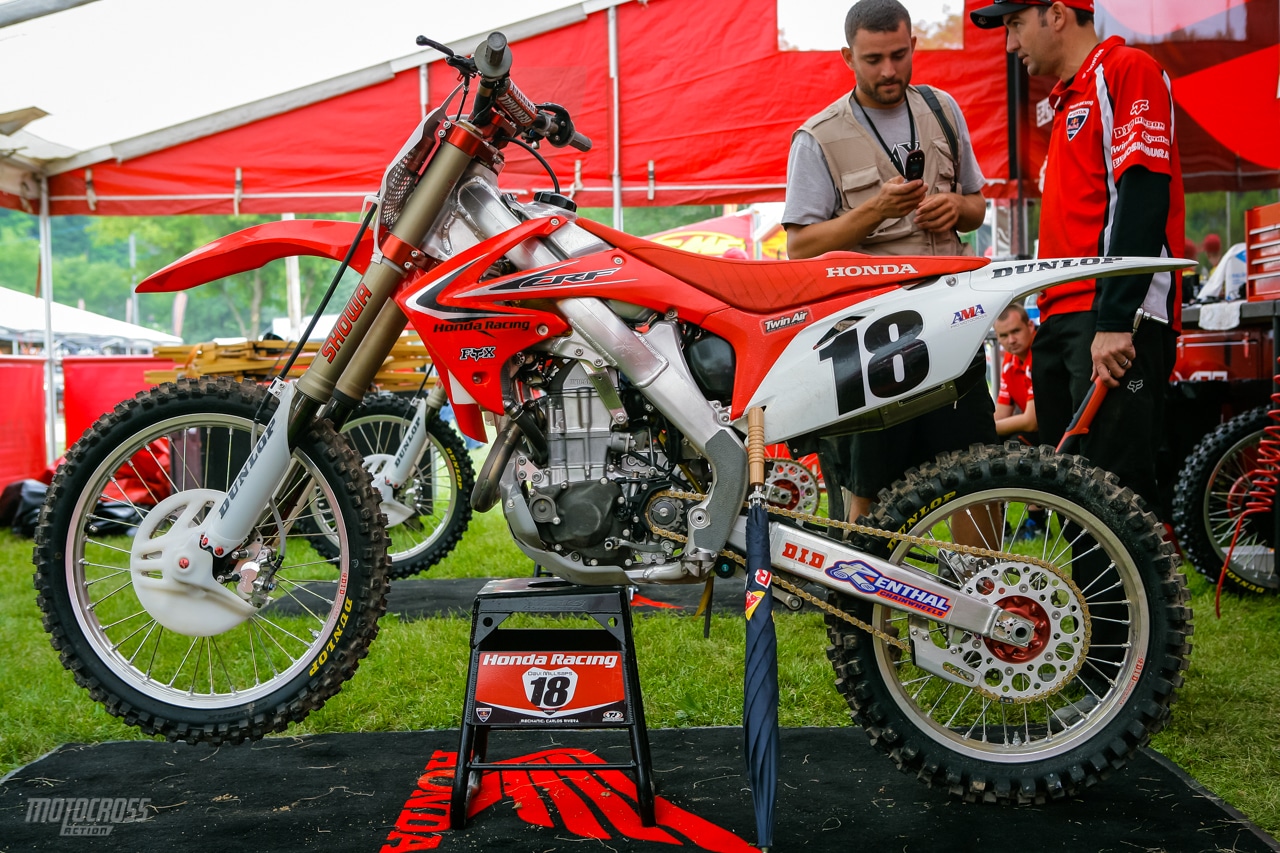 Davi Millsaps' 2009 Factory Honda CRF450. 
Chad Reed's 2009 Factory RM-Z450.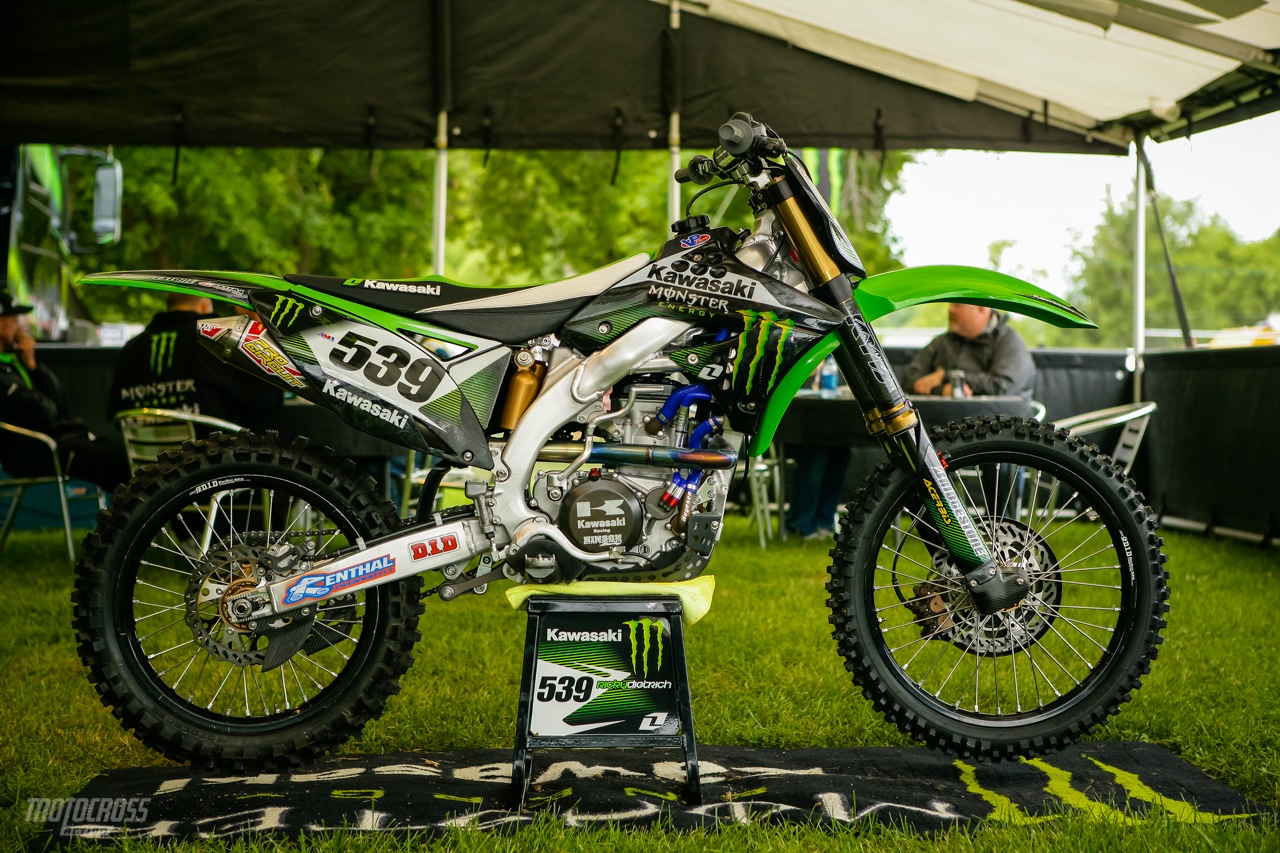 Ricky Dietrich's 2010 Factory KX450.
Blake Wharton's 2009 Geico HOnda CRF250.

POLISPORT PRO OCTANE UTILITY CAN

The Polisport Pro Octane utility can.
Polisport Pro Octane is much more than a regular utility can. This high-quality heavy-duty can is homologated to comply with ADR standards (valid for Europe), which makes it safe and legal to transport fuel on roads and not only for Off-Road use. The can is produced with highly durable and resistant walls and includes a leak-proof cap for transport. The cap has also an oil/fuel mix gauge so you can identify the fuel mix and, with the utility can, comes an oil mixer included.
The two-handle design was developed to make the filling process easy and effortless if you're using the Hose filling system or the Quick Fill Spout.
There are also some accessories available to use with Polisport's ProOctane: The filling hose + cap, that will make the filling process easy, with a fluid stream of fuel. This system has an auto-stop device to avoid the spillage of fuel; Also available separately, the filling hose (without cap); and very soon; the quick fFill system for those who need an even faster pour rate.
MXA YOUTUBE CHANNEL | HIT THAT SUBSCRIBE BUTTON

The MXA wrecking crew is everything moto related. Check out our MXA YouTube channel for bike reviews, Supercross coverage, rider interviews and much more. And don't forget to hit that subscribe button.
MXA GOES INSIDE JUSTIN BRAYTON'S FACTORY MUC-OFF CRF450
RMX SERIES PRO RACE REPORT FROM ROUND 1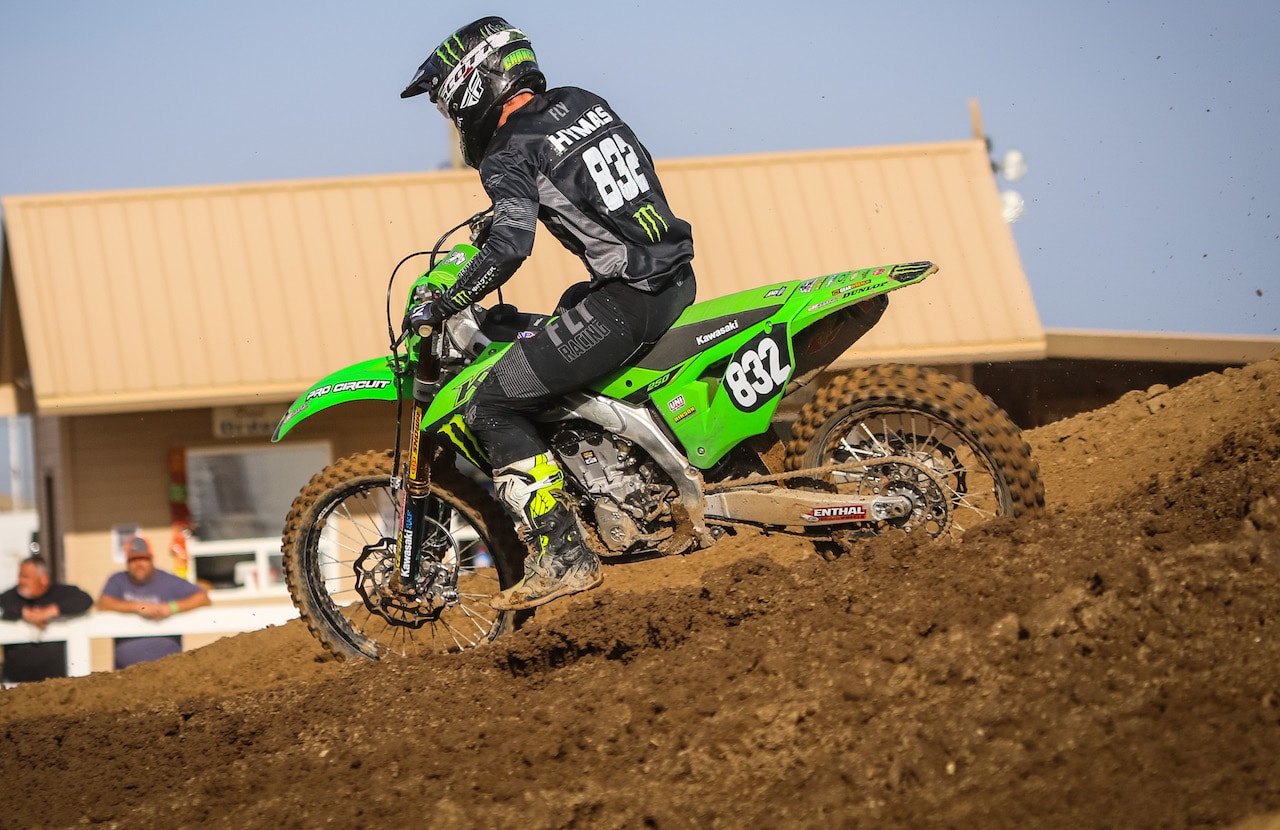 Chance Hymas won both the Pro classes. 
Press Release: After a two year hiatus from Boise, Idaho,  RMX Series brought their deep rooted, and deep rutted racing back to the capital city, but this time to the new Skyline Park & Event Center.  Idaho native, and Monster Energy Pro Circuit Team Green Kawasaki Rider,  Chance Hymas (15 y.o), led the charge in Pro 250 and Pro 450 taking both victories. The young Idahoan also comes off a WORCS Pro 250 win in Lake Havasu.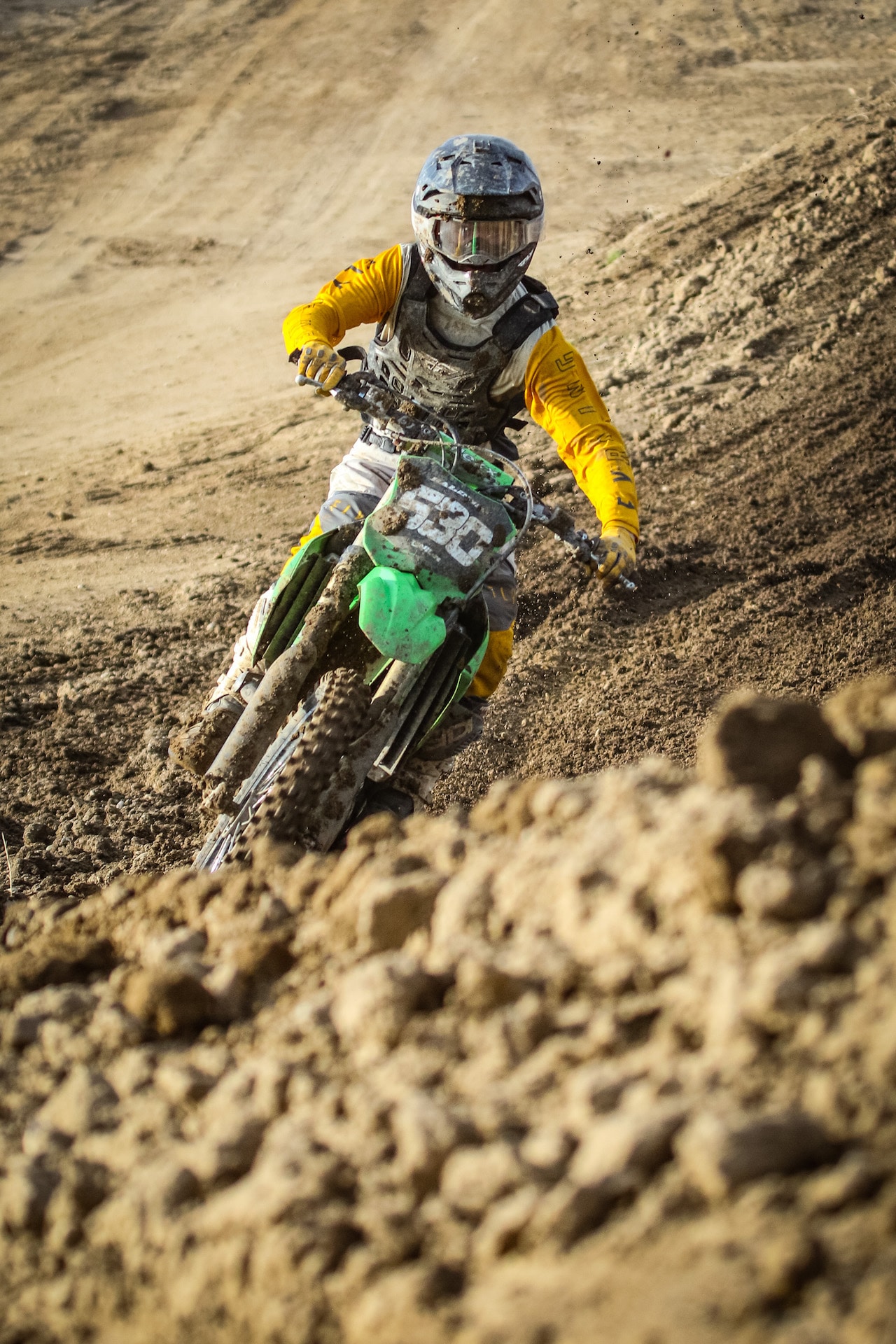 Jayce Baldwin finished second in the 250 Pro class. 
The Fastway by Pro Moto Billet Crew was on hand to support the racers, and capture the action behind the lens!
Photos by Danny Adair (Fastway by ProMoto Billet)
450 A (PRO)
1. Chance Hymas #832 (Pocatello, ID)
2. Riley Brough #482 (Kaysville, UT)
3. Austin Kouba #140 (Boise, ID)
250 A (PRO)
1. Chance Hymas #832 (Pocatello, ID)
2. Jayce Baldwin #530 (St. George, UT)
3. Boston Boots #885 (Farr West, UT)
CLASSIC PHOTO
Michael Brandes in 1999 racing the Glen Helen National on a Primal Impulse Suzuki RM125.
---
Moto Trivia answer: This photo is of the start of an Arenacross back in 2004. Number 16 in John Dowd and number 1 is Josh Demuth.