MOTOCROSS ACTION MID-WEEK REPORT
#WHIPITWEDNESDAY
Rider: Ken Roczen
Event: Final round at Atlanta Motor Speedway
Bike: 2021 Honda CRF450
Photographer: Brian Converse
TWO-STROKE SPOTLIGHT: 2000 SUZUKI RM250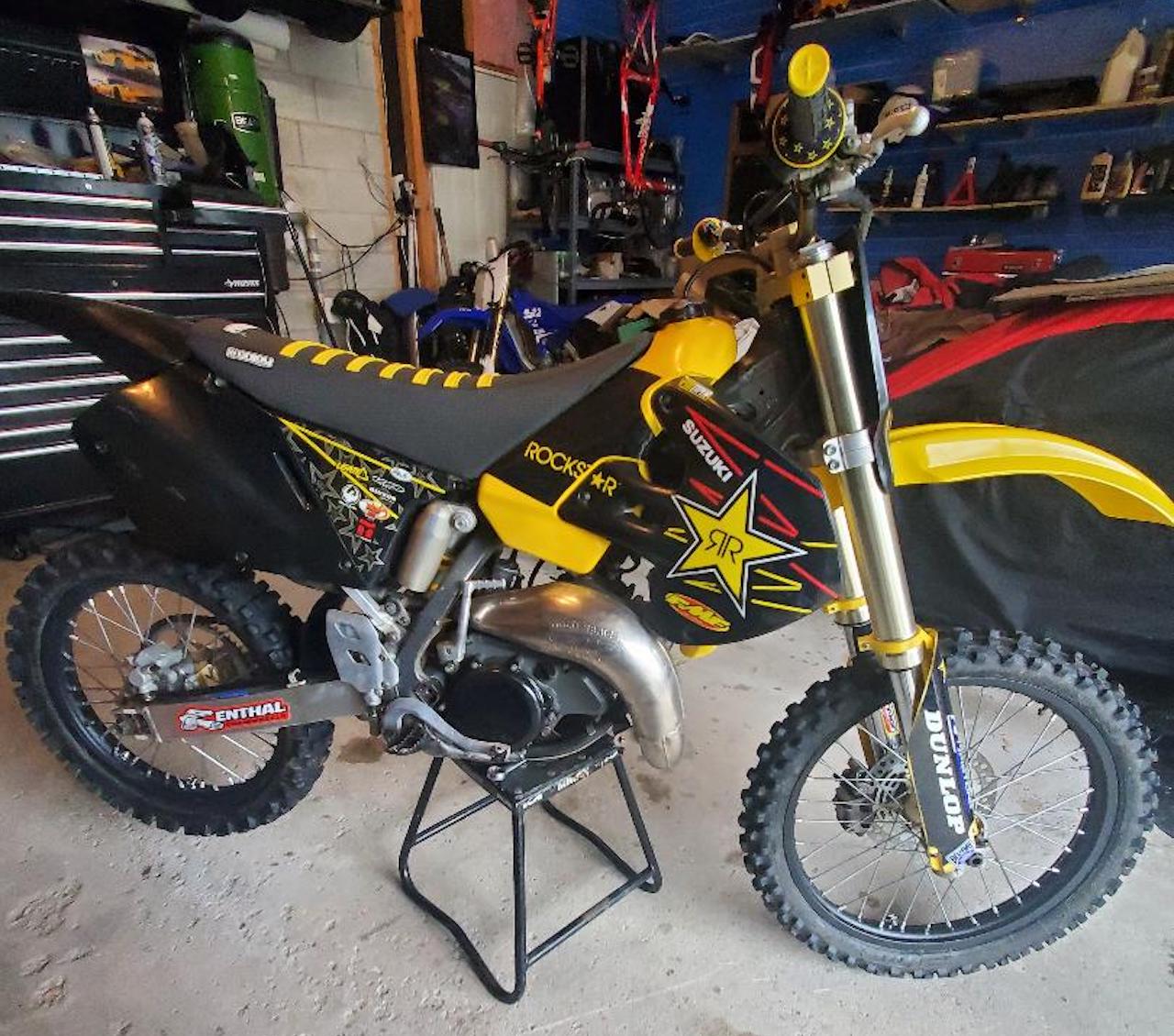 "Hi MXA, love your magazine. I have been reading Jody's box  since I was a kid age 15 and now I'm 54.  Time flies and can really make us feel like a fossil sometimes.  I stopped riding at age 22 and bought a bike at age 48.  That's a long 26-year vacation.  Anyways, I came across this 2000 RM125 here in Toronto last year for $1600 USD.  It even cost me $500 USD less, because I flipped a 2000 YZ125 and made a nice profit on it , and all it needed was a plastic kit.
"When i found the RM, I had a funny feeling that it didn't need much.  I figured, lets take apart the wheels and powdercoat the rims and hubs.  Then decided to do the seat cover too.  That's all I did to this bike.  It came with full FMF pipe and silencer, Vertex upper triple clamp, skid plate, Renthal bars, and all the Rockstar graphics.  Apparently, the kid that owned it hardly rode cause his step mom was crazy and kicked him out of the house? He sold it to my new riding buddy Jason, who had 17 bikes at the time, and he then decided it was time to part with it, and sold it to me.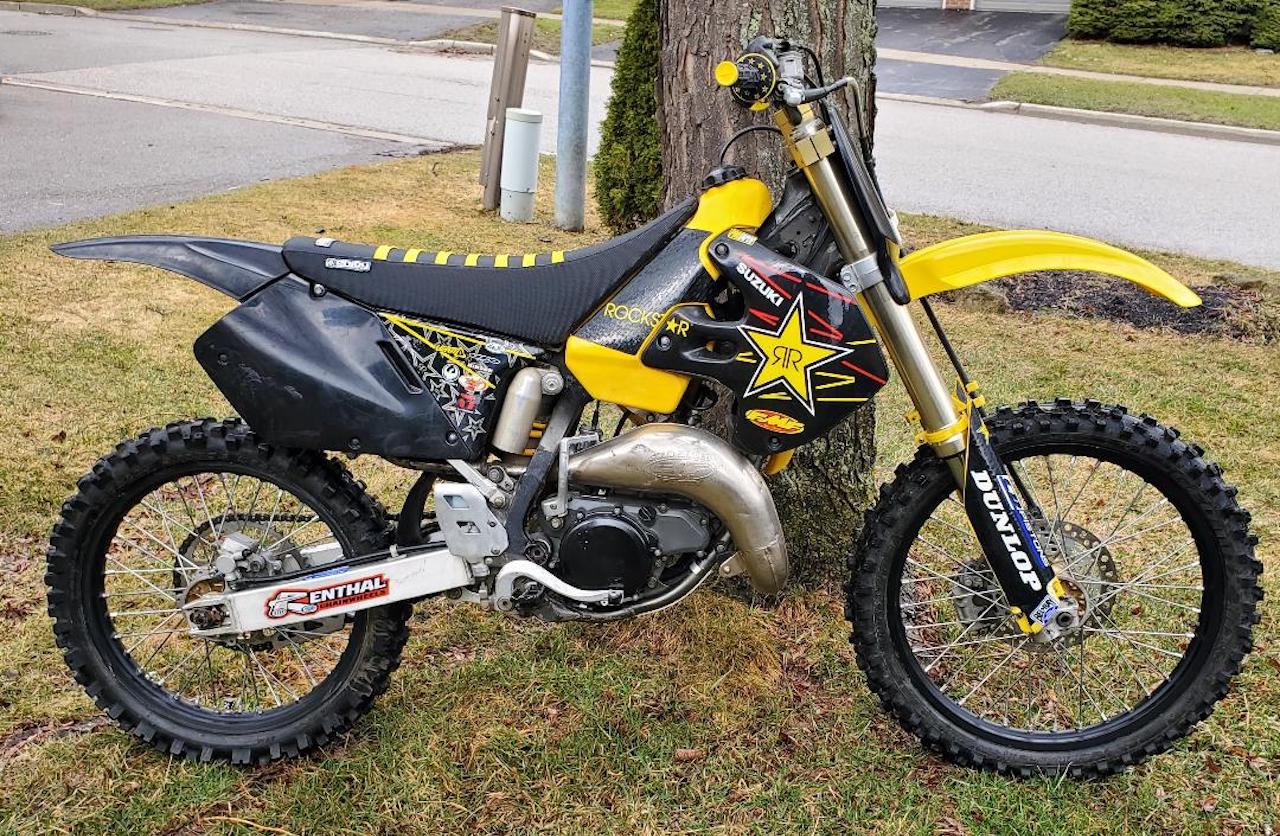 "The top and bottom end were supposed to have been replaced several years ago? When Eric Gore cracks them open I am planning on doing his 144 kit.  This winter I am going to replace the shock oil and fork oil.  It's probably original stuff in there.  The bike came with a worn out and flat rear tire.
"If it wasnt for MXA, I never would of bought this bike.  You had an old article of how cheap you can buy a 125 for. Well, that was me about 7 years ago.  I bought a 2000 CR125 that I sold.  The bike was a nightmare and eventually blew up on the guy I sold it to.
"Guys, keep up the great work, you guys are the best in the land at what you do !" —
Vincent Lieberman 
WHAT MXA IS UP TO | TWO-STROKE FEVER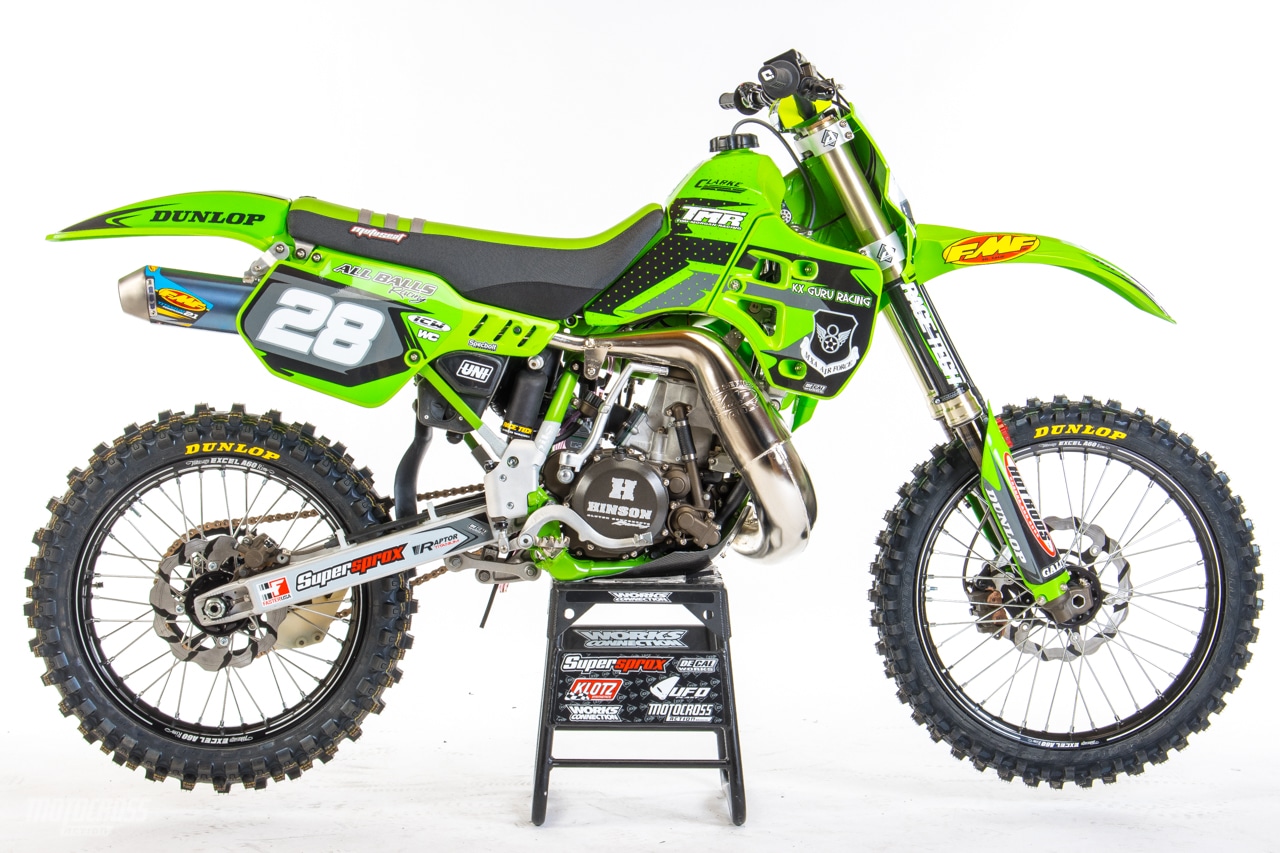 We are in the mist of testing a new-age 1991 Kawasaki KX500 right now. 
So far while in the hands of MXA's Managing Editor and former National Pro Daryl Ecklund he said that his KX500 is a gentle giant. It is an easy to ride, that is for a 500cc two-stroke. 
This is the bike Josh Grant was supposed to race at the 2021 World 2-Stroke Championship. However, he never got that chance due to a crash in practice. That left an open spot on the Twisted Development-built YZ300. Supercross racer Robbie Wageman was recruited and went on to win the Open Pro class. The next week we got to test the bent up bike that Robbie won on and Grant crashed on.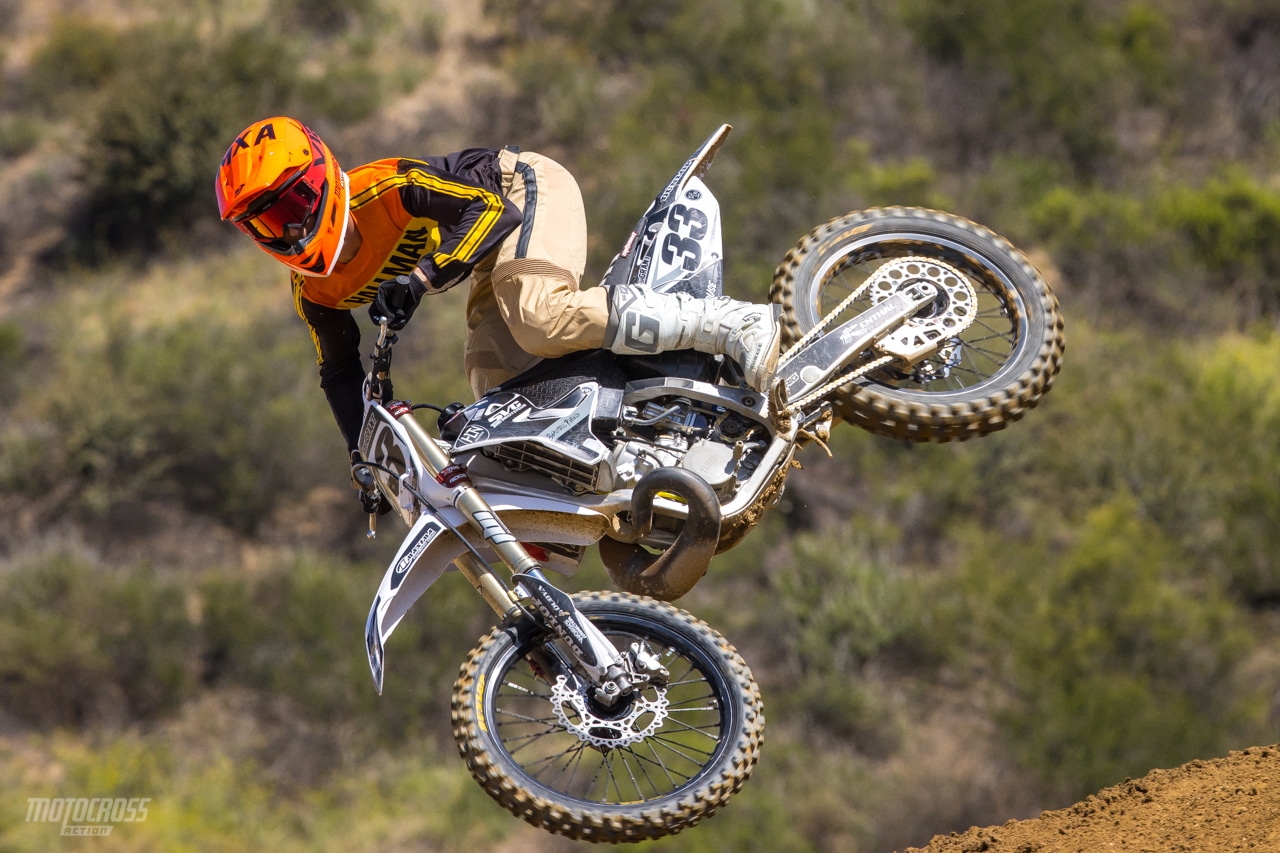 Josh Mosiman getting stylish on the YZ300. 
We got to ride and test the bike Mark Chilson has been working on for a decade. A 2003 KX125. 
Conner Styers got first dibs ridding the KX tiddler.
MXA TEAM TESTED | SIDI CROSSFIRE 3 SR BOOTS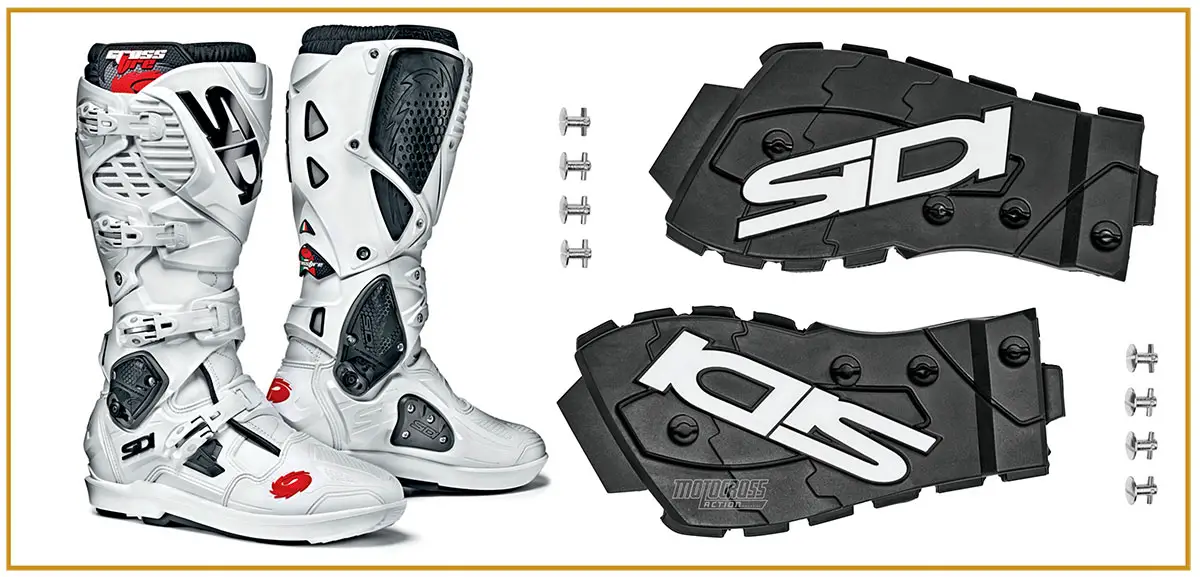 WHAT IS IT? The Crossfire 3 SR boot is Sidi's latest addition to its off-road boot lineup. The third-generation updates incorporated into the Crossfire 3 SR make it even better than before.
WHAT'S IT COST? $574.99.
CONTACT? www.motonation.com or (877) 789-4940.
WHAT STANDS OUT? Here's a list of things that stand out with the Sidi Crossfire 3 SR.
(1) Build. The Crossfire 3 SR boot has a slim design that gave our test riders the well-connected, boot-to-bike feel they desire. There is an all-new ankle pivot system that incorporates a hard-limit stop to prevent ankle hyperextension. The Sidi Crossfire is famous for its excellent replaceable sole, but on the 3 SR, the sole has been updated with a thicker, more cupped design. The new shape allows your foot to rest deeper into the sole system for less slippage. The part of the dovetail, anti-skid, rubber sole that covers the arch area is replaceable with simple hand tools.
(2) Buckles. Sidi's buckles are unique in that each one is mounted with a single screw that acts as its fixed point. This single pivot allows each buckle to move independently of the other buckles. This makes for increased comfort, because the buckles can find their perfect centers. Because of this floating design, MXA test riders adjusted the straps tighter on the 3 SR than they would on other boot brands. The straps are equipped with a replaceable, micro-adjustable, cam-lock buckle system with memory-retention nylon straps.
(3) Fit. After wearing the Crossfire 3 SRs, test riders raved about the ultra-slim fit of the boots. The Sidi 3 SR boot has a snug fit around the ankle that is similar to that provided by Sidi's original all-leather boots. The calf plate's inner double adjustment lets the plate expand to fit riders with large calves or clunky knee braces. It should be noted that Sidi builds its footwear on Italian lasts (the shaped foot form that everything attaches to). What does that mean? If you have wide feet in an E, EE or EEE width, the Italian shape may be too slim for you.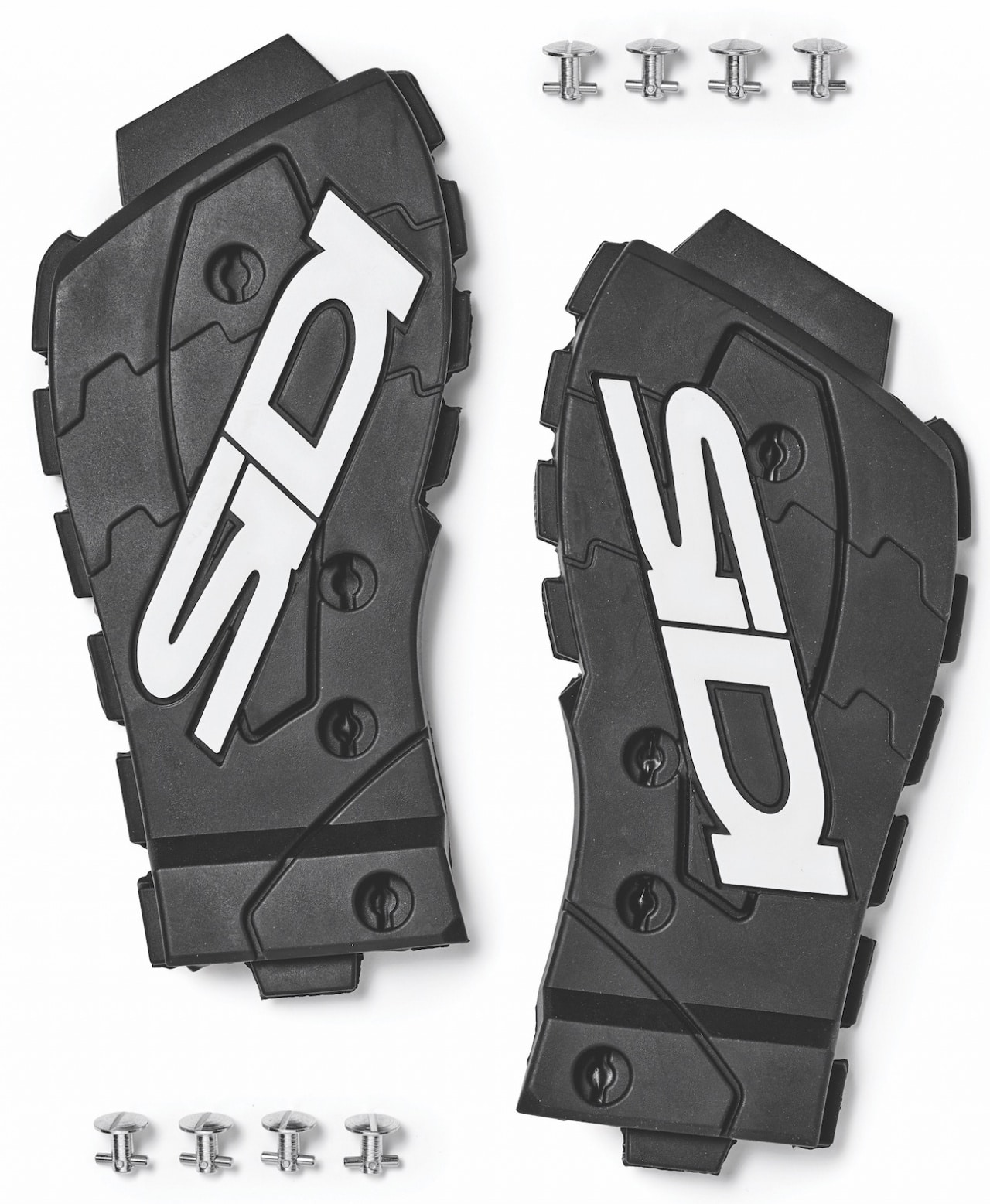 (4) Replaceable pieces. Sidi offers a plethora of replaceable parts on its boots. All the bolt-on pieces on a Sidi boot are replaceable—from the shin plate to the buckles to the soles. There are 12 different replaceable pieces that can be swapped out to rebuild or customize your Crossfire 3 SR boots. This includes multiple color combinations.
(5) Feel. The Crossfire 3 SR's chassis is on the softer side, which is popular among MXA test riders. The MXA test riders enjoy being able to brake and shift without feeling restricted in motion. Each Crossfire 3 SR boot features five air vents and a Teflon mesh to help your foot breathe.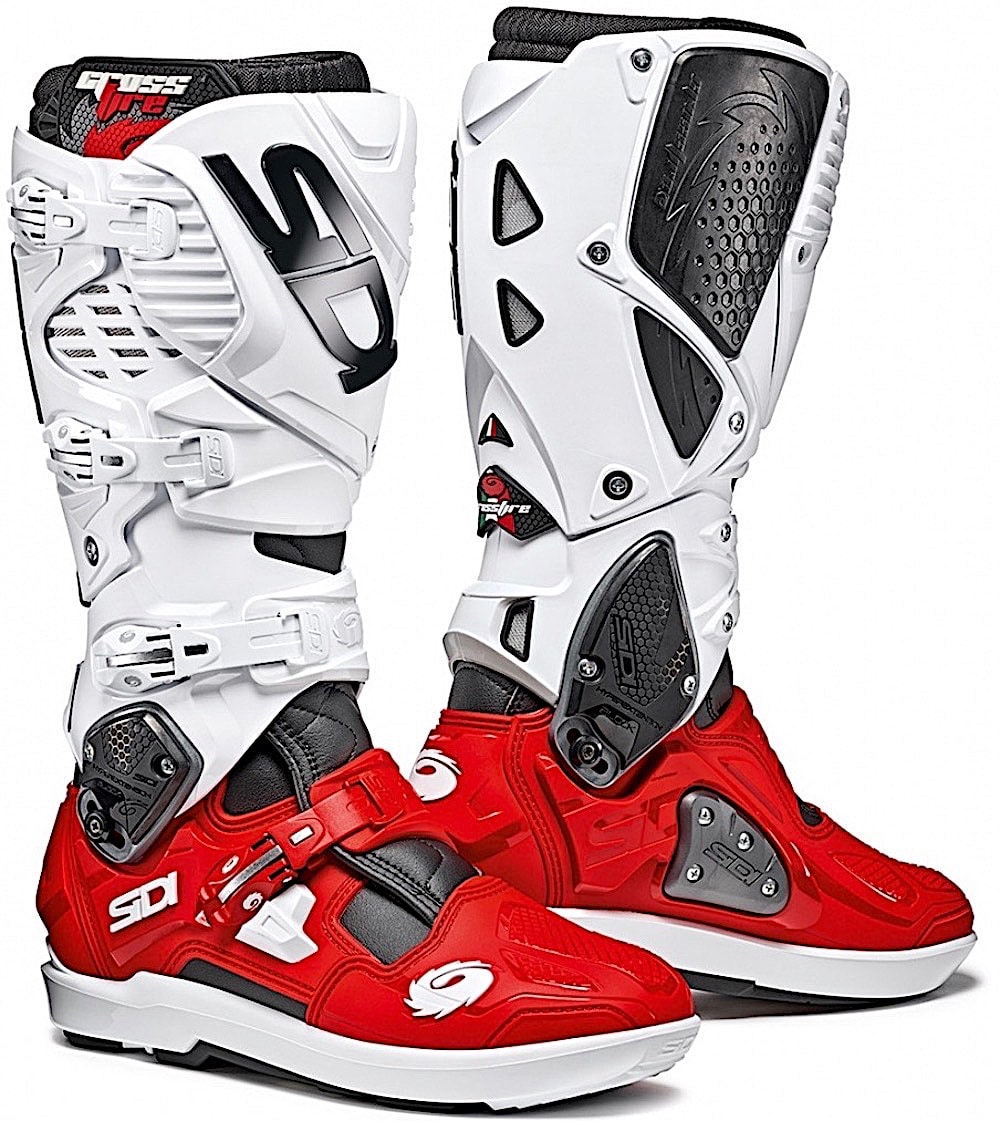 (6) Durability. Because so many parts are replaceable, it is possible to double the lifespan of the Sidi boot. The third-generation SR soles are firmer than previous Crossfire boots' soles. A laminated Technomicro material is used to make the boot water-resistant. It also makes the leather easier to clean while reducing weight and increasing flexibility.
WHAT'S THE SQUAWK? Our criticisms are focused on how complicated the Crossfire 3 SR is to put on. With the single-screw buckles, test riders had to pay more attention to lining up the straps. It takes a few steps across the pits before the boots adjust and feel comfortable on your feet. We occasionally had to re-tighten the straps after walking in the boot.
DON'T MISS THE 2021 ADELANTO GP!
FMF THE DROP COMING TO YOU IN A POSTER BOX
CHECK OUT THIS WEEK IN MXA | AUSTIN FORKNER TALK'S ABOUT MOVING TO THE 450 CLASS
TEN THINGS YOU NEED TO KNOW ABOUT SETTING UP YOUR SUSPENSION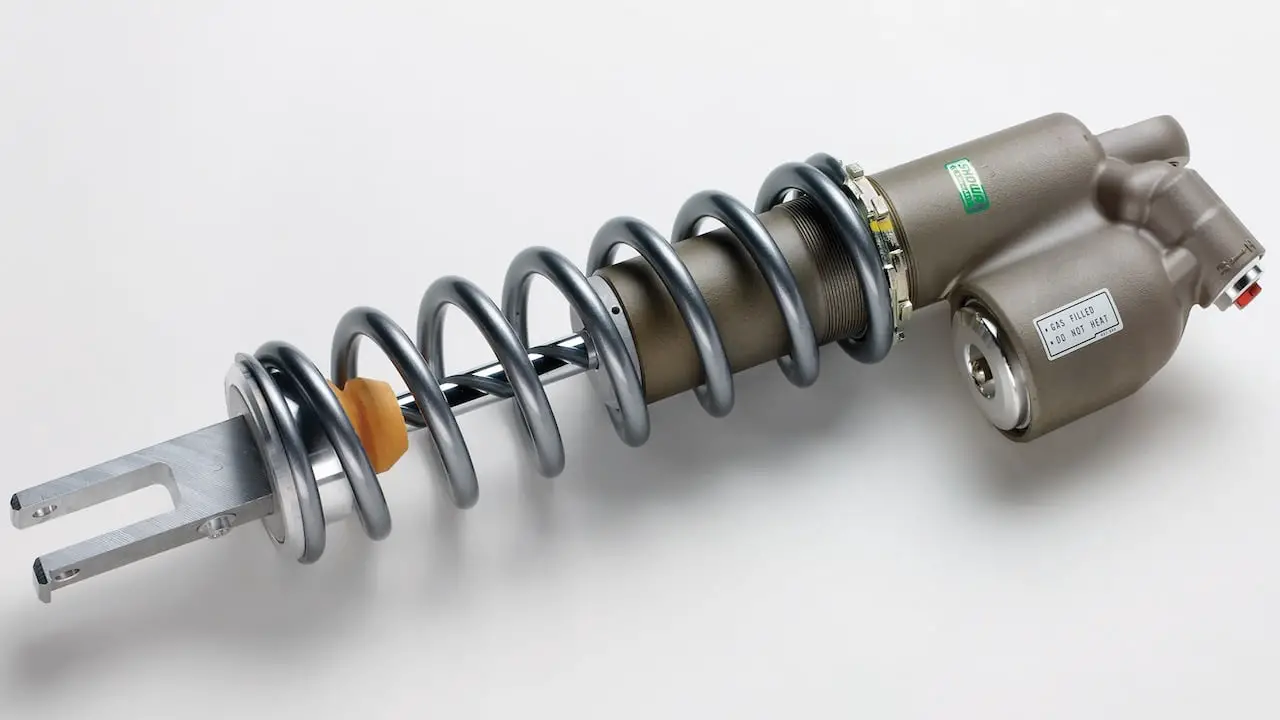 (1) Dial it in. Dialing in suspension can be very tricky, even for experienced racers, for three reasons. (a) Clicker changes always affect multiple areas of performance. (b) It's easy to misidentify what's causing a problem over an obstacle. (c) A change that works well for one type of obstacle may work poorly for another type. The following is a list of common mistakes when it comes to dialing in suspension. If you can avoid all the pitfalls, you're on the fast track to a great setup.
(2) Don't give up. Dialing in your suspension is a matter of trial and error. It's time-consuming. If you're not happy with your changes, don't give up. Go back to stock numbers and try again. Continually paying attention to what your suspension is doing and chasing better settings will pay off in the long run. It will not only lead to better suspension settings, but it will lead to analyzing how you are approaching obstacles and refining your riding techniques.
(3) Go big. If you make a change and can't feel the difference, it's a waste of time. One click is difficult to feel, even for experienced testers. Make a change that is big enough to feel. Remember that you learn just as much by going in the wrong direction as going in the right direction. Once you are in the ballpark, zero in with smaller clicker increments.
(4) Seesaw effect. Bad fork settings hurt shock performance and vice versa. If the forks are too stiff, for example, they will transfer an undue amount of force from a bump into the shock instead of absorbing it. In this situation, the rider often feels that the shock can't handle the load and stiffens up the rear to balance the bike out. In reality, softening the forks would have solved the issue and achieved a plusher setup.
(5) High speed vs. low speed. The rear shock has an outer dial for adjusting compression during high-speed shock-shaft movements and an inner clicker for low shaft speeds. Riders assume that high-speed shock movements occur when they flat-land from a big jump. The truth is, jump faces, landings, medium-sized bumps and rollers are all low-speed shock movement. It's the smaller stutter bumps that really get the shock moving quickly. Use the outer dial to adjust the ride height of the rear while in motion in those high-speed shock-shaft travel situations.
(6) Stiff or soft? People regularly "Ask the MXperts" why their suspension continues to feel so harsh when they have turned out the compression clickers or even went to softer springs. The answer? Suspension gets firm as it travels down into its stroke. Overly soft suspension bypasses the first part of the stroke and rides in the firm part. Suspension that is too soft will feel too stiff. Try to be aware of what part of the stroke the suspension is in. A fork-travel gauge is a simple elastic band that goes around the fork tube; it can be a useful tool in this endeavor.
(7) Free-sag confusion. The proper way to determine if a bike has the correct shock spring is with free sag, which is taken without the rider on the bike after race sag is set. The confusion comes when interpreting the numbers. If your bike has very little free sag after setting the proper race sag, then the spring is too soft — and had to be cranked down with a lot of preload. A firmer spring can actually be softer initially because it will require less preload. Proper free-sag numbers vary depending on the bike, but most tuners recommend free-sag numbers from 30mm to 40mm.
(8) Kicking. Nothing is worse than a rear end that kicks in the bumps. The natural tendency is to slow down the rebound of the shock to combat the kick, but that isn't always the best solution. If the shock is blowing through its travel because it doesn't have enough compression, it will kick. If it packs because it has too much compression, it will kick. If it has too much rebound, it will refuse to return to full length in time for the next bump and kick. And, logically, if it doesn't have enough rebound, it will kick. As a rule of thumb, try more compression before more rebound.
(9) Rebound. Rebound clickers, especially on the forks, can be out of sight, out of mind for many riders because it can be difficult to know when to adjust them. Suspension needs to be active enough to follow all the contours of the ground, but not so active that it's busy or nervous. If the suspension isn't rebounding fast enough, it loses travel with each consecutive bump and "packs." To know when to adjust rebound, pay attention to the attitude of the bike and suspension performance over a series of bumps.
(10) Compare to stock. After a day of testing and dialing in your suspension, write down your settings and go back to the stock settings for a back-to-back comparison of your overall changes. This can be disheartening, because you may discover that you wasted a whole day. It's easy to start chasing your tail and go too far when testing suspension. It's human nature to think that if two clicks are good, 10 clicks must be great. Realizing the stock settings are better doesn't mean your changes weren't valid; you probably just got carried away. Try again with more modest changes.
WE GO INSIDE OF CARSON MUMFORD AND COTY SCHOCK FXR CRF250'S
 CLASSIC PHOTO