MOTOCROSS ACTION MID-WEEK REPORT
#WHIPITWEDNESDAY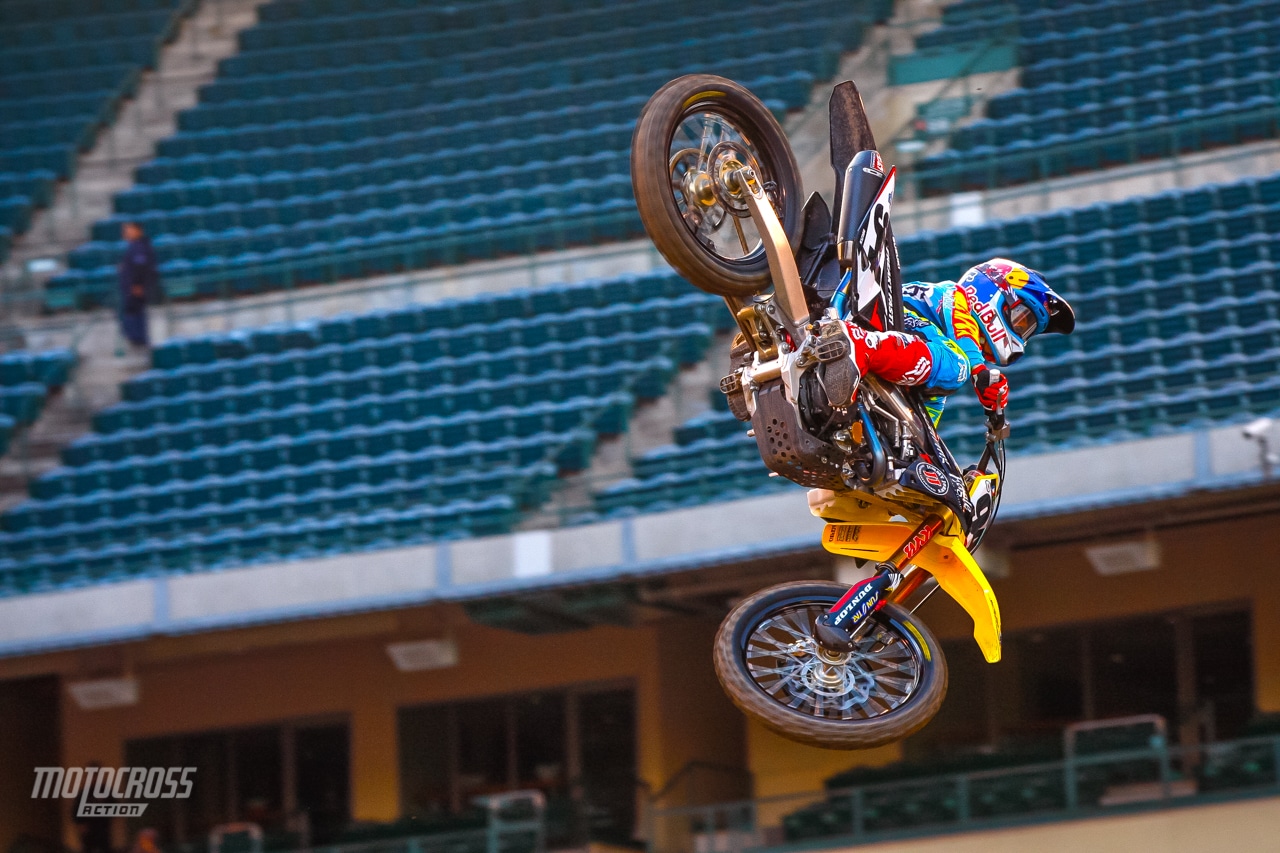 Rider: Ken Roczen
Focal length: 300
Exposure: 1/320 sec
F-stop: f/4.5
ISO: 640
Photographer: John Basher
DECADE OF DUBYA | GET AN INSIDE PEEK 
MXA | MOTO | TRIVIA

What year and displacement is this KX? The answer is at the bottom of the page.
TAKE THE MXA SURVEY FOR A CHANCE TO WIN A SUNDAY MOTORS FLAT TRACKER
Don't pass on this opportunity to win a free Sunday Motors bike! Completely fill out the annual "Reader Survey" below or click here. We'll take your input to help improve both the web and monthly print content of Motocross Action. One lucky winner will be chosen at random to receive a bike from Sunday Motors. For a few minutes of your time, you'll be entered into a drawing to win this Sunday Motors S 147 flat-track motorcycle. The S 147 model features a 150cc engine, Mikuni carburetor, 14-inch front/rear tire, stainless steel footpegs, bottom-mount brake caliper, YCF 310mm rear shock, 200mm rear disc, low-exhaust configuration system, and kill switch with leash. One winner will be chosen on July 6, 2021.
The MXA wrecking crew is busy year-round testing motorcycles and producing content for the magazine and website, but once a year we compile a "reader survey" to help us learn more about our loyal magazine/website readers and viewers. We take your input on the survey to help improve both the website and monthly print content coming from Motocross Action. This year, we are offering the super cool opportunity of winning a Sunday Motors 147 Flat Track motorcycle! Completely fill out the annual MXA Reader Survey by click here. One lucky winner will be chosen at random to receive a bike from Sunday Motors and you'll be helping us out as we strive forward continuing to testing motorcycles, parts and gear. One winner will be chosen on July 6, 2021.
BROKEN FINGER AT THE THUNDER VALLEY NATIONAL | WITH FAST FREDDIE NOREN
450 MOTOCROSS CLASS
Since 1974 this was round #490 of the Premier class, and it was a memorable one.

Ken Roczen went 1-1 to win Thunder Valley.  The German rider has won three consecutive motos this season. 

After not racing in 2020, Roczen's last win was in Unadilla in 2019.  Roczen gets his 20th motocross National win.
Ken Roczen and Eli Tomac balling for the Washougal win back in 2019. 
Since 1974, for the first time in motocross history, American riders have been held off of the top spot of the podiums in the first two rounds in the Premier Class.  Ken Roczen has now won a National overall in the 450 class for 5 seasons.

Dylan Ferrandis goes 2-2 for 2nd overall, trails Roczen by one point.

The fast Frenchman now has back-to-back podiums.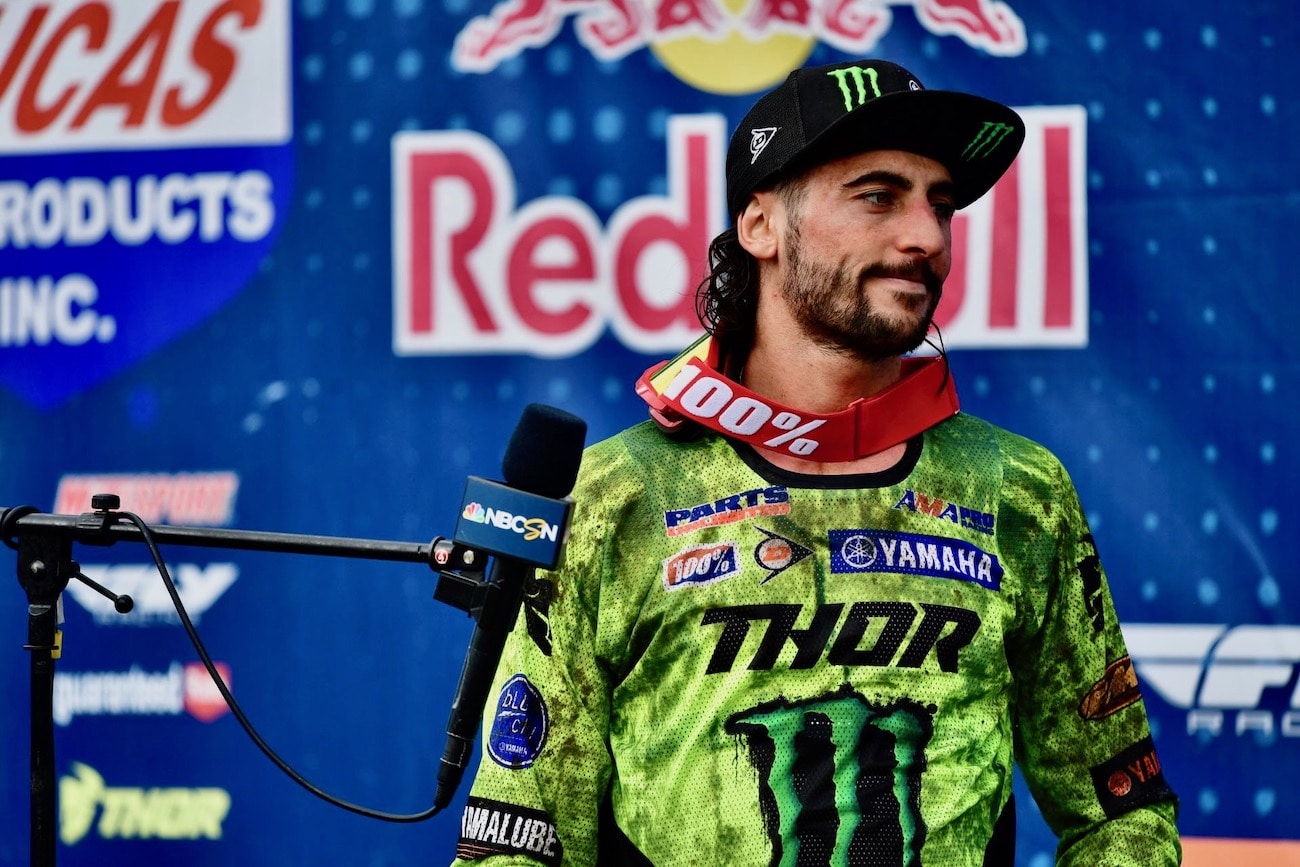 Dylan Ferrandis has had an impressive two rounds. 
Adam Cianciarulo went 3-6 for 3rd overall, it was his 7th career podium.

Former champion, Eli Tomac struggled to make the top ten. The former champion has won at least one 450 National overall since 2014 (seven consecutive seasons) with a week off can E.T. get up to speed to keep that streak alive.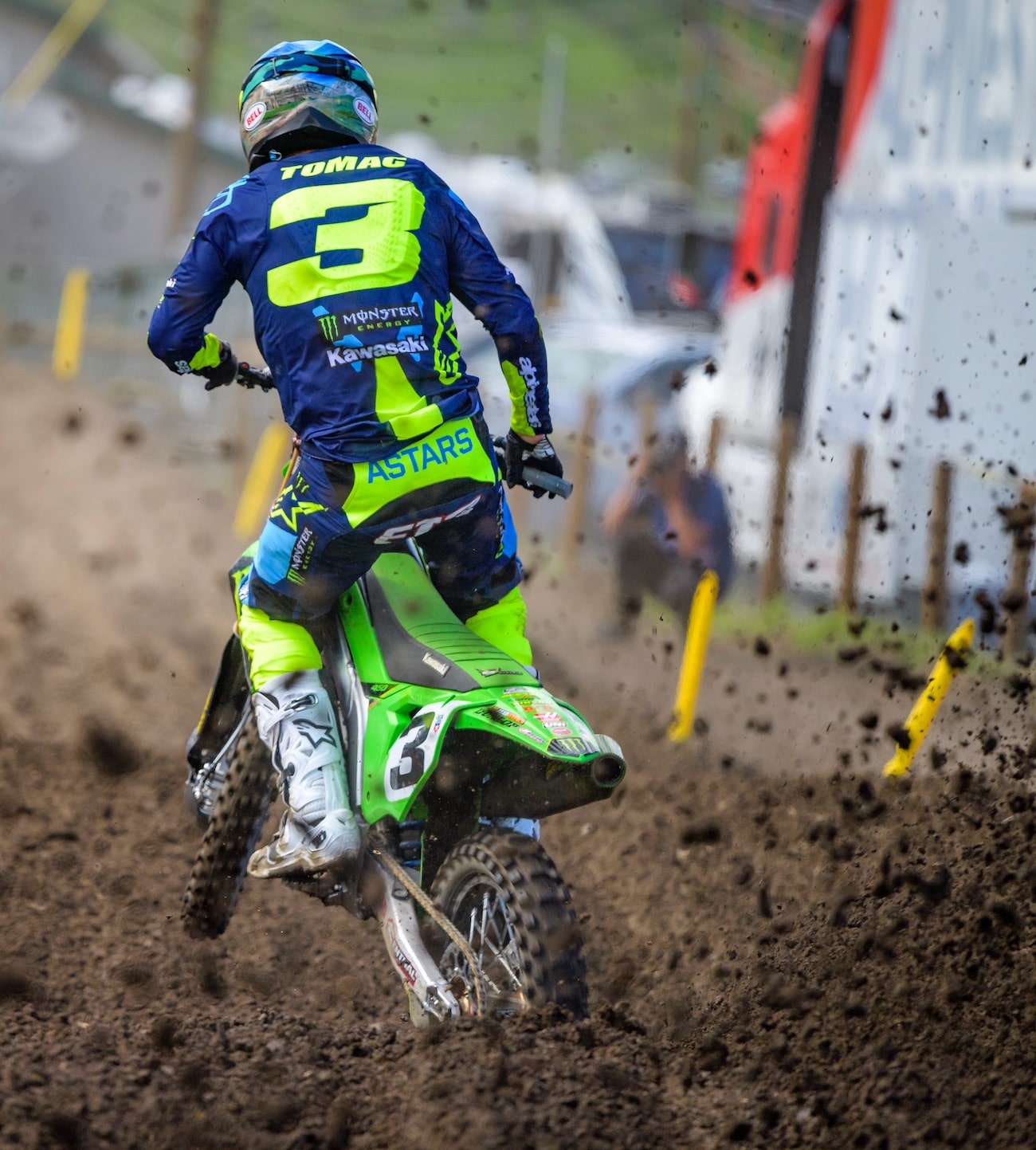 Eli Tomac is starting off the season slow.
Defending champ, Zach Osborne, went 12-40 for 16th overall.  Can he find the speed he had last year? Or his his back injury going to sideline him?

250 THUNDER VALLEY RECAP
Justin Cooper won the overall in Thunder Valley without winning a moto. The Yamaha rider went 2-2 for the overall win.

It was Cooper's 3rd career win, and Yamaha has now won an overall for 8 consecutive seasons.

Jett Lawrence got 2nd overall, and his second podium of the season, and now has a 10 point lead over Justin Cooper.
Hunter Lawrence went 5-2 for 3rd overall in his first podium of the season. 

Six total podium spots were available this weekend and USA riders were only able to get two of them. 
RANDOM RADNESS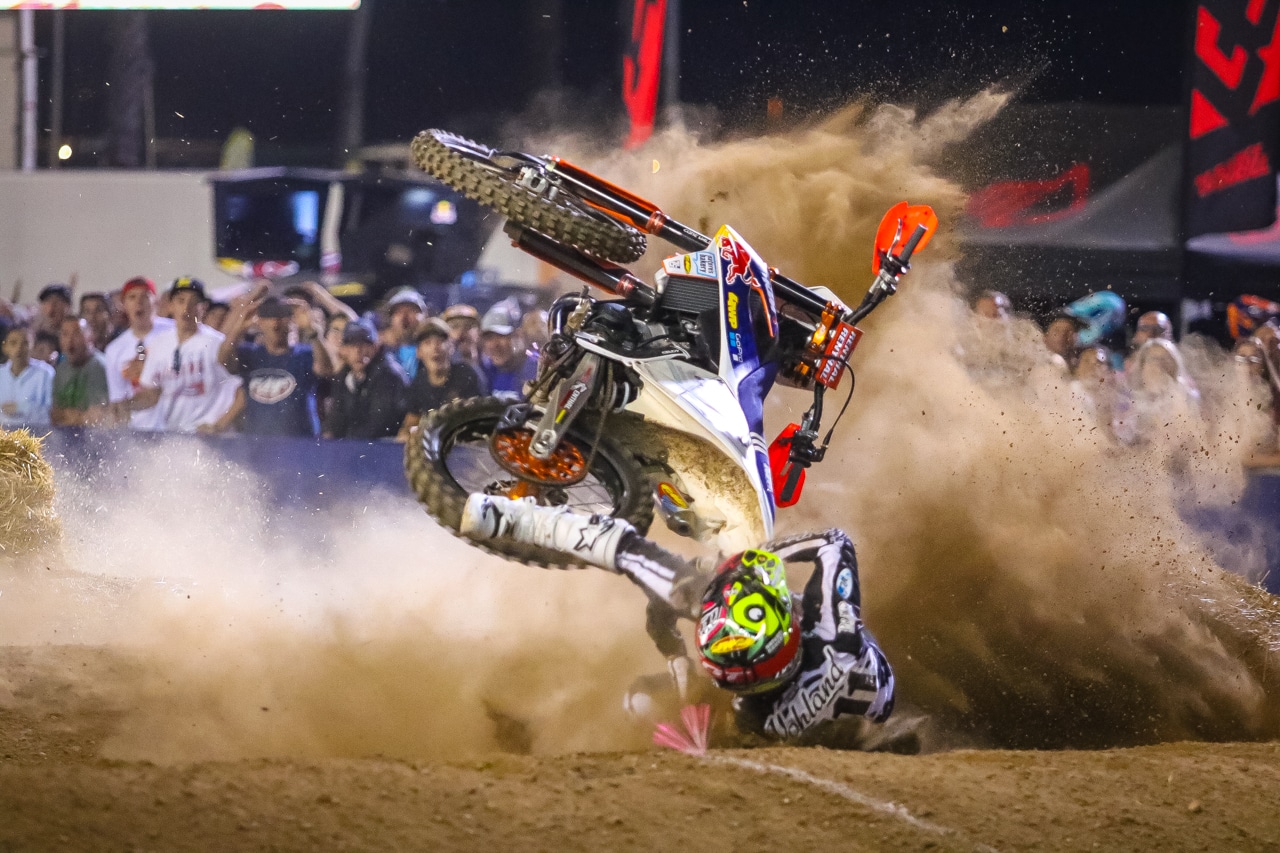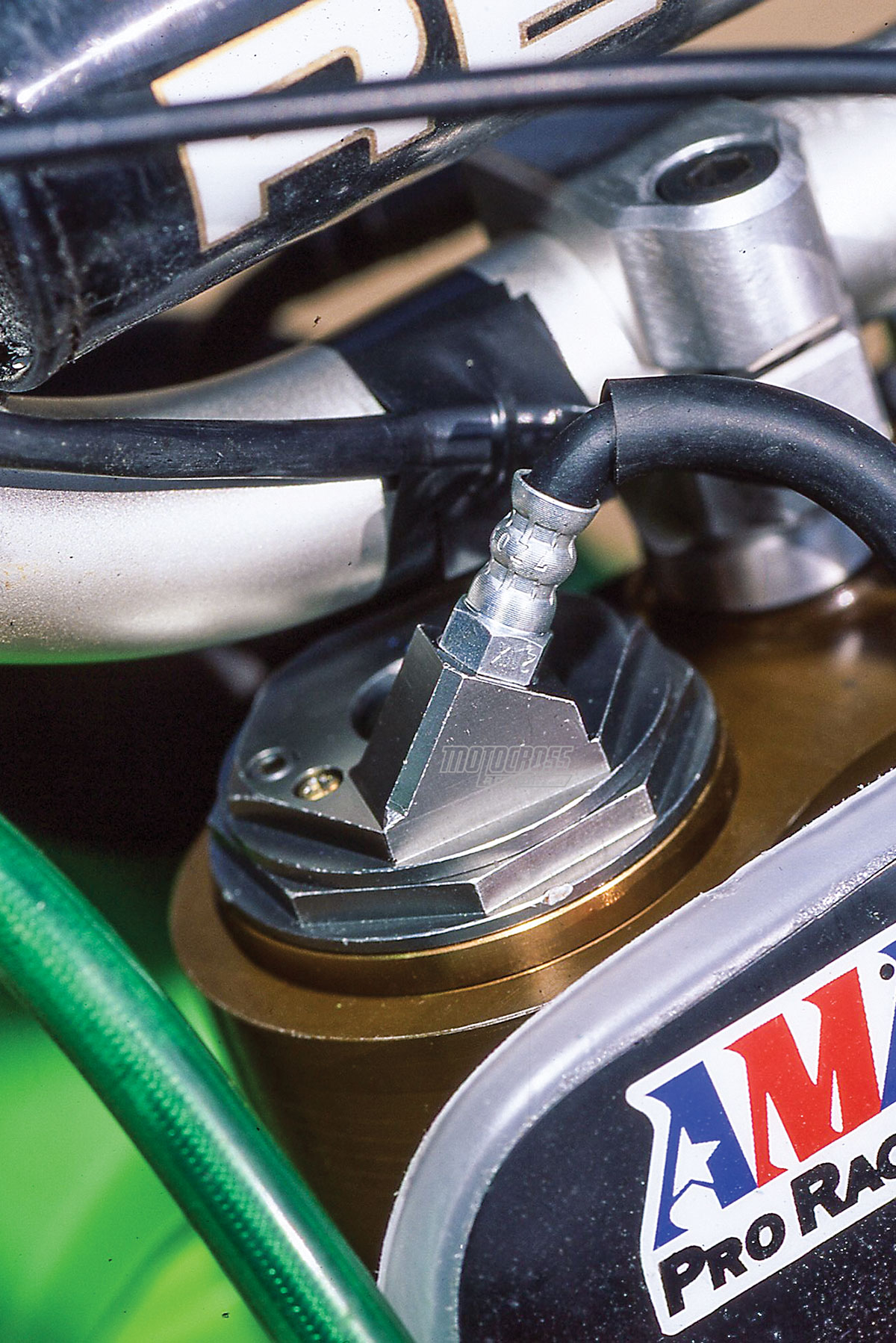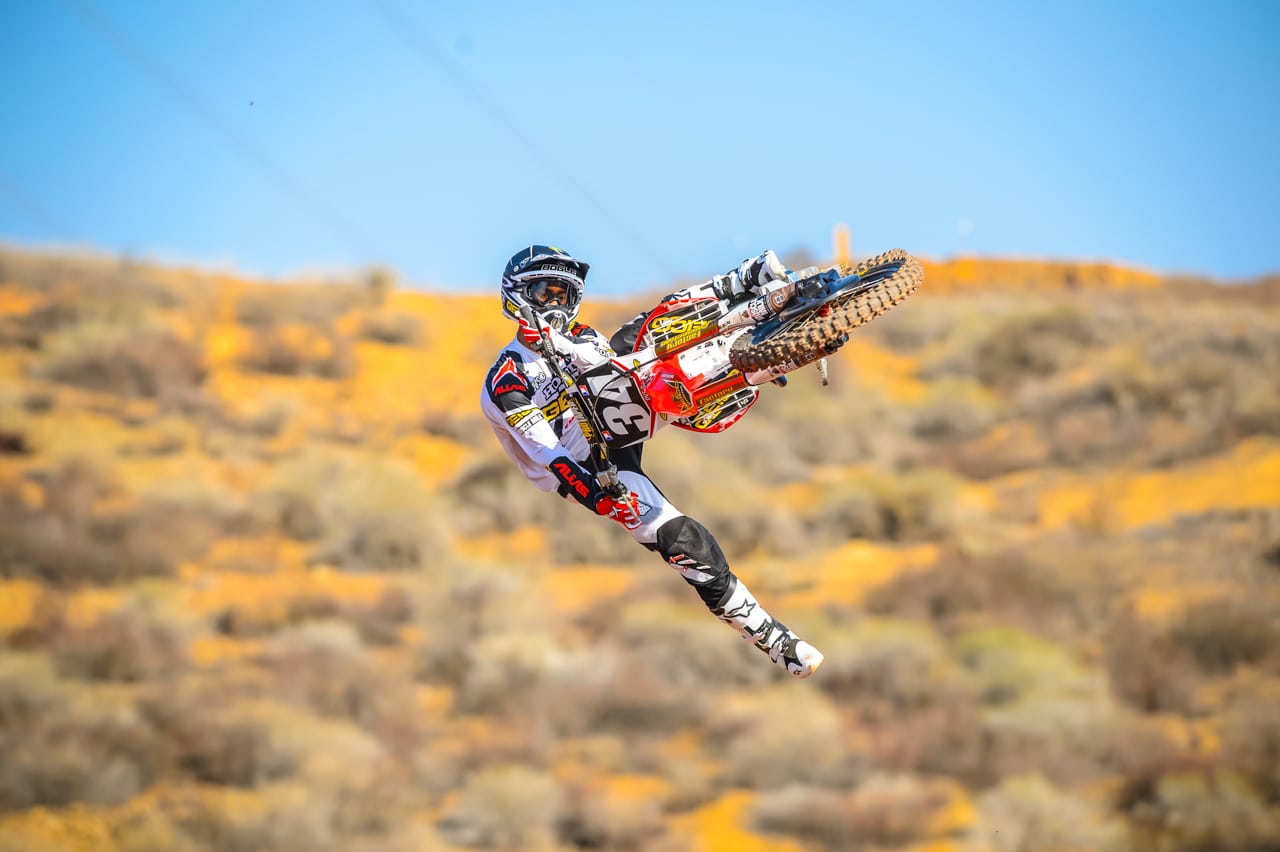 If you have some Random Radness that you want to be featured that is moto related send to [email protected]
TALK MOTO WITH MOTO MINDED PEOPLE. JOIN MXA'S FACEBOOK GROUP CHAT


We love everything moto and want to bring all moto junkies together into one place to share their two cents, ideas, photos, bike fixes, bike problems and much more. To check it out first you must need to or already have a Facebook account. If you don't, it isn't much work and you could even have an alias so nobody knows it is you. To join click HERE. After you request to join we will accept your request shortly after.
7TH ANNUAL KURT CASELLI MOTODOFFO EVENT ON JUNE 12
For more information go to www.kurtcaselli.com
TWO-STROKE WORLD CHAMPIONSHIP KTM 300SX | RAW
LOST BUT NOT FORGOTTEN | 1991 KAWASAKI KX125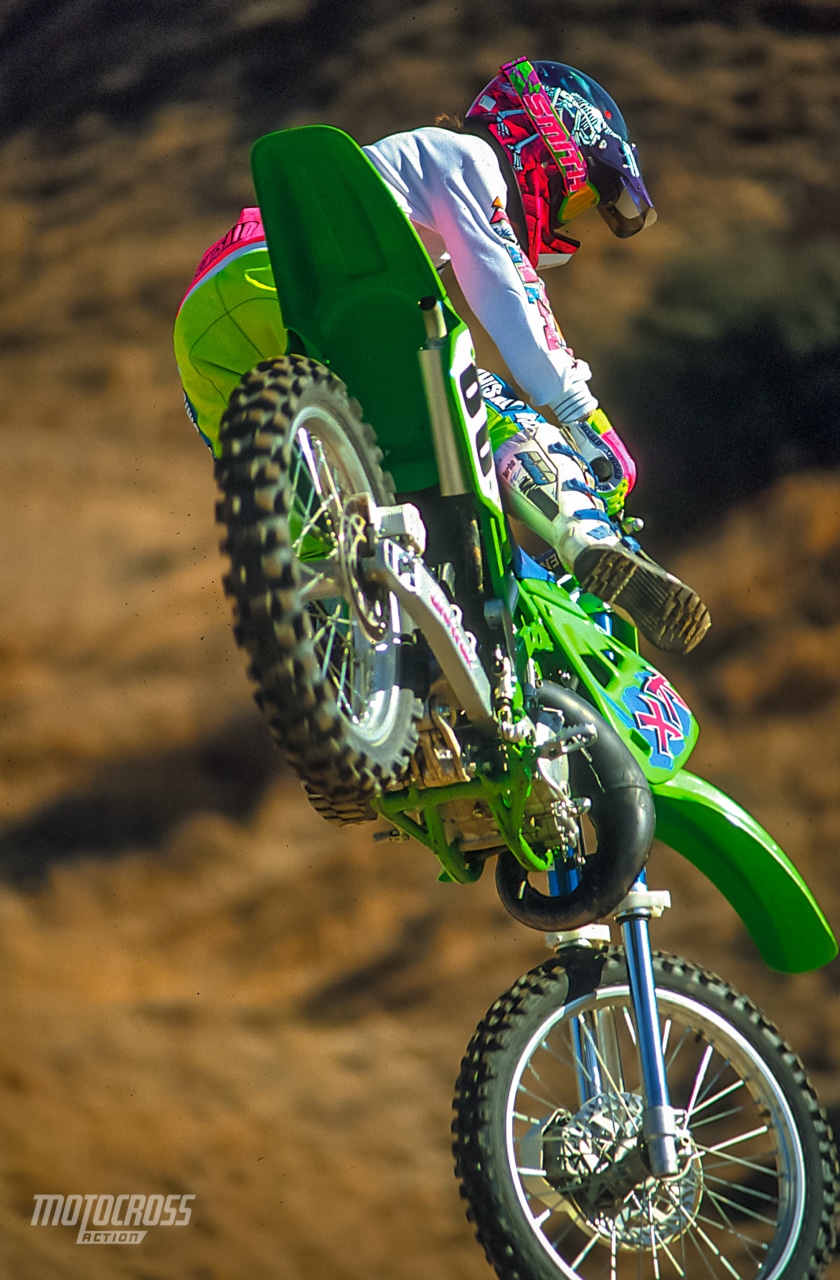 WANNA RACE IN SOCAL? NEED TO RENT A BIKE? FIND A PLACE TO STAY? JUST CALL STAPO WHEN YOU CAN TRAVEL AGAIN
Dennis Stapleton racing the first AMA Pro Motocross round at the Pala 450 National.
In his spare time, when he's not testing with MXA, racing in a foreign country, going to Japan or helping many of his motocross buddies, MXA test rider Dennis Stapleton opens up his house, garage, bikes and mechanics to help riders who would like to come to SoCal on a motocross vacation—and now that the coronavirus pandemic is waning in the USA and the country is opening back up, foreign riders will be able to come to America to race, train and sightee again. You should plan ahead and make your reservations now for this upcoming Summer and Fall. Dennis offers full service to all of the Southern California tracks for racers or for play riders. Whether you want to rent a bike, move in for a week, race at Glen Helen or take motocross lessons—this is one-stop shopping. Just send them an email ([email protected]). If you'd like to live the SoCal lifestyle for a day, a weekend, a week, a month or three months, visit Dennis Stapleton's' website at www.knobbyshopsouth.org for more details!
SPEED & SPORT ADVENTURES TRIP  MAMMOTH LAKES, CALIFORNIA
Speed & Sport Adventures is pleased to announced the addition of a second tour to the 2021 calendar for Sept. 27-Oct. 1. Our second ride will be in Mammoth Lakes, California, and will feature an incredible dual sport ride with two-time AMA 125c National MX Champion Steve Lamson and off-road legend Guy Cooper, along with industry experts Mark Kariya and Ken Faught. There are only 10 spaces available for this ride and more information can be found on speedandsportadventures.com.
THE JULY 2021 ISSUE OF MXA IS WINGING ITS WAY TO SUBSCRIBERS? YOU DO SUBSCRIBE DON'T YOU? IT IS THE BEST DEAL IN THE SPORT

What's in the soon-to-be-released July issue of MXA? There are 30 pages of two-strokescoverage, including in depth coverage of the 2021 Wiseco World Two-Stroke Championship, a full test on a how Dick Wilk built an awesome KTM 300SX, a test of the 43.5 horsepower Pro Circuit KTM 150SX engine kit, a story on how a long forgotten memory resulted in an ultra trick 2003 Kawasaki KX125, a review of Scalvini's stamped KTM 125SX exhaust system (did you know they also made stamped pipes as well as cone pipes?) and our cover story how to make your own version of the Yamaha YZ125 on the cover (it started as a $1000 Craigslist beater). And that's not all, we do a thorough interview of a man that only industry insiders have ever heard of and few of them can pronounce his name (just call him Sel). He's been a major player for decades, but you may only remember him best when we tell you that he is the man that convinced Roger DeCoster to jump ship from Suzuki and to KTM. Meet Selvaraj Narayana! And, much more!
HOW TO SUBSCRIBE TO MXA SO THAT YOU NEVER MISS ANOTHER ISSUE, PLUS GET A $25 ROCKY MOUNTAIN GIFT CREDIT TO COVER YOUR COSTS
If you subscribe to MXA you can get the mag on your iPhone, iPad, Kindle or Android by going to the Apple Store, Amazon or Google Play or in a digital version. Even better you can subscribe to Motocross Action and get the awesome print edition delivered to your house by a uniformed employee of the U.S. Government. Did we mention the $25 gift card for any part you want from Rocky Mountain ATV/MX? You can call (800) 767-0345 or Click Here (or on the box at the bottom of this page) to subscribe.
MXA YOUTUBE CHANNEL | HIT THAT SUBSCRIBE BUTTON
The MXA wrecking crew is everything moto related. Check out our MXA YouTube channel for bike reviews, Supercross coverage, rider interviews and much more. And don't forget to hit that subscribe button.
CLASSIC PHOTO

Kevin Windham ripping up a factory Honda CR250 two-stroke.
---
MXA TRIVIA ANSWER: The answer is a 1988 Kawasaki KX125.