MOTOCROSS ACTION MID-WEEK REPORT
#WHIPITWEDNESDAY
Rider: Justin Bogle
Year: 2021
Race: 2021 Hangtown National
Bike: Rocky Mountain KTM 450SXF
Photographer: Justin Bogle
TWO-STROKE SPOTLIGHT: ANDY STYLING'S 1991 KTM 500 ENGINE STUFFED INTO A NEW-AGE KTM CHASSIS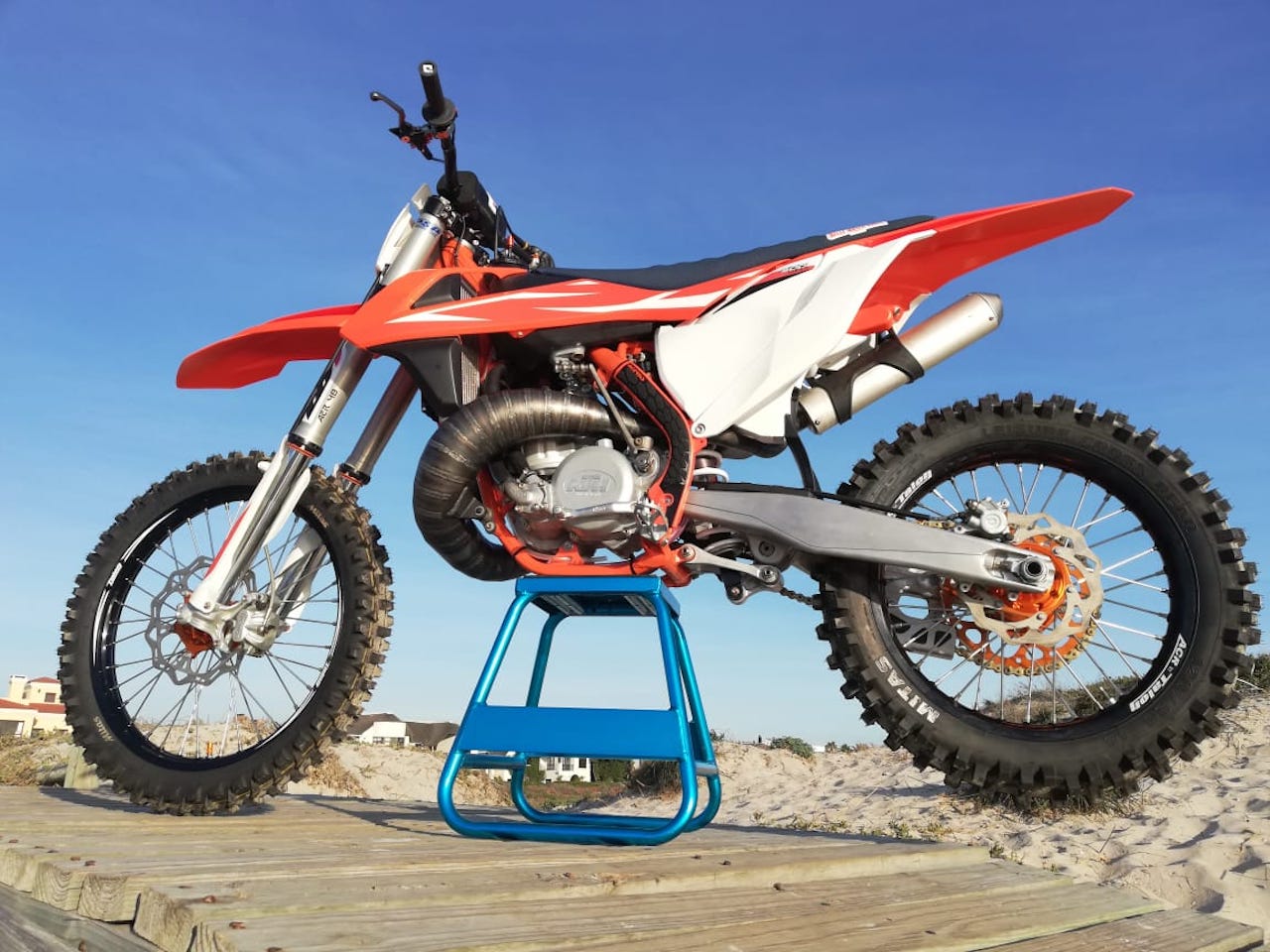 "Many people have put KX500 and CR500 engine in new-age chassis' because one has less conversion work to do compared to the old KTM 500 engines due. For instance the chain and pipe have to be mounted on the opposite side. It took some time, but here is my 1991 KTM 500 engine that was stuffed into a new-age 2018 KTM chassis." –Andy Styling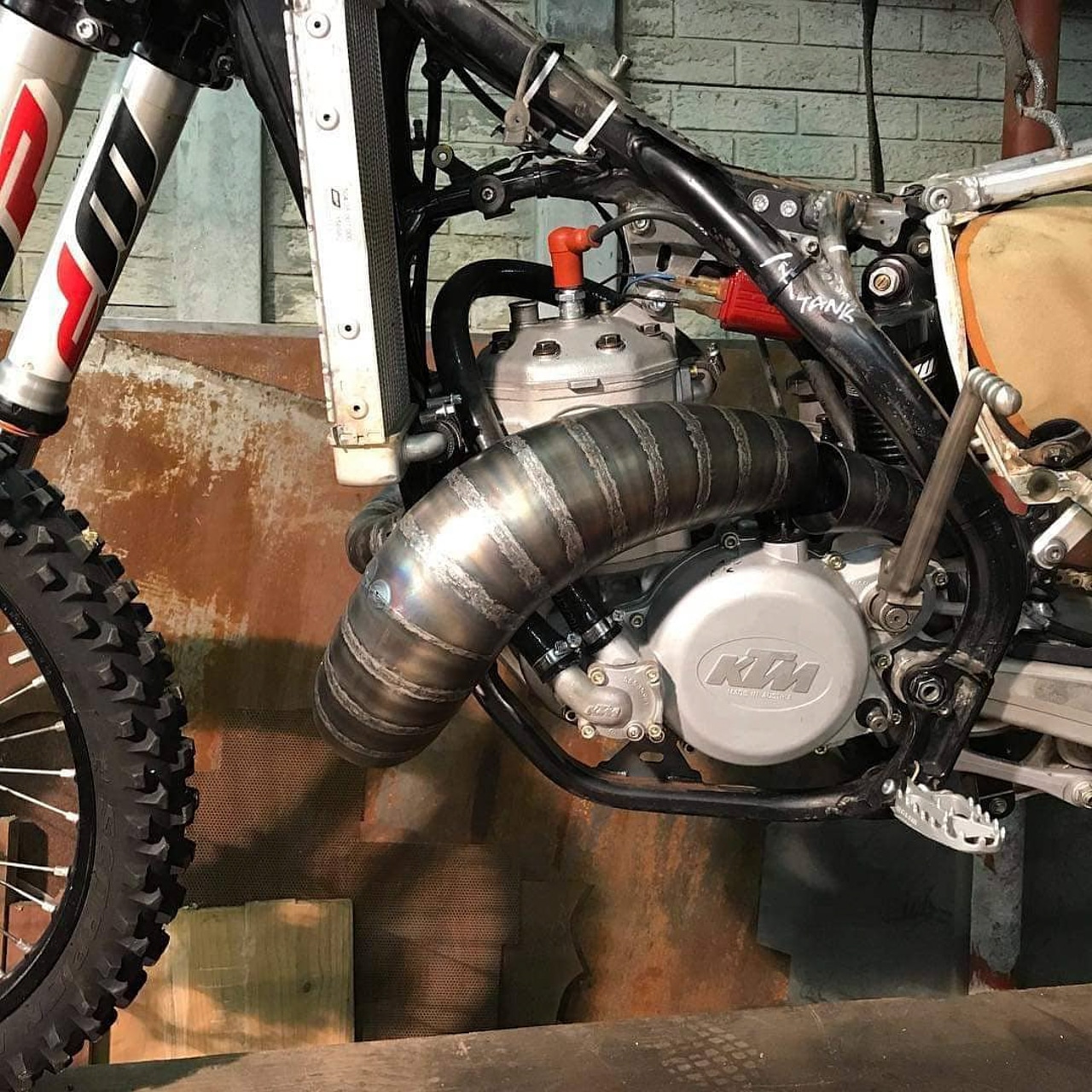 Editors Note: Please keep those submissions coming. If you would like your bike to be featured in the "Two-Stroke Spotlight," please email me at [email protected]. All I ask is that you give a breakdown of your bike and a detailed description of the build. Please also send a few photos of your steed. By submitting your bike for the "Two-Stroke Spotlight," you agree to release all ownership rights to the images and copy to MXA.
MOTO | TRIVIA
Who is this rider? Answer at bottom of page.
INSIDE MAX VOHLAND'S FACTORY KTM 250SXF
ROUND 12 HANGTOWN RECAP | THE GRAND FINALE | By Ben Bridges
450 RECAP
Ferrandis puts an exclamation point on the season.
Ferrandis goes 1-3 for his 6th win of the season.
Eli Tomac goes 4-1 for 2nd overall. It was his 8th podium of the season.
Tomac had 6 moto wins this season. All of them were 2nd moto wins.
Tomac was runner up in the points standings this season, and it was the 10th time Kawasaki was runner up in the final points standing.
Cooper Webb goes 3-2 for 3rd overall. He would end up 4th in the final points standings.
For the 4th time in the final points standings, there were 2 foreign riders in the top 3.
Ferrandis helped Yamaha to its 34th brand title.
For the 10th consecutive season, KTM ended up in the top 4 in the final points standings.
Roczen goes 2-40 for 9th overall losing 2nd in the points to Tomac.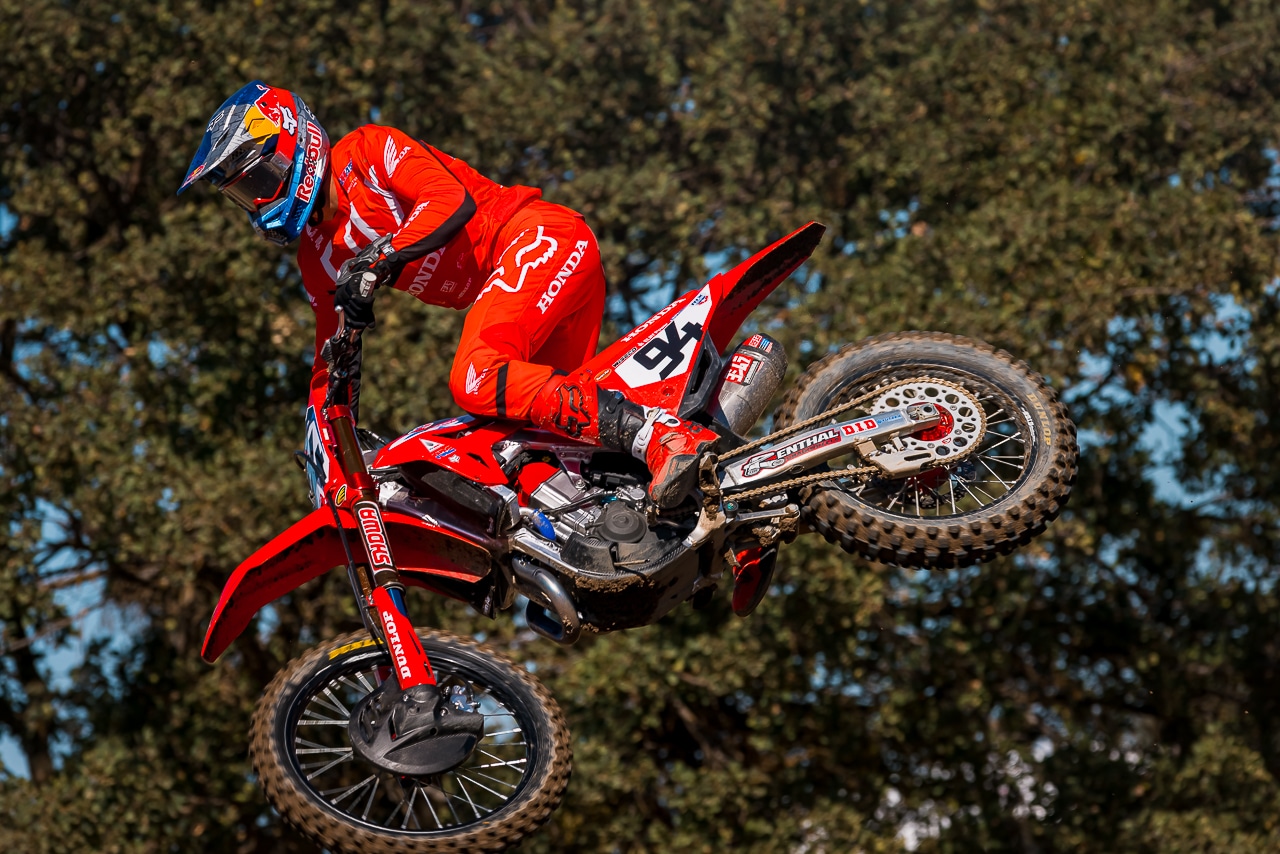 The 2021 450MX season produced 5 different winners on 4 different brands.
Averages – Ferrandes avg finish 2.1, 8 moto wins, 6 overalls. Tomac avg finish 4.1, 6 moto wins, 2 overalls. Roczen avg finish 6.3, 7 moto wins, 2 overalls.

250 RECAP
Justin Cooper won the battle, but Jett Lawrence won the war.
Justin Cooper goes 1-1 for his 2nd win of the season but would come up 6 points short in his fight for the title.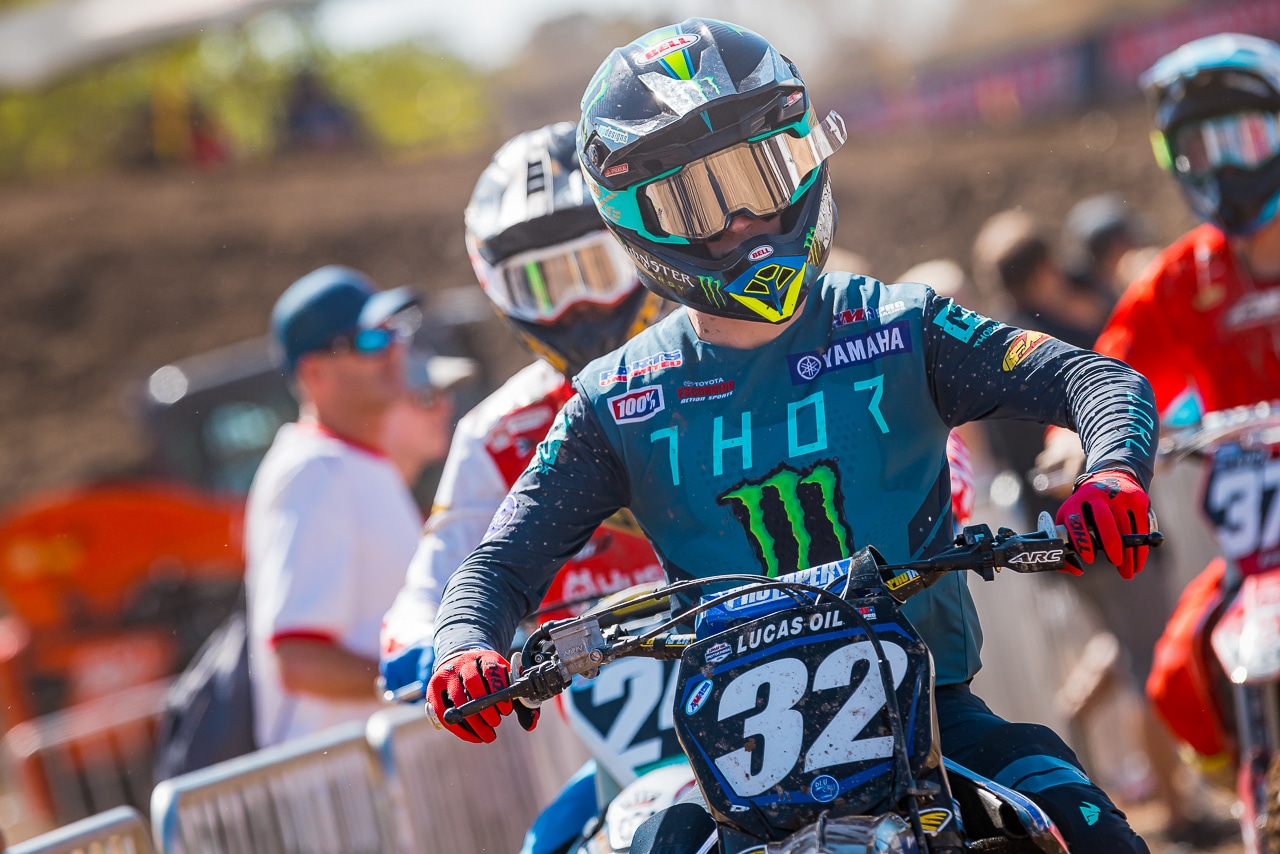 Jo Shimoda goes 4-2 for 2nd overall, his 3rd podium of the year.
Shimoda would finish 5th in the points, the highest placing Pro Circuit rider of the series.
R.J. Hampshire goes 2-6 for 3rd overall.
Jett Lawrence goes 8-3 for 5th overall and wins the title, Honda's 1st 250 title since 2013.
Honda now has 15 250MX titles.
The last time Honda won a 250MX title was with Eli Tomac in 2013. 
Jett Lawrence was the 4th foreign rider to win the 250MX title.
Grant Langston (South Africa); Dean Wilson (Scotland); Dylan Ferrandis (France) and Jett Lawrence (Australia).
For the 6th time, two foreign riders were in the top 3 in the final points standings.
Dylan Ferrandis joins Grant Langston as the only two foreign riders to win both 250 and 450MX championships.
Grant Langston is the only other rider to win both a 250 and 450MX championship. 
For the 9th time since 1974 final points standings the championship was decided by less than 10 points.
For the 1st time since 1974 American riders did not win the 250 or 450MX championships.
Averages – Jett Lawrence avg finish 3.0, 8 moto wins, 4 overalls. Justin Cooper avg finish 3.0, 7 moto wins, 2 overalls (Cooper only rider to be on the podium all 12 rounds. Hunter Lawrence avg finish 5.9, 2 moto wins, 1 overall.
The 2021 250MX series produced 6 different winners.
MALCOLM STEWART SIGNS TO ROCKSTAR HUSQVARNA 
FORGOTTEN BIKES: TRAVIS PRESTON'S 2005 FACTORY HONDA CRF450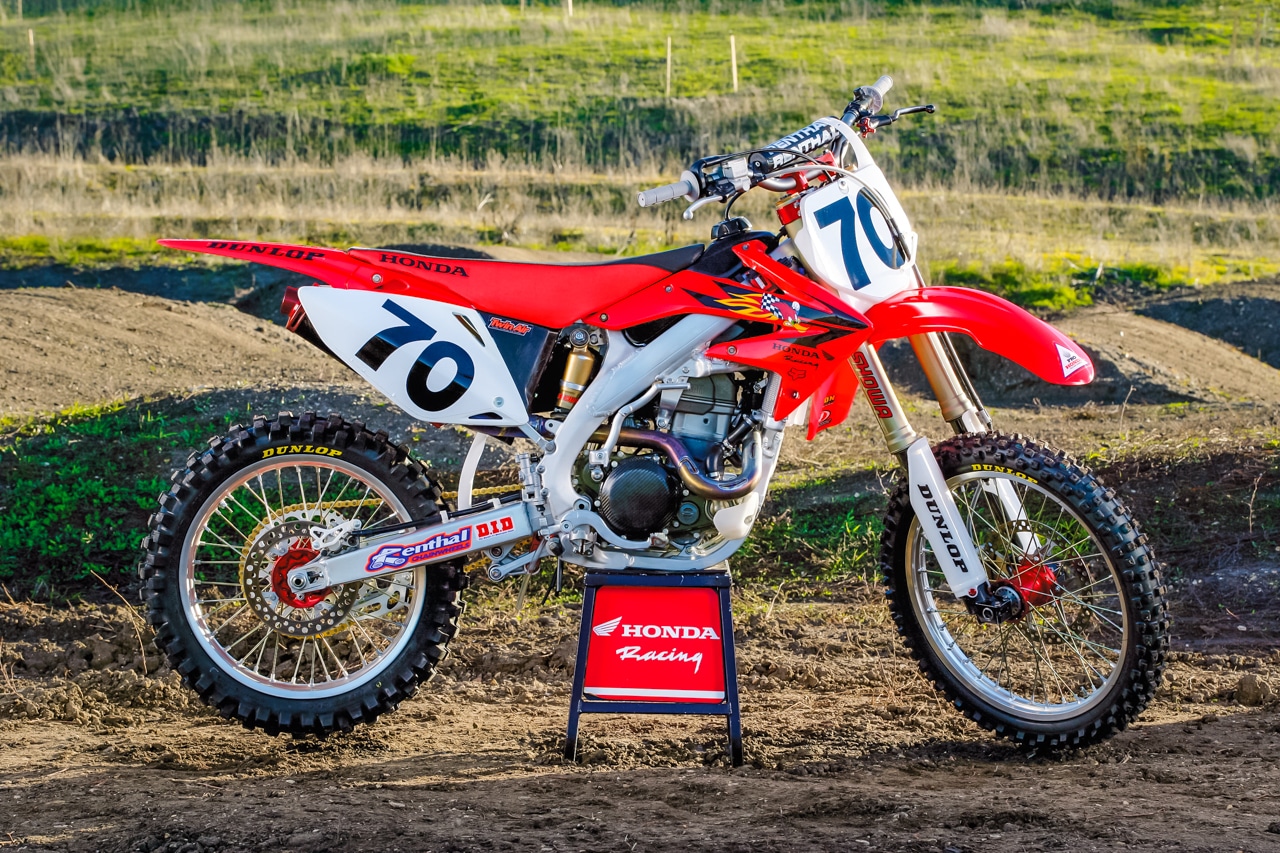 THE RETURN OF THE CR500 BUILT & RIDDEN BY CARSON BROWN
ASK THE MXPERTS: I WANT A MOTOCROSS TIRE THAT I CAN RIDE ON THE STREET?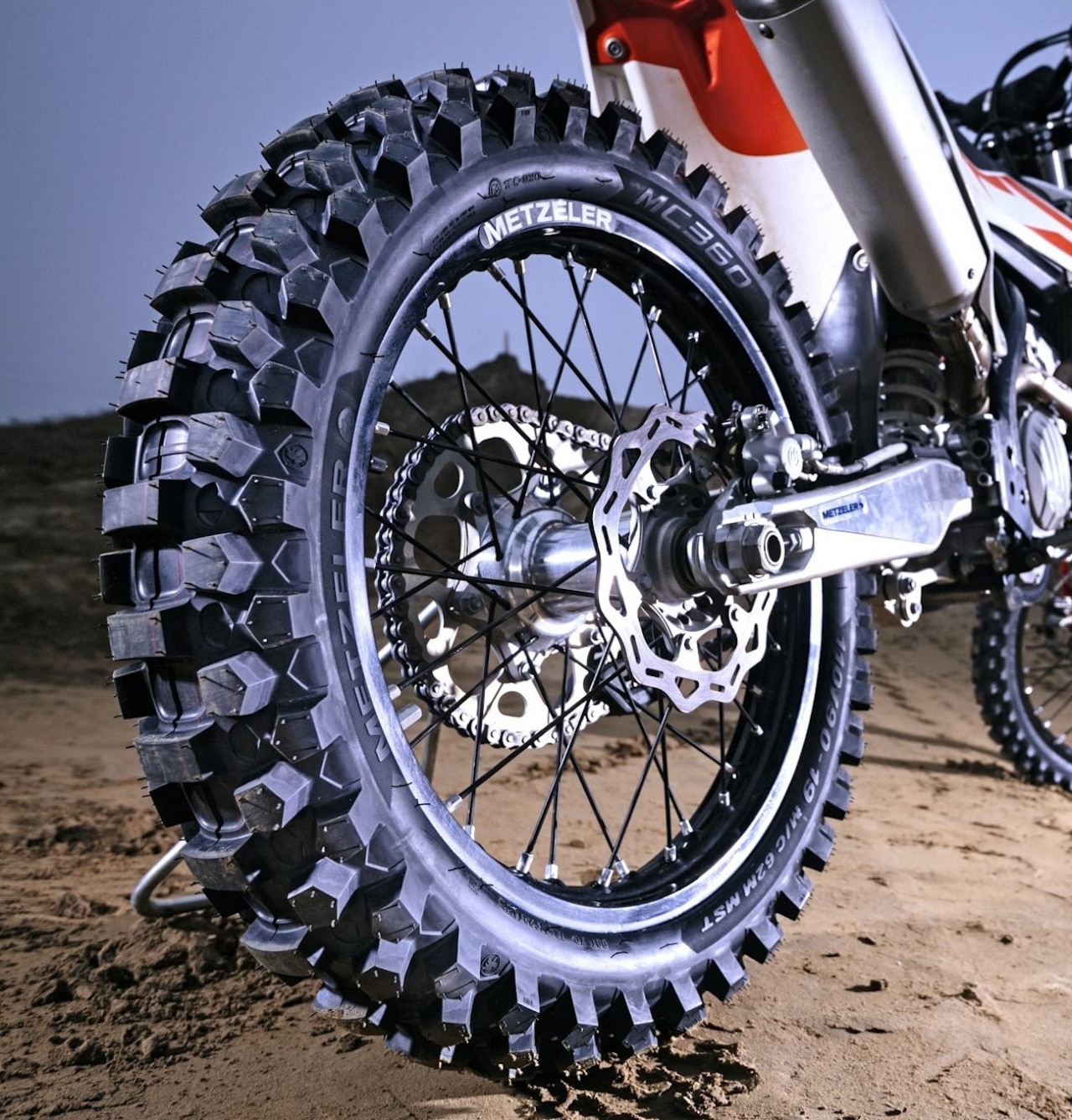 Looking for a street legal motocross tire? The Metzeler MC360 is it.
YOU WANNA DO WHAT?
Dear MXA,
I am looking for a motocross tire that I can ride on the track, on trails and on the highway. Where I live in Mexico, you can ride your dirt bike almost anywhere, including through town. But, the beat-up, abrasive asphalt roads wear out my Dunlop MX3S tires. Is there a motocross tire that can be used on the road and on the track?
Having raced in Mexico and ridden dirt bikes on the street, the MXA test crew knows what you are looking for. Most tire companies make a DOT-approved dirt bike tire for use at the ISDE, but we can only think of one tire that is an actual motocross tire that is rated for highway use. The Metzeler MC360 is a street-legal, DOT-approved, on-road tire that can be used for anything from street to gravel to trail to ISDT to motocross. We tested it as a motocross tire and were very happy with its performance on the track, but the farthest we went on pavement was on Glen Helen's off-road loop where there are short sections of pavement. The MC360 comes in two models, Mid-Soft and Mid-Hard. We tested the Mid-Soft for motocross, but for your conditions, you would probably have better luck with the hard-pack-specific Mid-Hard. It retails for $129.04 (rear) and $99.95 (front). For more information, go to www.metzeler.com.
MARVIN MUSQUIN SIGNS A SUPERCROSS-ONLY DEAL WITH TEAM KTM FOR 2022
KTM has announced that Marvin Musquin has locked in a deal to remain with the Red Bull KTM Factory Racing team through the 2022 AMA Supercross Championship. It will be his 12th season with the U.S. Red Bull KTM Factory Racing team in 2022, thanks in part to his loyalty to the team his success at the last two rounds of the 2021 AMA Supercross Championship. At 31 years old, Marvin is nowhere near to being the oldest rider on the AMA circuit.
Marvin said, "I'm really happy to extend my contract for another year making 12 years racing in the U.S. and 14 years in total with the Red Bull KTM family! It's no secret that everyone on the team is like family to me. It will be another fun challenge working with the new bike."
KTM director of American Motorsports Roger DeCoster said, "Marvin will be back for another Supercross season and I think he wants to prove to us that he is like fine wine and gets better with time. After serious knee surgery two years ago, Marvin worked hard to recover and he is back in top shape, so we feel that after finishing strong in this year Supercross with a win and second in the last two races, he will be back capable to perform at a top level."
MXA FAN OF THE WEEK | BRECKEN WILLIAMS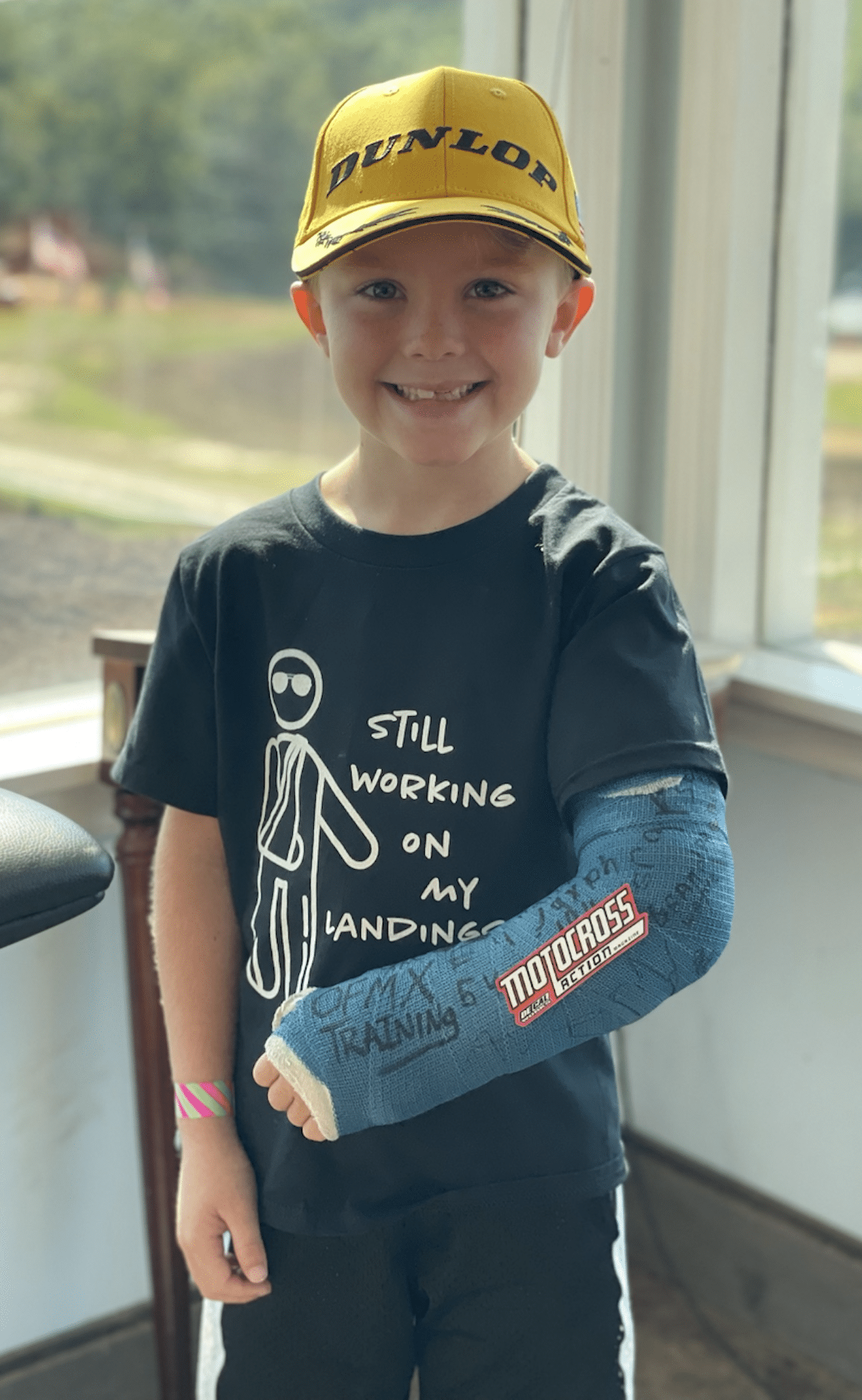 This is Brecken Williams a 50cc rider from Watkinsville, GA.  He broke his arm training for his next race. He said his cast looks better with his Motocross Action sticker. Send your fan photos to [email protected]
WHY DYLAN FERRANDIS BEAT EVERYONE OUT

CLASSIC MXA PHOTO
Chad Reed and Josh Grant back in 2016 when they were both on the TwoTwo Motosports team on KX450's.
---
Moto Trivia answer: Joaquim Rodrigues back in 2005 when he raced for the Factory Connection team.