MOTOCROSS ACTION MID-WEEK REPORT
#WHIPITWEDNESDAY
Rider: Ken Roczen
Place: 2016 Glen Helen National
Bike: Soaring Eagle Suzuki RM-Z450
TWO-STROKE SPOTLIGHT: JASON STEFFINS 2001 YAMAHA YZ125
The Craiglist photo. 
"These things are all over. Definitely, a fun bike to ride and build. I took this one from the brink of death, back to almost new. Stripped it down to nothing. Repainted the frame original YZ Blue. My son Langston helped on this build which made it pretty special. The engine was stripped, new bearings, seals and gaskets. The cylinder was shot, so we sent it over to USA Chrome to make it new. Fresh suspension by 4th Dimension Suspension, and lots of polishing and cleaning. The Doma pipe looked dead, but we got it back to almost new! Miscellaneous Tusk parts scattered around to give it a fresh look. The bike sounds beautiful now. Once the snow and cold clears, it will be my sons." –Jason Steffins.
Breaking the bike down.
Really broke down. 
The finished product. 
EDITORS NOTE: Please keep those submissions coming. If you would like your bike to be featured in the "Two-Stroke or Four-Stroke Spotlight," please email me at [email protected]. All I ask is that you give a breakdown of your bike and a detailed description of the build. Please also send a few photos of your steed. By submitting your bike, you agree to release all ownership rights to the images and copy to MXA.
RYAN VILLOPOTO VS. CARSON BROWN ON STOCK YZ125's
MXA YOUTUBE CHANNEL | HIT THAT SUBSCRIBE BUTTON
The MXA wrecking crew is everything moto related. Check out our MXA YouTube channel for bike reviews, Supercross coverage, rider interviews and much more. And don't forget to hit that subscribe button.
MXA | MOTO | TRIVIA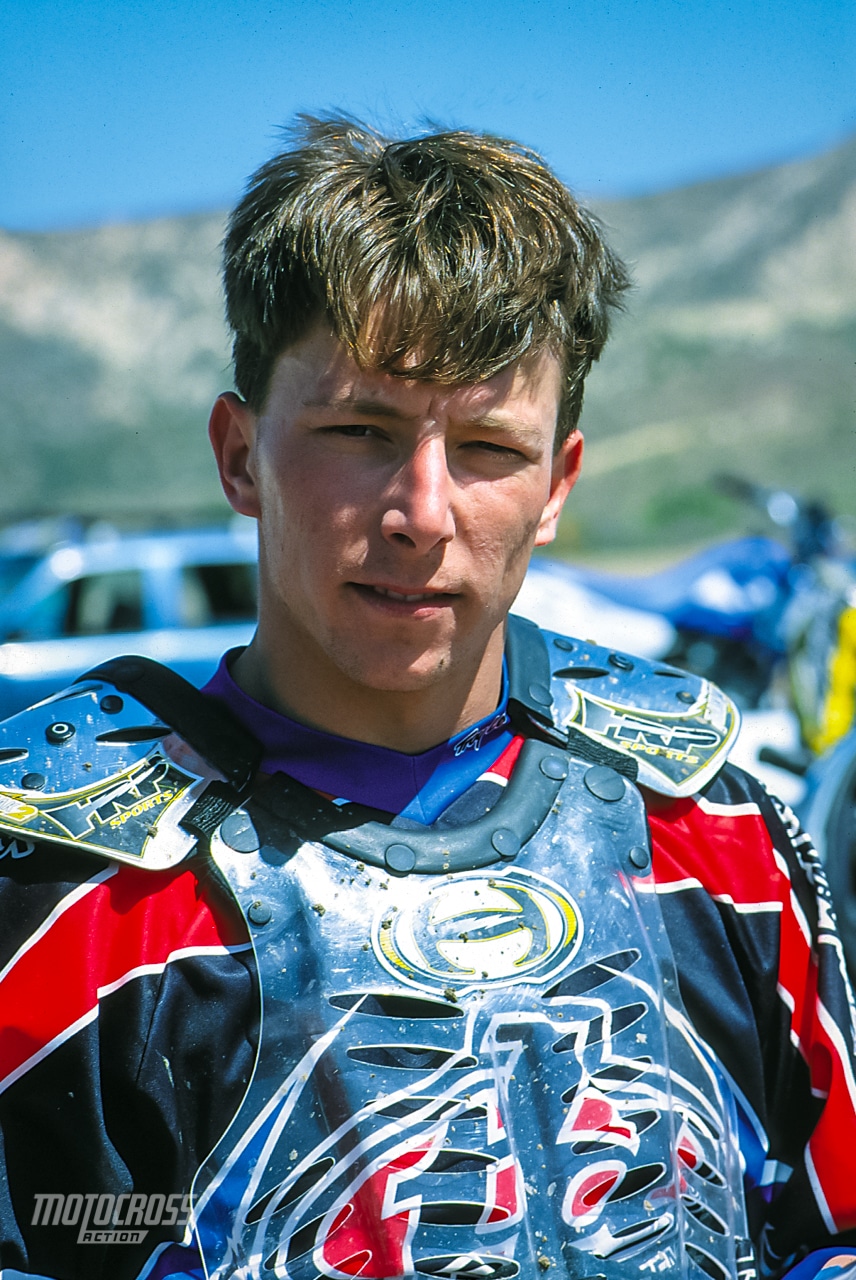 Who is this rider? Answer at the bottom of the page.
HAIDEN DEEGAN HAS RACE ENDING CRASH AT MINI-O's
STEFAN PIERER BUYS FELT BICYCLES TO EXPAND INTO THE E-BIKE MARKET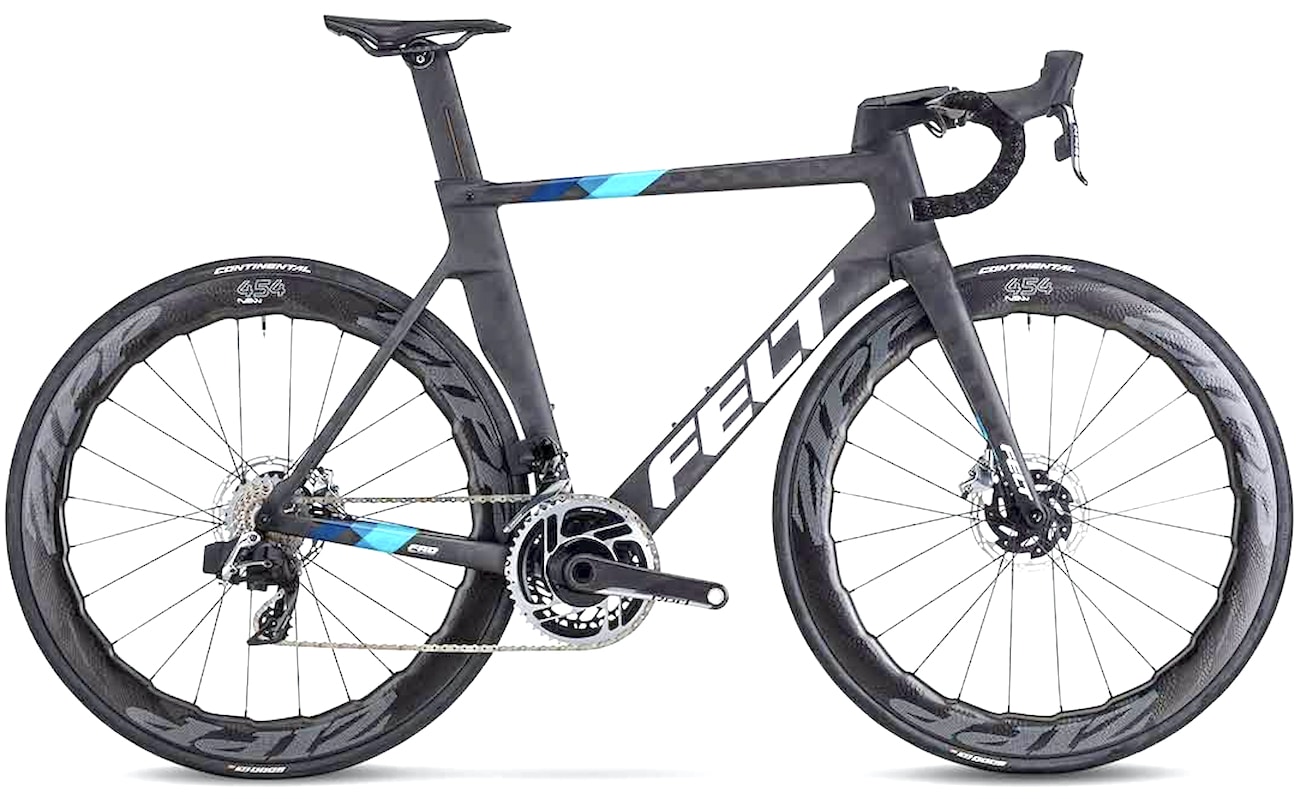 Stefan Pierer of KTM, Husqvarna and GasGas fame has bought Felt Bicycle from the Rossignol ski group. Rossignol had acquired the Southern California-based bike brand in 2017. Pierer, who owns three motorcycle brands under his Pierer Mobility umbrella, has been making moves into the bicycle industry as of late—with the introduction of a line Husqvarna e-bikes earlier this year and he hopes to expand its bicycle line in North America in the future under a separate entity named Pierer E-Bikes North America, Inc.
Obviously, there is a strong motocross connection to the Felt/Peirer business transaction. Jim Felt was a Yamaha, Honda, Suzuki and Kawasaki Factory mechanic in the 1980s, working with motocross champions Johnny O'Mara, Steve Wise and Broc Glover, while Stefan Pierer owns three motorcycle brands that race in motocross, trials, road race, enduro and Dakar. But, there are buts to the Felt/Pierer partnership.
First, there is already a KTM Bicycle company, but the KTM bicycle brand does not belong to Pierer Mobility. When Stefan Peirer originally negotiated to buy KTM, it did produce KTM bicycles, but Pierer didn't buy the KTM bicycle brand—only the motorcycle division. KTM Bicycles is owned by the Urkauf family and is currently run by daughter Johanna Urkauf.
Jim Felt on the starting line with Broc Glover.
Second, There is no Jim Felt at Felt Bicycles. Jim Felt left Felt Bicycles back in 2017 after it was purchase by Rossignol—followed within the year by his two business partners Bill Duehring and Michael Muellmann
Stefan Pierer, the CEO of Pierer Mobility, said, "The acquisition of Felt Bicycles fits perfectly with the overall strategy of Pierer E-Bikes – that of becoming a global player in the field of two-wheel mobility, with both electric and non-electric bikes, across all cycling categories. With Felt we are able to expand our bicycle portfolio and also strongly enter the North American market with an established, high-performance brand. The company is also heavily involved in competition, which brings an extra attraction for us." The company bought the Felt brand assets and business assets in Europe and North America. Felt employees will be integrated with the Pierer E-Bikes Gmbh group.
9TH ANNUAL KURT CASELLI RIDE DAY ON DEC. 4 AT PALA RACEWAY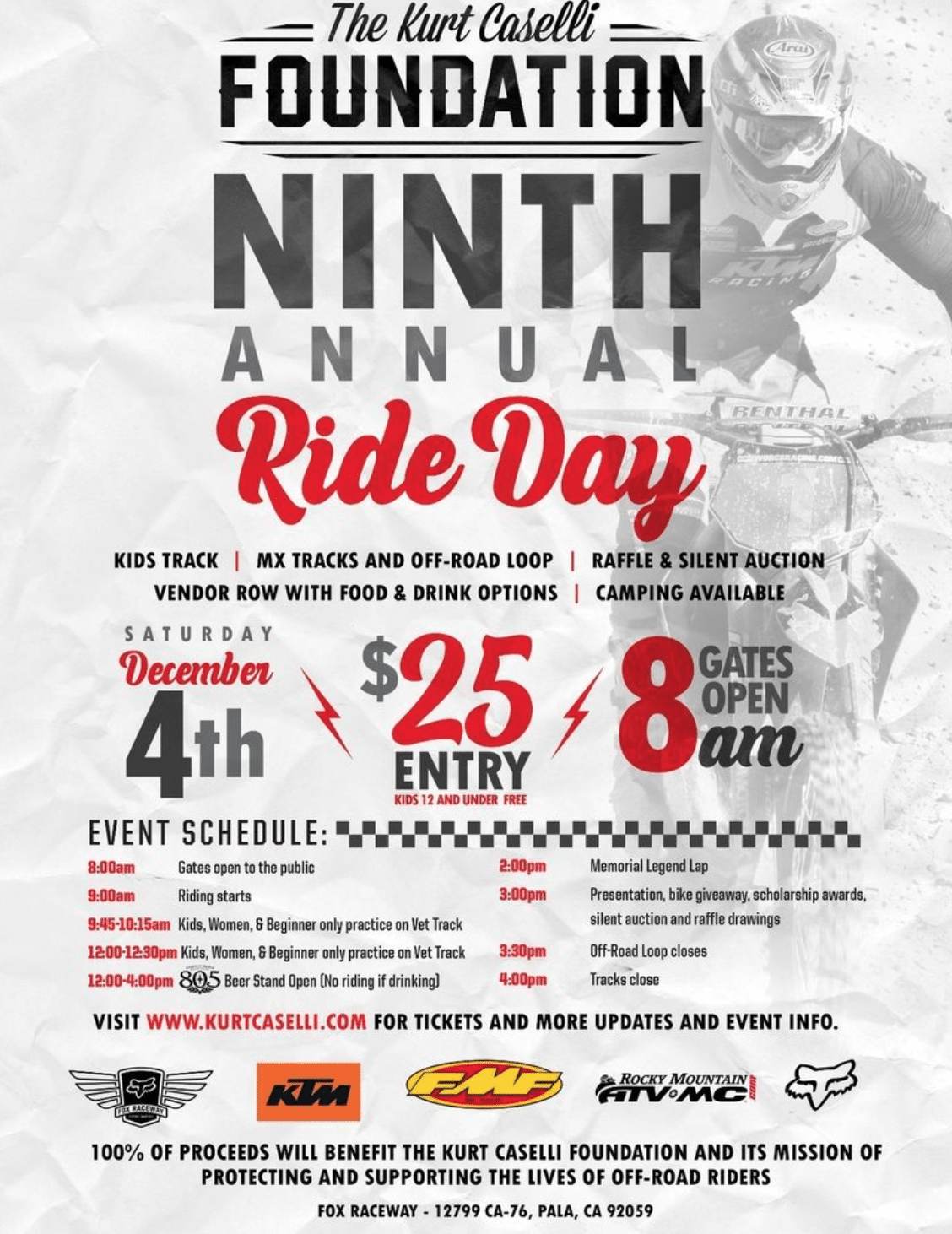 For more info go to www.kurtcaselli.com.
LOST BUT NOT FORGOTTEN | 2000 YAMAHA YZ400F
JETT LAWRENCE HAS HIS OWN DONUT OGIO BAG OUT!
Jett loves donuts.
Press Release: The Limited Edition Rig 9800 bags are here fresh out of the oven and ready for delivery. This Jett Lawrence inspired Ogio bag with donuts on it is something cool and unique. Made fresh in small batches-will go quick and once they're gone, they're gone!
Available Monday 11/29 at www.jettson.co
2022 YAMAHA YZ125 VS 2022 HUSQVARNA TC125
2022 FIM 250/450 WORLD MOTOCROSS CHAMPIONSHIP SCHEDULE
Take this MXGP schedule with a grain of salt—it will change, probably next week. The 2022 MXGP calendar features 20 Grands Prix along with the Monster Energy FIM Motocross des Nations which will be held at Red Bud on September 25, 2022.
2022 AMA 250/450 NATIONAL MOTOCROSS CHAMPIONSHIP SCHEDULE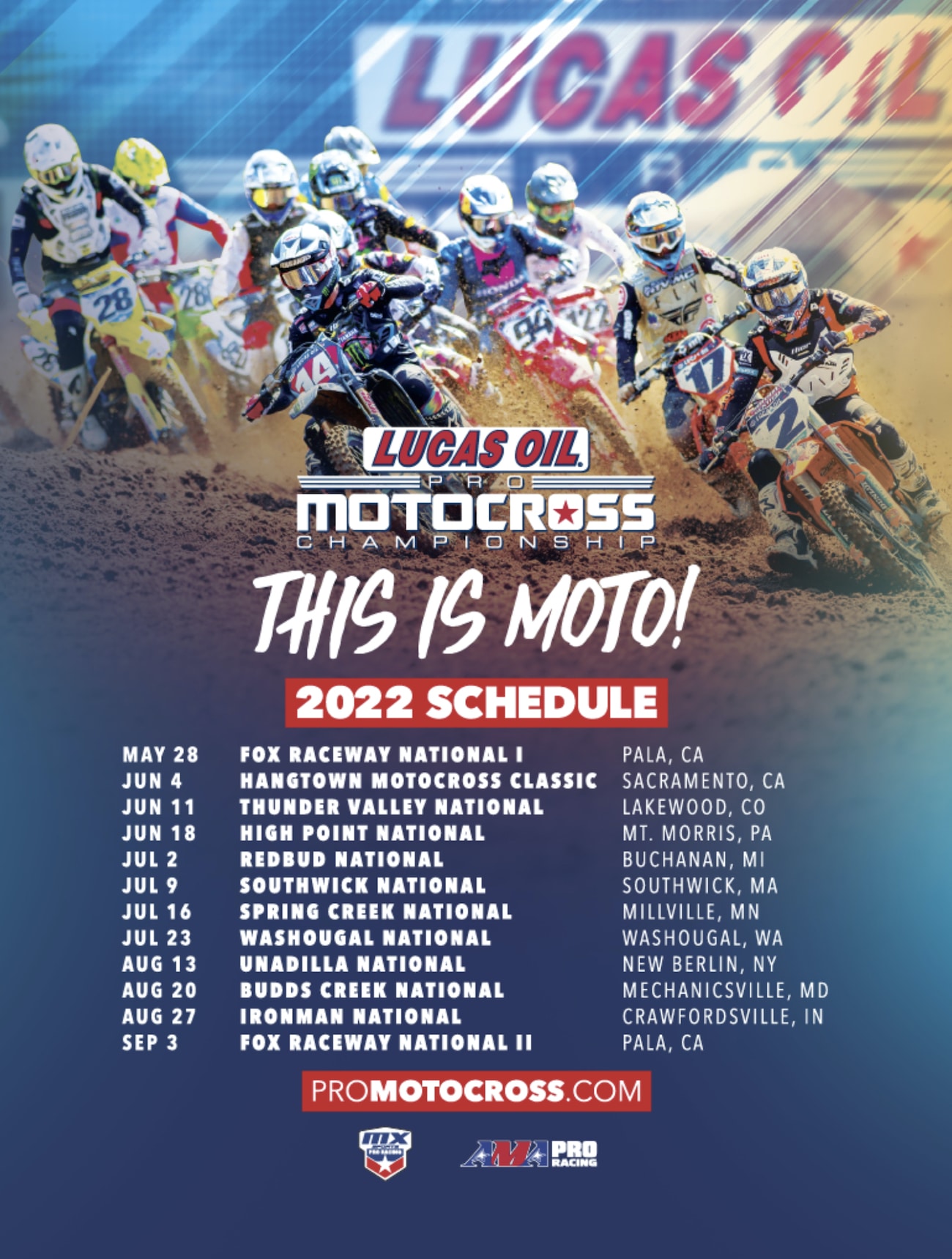 2022 AMA MONSTER ENERGY SUPERCROSS SCHEDULE
NIHILO GIFT CARDS // LET YOUR LOVED ONES PICK THEIR OWN GIFT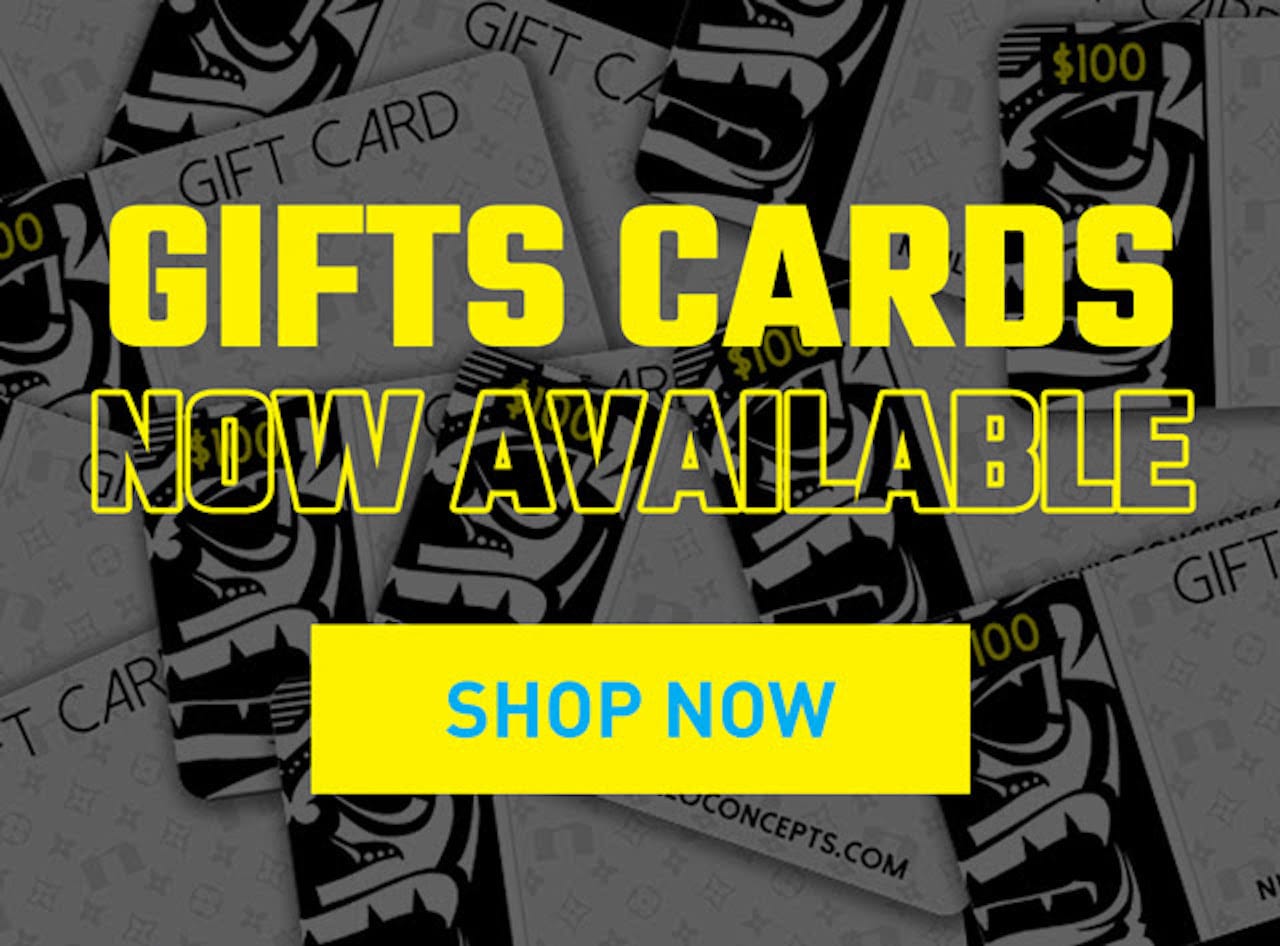 ARNAUD TONUS ANNOUNCES RETIREMENT FROM PROFESSIONAL RACING
HAVE YOU SEEN THE DECEMBER 2021 ISSUE OF MXA? IT IS THE BEST DEAL IN THE SPORT!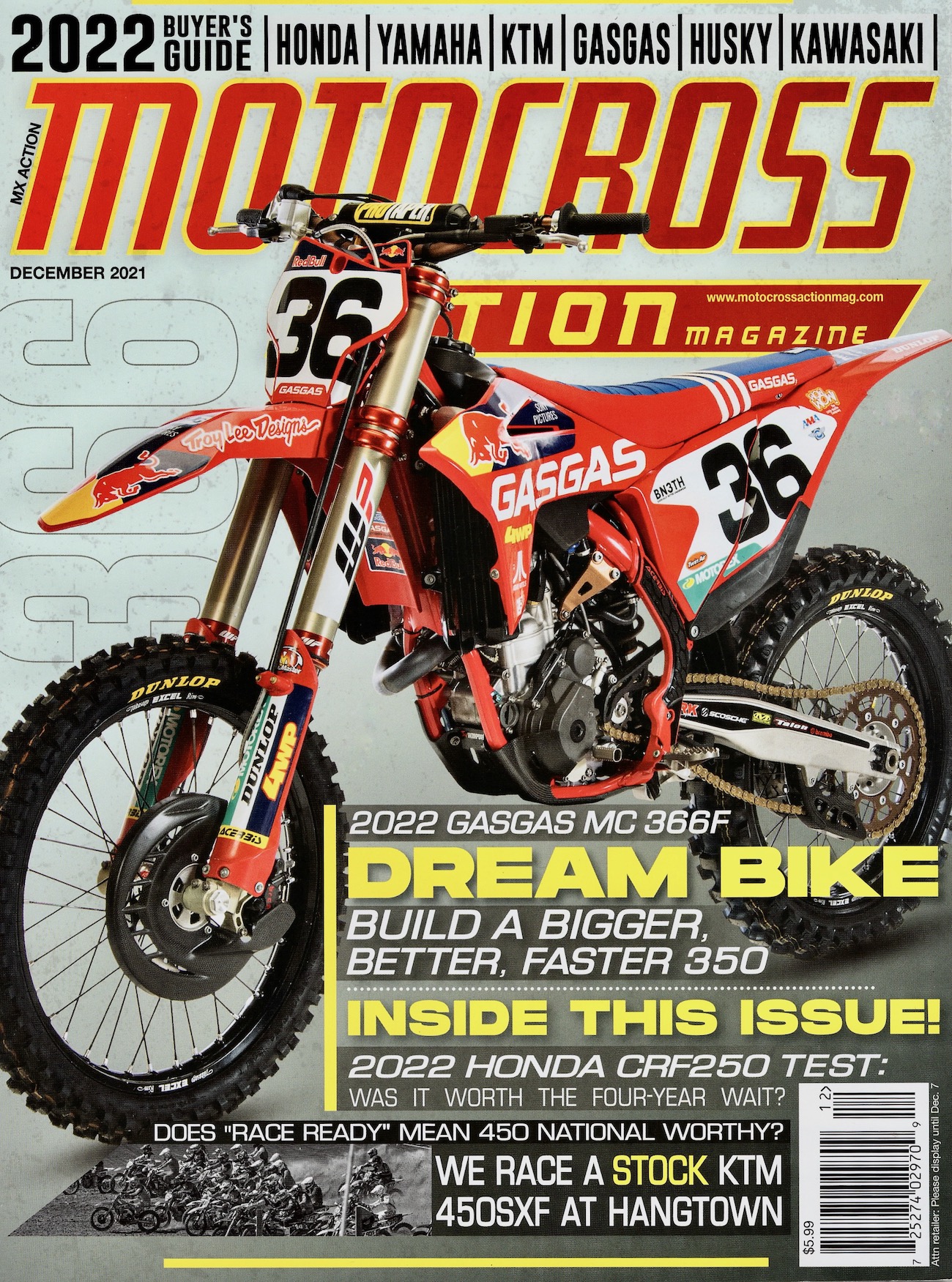 If you don't subscribe to MXA, you are missing a whole different world of motocross news, facts, tests and photographs. For example, the just-released December 2021 issue includes a complete and thorough test of Andy Jefferson's 2022 GasGas MC366F. You read that right! It has a 366cc engine that has more torque, without giving up any of the revs of a traditional 350cc engine. On the same note, MXA's Josh Mosiman decided to race the Hangtown National to see if he could qualify for the "Fast 40" after two years off the circuit. No big deal given that Josh has raced lots of Nationals before, but this time he decided to do it on a box-stock 2022 KTM 450SXF—stock engine (no pipes, ignitions or pistons), stock forks (right off the showroom floor), stock WP shock (not even a spring change). He only made two changes—he installed a Guts Wing seat and Jody made him run Husqvarna Rockstar Edition wheels. Read his story to find out how he and his stocker fared. When you're done reading the bike tests (2022 CRF250, KX450, TC125 and YZ250F), you might want to learn a little bit about the famous "Junkyard Dog." We track down John Dowd for a full rundown on his racing career and what he's doing now. Plus, much, much, much more.
HOW TO SUBSCRIBE TO MXA SO THAT YOU NEVER MISS ANOTHER ISSUE, PLUS GET A $25 ROCKY MOUNTAIN GIFT CREDIT TO COVER YOUR COSTS
You can't afford not to subscribe, because when you get an order for a $19.95 subscription, Rocky Mountain ATV/MC sends you a $25 gift credit to use on anything you want from their massive selection. Plus, subscribers to MXA can get the digital mag on their iPhone, iPad, Kindle or Android by going to the Apple Store, Amazon or Google Play or in a digital version. Even better you can subscribe to Motocross Action and get the awesome print edition delivered to your house by a uniformed employee of the U.S. Government. Do we have to mention the $25 Rocky Mountain ATV/MC gift card again? You can't lose on this deal? Call (800) 767-0345 or Click Here (or on the box at the bottom of this page) to subscribe.
CLASSIC PHOTO
The flawless style of Ricky Johnson. 
---
MXA Triva answer: Nathan Woods