MOTOCROSS ACTION MID-WEEK REPORT
#WHIPITWEDNESDAY
Rider: Justin Bogle
Bike: 2019 KTM 450SXF
Location: Oakland, CA
Event: Round 4 of the 2019 Supercross series inside Raiders stadium
Lens: 300mm
Focal length: 300mm
Exposure: 1/1600sec
F-stop: f/6.3
ISO: 640
Photographer: Daryl Ecklund
TWO-STROKE SPOTLIGHT: SCOTT DENISON'S 2000 HONDA CR250
A production 2000 Honda CR250 made into a factory replica from eBay.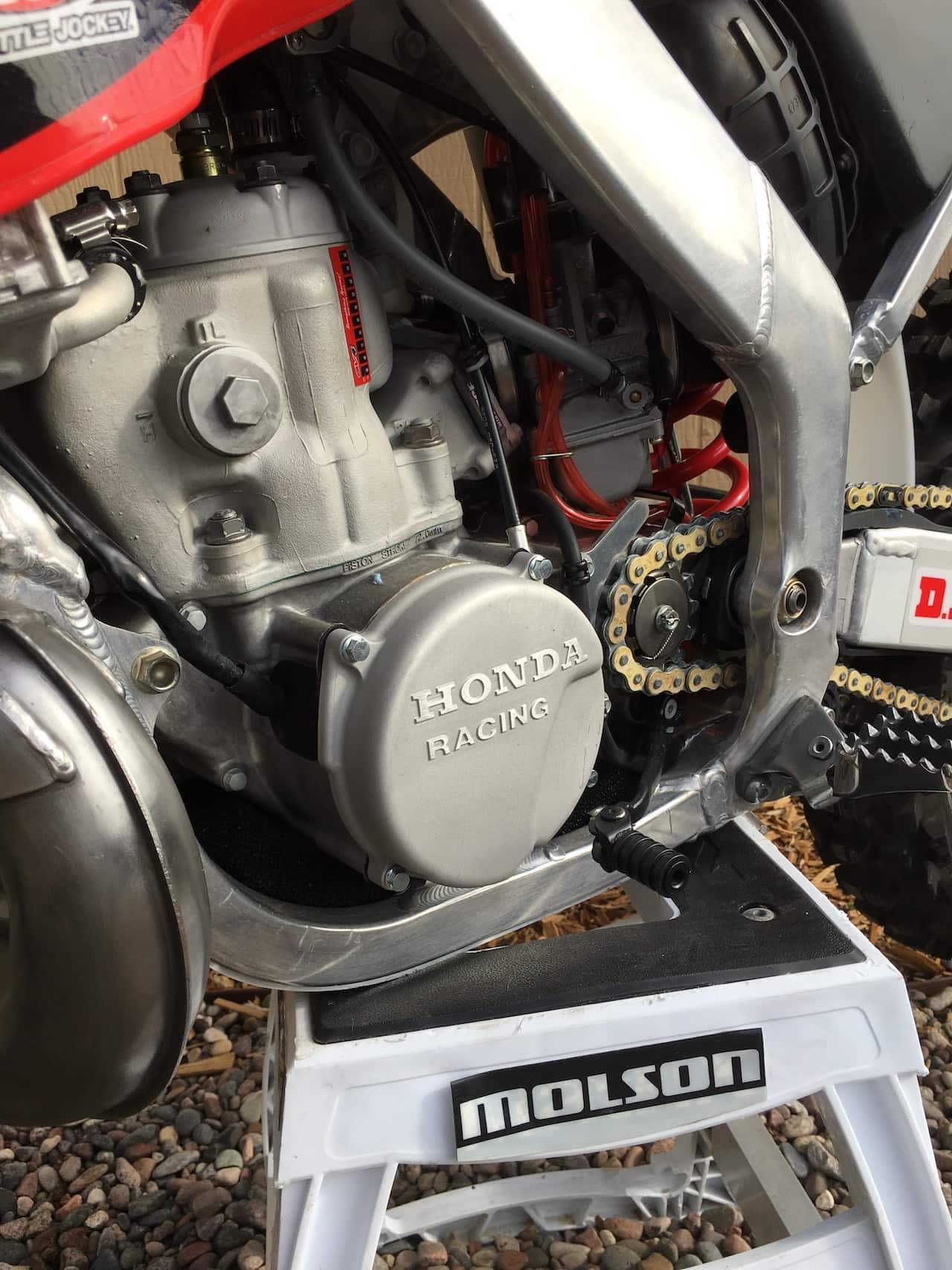 The CR250 engine was rebuilt from the ground up.
Please keep those submissions coming. If you would like your bike to be featured in the "Two-Stroke Spotlight," please email me at [email protected]. All I ask is that you give a breakdown of your bike and a detailed description of the build. Please also send a few photos of your steed. By submitting your bike for the "Two-Stroke Spotlight," you agree to release all ownership rights to the images and copy to MXA.
Z1R HELMET

The Z1R helmet offers three different color ways to choose from. 
 Z1R introduces a fresh look for their Rise off road helmets by adding digital camo in three color ways. This lightweight off-road helmet utilizes a DOT and ECE certified shell along with a dual density EPS. The injected polycarbonate molded shell offers a unique rear shape that ensures a proper fitment when wearing goggles. The Rise is also equipped with a fully removable moisture-wicking liner, making it easy to wash and keep clean. Providing great ventilation, offered in multiple color options, at $109.95-119.95 this off-road helmet is perfect for the everyday rider.
About Z1R:
Z1R produces helmets and apparel for the street, off-road, and snow enthusiast. For more
information visit us at www.Z1R.com.
JOEY SAVATGY BACK TO FACTORY KAWASAKI
With the Rocky Mountain KTM team falling apart mid-Supercross season, Joey Savatgy, Shane McElrath and Max Anstie have been scrambling to figure out who goes where for the Outdoor Nationals. Now, the first of three riders has signed a deal ride for the summer as Joey Savatgy returns to Kawasaki to fill-in for the injured Adam Cianciarulo (the same rider that replaced Joey at Kawasaki two years ago).
For the full story click here. 
MXA | MOTO | TRIVIA
Who is this super fan? Answer at the bottom of the page.
EVERYTHING YOU MISSED ABOUT SALT LAKE CITY SX IS RIGHT HERE
Click here for everything you missed from the Salt Lake City Supercross.
TALK MOTO WITH ON MXA'S FACEBOOK GROUP CHAT

We love everything moto and want to bring all moto junkies together into one place to share their two cents, ideas, photos, bike fixes, bike problems and much more. To check it out first you must need to or already have a Facebook account. If you don't, it isn't much work and you could even have an alias so nobody knows it is you. To join click HERE. After you request to join we will accept your request shortly after.
MXA QUOTE

// CHRISTAIN CRAIG

TALKS ABOUT WINNING THE 2022 250 WEST COAST CHAMPIONSHIP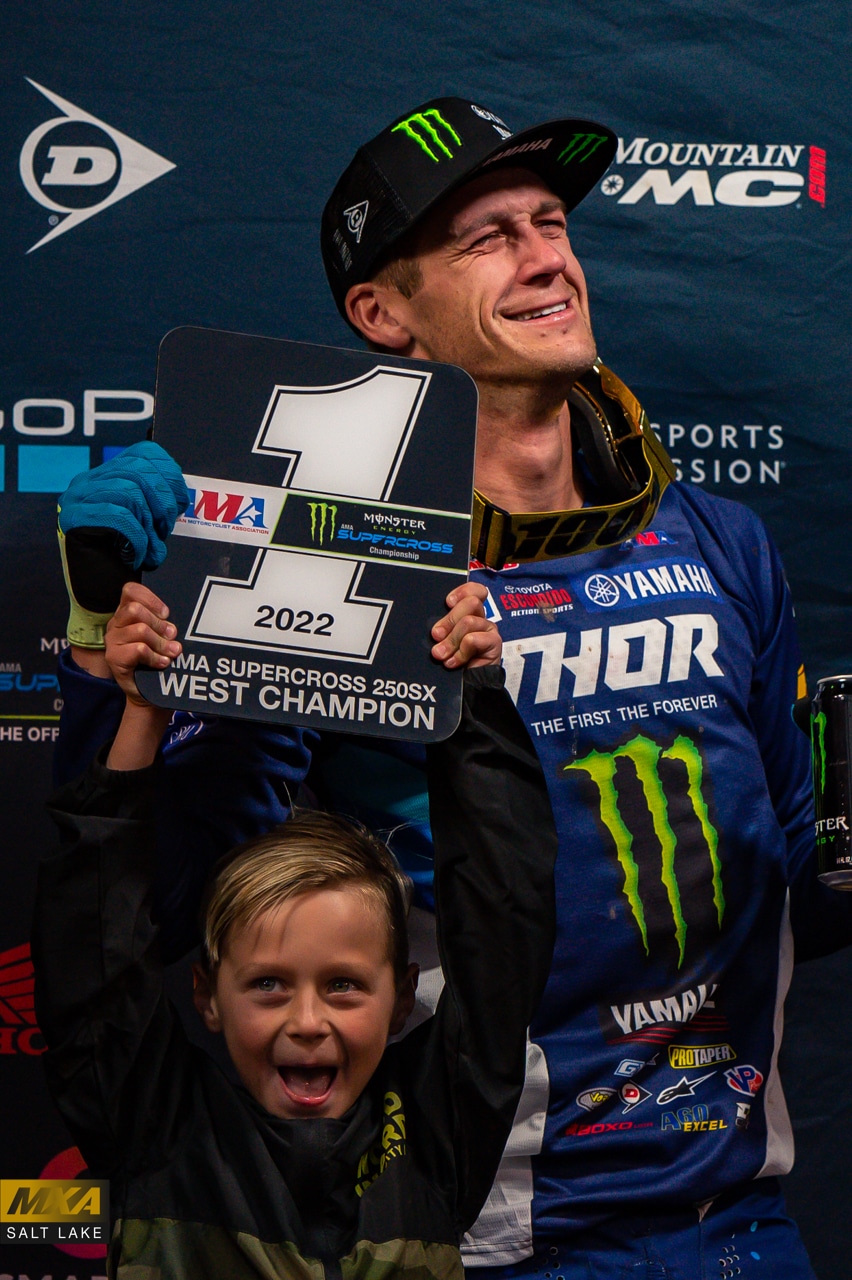 A dream come true on Saturday! Something that seemed nearly impossible a few years ago. Thank you to my family and team for constantly belieiving in me! Thank you to everyone in my corner. To all the fans that have followed me through all the ups and downs, worn my merch and the new ones I've made along the way. GRATEFUL! THANK YOU!
THE MAY 2022 ISSUE OF MXA IS OUT! THE BEST DEAL IN THE SPORT!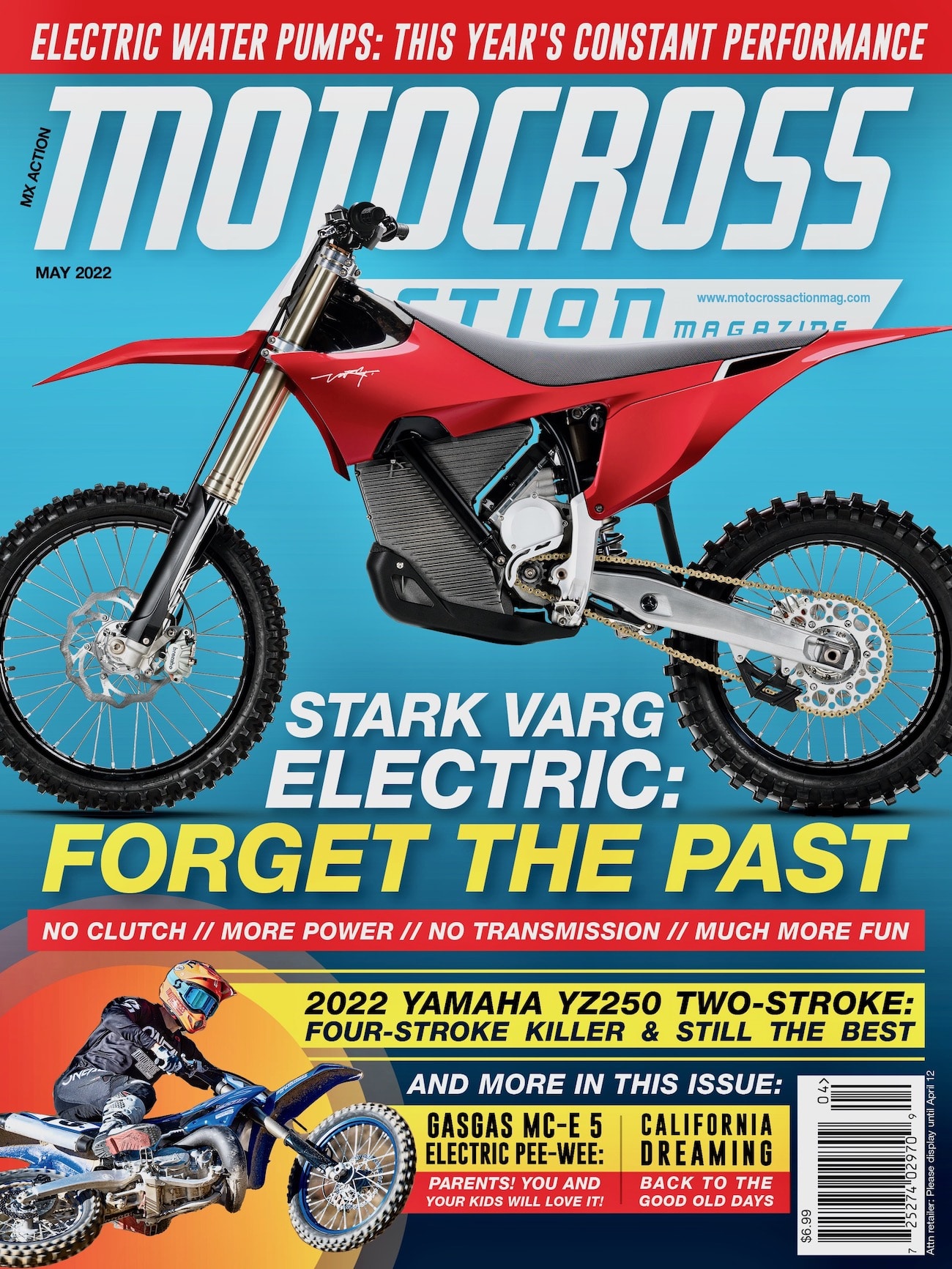 If you don't subscribe to MXA, you are missing a whole different world of motocross news, facts, tests and photos. We cover the full spectrum of the sport—from four-stroke tests, two-stroke tests, retro tests, race coverage, technology and product tests. And, if you subscribe to Motocross Action right now, you will get a $25 credit from Rocky MountainATV/MC  that will more than cover the cost of your subscription. To subscribe call (800) 767-0345 or Click Here
LOST BUT NOT FORGOTTEN | 2000 LEM LX2 SUPER 50cc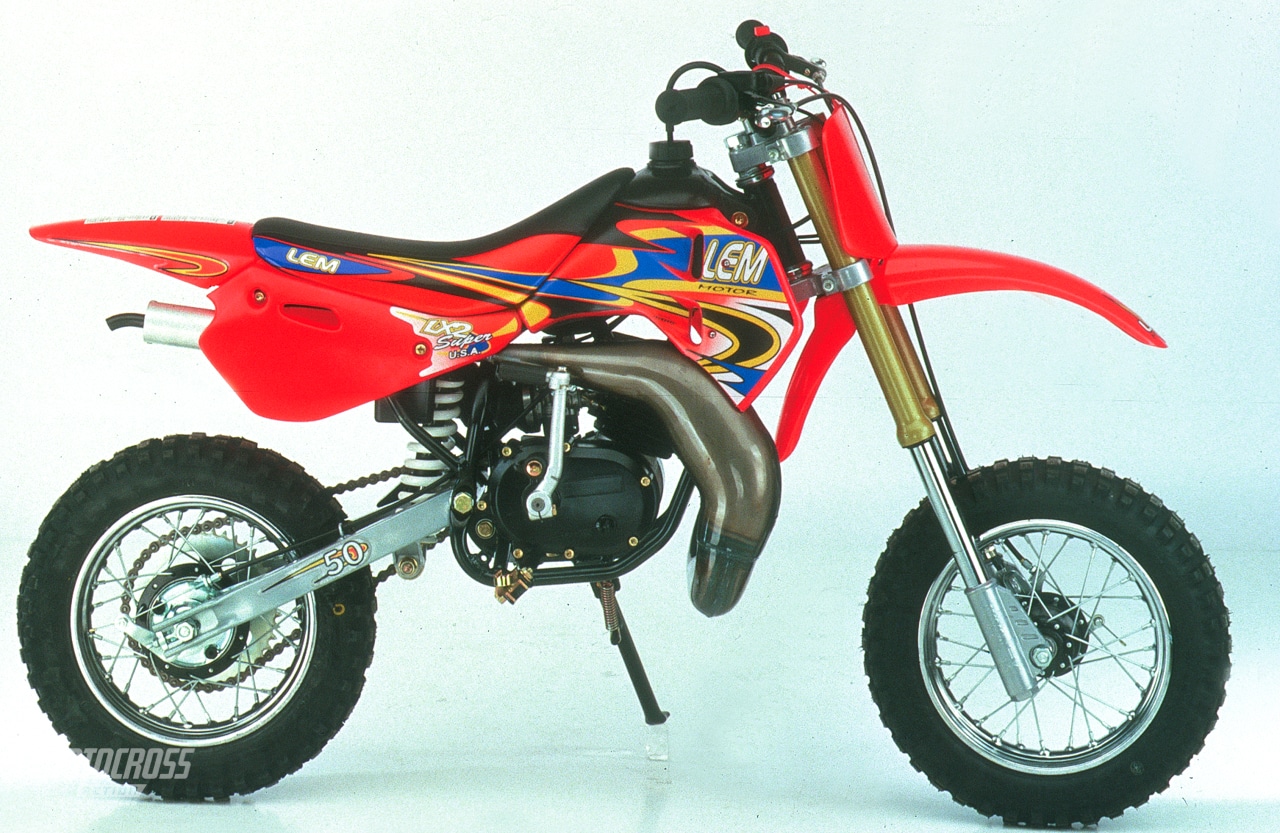 INSTA CARNAGE // SLC SX
FREE DIRT BIKE! FILL OUT MXA'S SURVEY FOR A CHANCE TO WIN THIS SSR BIKE
This is your chance to win this SSR SR140TR . It is loaded with premium components including disc brakes, upside-down forks, an adjustable shock and more. The MSRP of this bike is over $2000. But you can win it for free! All you have to do to be entered in the drawing is fill out the MXA Reader Survey.
CLASSIC PHOTO
Steve Lamson (4) Jeremy McGrath (1) and Ryan Hughes (5) back in 1996.
---
Moto Trivia answer: Verne Troyer (AKA "Mini-Me") used to be a big Supercross fan and got to a lot of races