MOTOCROSS ACTION MID-WEEK REPORT | 2019 450 SHOOTOUT PREVIEW

TWO-STROKE SPOTLIGHT: EDWARD JOHNSON'S $100 2001 YZ125
The before picture of the $100 purchase. 
"This is a project I did for no other reason that I like working on bikes and grew up on Yellow YZs. My nephew picked up this blown up 2001 YZ125 for $100 and gave it to me for working on his bikes over the years. I was just going to get it running but got carried away pretty quickly.
First thing I did was rebuilt the engine with NOS Yamaha parts and then when things went bad I went on Ebay and found a Yellow YZ UFO plastic kit and ONE Industries Hurricane graphics kit and that is when I decided to build a retro Yellow YZ. I stripped the frame to bare metal and spayed it a satin black and then hit Ebay again and found a huge amount of 96-01 YZ parts for dirt cheap. I got all the carbon fiber for $50 and a set of 2004 YZ250F forks with Enzo sup tanks for $80, a set of upper and lower triple clamps new for $100 and then started finding diffrent things like a black airbox to replace the white and new style rear master cylinder and other odds and ends.
The after photo. 
Then it got out of hand. I wanted a yellow tank and so ordered a new tank from Clarke manufacturing who make a stock size replacement tank and a Boyesen Factory racing clutch and mag cover and wanted a Pro circuit works pipe but could not find one so I went with the BUDS racing pipe and carbon fiber silencer. I also picked up several sets of yellow plastic and a full set of blue plastic for when I go ride it and dont want to ruin the vintage One Industries Hurricane graphics. I also bought a nice retro set of yellow graphics from Fusion graphics that look great on the other set of yellow plastic.
Here are some pics of the build and fell free to edit and post it if you think it's a interesting build and it sure was fun." –Edward Johnson.
EDITORS NOTE: Please keep those submissions coming. If you would like your bike to be featured in the "Two-Stroke Spotlight," please email me at [email protected]. All I ask is that you give a breakdown of your bike and a detailed description of the build. Please also send a few photos of your steed. By submitting your bike for the "Two-Stroke Spotlight," you agree to release all ownership rights to the images and copy to MXA. Please don't email me spam or try selling me Taylor Swift concert tickets or email me spam. I already celebrate T-Swizzle's entire collective, and there will be "bad blood" if you send me junk mail. See what I did there? Happy submitting your smoker.
#WHIPITWEDNESDAY
Rider: Brian Medeiros
Bike: 2019 Kawasaki KX250
Location: Glen Helen
Photographer: Daryl Ecklund
ISO: 160
Shutter speed: 1600
Lens: 70-200mm
Focal length: 200mm
F-stop: 5
MXA | MOTO | TRIVIA
Name the rider and year. Answer at the bottom of page.
FMF GROUND BREAKING P.A.C.H SYSTEM
Press Release: From time to time an innovation redefines our world. A life changing breakthrough.
After days, possibly weeks of extensive exploration, research and development, the minds at
FMF are thrilled usher in a new era wearable technology.
At last, IT'S HERE and AVAILABLE NOW
This is…THE PACH! (POSITIONAL AND CHANGEABLE HOOK AND LOOP SYSTEM)
The PACH will completely change your program. Just ask Aaron Plessinger why he has a dominate the 250 Class going 1-1 all season and taking the 2018 Championships….it's that PACH CONFIDENCE, Baby!
Visit www.fmfracing.com and get your Pachsystem today!
Disclaimer: This is a real product and no it won't make you rip like AP.
Take a look at the video here!

2019 450 SHOOTOUT PREVIEW
Please, no questions till the end of the day testers. 
We had six riders, pilot six bikes to be featured in our 2019 450 Shootout video and photos. 
2019 Honda CRF450: This bike has major updates and tied for 2nd in our 2018 shootout.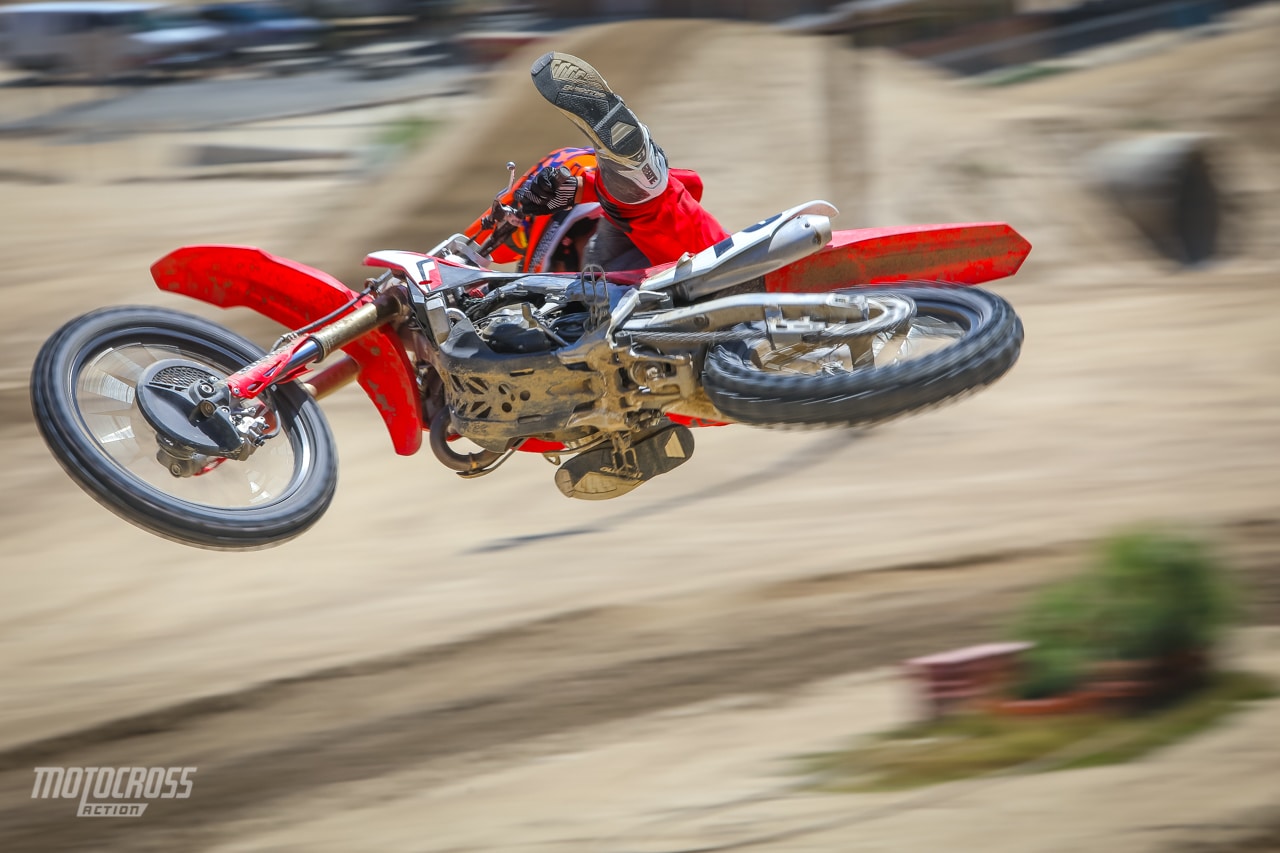 Tanner Sawyer piloted the red rocket. 
2019 Yamaha YZ450F: This bike has small refinements that made for big improvements. It placed 4th in last years shootout. 
Justin Muscutt rode the improved Yamaha.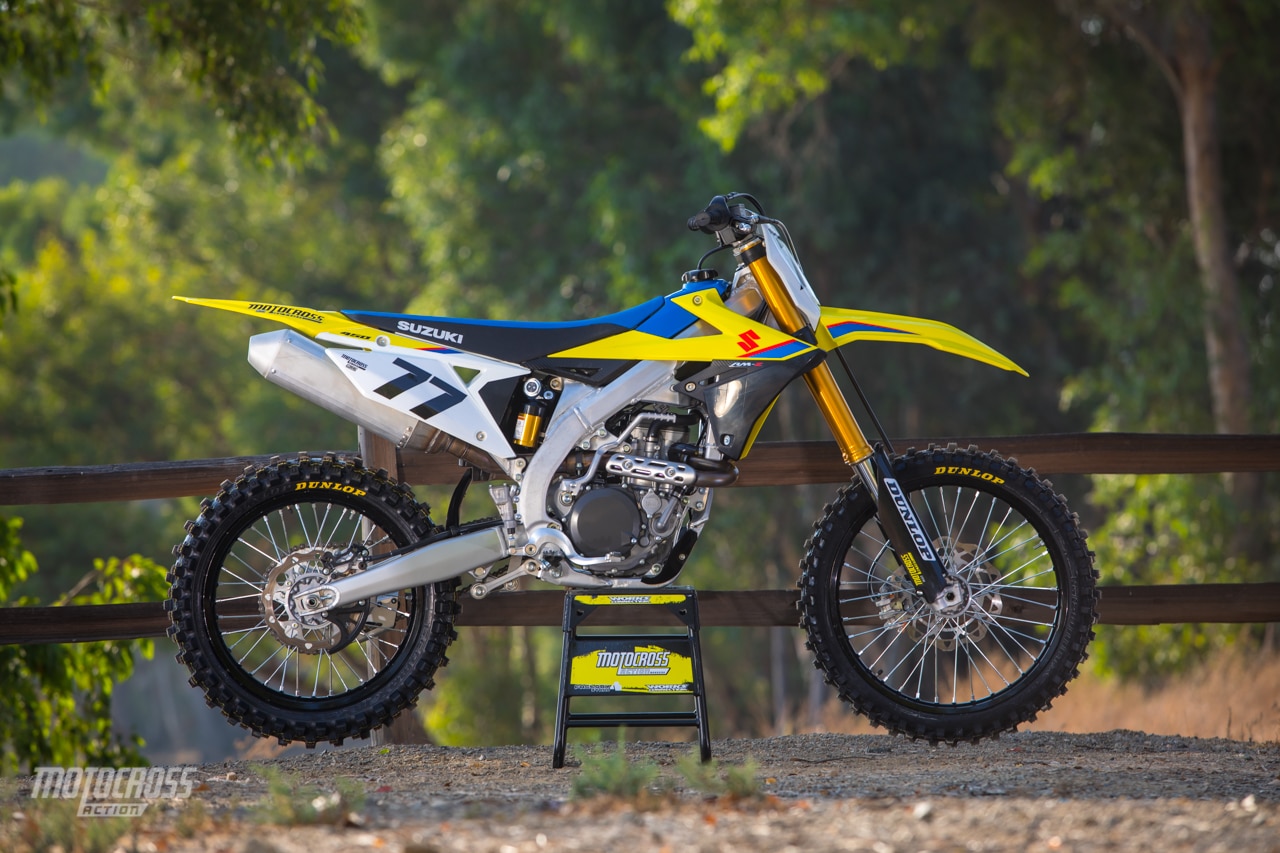 2019 Suzuki RM-Z450: This is the only 450 without an electric starter. Being all-new for 2018, this bike only received updates to the suspension settings. It ranked 6th in last year's shootout. 
Bobby Steffan was the only rider that had to kick to get moving. 
2019 KTM 450SXF: This bike has many updates for 2019. But we are unsure yet if they went in the right direction. This bike was last year's shootout winner. 
Brian Medeiros looked comfortable on the orange bike.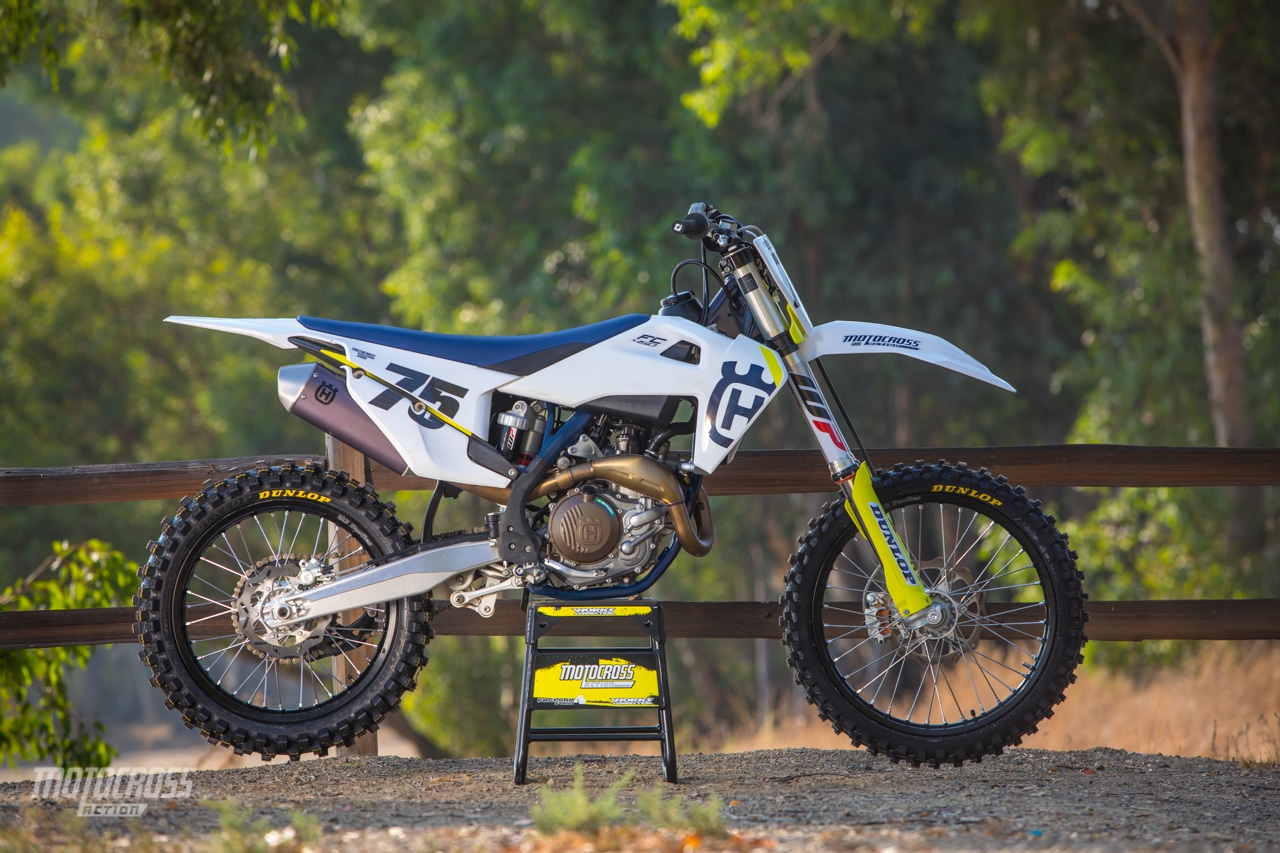 2019 Husqvarna FC450: The FC450 got most of the refinements that the KTM did. It tied for 2nd with the CRF450 in 2018. 
Top 10 National rider Dylan Merriam helped shake down the six bikes. Dylan is looking for a ride for 2019 if anyone has any leads. 
2019 Kawasaki KX450: The all-new KX450 has an electric start and hydraulic clutch. It is good enough to hang with the Austrian brothers for 2019? It was 5th in the 2018 shootout. 
Amateur sensation Chris Plouffe spent most his time on the green machine. 

THEY SAID IT — IRONMAN RACEWAY
Chad Reed: "My immediate feeling on the Suzuki RM-Z450 brought back so many positive feelings. It instantly changed my thoughts on motocross. I have been working on my off-bike strength and fitness over the past month, so I knew I could handle some suffering. Riding fitness is so unique to our sport, so I was really quite nervous and unsure in that area. Not having raced a National in three years, my number-one goal was to smile and enjoy a day of racing my dirt bike for one of the best teams in the paddock. The day was a success on all levels."
Justin Hill: "I had a good ride in the first moto, but the track was pretty tough. I struggled in the second moto and pulled into the pits for a bit, but went back out and crashed. With all of that said, I was happy to get my feet wet in the 450 class before moving up full-time in 2019. I'm excited for what's to come."
Ken Roczen: "This season was tough, but great. Nobody really sees the struggle during the week. To throw myself into this season with very little track time or testing and not even be sure I could really race, to how things progressed, especially the second half of the season, was great. I finished on the podium a bunch and got third overall in the championship, which was the goal coming into this weekend. It's really good to finish this season healthy and strong, which is what the plan was for this year, and to get some racing under my belt."
Justin Barcia: "It was a wild day! Going into the motos, I was feeling really good and my bike was working good. I led the first moto for a bit and then I went down and ended up having to pull my goggles off. I was in second, trying to dodge the mud because I didn't want to pull in for goggles, so I finally got back into first and just took it home to the finish line, which was awesome. I've been searching for that win all year and I've been saying that's what I wanted and I ended up getting it, so that was great. In the second moto, I got another solid start in second, I made the pass to first pretty quick and I took it home to the finish line. We just wanted a moto win and to get a 1-1 at the final round was awesome, it was more than I could ask for. I felt like if I got a moto win I could get the overall and we did it, so it's an incredible feeling. I'm really proud of everyone on the team, we did a great job and now we get a little break before starting back up for Des Nations and then Monster Energy Cup. I'm looking forward to those two races coming up and I'm just very grateful and excited for everything that's happened this year and I can't wait for the future."
Joey Savatgy: "Once I went down in Moto 1, that was pretty much it for that moto so I tried to focus on getting a good finish in Moto 2. The track was a little bit better in that moto and I was able to push forward but tried to minimize mistakes. It's not the way we wanted to end the season, but there are some bright moments that I can look back on this season."
Austin Forkner: "The conditions were pretty insane and after you made it through the first turn safely, it was all about keeping it on two wheels and finding a groove. We may not have been on the podium today, but for the conditions and the way this season has gone, we'll take it. It makes me want it that much more next season."
Jason Anderson: "It was a muddy weekend. Practice was an absolute quagmire. I rode the first moto and started outside the top-20 but came back to seventh. I sat the second moto out because it wasn't worth it with my injury. I'm really focused on Supercross and I'm looking forward to getting ready for that."
Marvin Musquin: "Today at Ironman, it was very tough conditions. We had a LOT of rain in the morning and I didn't get a good start in the first moto, so it was really tough for me to get into the speed of the top guys. The second half of the moto was a lot better, I found my groove and better lines but unfortunately it just wasn't enough and I got fourth. The second moto, I got a better start and I battled back to third place, so another podium, yeah, but definitely not what I wanted today. I expected a little bit more to be honest. I got second in the championship, so it's a good year overall – I was more consistent and got more podiums but the competition was definitely really high this year."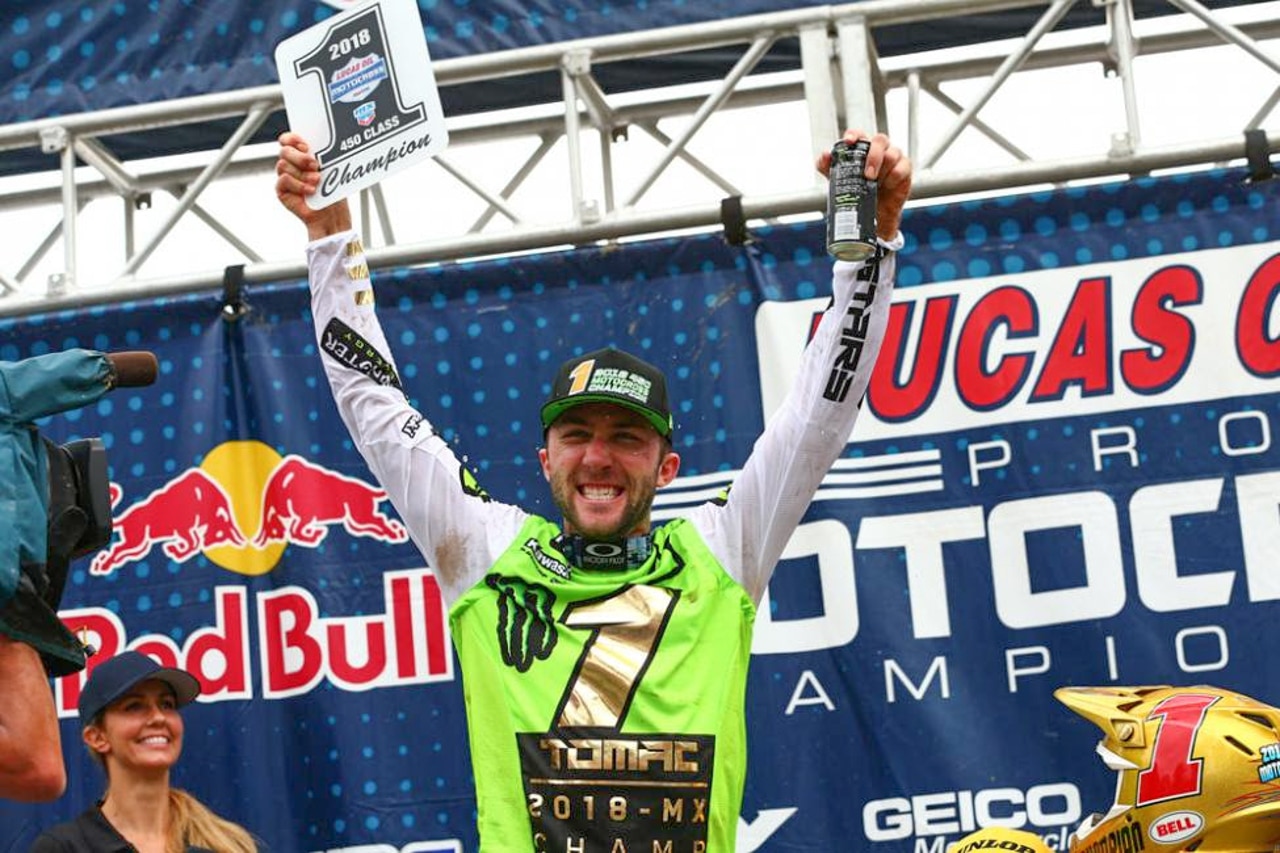 Eli Tomac: "We missed the [championship] clinch in the first moto by one point again [like last year], so it kind of gets your head spinning. I knew we could do it, and once we got through the first turn I felt like I was at least in control of my own race. This season put us to the test and we were really challenged, so even though we won twice as many races it was still tough. It feels great to get it done."
LOST BUT NOT FORGOTTEN | 1995 YAMAHA YZ250

BOYESEN BUDDY BOOGIE SPEED FESTIVAL AT PAGODA MC
Press Release: The Mortheast and mid-Atlantic's premier dirt bike festival. "The most seat-time you will get all year" – Randy Kastle, Pagoda MC President.
Calling all Motocross, Enduro, GNCC, Cross Country, casual riders… young and old, fast and slow. This is YOUR CALLING. The Boyesen Buddy Boogie is a unique Dirt Bike Festival designed to offer the best collective Riding and Racing experience available in the Northeastern and Mid-Atlantic regions.
Boyesen Engineering, Motocross Action Magazine, Dirt Bike Magazine, and ThumperTalk.com are proud to showcase the 1st Annual Boyesen Buddy Boogie Speed Festival held at Pagoda MC in Birdsboro, PA. The Boyesen Buddy Boogie has been created to include the full spectrum of Motocross and Offroad and has been designed to be a weekend-long celebration of the best that each discipline has to offer. From beginner youth riders and casual riding enthusiasts, to some of the fastest and most accomplished regional Moto and Offroad pilots, the Buddy Boogie Speed Festival promises to be a fun and approachable event that offers a weekend packed with family fun, riding and racing! The Boyesen Buddy Boogie is slated to be a can't miss event with opportunities to gather as friends, as competitors, and most importantly as FAMILY to celebrate all things Moto and Offroad in one single destination event. The Buddy Boogie offers riders the most available riding time throughout the weekend. Call your Buddies and come out and Boogie!
SOCIAL HASHTAGS
#buddyboogie, #doyouboogie, #pagodamc, #ridepagoda
Event Date:
October 5th – 7th 2018 (Weekend Festival: Friday, Saturday, Sunday)
Event Location:
Pagoda Motorcycle Club
441 Redlane Rd
Birdsboro, PA 19508
TEL: (610) 582-3717
www.pagodamc.org
[email protected]
MXA'S SNAP CHAT FEED
If you are a Snap Chat user then add us to your stories. Get sneak peaks of everything moto. Our Snap Chat name is motocrossaction. Or just take a Snap of the picture above and it will add MXA automatically to your feed.
TALK MOTO WITH MOTO MINDED PEOPLE. JOIN MXA'S FACEBOOK GROUP CHAT

We love everything moto and want to bring all moto junkies together into one place to share their two cents, ideas, photos, bike fixes, bike problems and much more. To check it out first you must need to or already have a Facebook account. If you don't, it isn't much work and you could even have an alias so nobody knows it is you. To join click HERE. After you request to join we will accept your request shortly after.
JOIN MXA'S FLIPBOARD PAGE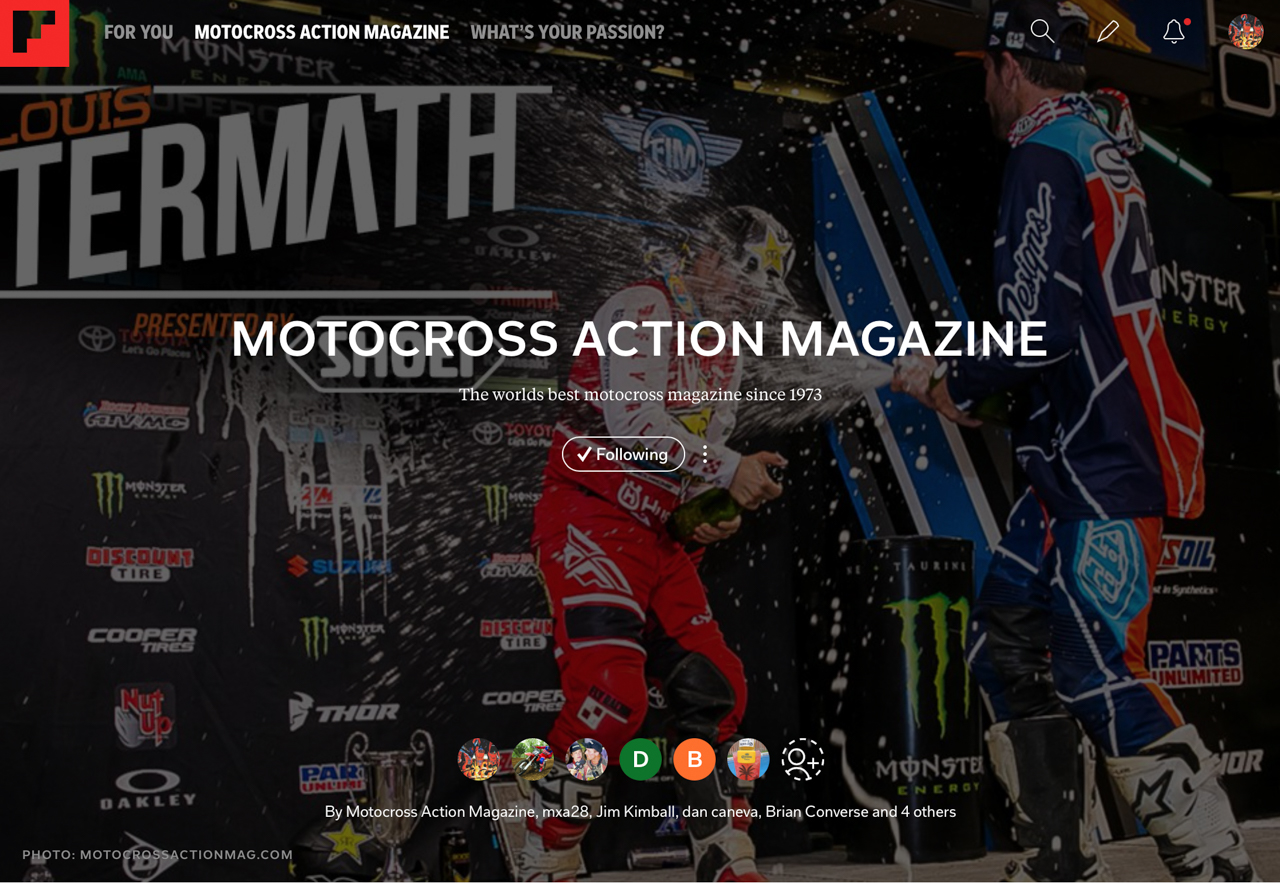 If you use Flipboard make sure to subscribe to the Motocross Action page for all the updates on our website. Click HERE to check out the page.
CLASSIC PHOTO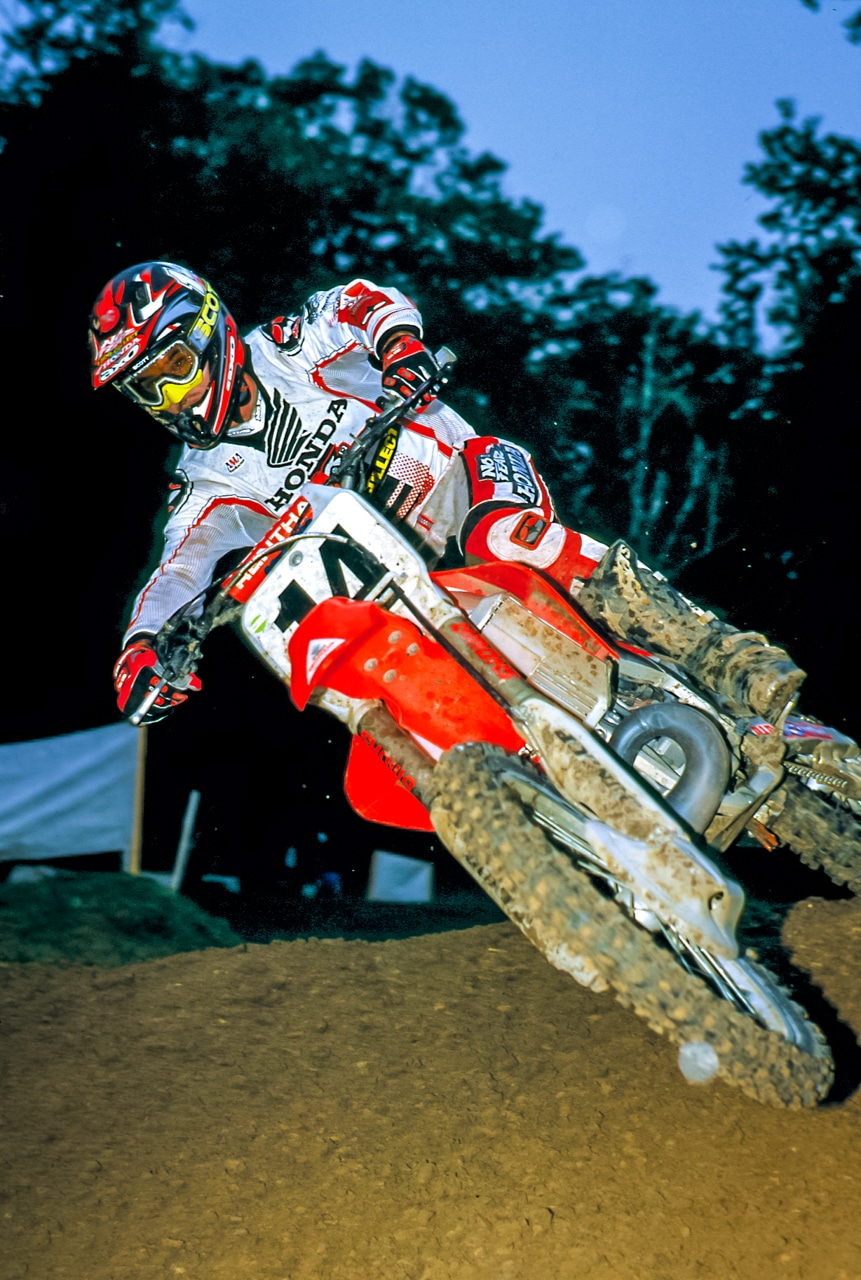 It is awesome that Kevin Windham is coming out to race again at the MXDN on a two-stroke. Brings back old memories like this one. This is Kevin back in the year 2000 on a factory Honda CR250.
MXA QUESTION OF THE WEEK ANSWER
The answer from yesterdays MXA question of the week was Trampas Parker.
---
Moto Trivia answer: Brian Swink on a Moto XXX KX250 in 1997 (you can see the first two letters of his last name on his jersey. Thanks to sharp-eyd readers for the help in identifying him).