MOTOCROSS ACTION MID-WEEK REPORT

#WHIPITWEDNESDAY
Rider: Ricky Carmichael
Bike: Honda CR250
TWO-STROKE SPOTLIGHT: GAMA FROM BRAZIL'S 2001 YAMAHA YZ250
"Anyone who has ever played ping-pong knows how much fun it is to have a customized racket for your playing style. And that's exactly what I did as my old friend the 2001 Yamaha YZ250 two-stroke." –Gama from São Paulo, Brazil
HERE IS THE PARTS LIST FOR MY PROJECT 2001 YAMAHA YZ250 TWO-STROKE:
Monaco Front/Rear Wheel

Zamba Seat Cover – Rubber

Rear Frame Comp (5NX1)–>5NY-21190-00-00 5XE-21190-00-00

2002 Yamaha YZ250 (YZ250P) Intake

Semi-Double Seat Assy (5NX1)–>5NY-24770-00-00 1C3-24770-52-00

Gama and I'm from Brazil,
Editors Note: Please keep those submissions coming. If you would like your bike to be featured in the "Two-Stroke Spotlight," please email me at [email protected]. All I ask is that you give a breakdown of your bike and a detailed description of the build. Please also send a few photos of your steed. By submitting your bike for the "Two-Stroke Spotlight," you agree to release all ownership rights to the images and copy to MXA. Happy submitting your smoker.
2019 FXR MOTO GEAR INTRO SNEAK PEAK: ELK RIVER, MINNESOTA

If you've never heard of FXR Racing moto gear, you haven't been paying atatention, It is the biggest snowmobile line around the world. But motocrossers aren't snowmobilers. We live on the dirt, not snow. Although FXR has been developing motocross gear for years, it was mainly for Milt Reimer's (FXR's owner) buddies and the FXR snow guys that raced dirt bikes in the summer. Milt grew up racing dirt bikes and had a passion for it. He wanted to make a push in moto, and he did. For 2018 you will see his gear in just about every 2018 Supercross main event.
Milt's right hand man in the moto sector, Andy White, invited the MXA boys out to Minnesota to check out their 2019 line and ride some snowbikes and snowmobiles at the Elk Rider Extreme Motor Park. We got the first class treatment and had a blast for two days of riding and getting to know FXR's close knit crew. We are excited to get our hand on the 2019 FXR motocross line to test out. Check out www.fxrracing.com to see what they have to offer. We are sure you will be seeing a lot more of FXR in the moto world in the near future.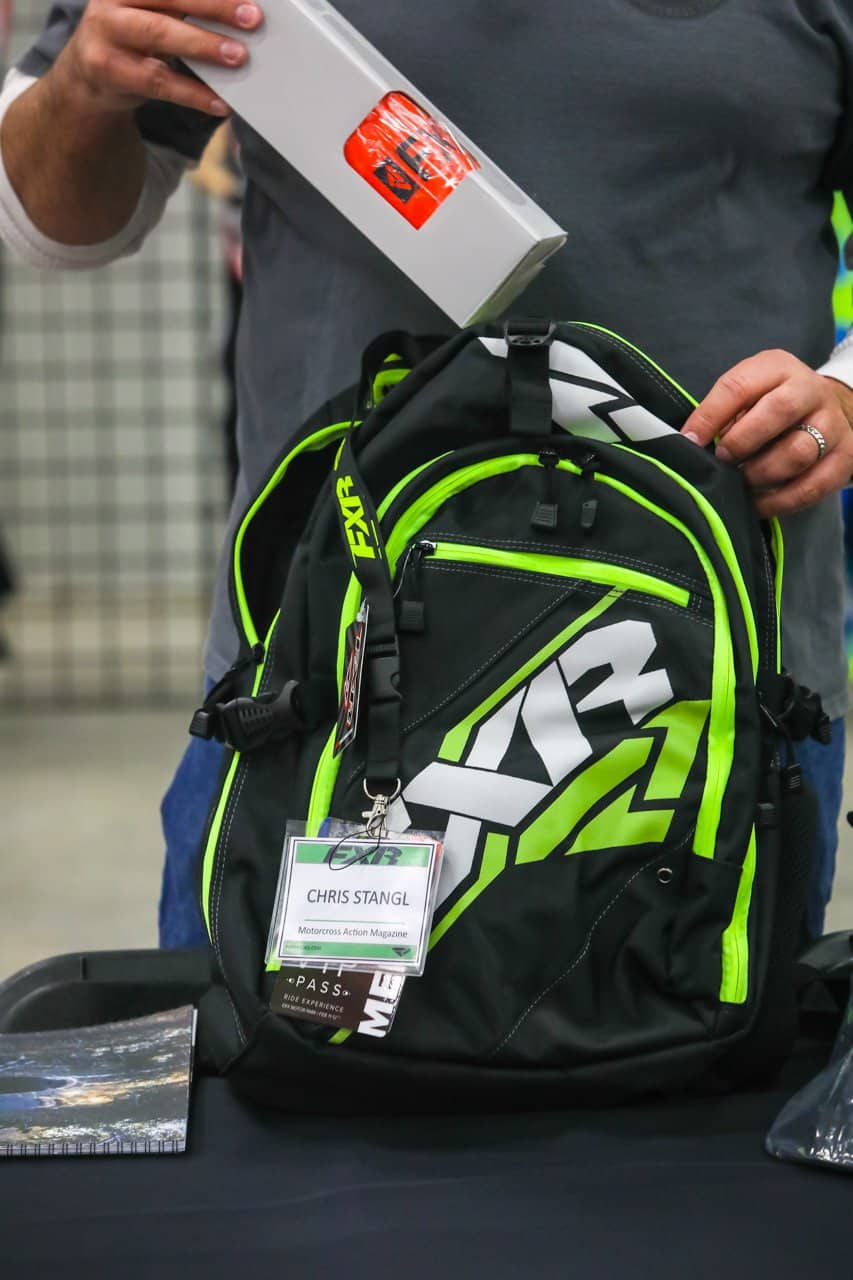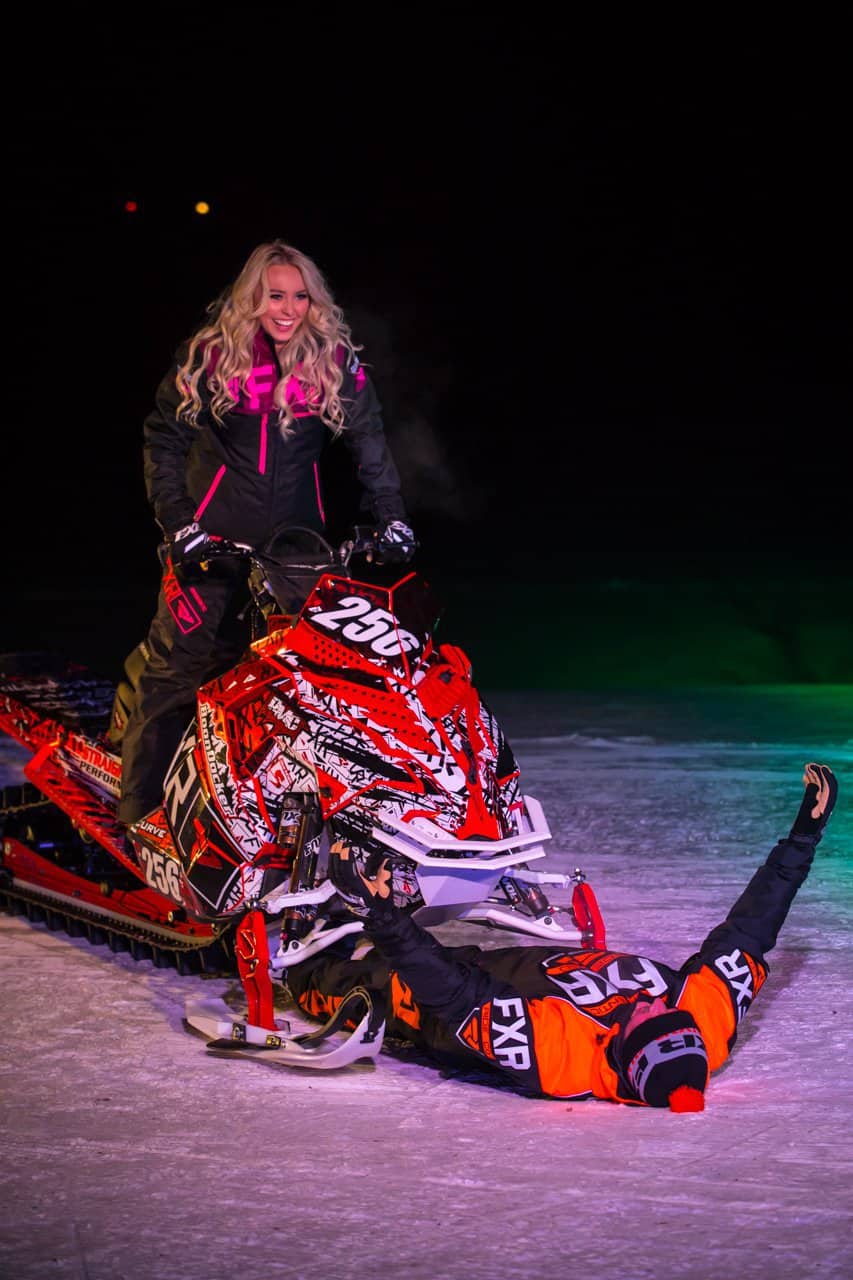 PRO CIRCUIT HIGH COMPRESSION PISTON
Since the beginning, Pro Circuit has built a reputation for offering customers only the
finest performance parts available. That reputation continues with our new High-Compression Piston Kit for the 2018 YZ450F. Manufactured by JE Pistons to our exact specifications, Pro Circuit pistons are forged from high-quality aerospace aluminum alloy using advanced CNC-machined technologies. The result is a significant gain in low-end torque and high-RPM performance. Pro Circuit's High-Compression Piston Kit for the 2018 YZ450F is designed for superior performance in either stock or modified engines and is a must-have engine component for serious racers.
THEY SAID IT | SAN DIEGO SUPERCROSS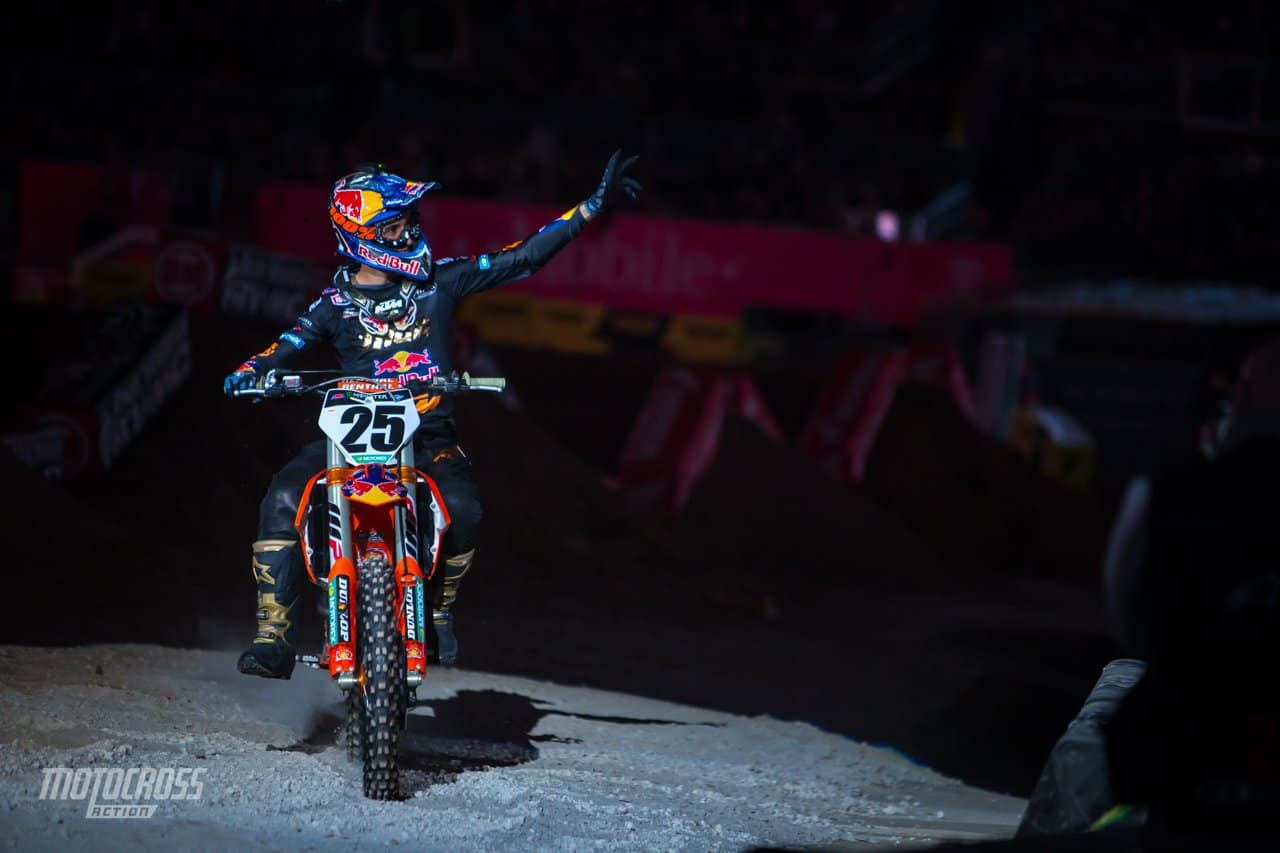 Marvin Musquin: "It's great to be back on the podium. I've been working really hard and feel I've made a lot of progress. We made some good bike setup changes going into the Main Event, which really helped get me comfortable and have a good race. I'm looking forward to continuing to build from here."
Jason Anderson: "My starts saved me tonight. I felt great riding, but this track was hard to push on and make a pass. I had to be really patient, but I feel like I picked apart the lines and got by everyone. I felt pretty good."
Ken Roczen: "I'm completely devastated with the outcome of tonight. The first thing I thought about on the ground was my team and all the hard work we've put in to get back to this point. I came into the corner with good speed, got on the gas, and then caught a ton of traction in the rut, lost my balance, and whisky-throttled the bike into [Cooper] Webb. My arm went in between his wheel and swingarm. We've already made the necessary calls to Dr. Viola and are going to get everything fixed up so I can get back out there as soon as possible."
Cole Seely: "It's frustrating for sure, but I'm trying to take away the positives. I've got good speed, rode aggressive in the heat race, and my starts have been better, so I just need to put it all together. I just need to figure out that last missing piece that's keeping me from winning races. I started making little mistakes; I'd start to feel the front end tuck and would have to back it down a little bit, and in all the spots that I had to back it down, those guys caught up with me and made passes. After that I got tight and just couldn't keep going forward. I held on and pushed as long as I could but I wasn't getting the traction I felt I needed. I didn't predict that the track was going to get so slick. During our briefing after the heat race, I said I wanted to keep the bike the same and liked the way it handled. In hindsight, I should've made some adjustments, but I need to continue working on it and hopefully get a win soon."
Kyle Chisholm: "Another solid night in the books for me and the team," said Chisholm. "I enjoyed the track all day and found a good flow from first practice that I used throughout the day. I'm happy with another solid finish but I really want that Top 5. We're close and I'm going to use the break to work on some areas that need improvement."
Adam Cianciarulo: "I am really happy to grab my best finish before the break," said Cianciarulo. "I rode a little tight for awhile and let Justin (Hill) slip away from me. It's going to be interesting coming back to an east/west shootout mid-season, but it's going to be good to get a little break now. I am going to enjoy being at home for a while."
Justin Hill: "It was tough, I'm not gonna lie, but this track lends itself to me because it was technical … I'm beyond psyched, and to put the bike on the top step and kind of shut up all the haters in a way, I feel really good about it, and I feel back to my true form."
CRASHES | SAN DIEGO
Justin Bogle: It is always scary for a rider when they are the first one to double the first triple on the first lap of a Supercross race. Justin Bogle was that guy in his heat race in San Diego. He did the right thing and moved all the way left on the triple landing. Although Ben Lamay was already committed to the left line and saw an opening. But he knew it was still a gamble with a rider doubling. When Justin was riding over the triple Ben when coming down. Ben missed Justin's head, but landed right on his right arm breaking his humorous.
Eli Tomac: Eli was a pin ball coming into the first corner bouncing off the other riders until he eventually went down.
Ken Roczen: Kenny's retaliation on Cooper Webb cost him big time at the San Diego Supercross main event in Petco Park. It was obvious Kenny did not go for the jugular, he just went for an aggressive pass on Cooper. It looked as if he caught an edge and got a whole lot of whisky throttle that launched him into the factory Yamaha rider. Unfortunately for Kenny he broke his wrist and is having surgery this week.
Justin Hoeft: Justin Hoeft looked great in the LCQ during the sixth round of the 2018 San Diego West Coast 250 series. He was leading and looking to win to secure a spot in the 250 main event until he hit a kicker and that ejected him off the bike. Justin unfortunately broke both ankles in the crash and is having surgery this week. Justin we hope you get well and recover fast.

INSIDE ADAM CIANCIARULO'S FACTORY MONSTER ENERGY KAWASAKI KX250F
CLASSIC PHOTO