MOTOCROSS ACTION MID-WEEK REPORT
#WHIPITWEDNESDAY
Rider: Justin Barcia
Bike: 2022 GasGas MC250
Event: 2022 Red Bull Straight Rhythm
Photographer: Trevor Nelson
TWO-STROKE SPOTLIGHT: MICHAEL KOLAR'S 2003 HONDA CR125
"It's a 2003 Honda CR125, but I am a big fan of the Grand National Honda bikes of Bailey, Stanton, Bayle, and McGrath. It's a stock bike with the exception of the plastics, custom graphics and hand made number plate backgrounds." –Mike Kolar
EDITORS NOTE: Please keep those submissions coming. If you would like your bike to be featured in the "Two-Stroke Spotlight," please email me at [email protected]. All I ask is that you give a breakdown of your bike and a detailed description of the build. Please also send a few photos of your steed. By submitting your bike for the "Two-Stroke Spotlight," you agree to release all ownership rights to the images and copy to MXA. 
THE NOVEMBER 2022 ISSUE OF MXA IS OUT! SUBSCRIBE AND YOU WON'T MISS ANYTHING
On The Cover: The all-new 2023 Yamaha YZ450F graces the cover of MXA, along with the 2023 Honda CRF450 50th Anniversary test.
Did you know that you can subscribe to MXA at virtually no cost to you—because when you subscribe you receive a Rocky Mountain ATV/MC credit for $25 towards anything in their massive inventory. Plus, you will get all the content in the 12 monthly issues of Motocross Action magazine—from four-stroke tests, two-stroke tests, retro tests, race coverage, new tech to product tests….most of which never appear on the internet. And, don't forget, that $25 credit from Rocky Mountain ATV/MC that will more than cover the cost of your subscription. To subscribe call (800) 767-0345 or Click Here
MXA | MOTO | TRIVIA
Who are these Motocross des Nations winners and what year was it taken? Answer at the bottom of the page.
KEN ROCZEN TESTING A YAMAHA YZ450F
RACE WINNING BRANDS HELPS POWER THE CURE WITH PINK PISTON PROJECT

Press Release: Race Winning Brands, Inc. ("RWB") has ramped up its cancer research and awareness support efforts in 2022 with its Pink Piston Project by partnering with the American Cancer Society ("ACS") to raise funds through donations. Encouraged through its core automotive performance piston brands – Diamond Racing, JE Pistons, Manley Performance, and Wiseco Performance Products – RWB is offering the chance to win four different grand prizes for supporting the cause. 
A dedicated Pink Piston Project℠ donation page has been established on the American Cancer Society's platform, serving as a place people can contribute help directly (donation page can be found here). Any donation will automatically enter generous patrons into a drawing for one of four grand prizes, supplied courtesy of RWB and its automotive piston brands. The prizes consist of a set of Diamond pistons, a set of JE pistons, a Manley rotating assembly, and a rotating assembly consisting of Wiseco pistons and a K1 Technologies crankshaft and connecting rods.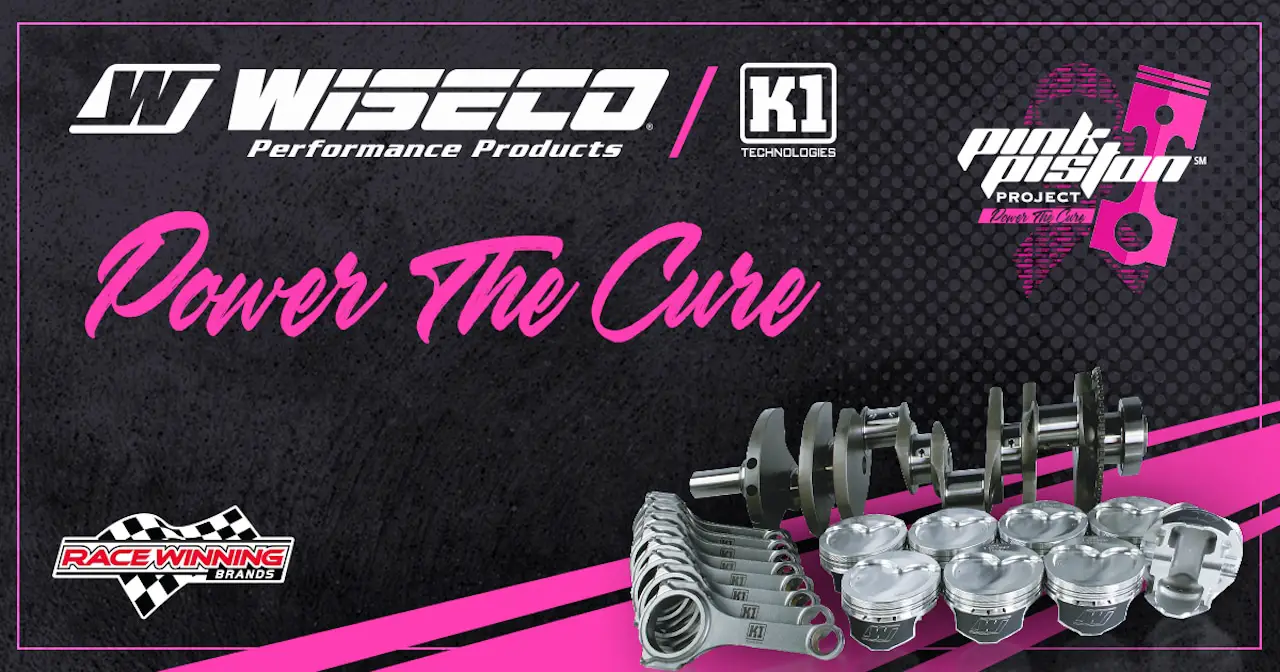 "The American Cancer Society is excited to have the support of Race Winning Brands' Pink Piston Project℠ to raise critical funds for our mission," commented Joy Brigham, Director of Development for American Cancer Society. "Our vision is to end cancer as we know it, for everyone. That is only possible through generous donors and initiatives like the Pink Piston Project℠." 
This Pink Piston Project℠ fundraiser is open now for donations and entries and will continue through November 30th, 2022. The drawing for the grand prizes will take place on December 1, 2022.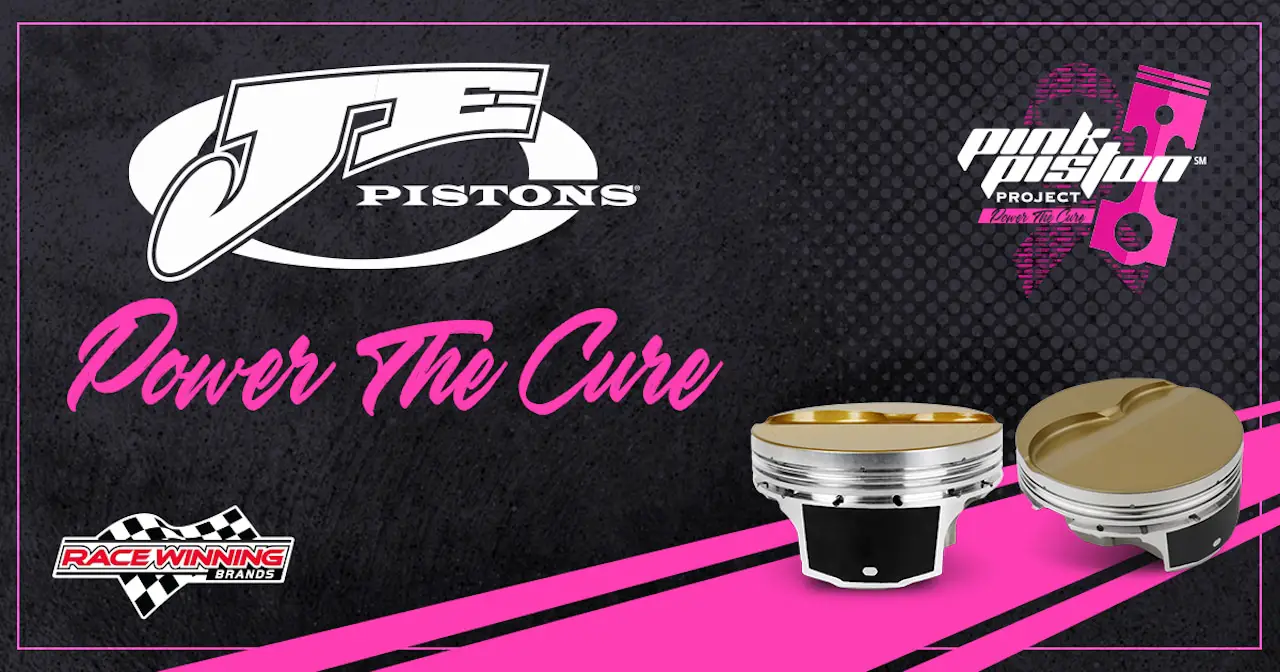 Additionally, RWB has introduced all-new Pink Piston Project℠ t-shirts to aid in increasing the total funds raised in benefit of the American Cancer Society. All proceeds from Pink Piston Project℠ t-shirt sales will be donated to the ACS, and the shirts are available in both unisex and women's styles. Shirts can be purchased directly via phone or email of any participating Race Winning Brands company, or by calling 1-800-321-1364. 
Lastly, to maximize donation impact, RWB will be donating a portion of all its general, retail piston sales during this same time period. These efforts are not only to directly support the cause, but to also encourage RWB's fellow performance community to help any way they can. 
MXA GEAR GUIDE // O'NEAL LIMITED EDITION V.23 PRODIGY GEAR
Helmet: O'Neal 10SRS—$299.99 
Goggles: Scott Prospect—$104.95
Jersey: O'Neal Limited Edition V.23 Prodigy—$74.99
Pants: O'Neal Limited Edition V.23 Prodigy—$219.99
Gloves: O'Neal Prodigy—$39.99
Boots: O"Neal RDX Boots—$399.99
TESTED // 2023 YAMAHA YZ450F
2022 DUBYA WORLD VET CHAMPIONSHIP ON NOVEMBER 5-6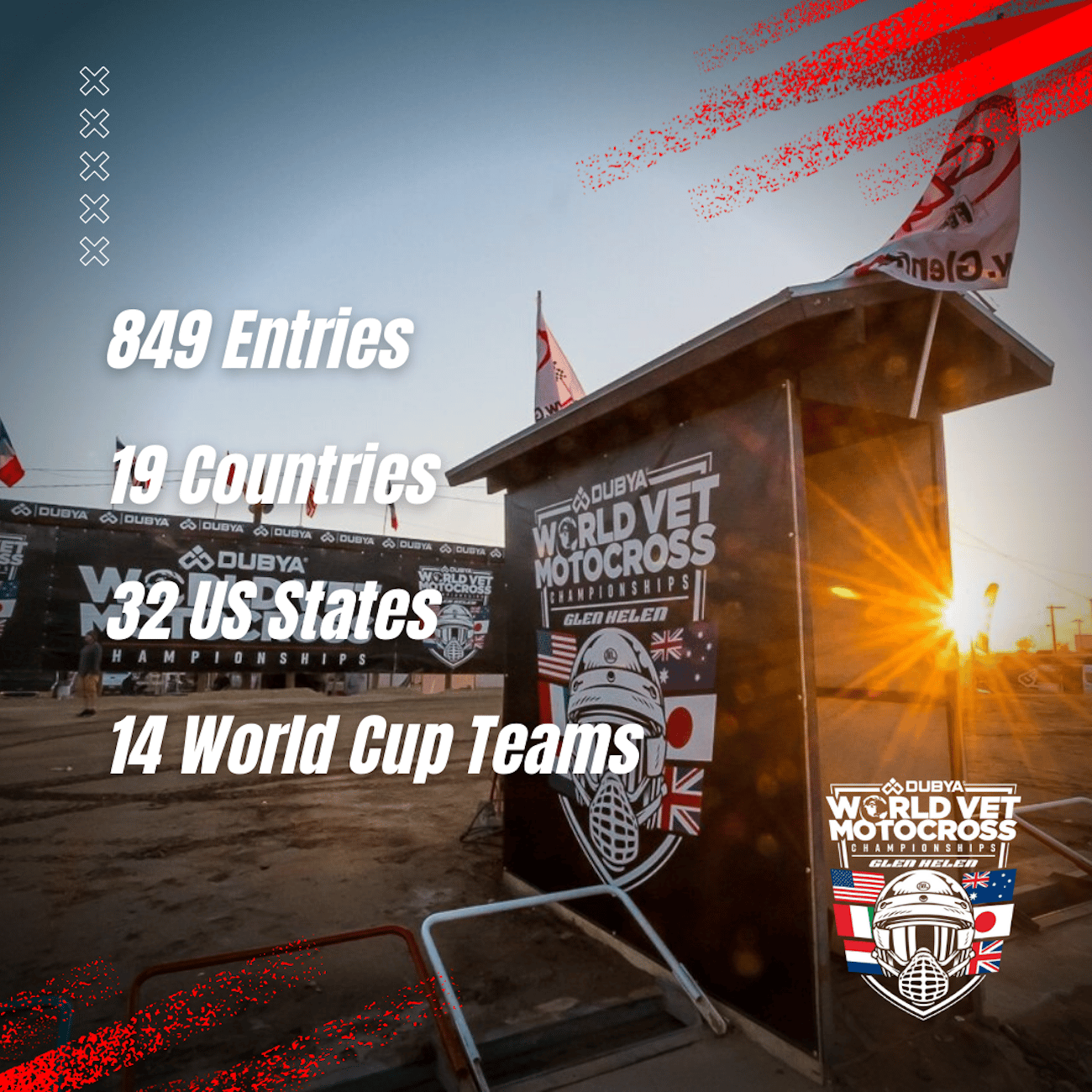 For more info go to www.worldvetmx.com or www.glenhelen.com
The 2022 Dubya World Vet MX Championships will take place on November 5-6 at Glen Helen Raceway. Over a thousand riders will travel from all 50 states and 25 different countries to compete for a prestigious World Vet Championship title. This is the oldest, largest and followed Vet race in the world. This year, Glen Helen is looking forward to having even more countries participate.
TEAM TESTED //N2DIRT 2022 YAMAHA YZ250 FORK/SHOCK MODS
For 2022, the YZ250 got stiffer valving, a leaf-spring-enhanced mid-valve, and stiffer springs front and rear. The stock setup works great for most riders, save for those on the fringes. We asked N2Dirt to help our heavier and faster test riders (195 pounds) keep the forks from diving and get the shock to hold up higher in the rear. N2Dirt increased the fork springs to 5.0 N/mm and the shock spring to 54 N/mm and custom-valved the shim stacks for greater speeds.
VERDICT: N2Dirt isn't the biggest name in suspension mods, but they have enough confidence to say that if you're not satisfied with their re-valve, they will do another re-valve for free.
DIGITS: $649.00 (fork), $909.00 (shock revalve with springs)—(661) 252-0269 or www.n2dirt.com
LOST BUT NOT FORGOTTEN | VERTEMATI MX500
NIHILO GRIP TAPE x (KEEP A BREAST FOUNDATION)
MXA MOTO TIP // POOR MAN'S STEERING DAMPER
MOTO TIP: Keep your steering head bearing tight enough that the front end doesn't flop over by itself. It should have to be pushed slightly before it moves. Your steering head bearing is a cheap steering damper. Use it.
10TH ANNUAL KURT CASELLI RIDE DAY AT DEC. 3 AT PALA
The Kurt Caselli Foundation will host its 10th Annual Kurt Caselli Ride Day presented by Rocky Mountain ATV/MC, FMF and KTM on Saturday, December 3d, 2022 at Fox Raceway in Pala, California.
TESTED // 2023 SUZUKI RM-Z250
CLASSIC PHOTO // RON LECHIEN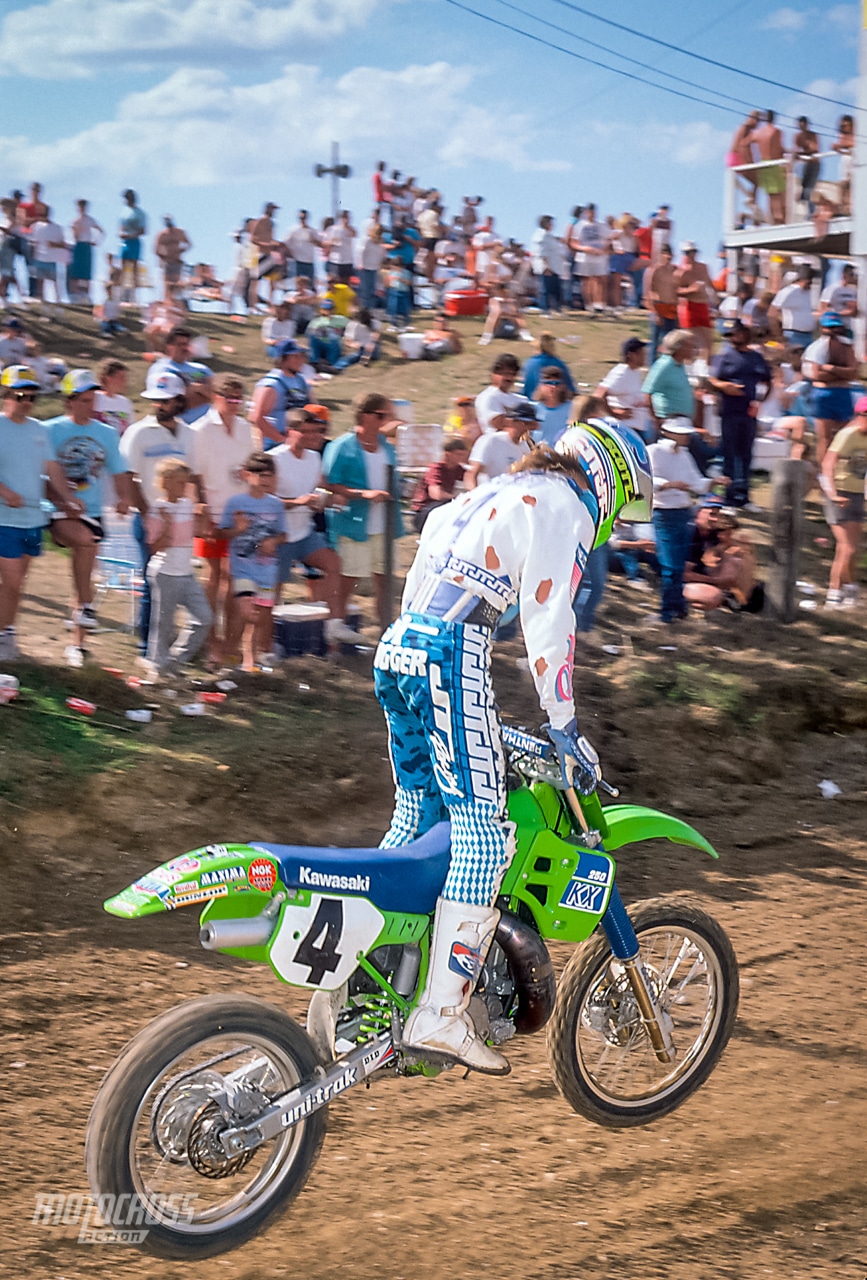 An air-cooled Ron Lechien back in 1988 on his water-cooled factory Kawasaki KX250.
---
Moto Trivia answer: Marnicq Bervoets / Stefan Everts / Joël Smets of the 1995 MXDN Belgium team. The winner of the FXR swag is Barry Hendricks.