MOTOCROSS ACTION MID-WEEK REPORT
#WHIPITWEDNESDAY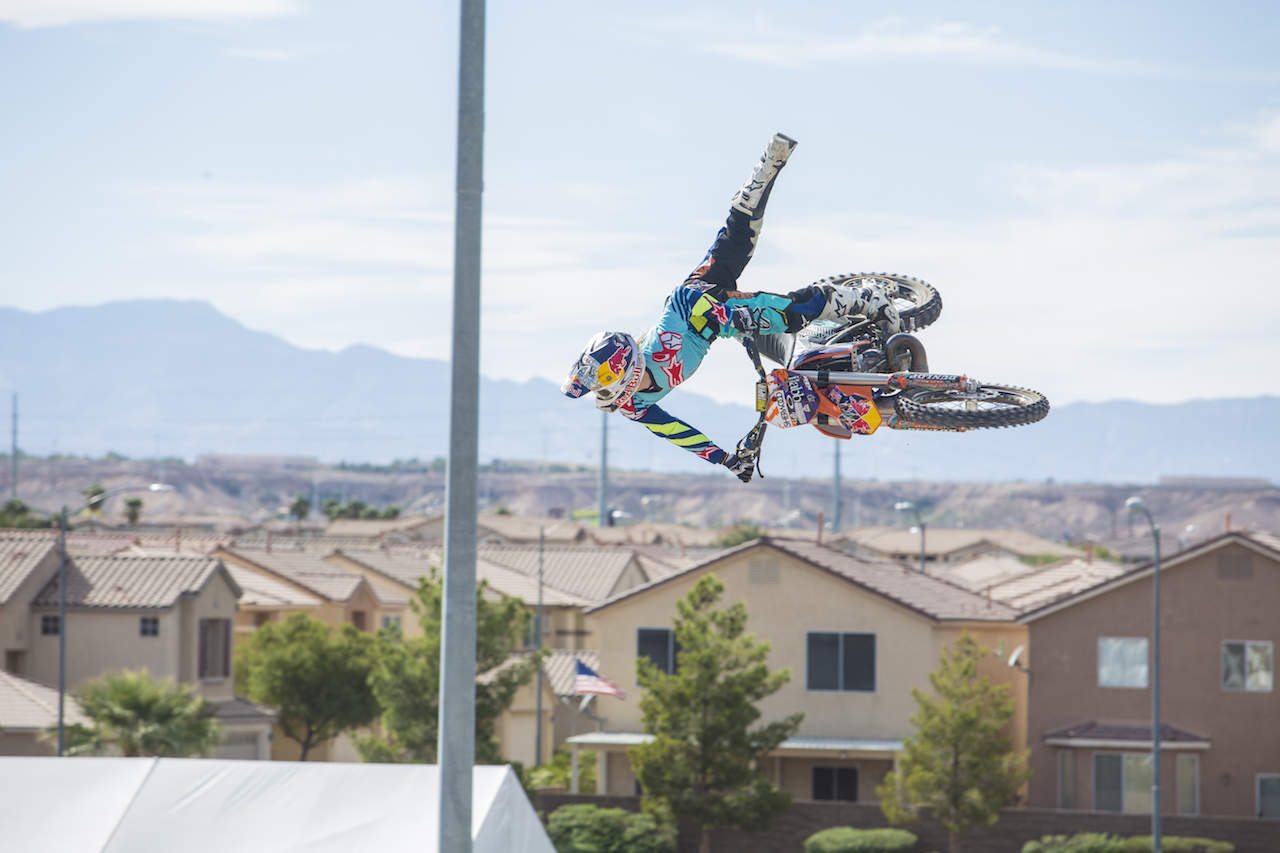 Rider: Levi Sherwood
Location: Sam Boyd Stadium
Photographer: John Basher
Lens: 70-200mm
Exposure: 1/800 sec.
F-stop: 5.6
ISO: 250
TWO-STROKE SPOTLIGHT: 1992 PEAK HONDA CR125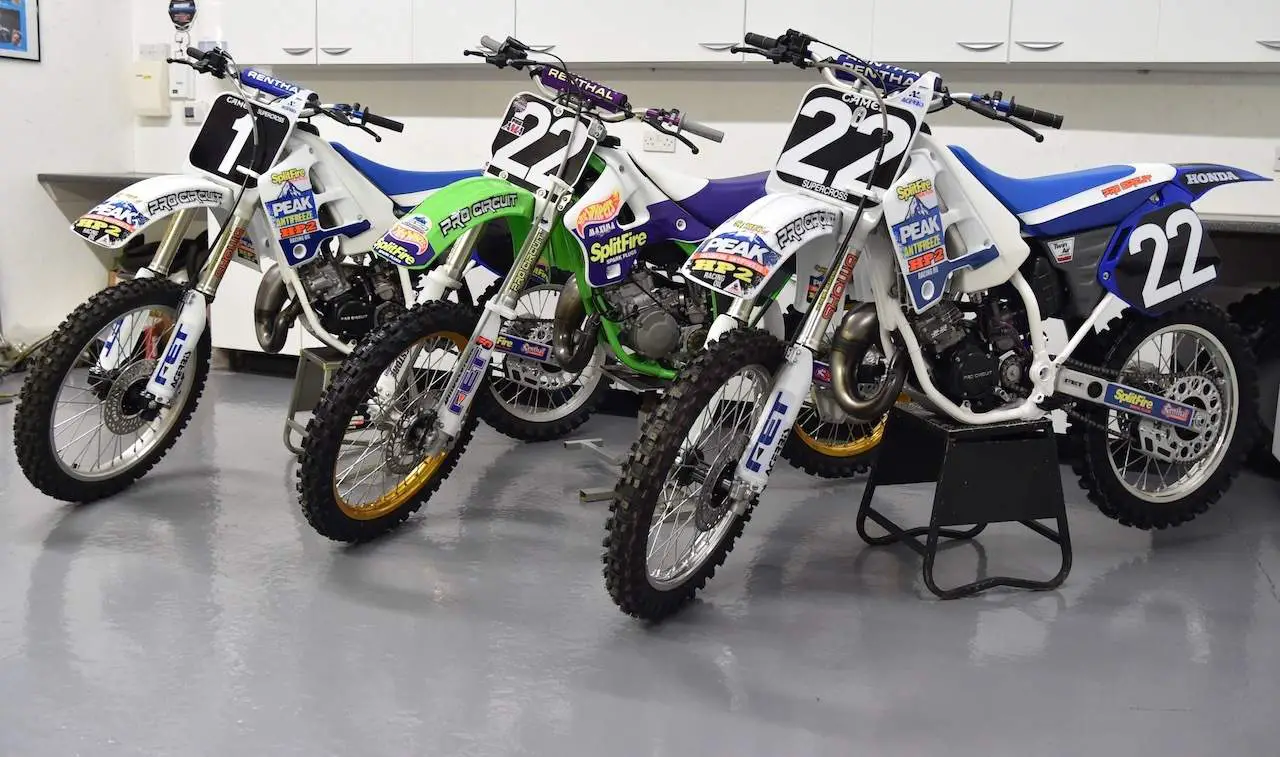 This is a 99.9% replica 1992 Peak Honda CR125 that I've spent quite a few years building. In fact, once I finished it, it was too nice to ride, so I built another exactly the same (with a few extra parts like the 1991 Mugen PowerUp Kit, etc.) that I'm currently leading the UK EVO Championship on.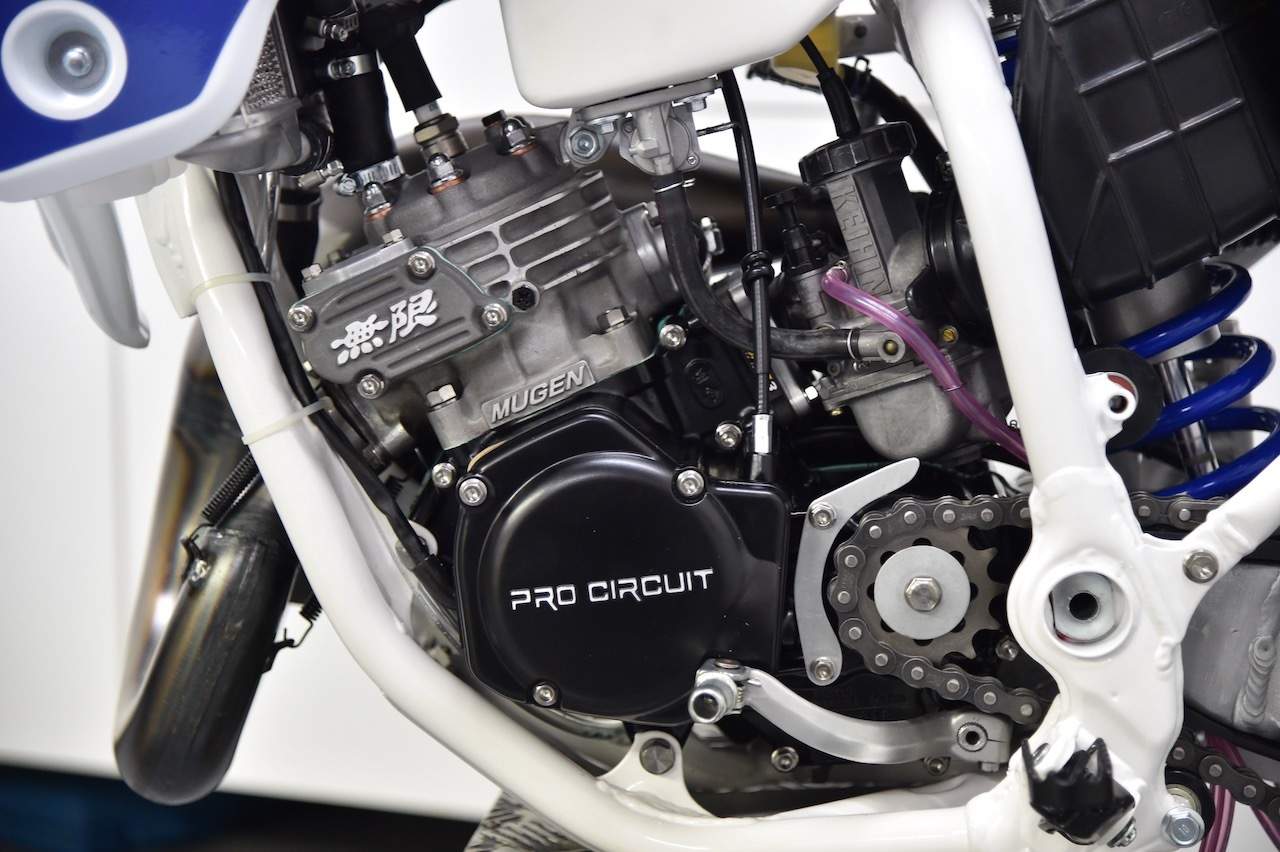 I also have a 1994 Ryan Hughes replica Splitfire KX125 that I raced the last two Farleigh Castle Vet MXDN races on.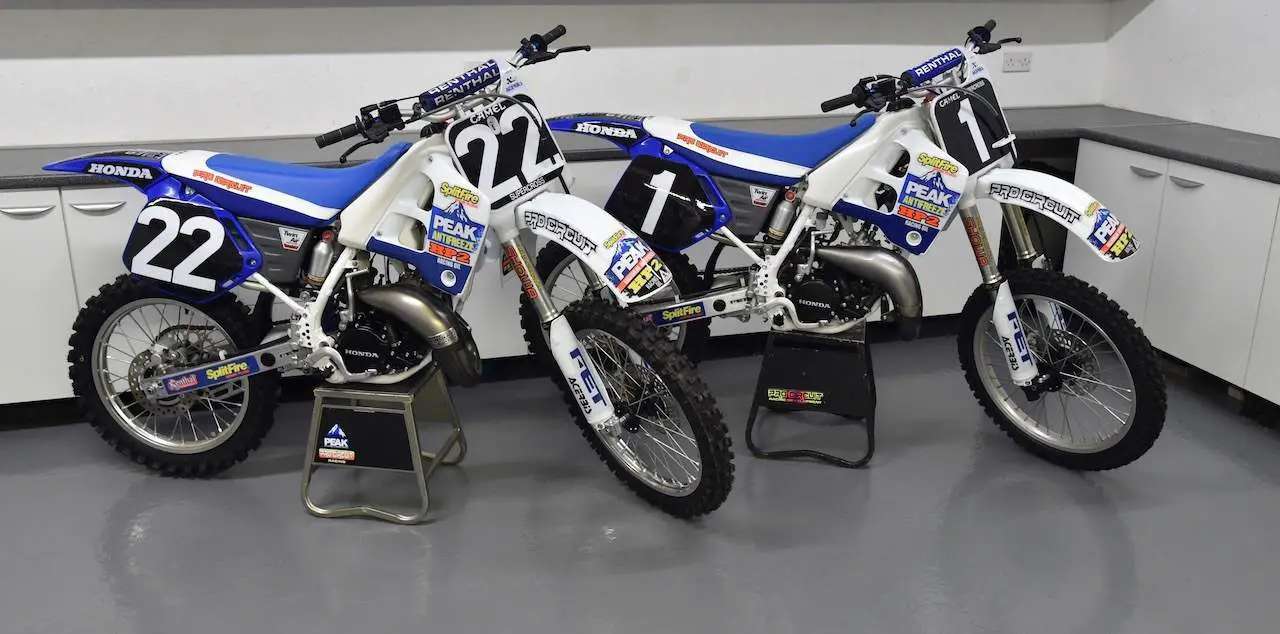 MXA MINI TEST // BRIDGESTONE BATTLECROSS X31 INTERMEDIATE TIRES
The MXA wrecking crew was pleased with the performance of the Battlecross X31 intermediate tires. We were most impressed with the front tire because it had a feel somewhere between the Dunlop MX33 and our favored MX3S fronts. The X31 rear tire had great acceleration, thanks to a wide footprint for straight-line traction.
VERDICT: The durability of the Bridgestone X31 was excellent with its tuned casing flex and sidewall stability. We ran the air pressure between 12 and 13 psi. The rear tire was a pure intermediate-terrain tire and felt skittish on hardpack, especially at steep lean angles.
DIGITS: $110.98 (110/90-19 rear), $100.00 (80/100-21 front)—www.bridgestonemotorcycletires.com or your local dealer.
Full X31 tire test click here. 
10TH ANNUAL KURT CASELLI RIDE DAY ON DEC. 3 AT PALA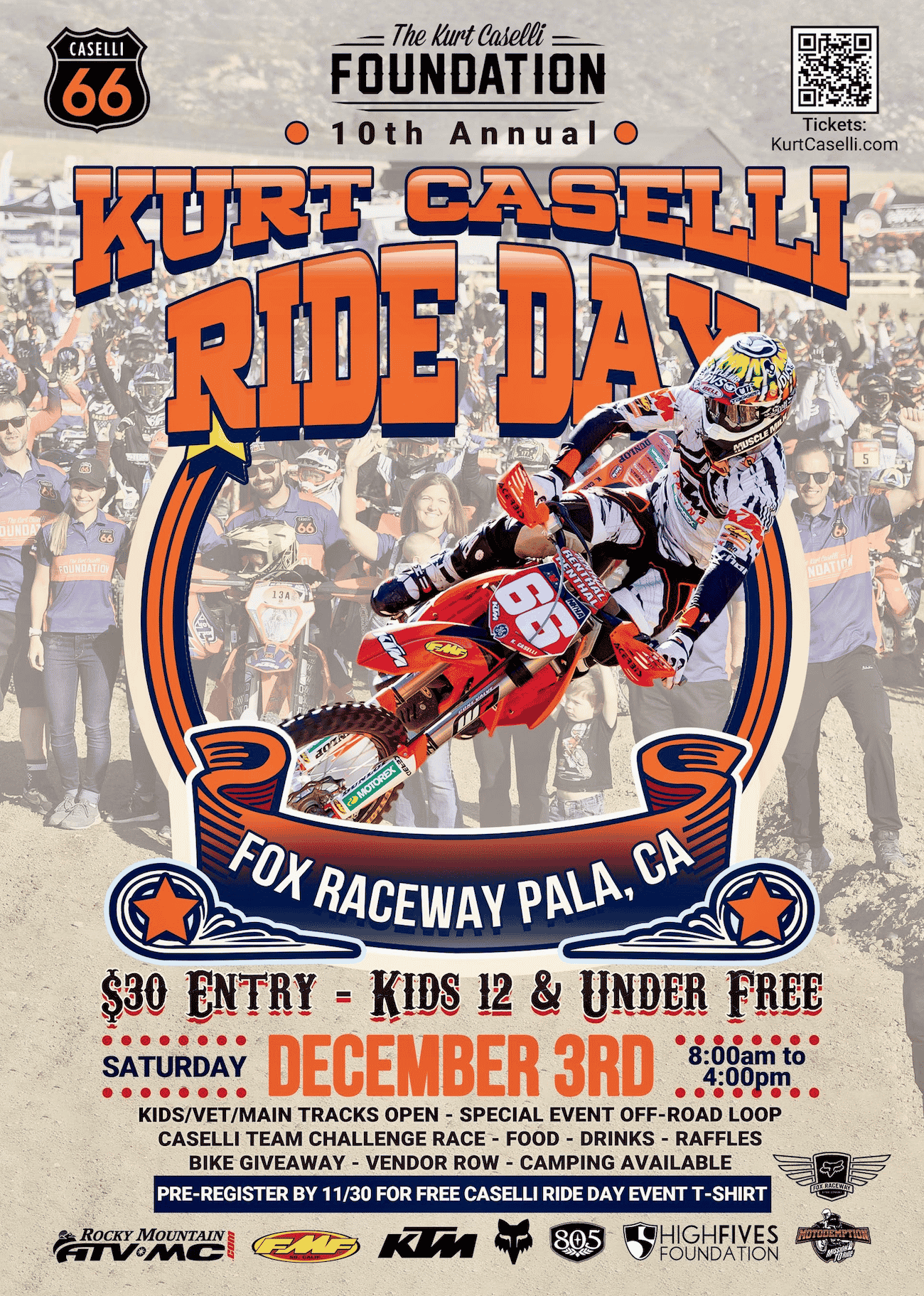 The Kurt Caselli Foundation will host its 10th Annual Kurt Caselli Ride Day presented by Rocky Mountain ATV/MC, FMF and KTM on Saturday, December 3d, 2022 at Fox Raceway in Pala, California.
SISTER MAGAZINE MOUNTAIN BIKE ACTION TESTS THE NEW YAMAHA YDK-MORO 07 ELECTRIC BIKE
MXA | MOTO | TRIVIA
Who is this rider and what bike is he riding? Answer at the bottom of the page.
2023 KTM LC8 AND LC8C ADVENTURE RANGE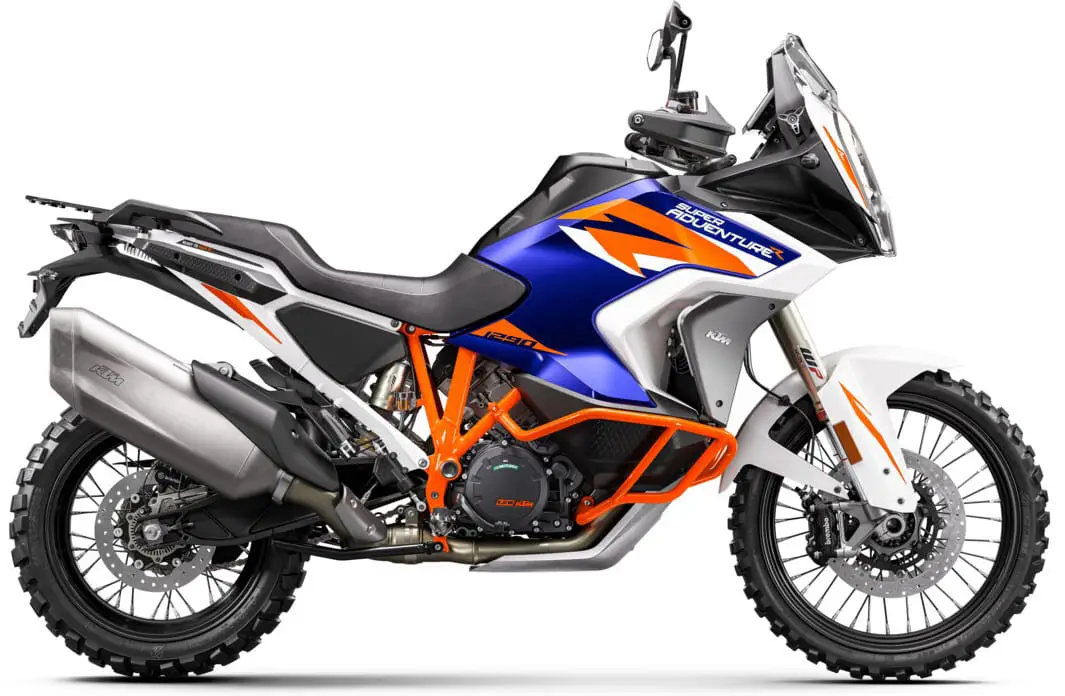 KTM Press Release: KTM has furthered the possibilities of the Travel and Adventure motorcycle segment with its sharp 2023 LC8 and LC8c ADVENTURE range. Joining the recently-unveiled 2023 KTM 890 ADVENTURE R is the new KTM 890 ADVENTURE, the bike that has made any trail, any trip, any road, or any distance an exercise of ease with just the right amount of adrenaline—thanks to unbeatable power, weight, agility, and specification—is now even better.
The KTM 890 ADVENTURE has been crafted as the ultimate master of all conditions and distances. The raspy and responsive LC8 engine puts surroundings into motion, but the ride-by-wire delivered power is as assuring as it is thrilling, controllable as it can be wild, stable as it is spectacular. A low center of gravity with the 5.3-gallon (20-liter) fuel tank design pushes the slim form of the KTM 890 ADVENTURE to the forefront and accentuates the ergonomics in both sitting and standing positions. The robust steel subframe means that the heaviest of pillions and packages are a breeze.
The KTM 890. 
So, how can the best be made better? Well, KTM has put the bike into a 360 analytical spin and have pinpointed several ways in which the rider's time in the saddle can be even more enjoyable and, just as important, unrestrained.
For 2023, one of the most significant changes has been made to the front mask between the head of the bike and the fuel tank. A connected fairing section offers improved protection from the elements while spending long stretches in the saddle, and it is now further reinforced to offer more security and more load-bearing capability for larger GPS devices. Further along, the KTM 890 ADVENTURE has wider panels on the tank and side panels to give the seat protection against unwanted bumps or scrapes.
For handling road and offroad duty with equal adeptness, reworked WP APEX 43 mm front forks now come with adjustment for rebound and compression, accessible from the top caps. The APEX shock, engineered and slotted into the bike to minimize height, has new settings orientated for the demands of adventure riding.
The use of a new 9.3 mp ABS unit feeds from the 6D sensor to enable full braking power in a range of scenarios. The improved ABS is synced with the ride modes, allowing OFFROAD ABS (maximizing braking control through disengagement on the rear wheel and lowered intervention on the front) to be activated automatically in OFFROAD or RALLY mode. The KTM 890 ADVENTURE can be clicked into STREET, OFFROAD, RAIN and an optional RALLY mode to adjust engine and traction control character. An innovative DEMO setting gifts the rider the chance to try the full gamut of optional Rider Aids for the first 1,500 km before deciding whether to purchase and keep them permanently.
KTM has streamlined the ride due to a new, higher screen that offers increased wind protection and is inspired by the product used on the KTM 450 RALLY. They have also packed more comfort into the 2-part seat with a new soft foam structure and a slimmer front fender for superior aerodynamics and rain protection.
The overhauled 5" TFT display draws particular attention, not only for the revised hardware (bonded mineral glass for extra scratch and glare resistance) but the redesigned software system of menus and infographics that make alterations to the behavior of the KTM 890 ADVENTURE even simpler. The backlight changes intensity as it reacts to the environment and better synchronicity between the TFT and the KTMconnect App means seeing Turn-by-Turn+ navigation directions, listening to audio and taking calls has never been easier or more intuitive. A 2023 feature now enables riders to list their 'top-10' calls by the last ones made or favorites list and is another added convenience of the advanced setup. The Turn-by-Turn+ empowers the rider to add extra customization to their navigation details on the go and from the bike's TFT menu without having to stop and fish around for their mobile device.
Sportier graphics and more dynamic looks (the plastics are color injected and using in-mold decals where possible for extra resistance, as seen on the KTM offroad bikes) comes with other, practical additions such as the new aluminum engine and tank protector. Other additions include a handlebar switch with hazard warning, different tires for offroad emphasis thanks to PIRELLI SCORPION STRs and LED indicators.
2023 KTM 890 ADVENTURE Highlights:
// Upgraded ergonomics and bodywork for more protective and comfortable riding
// Low weight, proven race-derived chassis for perfect performance yet practical compromise
// Revised WP Suspension settings and adjusters for more response and adaptability
// Optimized travel 'friendliness' with better TFT menus, App options, reworked Ride Modes, higher screen and more versatile and comfortable 2-piece seat
// More offroad orientated tires with PIRELLI SCORPION STRs
// Two fresh color options and new racier graphics set
The 2023 KTM 890 ADVENTURE R was launched in September at the 2022 KTM Adventure Rider Rally in Tamarack, Idaho, the perfect backdrop to showcase the most extreme Adventure motorcycle in KTM's arsenal. Featuring many of the same updates as the new KTM 890 ADVENTURE but with even more hyper-focused offroad attributes, there's one more update to share for the "R" model. The 2023 KTM 890 ADVENTURE R will now be fitted with new Mitas ENDURO TRAIL+ tires, selected to deliver offroad-focused performance and thoroughly tested by offroad legends Quinn Cody and Chris Birch.
These two new middleweight Adventure machines join the flagship 2023 KTM 1290 SUPER ADVENTURE R and KTM 1290 SUPER ADVENTURE S to comprise nothing less than the most exhilarating and capable range of 2-cylinder Adventure motorcycles on the market. Both the LC8, 1,301 cc powered KTM 1290 SUPER ADVENTURE R and KTM 1290 SUPER ADVENTURE S were completely redesigned in 2022 – the former being the most offroad capable, large-displacement machine available and the latter being the sportiest Adventure street motorcycle conceivable.
The KTM 1290 S model. 
Kitting out your KTM ADVENTURE is a breeze with KTM PowerParts. Extra protective components, luggage racks and units, GPS and smartphone brackets, heated grips, different seats, and headlight kits, are just some of the optional additions.
MXA QUOTE OF THE WEEK // DEAN WILSON ON RETIRING FROM OUTDOORS & HIS INJURY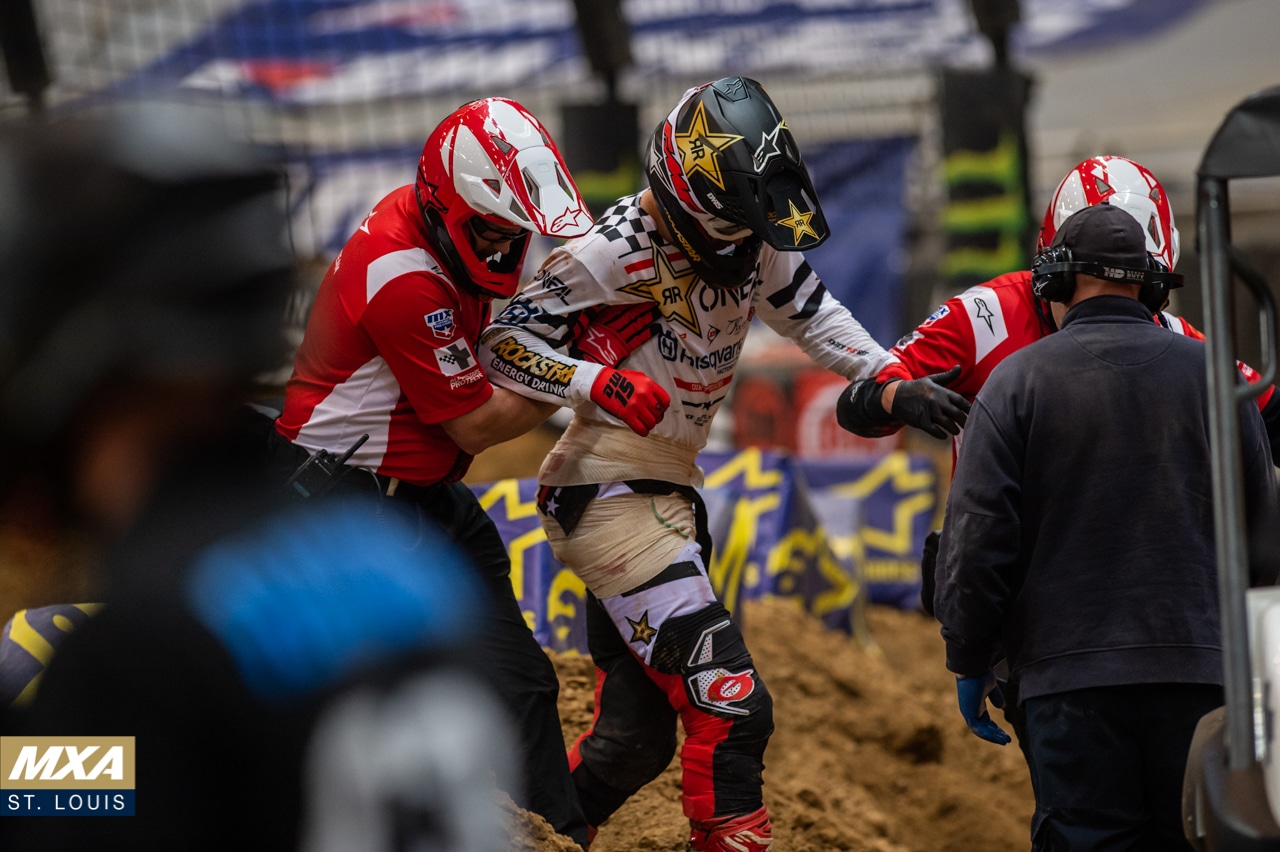 I knew this would be the last year outdoors of my career, so I really wanted to be out there. It was just hard to come back from that injury because my body went anemic after my injury in Supercross. I really had to build my blood system back up after that injury. With coming back, I mainly just wanted to earn myself a spot with Team Great Britain for the Motocross Des Nations team. I did that and got a few top tens, so it wasn't too bad.
LOST BUT NOT FORGOTTEN
1977 Suzuki ad for the RM370.
DUNLOP RIDERS DOMINATE MINI O's
Dunlop Press Release:  The 51th annual Mini O's, takes place at Gatorback Cycle Park, a facility that would see more record entries and tight competition! Transpiring alongside the Thanksgiving Holiday each year, thousands of athletes from around the globe traveled to Northern Florida to compete at the renowned venue.
For over twenty years, Dunlop has continued to provide support for this major amateur event. As with season's past, the soft/intermediate terrain MX33 was the tire of choice to clinch eighty-seven titles, throughout the Supercross and Motocross portions of the event. This is a win record that no other company could ever come close to.
Starting the week on the Supercross track, all forty-four championships would be captured by competitors aboard the Dunlop brand. Noteworthy performances from members of Team Dunlop Elite included Gavyn Welzien [51cc (7-8 Limited)] alongside Tiger Wood [Supermini 2 (13-16)]. Meanwhile, Team Dunlop Elite alumni Haiden Deegan grabbed two overall championships in the 250 and 450 Pro Sport classes, Daxton Bennick grabbed a 250A title and Hannah Hodges took home the Women 12+ championship.
Once the Supercross portion of the event was completed, athletes transferred over to the motocross segment of the week's festivities. While here, forty-three out of forty-four championships were accumulated by riders running Dunlop tires. With Kyleigh Stallings [Girls (11-16), Women 12+] and Gavyn Welzien [51cc (4-8) Limited), victorious in this category, Team Dunlop Elite riders would showcase award-winning performances. Crockett Myers [Collegeboy (16-24)] and Drew Adams [450B] would also take home championships alongside Team Dunlop Elite alumni Haiden Deegan, who won three more expert class championships while going undefeated in all 6 of his motos and was honored as recipient of the coveted Dunlop Silver Tire Award; an accolade granted to the competitor with the most points, participating in both Pro Sport, and "A" classes.
"We were so close to winning every single championship, we just missed it by one" said Rob Fox, Dunlop Amateur Motocross Support Manager. "We were extremely busy all week and honored that so many riders choose to race on Dunlop tires!"
For sponsorship opportunities and more information, visit TeamDunlop.com.
MXA MOTO TIP // SUPPORT IS KEY 
Dirt Bike Managing Editor Mark Tilley supporting his son Jake at "Day In the Dirt." 
MOTO TIP: Support and accountability create consistency and quicker progression in the sport. Whether it's trainers, nutritionists, mechanics or mom and dad, they are all an important piece of the puzzle. Everyone needs a dedicated team making sure all the pieces are in place' especially on race day. Your focus should be on the race and not worrying about anything else. No one can be successful in the sport of motocross without help.
Check out 9 more tips before you get to the starting line. 
MXA PRODUCT SPOTLIGHT: MOTOCROSS ACTION CASUAL WEAR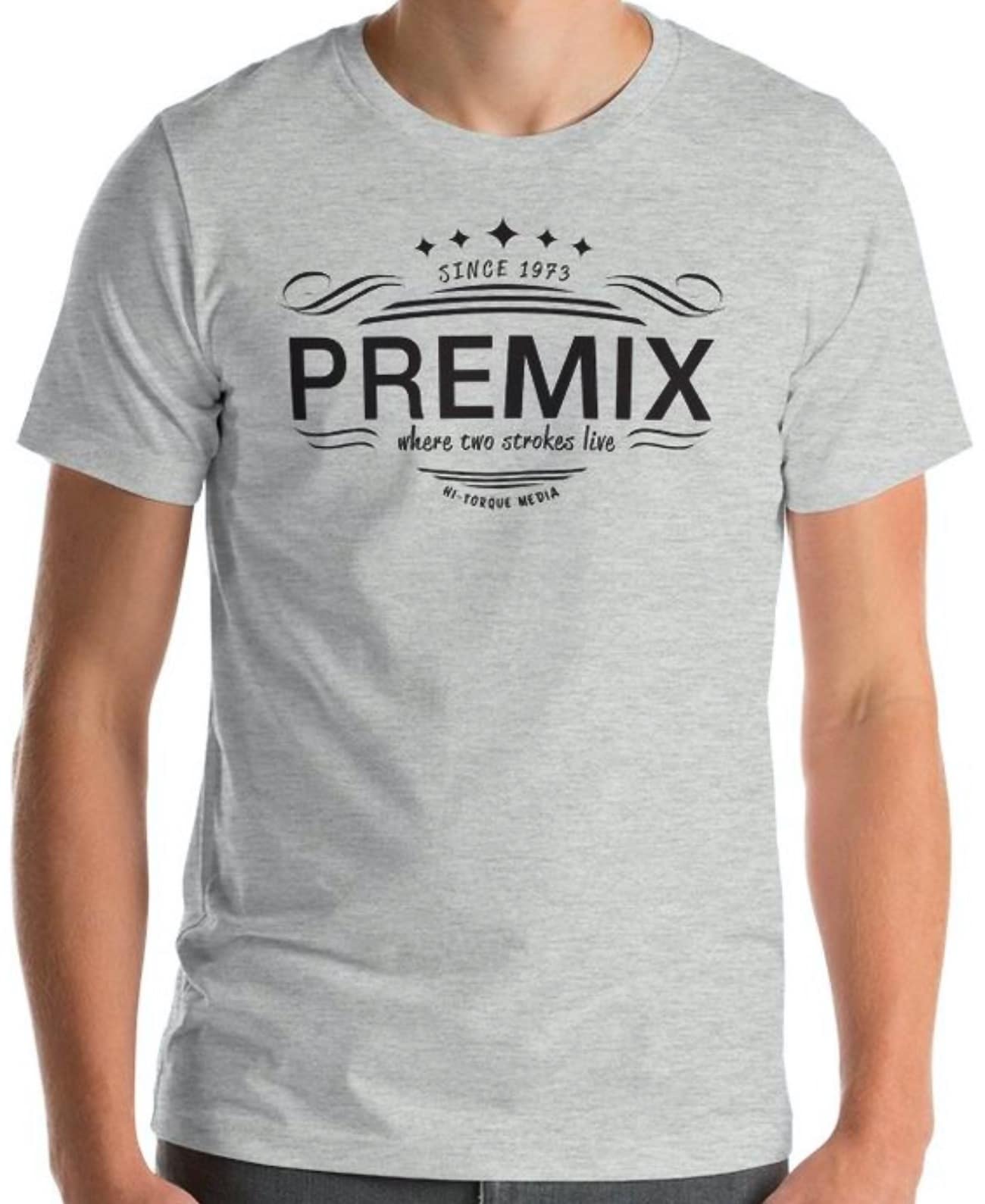 MXA PREMIX T-SHIRT—$29.95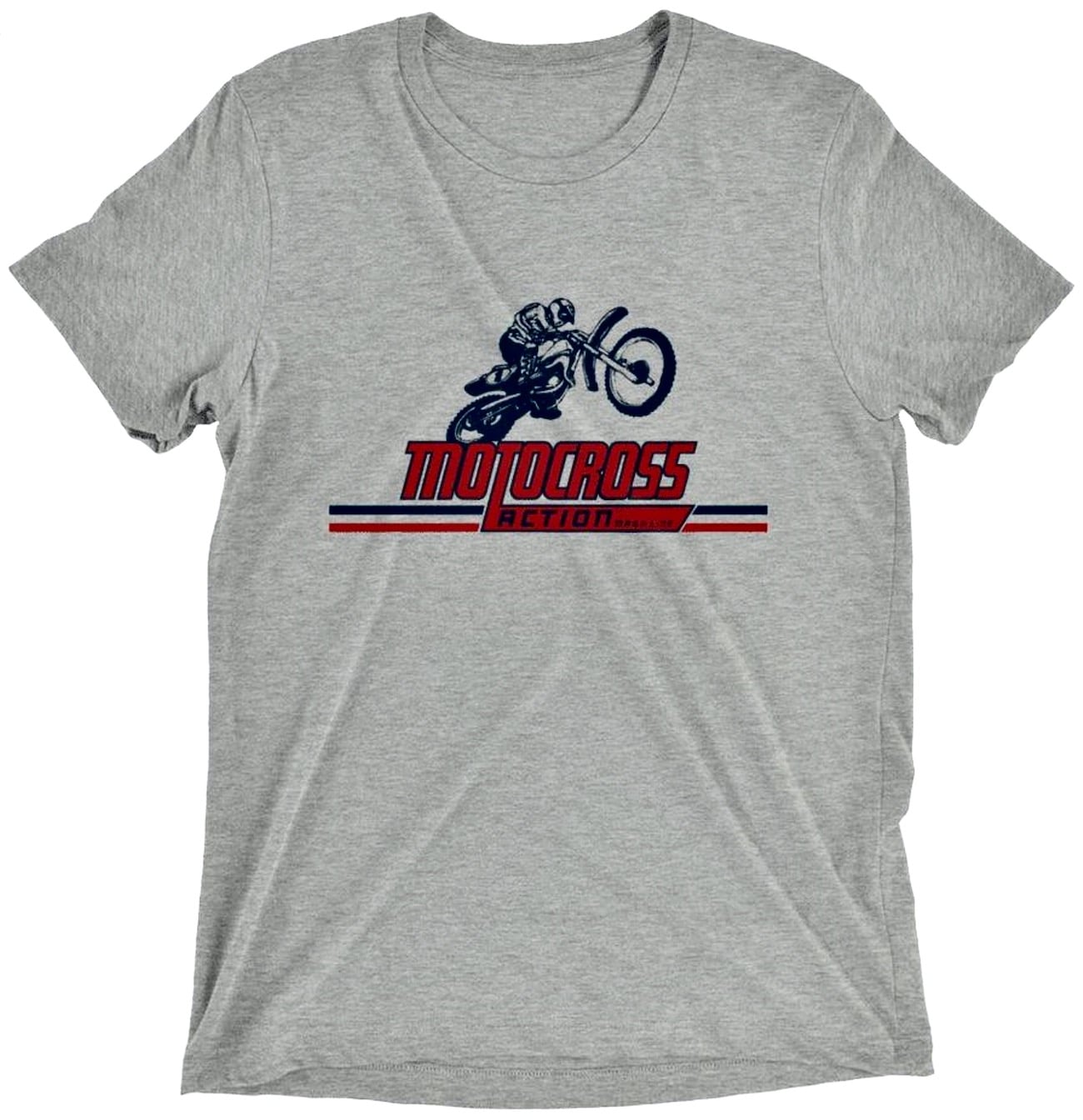 MXA VINTAGE T-SHIRT—$29.95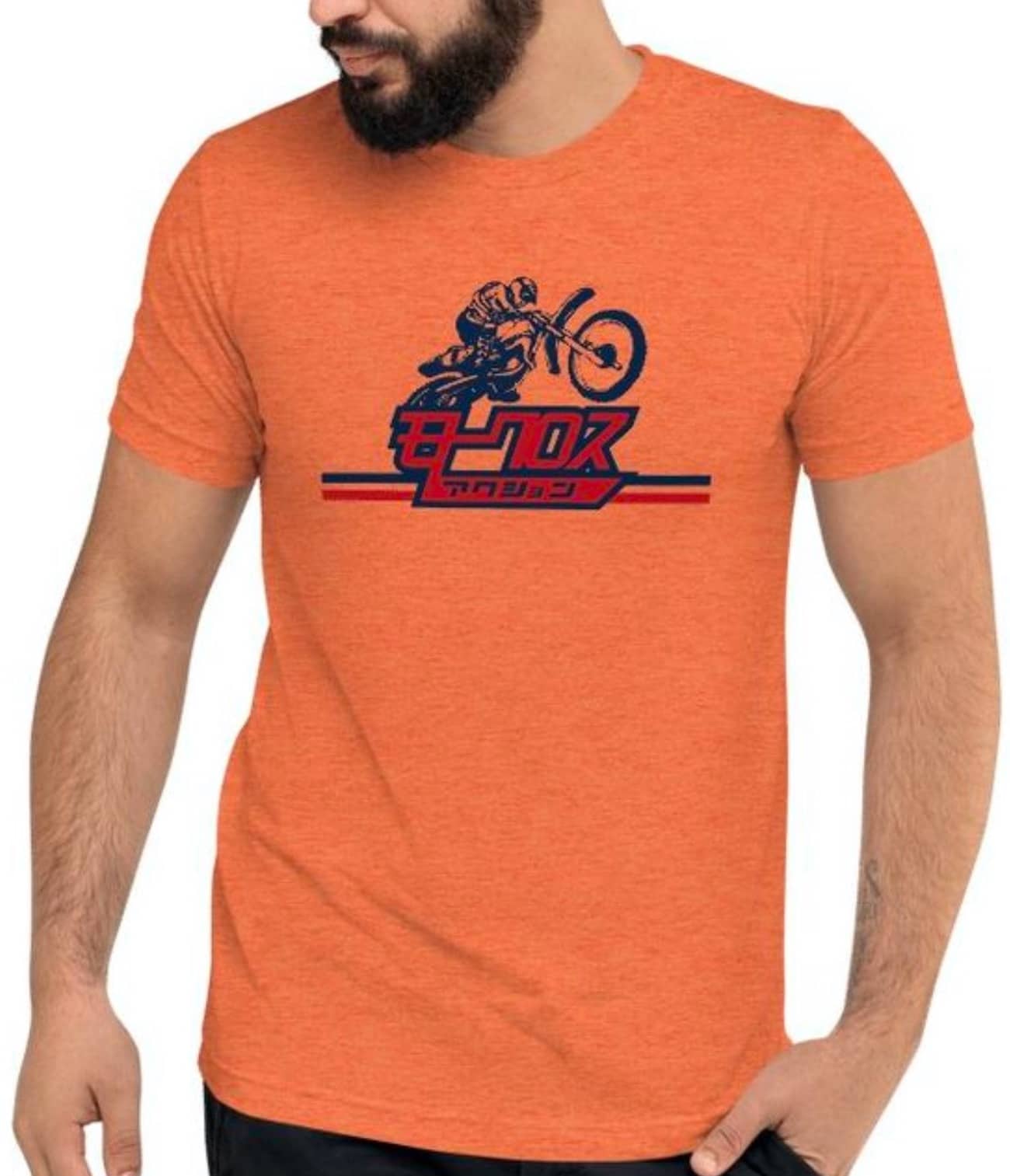 MXA JAPANESE LOGO T-SHIRT—$29.95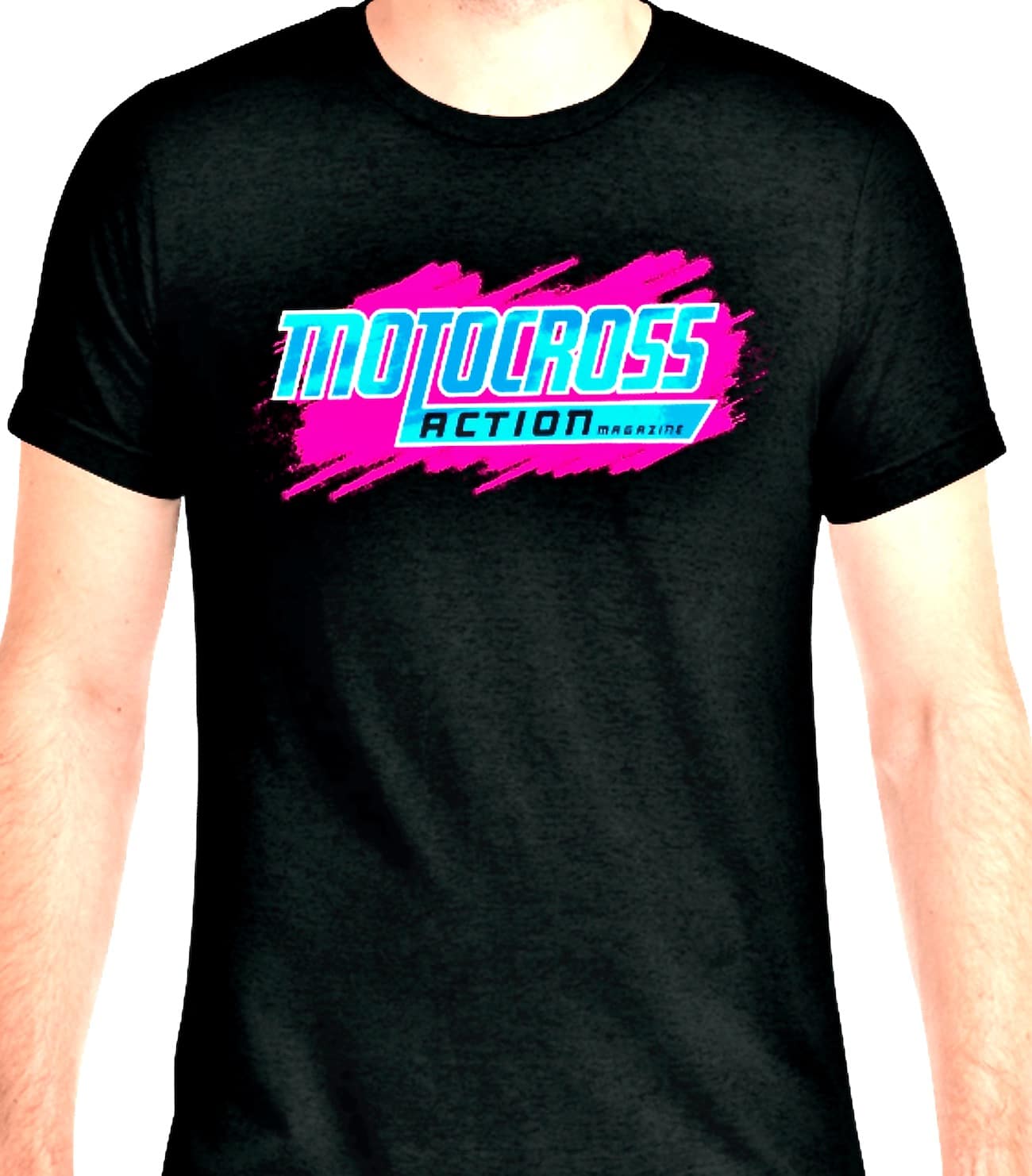 MXA 80s T-SHIRT—$29.95
To see more MXA T-shirts and all the available colors Click Here
CLASSIC PHOTO: 2001 SUPERCROSS SERIES
From left to right: Ezra Lusk, Jeremy McGrath, Ricky Carmichael.
---
MXA Moto Trivia Answer: Gary Jones racing an Ammex 250 in Supercross. Gary is the only AMA National Champion to ever invest in building his own motocross brand.