MOTOCROSS ACTION MID-WEEK REPORT
#WHIPITWEDNESDAY
Rider: Eli Tomac
Year: 2014
Bike: Factory Geico Honda CRF450
TWO-STROKE SPOTLIGHT | 1993 YAMAHA WR500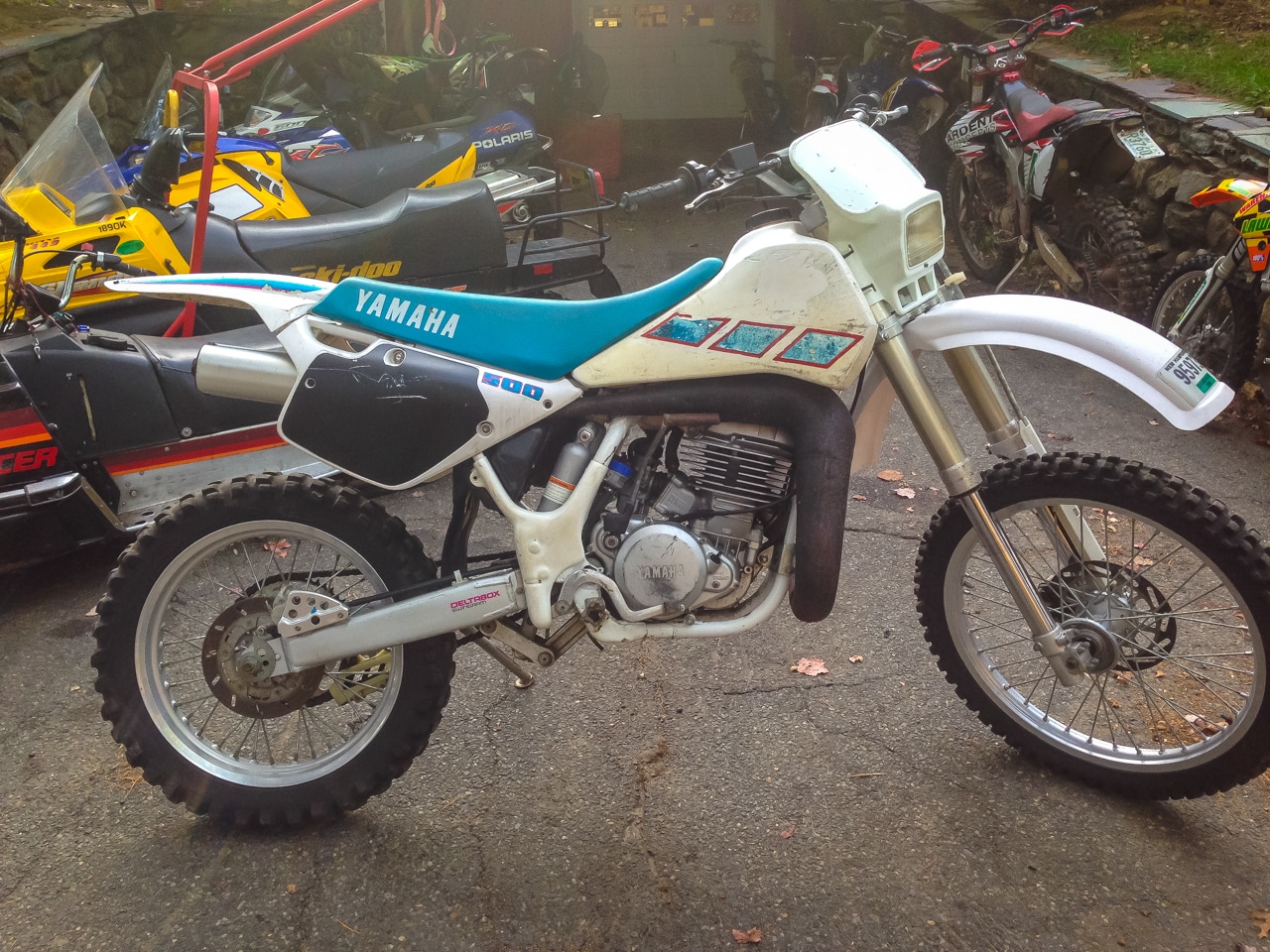 The before picture of the 1993 Yamaha WR500. 
"Here's my 1993 Yamaha WR500.  I disassembled it to replace all hardware and media blast and tumble all the aluminum parts. When it was finally done,  I decided to pull out an old MXA issue and do the YZ250 tank conversion."
A layout of all the parts disassembled.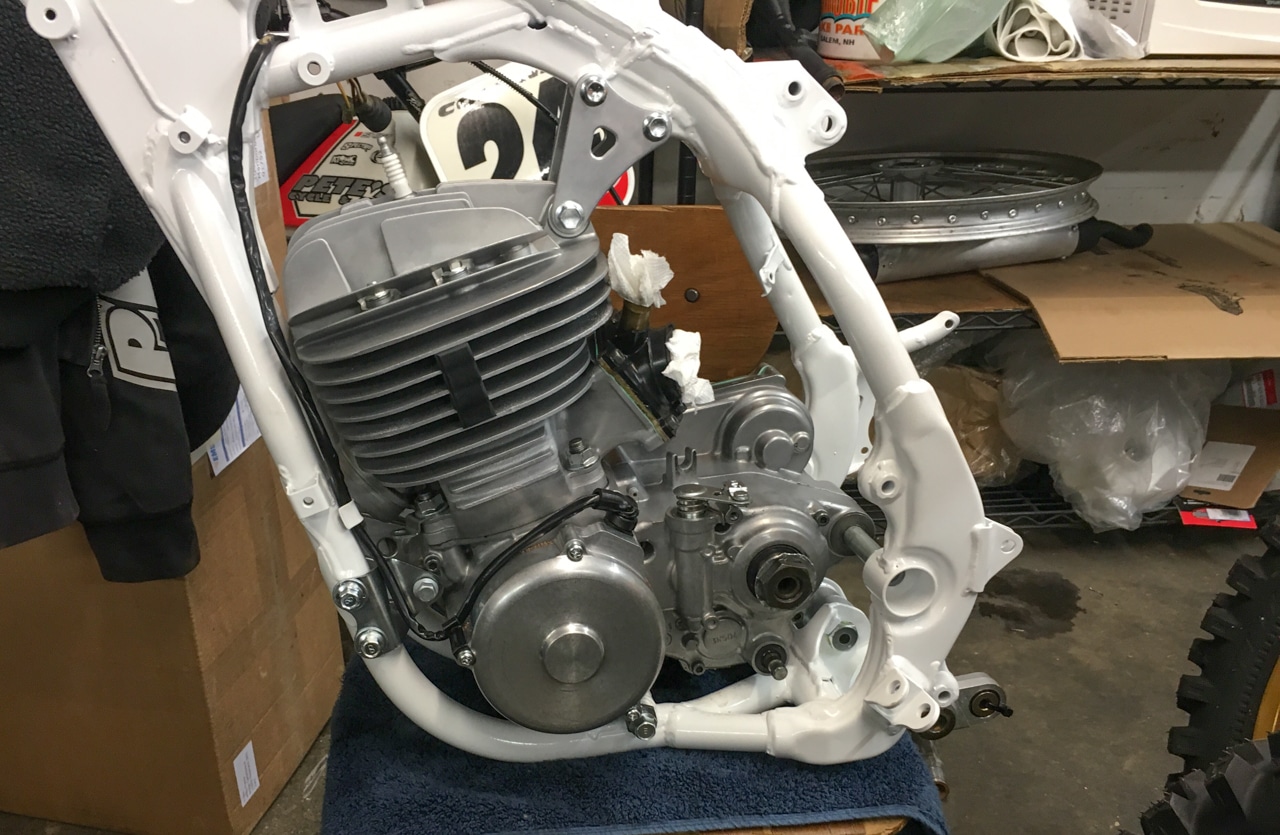 After the engine was rebuilt. 
After the bike was restored. 
After the bike was restored the owner decided to do the YZ250 tank conversion on it. Which version do you like better?
Editor's note: Please keep those submissions coming. If you would like your bike to be featured in the "Two-Stroke Spotlight," please email me at [email protected] All I ask is that you give a breakdown of your bike and a detailed description of the build. Please also send a few photos of your steed. By submitting your bike for the "Two-Stroke Spotlight," you agree to release all ownership rights to the images and copy to MXA.
KTM SUPERCROSS TEAM RAW VIDEO
MOTO | TRIVIA 
Name each Yamaha of Troy rider above from the 2000 National season. Answer at the bottom of the page.
PRODUCT SPOTLIGHT: LIQUID A KIT 
Press Release: Click Suspension was founded by Mike Marquez, a suspension developer, patent recipient, test engineer for Fox Factory Inc. and product development at Rock Shox Inc. He also co-founded Santa Cruz Bicycles, raced outdoor AMA MX Nationals and Supercross races in 1978-1979. In 2016 Mike founded Click Suspension Labs with the focus on low friction solution for suspension seals and fork oil additives. They now have a lubrication additive called NANO7™. They say that the oil additive improves slide friction by introducing billions of carbon coated fluorine particles to the seal compound and fork oil. The seals need a break-in period to allow the additive to absorbs into the pores of the rubber. The additive will also find its way to all the internal moving parts to further reduce slide friction. The oil additive is compatible with all motorcycle fork oils. They have logged hundreds of test hours on the Liquid A Kit™ seal system and have enjoyed winning results at Loretta Lynn's, District 36 Hare Scrambles and many other off-road racing events. Liquid Kit™ fork seals are manufactured in a ISO Certified OEM seal factory.

Retail price per seal kit: $72.50
Contact: Mike Marquez
www.clicksuspension.com
Phone: 831 588-6720
Email: [email protected]
MXA MOTO TIP // THE CORE OF YOUR STRENGTH IS YOUR CORE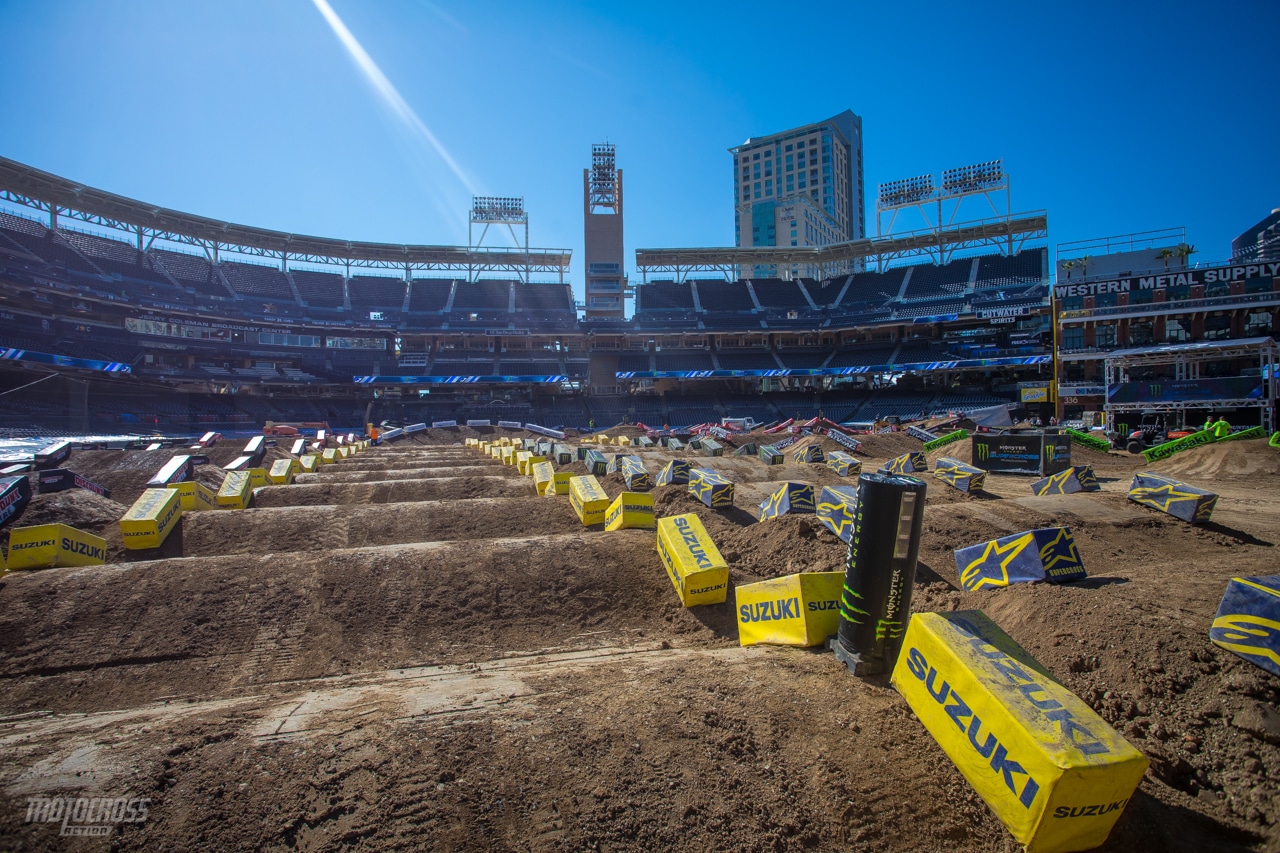 MOTO TIP: When you ride a bike, your feet are planted on the pegs and your hands grip the handlebars. When you go through a set of whoops, the muscles between your hands and feet do all the work. That is your core. The first time you ride a Supercross track with a big set of whoops it hurts to laugh the next day. If you are building big biceps to improve your riding, you are barking up the wrong tree. Focus on your core. A strong core will improve your riding. For more tips on how to build your core for riding click here. 
NASCAR INSPIRED KTM 150SX 2 STROKE SHOOTOUT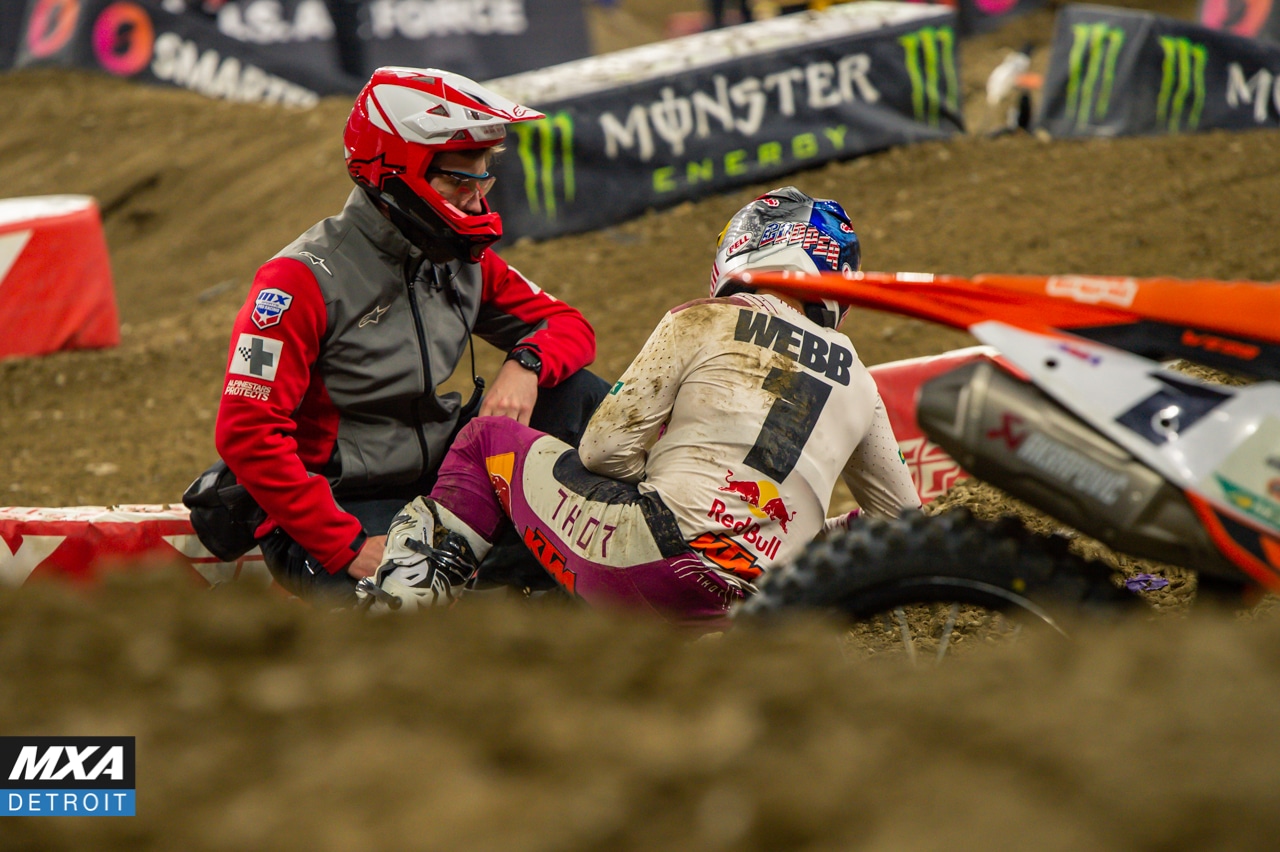 After Cooper Webb got up from this crash with Chase Sexton at the Detroit Supercross, he got back on his bike and continued riding—only at an excruciatingly slow pace and with only one hand on the bars.
Dear MXperts,
After the Detroit incident where Chase Sexton landed on top of Cooper Webb, a lot of people were asking why Cooper Webb was allowed to continue the race, even though he was riding around with only one hand and going around the whoops. They felt he should have been black-flagged for cutting out the whoop section, but the AMA officials did not black-flag him, when asked later about allowing Webb to continue, the AMA's Mike Pelletier told RacerX's Davey Coombs that there was no precedence for black-flagging a rider simply for riding slowly. Is there?
Cooper's bike looks no worse for the wear of being landed on—except for a slightly tweaked clutch lever.
As a racer you have to admire Cooper Webb for trying to earn points by finishing as many laps as possible. The AMA didn't black flag him for several reasons: (1) Cooper is a factory rider and current Supercross Champion—had he been a privateer or French they would have been all over him with black flags. (2) They finally waved Webb off the track, but only after he stalled his bike precariously in a series of triples. (3) The current AMA officials have incomplete knowledge of what's in the AMA rulebook and what isn't — which you would think be a rudimentary qualification for the job.
In truth, there is a rule that covers riders who are no longer at race pace, especially those just riding along the edge of the track. They can and should be black flagged by AMA officials as being a danger to themselves and to the riders going full speed around them. Here is the existing (and obviously rarely read) AMA Supercross rule Rule 4.15 l. It reads —"During a race or qualifying session, a rider must always attempt to succeed. If not, he or she shall not be allowed to continue the race or qualifying session and may be penalized by Race Direction."
This rule should be used for riders who are no longer at minimum race pace, riders who are putting along the side of the track waiting to get even with another rider and for riders who are not jumping the doubles. And it goes without saying, it applies to riders who are riding at a slow pace with only one hand on the bars and leaving the racing surface to avoid obstacles they cannot manage.
LOST BUT NOT FORGOTTEN | CHAD PETERSON'S 1996 PRO CIRCUIT KX125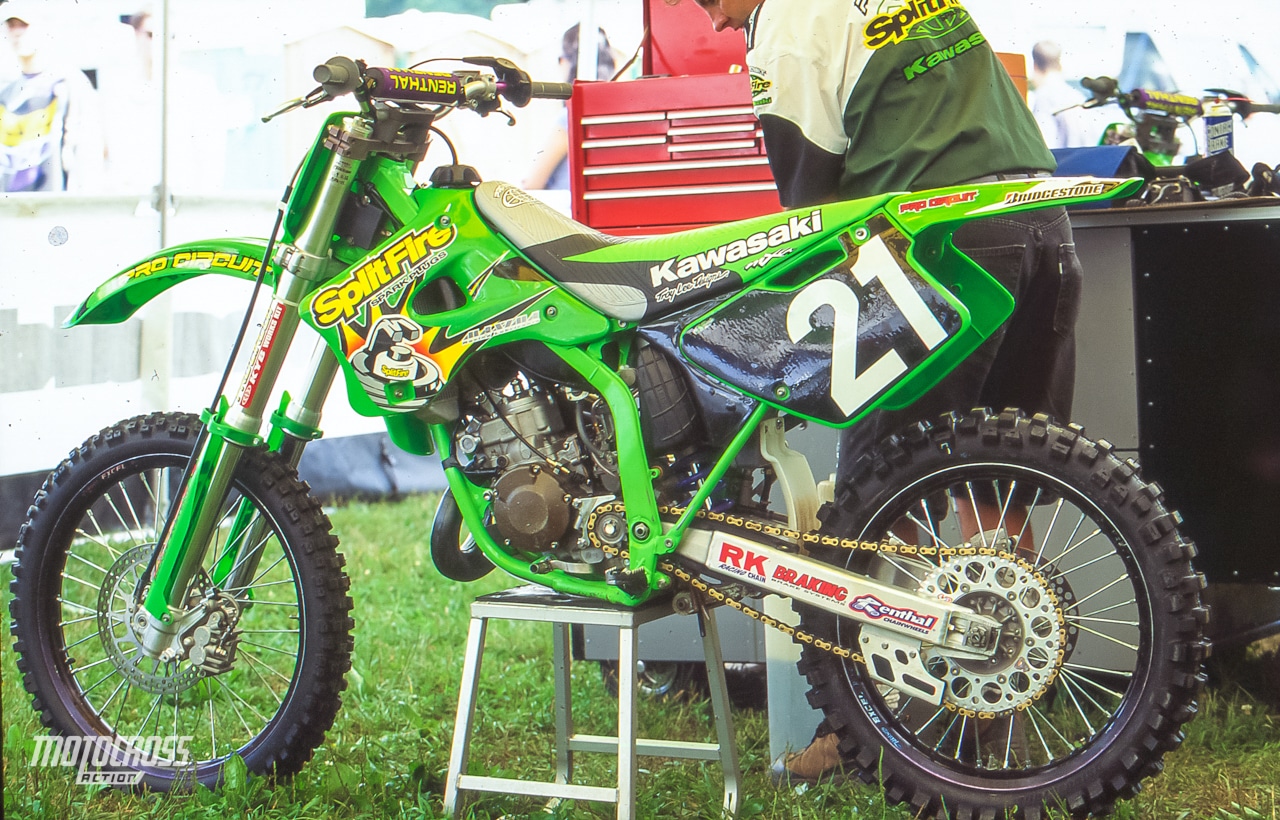 DENNIS STAPLETON'S "STAPO MX BIKE RENTALS" IN SOUTHERN CALIFORNIA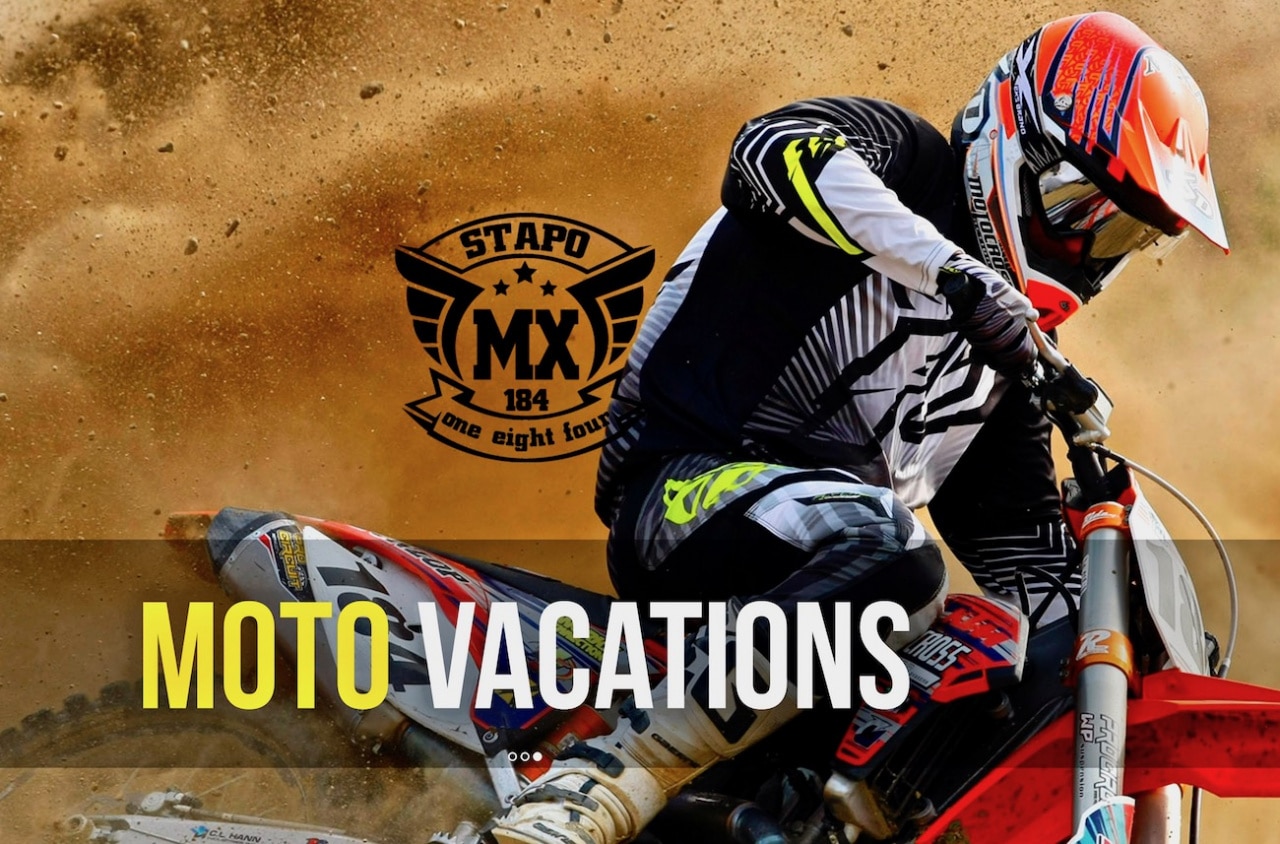 In his spare time, when he's not testing with MXA, racing in a foreign country, going to Japan or helping many of his motocross buddies, Dennis has the time to open up his house, garage, bikes and mechanics to help riders who would like to come to SoCal on a motocross vacation. He offers full service to all of the Southern California tracks for racers or for play riders.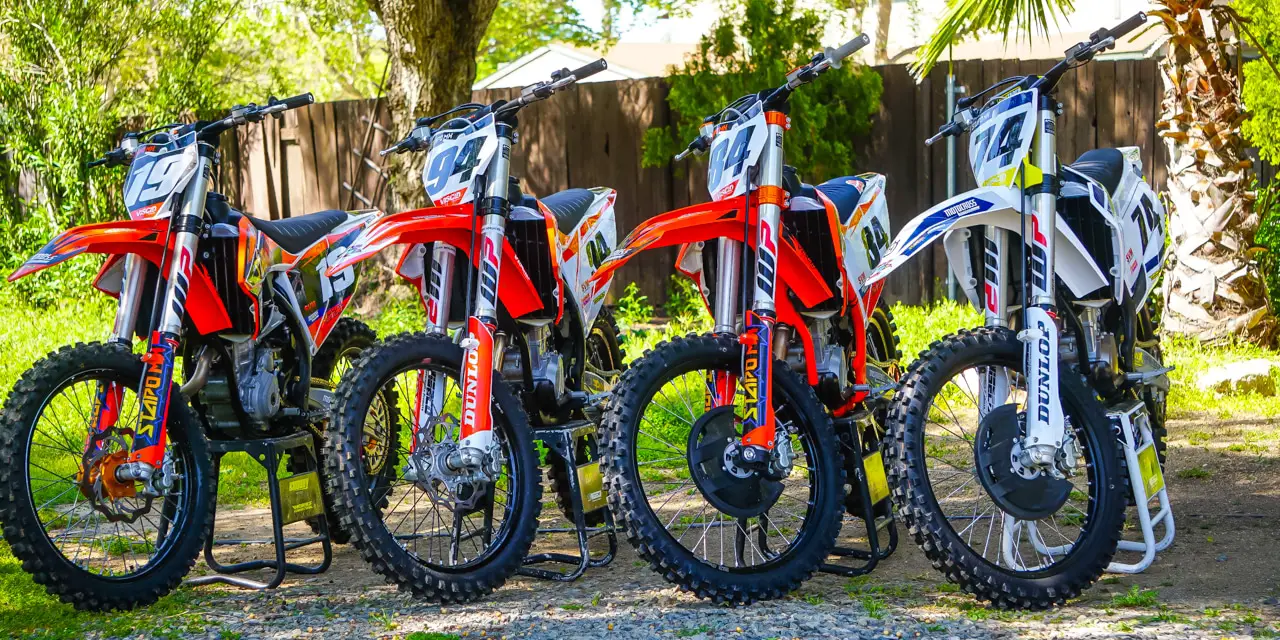 If you're coming out to Southern California and need a rental bike, check out KnobbyShop South/StapoMX for all your rental needs. They offer Motocross Vacations, bike rentals and motocross lessons. Just send them an email [email protected].
One of the many rental bikes that you can ride. 
If you'd like to live the SoCal lifestyle for a day, a weekend, a week, a month or three months visit Dennis'  website at www.stapomx.com for more details!
HOW SMART DO YOU HAVE TO BE TO SUBSCRIBE TO MXA? YOU SUBSCRIBE AND GET A $25 ROCKY MOUNTAIN GIFT CREDIT—SEEMS SIMPLE

You can't afford not to subscribe, because when you order a subscription, Rocky Mountain ATV/MC sends you a $25 gift credit to use on anything you want from their massive selection. Plus, subscribers to MXA can also choose to get the digital mag on their iPhone, iPad, Kindle or Android by going to the Apple Store, Amazon or Google Play or in a digital version. Even better, you can subscribe to Motocross Action and get the awesome print edition delivered to your house by a uniformed employee of the U.S. Government. Do we have to mention the $25 Rocky Mountain ATV/MC gift card again? You can't lose on this deal? Call (800) 767-0345 or Click Here
CLASSIC PHOTO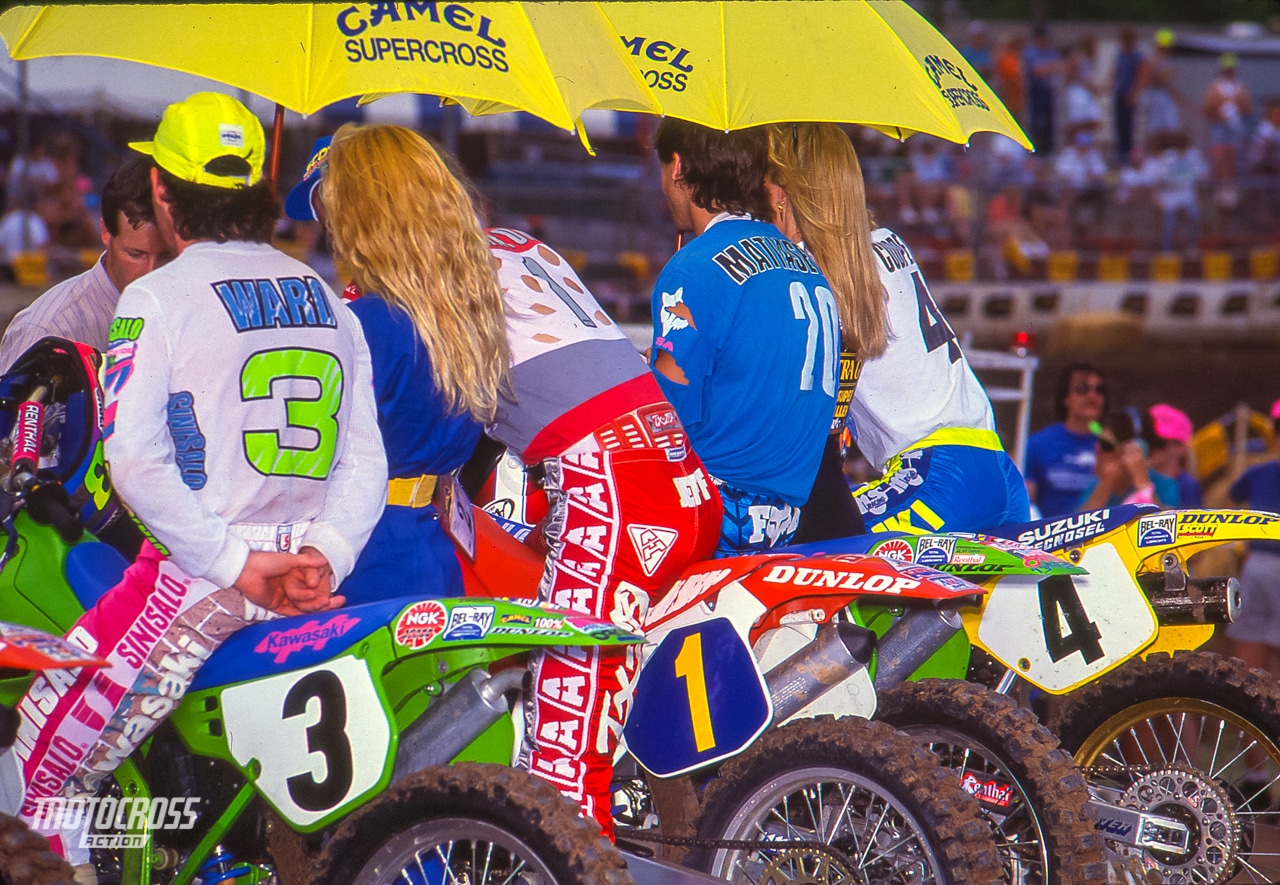 Jeff Ward (3), Jeff Stanton (1), Jeff Matiasevich (20), and Guy Cooper (4) back in 1990.
---
Moto Trivia answer: Stephane Roncada (26), Ernesto Fonseca (28) and Casey Johnson (29).