MOTOCROSS ACTION MID-WEEK REPORT
#WHIPITWEDNESDAY
Rider: Zach Osborne
Bike: 2014 Honda CRF250
TWO-STROKE SPOTLIGHT: CARL LEGUIA'S HONDA MONSTER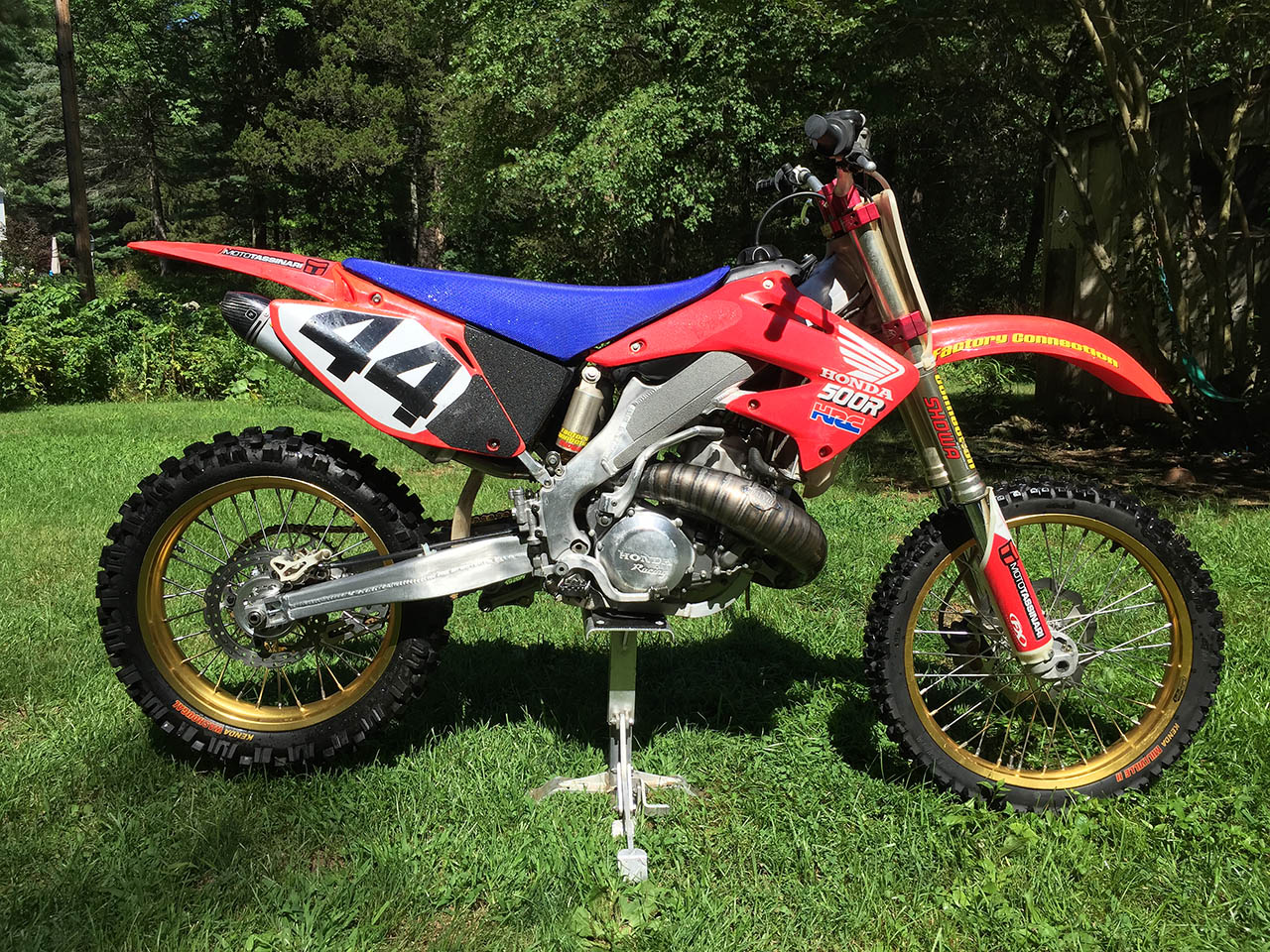 Would you ride a Honda CR500? What if it was in a Honda CR250 chassis, had a lightened crank, porting, and more than enough power for King Kong? Carl Leguia, a New England Sports Committee racer, has more courage than most of us because his CR500 monster is just that–a monster. Read all about it below.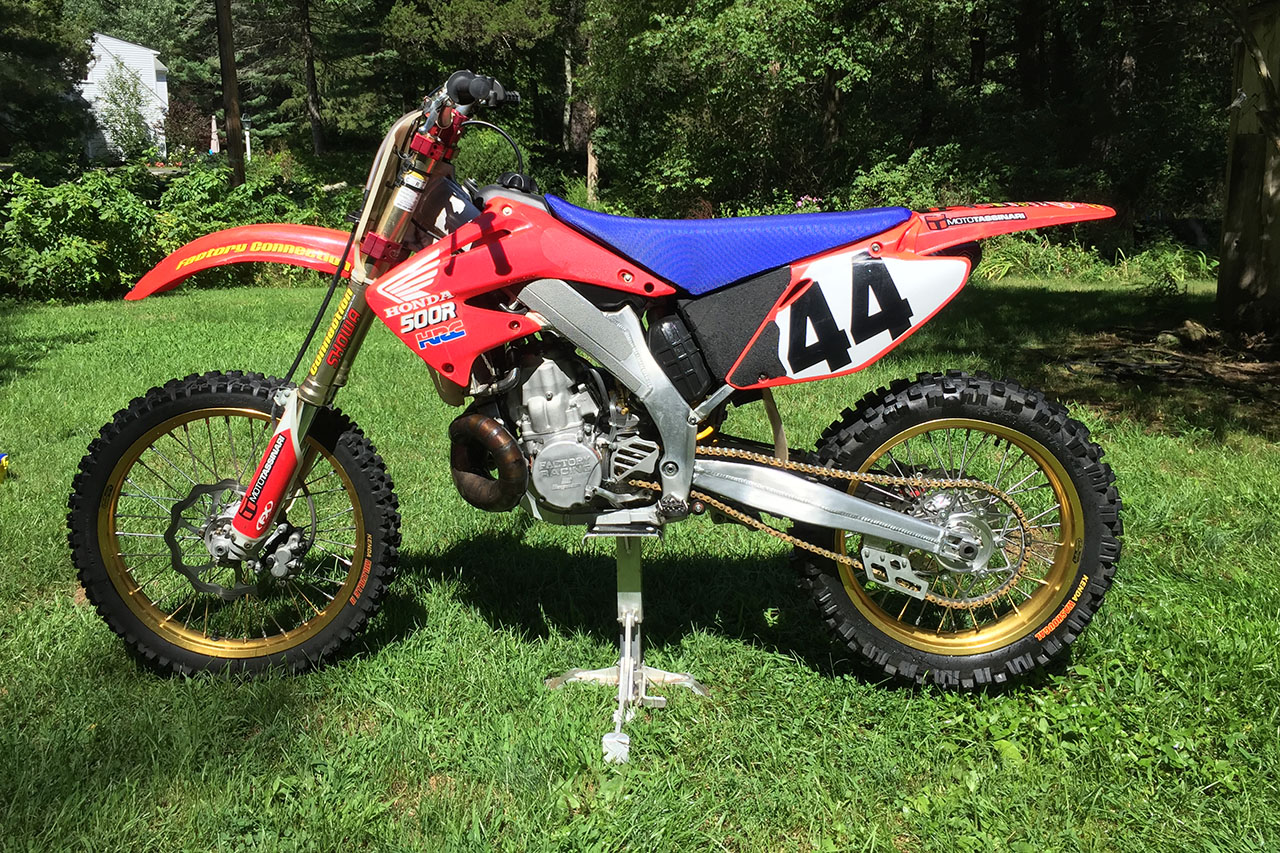 "I am a Vet New England NESC racer and I still love the two-strokes. I could appreciate what the four-strokes were bringing to the table, but I wanted a bike that I could work on myself, and I have been a 500 guy for a long time anyways. I can't see ever buying a 450 four-stroke. The bike I have is a 2002 generation three (2002-2007) Honda CR250 chassis with a 2001 CR500 engine from Service Honda.
"My bike has lots of motor work, including a lightened crank, Gorr porting, aluminum cylinder sleeve with Nikasil, lots of compression, PSI big air carb, V-Force reed block, Scalvini pipe and silencer, two stator coils for better spark, and runs on VP C12 fuel. It's a killer. Factory Connection did the suspension. There are also 18mm offset clamps, KLP works replica swingarm (+1″), bigger front brake, and Buchanan wheels with 3″ back rims.
"I figure that I have 200 race days at Southwick just between 1983 and 2003, with lots of holeshots, too. The roost would go back 50 feet and do damage! I had a sticker on my back fender that said 'Duck!' I have had a lot of 500s, so now I'm trying to achieve the perfect CR500. The lighter crank makes the bike rev quicker, and it feels 25 pounds lighter. Only the most talented, like Tony Lorusso or a real 500 guy, can ride it! The power is instant and stupid. I love it."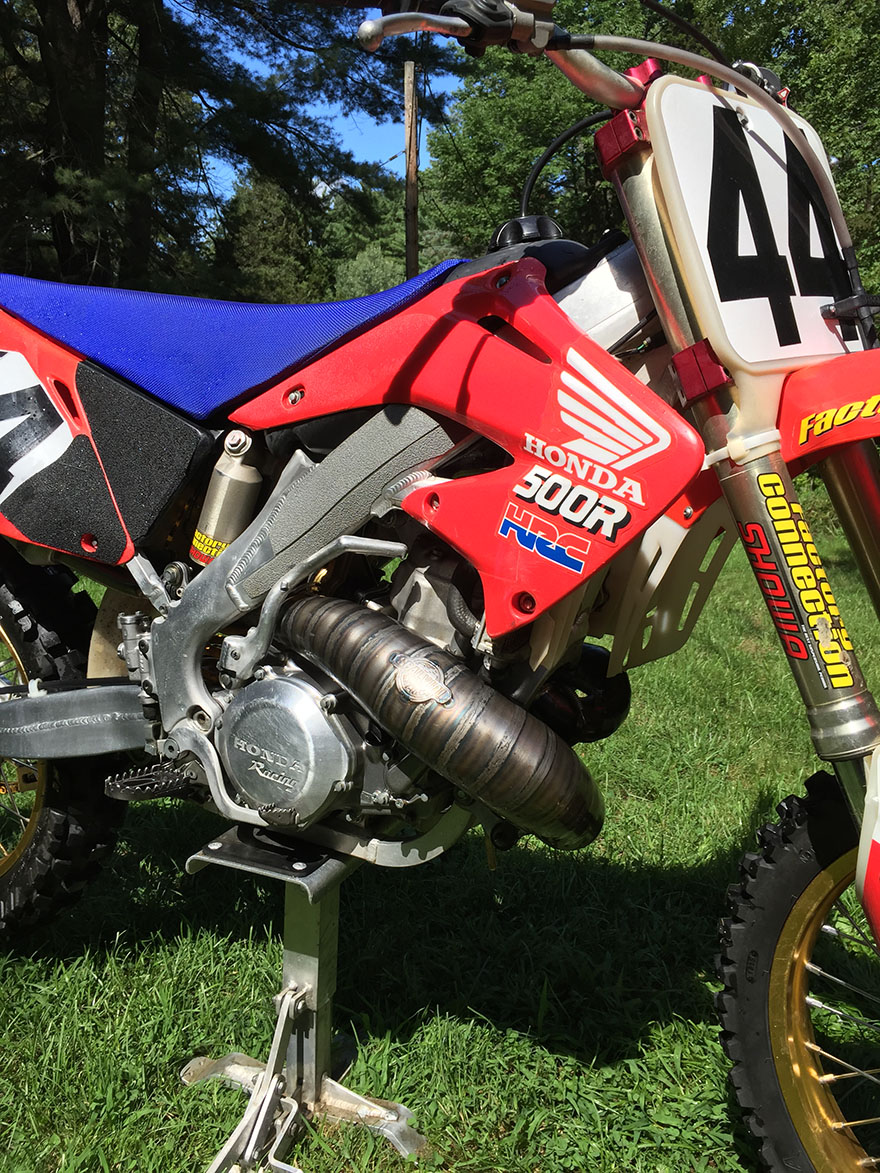 EDITORS NOTE: Please keep those submissions coming. If you would like your bike to be featured in the "Two-Stroke or Four-Stroke Spotlight," please email me at [email protected]. All I ask is that you give a breakdown of your bike and a detailed description of the build. Please also send a few photos of your steed. By submitting your bike, you agree to release all ownership rights to the images and copy to MXA.
SHOOTOUT // YZ125 VERSUS RM-Z250 // WE AREN'T KIDDING
FLASHBACK 2019 SAN DIEGO SX // WHAT OAKLAND MIGHT HAVE LOOKED LIKE IF NOT CANCELLED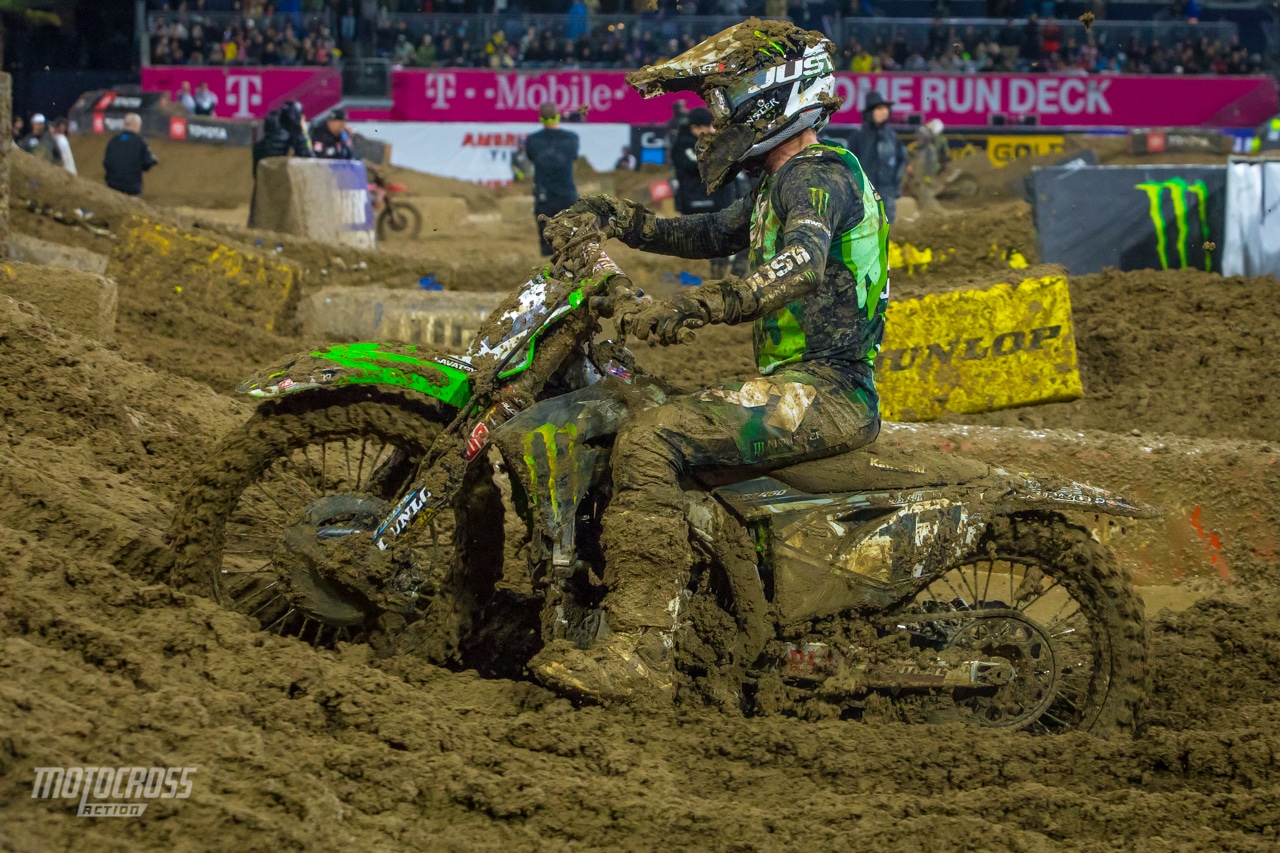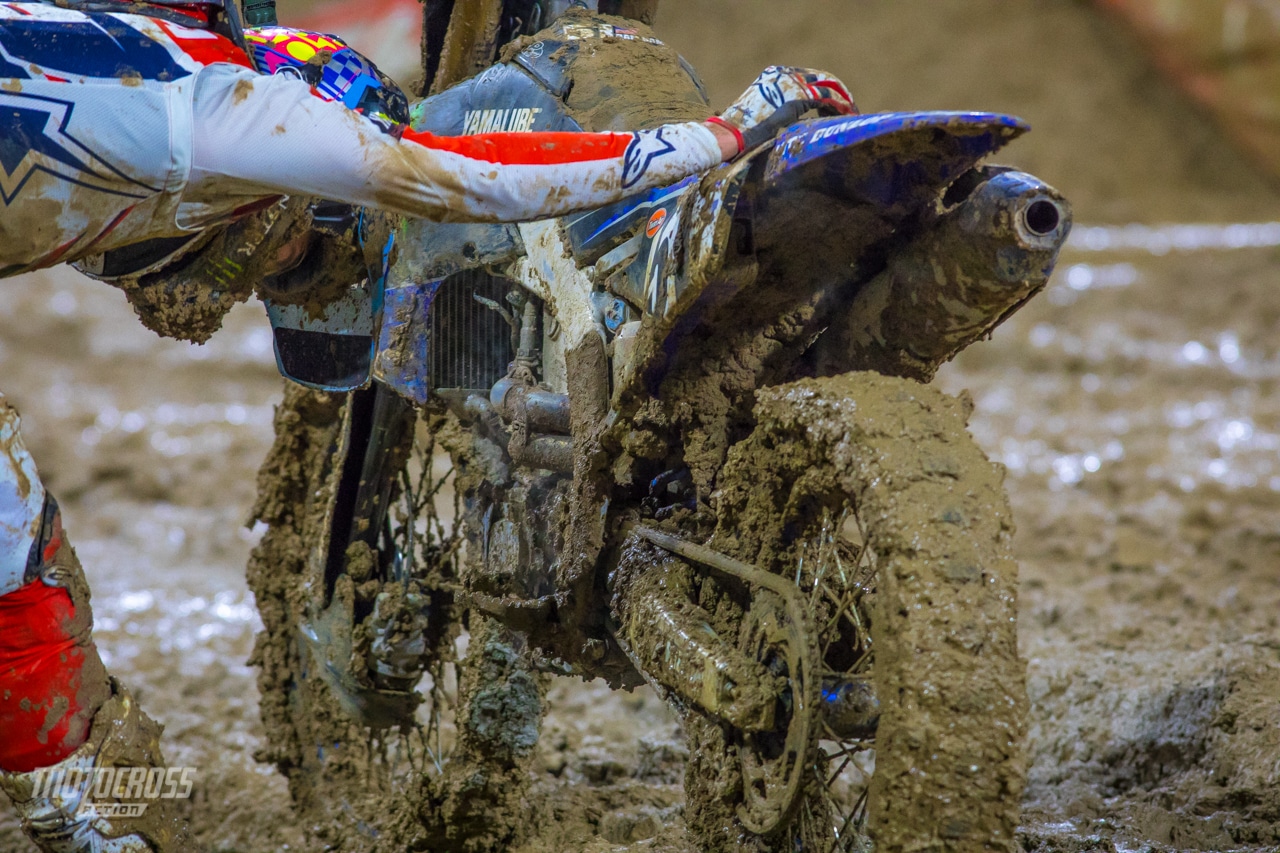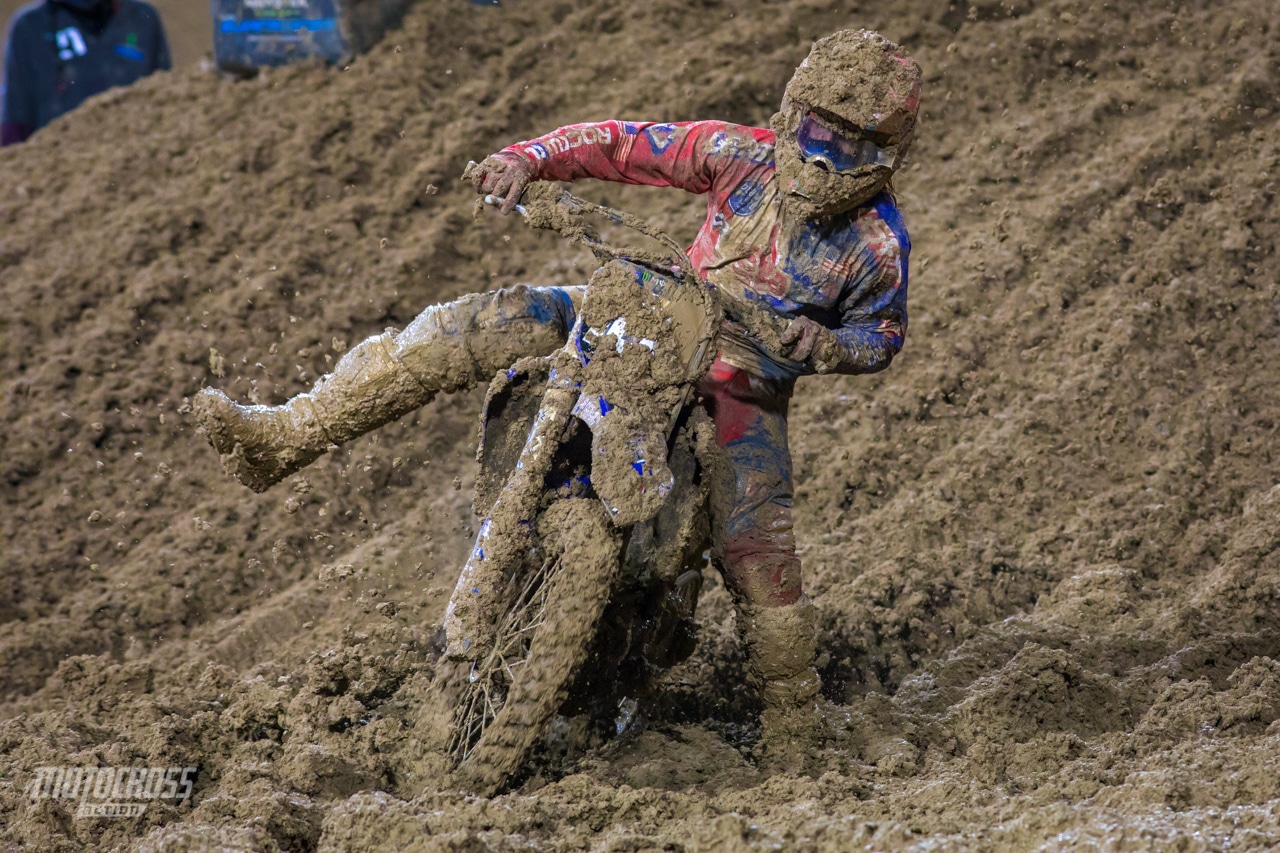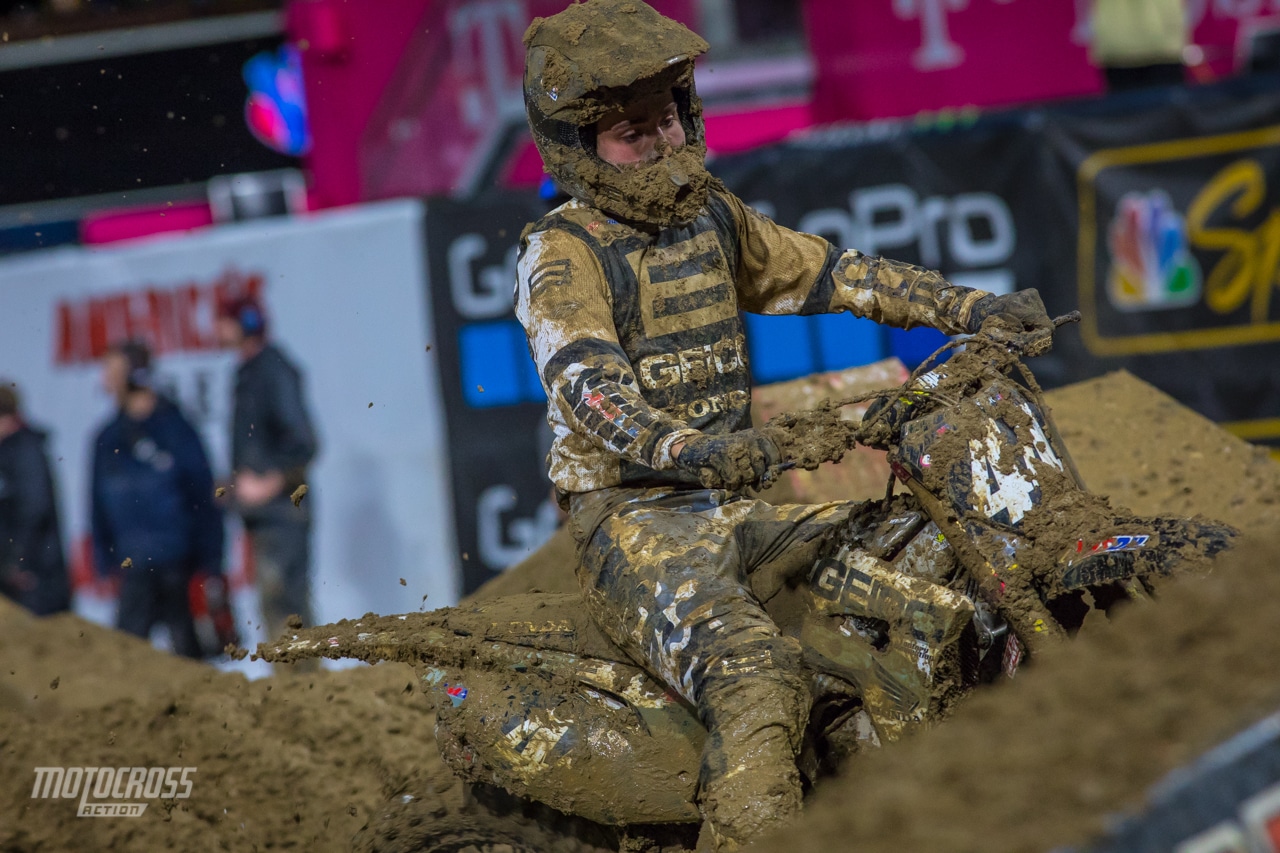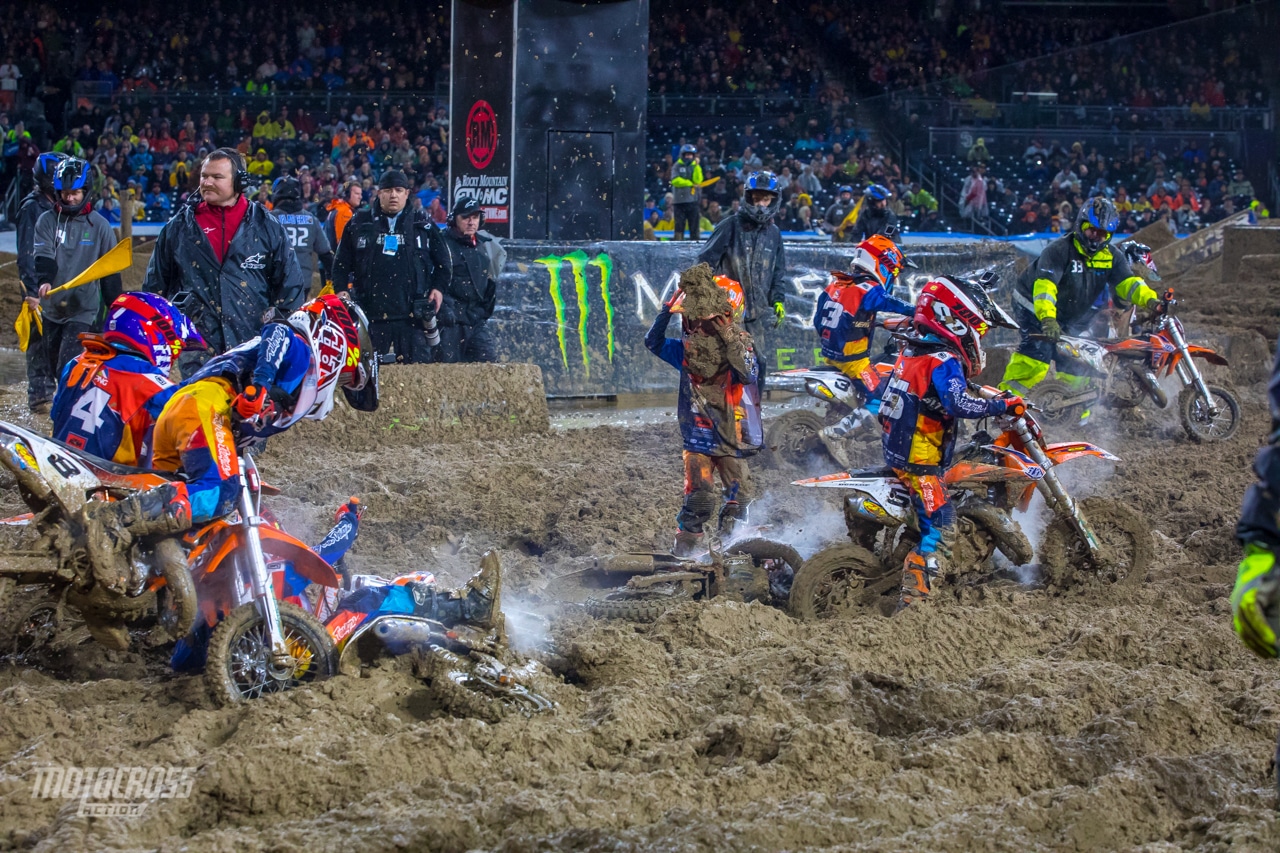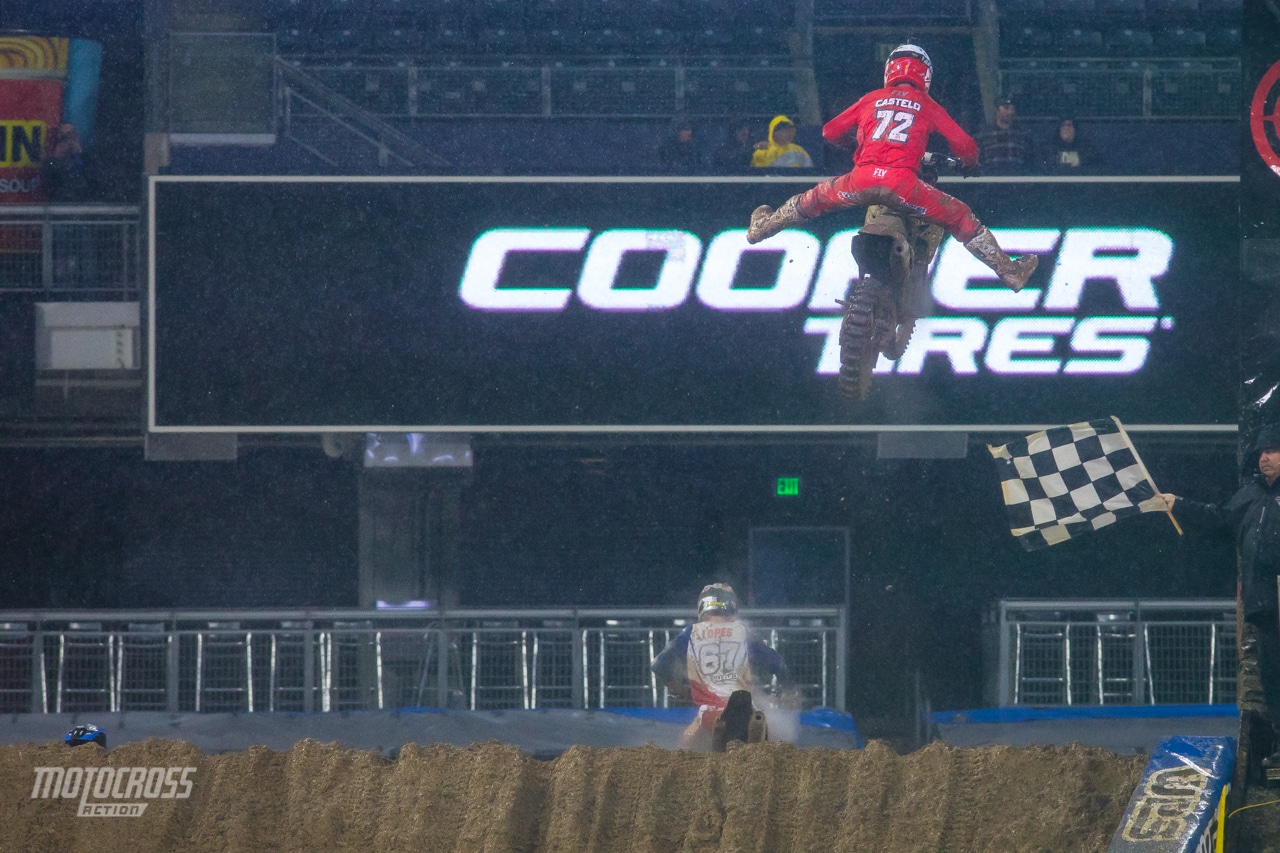 NOT SURE WHY OAKLAND SX WAS CANCELLED? FIND OUT IN THIS AWESOME VIDEO
OAKLAND GETS A MAKE-UP DATE ON FEBRUARY 18
The rain delayed rain will be held on February 18 and current ticket holder's tickets will be honored.
MXA | MOTO | TRIVIA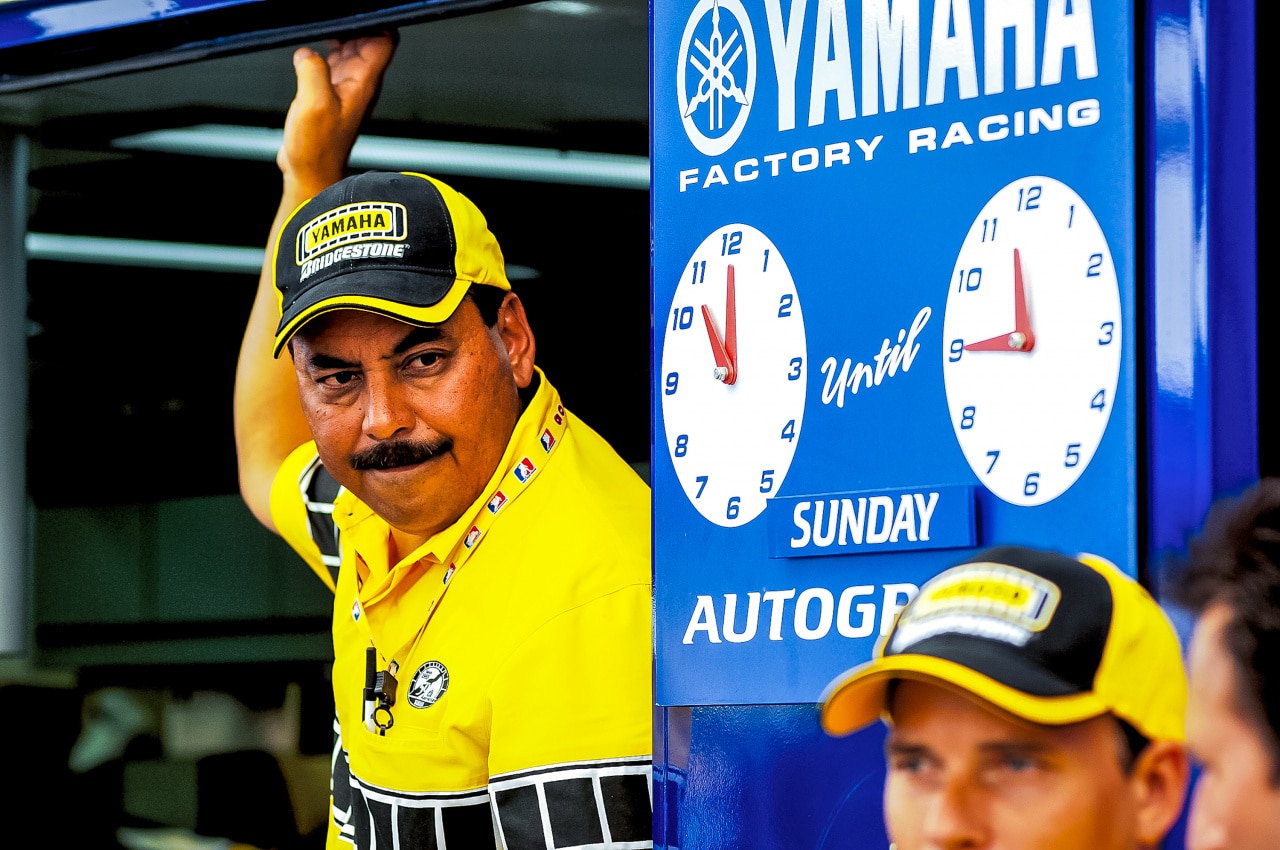 Who is this long time Yamaha Racing manager?
MXA MINI TEST // DUNLOP MX14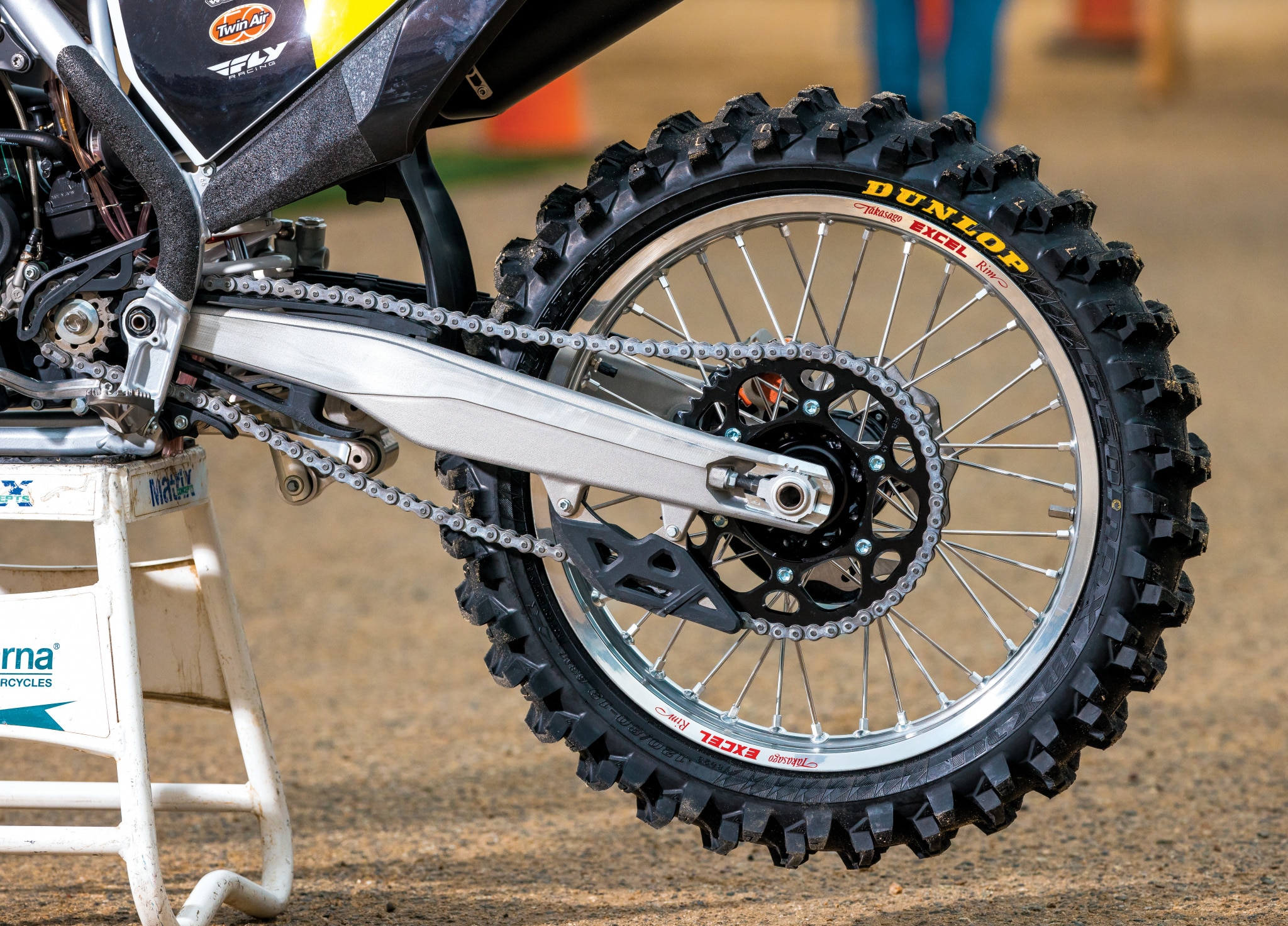 WHAT IS IT? This is the third generation of scoop tires from Dunlop, starting with the MX11 and then the improved MX12. The recently introduced MX14 has an all-new carcass and tread pattern that offers a more rigid feel on intermediate-to-hard soil. Primarily a sand tire, the MX-14 is definitely not a hardpack tire.
VERDICT: The MX14 flexed less, allowing momentum to make the most of the 18-percent-taller, block-design knobs to launch the bike forward. The lean-angle traction was greatly improved over most scoop tires. It is designed to work in mud, sand, loam and well-prepped dirt.
DIGITS: $150.00 (120/80-19)—www.dunlopmotorcycle.com or your local dealer.
GET THE FULL SCOOP HERE ON THE DUNLOP MX14
THE FEBRUARY 2023 ISSUE OF MXA IS OUT NOW! SUBSCRIBE AND YOU WON'T MISS A THING
On The Cover: This all-orange KTM 150SX project bike is one of three two-strokes that MXA tested. The three engines were sent out to different tuners to see which one could build the best 150cc two-stroke engine.
Did you know that you can subscribe to MXA at virtually no cost to you—because when you subscribe you receive a Rocky Mountain ATV/MC credit for $25 towards anything in their massive inventory. Plus, you will get all the content in the 12 monthly issues of Motocross Action magazine—from four-stroke tests, two-stroke tests, retro tests, race coverage, new tech to product tests….most of which never appear on the internet. And, don't forget, that $25 credit from Rocky Mountain ATV/MC that will more than cover the cost of your subscription. To subscribe call (800) 767-0345 or Click Here
17TH YEAR OF TEAM DUNLOP ELITE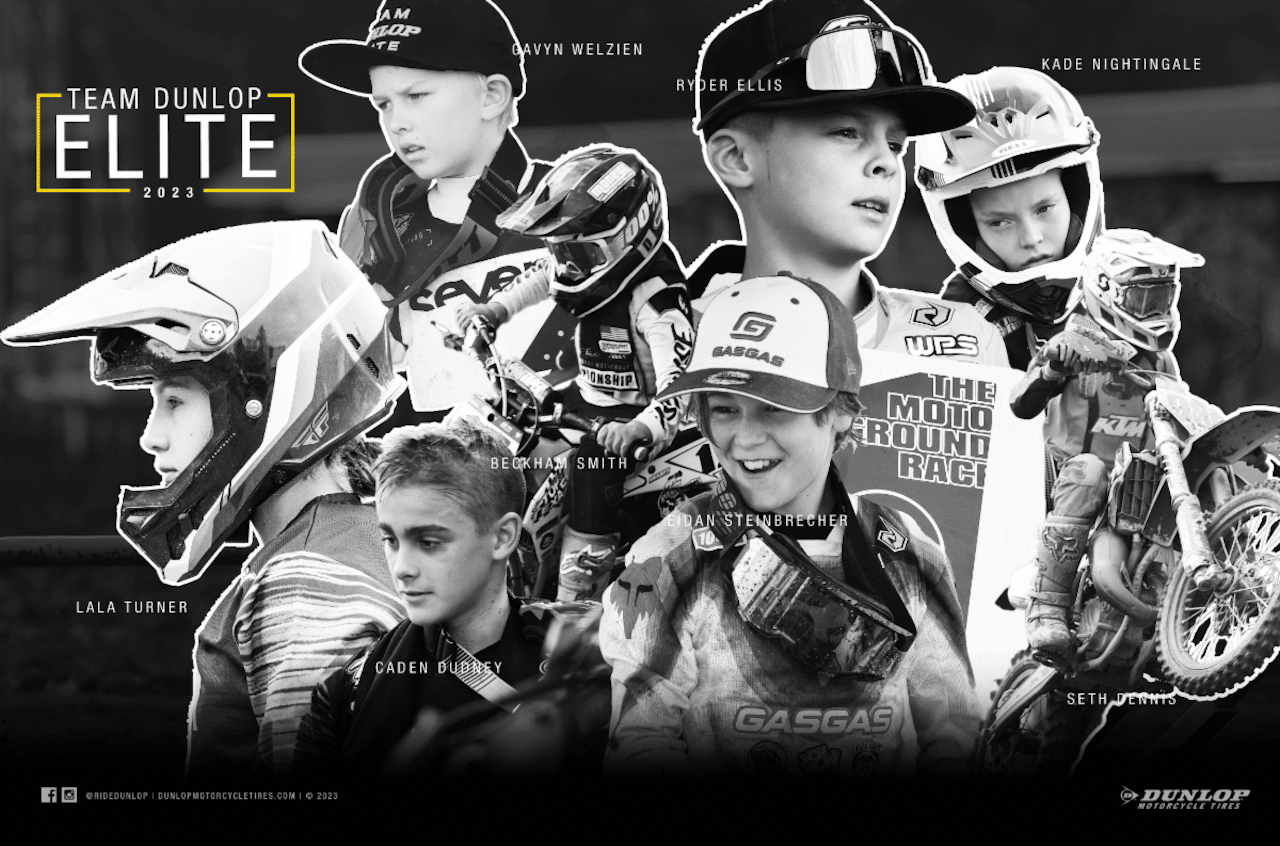 Press Release: 2023 marks the 17th year of Team Dunlop Elite, one of the most iconic amateur motocross support programs in history. This year, four Team Dunlop Elite riders have graduated out of the program onto big-bikes and are on their way toward their professional racing debut as Team Dunlop Elite Alumni. These riders include 5-year member Kade Johnson, 4-year member Drew Adams, 2-year member Kyleigh Stallings and single-year member Tiger Wood. They will join the ranks of other Team Dunlop Elite alumni, including Eli Tomac, Justin Barcia, Aaron Plessinger, Adam Cianciarulo, Chase Sexton, Austin Forkner, Max Vohland and many more.
This year, joining the Team Dunlop Elite 8 rider selection will be Caden Dudney, Kade Nightingale, Lachlan (Lala) Turner and Beckham Smith. Dudney won both his championships at the Loretta Lynn's Amateur National championship while Nightingale took home a championship at Mini O's and Ponca City in 2022. Lala Turner is the next top women's racer taking home championships at Ponca City and Spring-A-Ding-Ding, while Beckham Smith is one of the top respected up and coming 50cc racers with a championship at Ponca. They will line up with returning Elite team riders Seth Dennis, Ryder Ellis, Eidan Steinbrecher and Gavyn Welzien.
Dunlop's support of amateur motocross racing is unparalleled in the United States. In 2022 alone, riders chose Dunlop's Geomax tires to win 34 titles at the Loretta Lynn's amateur national, 87 titles at Mini O's, 38 titles at Ponca City, 49 at Mammoth, 38 at Spring-A-Ding-Ding, 41 at Freestone and 31 titles at RCSX. These are win records that no other company can come close to.
"It's humbling to know that this program has been so successful over these past 16 years!" said Rob Fox, Amateur Motocross Support Manager. "We are honored that so many riders choose to use Dunlop motorcycle tires, at all levels and we are looking forward to additional success these next coming years with four new riders joining the current Team Dunlop Elite members. We know they all will represent the Dunlop brand the best way possible, on and off the track. With so many Team Dunlop Elite alumni racing at the pro level, it really proves how influential our program has been over the years!"
To learn more about the Team Dunlop program and the benefits of being selected, or to sign up for consideration, visit: www.teamdunlop.com .
MXA MOTO TIP // NEED TO KNOW INFO IF YOUR THINKING ABOUT TAKING SOMEONE OUT
MOTO TIP: Take-out moves are not for the faint of heart. Making a commitment to get your fender in front of the opponent is a high-risk move, and you can never predict the outcome. A smart rider stalks his prey by studying his lines while searching for the best place to attack. But, even with the best riders this technique can backfire, as happened with Trey Canard jumping inside of Chad Reed at Anaheim II into a tight 90-degree corner. Trey studied Chad's moves and found a place to attack, but Chad switched his line from the outside to the inside at the last second, which resulted in a collision that put both of them on the ground. Chad Reed retaliated and was disqualified because Trey was off the racing line and only had one hand on the bars when Chad punted him.
IF YOU LIKE THIS AND WANT MORE TAKE OUT TACTICS CLICK HERE
QUOTE OF THE WEEK // DANNY LAPORTE ON THE DANGERS OF SUPERCROSS IN THE EARLY YEARS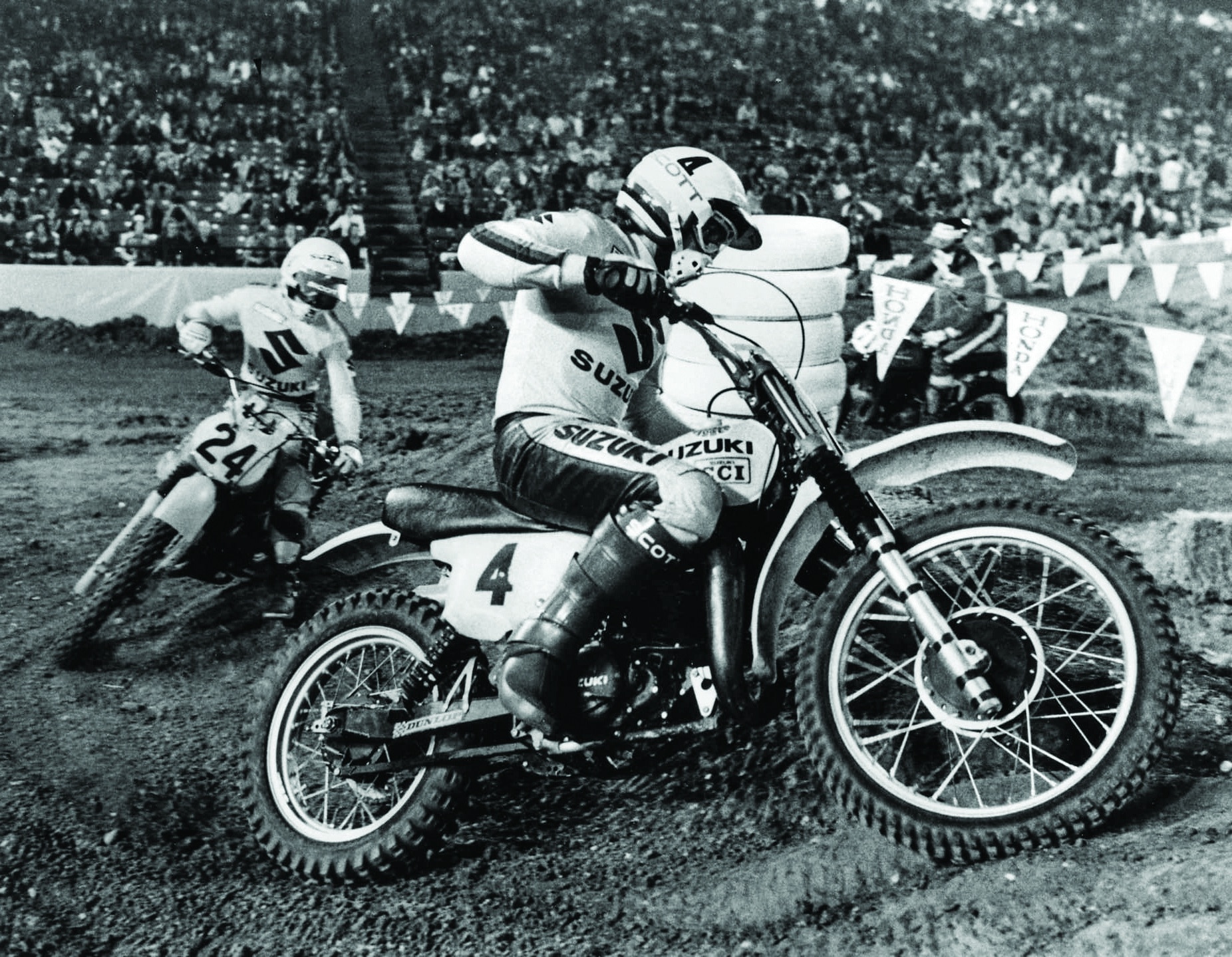 Danny never cared for Supercross much. Here he leads Mark Barnett.
"I never cared to race Supercross. Racing in stadiums was just strange to me. I liked motocross, but I had to race Supercross. At the time guys were getting hurt and the tracks were dangerous. In that era, they did not know how to make the face of a jump. It was not rounded. Then the second jump looked like a pyramid with no downside. Now the tracks are getting safer, but also the guys are going faster, and they are basically racing 500s again, which is completely funny because they got rid of the old Suzuki RM500 because it was too dangerous."
LOST BUT NOT FORGOTTEN | 1981 SUZUKI RM250 FULL FLOATER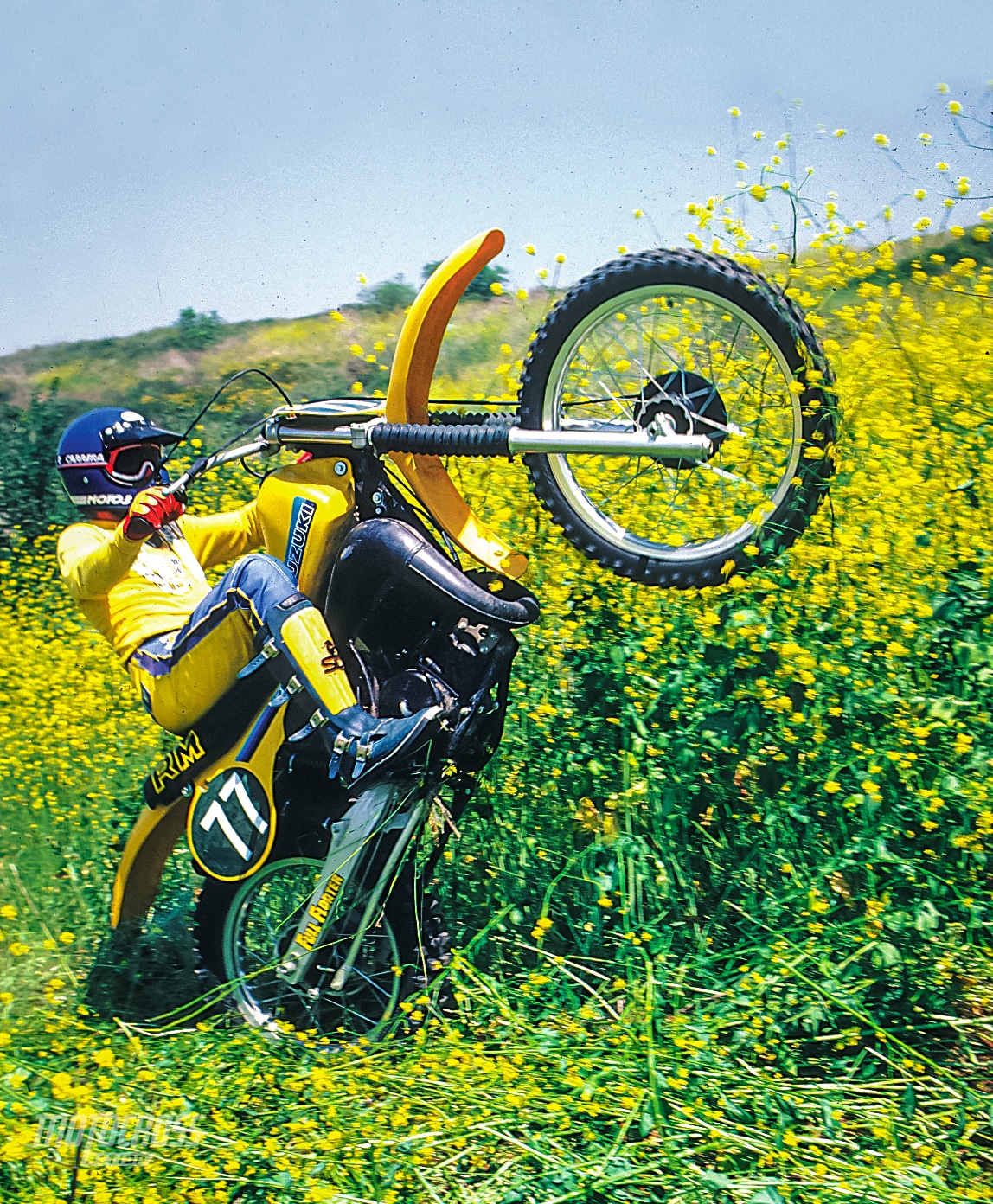 WISECO SUPPORT EXPANDED TO COMPLETE HONDA HRC ROSTER FOR 2023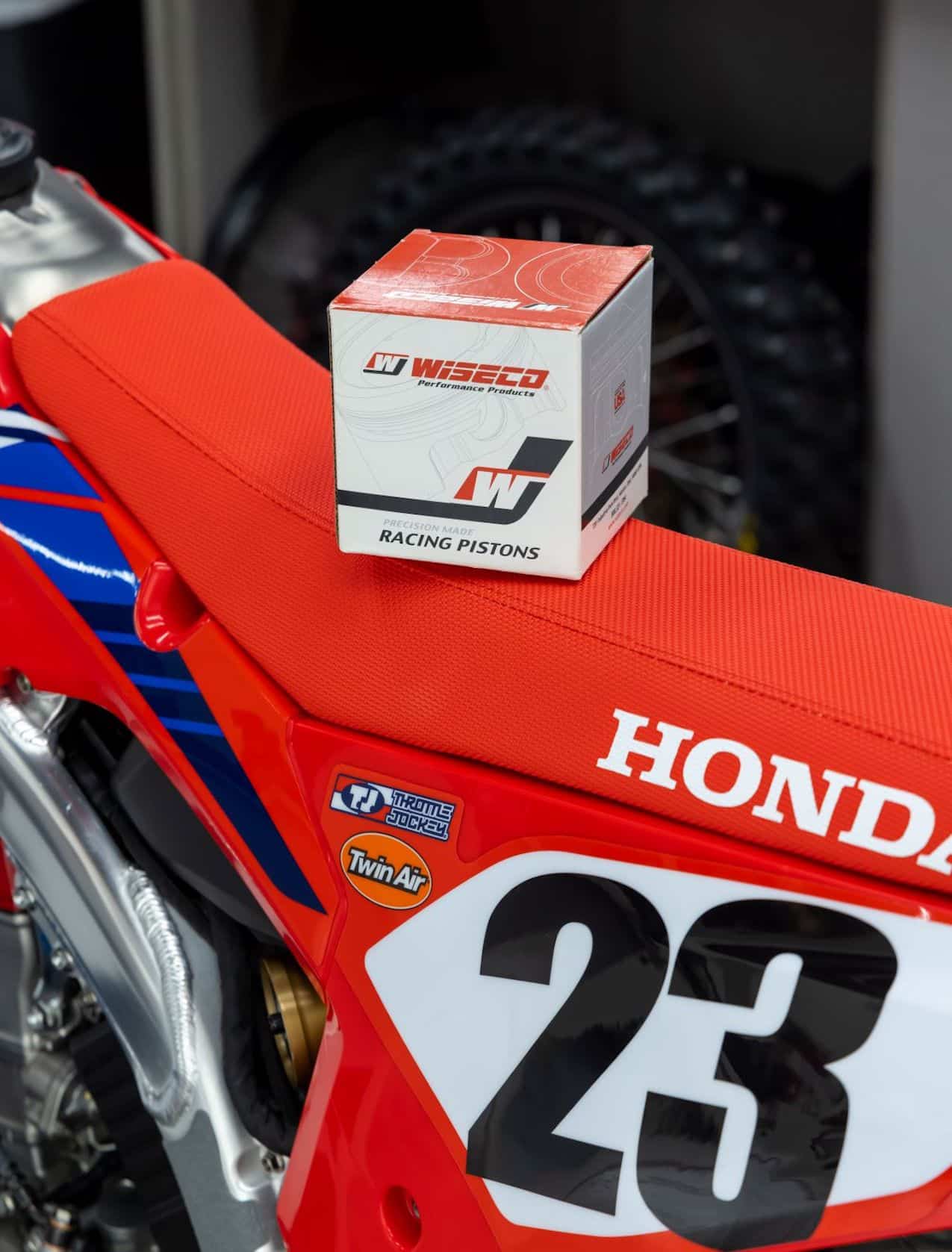 Press Release: After five incredible seasons building its partnership with Team Honda HRC, Wiseco Performance Products is proud to expand its relationship to include collaboration with Honda's 250SX programin addition to its existing 450SX relationship. This technical partnership focuses on piston development for the 2023 Monster Energy AMA Supercross and Lucas Oil Pro Motocross Championship seasons, which have joined forces to create the 2023 SuperMotocross World Championship.
With over eight decades of performance and racing experience, Wiseco's first-hand knowledge designing, developing, and manufacturing USA-made performance is a powerful complement to Team Honda HRC's elite legacy in Supercross and Motocross racing. Wiseco will continue to work closely with the team on piston and engine package research and development services, now expanded to both the Honda CRF450RWE and CRF250R platforms for 2023.
"Team Honda HRC are very excited and proud to have Wiseco become a 'complete' team sponsor to include the 250 program as well the 450. Together we have had many successful years already on the 450, and we are ready to take that same success to the 250 class, where a high-performance, high-quality piston is extremely important."
Coming off a pair of 2022 championships in AMA Supercross and Pro Motocross, now three-time title earner Jett Lawrence is campaigning the 250SX West Class while his brother, Hunter Lawrence will be campaigning the 250SXEast Class, where each will be hunting for number one plates aboard their CRF250R machines. Additionally, proven amateur rider, Chance Hymas, will be campaigning select AMA Supercross 250SX West region rounds before competing in his first AMA Pro Motocross season.
Team Honda HRC's 450SX class efforts are led by Chase Sexton, who has entered his third AMA Supercross season aboard the CRF450RWE and is coming off a season filled with championship-contending performances, as well asriding for the winning Team USA effort in the 2022 Motocross of Nations. Also backed by Wiseco, alongside Sexton, will be 2021 250SX East Region Champion Colt Nichols, making his debut in the premier class aboard his number 45 Honda.
"Wiseco is thrilled to be evolving our relationship with Team Honda HRC entering the 2023 season," explained Wiseco's Director of Marketing, Scott Highland. "It's an honor to combine resources for piston development with one of the most recognizable teams in the global powersports industry. Last season showed great success in mutual development with the CRF450R platform, and we are looking forward to building upon that with the CRF250R platform as well."
CLASSIC MXA PHOTO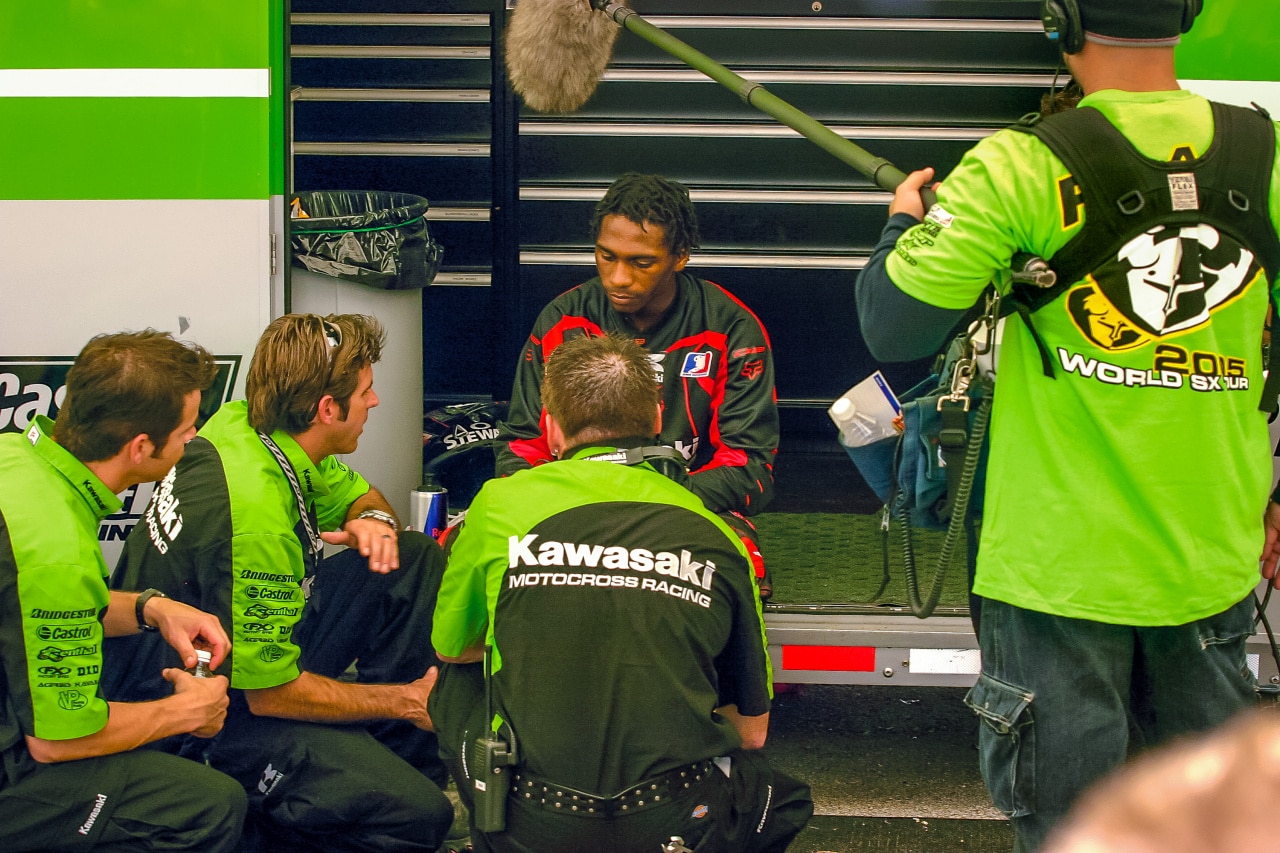 James Stewart back in 2005 when he was on factory Kawasaki. That is Jeremy Albrecht on the left of James. 
---
Moto Trivia answer: Mike Guerra, Racing Department Manager for Yamaha