MOTOCROSS ACTION MID-WEEK REPORT
#WHIPITWEDNESDAY
Rider: Ken Roczen
Place: 2023 Anaheim 2 Supercross
Photog: Trevor Nelson
TWO-STROKE SPOTLIGHT: YZ85 TRANSFORMED INTO A BIKE FOR A ZOMBIE MOVIE
"This jewel isn't mine yet as I'm saving up recycling money to score it. Clean YZ80 with I few mods done for Zombie hunting. The ad says it was used in a Zombie movie so I'm guessing a big name movie star rode it in a blockbuster Zombie hunting/killing movie. As you can see a few mods are a RC51 radiator, oversized KLR fuel tank that'll send this little screamer into 2025 before the next fill up and a big comfy seat. It's a movie bike so the $700 is probably a smart investment. See you at the track after a few more trips to the recycling center." –Ben. San Juan Capistrano.
EDITORS NOTE: Please keep those submissions coming. If you would like your bike to be featured in the "Two-Stroke or Four-Stroke Spotlight," please email me at [email protected]. All I ask is that you give a breakdown of your bike and a detailed description of the build. Please also send a few photos of your steed. By submitting your bike, you agree to release all ownership rights to the images and copy to MXA.
MXA | MOTO | TRIVIA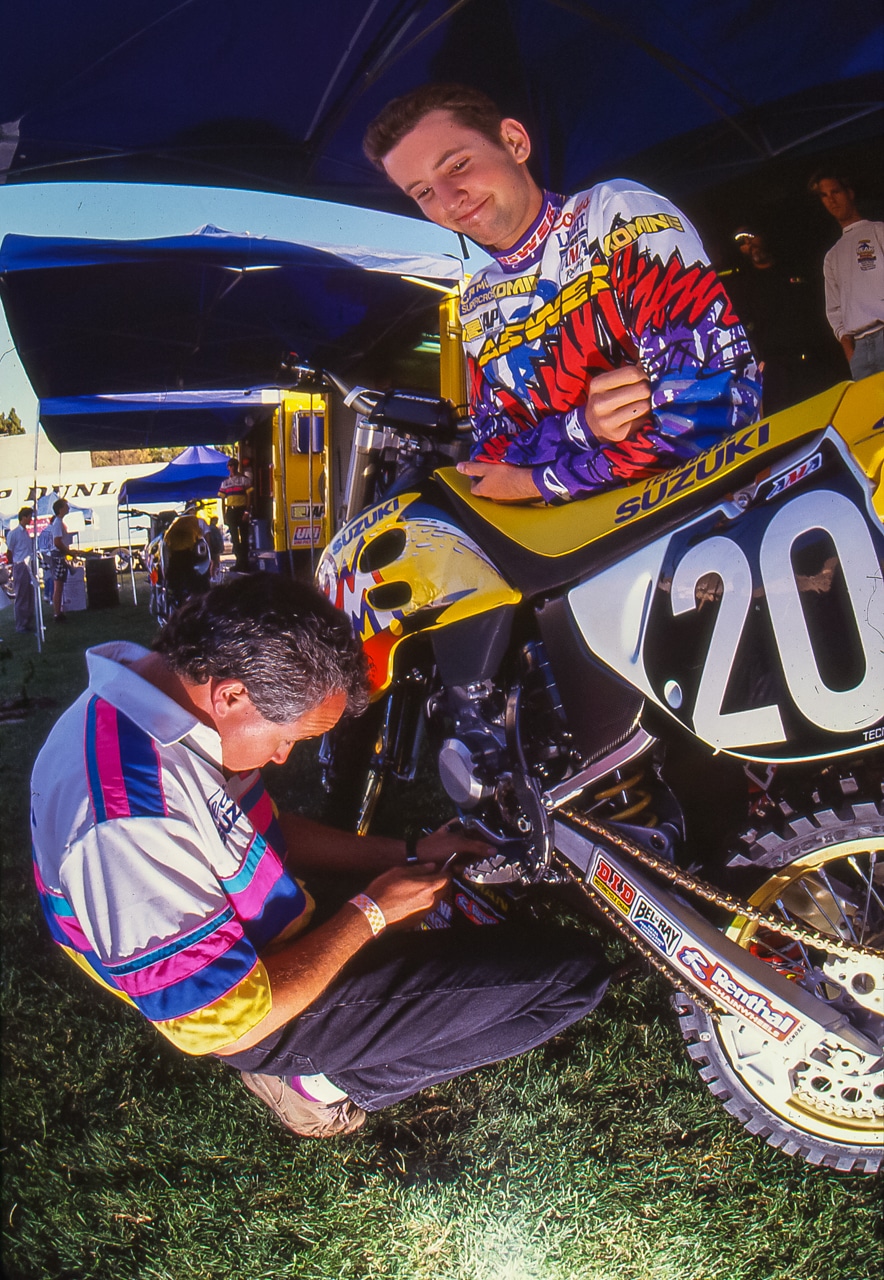 Who is this rider and what year? Answer at the bottom of the page.
THE HUGE 2023 YCF RANGE
MXA MINI TEST // PRO CIRCUIT 2022 KAWASAKI KX112 PIPE/SILENCER
With the Pro Circuit pipe and silencer, the KX112 dyno numbers jumped significantly from 8000 rpm to sign-off. The KX112 pulled stronger through the midrange to its 11,600-rpm peak where it hits 25.9 horsepower—1.5 horses stronger than stock. The Pro Circuit KX112 pipe and silencer also added more torque as well, bumping it to 11.9 pound-feet. The pipe is available in raw metal or a maintenance-free nickel-plated finish.
VERDICT: If you are a fast mini racer who wants to get the most out of his KX112 Supermini, Pro Circuit gives it to you.
DIGITS: $323.95 (platinum pipe), $171 95 (R-304 silencer)-www.procircuit.com or (951) 738-8050.
THE FEBRUARY 2023 ISSUE OF MXA IS OUT NOW! SUBSCRIBE AND YOU WON'T MISS A THING

On The Cover: This all-orange KTM 150SX project bike is one of three two-strokes that MXA tested. The three engines were sent out to different tuners to see which one could build the best 150cc two-stroke engine.
Did you know that you can subscribe to MXA at virtually no cost to you—because when you subscribe you receive a Rocky Mountain ATV/MC credit for $25 towards anything in their massive inventory. Plus, you will get all the content in the 12 monthly issues of Motocross Action magazine—from four-stroke tests, two-stroke tests, retro tests, race coverage, new tech to product tests….most of which never appear on the internet. And, don't forget, that $25 credit from Rocky Mountain ATV/MC that will more than cover the cost of your subscription. To subscribe call (800) 767-0345 or Click Here.
HOMEMADE ELECTRIC YAMAHA
DID YOU MISS ANYTHING FROM ANAHEIM 2? WE HAVE YOU COVERED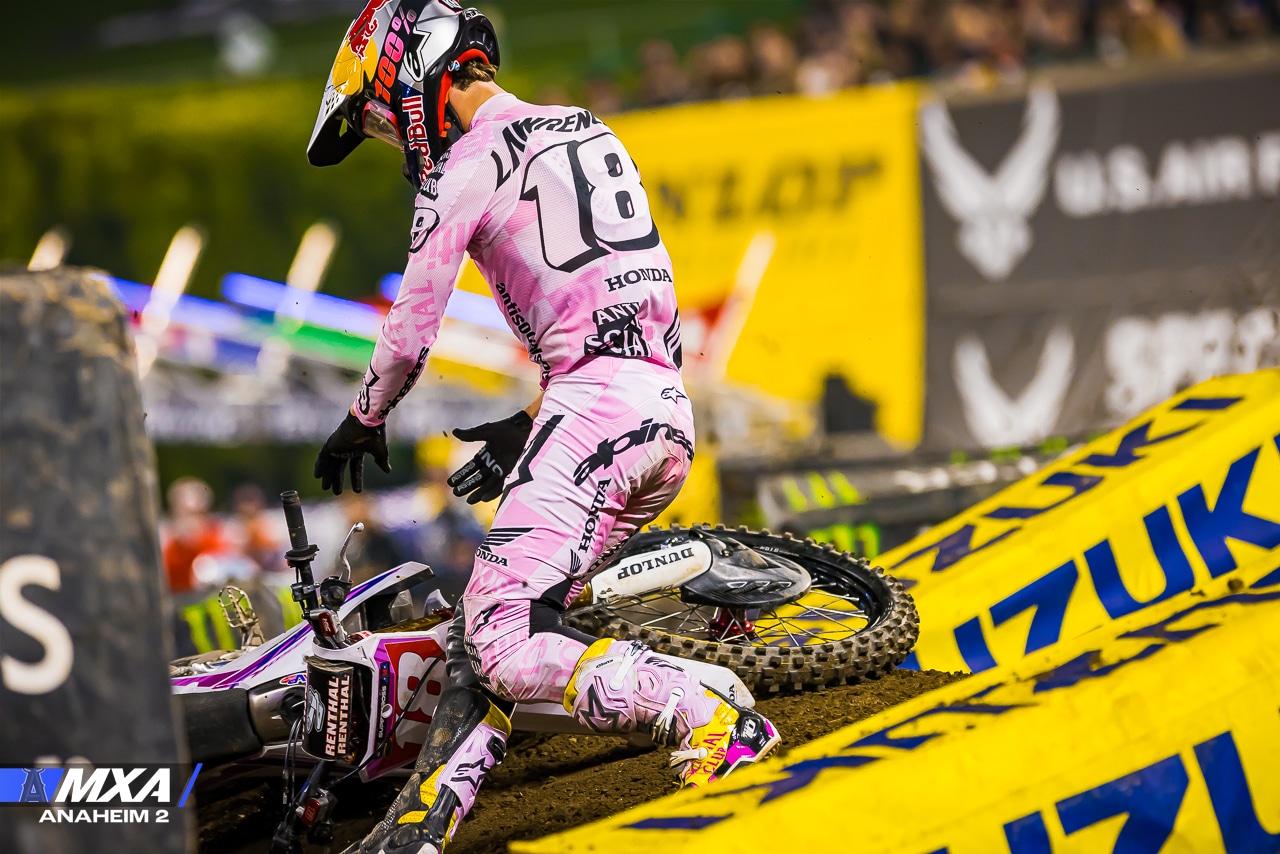 The Anaheim 2 Triple Crown event was an exciting one. Click HERE to see everything that went down.