MOTOCROSS ACTION MID-WEEK REPORT
TWO-STROKE SPOTLIGHT: PATRICK JOHNSON'S 1978 KAWASAKI SR125 REPLICA
"Hello MXA! Forty years ago, Kawasaki Motor Corporation hired renowned Open Class specialist, Gaylon Mosier to contest the 1978 125cc Championship. KMC armed Gaylon with a "one-off" SR125, arguably a blend of the 1978 KX125 A4 and the yet to be released 1979 KX125 A5 production bikes. The SR125 used many parts off of Kawasaki's production bikes, but also incorporated unique design features intended for the future UniTrak rear suspension. Like most works bikes of the day, at the end of the 1978 season, the bike was destroyed and put into a dumpster in the back of KMC's race shop.
To commemorate the 40th anniversary of Gaylon's 1978 125cc campaign (placing 2nd behind Broc Glover), I created this exact replica of the 1978 SR125. To quote Marty Tripes, it's a "works bike made in America". Starting with a 1979 KX125, I reverse engineered the chassis and engine into a replica works racer." –Pj
EDITORS NOTE: Please keep those submissions coming. If you would like your bike to be featured in the "Two-Stroke Spotlight," please email me at [email protected]. All I ask is that you give a breakdown of your bike and a detailed description of the build. Please also send a few photos of your steed. By submitting your bike for the "Two-Stroke Spotlight," you agree to release all ownership rights to the images and copy to MXA. Please don't email me spam or try selling me Taylor Swift concert tickets or email me spam. I already celebrate T-Swizzle's entire collective, and there will be "bad blood" if you send me junk mail. See what I did there? Happy submitting your smoker.

#WHIPITWEDNESDAY
Rider: Eli Tomac
Bike: 2011 Geico Honda CRF250
Lens: 200mm f/2.8
Focal length: 100mm
Exposure: 1/250sec
F-stop: f/9
ISO: 100
MOTO | TRIVIA
Name the rider and year. Answer at bottom of page.

PRO CIRCUIT 2018 YAMAHA YZ65
If you are looking to gain power and get your suspension setup for your 2018 Yamaha YZ65 Pro Circuit has you covered. They have pipes and silencers in stock and have good suspension settings dialed in to get your mini ripper in front of the pack. Go to www.procircuit.com for for information. 
MXA INTERVIEW | DYLAN FERRANDIS
Expected to be a Supercross and motocross championship contender in 2018 Star Racing/Yamalube/Yamaha's Dylan Ferrandis year fell apart during the Atlanta Supercross when a crash resulted in a badly broken arm, broken teeth, and an injured jaw. Not only was the fast Frenchman Supercross sidelined, he was forced to miss the first three outdoor motocross rounds–returning to acition at High Point where he finished a very credible 4th overall. Ferrandis' results would continue to improve as he finished 2nd at Muddy Creek, 1st at Southwick, and 3rd overall at Red Bud. Certainly results wise Ferrandis is indeed a championship contender, but missing the first three motocross rounds has him back in tenth place in points. We recently had a chance to track down the 24 year old and ask him about a wide range of topics.
BY JIM KIMBALL
DYLAN SINCE RETURNING TO MOTOCROSS AFTER YOUR SEVERE SUPERCROSS INJURY YOU HAVE MADE A BIG IMPACT, HOW ARE YOU FEELING ABOUT YOUR RIDING? Right now, I feel good. The injury is in the past now. My arm is good, and my jaw is good. I worked a lot the last couple of weeks to get fit, and get fit on the bike. So we showed everyone that I am strong during the moto's. That is really important, and I am ready for the challenge.
YOU ARE A RACER AND YOU WANT TO WIN MOTOS BUT HAVE TAKEN AWAY POINTS FROM YOUR TEAMMATE AARON PLESSINGER WHO HAS THE RED PLATE, HAS THAT CAUSED ANY ISSUES? No, it has not at all. At the end of the day, the strongest man wins, so there are no problems at all. Everybody knows that only the fastest wins, so he said, let's race. It is not because he is my teammate that we would let him pass. This is racing and we all want to win, and he showed today as he won both motos, so he is strong too. So, there is no problem.

MANY OF YOUR COMPETITORS HAVE MOVED TO FLORIDA FOR THE HEAT AND HUMIDITY, WHY DO YOU STAY IN CALIFORNIA? I was living in France, and I moved to the United States, in California, so it is difficult for me to move again to Florida. This is why I stay in California. It is hot there, and I know it is not humid, but it is hot and we practice a lot and we ride in the afternoon when it is very hot, and the process works.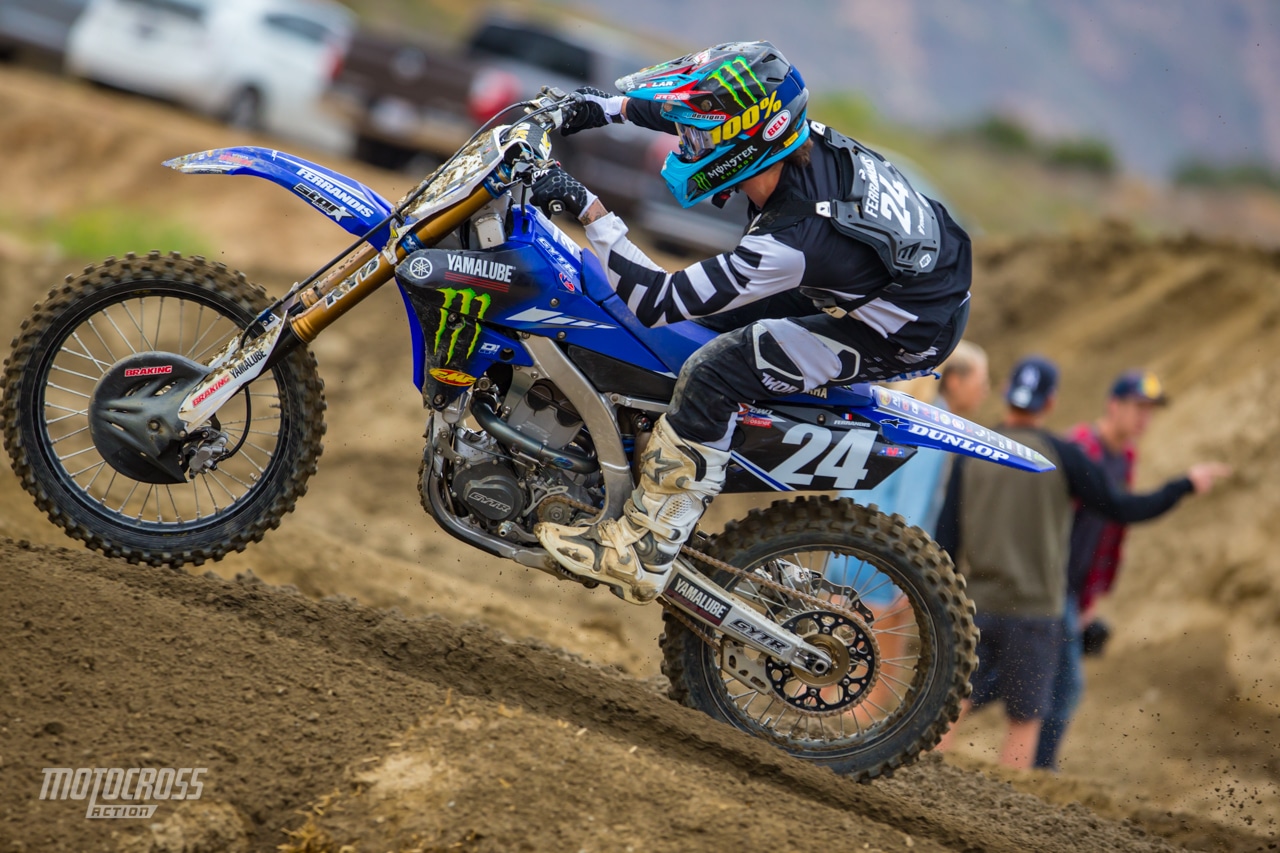 DO I NOW UNDERSTAND THAT YOU ARE WORKING WITH DAVID VUILLEMIN? Yes, definitely, I work with him, and he is just focused on everything for me. He is not missing any part of the job, so that is what I like. He is focused on everything, training, mental training, bike, and technique, everything so that is why I like to work with him. Right now with racing every weekend, we work a lot more on the bike during the week to try to improve technique. On the physical issue, training is down from the winter, so we do not have to work on that, but we just do everything and he is focusing a lot on the riding technique.
I BROUGHT IT UP BEFORE, BUT YOUR FITNESS MUST BE FANTASTIC BECAUSE OF HOW STRONG YOU ARE, ESPECIALLY IN THE SECOND MOTOS. That shows that the program he made for me works, and it is good. I am really happy about it because he never trained anybody before, so he always had this program in his mind, but he never knew if it would really work or not. I am the first young guy that trained with him, and I showed everybody that this program works.
YOU RECENTLY SIGNED AN EXTENSION WITH YOUR TEAM. DO YOU HAVE ANY DESIRE TO RETURN TO EUROPE AND RACE THE GP'S? No, no. The plan is to do the best I can in the next two years, and try to win some races, some trophies, and some championships on the 250. After that I want to move to 450, I hope on a good team, and to try again to win races. But definitely I want to stay in America. The racing here in America is much better and much more appreciated by the fans. I like racing more in America.
FROM YOUR PREVIOUS MOTOCROSS OF NATIONS EXPERIENCE, DO YOU THINK RED BUD WILL BE A GOOD TRACK FOR THE EVENT? I think it is going to be an amazing weekend, because the track is gnarly, and not what we are used to in Europe. Even for me now that I live in America, it is a difficult track. It is such a deep dirt track, and the American team knows how to ride on this track, compared to the European riders who never rode it before. They are not used to riding in that deep of dirt. I think it is going to be a nice event, and I think there can be some surprises. I think we can have a nice battle between Team USA, and Team France.
I WOULD HAVE TO ASSUME THAT MARVIN MUSQUIN AND YOURSELF WOULD BE ON THE FRENCH TEAM. Yes, for sure. Right now, I think the best team would be between Marvin and myself, and there is one more place for a rider from France. I do not know which French rider will be a part of the team, but I think with Marvin and me living in America, riding on this track the last couple of years, it is going to be nice.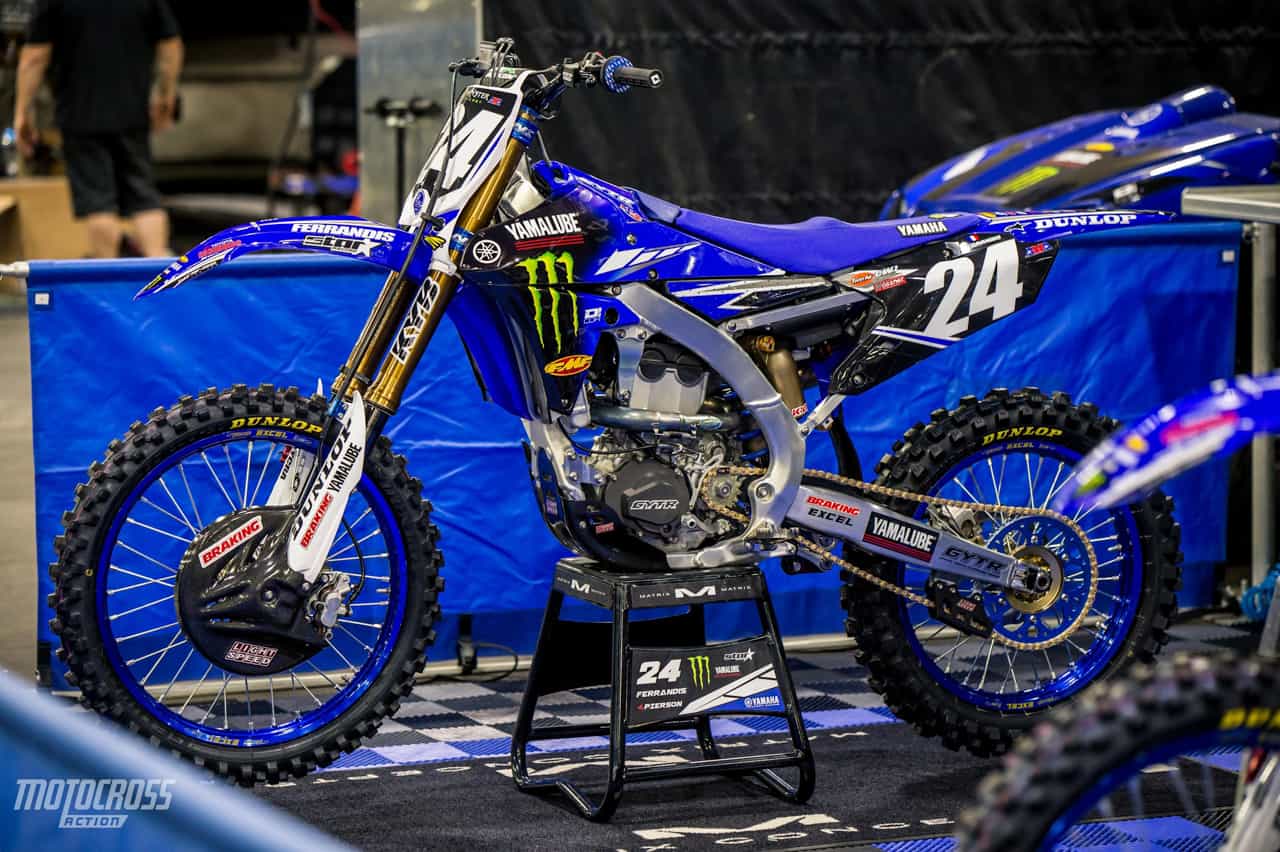 FINALLY, DID YOU DO ANYTHING SPECIAL ON YOUR WEEKEND OFF? No, nothing special because I was injured the last couple of months, so I had a lot of time to do what I wanted. My goal is to definitely win a lot of races this year, so I will practice and do training and do everything that I can to do for me to be ready for Millville in another week.
SUPERSPROX PERFORMANCE CHAINS
Supersprox chains are designed for high performance motorcycles, with the quality guarantee of Japanese production. These chains feature hardened and precision CNC ground Chromium Carbide pins and bushes, reducing chain friction and extending chain life. The high temperature resistant grease inside the chain reduces friction heat and helps reduce power drag on the sprocket. Learn more about Supersprox chains today by clicking below!
Head over to www.supersproxusa.com to check out their full line.
WHAT THE MXA WRECKING CREW IS UP TO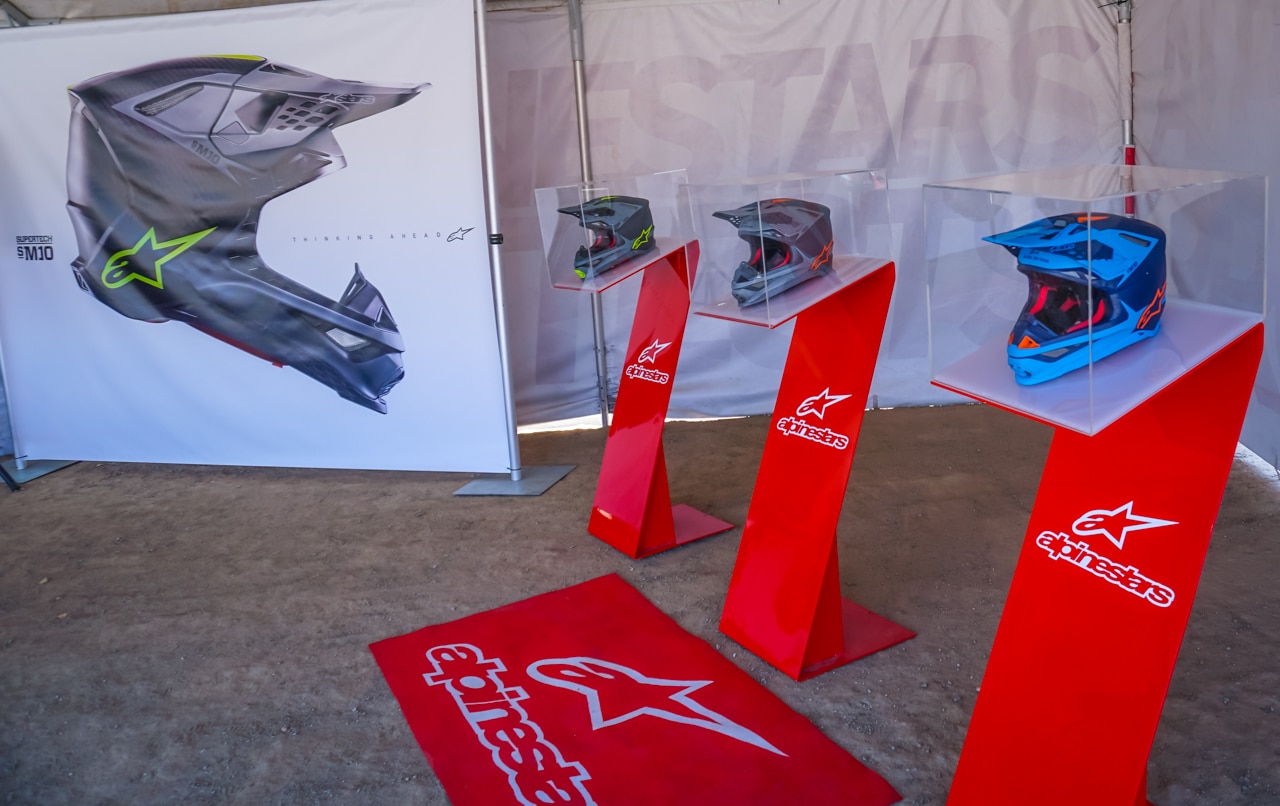 Last Thursday MXA attended the Alpinestars 2019 intro at Milestone. They focused on their new Supertech M10 helmet.


Alpinestars came prepared for the media with gear bags full of goodies. 
Last Friday we made it out to the new Fox Raceway (previously Pala Raceway). While we were out there Chad Reed was riding a Honda CRF450. Will he be riding one for 2019? Only time will tell. 
Ryan Dungey was out in the 2019 Fox gear.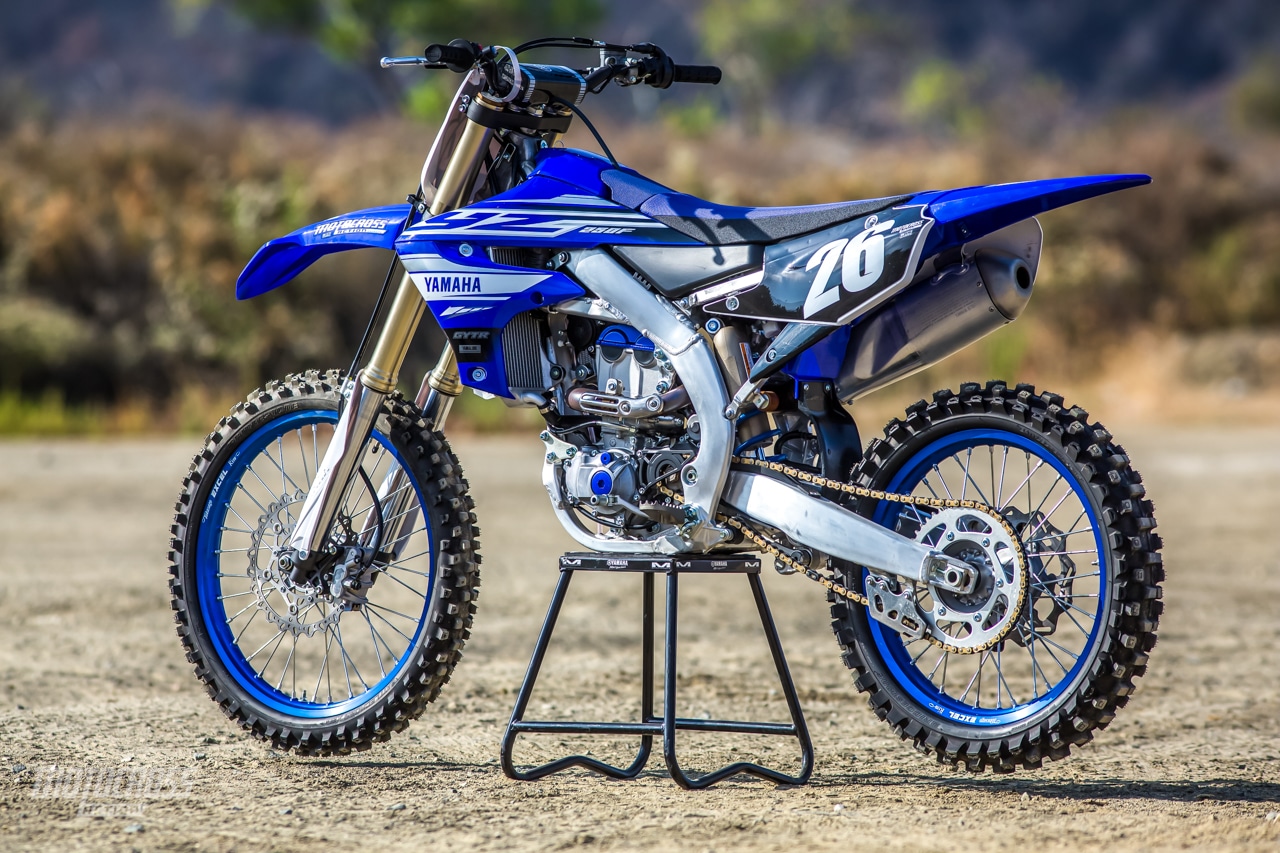 We got out hands on the all-new 2019 Yamaha YZ250F this Monday out at the new Fox Raceway.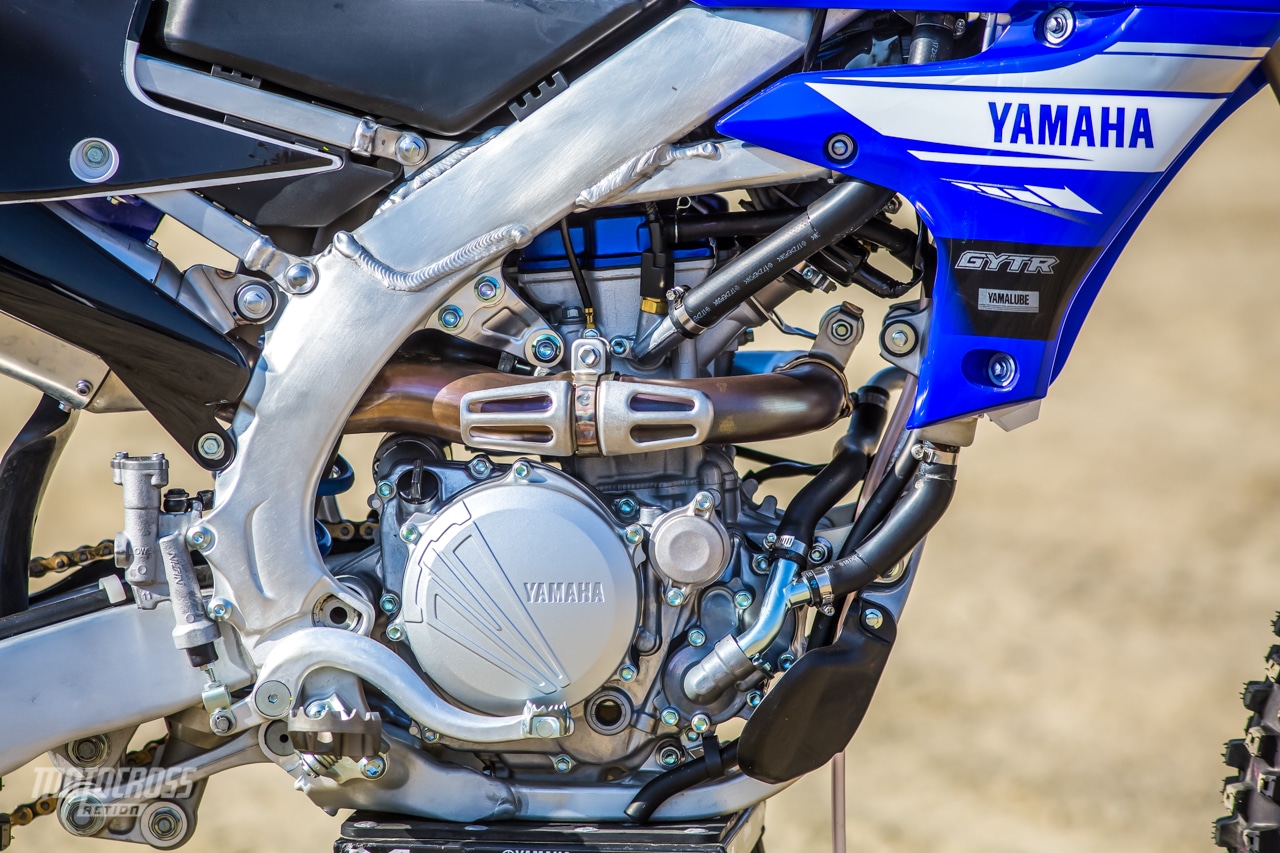 The powerplant. We will be dynoing the 2019 YZ250F today to see how it fares.
TRACK CREW X CHAMPION
Drawing inspiration from 90's mx & street culture Track Crew releases a set of tees featuring bold graphics & neon signature branding in collaboration with Champion. Limited to 35 pieces in each color option, they will likely move quickly so grab one before they're gone. Did we mention that $5.00 from each shirt sold is donated to sarcoma cancer research? Get them now at www.track-crew.com.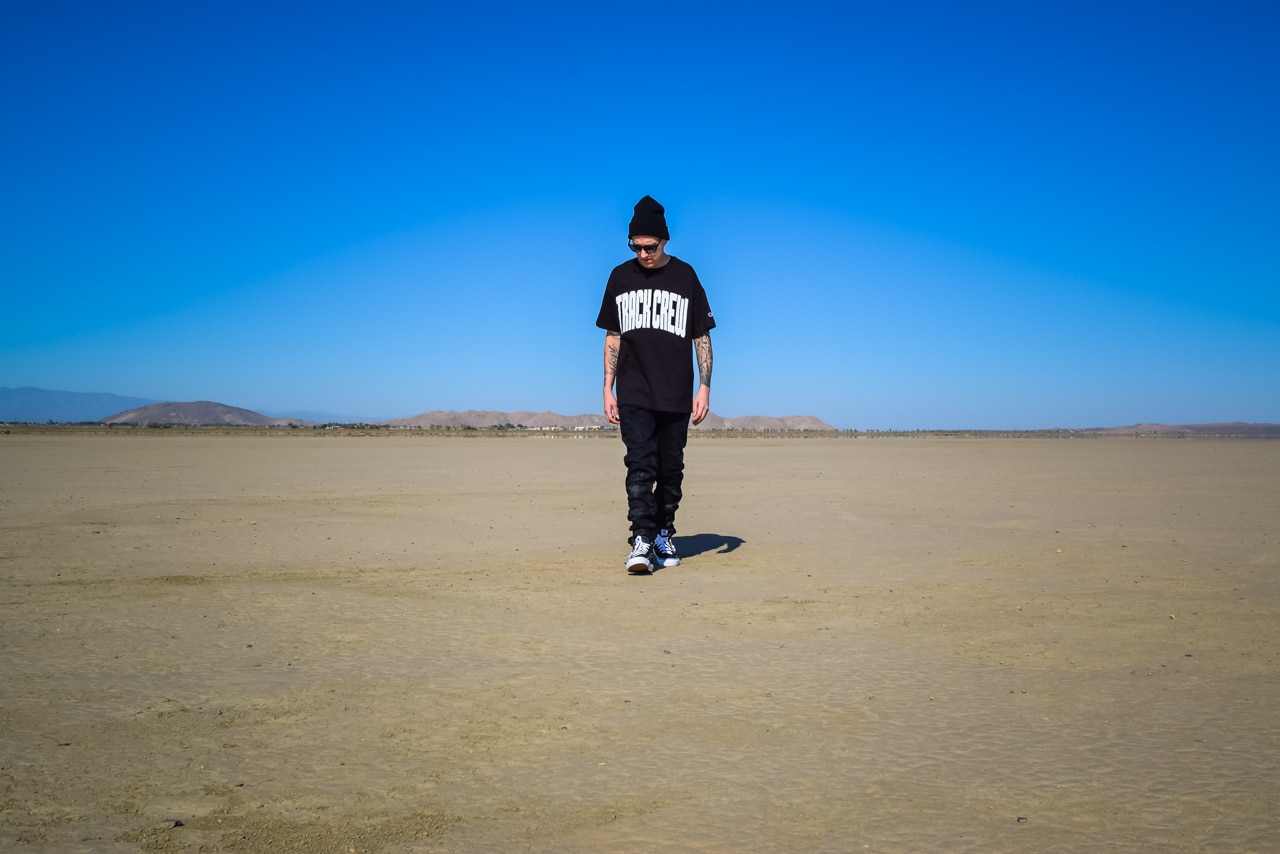 CLASSIC PHOTO
The starting line-up of the 125 Supercross class in Vegas. Riders from right to left: Casey Lytle (30), David Pingree (35), Shae Bentley (1w) and Chris Gosselaar (55).
Moto Trivia answer: The year was 2000 and the rider is Casey Johnson on a Yamaha of Troy YZ125. Casey finished 8th overall in the 125 Nationals that year.