MOTOCROSS ACTION MID-WEEK REPORT
#WHIPITWEDNESDAY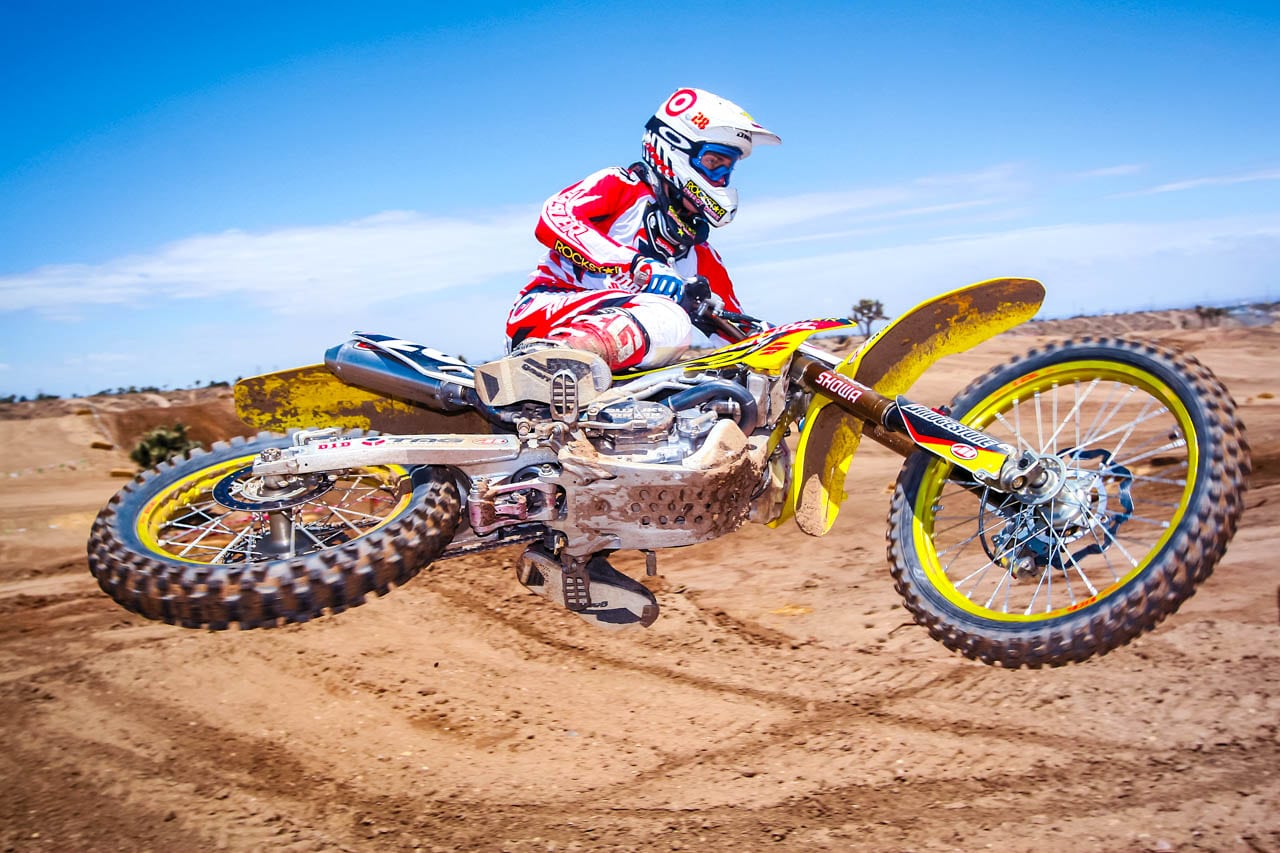 Ryan Dungey back in 2008 on a factory Suzuki RM-Z250 at Competitive Edge. 
BEHIND THE SCENES OF THE HANGTOWN NATIONAL FROM JOSH MOSIMAN 
TWO-STROKE SPOTLIGHT: PATRICK JOHNSON'S 1978 KAWASAKI SR125 REPLICA
"Hello MXA! Forty years ago, Kawasaki Motor Corporation hired renowned Open Class specialist, Gaylon Mosier to contest the 1978 125cc Championship. KMC armed Gaylon with a "one-off" SR125, arguably a blend of the 1978 KX125 A4 and the yet to be released 1979 KX125 A5 production bikes. The SR125 used many parts off of Kawasaki's production bikes, but also incorporated unique design features intended for the future UniTrak rear suspension. Like most works bikes of the day, at the end of the 1978 season, the bike was destroyed and put into a dumpster in the back of KMC's race shop.
"To commemorate the 40th anniversary of Gaylon's 1978 125cc campaign (placing 2nd behind Broc Glover), I created this exact replica of the 1978 SR125. To quote Marty Tripes, it's a "works bike made in America". Starting with a 1979 KX125, I reverse engineered the chassis and engine into a replica works racer." –Pj
EDITORS NOTE: Please keep those submissions coming. If you would like your bike to be featured in the "Two-Stroke Spotlight," please email me at [email protected]. All I ask is that you give a breakdown of your bike and a detailed description of the build. Please also send a few photos of your steed. By submitting your bike for the "Two-Stroke Spotlight," you agree to release all ownership rights to the images and copy to MXA.
MXA MX FANTASY LEAGUE// WIN A BETA 300RX SMOKER & OTHER PRIZES
MXA is doing an 11-round Pro Motocross Fantasy League where the fan with the most points at the end of the season will win a 2023 Beta 300 two-stroke! To add to that, we will be giving out prizes each round to the fan who scores the most points! We have prizes from Nue Tech, O'Neal, Maxxis, Wiseco, MotoMuck, Boxo Tools, Ride Engineering, Acerbis, Viral Goggles, FMF, Guts, Blud, Phoenix Handlebars and Funnel Web Filter. As an added bonus for creating a team, we will send you a 25% discount code to BLUD lubricants. Click HERE to sign up now.
Our week three sponsor for the Thunder Valley racing is Guts Racing. They are giving away the following:
Prize: Guts Product Prize Pack which includes; 1 X Interactive Rib Seat Cover – Full custom seat cover, 1 X Seat Foam, 1 X Guts Straw Hat, 1 X Guts Umbrella, 1 X Guts Shirt, 1 X Guts Lanyard, 1 X Guts Banner, 2 X Guts Koozie.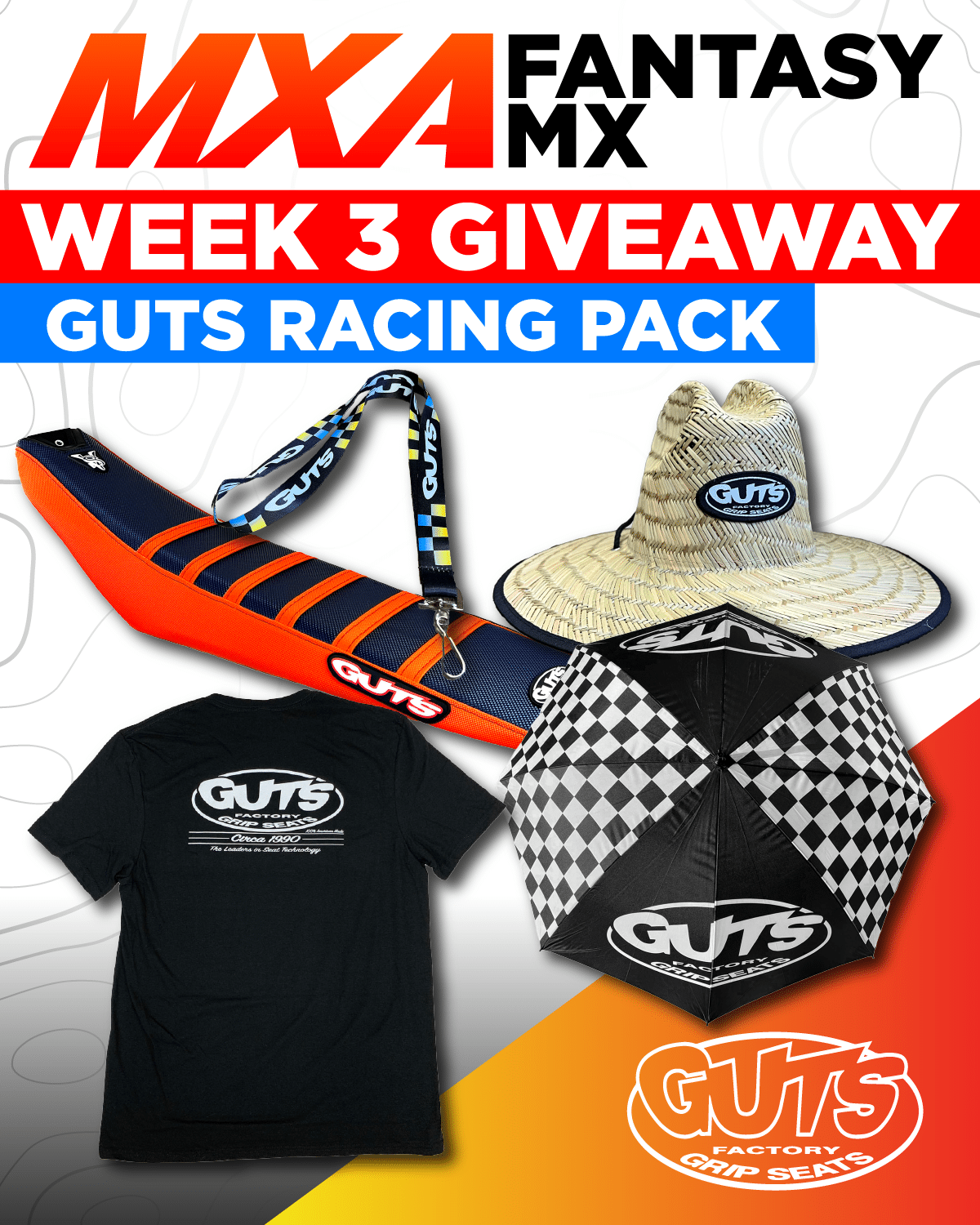 ALL-NEW 2024 KAWASAKI KX450 IS HERE // WE INCLUDED EVERY 2024 450 THUS FAR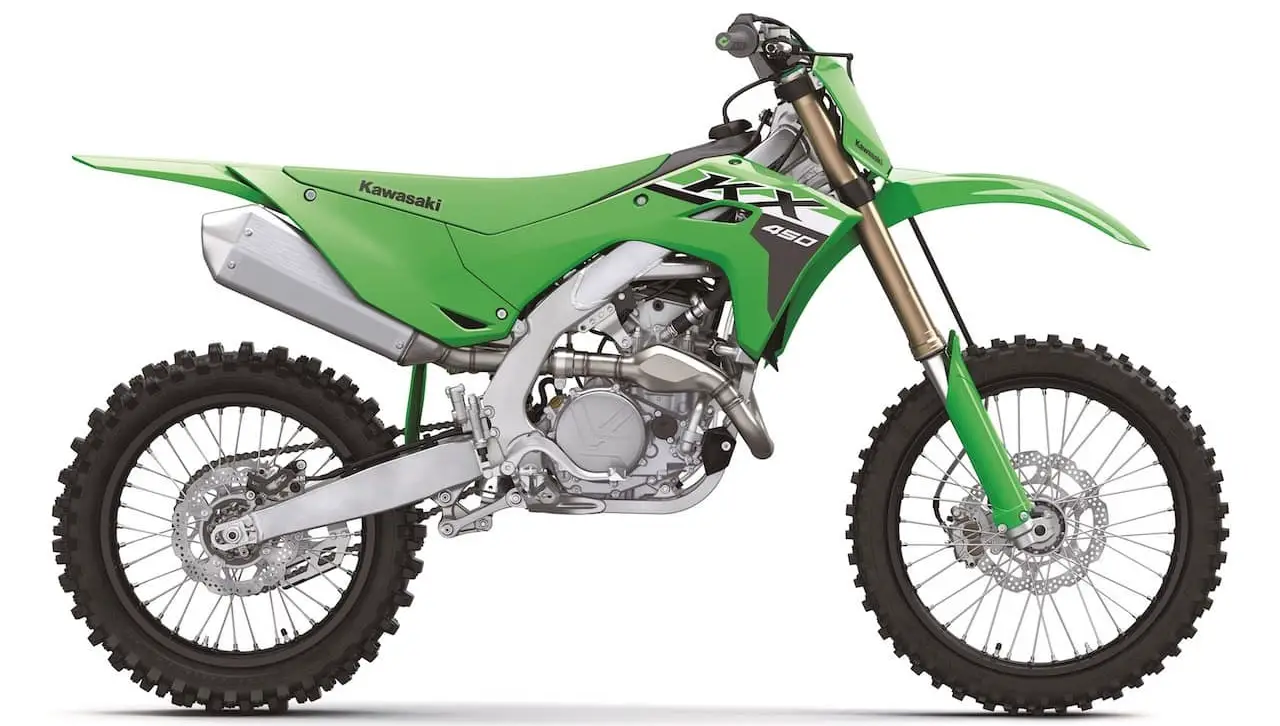 We are excited to see the finished product of the new KX450 finally. Do you think the new styling with Brembo brakes and ODI grips reminds you about a certain Austrian machine? For all the detail of the 2024 Kawasaki MX line click here. 
2024 KTM 450SXF. More KTM 2024 models here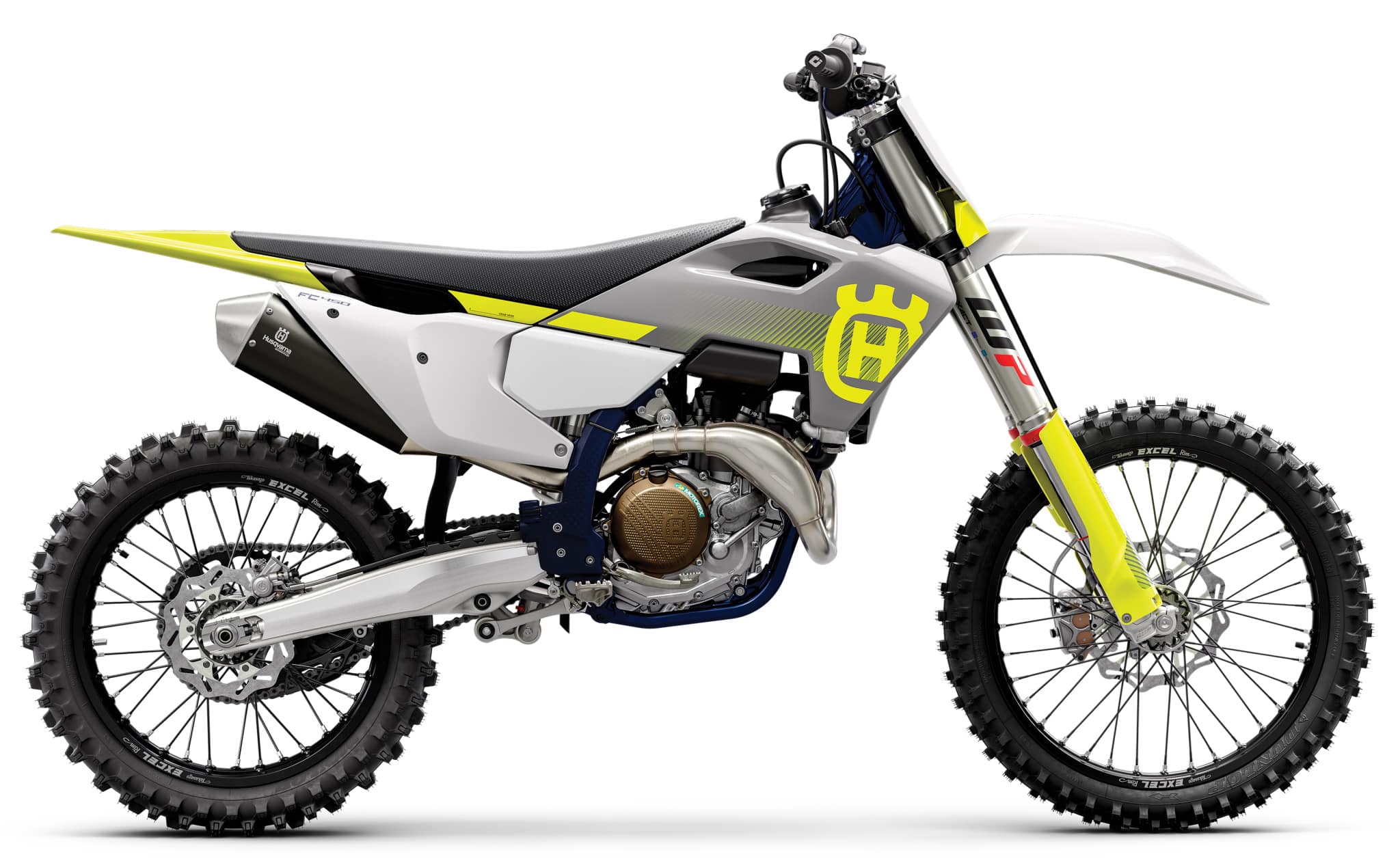 2024 Husky FC450. For more 2024 Husky models click here.
QUOTE OF THE WEEK // HUNTER LAWRENCE ON HANGTOWN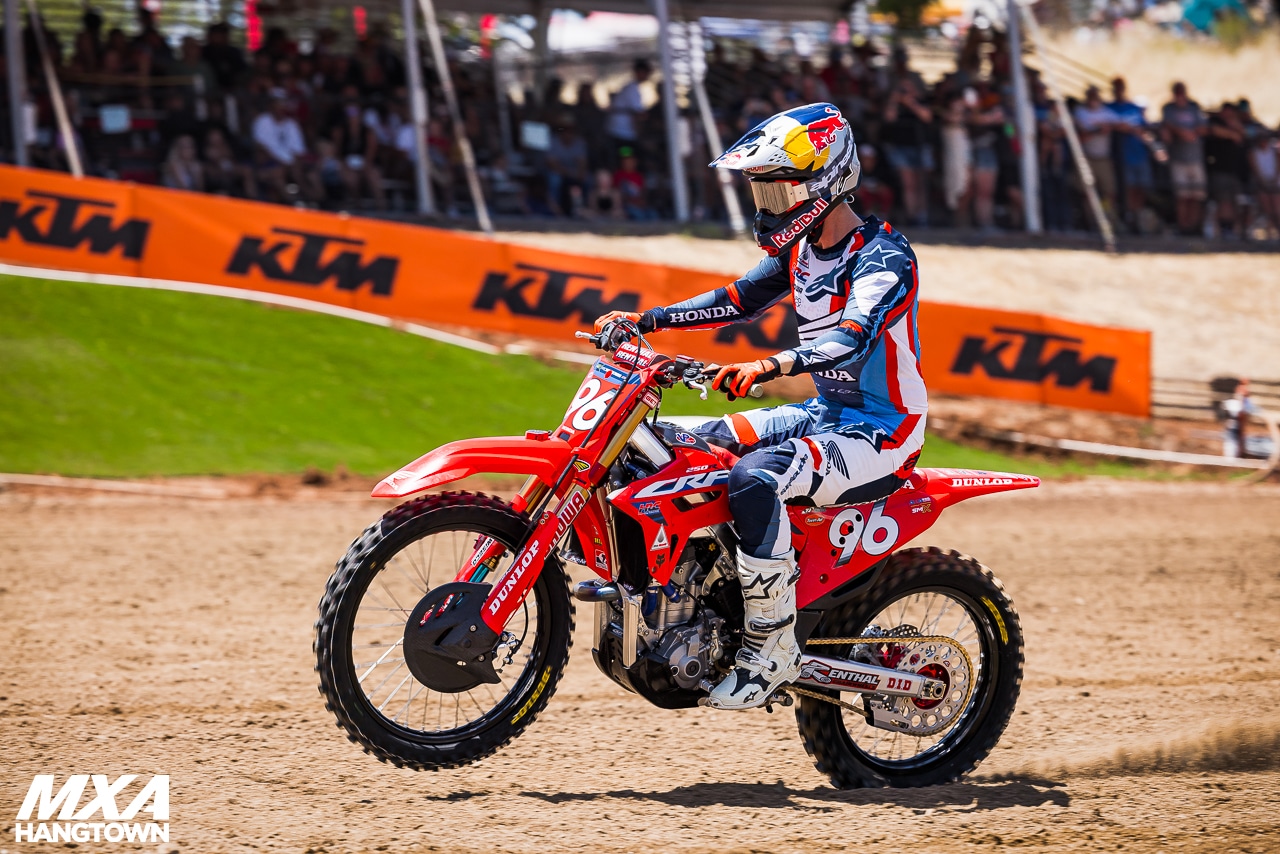 "Today was really tough. The track was really one-lined and made coming through the pack super-difficult. It was really wet outside of the main line, so you had to decide whether to follow someone or risk it where you didn't know how it was. In the first moto, I passed up to where I could and focused on myself; I didn't want to cost myself the day in the first race. I got the start in the second moto, and once I got into the lead, I just wanted to keep some good distance. I'm excited to head to Colorado and see what our bike does at altitude."
THE GREATEST DEAL IN MOTOCROSS! SUBSCRIBE TO MXA & GET $25 ROCKY MOUNTAIN CREDIT
This is the cover of the July 2023 issue of  MXA. On the cover is MXA's project GasGas MC366 Vet Racer. Inside are full-length tests of the  2023 Husqvarna FE450 Heritage Edition off-road racer, Honda RF250RX, a retro look back at the 2004 Kawasaki KX250, Luxon's Husqvarna FC350 Dream Machine and a close-up look at Joel Robert's 1972 Suzuki RH72 works bike. You'll also find gigantic coverag of the 2023 World Two-Stroke Championship, which saw Carson Brown take the title and the biggest pileup in Glen Helen History. Tony DiStefano takes a look back a career punctuated by determination, greatness and tragedy—all of which he handled like the Champion he is.. There is so much more inside. You'll never know how much you have missed if you don't subscribe? Plus, you can subscribe without it costing you a cent!
Did you know that you can subscribe to MXA at absolutely no cost to you—because when you subscribe you receive a Rocky Mountain ATV/MC credit for $25 towards anything in their massive inventory. Plus, you will get all the content in the 12 monthly issues of Motocross Action magazine delivered to you home by a uniformed U.S. government employee. Don't miss any more four-stroke tests, two-stroke tests, retro tests, race coverage, new tech or product tests….most of which never appear on the internet. And, don't forget, the $25 credit from Rocky Mountain ATV/MC that will more than cover the cost of your subscription. To subscribe call (800) 767-0345 or Click Here
TESTED // 2023 KTM 300SX
FASTHOUSE OPEN HOUSE PARKING LOT SALE
MXA MOTO | TRIVIA
Name the rider and year. Answer at the bottom of the page.
MXGP OR OUTDOOR NATIONAL TRACK // WHAT'S HARDER?
KURT CASELLI FOUNDATION FUNDRAISER AT MOTO DOFFO WINERY THIS SATURDAY, JUNE 10
For more info go to  www.kurtcaselli.com
TALK MOTO WITH ON MXA'S FACEBOOK GROUP CHAT

We love everything moto and want to bring all moto junkies together into one place to share their two cents, ideas, photos, bike fixes, bike problems and much more. To check it out first you must need to or already have a Facebook account. If you don't, it isn't much work and you could even have an alias so nobody knows it is you. To join click HERE. After you request to join we will accept your request shortly after.
LOST BUT NOT FORGOTTEN | JAMES STEWART'S KAWASAKI SR250
MXA YOUTUBE CHANNEL | HIT THAT SUBSCRIBE BUTTON
The MXA wrecking crew is everything moto related. Check out our MXA YouTube channel for bike reviews, Supercross coverage, rider interviews and much more. And don't forget to hit that subscribe button.
CLASSIC MXA PHOTO
Josh Grant during his rookie year back in 2004. 
---
Moto Trivia answer: Josh Hanson in 2004