MOTOCROSS ACTION MID-WEEK REPORT
TWO-STROKE SPOTLIGHT: ROBERT REED'S 2017 KX250F TWO-STROKE CONVERSION
2017 KX250F two-stroke conversion.
"I grew up riding Kawasakis, and although I have several KXs in the 2003-2005 range I have not had a new bike since 1987. I wanted a new KX, but Kawasaki abandoned the two- stroke. I helped a buddy out as an Admin on KXRiders.com, and have seen several people complete really nice aluminum frame conversions. One of the conversions was done by KXGuru racing, and involved using an early 2000s Honda CR250 frame cradle. I found a guy who was parting out a brand new 2017 KX250F on eBay, and was able to swing a deal with him for all the parts I needed to build the bike. Everything else on the bike came off my 2004 KX250 (you would be surprised how much will bolt right up). Jon Pickel is a family friend and fabrication genius, and he handled the cradle swap. He builds hot rods by trade, and it's actually hard to see where his welds start and the factory welds end. I fabricated the rest of the spacers, brackets, and the head stay. I wanted to style the bike so that it looked like it could be from the factory, just customized by the owner."
PARTS LIST
• 2017 KX250F frame purchased on eBay along with the swingarm, linkage, subframe, shock, and seat, forks purchased from same seller. The bike was bought new at a dealership and parted out.
• 2001 CR250 frame cradle, adapted to KXF frame by Jon Pickel, brackets and head stay designed and built by owner
• 2004 KX250 Engine, rebuilt with re-plated cylinder by Millennium Technologies and a forged Wiseco Piston, FMF Gnarly pipe (2003 model pipe), FMF Turbinecore 2 silencer, Rekluse EXP auto clutch, Uni air filter
• Stock radiators modified to fit by ICW Radiators, Devol radiator guards
• Stock 2017 KX250F airbox with 2004 internals and adapter plate by C&N MX Powders
• 2018 KX450F forks with Dal Saggio Sphere inserts and Kashima coated uppers by N2Dirt Suspension
• Re-valved 2017 KX250F shock with Kashima coated body and DLC coated shaft by N2Dirt Suspension
• Xtrig Rocs Tech stock offset clamps

• Acerbis oversized tank, 2008 CR 450F petcock and fuel lines
• Tusk Impact wheels and Dunlop MX31 Tires
• Tusk oversized front brake rotor and Galfer brake line, Ride Engineering master cylinder cover
• Rear Galfer brake line and Works Connection rear caliper guard and master cylinder guard, Ride Engineering master cylinder cover
• Fasst Company Impact Pegs
• Mika Metal oversize bars, ODI bolt on grips, Fasst anti-vibration bar ends, ASV F3 clutch lever and perch, and ASV F3 brake lever
• Acerbis plastic
• Decal Works custom stock appearance graphics with F removed
• Primary Drive gold o-ring chain and sprockets, Acerbis chain guards
• Pro Moto Billet kickstand
EDITORS NOTE: Please keep those submissions coming. If you would like your bike to be featured in the "Two-Stroke Spotlight," please email me at [email protected]. All I ask is that you give a breakdown of your bike and a detailed description of the build. Please also send a few photos of your steed. By submitting your bike for the "Two-Stroke Spotlight," you agree to release all ownership rights to the images and copy to MXA. Please don't email me spam or try selling me Taylor Swift concert tickets or email me spam. I already celebrate T-Swizzle's entire collective, and there will be "bad blood" if you send me junk mail. See what I did there? Happy submitting your smoker.
#WHIPITWEDNESDAY
Rider: Jordan Smith & Josh Grant
Location: 2018 Red Bull Straight Rhythm
Focal length: 300mm
Exposure: 1/1600sec
F-stop: f/6.3
ISO: 250
Photographer: Daryl Ecklund
MXA | MOTO | TRIVIA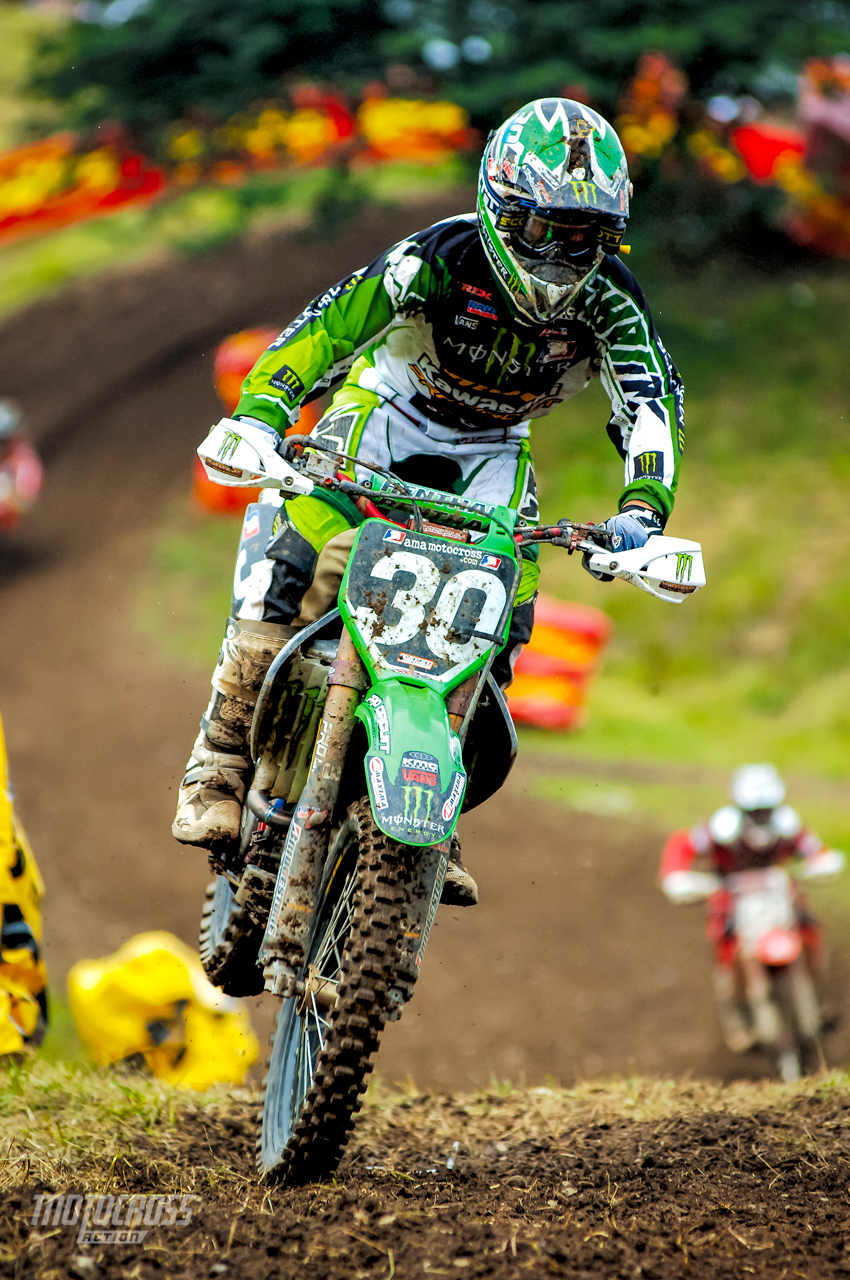 Name the rider and year. Answer at the bottom of the page.
2018 RED BULL STRAIGHT RHYTHM | PART 1 RAW
2018 RED BULL STRAIGHT RHYTHM | PART 2 RAW
SNEAK PEEK INSIDE THE BOYESEN FACTORY TO SEE HOW THINGS ARE MADE | photos by Travis Fant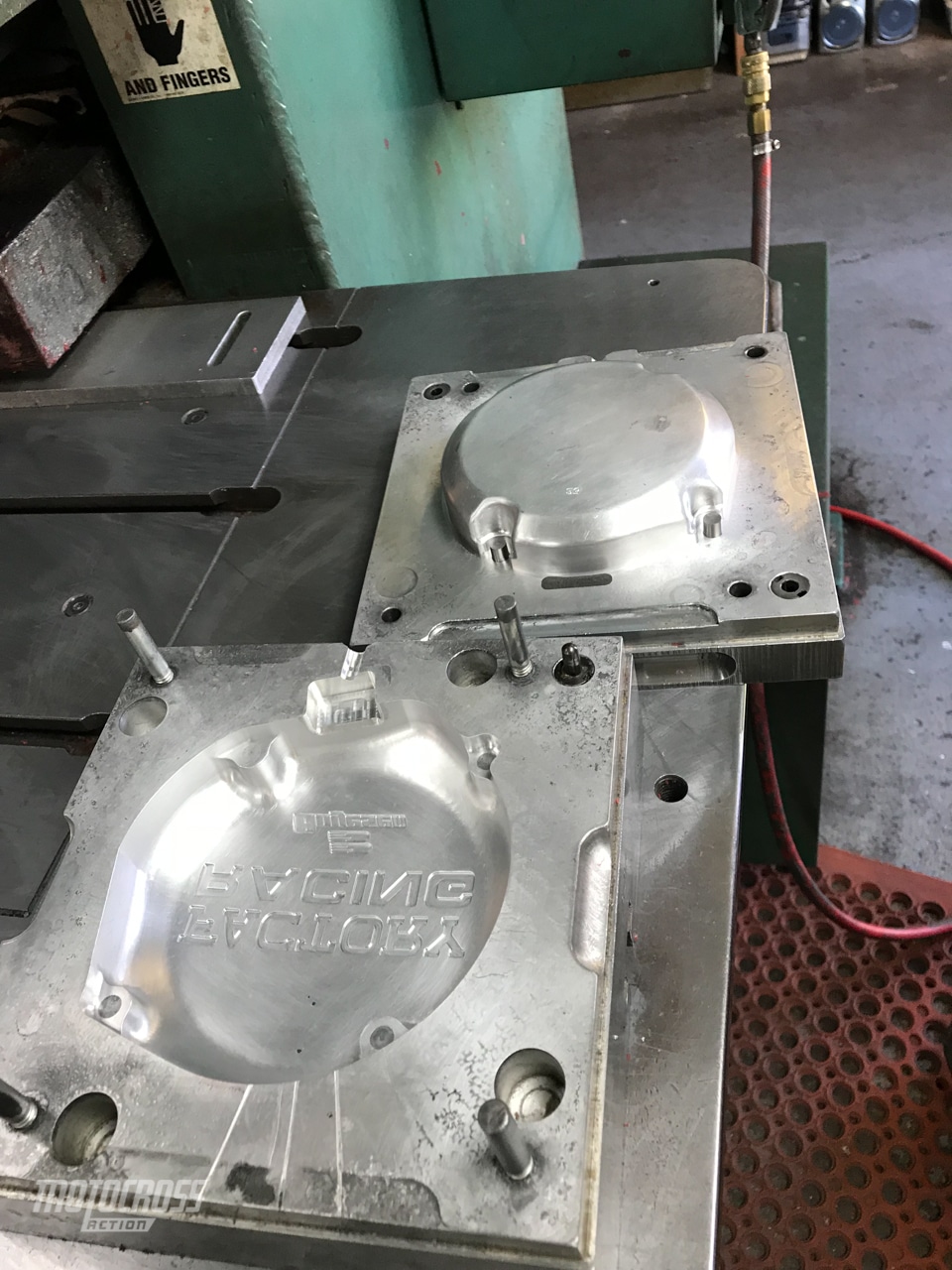 This is a steel cast used for a Boyesen clutch cover. 
The Boyesen clutch covers start as a wax form in a mold.
They are then dipped into a liquid that hardens over to make a cast mold. The heated metal is poured into the cast that's formed.

The cast is then broken off and discarded to make the clutch cover. An employee then checks for any yields.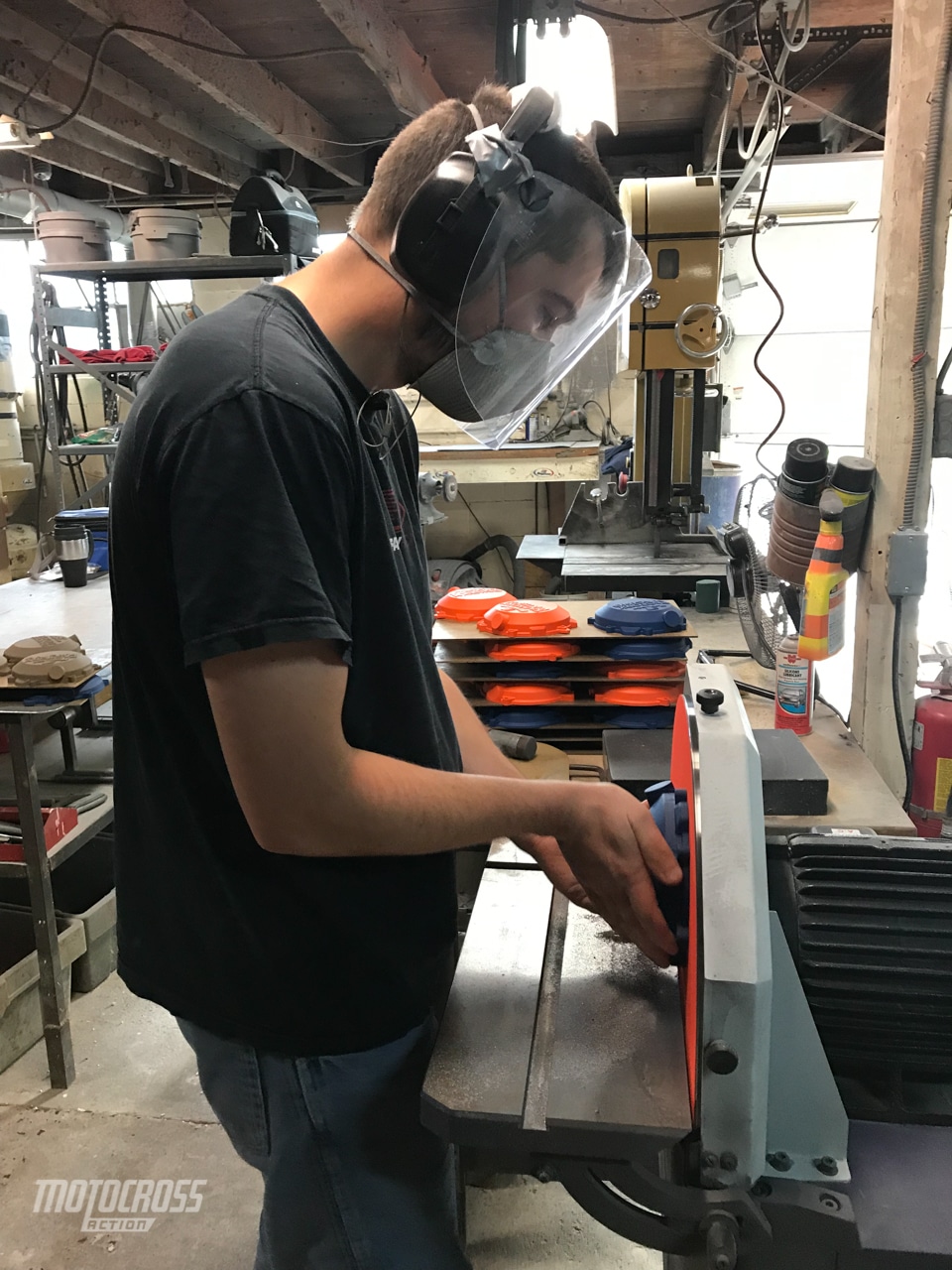 He grinds down the cover to make the surface even and smooth. This is an art form and he is pretty much the only one that can do it. It then goes to get powder coated.
Once powder coated the cover is ground down for the Boyesen chrome finish on the lettering. Boyesen products are 100% hand made from start to finish.

CRAIGSLIST FIND | 1998 Suzuki RM250
Looking for a project build? This 1998 Suzuki RM250 might spark your interest. 
AME ROUND 1 AMATUER SX
This past Saturday Round 1 of the AME Amateur SX series kicked off out west at Southern California's hot spot Milestone MX park.
The Amateur SX series will show case a total of 6 rounds with half of the rounds to be hosted by the Milestone Amateur SX track and the other half will be run at the Glen Helen Stadiumcross track.
The event featured a SX format including Heat races and a Main Event all on a slightly tamed down SX track. One of the features at this event was a full metal grate start pad just like in professional SX!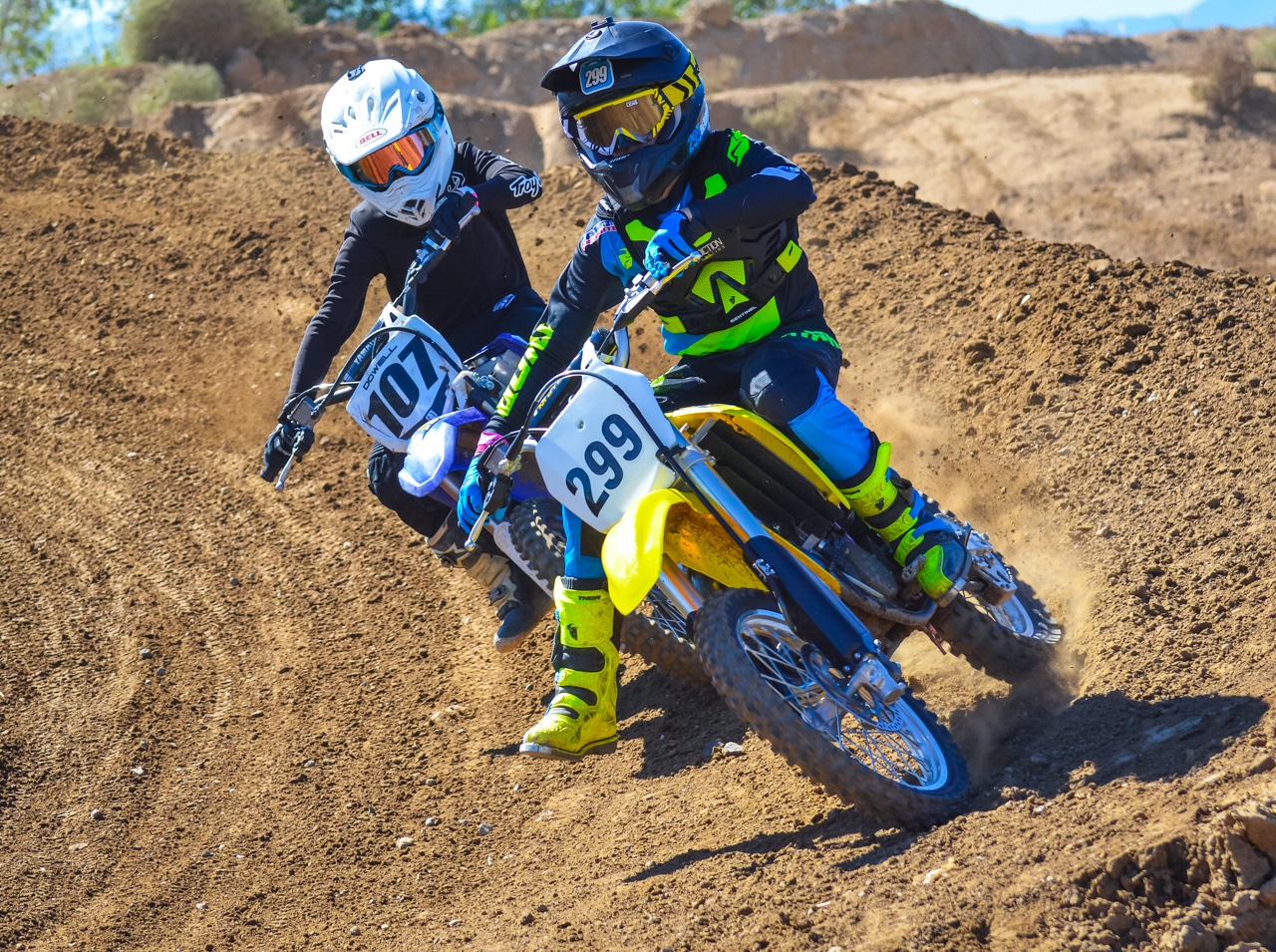 Julien Beaumer on the RM85.

The top rider of the event was lake Havasu native Julien Beaumer, a stand up jet ski world champion who scored wins on his RM Army Suzuki's in three separate classes including 85cc 7-11 S upermini 9-14 and the feature race the Veritch Electric 85-112 future pros. Peyton Marks the 85cc 9-14 class winner gave "Juju" Beaumer all he could handle in the 10 lap future Pro main event, but Beaumer held it together to score the win and earned a $500 Game Stop gift card and a gold cup. Marks gave a good effort for second and was rewarded with a $300 gift card to Game Stop and ASV racer Dane Morelas finished out the podium with the 3rd place plaque and $200 gift card to Game Stop.
Joshua Varize.
The star of the 65cc class was BTO Racer Kelana Humphrey who scored wins in both 65cc open and 65cc 10-11 classes. With former AMA Pro Kyle Lewis by his side and his smooth style and rocket starts enabled him to run away to both main event wins earning the  title of the top junior cycle of the event.
AME Amatuer SX warm up Supermini race winner Joshua Varize made his debut in the big bike class quiet memorable. He battled tooth and nail with Bjorn Viney In the the 250 non Pro class during the Heat race and early on in the Main event. Varize showed true maturity in his first big bike Main event and scored a well earned victory.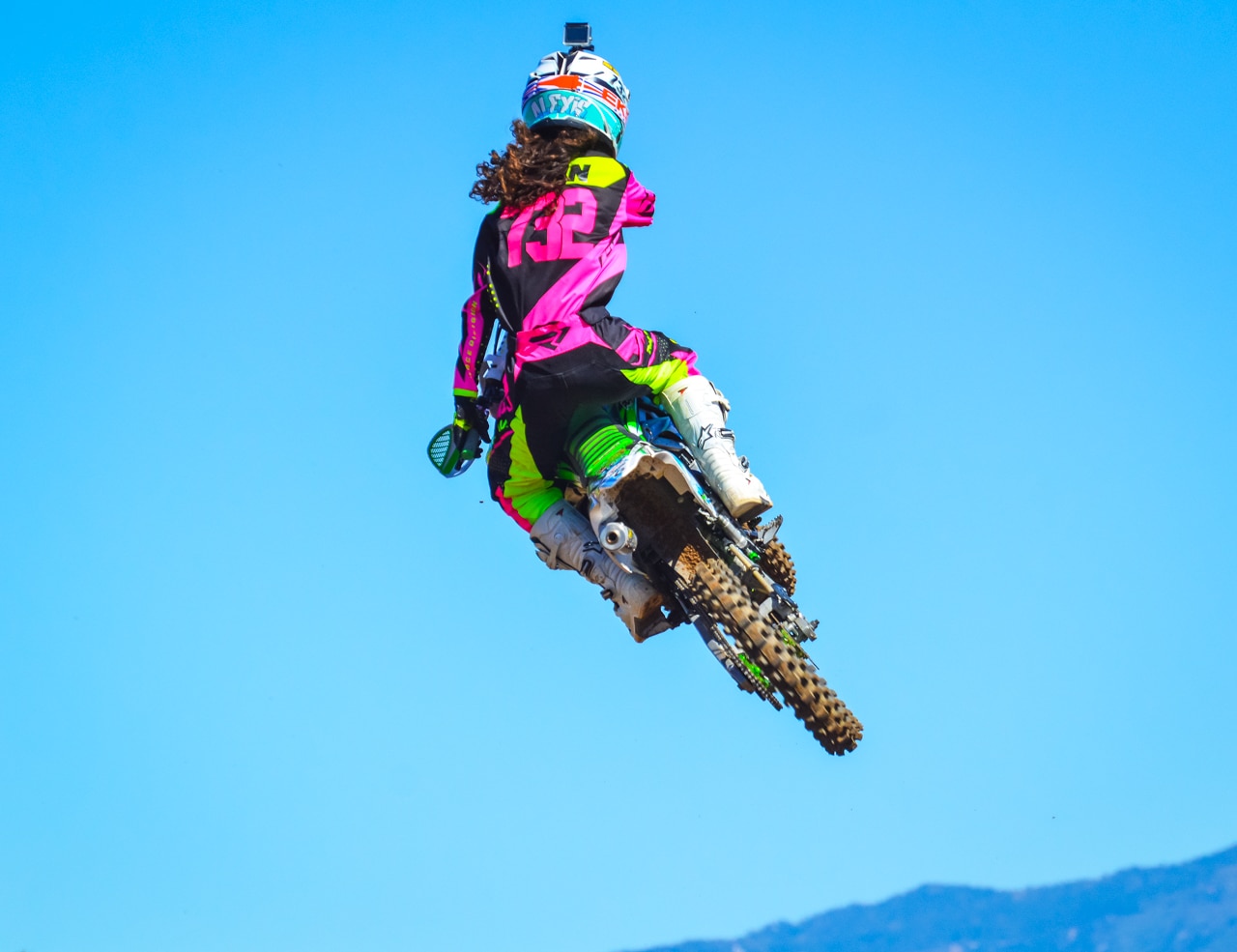 Alexis Dunn.
Finally the Race Tech mini-marvel award from round one went to Alexis Dunn who raced hard in three separate classes leading laps and showing her style for miles. Her professionalism and class was recognized by all on and off the track as her genuine qualities serve as a great role model to both MX girls and boys nationwide to follow.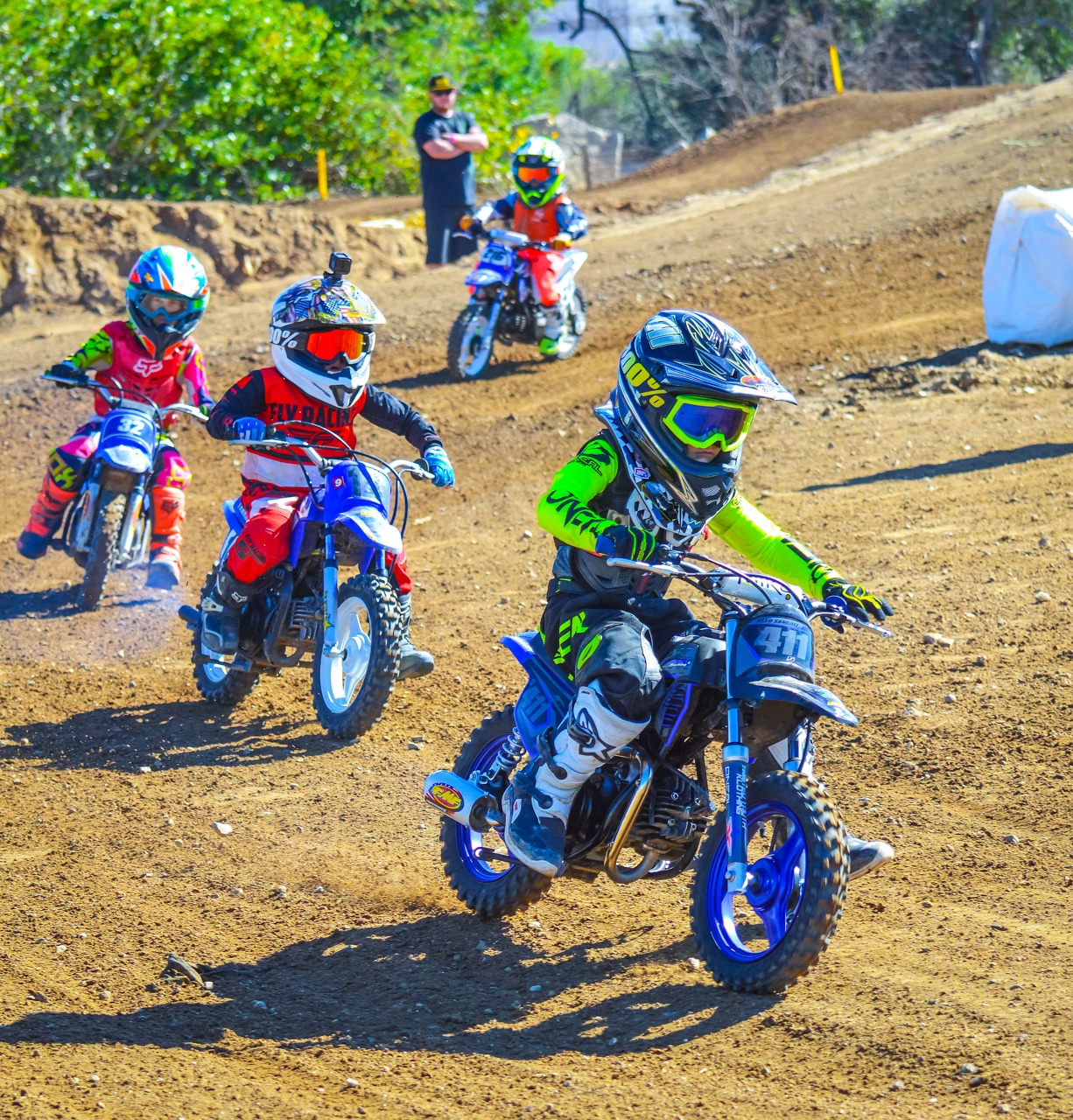 The event was fun and will moving to round 2 on November 3rd at Milestone MX park. For more information on the AME Amatuer Sx series please go to www.ameminicross.com

LOST BUT NOT FORGOTTEN | 1998 Kawasaki KX250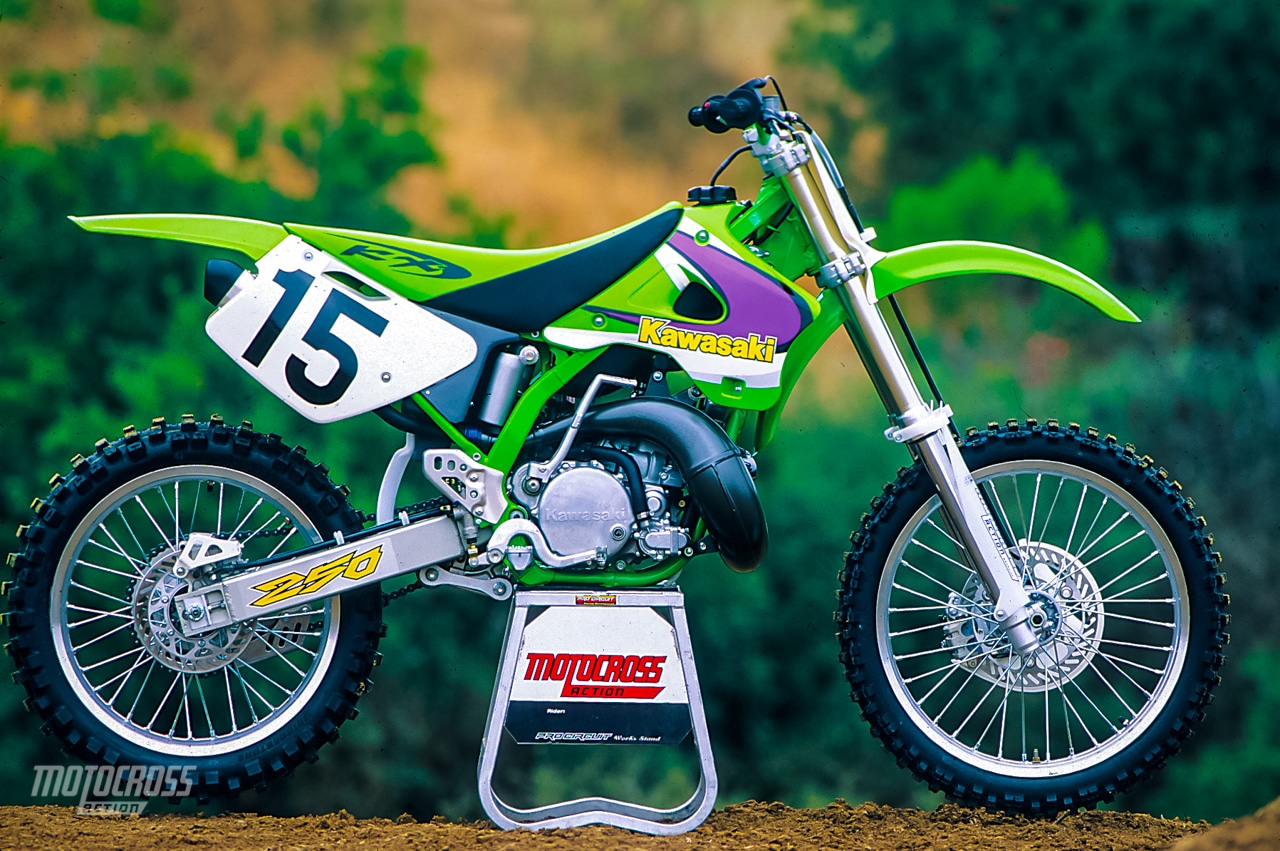 TALK MOTO WITH MOTO MINDED PEOPLE. JOIN MXA'S FACEBOOK GROUP CHAT

We love everything moto and want to bring all moto junkies together into one place to share their two cents, ideas, photos, bike fixes, bike problems and much more. To check it out first you must need to or already have a Facebook account. If you don't, it isn't much work and you could even have an alias so nobody knows it is you. To join click HERE. After you request to join we will accept your request shortly after.
JOIN MXA'S SNAP CHAT FEED
If you are a Snap Chat user then add us to your stories. Get sneak peaks of everything moto. Our Snap Chat name is motocrossaction. Or just take a Snap of the picture above and it will add MXA automatically to your feed.
CLASSIC PHOTO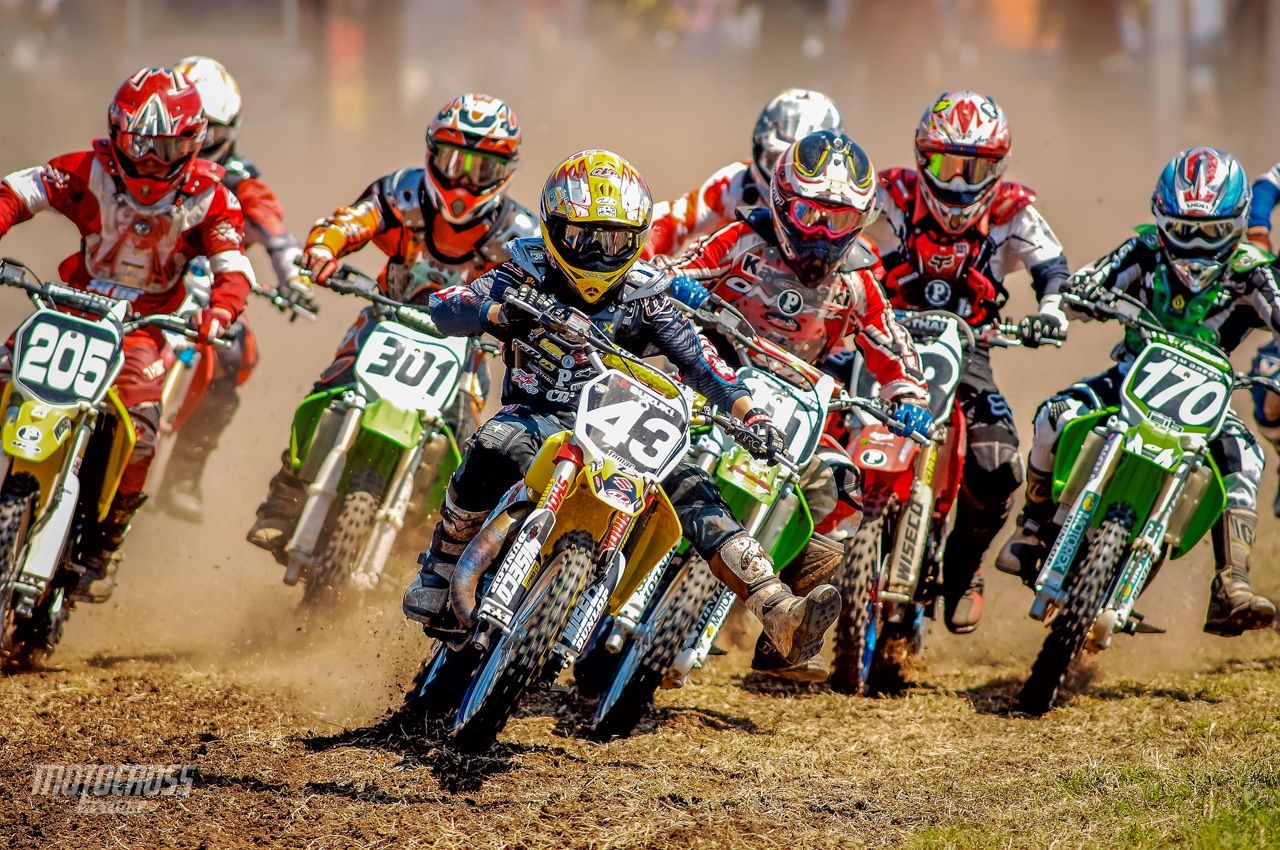 Eli Tomac capturing the holeshot back in 2005 at the NMA Ponca city Nationals.
That is John Tomac holding Eli's RM85 in staging. 

---
Moto Trivia answer: Ivan Tedesco 2005.