MOTOCROSS ACTION MID-WEEK REPORT
#WHIPITWEDNESDAY

Rider: Christian Craig
Photographer: Daryl Ecklund
Location: Washougal National
Lens: Fixed f/4 300mm
F Stop: f/6.3
ISO: 800
Shutter speed: 1/1600
TWO-STROKE SPOTLIGHT | FERNANDO ARANGO MENESES 2004 YAMAHA YZ144
2004 Yamaha YZ125 made into a 144cc.

"Hey MXA, this is my 2004 YZ125 2004. I fully rebuilt it with an Athena 144cc kit, Rtech plastic kit and much more extras!"–Fernando Arango Meneses.
In the middle of the build. 
LOST BUT NOT FORGOTTEN | MIKE KIEDROWSKI'S 1995 FACTORY KX250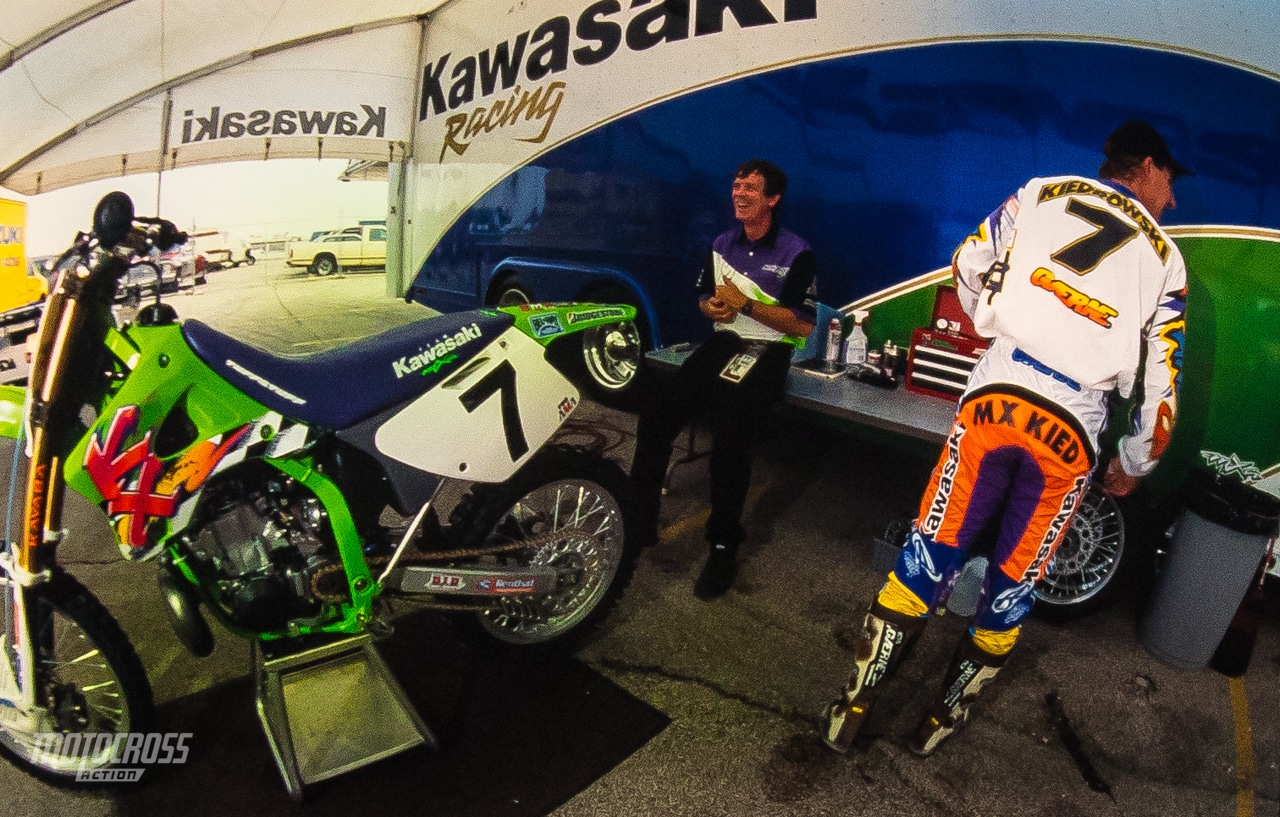 Mike and his Factory 1995 KX250.
Mike racing his Factory KX250. 
WATCH THE KURT CASELLI " RIDE THE DREAM" VIDEO NOW FREE ON ROKU
This a great memorial video of the late Kurt Caselli and you can watch it free here www.therokuchannel.roku.com/search/Caselli
MXA FIRST RIDE | 2020 YAMAHA YZ250F
MOOSE RACING 2020 RIDERS SUPPORT PROGRAM

Press Release: We'd love to have you on Team Moose Racing Sponsorship season is right around the corner and Moose Racing is proud to offer support to all levels of racers within the U.S. Resumes will be accepted from September 1 – November 15, 2019.  Information on how to apply will be on the website, www.MooseRacing.com, beginning September 1.  Be sure to follow the instructions closely.
All resumes must be typed and include:
• Name
• Address
• Phone/Fax #
• E-mail Address – This is the only way you will be notified with an answer/contract.  Nothing will be mailed.
• All social media information.
• Birth date
• Series (GNCC, Dist. 16, etc.)
• Class (Pro 125A, 250B, etc.)
• Current standings in each series and class
• Current sponsors
• Current grade & GPA (if applicable).
• List of your bike(s) / ATV(s) – (Model & year).
• Racing plans for 2020.
• Why you would be a good representative for Moose Racing.
• How you heard about Moose Racing and how you learned to send in resume.
• Top five racing achievements.
• Photos (1 action and 1 head shot).  Photos will not be returned and will become the property of Moose Racing.  Do not send any CDs, DVDs or movies; they will not be looked at.
If through post office:
Moose Racing
Attn: Roxane Erickson | Rider Support Manager
PO Box 5222
Janesville, WI 53547-5222
If sending UPS, FedEx, etc.:
Moose Racing
Attn:  Roxane Erickson / Rider Support Manager
3501 Kennedy Rd
Janesville, WI  53545
Fax:  Do not fax (photos do not come through well).
*** There is a form on the website,
www.mooseracing.com
(Rider / Sponsorship) that can be used. ***
NOTE:  DUE TO THE CHILDREN'S ONLINE PRIVACY PROTECTION ACT ("COPPA") ISSUED BY THE FEDERAL TRADE COMMISSION NO YOUTH CAN SUBMIT A RESUME BY HIM/HERSELF.  THE RESUME MUST COME FROM A PARENT OR LEGAL GUARDIAN.
*Please review all spelling and grammar prior to mailing. This is a direct reflection on you.  No resumes will be accepted after November 15, 2019.
WHAT THE MXA WRECKING CREW IS UP TO
MXA sent test rider Brian Medeiros up to Washington for round 7 of the WORCS series for the 2020 KTM XC, XC-W TPI Introduction. 
Brian in action on the new 2020 KTM 150 XC fuel-injected two-stroke. 
We have in our hands a fully hand-built BBR CRF150. Professional racer, Carson Brown and father Duane built this bike from the ground up. We can't wait to get this thing on the track. Head over to www.bbrmotorsports.com as they are always up to some cool stuff. 
We've got more time of the 2019 CRF450 project bike that our very own Dennis Stapleton built. 
Josh Mosiman has spent the most time of the bike thus far.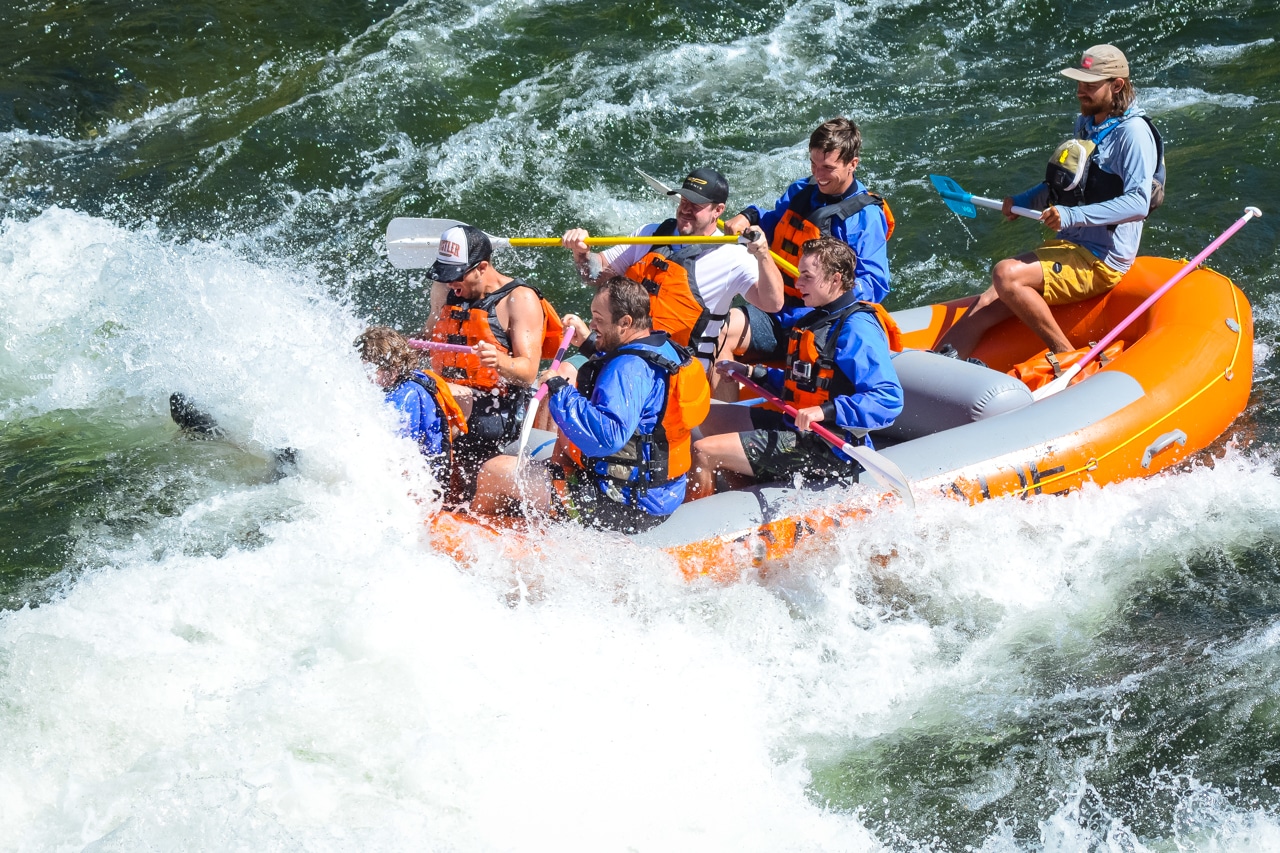 When Daryl (left front) and Josh (right rear) went up to the  Fly Racing Summer Camp a few weeks back in Boise, Fly took them to do some white water rafting. It was intense. 
We were getting swallowed up by the white water. 
Our video guy, Travis Fant is working on a special project with one of Ricky Carmichael's CR250 smokers. Make sure to subscribe to MXA's YouTube channel so you don't miss out.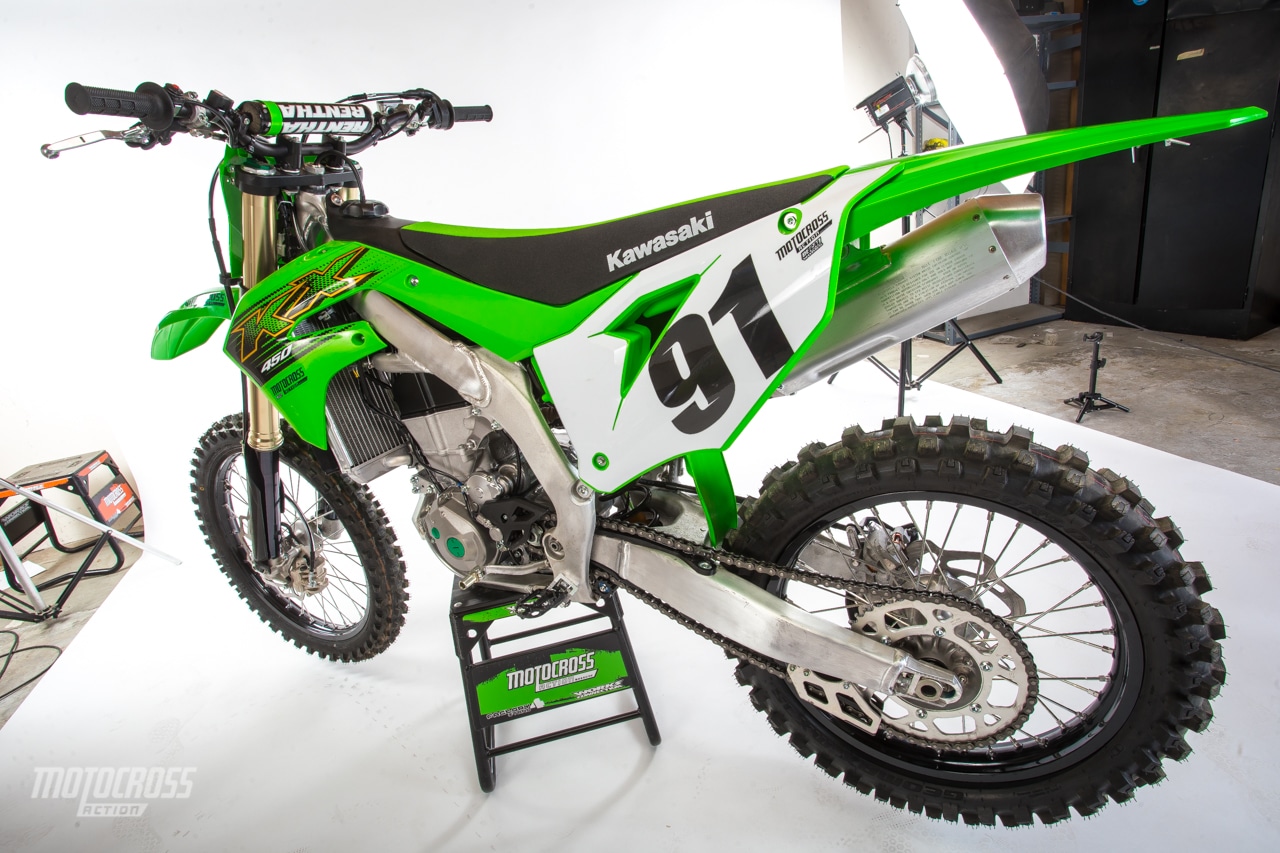 We got the 2020 Kawasaki KX450 in the studio. 
Josh Mosiman ripping up the 2020 Yamaha YZ250F. 
MXA's Daryl Ecklund got to spend some time on the YZ250F as well. Photo by Trevor Nelson
Daryl went back-to-back from the YZ250F and the updated KX250 all day last week at Glen Helen.
 Photo by Trevor Nelson
MOTO | TRIVIA
Who is this rider and what year was it taken. Answer at the bottom of the page.
RAW VIDEO OF MXA RIDING IVAN TEDESCO'S 2019 HUSKY TC125 SMOKER
CLASSIC PHOTO
Tim Ferry back in 1995 aboard his Noleen YZ250.
---
Moto Trivia answer: Mike Metzger back in 1995.