MOTOCROSS ACTION MID-WEEK REPORT
#WHIPITWEDNESDAY


Rider: Brian Medeiros
Bike: 2020 Kawasaki KX450
Photographer: Daryl Ecklund
Lens: Fixed 300mm
Range: 300mm
F Stop: f/4.5
ISO: 320
Sutter speed: 1/1600
TWO-STROKE SPOTLIGHT: ANDREA RAPACCIOLI'S HONDA CR500AF
This is a great looking Honda CR500AF. Photo by @knossy
We didn't get any copy from the builder, but you can tell by the photos of the craftsmanship put into this Honda CR500AF is awesome.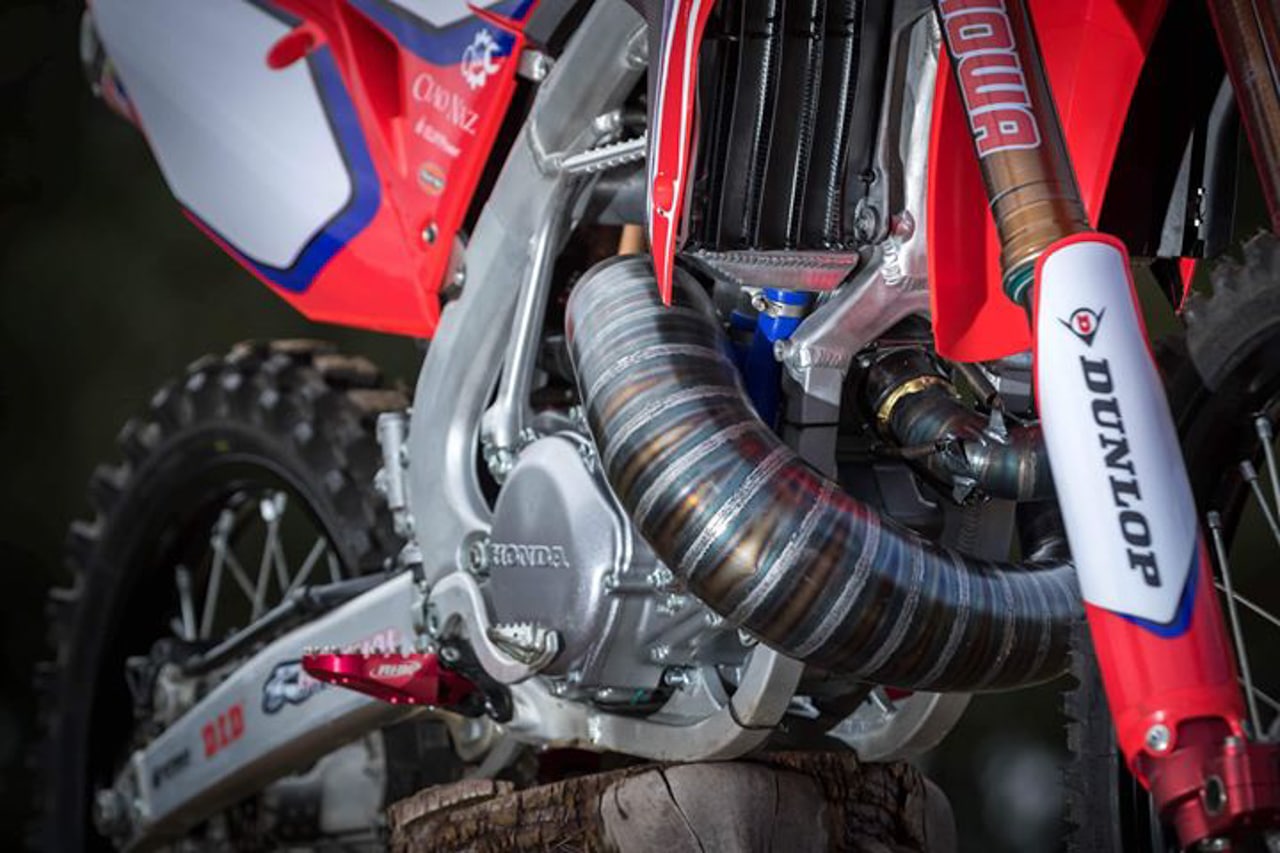 EDITORS NOTE: Please keep those submissions coming. If you would like your bike to be featured in the "Two-Stroke or Four-Stroke Spotlight," please email me at [email protected]. All I ask is that you give a breakdown of your bike and a detailed description of the build. Please also send a few photos of your steed. By submitting your bike, you agree to release all ownership rights to the images and copy to MXA. Please don't email me spam or try selling me Taylor Swift concert tickets or email me spam. I already celebrate T-Swizzle's entire collective, and there will be "bad blood" if you send me junk mail. See what I did there? Happy submitting your smoker.
MXA FIRST RIDE VIDEO | 2020 HONDA CRF450
The shear speed on the 2020 Honda CRF450 is incredible. 
Josh Mosiman seemed to get really comfortable on the bike. 
MXA | MOTO | TRIVIA
Who is this rider and what year? Answer at the bottom of the page.
YOU DO THE MATH! SUBSCRIBE TO MXA & GET A $25 CHAPARRAL GIFT CARD
If you subscribed to Motocross Action,  you could have vacuum-packed the September 2019 issue and mailed it to three of your cheap friends.
If you subscribe to MXA you can get the mag on your iPhone, iPad, Kindle or Android by going to the Apple Store, Amazon or Google Play or in a digital version. Even better you can subscribe to Motocross Action and get a $25 Chaparral gift card to spend on whatever motorcycle parts or products you need. And the awesome print edition will be delivered to your house by a uniformed employee of the U.S. Government. You can call (800) 767-0345 or CLICK HERE or click on the box at the bottom of this page.
FMF DROPzilla | SIGN UP BEFORE IT IS TOO LATE!
2020 YAMAHA YZ450 INTRO
We got our hands on the 2020 Yamaha YZ450F at Milestone Raceway. We have to keep tight-lipped about the other details about the bike that we didn't know before hand until next Friday the 23rd as we have an embargo to abide by. But that doesn't mean we can't show you a little bit of what went on. Here is what we are allowed to tell you about the 2020 Yamaha YZ450F.

Travis Preston was a big part of the R&D of this bike. He filled us in on the ins and out in a technical video that we are releasing next Friday as well. 
Josh getting comfortable on the updated YZ450F.
Getting the rear end to come around. 
And lastly Josh bottomed out from a jump that wasn't really supposed to be a jump
LOST BUT NOT FORGOTTEN | 1998 HONDA CR125 FMF 25TH YEAR ANNIVERSARY BIKE
MXA YOUTUBE CHANNEL | HIT THAT SUBSCRIBE BUTTON

The MXA wrecking crew is everything moto related. Check out our MXA YouTube channel for bike reviews, Supercross coverage, rider interviews and much more. And don't forgot to hit that subscribe button.
GEAR GUIDE | 2020 O'NEAL RETRO GEAR
Josh Mosiman emulates 1990s' style. 
MXA FIRST RIDE VIDEO | 2020 KAWASAKI KX450
Brian Medeiros ripping on the 2020 KX450. 
Another shot of Brian throwing down.
TALK MOTO WITH ON MXA'S FACEBOOK GROUP CHAT

We love everything moto and want to bring all moto junkies together into one place to share their two cents, ideas, photos, bike fixes, bike problems and much more. To check it out first you must need to or already have a Facebook account. If you don't, it isn't much work and you could even have an alias so nobody knows it is you. To join click HERE. After you request to join we will accept your request shortly after.
CLASSIC PHOTO


1993 MXA 125cc two-stroke shootout.

---
Moto Trivia answer: Shawn Kalos back in 1993.