MOTOCROSS ACTION MID-WEEK REPORT
#WHIPITWEDNESDAY
Rider: Simon Langenfelder
Bike: Ryan Hughes KTM 125 SX replica
Race: 2019 Red Bull Straight Rhythm
Photographer: Trevor Nelson
TWO-STROKE SPOTLIGHT | FROM ROACH TO STRAIGHT RHYTHM HOT ROD | 2006 YAMAHA YZ315 STROKER
The before picture of the beat up old dog. 
"I am a life-time MXA guy, 33 years old and reading since the 90's. I read MXA as a kid and memorized a lot of issues growing up.
Was out of riding MX for 10 years, mostly was doing superbike racing. Found some new friends that wanted to ride, so picked myself up a beat up 2006 YZ250 with a ton of hours.
Took it down to the frame and completely rebuilt it from the ground up. Talked to Tom Morgan about doing a YZ295 (top end only) and did that. Found out the bottom is a bit toasted, so he recommended doing a 315 stroker. It's a 450 killer now, runs on 50/50 race gas and has a decomp lever. Tom has a dyno and this bike should put out 57-60HP to the dirt (44 stock on his dyno). I'm also in SoCal if you guys want to try it. "
The bike after it was done, that is the first time. It got another makeover after he knew Tevin Tapia was going to ride it at the Red Bull Straight Rhythm. 
Full list of parts:
-Tom Morgan YZ315 Stroker, balanced and lightened crank, blue printed and hand ported
-Tom Morgan Carb tapered 41mm and bench flowed and hand ported
-Tom Morgan Vforce 3 bench flowed and hand ported
-Tom Morgan modified clutch for easier pull
-Enzo suspension
-DEP pipe
-PC 304 silencer
-11oz FWW (pretty needed with YZ315)
-Magura Hydro clutch
-2018 Yamaha wheels
-Starcross 5 Soft tires
-Cycra restyle
-Redlabel Graphics
-YZ450F footpegs
-Primary drive chain/sprockets
-Hammerhead +20mm shifter
-Tusk brake lever
-2008 CRF450R front master cylinder and caliper, Honda pads
-Stock 270mm front rotor
-Galfer SS front brake line
-Luxon clutch cover
-Topar Ignition cover
-Nihilo frame grip
-Guts seat and seat cover
-ProTaper Contour SX bend
-Drilled airbox (315 stroker needs air)
The bike at the Straight Rhythm with its owner Tyler Smith and its racer Tevin Tapia. 
Parts list added to race Straight Rhythm:
-2014 YZ450F Swingarm
-FasterUSA wheels (YZ450F rear hub)
-MotoStuff 280mm front rotor
-Luxon Clamps
-Luxon clutch cover
-CV4 hoses
-Dunlop MX33 tires
-Rtech Revo plastics and tank
The 315cc stroker in action.
BRAND NEW MOOSE RACING CLUTCH COVER AND IGNITION COVER
 
Press Release: Prevent DNF's and improve the looks of your bike with the new Moose Racing Clutch Cover and Ignition Cover. Machined from aircraft quality billet aluminum and then hard-coated, the Clutch Cover and Ignition Cover feature greater strength and increased heat dissipation over OEM covers. The added depth of the Clutch Cover also provides increased oil capacity without impacting bike feel. For more information and a complete listing of fitments visit Mooseracing.com.
MAX VOHLAND'S RED BULL STRAIGHT RHYTHM  CRASH SEQUENCE | Photos by Kenny Maddux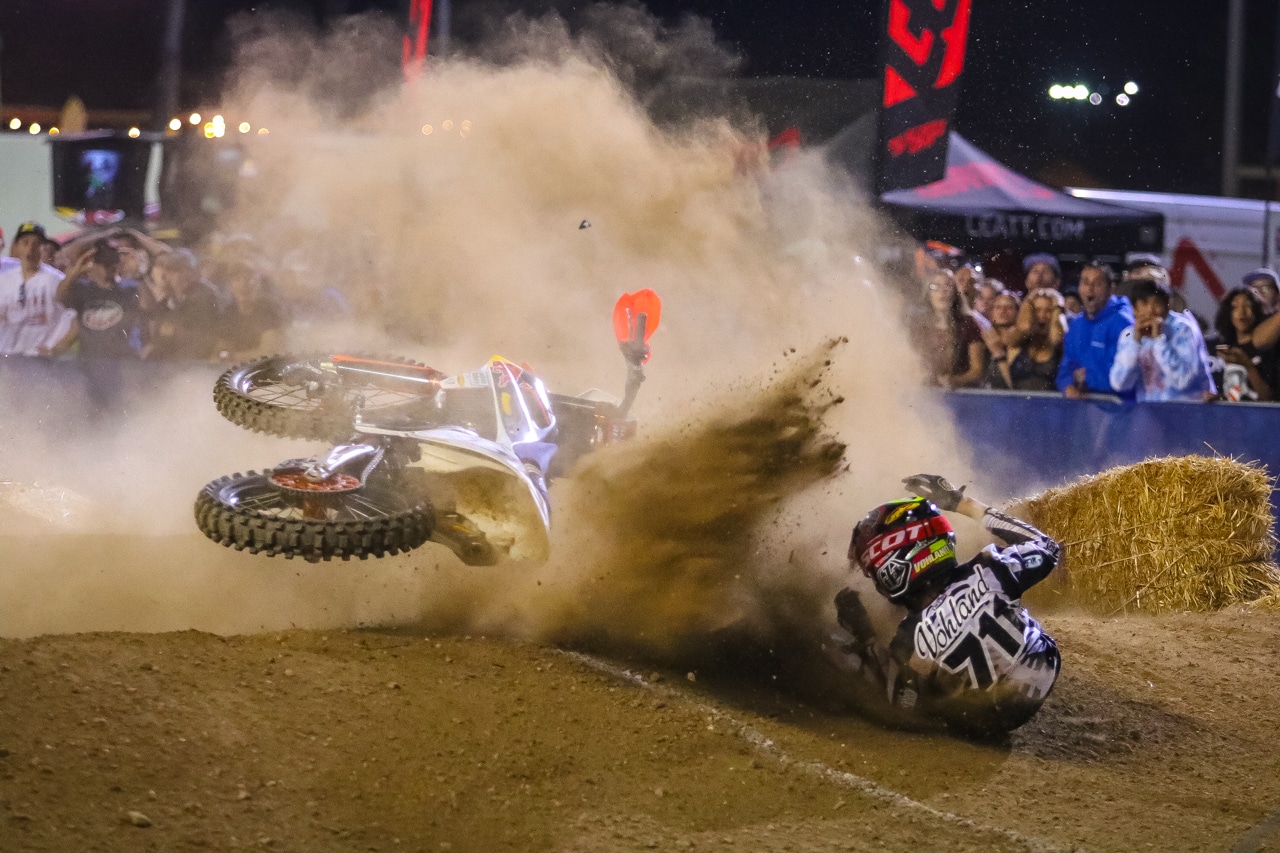 PRODUCT SPOTLIGHT: FACTORY EFFEX TIE-DOWNS

The new Factory Effex 1.5 inch Carabiner tie-downs come with built-in soft ties and a soft-coated upper hook to protect your handlebars from scratches. The tie-downs also feature heavy-duty spring loaded bottom hooks as well as heavy-duty nonslip cam-lock buckles. The over-sized straps are made out of air-craft grade 1.5 inch nylon and the straight tension strength on them is rated to secure up to 1200 pounds. The new straps also have fade resistant, die sublimated logos with many options to choose from between Suzuki, Honda, Yamaha and Factory Effex. The new tie-downs are available now for $39.95 at your local dealer or www.factoryeffex.com.
LOST BUT NOT FORGOTTEN | THE 1983 KAWASAKI KX500
MXA YOUTUBE CHANNEL | HIT THAT SUBSCRIBE BUTTON

The MXA wrecking crew is everything moto related. Check out our MXA YouTube channel for bike reviews, Supercross coverage, rider interviews and much more. And don't forgot to hit that subscribe button.
KTM SX-E5 LAUNCH INTRO AT STRAIGHT RHYTHM
Three different versions of the SX-E5? Nope, same bike at its optional ride heights so the bike can grow with the rider.  
At the Red Bull Straight Rhythm, KTM America launched their long awaited first electric mini-bike called the SX-E5. This is an exciting bike for many reasons. First off it is not here to replace their gas powered KTM 50cc bike, at least not in the near future. Secondly, this bike grows with its riders. With its six levels of power and adjustable body work heights along with its optional shorter forks this bike can be with a mini-rider for many years. And from the looks of it, it may even be a fun pit bike for the adults. Thirdly, you can ride this bike in your backyard without the neighbors getting upset. These are just a few of the upsides of KTM's all-new fully electric mini bike. We will be giving complete details of the SX-E5 soon on the site. MSRP is $5049.
We had to fuel up on coffee before focusing in on all the information. 
The head designer of the SX-E5, Raphael Reindl came all the way from Austria to tell the media about the bike. 
The SX-E5 at its tallest length. 
A look at the internal working parts of the bike. 
A look at the control panel where you adjust the power and observe the battery power level. Parents, if you don't want your little riders messing with the power level, no problem. There is a magnetic cap that you can remove under the seat to lock the power in place.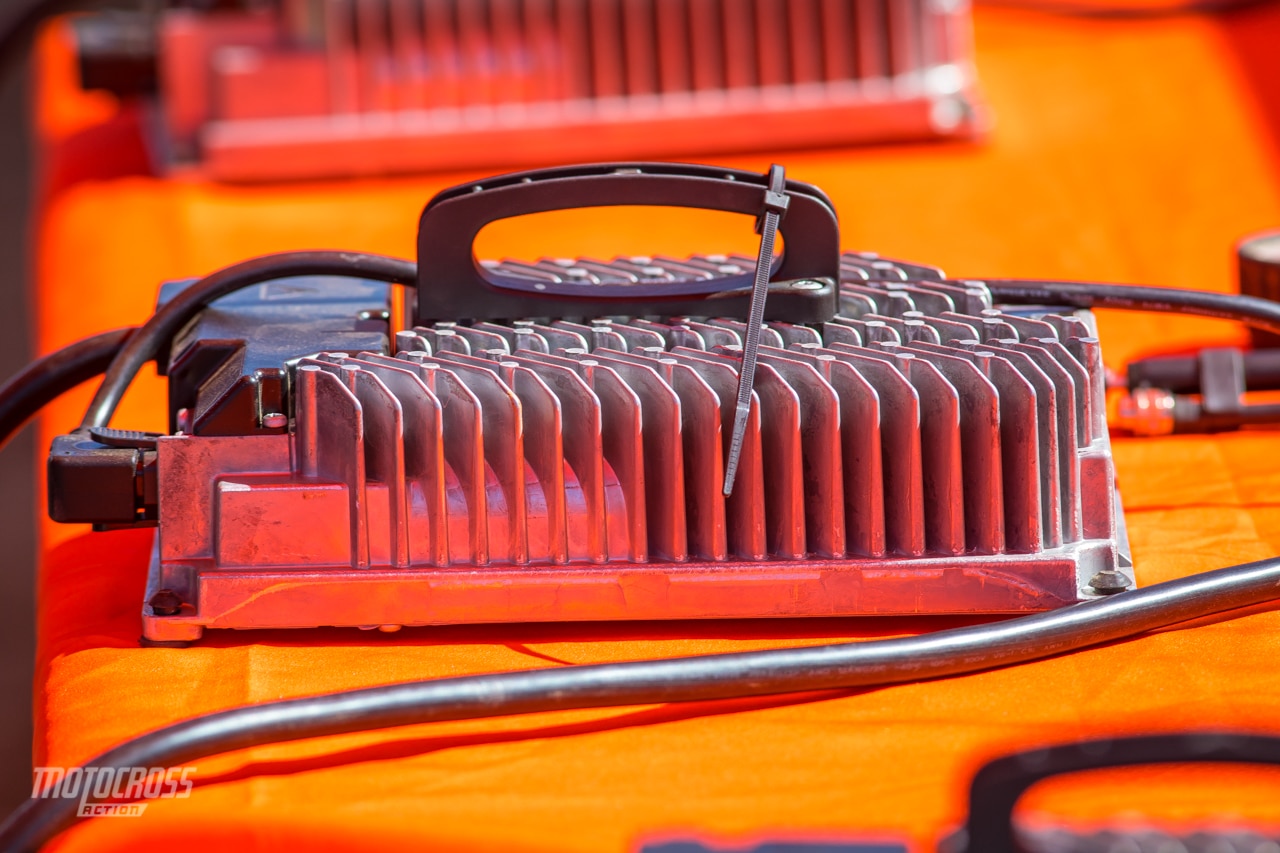 This is the charger. The battery and charger come with the  bike. It is able to fully change a dead battery in 70 minutes using a normal electric socket. 
This is where the charging cable connects to the battery on the bike. 
Ryan Morais' son riding the SX-E5 at a small track built at the race. 
All while Roger Decoster keeps an eye on what's going on. 
MAXIMA 927 DAY AT TEXPLEX
WORKS CONNECTION 'RETRO' T-SHIRTS                                             
Flashback and let your 'Old School' show with a Black or Grey Works Connection Retro t-shirt. Dayglow logo printed front and back on an ultra-comfortable, combed cotton/poly blend for style and comfort. A free Retro decal is also included with purchase. Visit worksconnection.com on the web and get yours now! Retail $24.95 
Dayglow silk screened logo
 Retro decal included
 90% Combed ring-spun cotton/ 10% Poly
 Pre-laundered for accurate sizing
Shirt available in Black or Grey & S/M/L/XL/XXL sizes
RED BULL STRAIGHT RHYTHM MXA VIDEOS
MOTO | TRIVIA 
Name the rider and year. Answer at the bottom of the page.
Z1R INTRODUCES THE F.I. HYSTERIA HELMET
Press Release: Z1R introduces the new F.I. Hysteria graphic. This off-road helmet is loaded with unique and valuable features that suit any rider. Constructed of an injected polycarbonate shell that is DOT and ECE certified and equipped with multi density EPS. 
We amped the level of protection by adding the latest generation MIPS® technology, which is the most studied and reliable protection system for helmets.
At Z1R we understand how warm it can get out on the track and on the trails, so we designed the EPS to have extremely deep channels for maximum air flow throughout the entire helmet.
The F.I. has a unique friction hinge visor allowing the rider to adjust it on the fly, now that's cool.
Available in sizes XS-3XL, suggested retail $159.95.
YOU DO THE MATH! SUBSCRIBE TO MXA & GET A $25 CHAPARRAL GIFT CARD
If you subscribed to Motocross Action,  you could be spending your gift money at Chaparral right now.
If you subscribe to MXA you can get the mag on your iPhone, iPad, Kindle or Android by going to the Apple Store, Amazon or Google Play or in a digital version. Even better you can subscribe to Motocross Action and get a $25 Chaparral gift card to spend on whatever motorcycle parts or products you need. And the awesome print edition will be delivered to your house by a uniformed employee of the U.S. Government. You can call (800) 767-0345 or CLICK HERE or click on the box at the bottom of this page.
2020 MXA 250 FOUR-STROKE SHOOOUT
7TH ANNUAL KURT CASELLI RIDE DAY | DECEMBER 14
Press Release:  The Kurt Caselli Foundation will host the 7th Annual Kurt Caselli Ride Day at Fox Raceway in Pala, California on Saturday, December 14th, 2019. The event is for all ages and will have a variety of activities going on throughout the day as well as a vendor row to check out all of the cool new products from your favorite motorcycle companies who support The Kurt Caselli Foundation. Camping will be available and can be reserved when you pre-register for the event. All proceeds will benefit The Kurt Caselli Foundation and help fund the growing list of safety initiatives, projects, and scholarships to protect and support the lives of off-road riders, which can be viewed on our website. Pre-register now at https://give.classy.org/CaselliRideDay2019 to save time with our special VIP entrance line and score a free KC66 gift!
What: The 7th Annual Kurt Caselli Ride Day
When: Saturday, December 14th, 2019 | Gates open at 8:00 AM, Riding: 9:00 AM to 4:00 PM
Where: Fox Raceway | 12799 California Highway 76, Pala, CA 92059
Tickets: $25/person, Kids 12 & Under: Free | Get tickets here!
What You Get By Registering Early:
● VIP Entrance
● Free KC66 Gift (for each paid admission registrant)
Festivities include:
● Riding open from 9 am to 4 pm
● Main Track
● Vet Track
● Off-Road Loop
● Kids-Only Track
● Kids-Only Practice session on the Vet Track
● Stacyc Learn To Ride demos for the kids!
● The Caselli Team Challenge (your chance to team up with a Pro and compete!)
● Presentation of the Spring 2020 Kurt Caselli Scholarship Winner
● Great Raffle Prizes & Giveaways including the Custom 2020 KTM 500 EXC-F KC66 Edition Motorcycle
● Silent Auction with special items from Kurt's collection
● Camping – can be reserved when you pre-register for the event
● Food, Music, Vendor Row & more!
TREVOR NELSON'S RED BULL STRAIGHT RHYTHM PHOTO BLAST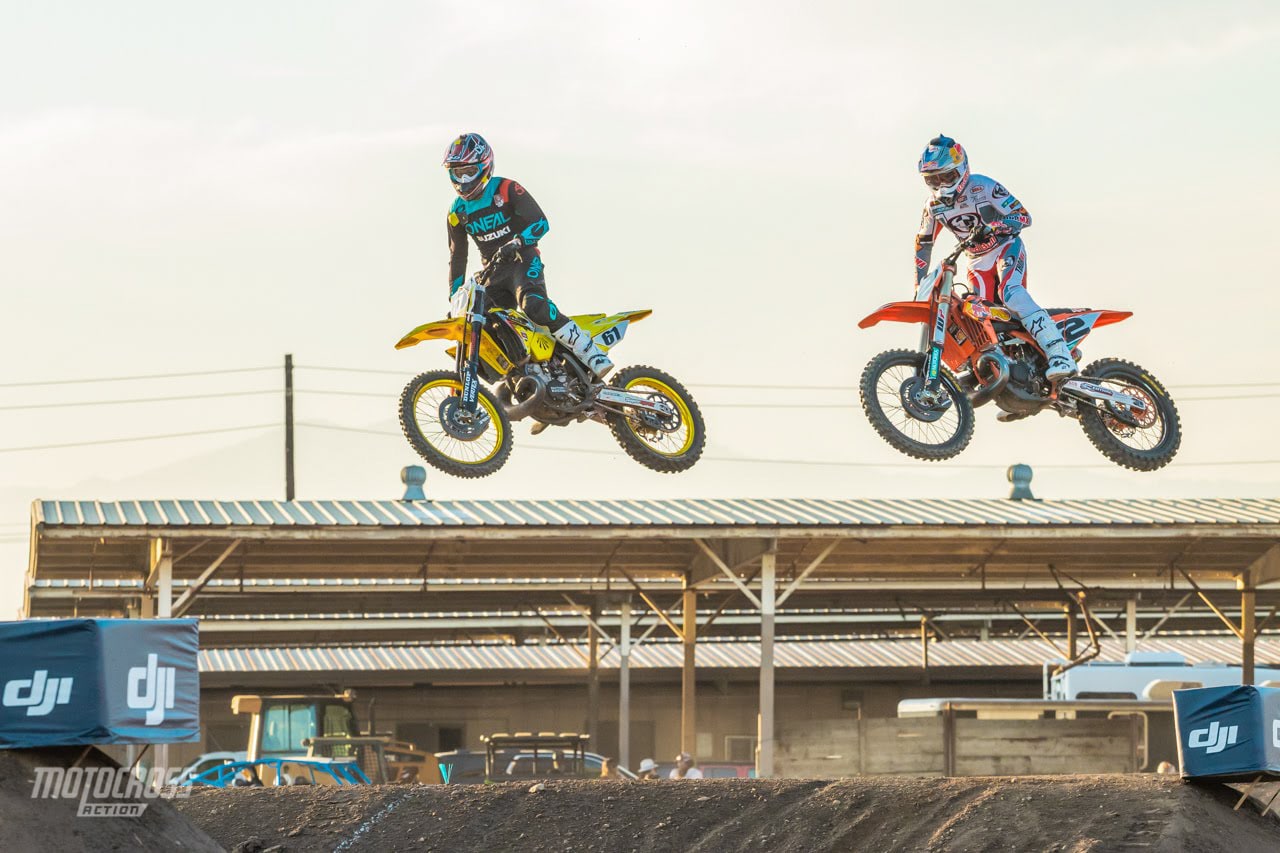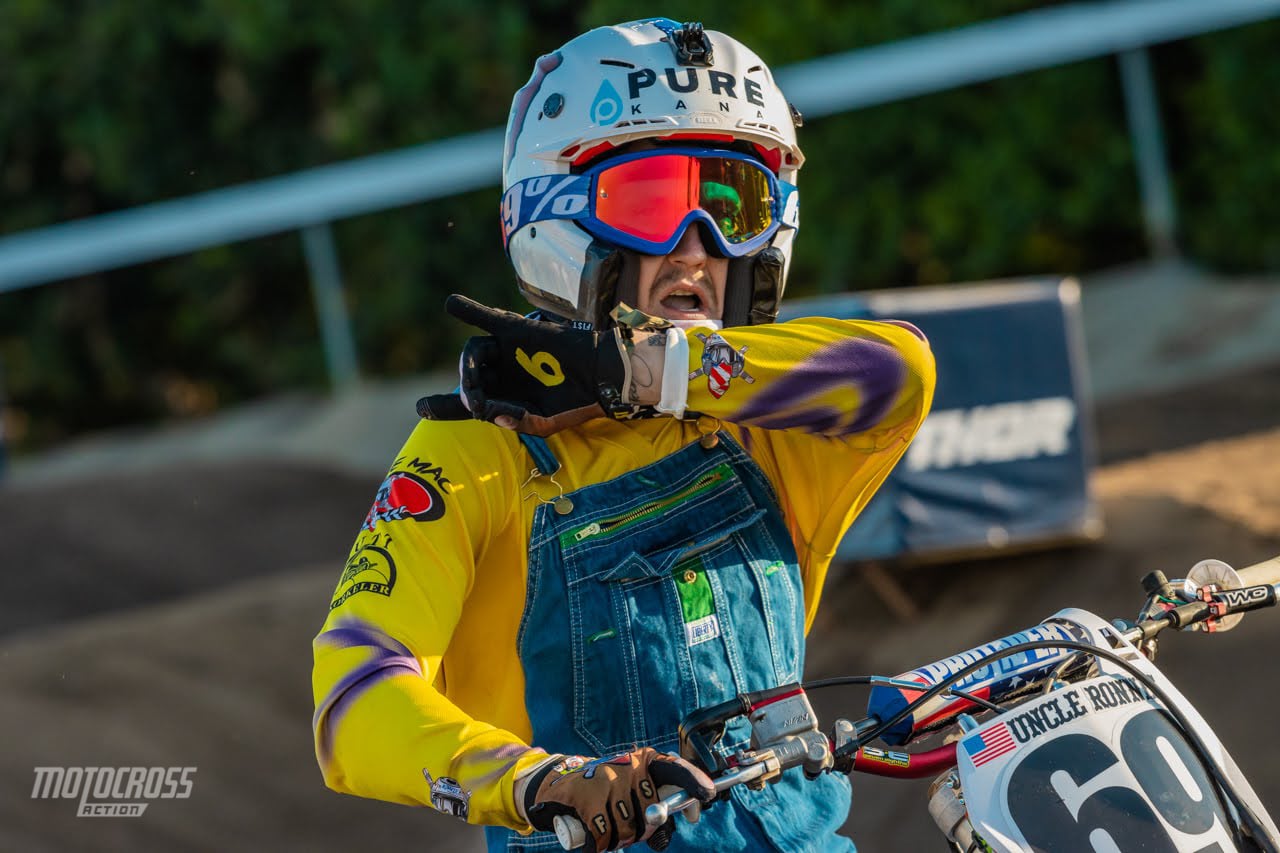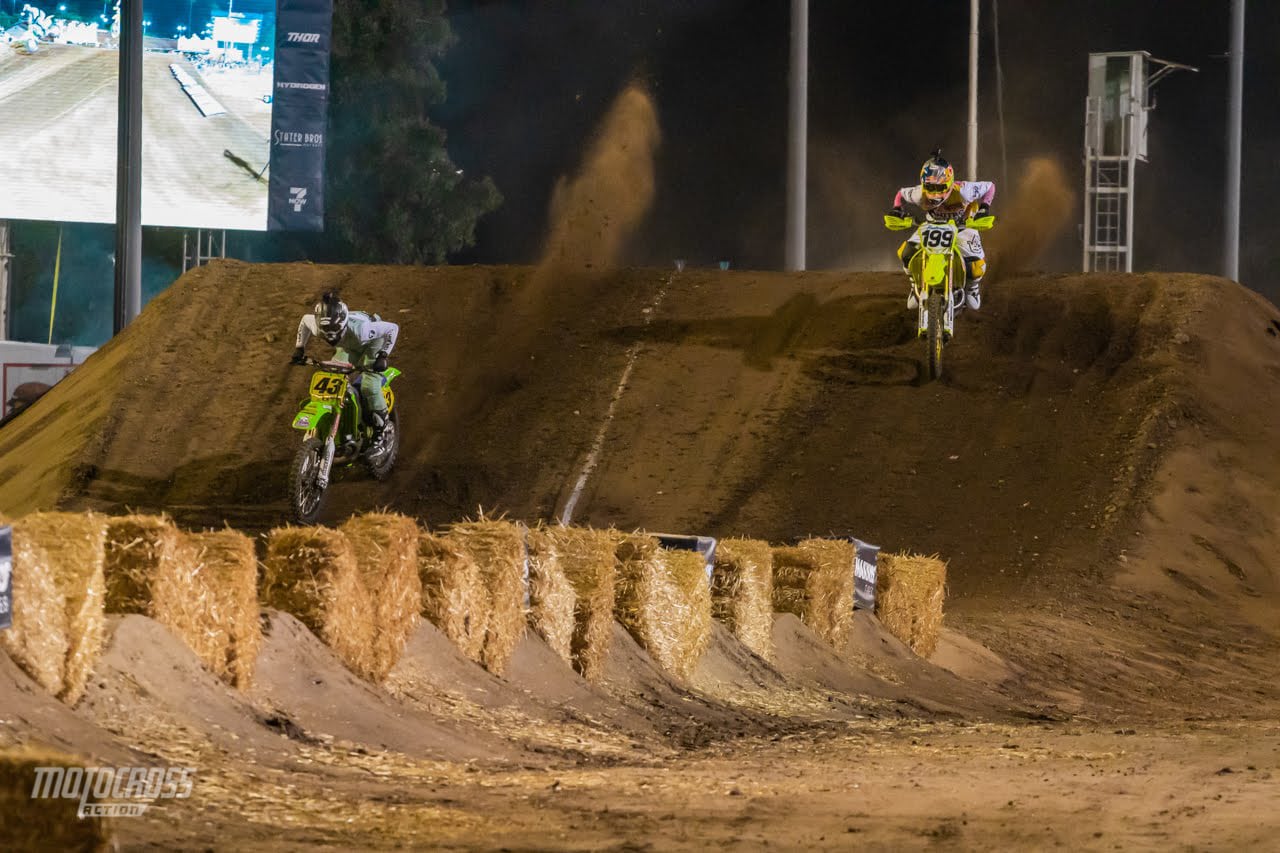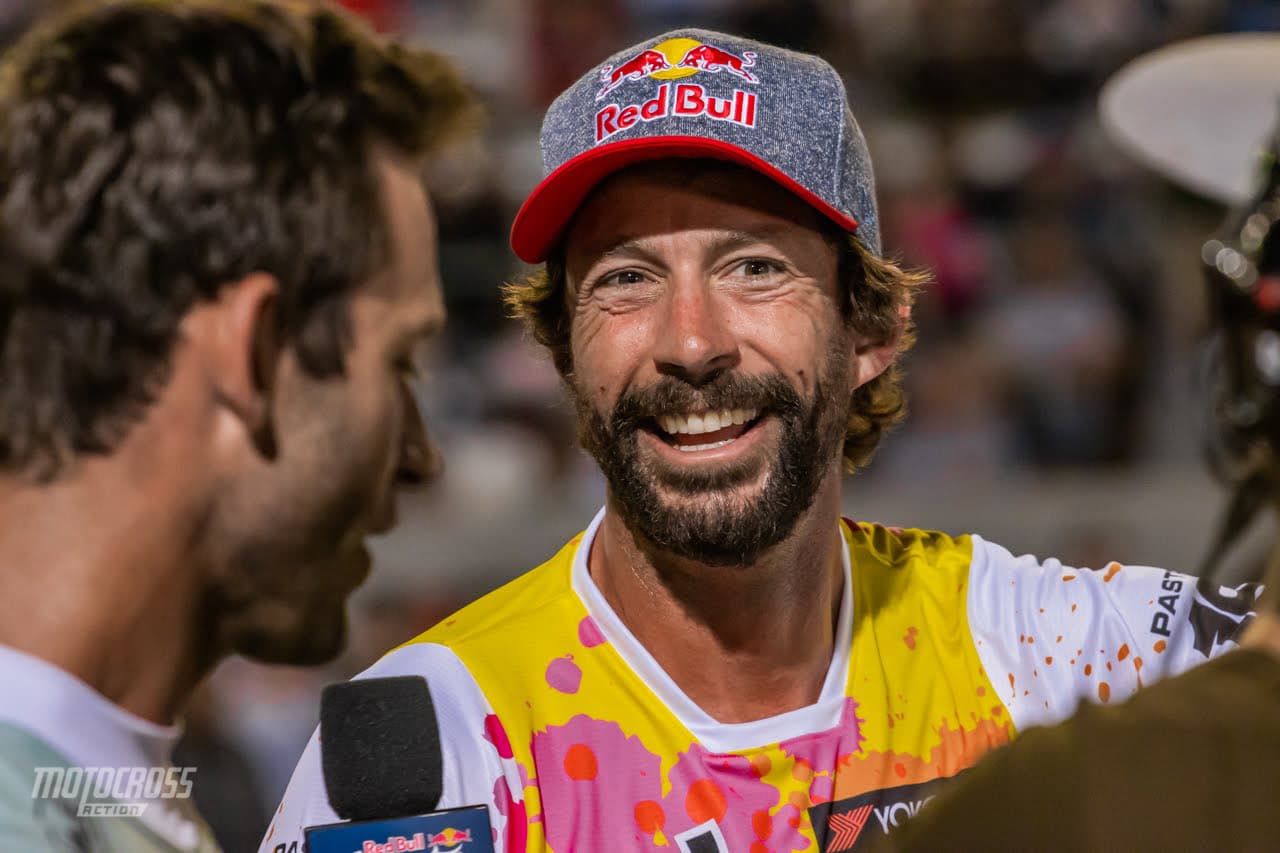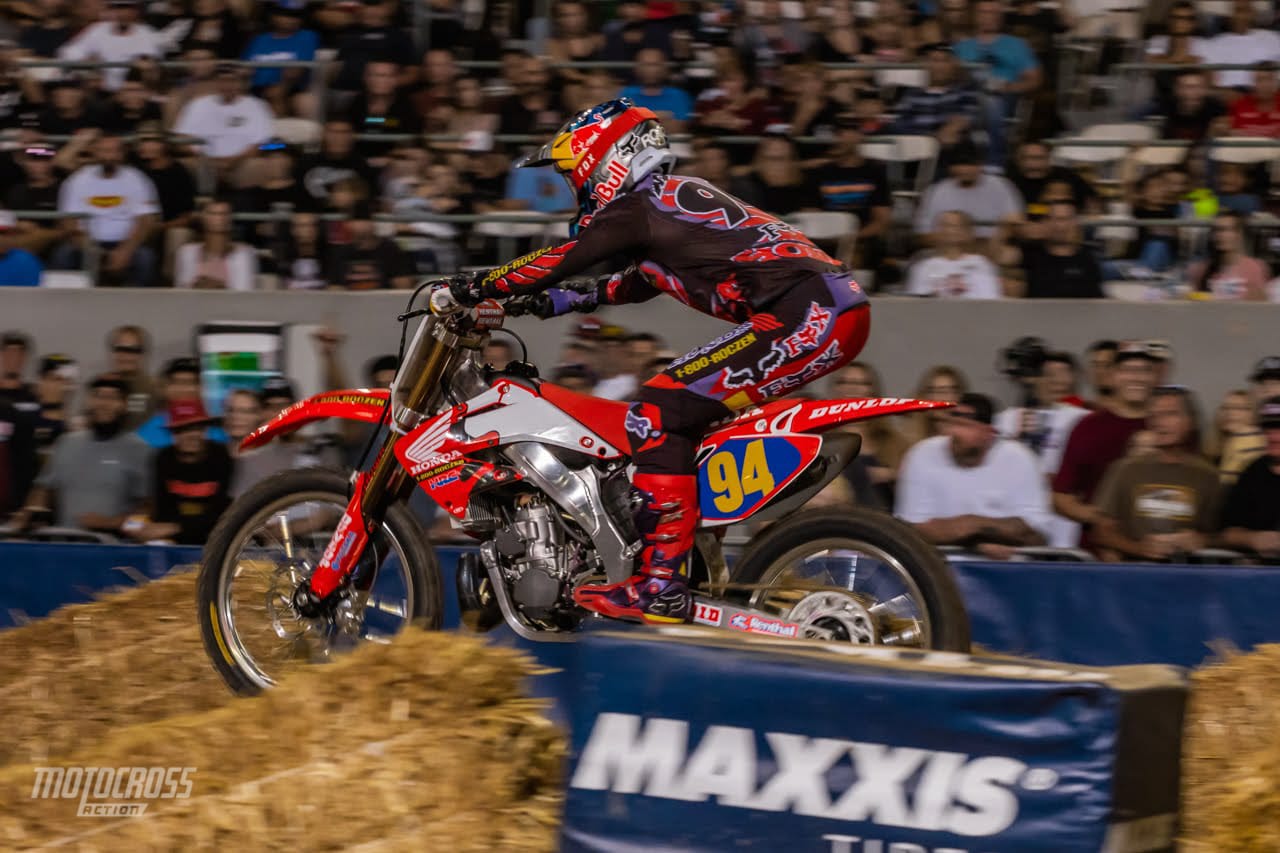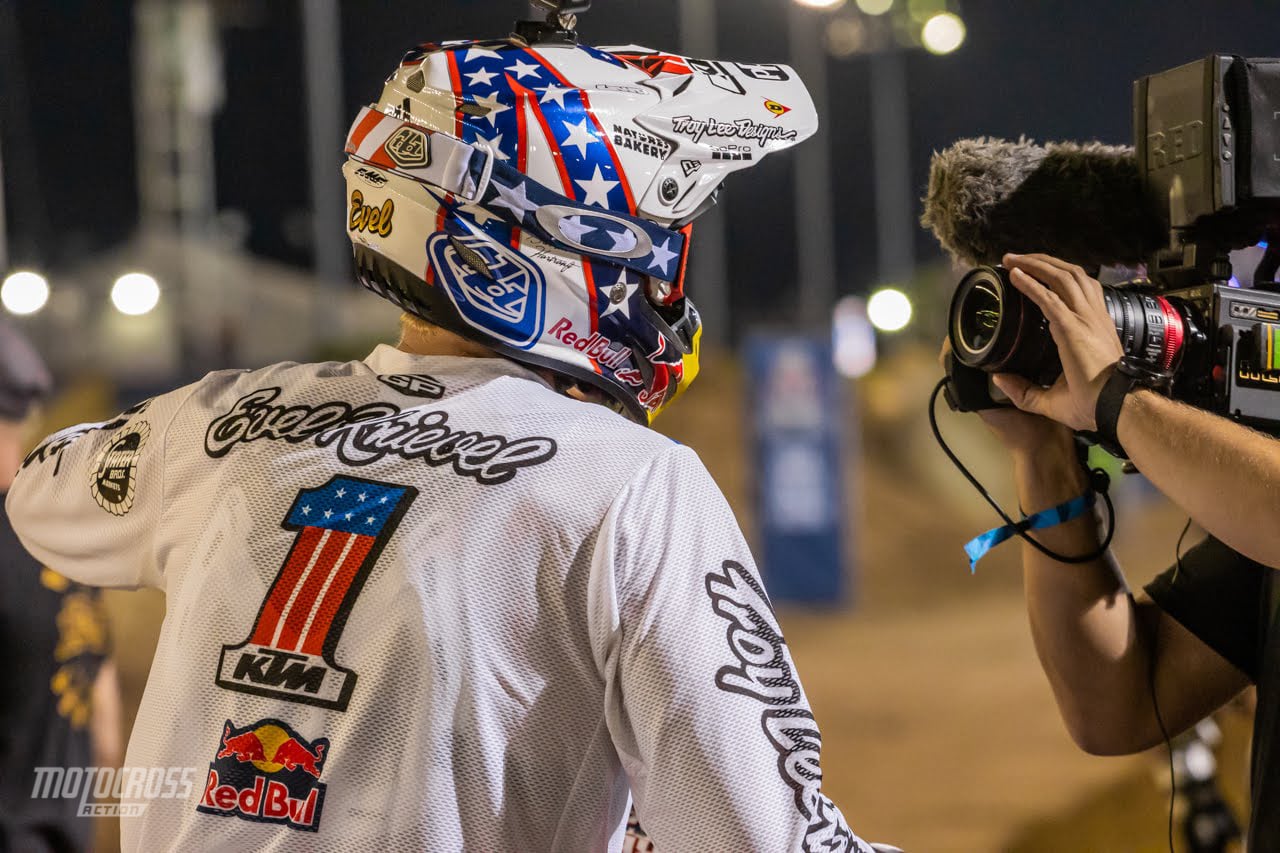 DITCH THE CONSOLES FOR AN OSET
Press Release: OSET Bikes, the world's leading manufacturer of youth electric off-road motorcycles, is appealing for kids (and parents) to ditch games consoles in favor of two wheels.
There have been over 45 million Xbox One and PS4 Consoles sold in the USA.  In 2020, total USA games revenue is expected to reach £20.2bn. And with e-sports the second fastest growing sector in entertainment and media, with 30.3 million people in the US will watch an esports event at least once a month, up more than 18% over last year its safe to say that our children are spending a huge amount of their free time inside and playing videos games and this is only set to increase even more! 
Ian Smith, founder of OSET Electric Bikes, said: "Kids down time has to be about balance.  We see news reports weekly about the obesity crisis, and especially in kids.  While reducing sugar intake is critical, it needs to go hand in hand with getting kids more active. 
"Instead of experiencing sport through a screen we would encourage kids and parents to get out there and give something different a go!  Off road motorcycles is not an obvious option for many parents, but it's a fantastic activity that will offer children an active hobby for life.  We know people the still enjoy riding into their 70s and beyond."
It's all about being outside and enjoying an active life on two wheels. From motocross to trials, enduro to flat track…. getting kids excited about motorcycles and giving them an interest has enormous benefits both mentality and physically.
Ian continued: "We would encourage parents to check out the benefits of getting their kids on bikes at an early age and especially off-road motorcycles. It's not just about going fast… balance, control and confidence are just as important. And with the growing popularity of electric motorcycles it makes it even easier and more accessible as it's an activity you can practice every day in your back yard! OSET bikes are electric, which means they're virtually silent, so you won't annoy the neighbours! Many people start by making a little space in the garden for a few pallets and rocks to ride over!  
The CDC reports that childhood obesity is a serious problem in the United States putting children and adolescents at risk for poor health. Obesity prevalence among children and adolescents is still too high with the prevalence of obesity at 18.5% and affecting about 13.7 million children and adolescents in the USA. 
Getting active by finding an activity that will compete with a console and engage kids is essential.  
Ian finished: "If you can ride a balance bike you can ride an OSET.  Our bikes are aimed specifically at this age range where we deliver safety and fun as our priorities.  Parents can turn the power, speed and response down to a slow walking pace, and simply turn these up as little ones get more proficient.  And when it comes to fun, we have events all over the country where you can come and ride for around £15 for up to four hours."
What will the man in red deliver down your chimney this year?  A console or an electric motorcycle?
CLASSIC PHOTO
---
Moto Trivia answer: Ricky Johnson (22) testing at Saddleback before the 1982 AMA 250 Nationals.