MOTOCROSS ACTION MID-WEEK REPORT
#WHIPITWEDNESDAY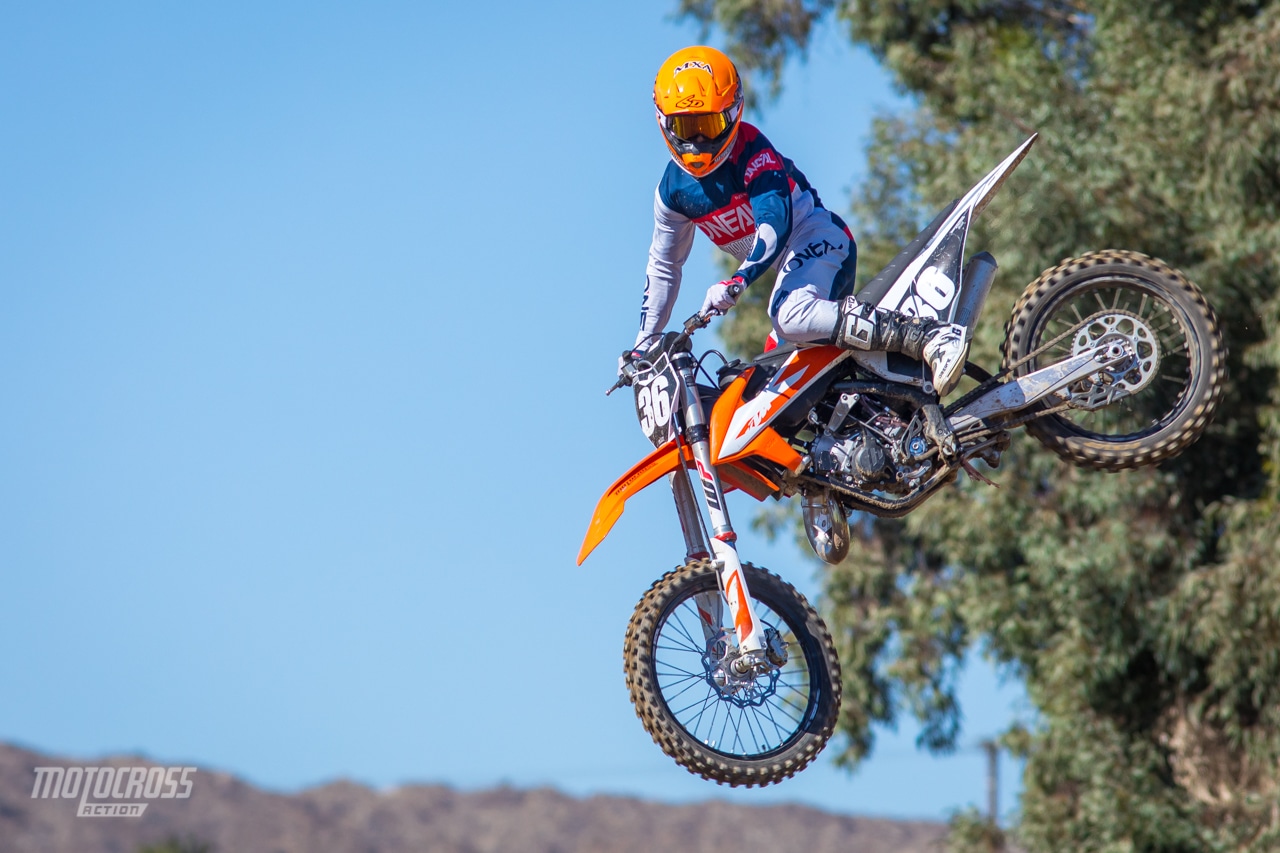 Rider: Brian Medeiros
Bike: 2020 KTM 125SX
Track: Milestone MX
TWO-STROKE SPOTLIGHT | TRAVIS SHORE'S 2005 YAMAHA YZ125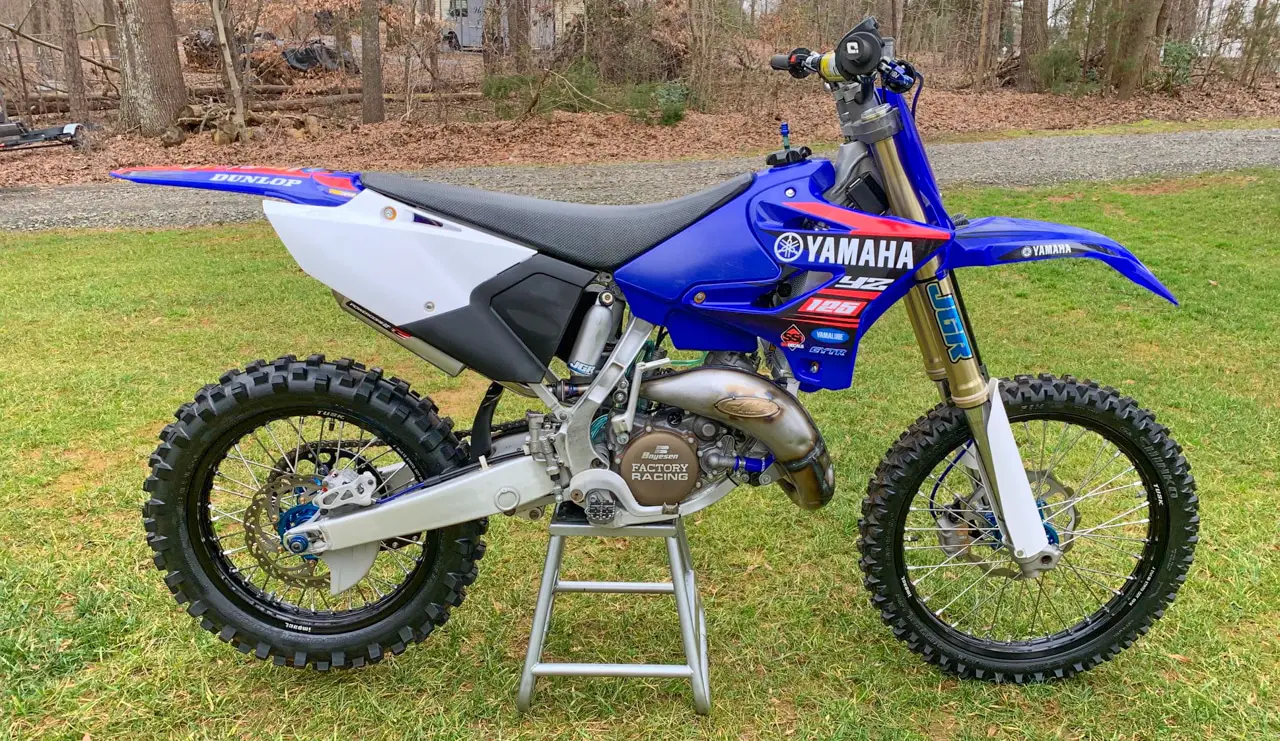 "I grew up trail riding and racing locally in the 90s and my go-to bike was always my 1997 YZ125. Being a 15-year-old kid I thought it was the greatest thing in the world. As time went by, college, cars, and other hobbies took the place of riding and I drifted from the sport for quite some time. After picking the hobby (riding) back up in my early 30s I've been through several bikes, but always had a soft spot for a 125 two-stroke. I knew I wanted to get another one even not knowing if I would ride it or if it would just sit for me to look at.
"I found a 2005 aluminum frame YZ125 and went for it. I decided that since I spent more time on the trail these days than the track I would go that direction with the bike. I stripped it to the frame and started over. I split the cases and freshened everything up with all new bearings, seals, crank, rod and piston. I sent the cylinder to Millennium Technologies for their plating service and installed a new forged piston. To complement the new engine build an FMF Factory Fatty and Powercore silencer were added. Adding to the looks of the engine new clutch and stator covers in bronze were installed thanks to Boyesen. To keep it cool, a new set of aluminum radiators and silicone hoses were installed. In an attempt to not run out of gas on the trail a fuel Petcock with a reserve option was installed from a WR250. After getting the engine back together I moved on to the chassis. The frame and swingarm were acid washed to rid years of staining and bring back the raw aluminum look. I went with a Tusk Impact wheel set utilizing an 18-inch rear for the trail.
"The brakes were rebuilt and upgraded with stainless braided hoses from Galfer. An oversized Galfer 270mm brake rotor was installed in the front along with EBC pads front and rear. The suspension was sent to JGR for a re-spring and revalve for off-road riding. Pro Taper bars and controls with ODI lock on grips wrapped up the front end. To rid the bike of its dated looks a 2015 restyle kit was installed thanks to Polisport. To go along with the restyle kit a set of Cycra plastics and their hardware kit was installed on the bike. Graphics were left to SSI decals with one of their YZ125 designs. After all was said and done this was probably the most fun I've had working on a bike. It brought back a lot of memories from my youth and made me remember how simple things used to be when all I thought about was "when is the next ride".–Travis Shore in North Carolina
Editor's note: Please keep those submissions coming. If you would like your bike to be featured in the "Two-Stroke Spotlight," please email me at [email protected]. All I ask is that you give a breakdown of your bike and a detailed description of the build. Please also send a few photos of your steed. By submitting your bike for the "Two-Stroke Spotlight," you agree to release all ownership rights to the images and copy to MXA. Please don't email me spam or try selling me Taylor Swift concert tickets or email me spam. I already celebrate T-Swizzle's entire collective, and there will be "bad blood" if you send me junk mail. See what I did there? Happy submitting your smoker.
PRODUCT SPOTLIGHT | INNTECK USA SKF DUAL-COMPOUND FORK SEAL KIT—$39.95
InnTeck USA just released the motocross industry's first ever dual-compound fork seal kit. The SKF fork seals have all new rubber compounds and SKF's patent pending innovative new co-molding production technology. The seals have an extended sealing capability, which increases durability and improves riding comfort and compliance by minimizing the friction between the seals and the fork tube. The new open wound spring that comes on the seal is dedicated to applying constant force to the seal which keeps debris out of the coils and won't dislodge during pressure washing. For more info go to www.innteck-usa.com or (866) 252-8772.
LOST BUT NOT FORGOTTEN | 1999 HONDA CR500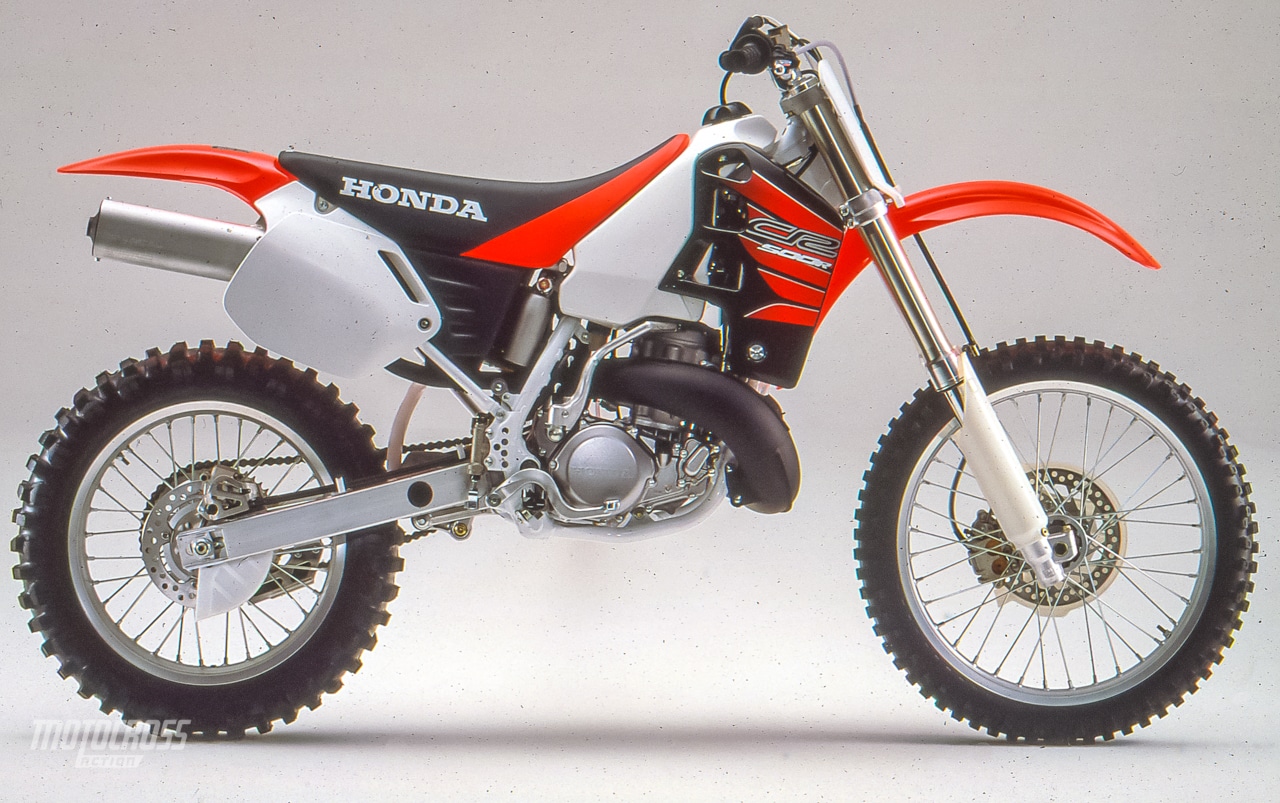 2020 SUPERCROSS FUTURES REGISTRATION NOW OPEN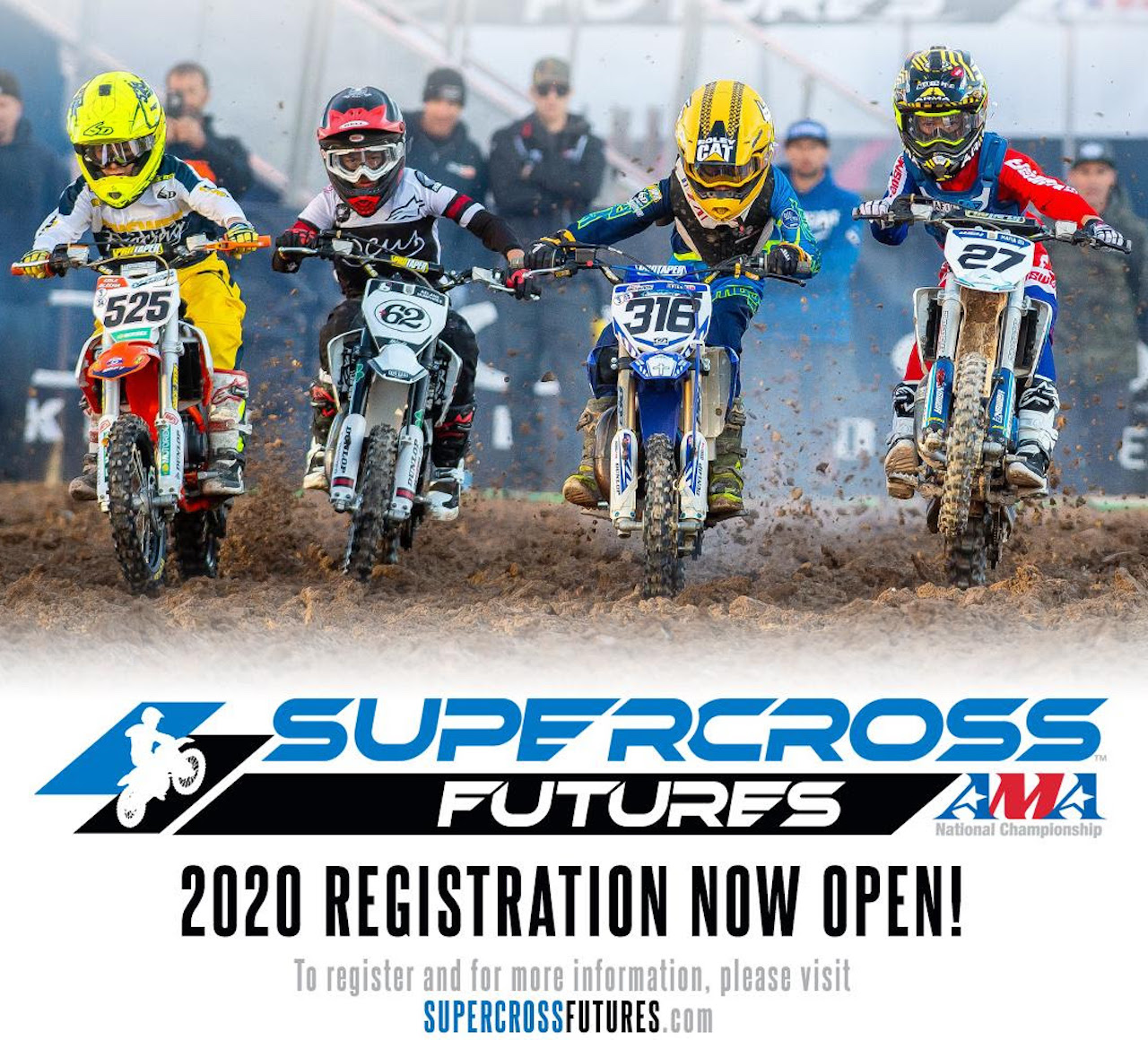 Press Release: 
Feld Entertainment, Inc., announced today that registration is now open for Supercross Futures, an AMA National Championship, at
supercrossfutures.com
.
The Supercross Futures series features the fastest up-and-coming talent of all ages and skill levels in ten races starting in St. Louis, Mo. on January 12 at The Dome at America's Center and concluding in Salt Lake City, Utah on May 3 at Rice-Eccles Stadium. Following Saturday's professional event at Monster Energy AMA Supercross, an FIM World Championship, hundreds of young athletes will compete inside the same stadium as their heroes did the night before on a track that is raceable for all skill levels.
Supercross Futures AMA National Championship is the official advancement platform of Monster Energy Supercross. The series provides an exclusive opportunity for amateur competition on a full-size, Supercross track. This experience is designed to produce a higher-quality, more competitive stadium racing landscape with an advanced path to Monster Energy Supercross. It's the start of an incredible career pursuing and competing in a sport followed by millions of fans.
CHECK OUT THE ALL-NEW SIDI ATOJO BOOT
Press Release: A Motocross boot must be durable, comfortable and manufactured with high quality materials to ensure the driver a good sensitivity: the ATOJO SRS motocross boot has all these features and has also been significantly reduced in weight compared to previous models, without compromising the protection. The height of the boot reflects the requirements of our professional athletes who have helped us to develop and test it.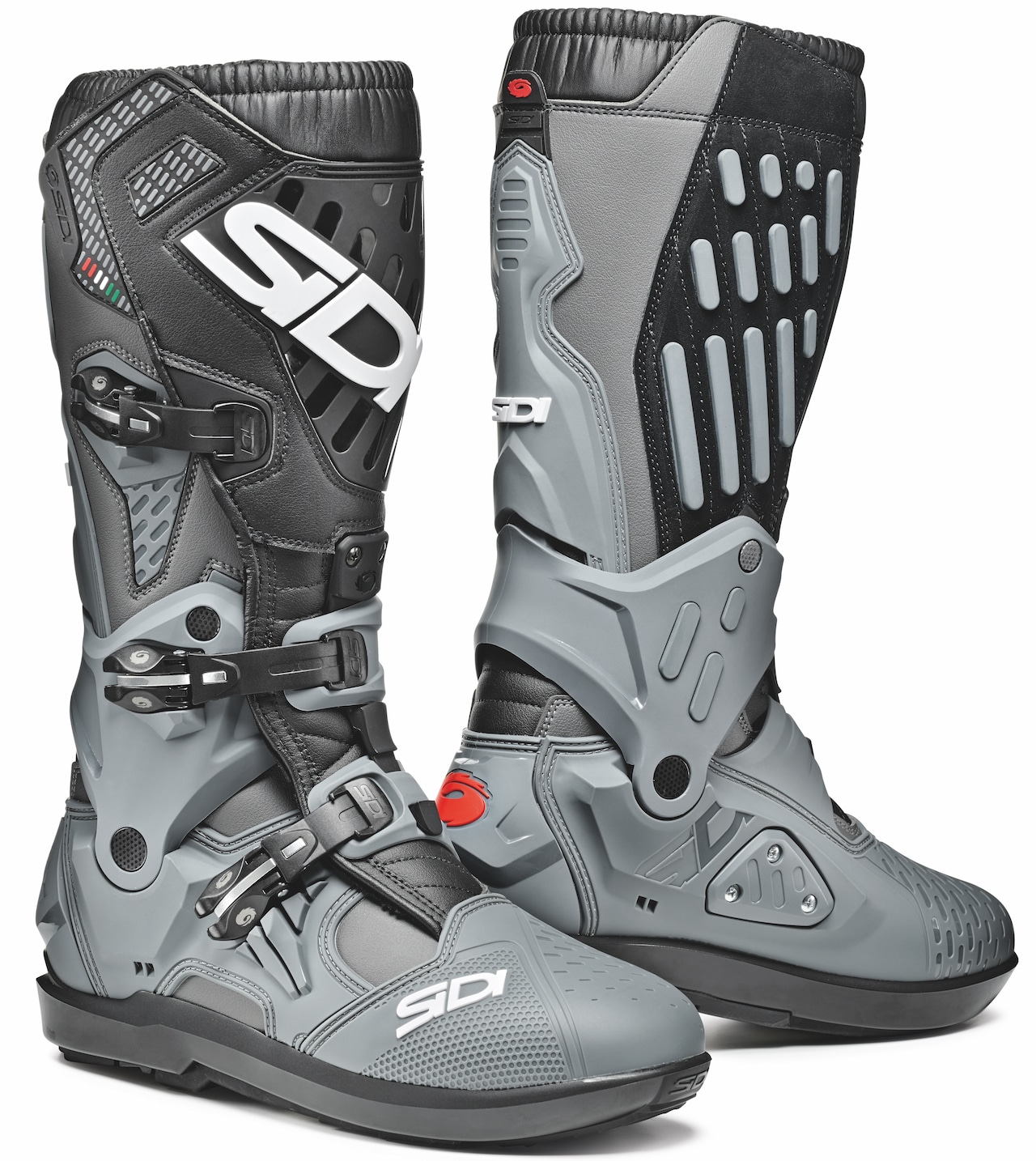 This is a good looking boot that comes in many colors. Check out the details. 
MITCH PAYTON'S EDISdec ON DYE LIFETIME ACHIEVEMENT VIDEO
JOIN TEAM EVS FOR THE 2020 SEASON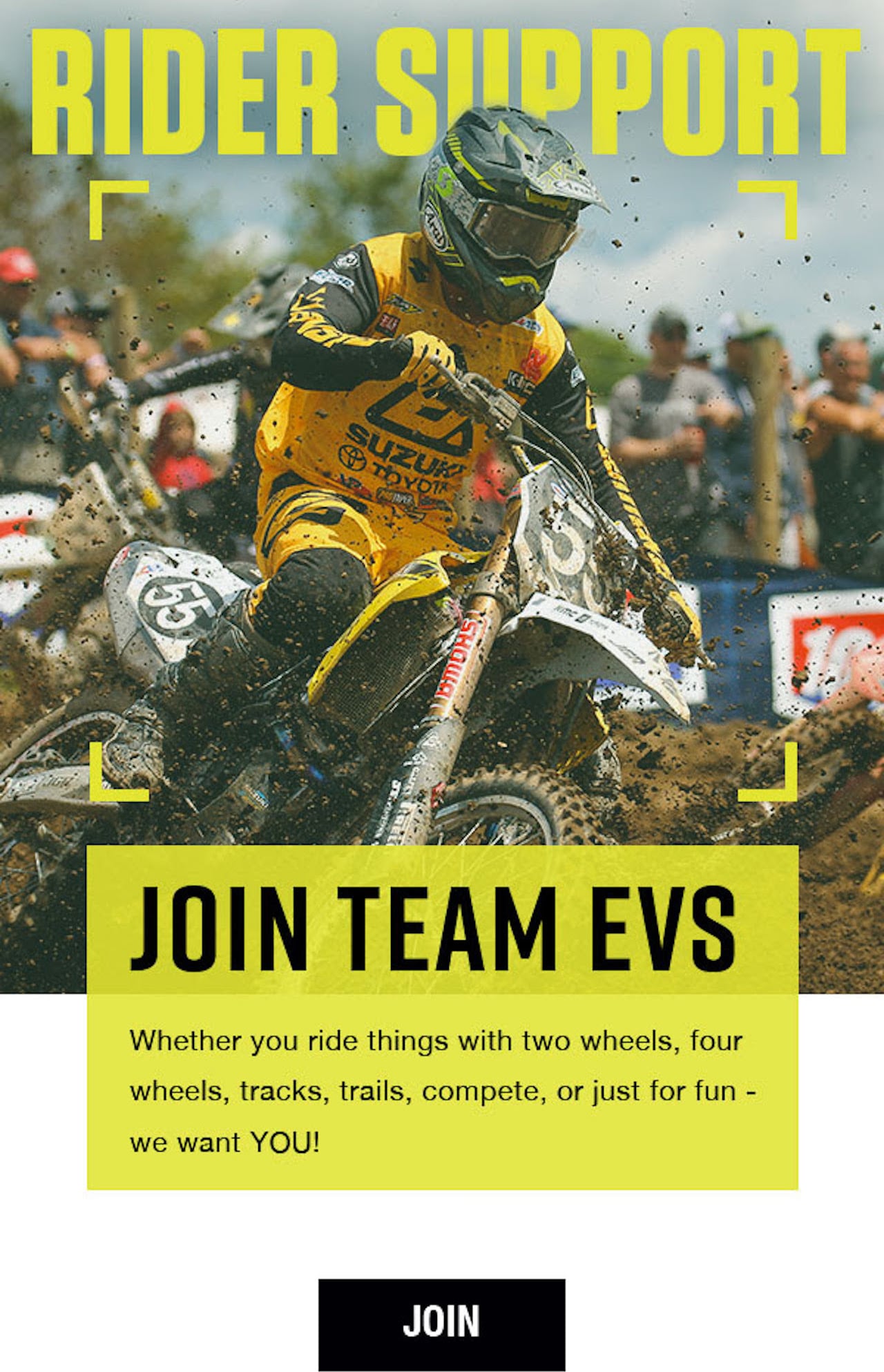 MOTO | TRIVIA 
Name the rider and year of the photo. Answer at the bottom of the page.
YOU DO THE MATH! SUBSCRIBE TO MXA & GET A $25 CHAPARRAL GIFT CARD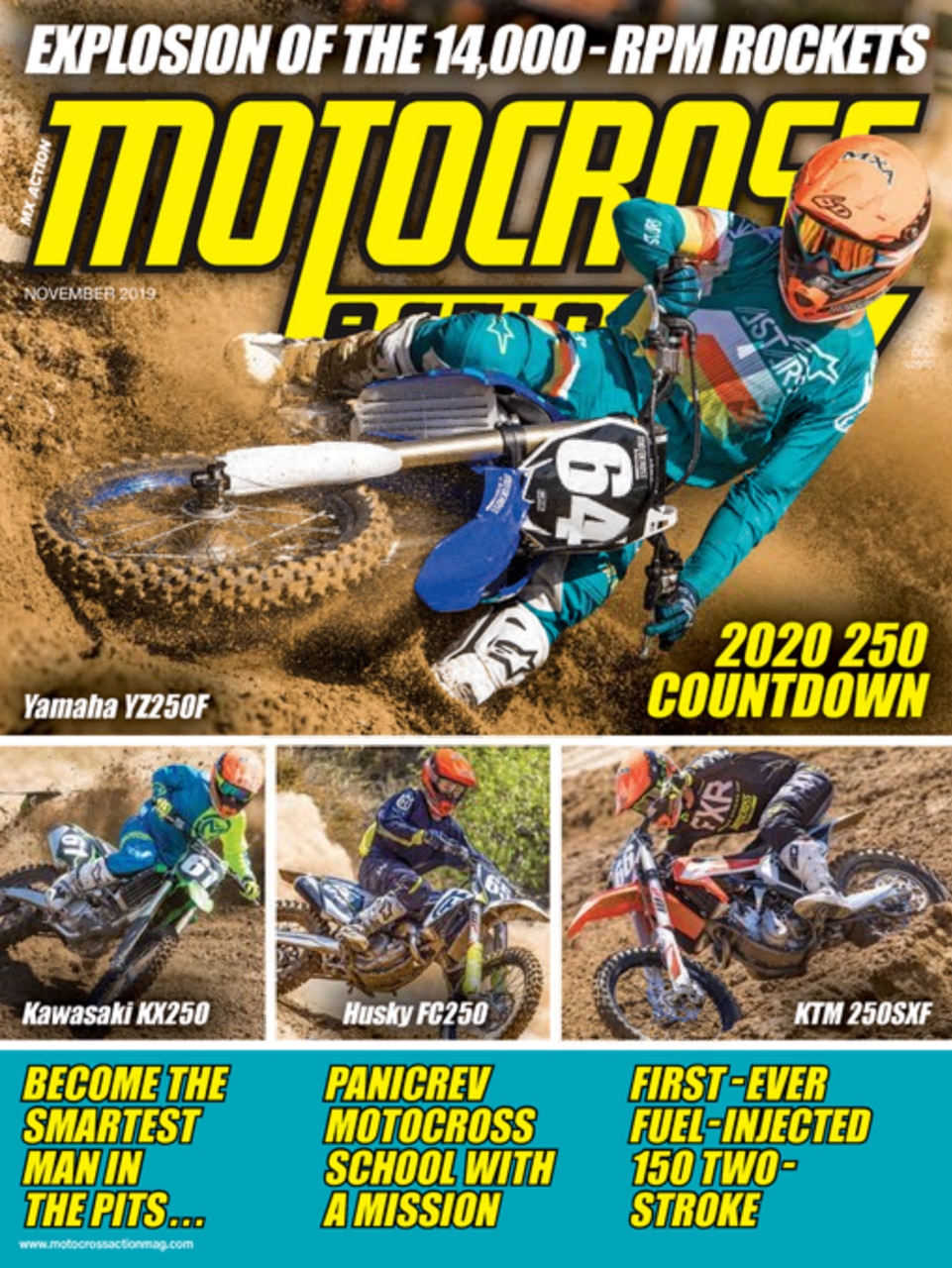 If you subscribed to Motocross Action,  you could be spending your gift money at Chaparral right now.
If you subscribe to MXA you can get the mag on your iPhone, iPad, Kindle or Android by going to the Apple Store, Amazon or Google Play or in a digital version. Even better you can subscribe to Motocross Action and get a $25 Chaparral gift card to spend on whatever motorcycle parts or products you need. And the awesome print edition will be delivered to your house by a uniformed employee of the U.S. Government. You can call (800) 767-0345 or CLICK HERE or click on the box at the bottom of this page.
WHAT THE MXA WRECKING CREW IS UP TO
It is tiddler season! We started testing the 2020 KTM 125SX and YZ125. We are actually going to shoot these two bikes out. Look for the further test in a future issue of MXA.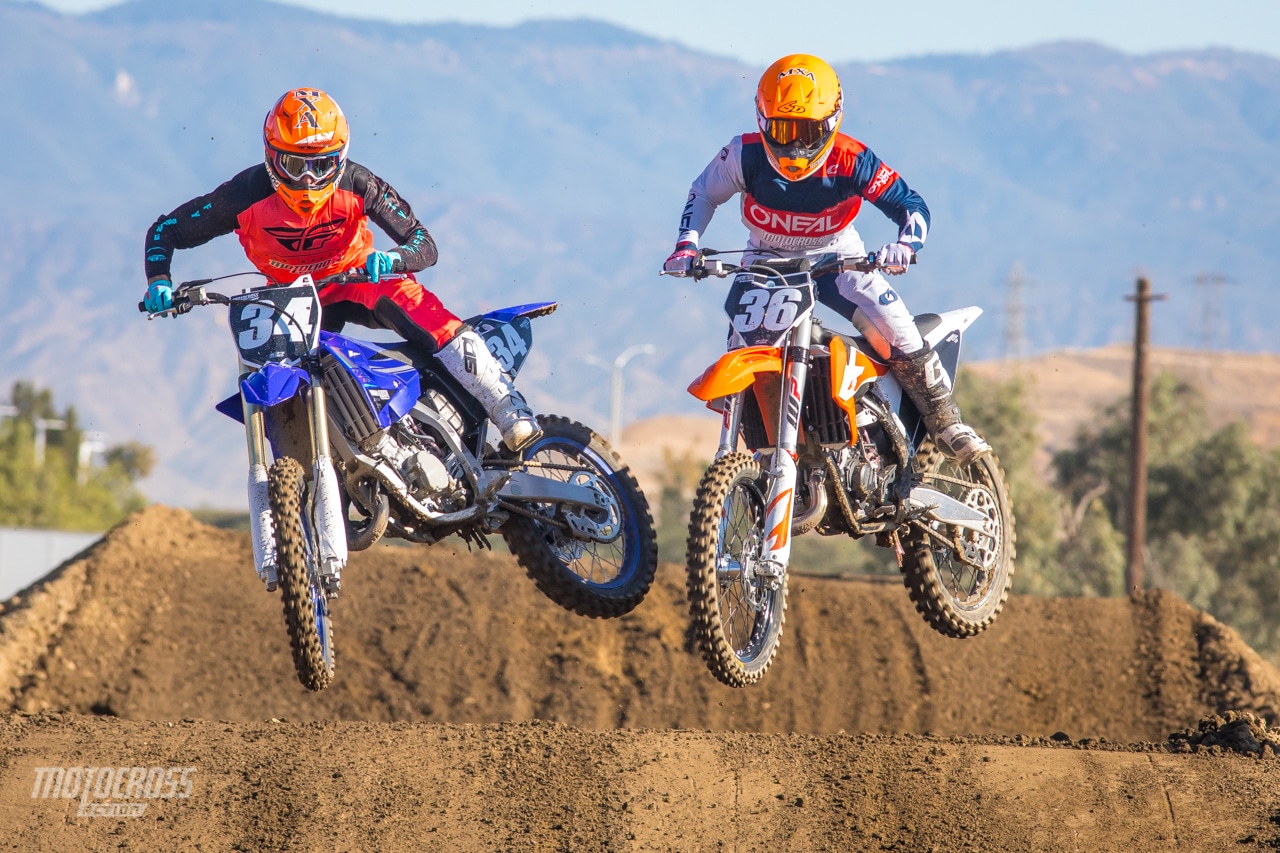 Josh Mosiman (left) whipping it into Brian Medeiros (right ). They got too close for comfort for Daryl Ecklund to get the shot he wanted. 
They then had a whip off after almost running each other over. Brian started off the show.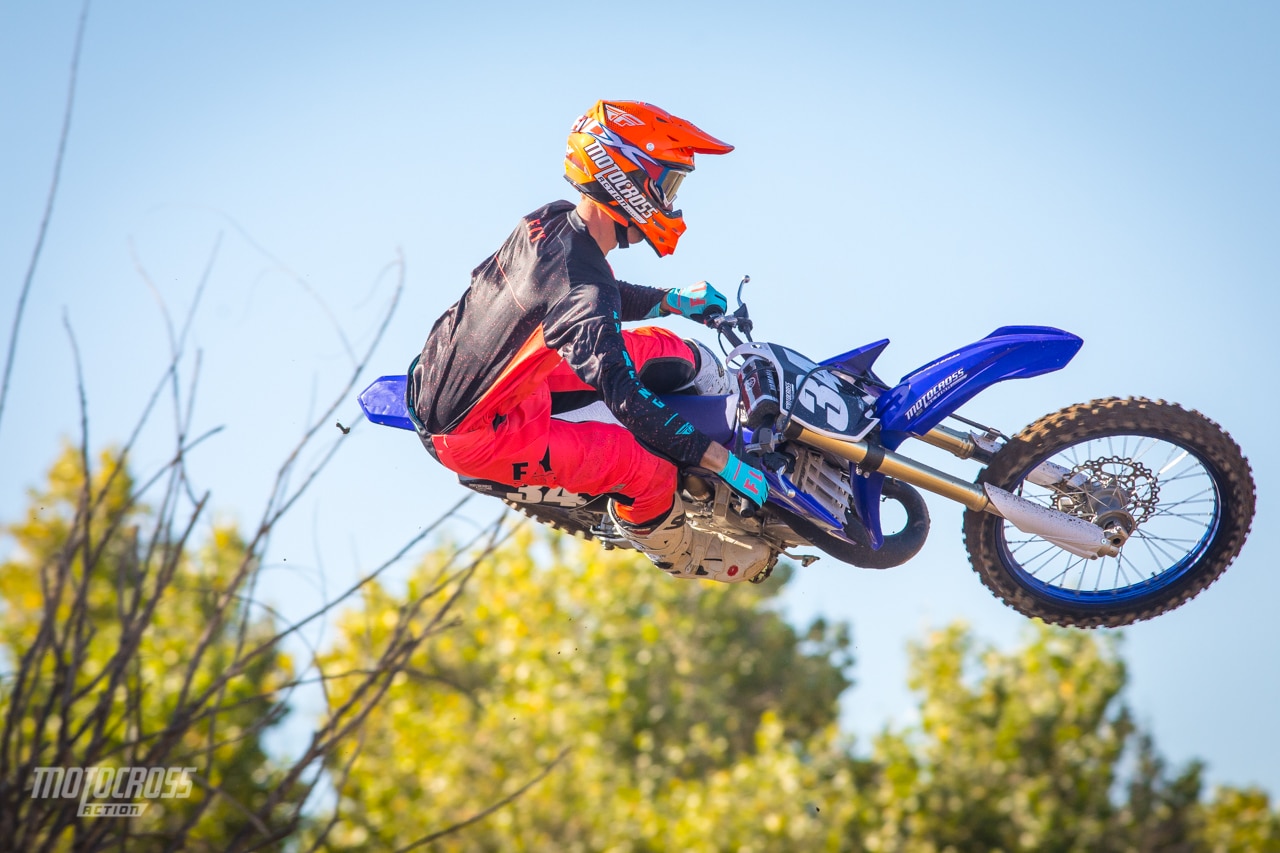 Here is Josh off the same jump. Who leans into it more?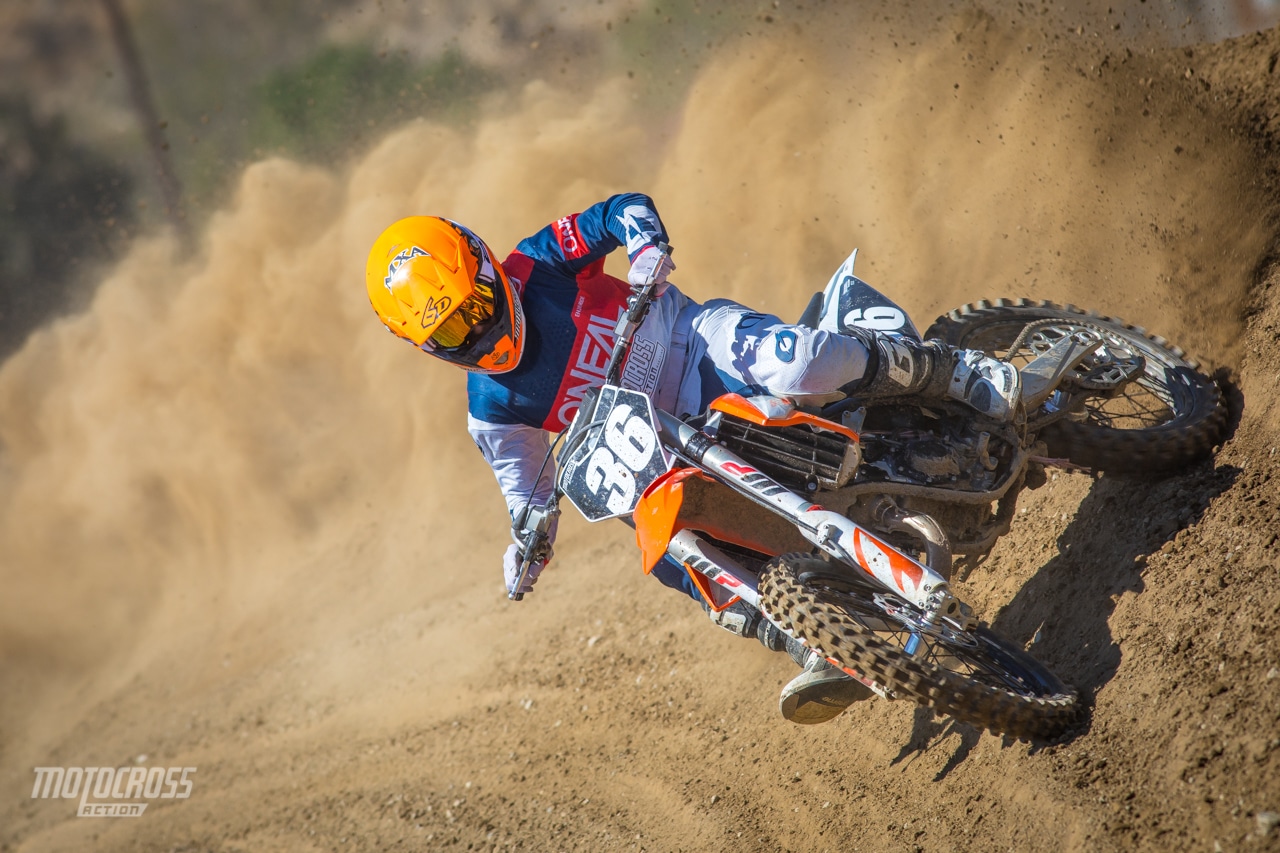 Ever hear of a turn off? Brian leaves a trail of dust behind him sliding the 125SX into a corner.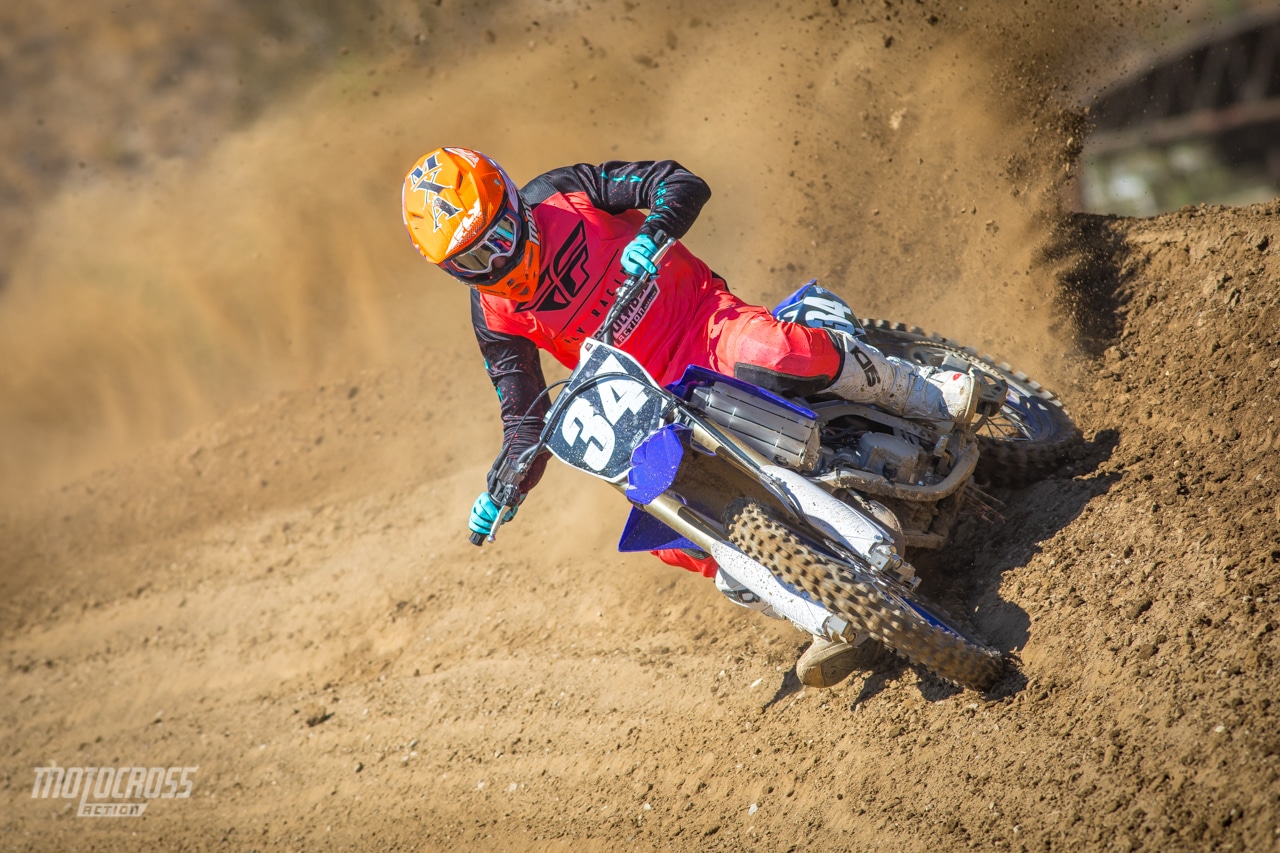 Josh accelerating out of the same corner. We have to say Brian won the turn off, however Josh was at a disadvantage as he had the slower bike and he weighed more than Brian. 
While at Milestone last week he found this vintage Husky being ripped around.


Just a few days before Mike Alessi raced and won the 30+ Pro class at the Vet Worlds he was putting in laps at the Milestone SX track. 
MXA YOUTUBE CHANNEL | HIT THAT SUBSCRIBE BUTTON

The MXA wrecking crew is everything moto related. Check out our MXA YouTube channel for bike reviews, Supercross coverage, rider interviews and much more. And don't forgot to hit that subscribe button.
2020 MXA 250 SHOOTOUT
2020 MXA 450 SHOOTOUT
GAERNE RED SG12'S COMING SOON
Keep checking the Gaerne USA website to get yours. 
DID YOU HEAR? CODY WEBB LEFT KTM TO RIDE FOR SHERCO?
Press Release: FactoryONE Sherco is proud to welcome Cody Webb to the FactoryONE Sherco Enduro team. The Californian recently signed a multi-year agreement to ride the SE 300 Factory Sherco in Hard Enduro, AMA EnduroCross presented by Fox, plus many other prestigious events globally.
"I am super excited about representing Sherco USA. I had a great relationship with them on the trials side in the past, before making the switch to enduro and having more success than I ever imagined. I'm now looking forward to riding with a brand I believe in and promoting the sport of hard enduro and trials. Sherco USA is giving me the opportunity to do what I love most and help achieve my future racing goals." said Cody Webb.
Like the majority of top hard enduro racers, Cody got his professional start riding trials, and not just for any team. Cody rode for Ryan Young himself. Beginning when Cody was 15, he joined the Ryan Young Products Trials Team aboard a Sherco. Cody immediately became one of the top stars in trials. In his many years on the team he learned and honed his skills, eventually reaching his goal of becoming the 2010 AMA/NATC Mototrials Champion. "The history we have with Cody could not be denied", said Ryan Young (himself a 6-time Champion) "it is going to be great having Cody on the team. Like before, all of us here at RYP will be working to help him and the FactoryONE team to achieve their goals. Most of the people Cody worked with when he was 15 are still here, it is like having one of the family come back home!"
Webb's entry into enduro came in the form of EnduroCross, where he has won three titles. (2014, 2015, and 2017) He is also the 2018 FIM SuperEnduro Champion. In addition to these championships, he's scored six medals in ESPN's X-Games. Cody put the Hard Enduro scene on notice in 2016. Arriving at the Red Bull Hare Scramble as a relative unknown, on one of the world's hardest courses, he finished on the podium in 2nd place, backing it up with a solid 3rd position the following year. He is the first and only American to do so at this prestigious event.
 Cody will also be wearing FXR gear for the 2020 season as well.
"It is an understatement to say how excited we are to have Cody on team FactoryONE Sherco" said Ron Sallman, team owner. "To have someone of his caliber, well it almost leaves you speechless as his riding speaks for itself. In addition to his riding, we see tremendous value and potential with his engineering background. I am not sure there is a better ambassador for the sport of Hard Enduro than Cody Webb. He will always have a place here at Sherco USA, long after he retires from racing."
Cody's first race will be the King of the Motos on February 8th. He will compete in the entire American Hard Enduro series as well as the Kenda Tennessee Knockout and select European hard enduros like Romaniacs and Erzberg. He will also race the full AMA EnduroCross season.
CLASSIC PHOTO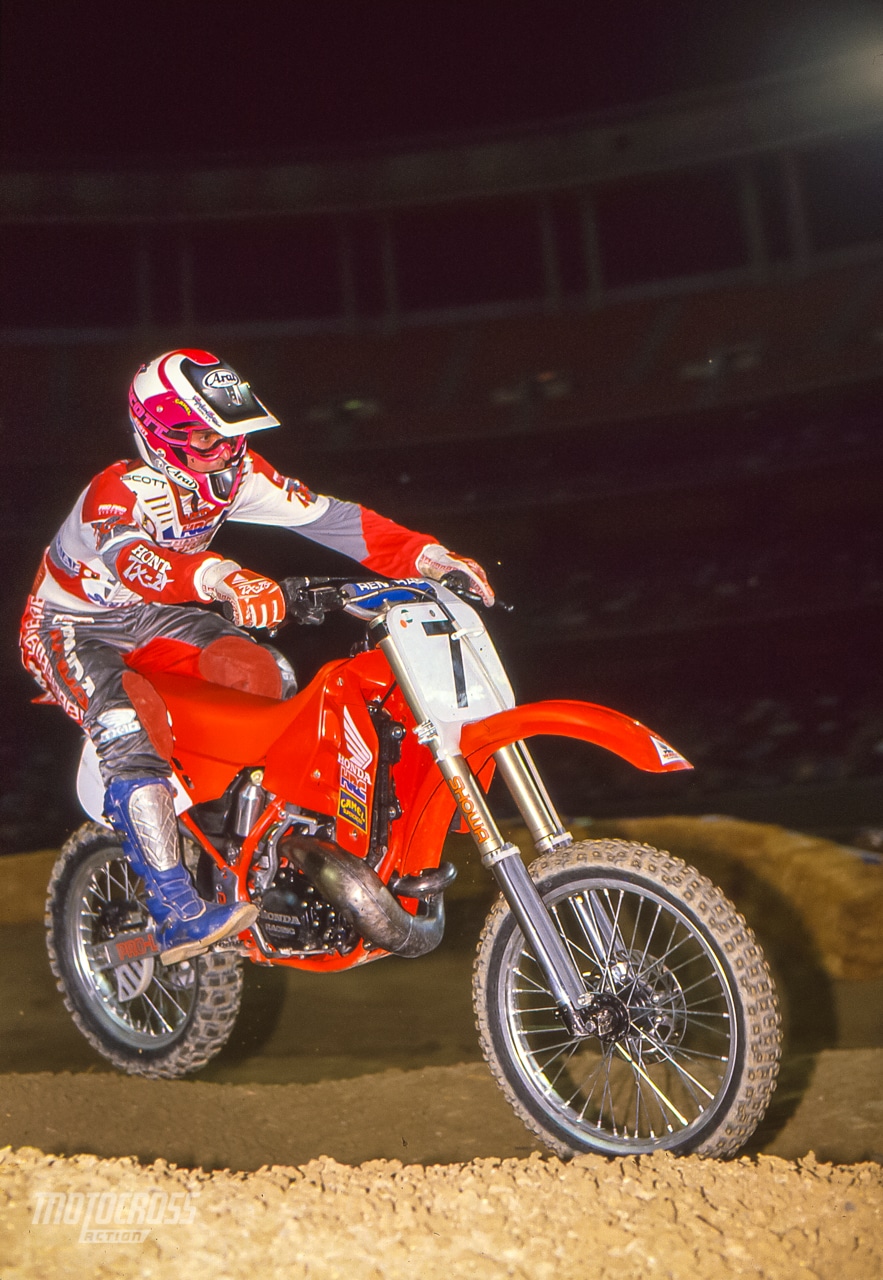 Jeff Stanton back in 1989.
---
Moto Trivia answer: Guy Cooper back in 1992 on a factory Suzuki RM250.