MOTOCROSS ACTION MID-WEEK REPORT
#WHIPITWEDNESDAY
Rider: Brian Medeiros
Bike: 2019 Kawasaki KX250
Location: Glen Helen
Photographer: Daryl Ecklund
ISO: 160
Shutter speed: 1600
Lens: 70-200mm
Focal length: 200mm
F-stop: 5
TWO-STROKE SPOTLIGHT: RICK GRANT'S 2002 HONDA CR250
2002 Honda CR250.
"This is my 2002 Honda CR250. I'm the second owner and it has really low hours. It still has the original top end and clutch. The suspension is done by N2D. I put on Renthal 971 handelbars, sprockets and chain. It is shoed with a Bridgestone 403 front tire and Michelin StarCross rear. Has new DID Dirt Star rims and new rear Honda spokes, FMF Fatty pipe and Shorty silencer. I put on a Works Connection clutch perch, Keihin PWK air striker carb, Throttle Jockey graphics blue Honda seat cover. I also took a picture of my bike with my collection of motocross des nations T-shirts from 1980-1998." –Rick Grant.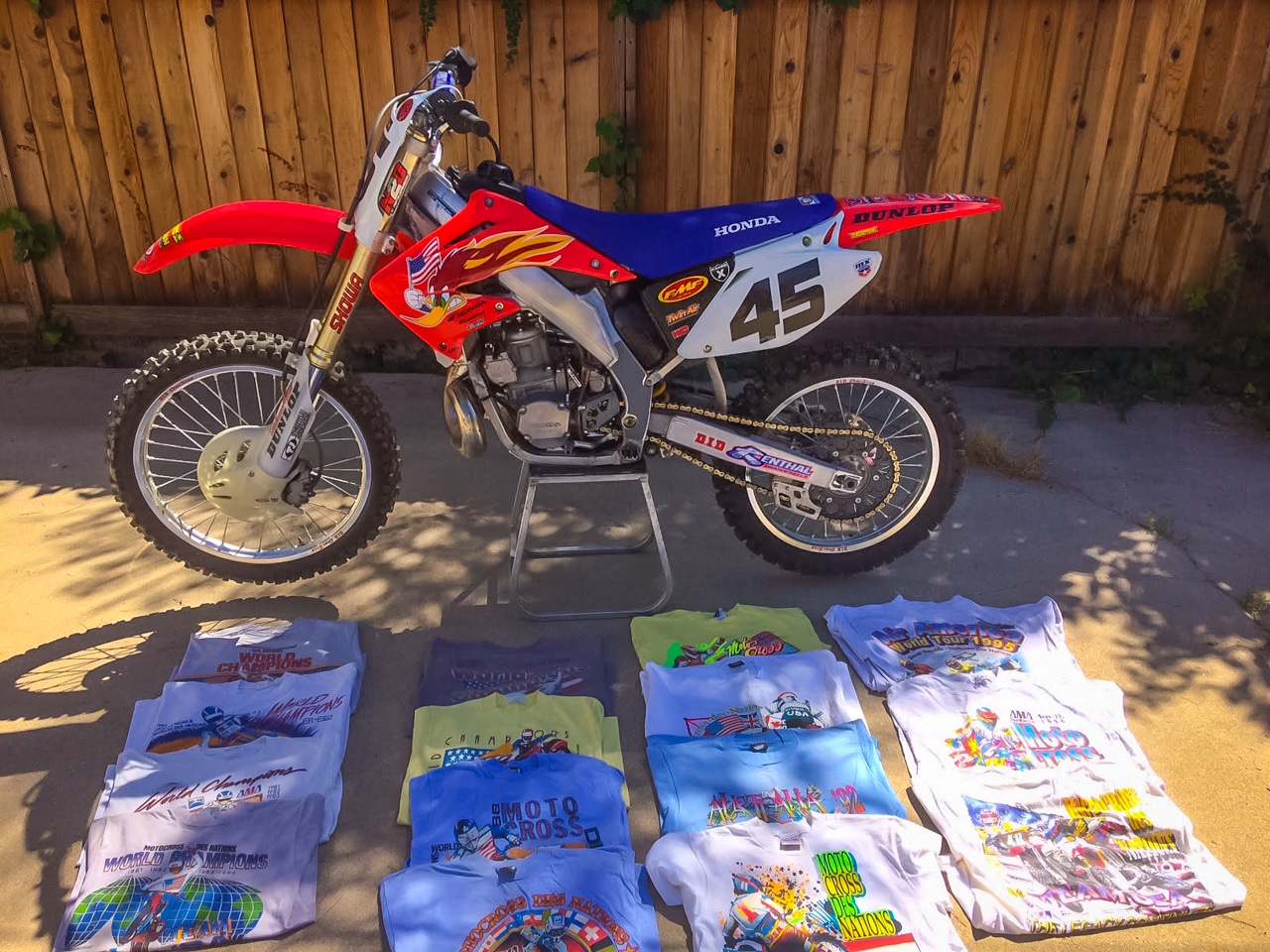 EDITORS NOTE: Please keep those submissions coming. If you would like your bike to be featured in the "Two-Stroke Spotlight," please email me at [email protected]. All I ask is that you give a breakdown of your bike and a detailed description of the build. Please also send a few photos of your steed. By submitting your bike for the "Two-Stroke Spotlight," you agree to release all ownership rights to the images and copy to MXA. Please don't email me spam or try selling me Taylor Swift concert tickets or email me spam. I already celebrate T-Swizzle's entire collective, and there will be "bad blood" if you send me junk mail. See what I did there? Happy submitting your smoker.
TAKE THE MXA 2020 READER SURVEY & HAVE A CHANCE TO WIN FREE THOR GEAR!

Score free head-to-toe Thor gear now! Complete our reader survey we'll take your input to help improve future web and monthly print content of Motocross Action. One lucky winner will be chosen at random to receive a free gear ensemble from Thor (style and/or color may vary). This year's Thor (www.thormx.com) gear giveaway includes the following: Prime Pro jersey and pants, Sector Split with MIPS helmet, Radial boots, Sniper Pro goggles, and Agile gloves. That's $750 worth of products, so don't miss this opportunity to win all this stylish gear for free! Fill out the entire survey!
FASTER USA FULLY BUILT WHEELS

Pricing on these FasterUSA built wheel sets run $1139.95 and come in multiple color combinations.
-D.I.D STX rims, Excel spokes and nipples, FasterUSA hubs fully assembled.
– Ship within 1-2 days (free freight to lower 48).
– Hubs are 100% US made in house.
Check out www.fasterusa.com or call them at (951) 296-0012.
LOST BUT NOT FORGOTTEN | ALL-WHEEL DRIVE YZ250

TEAM BUD RACING "BACK TO WORK"
TALK MOTO WITH MOTO MINDED PEOPLE. JOIN MXA'S FACEBOOK GROUP CHAT


We love everything moto and want to bring all moto junkies together into one place to share their two cents, ideas, photos, bike fixes, bike problems and much more. To check it out first you must need to or already have a Facebook account. If you don't, it isn't much work and you could even have an alias so nobody knows it is you. To join click HERE. After you request to join we will accept your request shortly after.

THEY SAID IT | 2020 SALT LAKE SUPERCROSS ROUND 13
Freddie Noren: "I'm looking forward to getting back to my normal speed and progressing from there," said Noren. "Separate from my ankle, I'm making rookie-type mistakes on my own. These are all things I will work through and I'm ready to go race."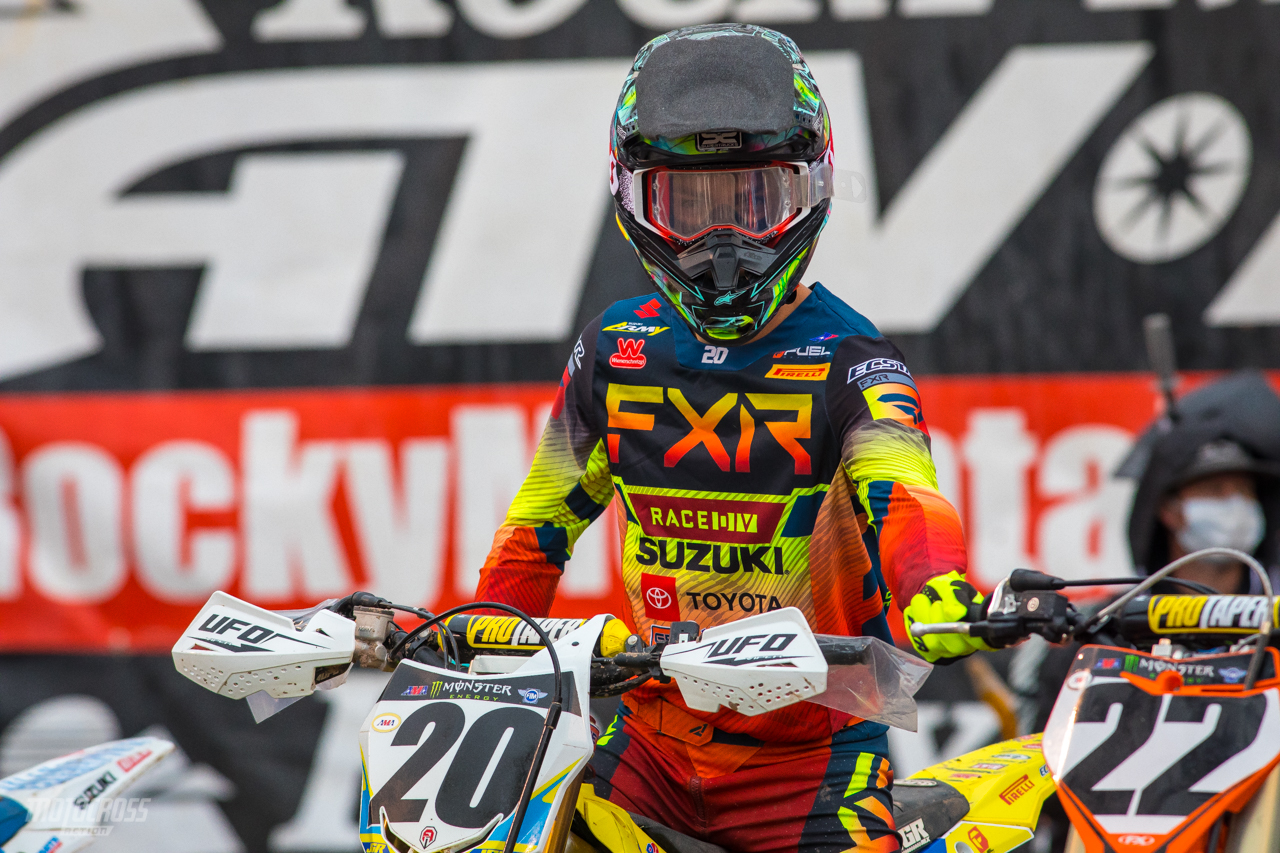 Broc Tickle: "Today was a tough day all in all," said Tickle. "I am happy I made it through all the racing, and I'm looking forward to Wednesday's race. I'm thankful for the whole JGR crew. We can build off of this."
Cooper Webb:
"It sucks I got second but man, it was a battle from lap one until the last lap. The conditions were tricky and the lappers were gnarly – a lot of it came down to that. It seemed like one lap I might get it right and one lap he might get it right but we were really pushing hard. It was a fun race even though I got beat. We'll try to get the top spot on Wednesday."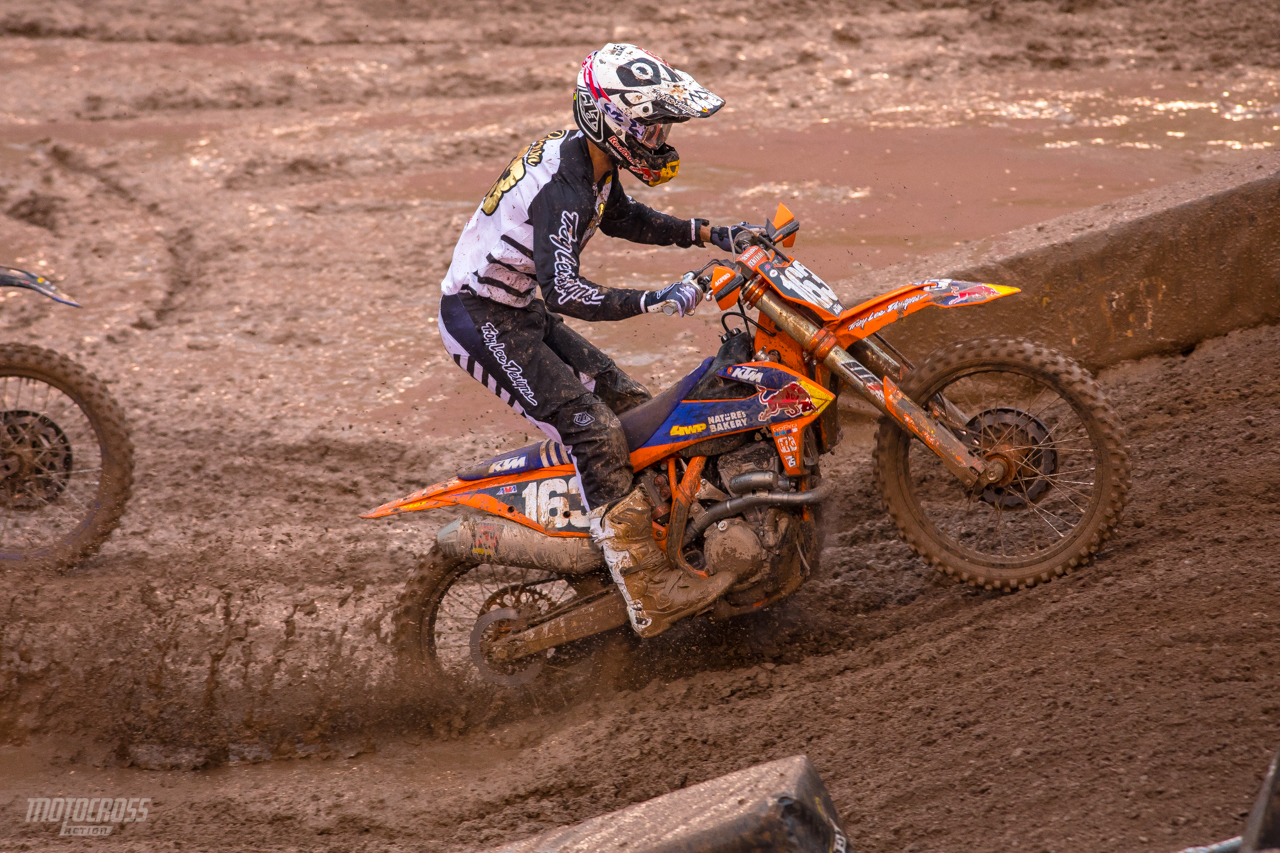 Pierce Brown:
"All-in-all it was a solid day and I couldn't be happier. I ended up third in my heat race and fourth in the Main Event. This is my fifth Supercross race ever so to have my best finish yet, I'm stoked!"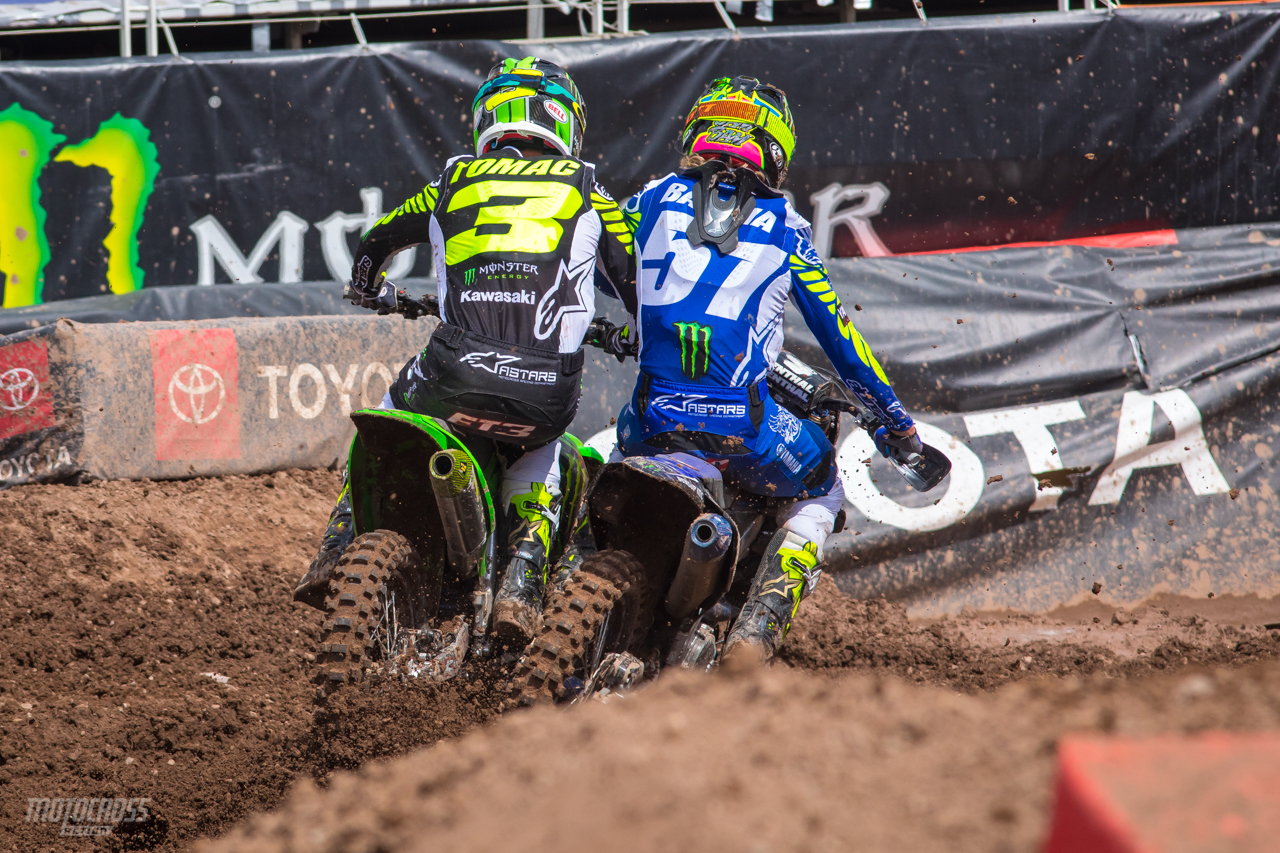 Justin Barcia: "It was a tough day. Not a whole lot more to say than that. It didn't go the way I wanted to. We're definitely going to keep trying, stay positive and keep moving forward. I'm really looking forward to going racing in two days to try and turn things around."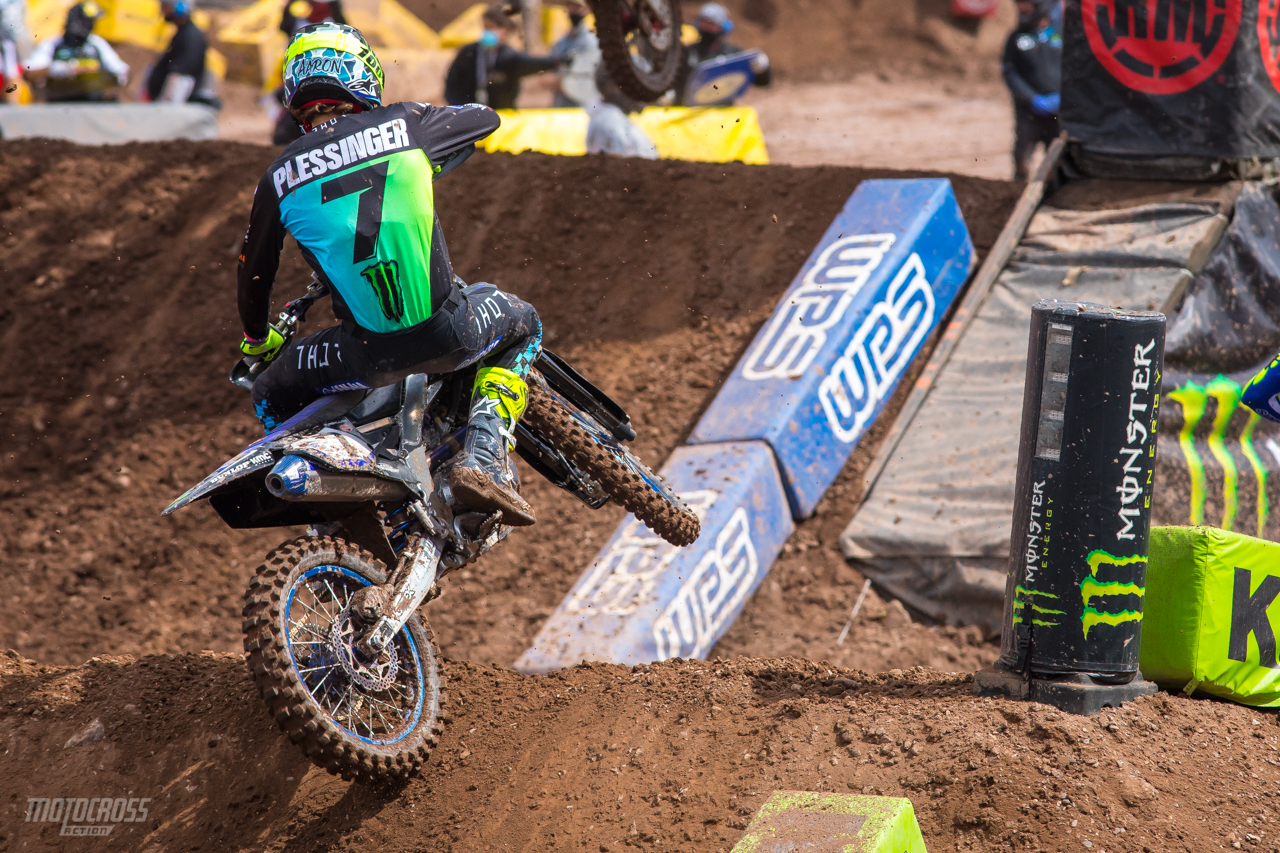 Aaron Plessinger: "It started out pretty muddy and I was doing really well in practice. I went out for the Heat race and I struggled pretty hard. The track dried out, got pretty rough but I got a good start and was moving forward before I started to struggle and fell back to fifth. In the Main, it was pretty much the same thing. I was moving forward and got up into seventh and was right on (Ken) Roczen for sixth, then I tightened up and couldn't hold on anymore and fell back to 11th. Before the next race we're going to make some changes and hopefully get the bike dialed in for the next round so that we can go out there and show them what we've got. I'm better than what I have been finishing, I've shown it before. We just need to figure out what the problem is and dive in on it."
Justin Brayton: "What a crazy day–the weather was just wild! It rained all day yesterday and most of the day today. Then the sun came out right after practice, which kind of dried up the track for the heat race, which was actually pretty good. I got third and then the rain blew in again. It dropped like 10 to 15 degrees and was raining on us before the main event, but all in all it was a good day. I ended up seventh–ran sixth for a long time and then got passed with a few to go. Overall, it was a solid night. Of course I want to be closer to the top five, but I feel like we're working our way there. We made some awesome bike changes this week and that really helped me in the muddy conditions. When I got off the track, I told the guys that I can't wait to ride this setup in the dry, so hopefully we'll be able to do that here in a couple days."
Ken Roczen: "These past two races obviously haven't been the results that we needed to be in the fight. That doesn't mean that we aren't still trying. Sometimes you're dealt a hand of cards that are completely out of your control, but we're trying to make the smartest and quickest decisions to get through some of the health issues that keep coming up. My heat went well and I led a handful of laps until I got a flat. The boulders started popping up and I think I know right where the rock got me in the whoops. With the weather changing, we tried to make a tire decision that would give me the best chances of not having that same thing happen in the main, but that obviously didn't work well. I'm not the type of guy that likes to roll around or is satisfied with a fifth- or 10th-place finish, but sometimes if that's the best you can do for the night, you just have to except it for what it is. I can't thank my team enough for being patient with me and for never wavering in their support. I know the sacrifices they're making to be up here and all of the work they're putting in to give me the best equipment and support, and I want to do better for them. I couldn't be more grateful for them and I hope we can turn this around and be in a better position to put up a fight on Wednesday."
Chase Sexton: "Shane's been kind of on a roll and I've been making a lot of mistakes out here, so I got a gift with that red flag. Honestly, I was being way too impatient in the first couple of opening corners in the first race. Man, when they red-flagged I'm like, 'I gotta win this, this is my race.' I felt really good all day, and yeah, it was really good. I felt super good. I lost my front brake like halfway through that main event. Running into lappers, it was bad out there. I felt really good, but was just kinda waiting behind Shane. I knew I was faster in the whoops and just kinda waiting for a moment to take it. And he ended up making a mistake, so it was good and I'm happy to head into this little break we got with the red plate."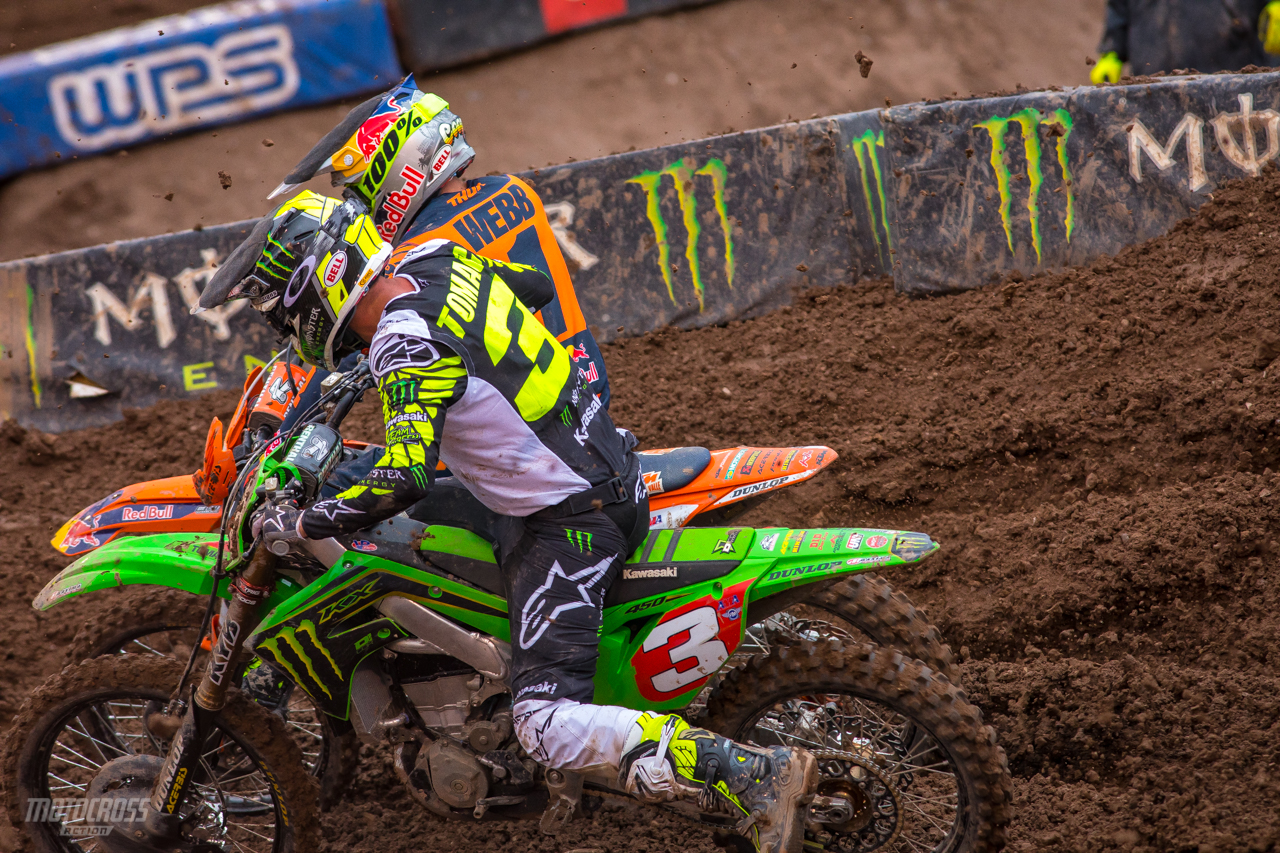 Eli Tomac:
"When I got passed half way… I mean, I did not want to let this thing go. I was feeling so good and comfortable at that point there was no reason to take it a level down there. I ended up getting the triple combo at the end of that rhythm. That was the make-or-break for me. That was unbelievable. We passed each other twice in the whoops, or once or twice there. That was a great battle. Really fun though."
Shane McElrath: "Man it was nice to get away with a second place! It was a tough track and very tough conditions. I'm bummed to get the red flag early and then to go down while leading race after the restart, but I'm happy with my effort. We'll come back after the break and fight for this championship."
Colt Nichols: "Conditions were really tough tonight with the rain and the transitions between everything made it really hard to put the laps together. I was able to salvage a podium, which is always nice, but I've got some work to do for the last two rounds."
MXA HAS A STORE! CHECK OUT OUR SHIRTS, PHONE CASES & BACK ISSUES

JOIN MXA'S FLIPBOARD PAGE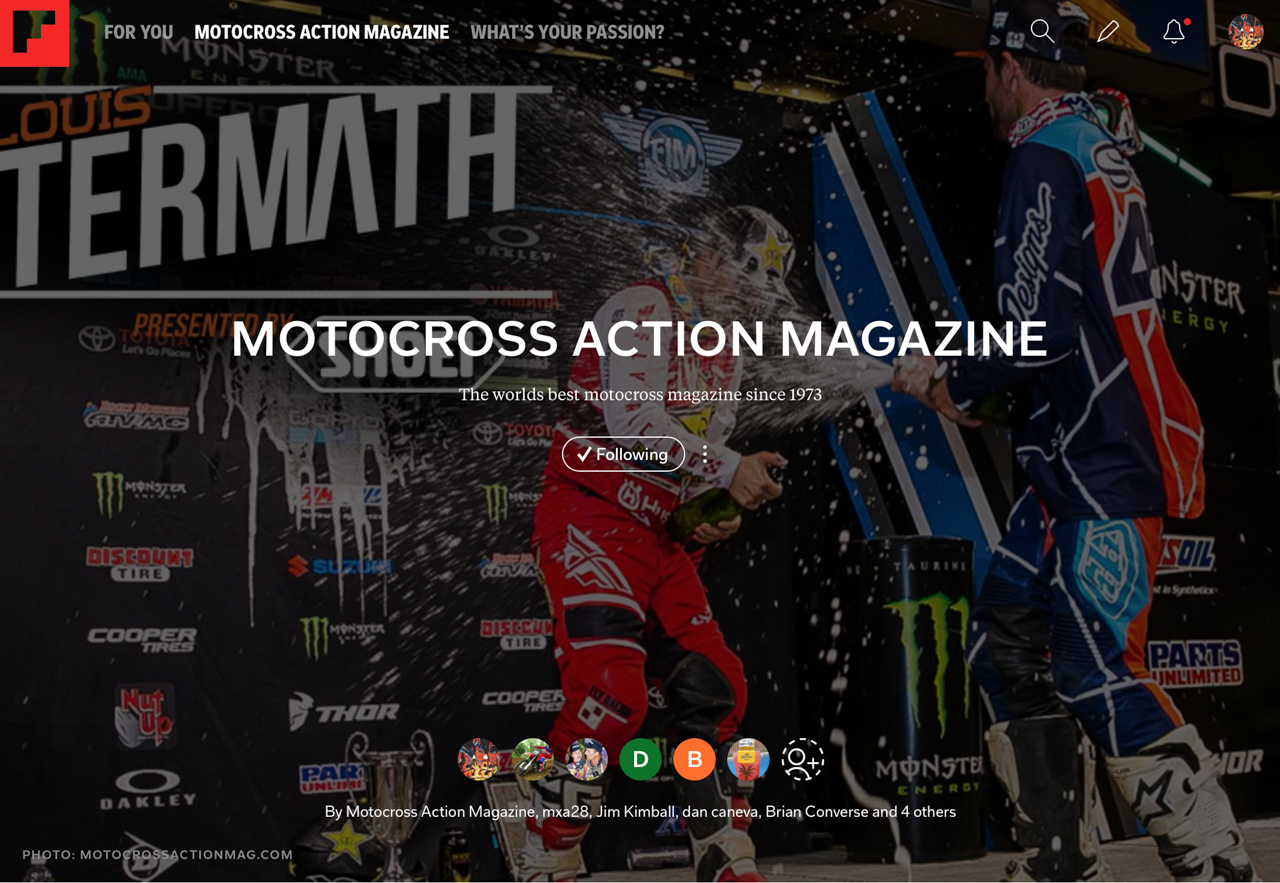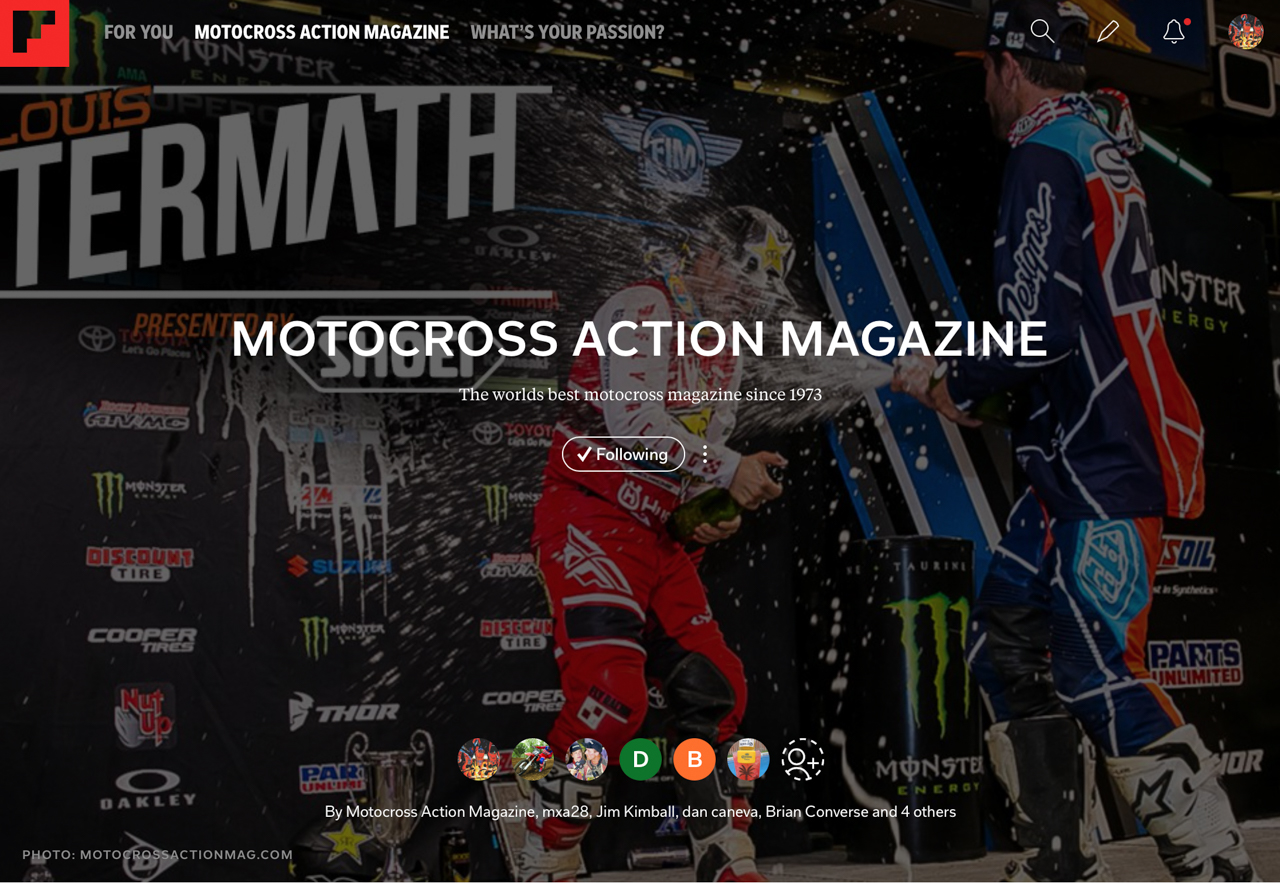 If you use Flipboard make sure to subscribe to the Motocross Action page for all the updates on our website. Click HERE to check out the page.
WHAT THE MXA WRECKING CREW IS UP TO: 2020 KX450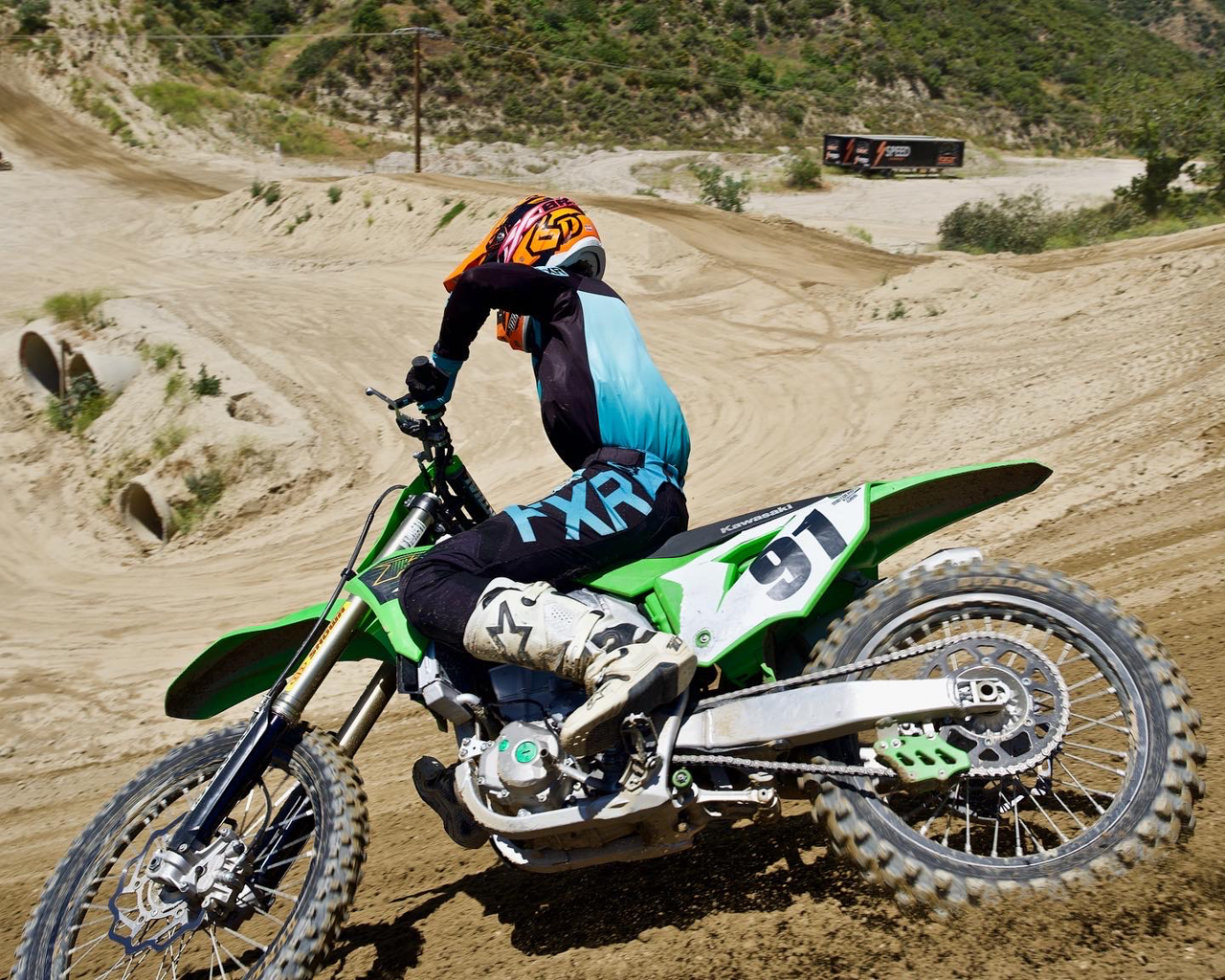 MXA's Brian Medeiros on our 2020 Kawasaki KX450.
MXA's Jody Weisel and Daryl Ecklund with Kawasaki's Mike Chavez.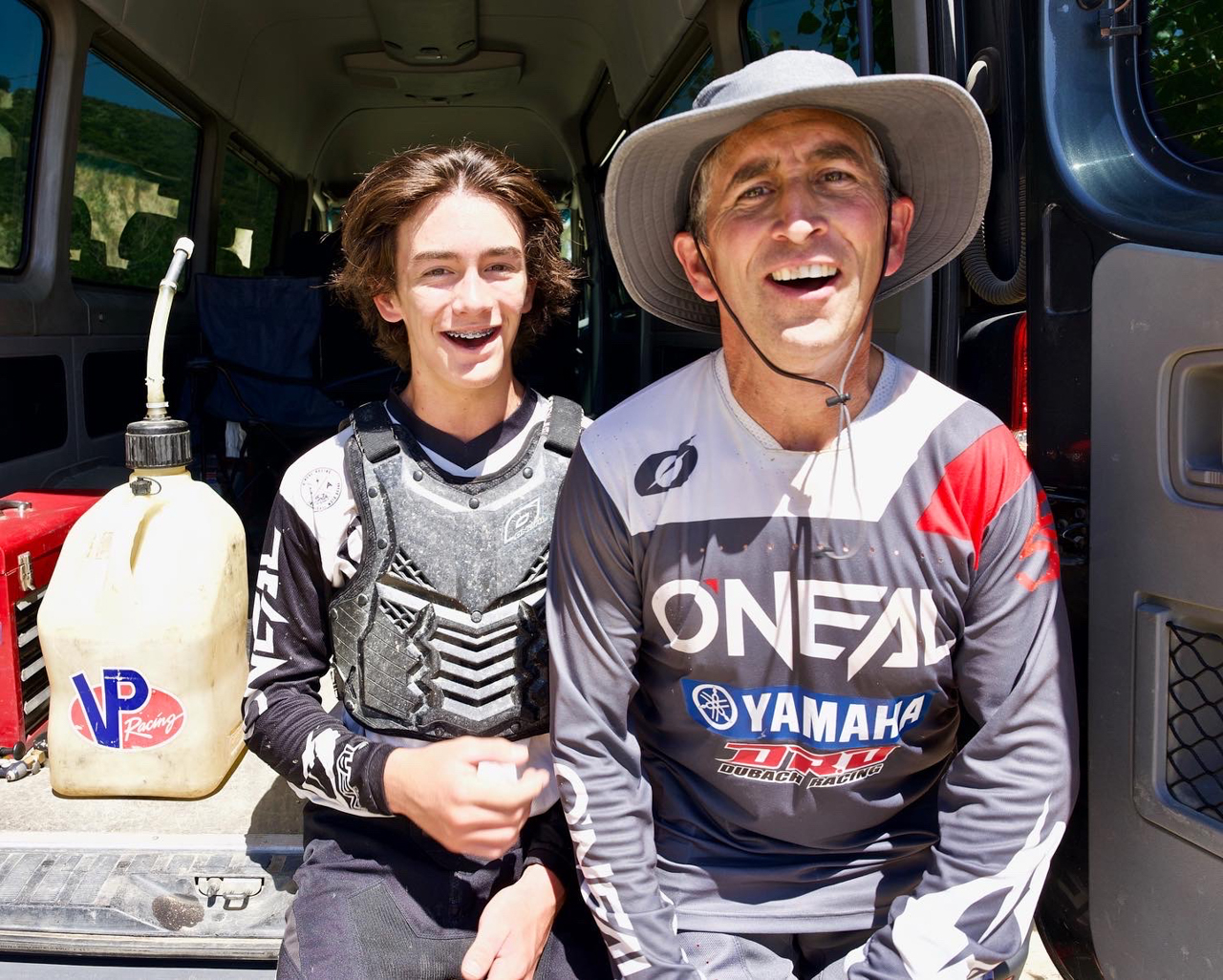 DR.D Racing's Doug Dubach and his son Carter Dubach were out at Glen Helen as well. 
MXA test riders Josh Fout and Brian Medeiros are very in different in size and we enjoy taking feedback from both of them while testing map settings on the 2020 Kawasaki KX450. Also, our Managing Editor Daryl Ecklund wasn't ready to be on the other side of the camera. -Photos by Jon Ortner
MXA | MOTO | TRIVIA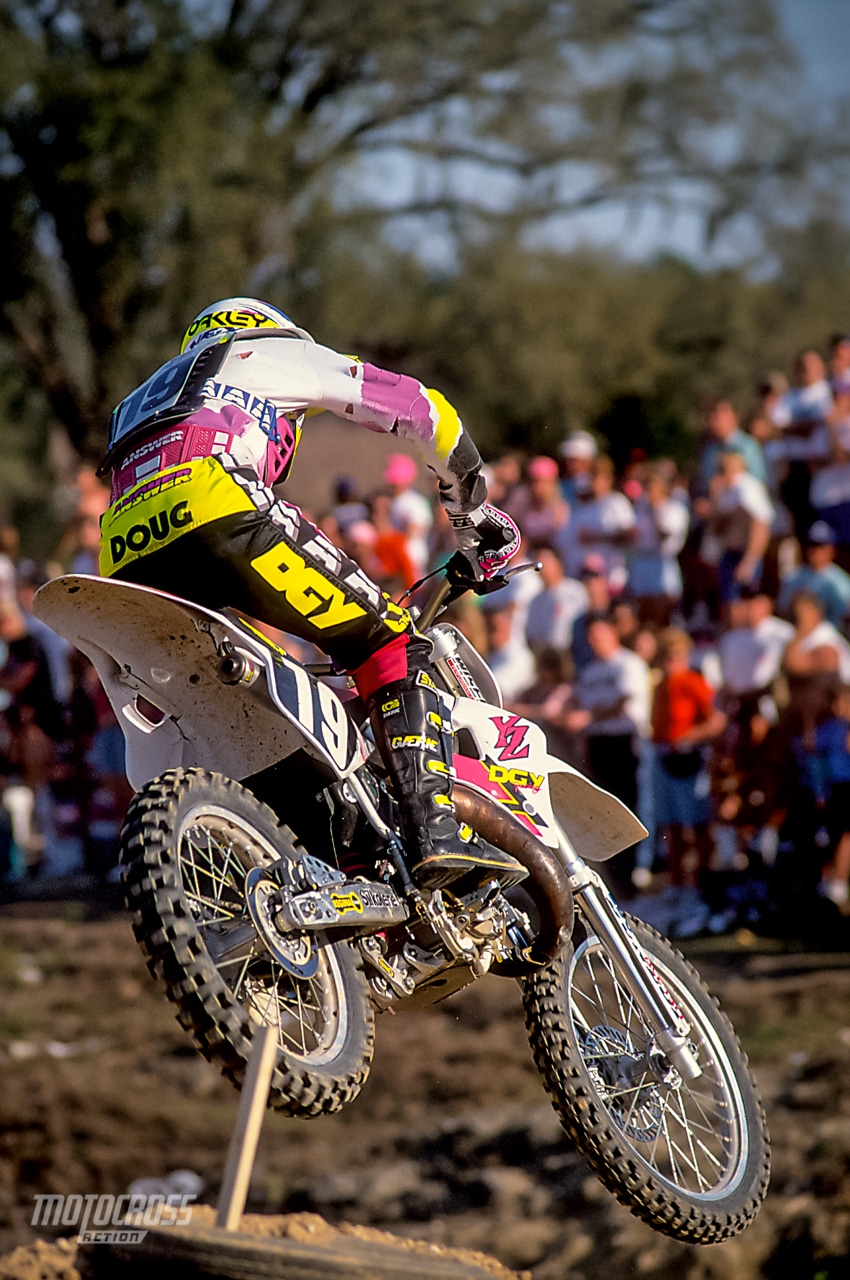 Doug Henry was number 19 on multiple occasions. Although this was the first year. What year was it?
WHAT DOES DAD WANT FOR FATHERS DAY FROM PHOENIX HANDLEBARS?
Starting today at www.phoenixhandlebars.com , use the code POPS20 for 20% all products on the site (excludes packages) offer ends father's day.
CLASSIC PHOTO BLAST | Ryan Hughes back in 1998
---
Moto Trivia answer: Doug Henry first had the number 19 in 1992.