MOTOCROSS ACTION MID-WEEK REPORT
#WHIPITWEDNESDAY
Rider: Marvin Musquin
Bike: Factory KTM 450SXF
Event: Red Bull Straight Rhythm
Date: October 21, 2017
Photographer: Daryl Ecklund
Camera: Canon 5D Mark IV
Lens: 70-200mm f/2.8
Focal length: 200mm
Exposure: 1/2000sec
F-stop: f/5.6
ISO: 1000
TWO-STROKE SPOTLIGHT: JAMES PAYNE'S MUGEN 125 BUILD
James is in the middle of building his Mugen 125cc two-stroke. He sent a few photos of him in the process of building it. Enjoy!
EDITORS NOTE: Please keep those submissions coming. If you would like your bike to be featured in the "Two-Stroke or Four-Stroke Spotlight," please email me at [email protected]. All I ask is that you give a breakdown of your bike and a detailed description of the build. Please also send a few photos of your steed. By submitting your bike, you agree to release all ownership rights to the images and copy to MXA.
TEAM HONDA HRC WELCOMES CHASE SEXTON
Press Release: Fresh off wrapping up his second consecutive AMA Supercross 250SX East Championship with GEICO Honda, Chase Sexton recently completed his first official test with his new squad—Team Honda HRC. The test was aboard the factory CRF450R, and Sexton looked quite comfortable aboard the big bike. American Honda and Team Honda HRC are happy to welcome Chase to the team and look forward to racing together.
MXA'S FIRST RIDE OF THE 2020 TM 144MX TWO-STROKE
Press Release: Always striving to improve, Ride Engineering has redesigned our Billet Front Brake Caliper. We kept all the features people love: 1. More powerful braking with a softer pull at the lever and a better feel for traction (from larger pistons); 2. Better cooling with openings that allow air to pass through the caliper body and 3. 80% less flex from a much stiffer body design. We added A. Less drag on the front wheel by adjusting the o-ring grooves and B. made it much easier to bleed by moving the location of the bleed valve to top dead center. The caliper fits all four Japanese models but does require an 11mm master cylinder which comes stock on CRFs, KXFs and RMZs (YZ/YZFs would require a master cylinder from one of the other brands or a 2015 WR450f).
MXA | MOTO | TRIVIA
Who is this rider, what year, what venue?
ZACH OSBORNE TO RACE THIS WEEKENDS HIGH VOLTAGE GNCC IN WEST VIRGINA 
HAVE YOU SEEN THE AUGUST 2020 ISSUE OF MXA? SUBSCRIBING IS THE BEST DEAL IN  MOTOCROSS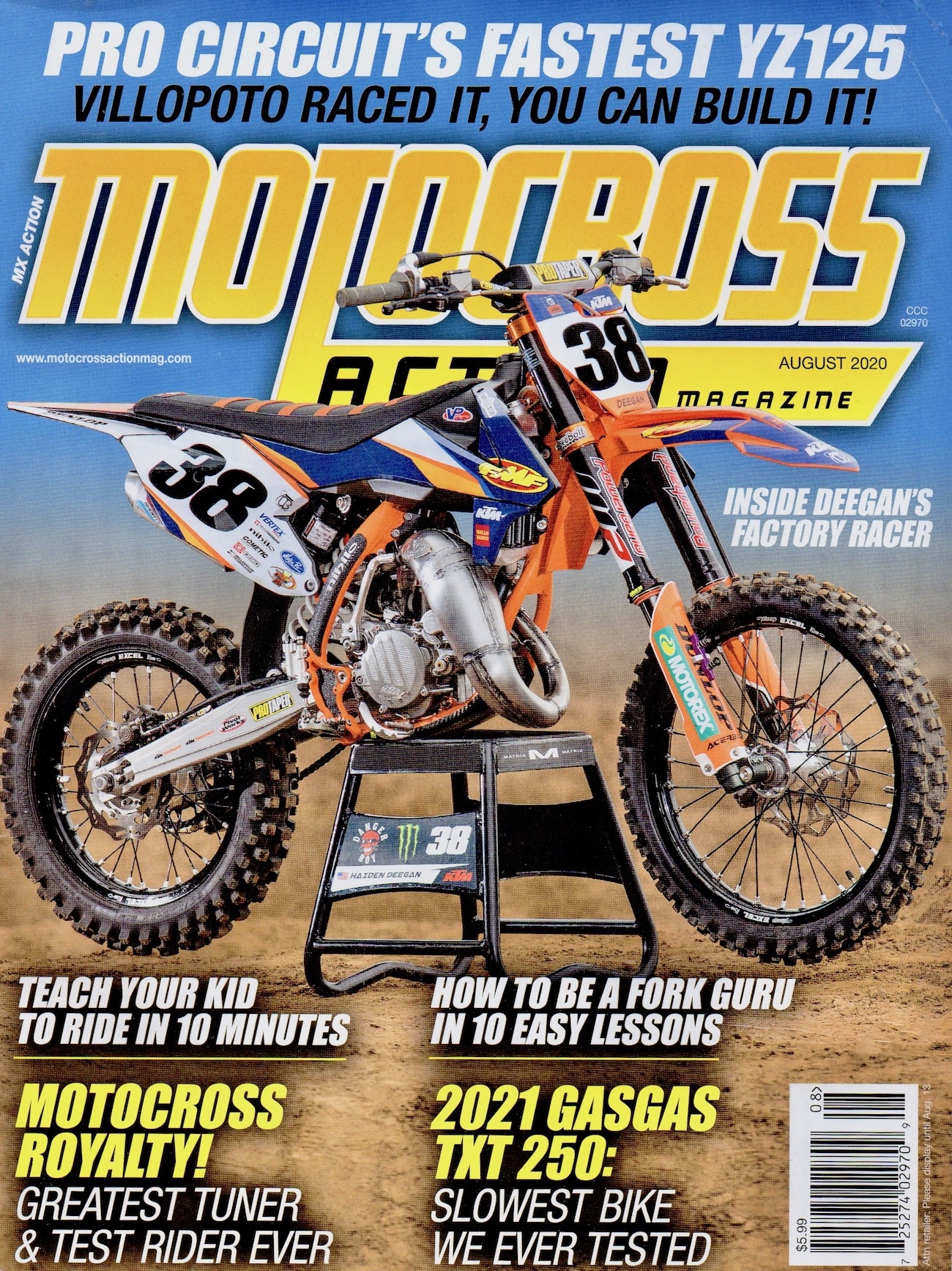 In this issue, out this week, we testa full race Pro Circuit Yamaha YZ125 that we built for the World Two-Stroke Championships. We also had Doug Dubach shepherd our GYTR-kitted YZ450F through its hop-up phase. Unwilling to leave well enough alone we herded up a bunch of kids to help us test a Stacyc electric balance bike, ask a kid to let us ride his full-race Supermini and not only resurrected a 2005 Honda CR125, but blew it up, while we were at it. If that wasn't enough we interview Rocket Rex Staten to prove that we weren't afraid of him.
HOW TO SUBSCRIBE TO MXA SO THAT YOU NEVER MISS ANOTHER ISSUE OR SPEND A PENNY
If you subscribe to MXA you can get the mag on your iPhone, iPad, Kindle or Android by going to the Apple Store, Amazon or Google Play or in a digital version. Even better you can subscribe to Motocross Action and get the awesome print edition delivered to your house by a uniformed employee of the U.S. Government. You can call (800) 767-0345 or Click Here (or on the box at the bottom of this page) to subscribe.
A FIRST LOOK AT WHAT THE 2021 GASGAS MODELS WILL LOOK LIKE
This is Taddy Blazusiak's 2021 GASGAS EC300 TPI. The only thing that doesn't resemble a KTM is the bodywork.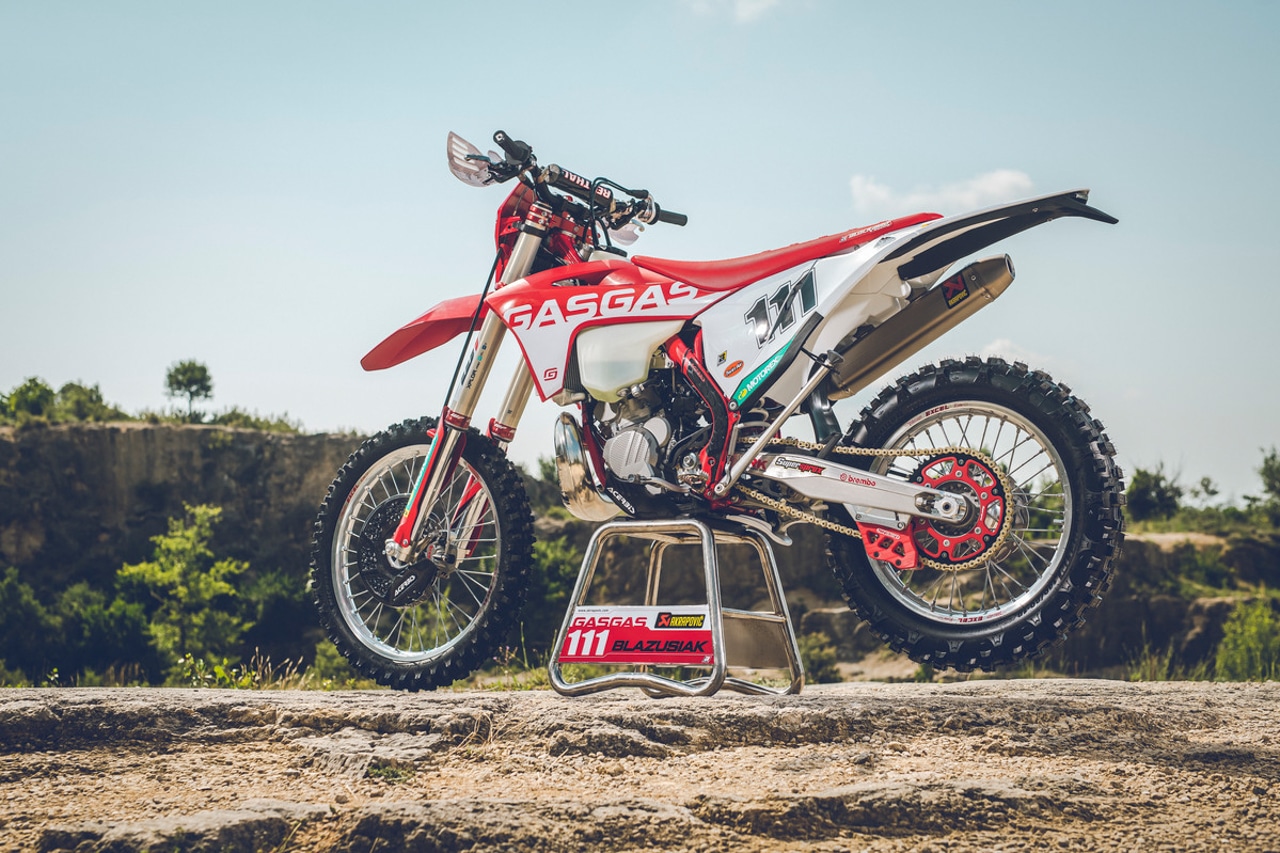 The other side of the GASGAS two-stroke.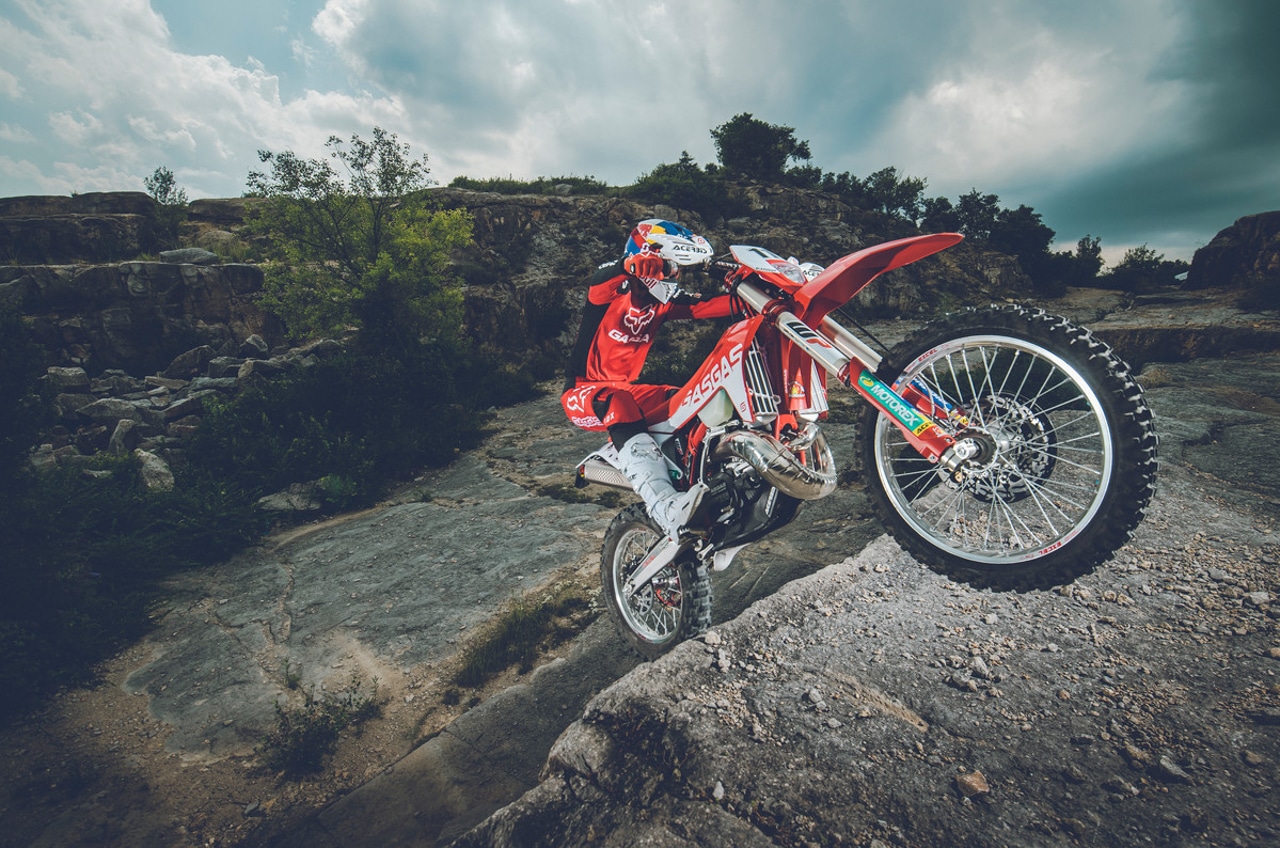 Taddy on his new ride.
LOST BUT NOT FORGOTTEN | FOLAN POWERED MCM 948 V2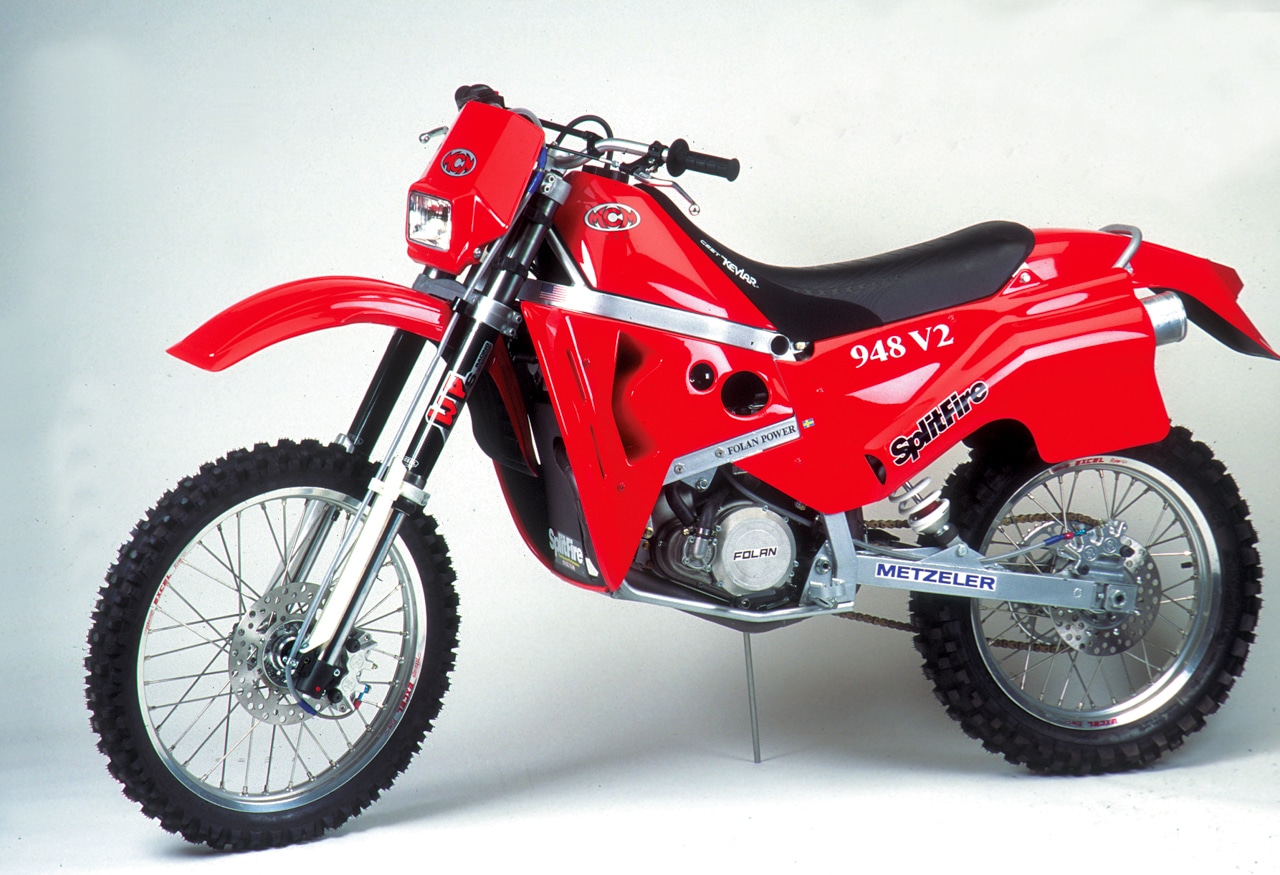 TAKE THE MXA 2020 READER SURVEY & HAVE A CHANCE TO WIN FREE THOR GEAR!

Score free head-to-toe Thor gear now! Complete our reader survey we'll take your input to help improve future web and monthly print content of Motocross Action. One lucky winner will be chosen at random to receive a free gear ensemble from Thor (style and/or color may vary). This year's Thor (www.thormx.com) gear giveaway includes the following: Prime Pro jersey and pants, Sector Split with MIPS helmet, Radial boots, Sniper Pro goggles, and Agile gloves. That's $750 worth of products, so don't miss this opportunity to win all this stylish gear for free! Fill out the entire survey!
THE MXA WRECKING CREW RESTORES A 1979 YAMAHA YZ125F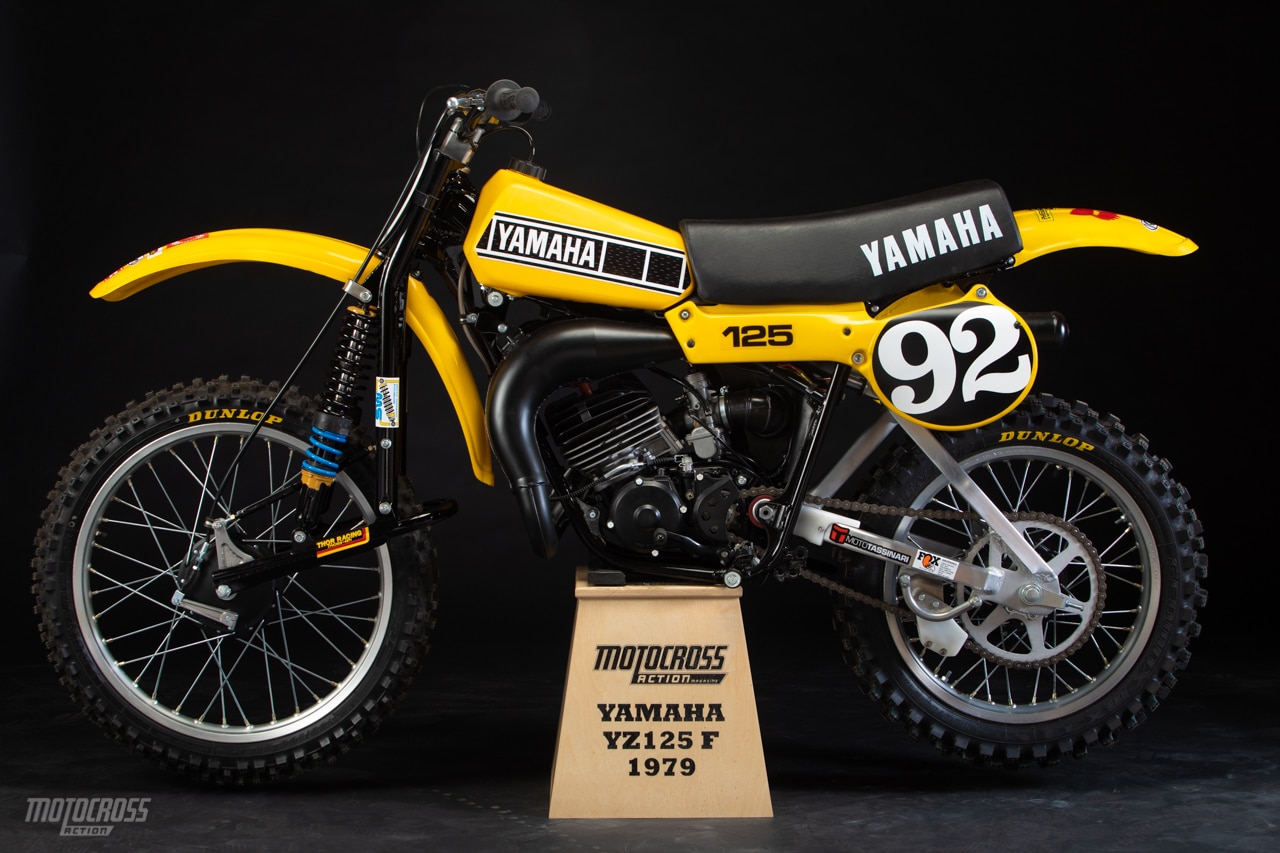 After the countless hours that were spent restoring this old dog, we got it on the dirt to reminisce on an age that has been forgotten in time. 
MXA TESTS HAIDEN "DANGER BOY" DEEGAN'S KTM 112cc SUPERMINI
HIGHLIGHTS OF THE ALL-NEW 2021 KAWASAKI KX250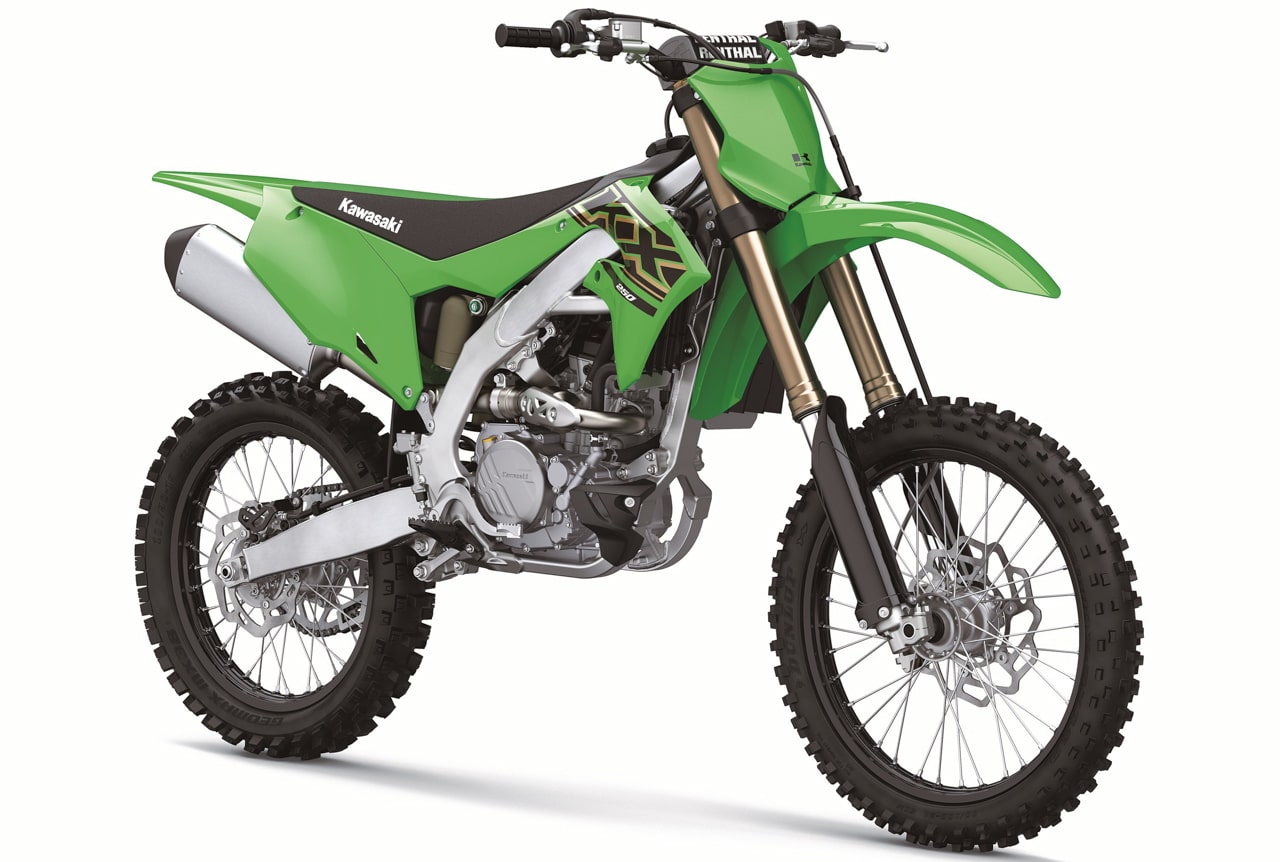 The 2021 KX250 gets a facelift. 
• New More powerful engine
• New Electric start
• New Belleville washer hydraulic clutch
• New Lightweight aluminum perimeter frame
• New Fine-tuned race-ready suspension and brake components
• New Slim, ergonomic bodywork
MSRP: $8299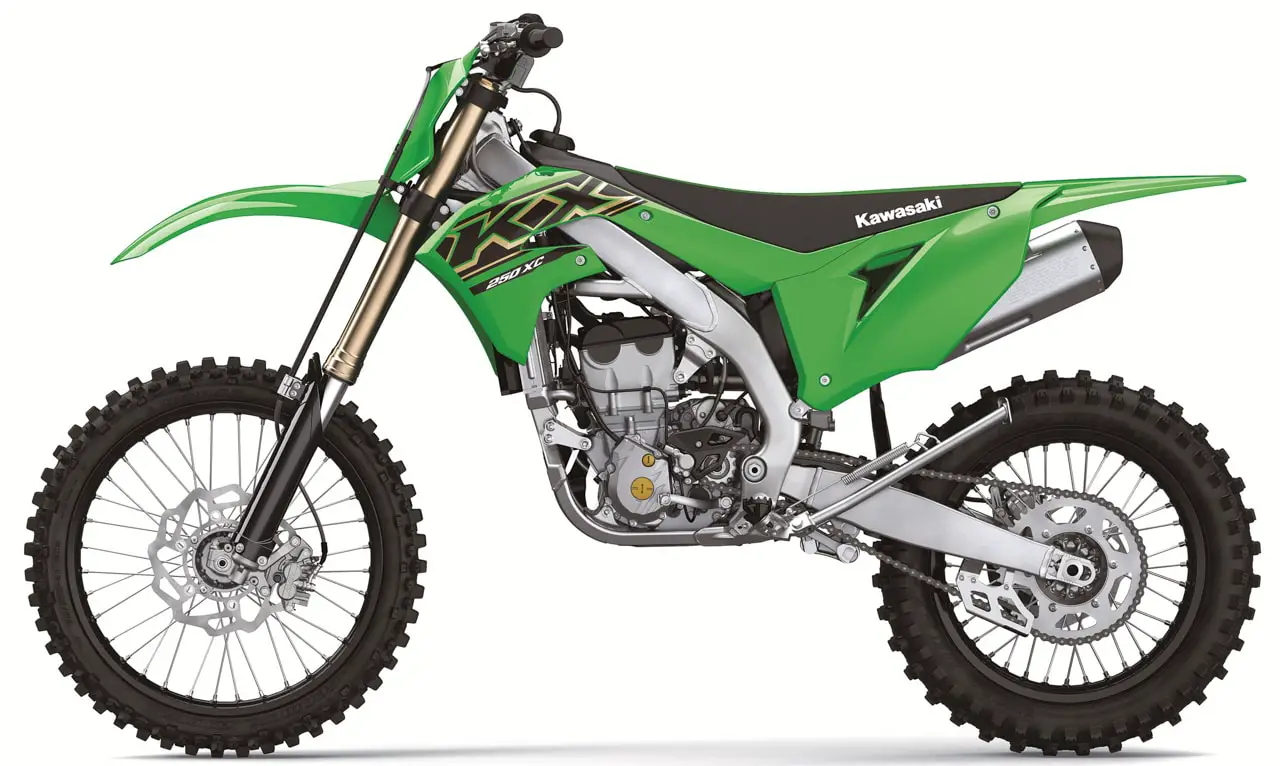 Kawasaki will also offer the KX250 in an off-road model the KX250XC. 
For a complete rundown of the 2021 KX250 click here. 
HIGHLIGHT OF THE 2021 KAWASAKI KX450
The 2021 KX450 has a few updates for the new model year. 
New dry film lubricant coating on the piston skirt
New larger diameter clutch plates and revised friction material
New Belleville washer spring hydraulic clutch for improved clutch performance
New factory-style 1-1/8" Renthal Fatbar handlebar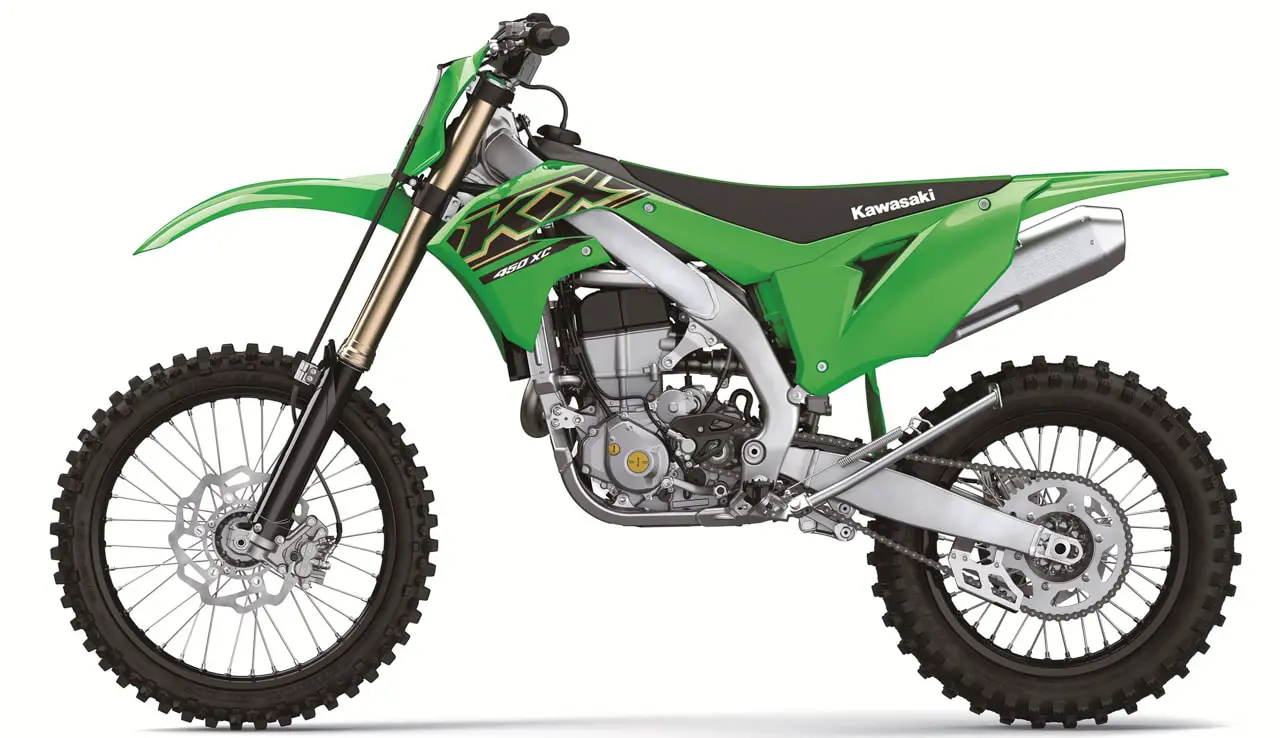 Kawasaki all include an off-road KX450 model to their line-up for 2021 called the KX450XC. 
THE WHEN, WHERE, HOW & WHY OF TITANIUM BOLTS
Titanium bolts save weight on your bike and in your wallet.
BOLT KITS IN VARIOUS ALLOYS
Dear MXA,
I want to exchange all the bolts on my 2018 Kawasaki KX450F for titanium replacements, including the axles, tank bolts, seat bolts, fender bolts, bar mounts and subframe bolts. I'm interested in saving as much weight as possible. What do I need to know?
Titanium has a high strength-to-weight ratio. In motocross, titanium applications are used to save weight and not for strength. Every factory team utilizes titanium modifications in some capacity. Ti is expensive, and while the material costs are greater, it is the manufacturing process that accounts for most of the increased price of a titanium part over a chromoly or aluminum one. Ti fasteners aren't just copies of stock bolts made with lighter material; the designs are more complex than the stockers, and they require additional machining. Using titanium wisely means considering more than overall weight savings. The location of the desired weight savings determines some degree of performance. Reducing unsprung weight with Ti parts like axles can improve suspension performance. Reducing weight away from the center of gravity of the bike with things like a Ti muffler or subframe bolt kit can help the handling performance slightly (although not always commensurate with the cost). Reducing reciprocating mass in the engine with parts like titanium valves and piston pins can increase engine performance. Titanium fork and shock springs should be given special consideration in any weight-saving situation. Titanium's light weight and high modulus of elasticity allow for fewer coils and a more active feel. Additionally, half the weight of the springs can be counted as unsprung weight. Finally, due to the physical properties of the material, Ti springs feel springier, livelier and perform better. It is smart to have any Ti spring's actual spring rate tested, since it isn't always the same rate as a steel spring.
As a rule of thumb, titanium fasteners are about half the weight of steel, and aluminum fasteners are about half the weight of titanium. Aluminum fasteners are also approximately the same price as steel. The drawback is strength. Before choosing a bolt, consider each fastener's specific duty. Is it under stress during normal operation?
screw
Is it vulnerable to sheer in a crash? Could you remove or break the bolt and still ride the bike? In the case of most bodywork bolts, aluminum is a better choice than Ti. The amount of weight saved on Ti bodywork bolts is insignificant when you can save double with aluminum bolts.
The weight savings using titanium can be impressive—and so can the cost. A bike can lose about 3 pounds if you replace the stock axles, swingarm pivot bolt, shock linkage bolts and big fasteners with titanium. Aftermarket Ti exhaust systems are 1 pound lighter than their aluminum/stainless brothers and 2 or 3 pounds lighter than the OEM unit. A Ti shock spring can save as much as 1-1/2 pounds. As for the prices, a kit that includes axles, linkage bolts and a swingarm pivot bolt will cost over $1000. A full Ti exhaust runs anywhere from $300 to $500 over the cost of an aftermarket stainless/aluminum exhaust. A Ti shock spring is around $420.
There are a few things to watch for with Ti bolts. Titanium bolts are close to steel in terms of strength, with the benefit of being 47 percent lighter. With a Ti bolt, it is much easier to gall and bugger up threads. If left untouched, Ti bolts can seize. This is caused when two dissimilar metals contact each other in the presence of an electrolyte. The galvanic action forces one metal to corrode at a much faster rate than normal; this is especially true of titanium and aluminum. This is not a problem on a factory bike, because the mechanic takes everything apart on a weekly basis. But, it could be an issue for the casual racer. Some mechanics use waterproof grease, anti-seize compound, Loctite or a mixture of the two (careful, some may not mix). If a titanium bolt does break, the harder material is much more difficult to drill out.
If it were us, we'd forgo most of your titanium dream and focus on the exhaust system, rear axle ($350), swingarm pivot bolt ($450) and shock linkage bolts ($400). Then, get an aluminum bolt kit for the bodywork ($60).
MXA YOUTUBE CHANNEL | HIT THAT SUBSCRIBE BUTTON

The MXA wrecking crew is everything moto related. Check out our MXA YouTube channel for bike reviews, Supercross coverage, rider interviews and much more. And don't forgot to hit that subscribe button.
TALK MOTO WITH MOTO MINDED PEOPLE. JOIN MXA'S FACEBOOK GROUP CHAT

We love everything moto and want to bring all moto junkies together into one place to share their two cents, ideas, photos, bike fixes, bike problems and much more. To check it out first you must need to or already have a Facebook account. If you don't, it isn't much work and you could even have an alias so nobody knows it is you. To join click HERE. After you request to join we will accept your request shortly after.
CLASSIC PHOTO
Ricky Carmichael getting the start ahead of teammate John Dowd during the 2000 outdoor Nationals.
---
Moto Trivia answer: Buddy Antunez racing the 1999 U.S. Open of Supercross inside the MGM arena in Las Vegas.