MOTOCROSS ACTION MID-WEEK REPORT BY DARYL ECKLUND

#WHIPITWEDNESDAY
Rider: Justin Hill
Location: Petco Park
Date: January 14th 2017
Photographer: Daryl Ecklund
Lens: 200mm f/2.8
Focal length: 200mm
Exposure: 1/2000 sec.
F-stop: 4
ISO: 800
TWO-STROKE SPOTLIGHT: JAY RIDOUT'S 2006 YAMAHA YZ125
To the naked eye this smoker beauty looks pretty stock. The cylinder is bored and ported to a 144cc and from the swingarm back is made up of a 2010 YZ250F. 
Hi Daryl.
I love the fact that two-strokes still get love in MXA. It seems everyone is only concerned with lap times and moto wins, but the fact of the matter is, 99% of us ride for fun, and what's more fun than a two-stroke? Don't get me wrong, racing a two-stroke against a four-stroke can be frustrating to say the least, but at the end of the day, does it matter if I got 15th instead of 5th in the local +30 class? I'd rather enjoy the race on a two-stroke, than enjoy the podium on a four-stroke.
I ride a 2006 Yamaha YZ125, which I bought new in 2006. I've had many other bikes during that time, 250Fs, 450Fs, and 250 two-strokes, but nothing puts a smile on my face like my 125.
Jay updated the plastics with the UFO kit and also used a Pro Circuit 304 Factory silencer. 
The major mods to my YZ125:
Bored and ported cylinder (144) done by Eric Gorr
2010 YZ250F swing-arm, linkage-arm, rear wheel, axle, caliper, chain guide, and brake rotors. (3 lbs of unsprung weight reduction)
RMR revalved suspension with SKF fork seals.
The more basic mods:
UFO updated plastics
Sunline V1 brake and clutch levers
Pro Circuit 304 factory silencer (I have basically every available pipe for the bike, Pro Circuit, FMF, DEP, but like the stock one the best)
Boyesen Rad Valve
Steel braided front brake line
Tusk footpegs, shift lever and rear brake pedal
Stegpegz (bought them after reading the review in MXA and really like them)
Ironman sprockets with DID ERT2 chain
MotionPro liteloc bead locks (every ounce helps!)
Editor's Note: Please keep those submissions coming. If you would like your bike to be featured in the "Two-Stroke Spotlight," please email me at [email protected]. All I ask is that you give a breakdown of your bike and a detailed description of the build. Please also send a few photos of your steed. By submitting your bike for the "Two-Stroke Spotlight," you agree to release all ownership rights to the images and copy to MXA. Please don't email me spam or try selling me Taylor Swift concert tickets or email me spam. I already celebrate T-Swizzle's entire collective, and there will be "bad blood" if you send me junk mail. See what I did there? Happy submitting your smoker.
CRUNCHING THE NUMBERS:250 WEST CHAMPIONSHIP
Justin Hill has won four races all in a row this season. Photo by Brian Converse
Aaron Plessinger trails Justin Hill by 18 points going into the second to last round of the 250 West series this weekend in Salt Lake. 14 points is a comfortable lead with only two rounds to go. If Aaron Plessinger finishes 5th or worst and Justin Hill wins, Hill will take the championship in Salt Lake without even having to race Vegas.
Aaron Plessinger still has a shot at the 250 West championship, but lady luck will have to be on his side. 
For Plessinger to win the championship over Hill, Hill can only score a maximum of 32 points over the next two round if Plessinger wins them. As an example, two 5th places by Hill will give the crown to Plessinger if he wins Salt Lake and Vegas.
Justin just has to keep riding the way he is and not let nerves get to him and he will be in a good position to take home to crown.

DIY: RESTYLE YOUR 2005 CRF 450 / 250 INTO A 2017 MODEL

Inaugural FMF 125 Dream Race Invitational Triple Crown Adds Two-Stroke Racing to 2017 Lucas Oil Pro Motocross Championship
The legacy of the sound and smell of a two-stroke engine has remained an integral part of the lore of the world's most prestigious motocross championship and its 45-year history. Now, for the first time since the move to four-stroke motorcycles, fans old and new will have the chance to watch a full gate of 125cc machines compete at the Nationals.
"FMF was founded on two-stroke machines back in 1973, and we are very pleased to be a part of the new two-stroke movement that is taking place," said FMF Racing Marketing Director Donny Emler, Jr. "Working with MX Sports Pro Racing on the idea to have a 'Triple Crown' event and have the promoters at each of these legendary tracks jump at the opportunity is pretty special. I can't wait to hear these races take place!"
125 Dream Race at the 2016 Peterson CAT Washougal National. Photo Courtesy 125dreamrace.com
The format for each of the three races in the Triple Crown will feature one practice and one moto, which will take place before the first 450 and 250 Class motos. The competitors that will make up each 125 Dream Race field will consist of past champions, former pros, factory-level amateur competitors, and potentially even industry icons and celebrities.
"The opportunity to pay homage to the roots of American motocross was simply too good to pass up," said Davey Coombs, President of MX Sports Pro Racing. "The draw of a two-stroke has remained prevalent despite the progression of the sport, and thanks to the longstanding partnership we have with a passionate supporter like FMF we have the ability to give our fans and the motocross industry what it wants with a truly special showcase at multiple rounds of the Lucas Oil Pro Motocross Championship."
FMF Racing's sponsorship of the Lucas Oil Pro Motocross Championship, and the sport of motocross, spans decades. The iconic exhaust manufacturer also serves as the title sponsor of the FMF Glen Helen National on Memorial Day weekend (May 27).
Last year's 125 Dream Race Podium from Washougal (L-R): David Pingree, Carson Brown, Ivan Tedesco. Photo Courtesy 125dreamrace.com
"After our inaugural 125 Dream Race Invitational at Washougal last year, it's exciting to have MX Sports Pro Racing recognize the vision of what the 125 Dream Race stands for, and what it brings to the industry and community of current motocross racers and fans, and those still to come." says Joey Lancaster, the founder of the original 125 Dream Race, now entering its sixth year apart of the National's amateur weekend racing program at Washougal MX Park.
Tickets to each race of the FMF 125 Dream Race Invitational Triple Crown are available at ProMotocross.com. For more information regarding the Triple Crown, visit 125dreamrace.com or email [email protected]
MXA EXCLUSIVE VIDEO: JASON ANDERSON WIDE OPEN AT BAKER'S FACTORY
MXA PRODUCT SPOTLIGHT: WORKS CONNECTION CRF EZ OIL DRAIN SYSTEM FOR 2017 CRF450R / CRF450RX
Performing an oil change on the 2017 Honda CRF450R or CRF450RX can be a challenge to complete without making a mess of things due to the large diameter of the oil drain plug. The CRF EZ Oil Drain System meets this challenge head on with its simple to use adaptor/hose/clamp design. Just lay the CRF over with the throttle end of the handlebars on a bike stand, remove the oil drain plug, thread the oil drain system into the oil drain hole and stand the CRF back up. And with drain pan positioned below the engine, release the tension on the drain clip to allow engine oil to drain. Quick, simple and clean! Retail $37.95. For more info go to www.worksconnection.com.
PHOTO OF THE PAST: ERNESTO FONSECA FACTORY HONDA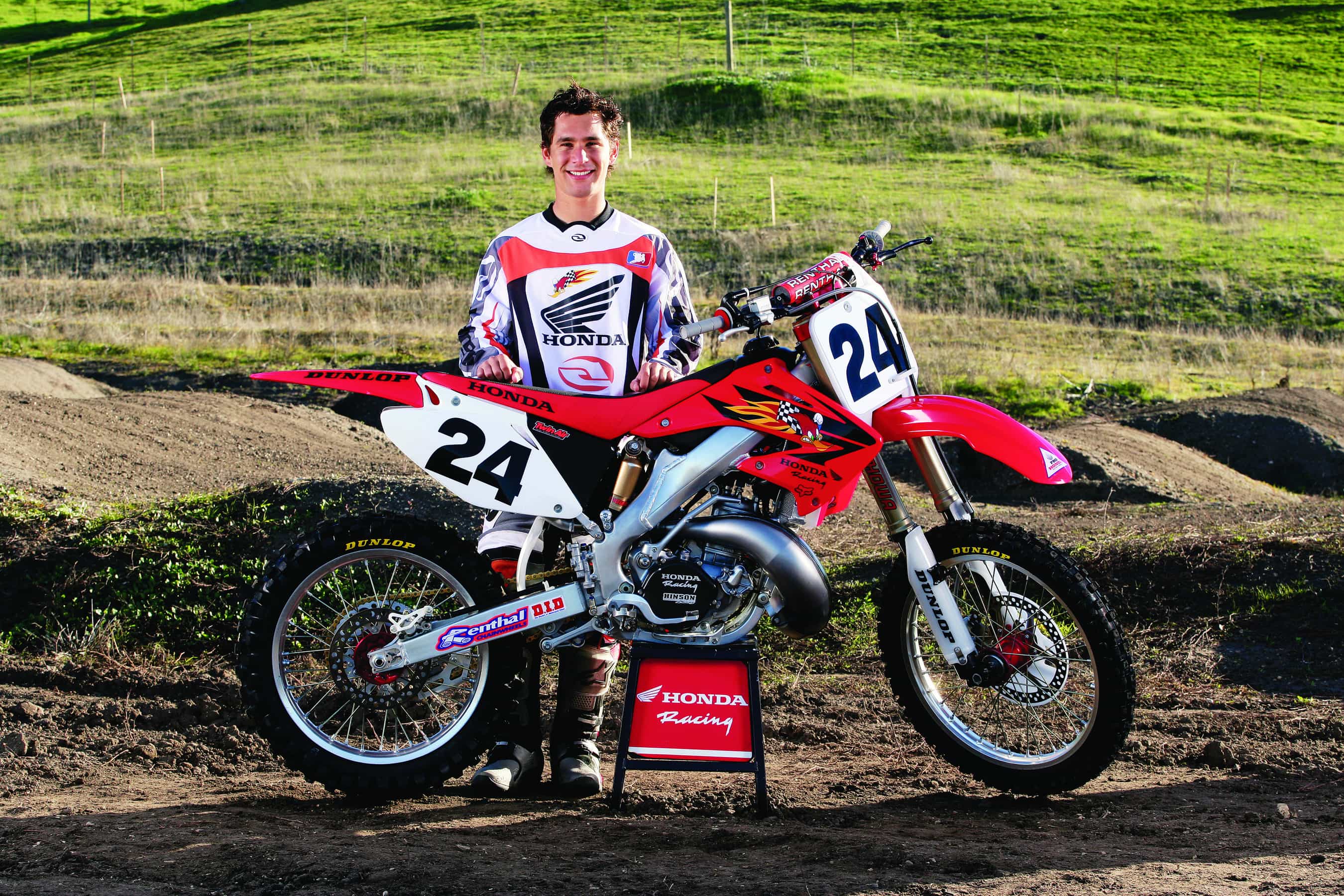 INTERVIEW: JUSTIN BARCIA PREPARES FOR OUTDOORS

2017 RACE SCHEDULES: BE THERE OR BE SQUARE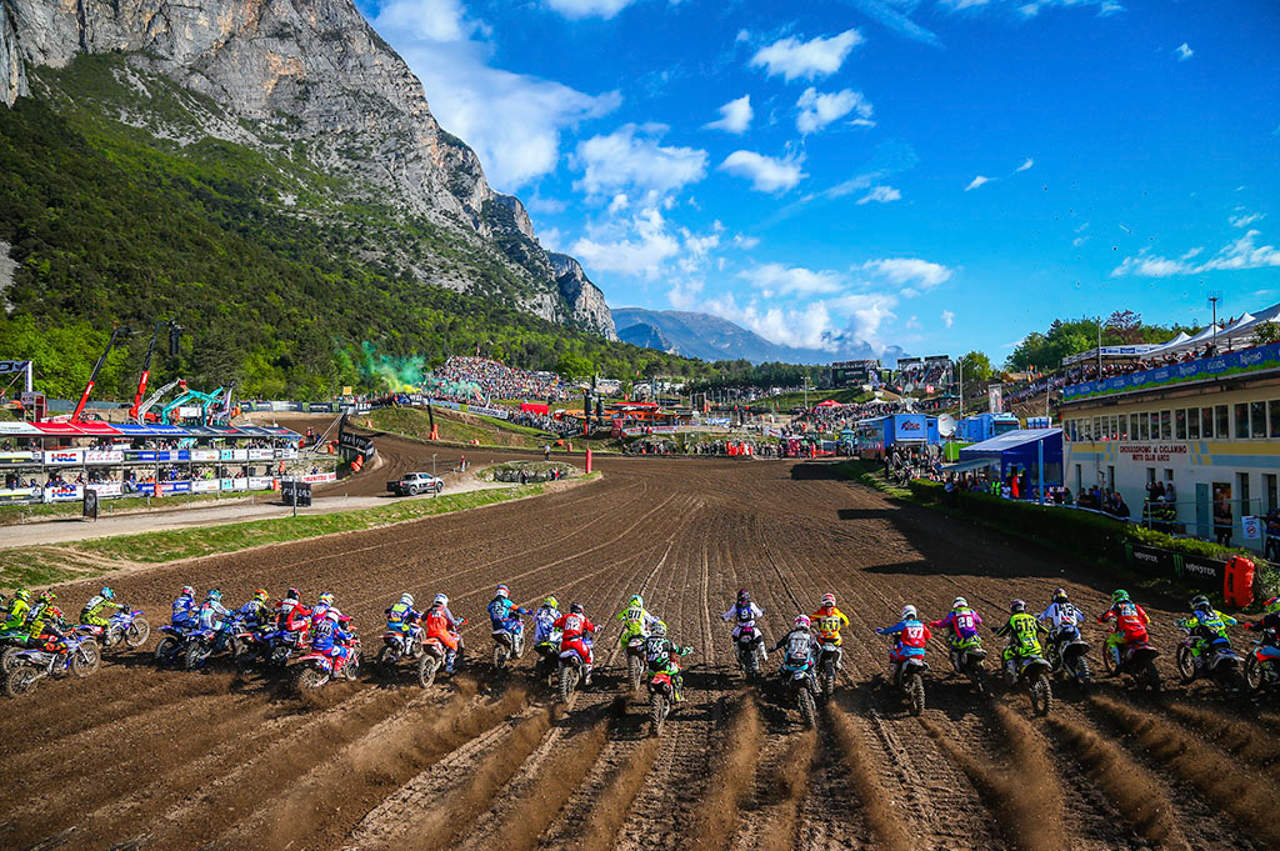 California is the richest race state in the union, with seven major events in 2017. Folks in Michigan should rejoice, as Supercross (Detroit), Arenacross (Grand Rapids) and the Lucas Oil Nationals (Red Bud) visit "The Great Lake State." And those residing in the Pacific Northwest will be happy hosting a bevy of events, from Supercross to the AMA Nationals.
2017 MONSTER ENERGY SUPERCROSS SERIES
January 7…Angel Stadium…Anaheim, CA (West)
January 14…Petco Park…San Diego, CA (West)
January 21…Angel Stadium…Anaheim, CA (West)
January 28…University of Phoenix…Glendale, AZ (West)
February 4…Alameda Coliseum…Oakland, CA (West)
February 11…AT&T Stadium…Arlington, TX (West)
February 18…U.S. Bank Stadium…Minneapolis, MN (East)
February 25…Georgia Dome…Atlanta, GA (East)
March 4…Rogers Centre…Toronto, Canada (East)
March 11…Daytona Speedway…Daytona, FL (East)
March 18…Lucas Oil Stadium…Indianapolis, IN (East)
March 25…Ford Field…Detroit, MI (East)
April 1…America's Center…St. Louis, MO (East)
April 8…CenturyLink Field…Seattle, WA (West)
April 22…Rice-Eccles Stadium…Salt Lake City, UT (West)
April 29…MetLife Stadium…East Rutherford, NJ (East)
May 6…Sam Boyd Stadium…Las Vegas, NV (East/West)
*Visit http://www.supercrosslive.com/ to purchase tickets
2017 AMSOIL ARENACROSS SERIES
January 7-8…U.S. Bank Arena…Cincinnati, OH
January 13-15…Van Andel Arena…Grand Rapids, MI
January 20-22…Royal Farms Arena…Baltimore, MD
January 28-29…Bridgestone Arena…Nashville, TN
February 4-5…Freedom Hall…Louisville, KY
February 18-19…Sprint Center…Kansas City, MO
February 24-26…Georgia Dome…Atlanta, GA
March 3-5…Landers Center…Southaven, MS
March 11-12…Smoothie King Center…New Orleans, LA
March 18-19…Moda Center…Portland, OR
March 24-26…Livestock Events Center…Reno, NV
April 1-2…Golden I Center…Sacramento, CA
April 22-23…Denver Coliseum…Denver, CO
May 5-7…Orleans Arena…Las Vegas, NV
*Visit http://www.supercrosslive.com/ to purchase tickets
2017 LUCAS OIL PRO MOTOCROSS CHAMPIONSHIP
May 20…Hangtown…Sacramento, CA
May 27…Glen Helen…San Bernardino, CA
June 3…Thunder Valley…Lakewood, CO
June 17…High Point…Mount Morris, PA
June 24…Muddy Creek…Blountville, TN
July 1…Red Bud…Buchanan, MI
July 8…Southwick…Southwick, MA
July 22…Spring Creek…Millville, MN
July 29…Washougal…Washougal, WA
August 12…Unadilla…New Berlin, NY
August 19…Budds Creek…Mechanicsville, MD
August 26…Ironman…Crawfordsville, IN
* Visit http://www.promotocross.com/mx/tickets to buy tickets
2017 FIM MOTOCROSS WORLD CHAMPIONSHIP
February 25…Losail…Qatar
March 5…Pangkal Pinang…Indonesia
March 19…Neuquen…Argentina
April 2…Leon…Mexico
April 16…Trentino…Italy
April 23…Valkenswaard…The Netherlands
May 7…Kegums…Latvia
May 21…Teutschenthal…Germany
May 28…Ernee…France
June 11…Orlyonok…Russia
June 25…Maggiora…Italy
July 2…Agueda…Portugal
July 23…Loket…Czech Republic
August 6…Lommel…Belgium
August 13…Frauenfeld…Switzerland
August 20…Uddevalla…Sweden
September 3…Charlotte…USA
September 10…Assen…The Netherlands
September 17…Villars sous Ecot…France