MOTOCROSS ACTION MID-WEEK REPORT | ELECTRIC START KX500 IN THE WORKS

#WHIPITWEDNESDAY
Rider: Daryl Ecklund
Photographer: John Ker
Year: 2014
Bike: 2014 Yamaha YZ450F
Lens: 24-105mm
Focal length: 75mm
Exposure: 1/2000th
F-stop: 7.1
ISO: 1000
TWO-STROKE SPOTLIGHT: RANDY PALLAREZ'S 2000 SUZUKI RM250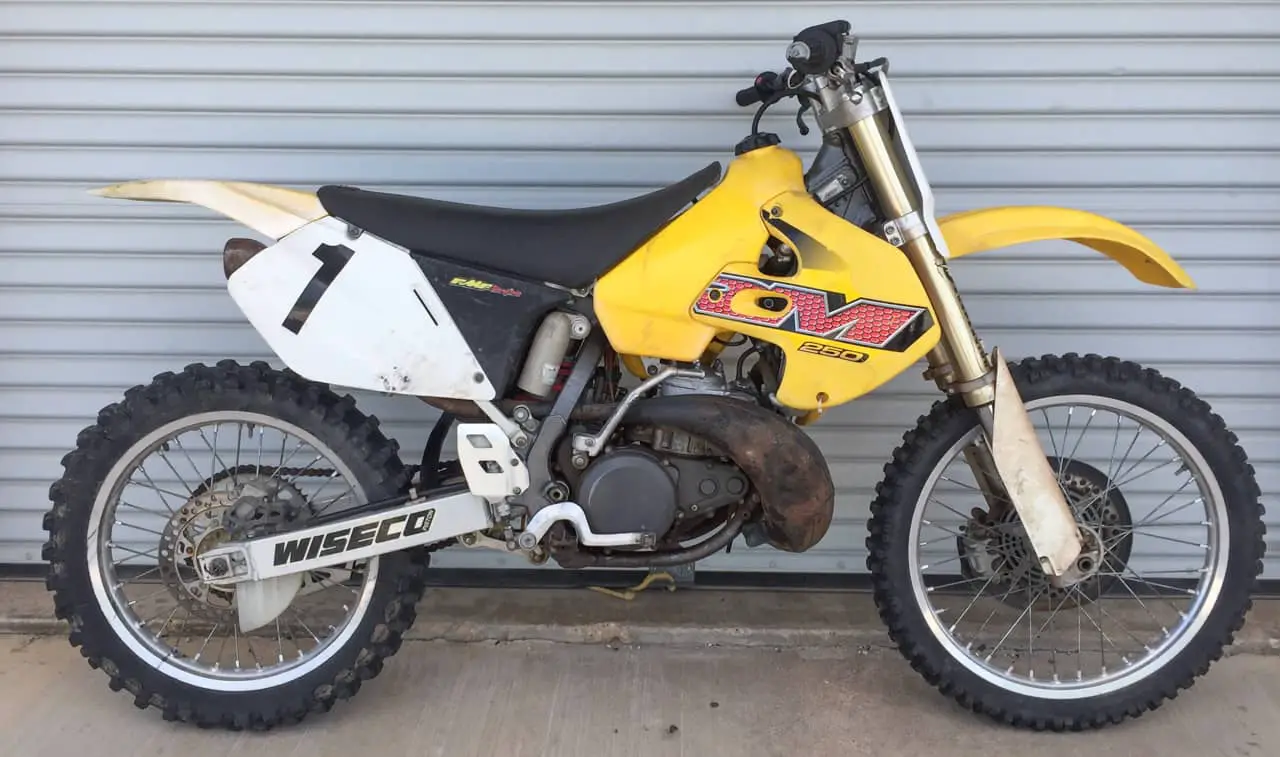 Before the facelift. 
"I picked up this 2000 Suzuki RM250 two-stroke really cheap! The impeller seal was out, everything else was in running condition. This is usually an easy fix. Oh no, not with me! I had to pull the engine out and split the cases for an eight dollar seal on this one. This turned into my snow ball down hill from @#!* ! You'd think the snow would have melted though. Love the Two Stroke Spotlights, thanks" –Randy Pallarez from  Abilene, TX.
After facelift. 
Editors Note: Please keep those submissions coming. If you would like your bike to be featured in the "Two-Stroke Spotlight," please email me at [email protected]. All I ask is that you give a breakdown of your bike and a detailed description of the build. Please also send a few photos of your steed. By submitting your bike for the "Two-Stroke Spotlight," you agree to release all ownership rights to the images and copy to MXA. Please don't email me spam or try selling me Taylor Swift concert tickets or email me spam. Happy submitting your smoker. 
6D HELMETS AND DYNAMIC RESEARCH WIN GRAND PRIZE AWARD OF $500,000
With traumatic brain injury and concussions becoming a growing concern among amateur and professional athletes, the NFL and GE have collaborated with Under Armour and NIST and created the four-year, $60 million Head Health Initiative. They announced awarding 6D Helmets and Dynamic Research the Head Health Challenge III's $500,000 grand prize for their work with 6D's proprietary Omni-Directional Suspension™ (ODS) technology.
"We're thrilled to be named the winners of the Head Health Challenge III along with our project partners Dynamic Research Inc.," said Bob Weber, CEO and co-founder of 6D Helmets LLC. "Together we worked to further develop Omni-Directional Suspension for application into multi-impact helmets. This award allows us to continue to refine our system for future helmet applications."
"The goal of this challenge is to support innovation and help stimulate the marketplace with next-generation materials and design, and the impressive work by Dynamic Research and 6D Helmets has the potential to do just that," said Jeff Miller, NFL executive vice president of Health and Safety Initiatives.
The Head Health Challenge III kicked off in early 2015 and attracted applications from more than 125 diverse companies and academic institutions. An independent panel of expert judges narrowed the list down to five finalists, and each were awarded $250,000 and a year of development time to enhance their materials while competing for the grand prize.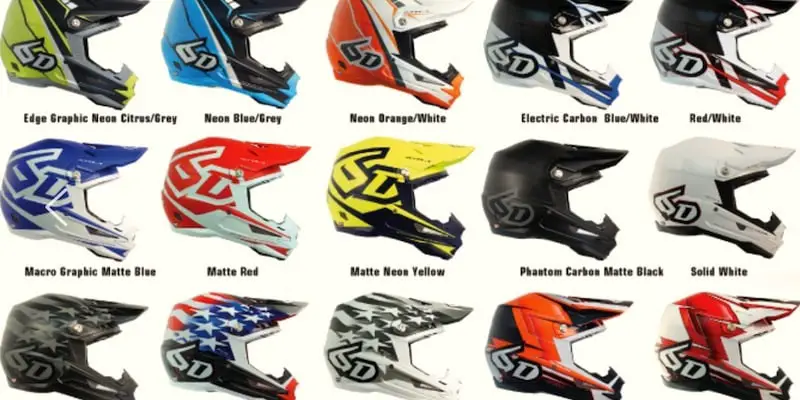 The Omni-Directional Suspension technology was originally developed by 6D beginning in 2011 and was sold commercially in its 2013 motorcycle and bicycle helmet lines. During the Head Health Challenge, 6D and Dynamic Research used advanced computer modeling, finite element analysis, and a series of iterative improvements to create a novel derivative of 6D's ODS technology with an unusual geometric structure. The judges award decision was based on the new multi-impact material systems' performance, potential commercial application and novel design. It reduced certain measures of impact by more than 70 percent when compared with baseline foam material commonly used in protective gear.
"The Challenge allowed us to exercise material testing and analysis that further unlocked the potential of our ODS technology," said Robert Reisinger, director of engineering and co-founder of 6D Helmets. "Over the course of the challenge, we gained a greater understanding of its capabilities by individually tuning for both linear and rotational forces to reduce brain injuring accelerations. Some of these new features are already supported in our latest product offerings."
NIST established a dedicated testing facility for the competition to provide a common measure of the materials' performance. Each team submitted refined materials to NIST for testing at several points during the year, and NIST test data was provided back to them as feedback to modify their materials toward improved performance.
"The testing data collected by NIST researchers using this new measurement platform also helped the judges to fairly evaluate the diverse materials concepts developed by the finalists," said Michael Fasolka, deputy director of the NIST Material Measurement Lab.
"I want to thank the NFL, GE, Under Armour, and NIST for sponsoring this challenge, and driving research," concluded Weber. "The $500,00 grand prize, which we share with Dynamic Research, will allow us both, and the industry as a whole, to move further in a positive direction to improve helmet performance and brain protection."

For more information about 6D Helmets and its products, go to www.6dhelmets.com.

MONSTER ENERGY CUP 2017
October 14, 2017 in Las Vegas is where you'll see what is to come for the 2018 Supercross season.
Only one rider since the Monster Energy Cup's inception has won the Monster million. Below is a list of all the winners by year.
RYAN VILLOPOTO – 2011 (ONLY $1 MILLION WINNER)
JUSTIN BARCIA – 2012
JAMES STEWART – 2013


DAVI MILLSAPS – 2014
KEN ROCZEN – 2015
ELI TOMAC – 2016
BE A MX COACH PODCAST
JOIN MXA'S SNAP CHAT FEED

If you are a Snap Chat user then add us to your stories. Get sneak peaks of everything moto. Our Snap Chat name is motocrossaction. Or just take a Snap of the picture above and it will add MXA automatically to your feed.
WHAT THE MXA WRECKING CREW IS UP TO
Christmas has came early for the MXA wrecking crew. 2018 goodies ready to be race tested. 
What is this? KX500 engine in a green KTM frame! Future MXA project.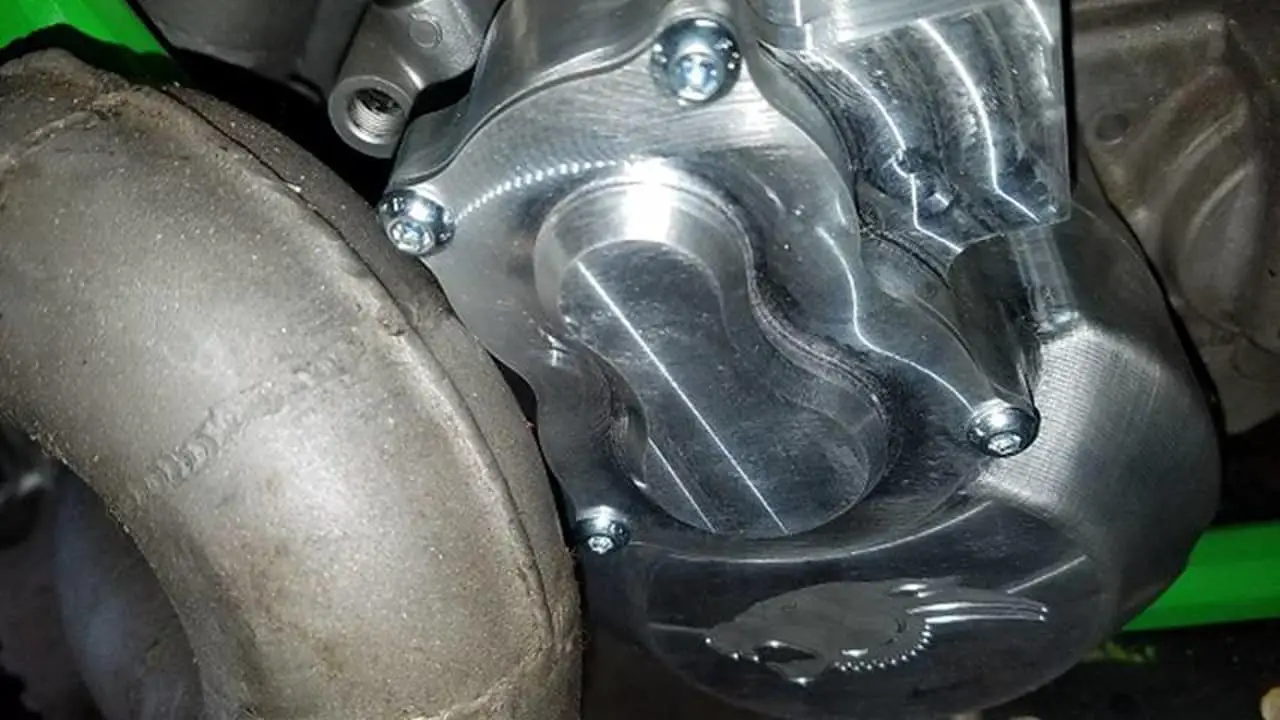 This shiny piece of metal is an electric start addition to the MXA KX/KTM 500 project bike.
We got some time on the 2018 Suzuki RM-Z250 at the JGR compound about a month ago. We are back to testing it on our home turf. Nobody has any complaints about the bike. It is just slow. Only lots of money can fix slow.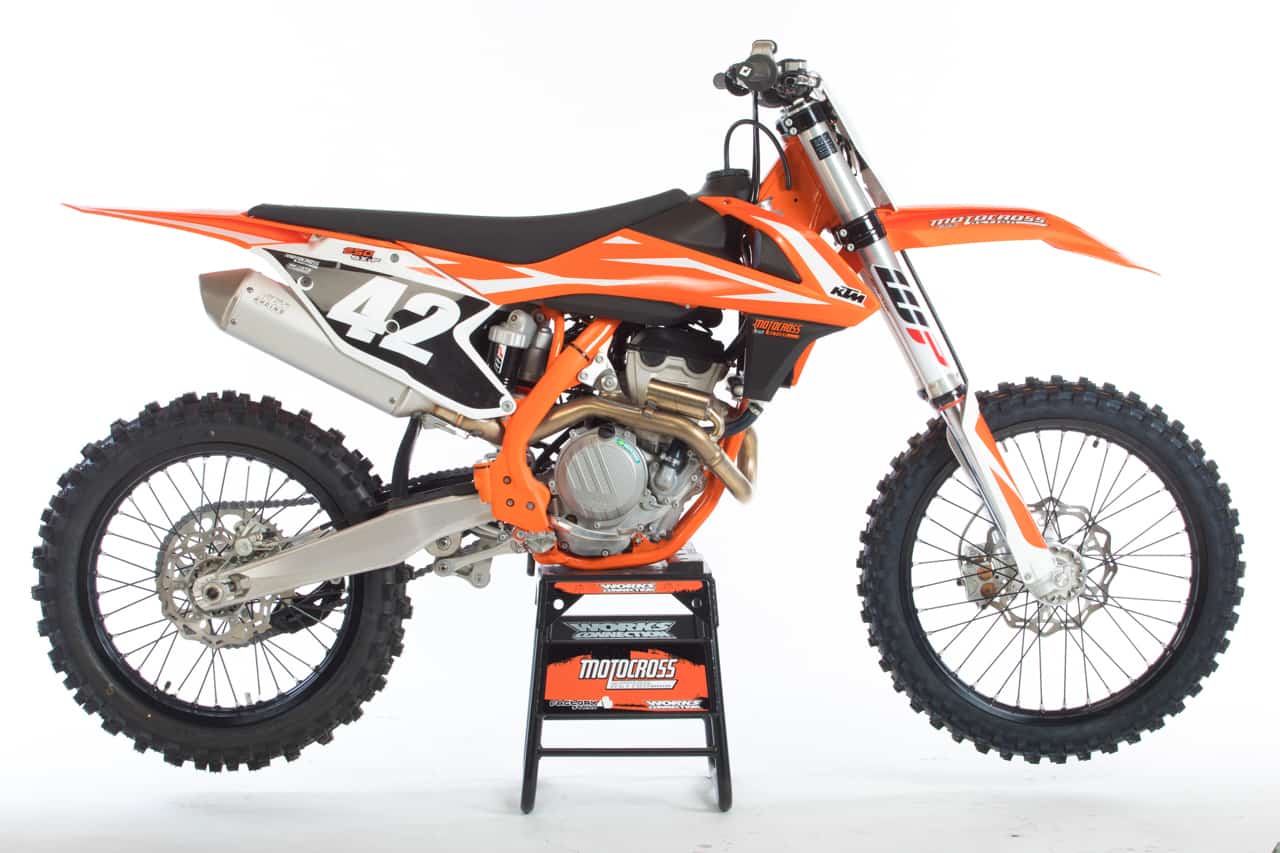 There are only refinement made to the 2018 KTM 250SXF. The engine has been left alone so you still have that screaming 44 horsepower on top end. It revs to the moon and back and keeps on going. The updated suspension settings so far seem to hold up better in the stroke and improves the contact patch with the front tire and the ground. 
TALK MOTO WITH MOTO MINDED PEOPLE. JOIN MXA'S FACEBOOK GROUP CHAT
We love everything moto and want to bring all moto junkies together into one place to share their two cents, ideas, photos, bike fixes, bike problems and much more. To check it out first you must need to or already have a Facebook account. If you don't, it isn't much work and you could even have an alias so nobody knows it is you. To join click HERE. After you request to join we will accept your request shortly after.
HINSON CLUTCH COMPONENTS 2018 RIDER SUPPORT ENROLLMENT
 Hinson Clutch Components is now accepting resumes for the 2018 rider support season. Apply now to ensure you get in before our budget is full.
All rider support is being handled directly through our website www.hinsonracing.com. You will apply / submit your resume by clicking the banner on our homepage where you will fill out all the necessary information. Once you have done that, you will receive an email from us with further instructions.
All sponsored riders will be able to shop with their discount directly on our website by logging in to their support account. Whether you need to do a quick price check on some clutch components or place an order with your discount, you'll be able to do so with our rider support platform.
To apply click the "Rider Support" banner on our home page or click the link below:
www.hinsonracing.com/sponsorship-registration/
PHOTO OF THE PAST: GARY "THE PROFESSOR" BAILEY
Gary Bailey was a racer, motocross coach and trainer, and dad to motocross hero David Bailey. As a motocross coach he was insistent  in teaching his students how to master their  controls. Here is Gary doing a nose wheelie before it was called a nose wheelie on a 1980 Kawasaki KX80. 
2017-18 RACE SCHEDULES: BE THERE OR BE SQUARE
2018 MONSTER ENERGY SUPERCROSS SCHEDULE
Jan. 6…… Anaheim, CA…… Angel Stadium
Jan. 13…… Houston, TX…… NRG Stadium
Jan. 20…… Anaheim, CA…… Angel Stadium
Jan. 27…… Glendale, AZ…… U. of Phoenix Stadium
Feb. 3…… Oakland, CA…… Oakland Aameda Coliseum
Feb. 10…… San Diego, CA…… Petco Park
Feb. 17…… Arlington, TX…… AT&T Stadium
Feb. 24…… Tampa, FL…… Raymond James Stadium
Mar. 3…… Atlanta, GA…… Mercedes-Benz Stadium
Mar. 10…… Daytona, FL…… Daytona Intl. Speedway
Mar. 17…… St. Louis, MO…… Dome at America's Center
Mar. 24…… Indianapolis, IN…… Lucas Oil Stadium
Apr. 7…… Seattle, WA…… Centurylink Field
Apr. 14…… Minneapolis, MN…… U.S. Bank Stadium
Apr. 21…… Foxborough, MA…… Gillette Stadium
Apr. 28…… Salt Lake City, UT…… Rice-Eccles Stadium
May 5…… Las Vegas, NV…… Sam Boyd Stadium
2017 FIM MOTOCROSS WORLD CHAMPIONSHIP
February 25…Losail…Qatar
March 5…Pangkal Pinang…Indonesia
March 19…Neuquen…Argentina
April 2…Leon…Mexico
April 16…Trentino…Italy
May 7…Kegums…Latvia
May 21…Teutschenthal…Germany
May 28…Ernee…France
June 11…Orlyonok…Russia
July 2…Agueda…Portugal
July 23…Loket…Czech Republic
August 6…Lommel…Belgium
August 13…Frauenfeld…Switzerland
August 20…Uddevalla…Sweden
September 3…Gainesville…USA
September 10…Assen…The Netherlands
September 17…Villars sous Ecot…France