MOTOCROSS ACTION MID-WEEK REPORT | JASON ANDERSON RETURNS

#WHIPITWEDNESDAY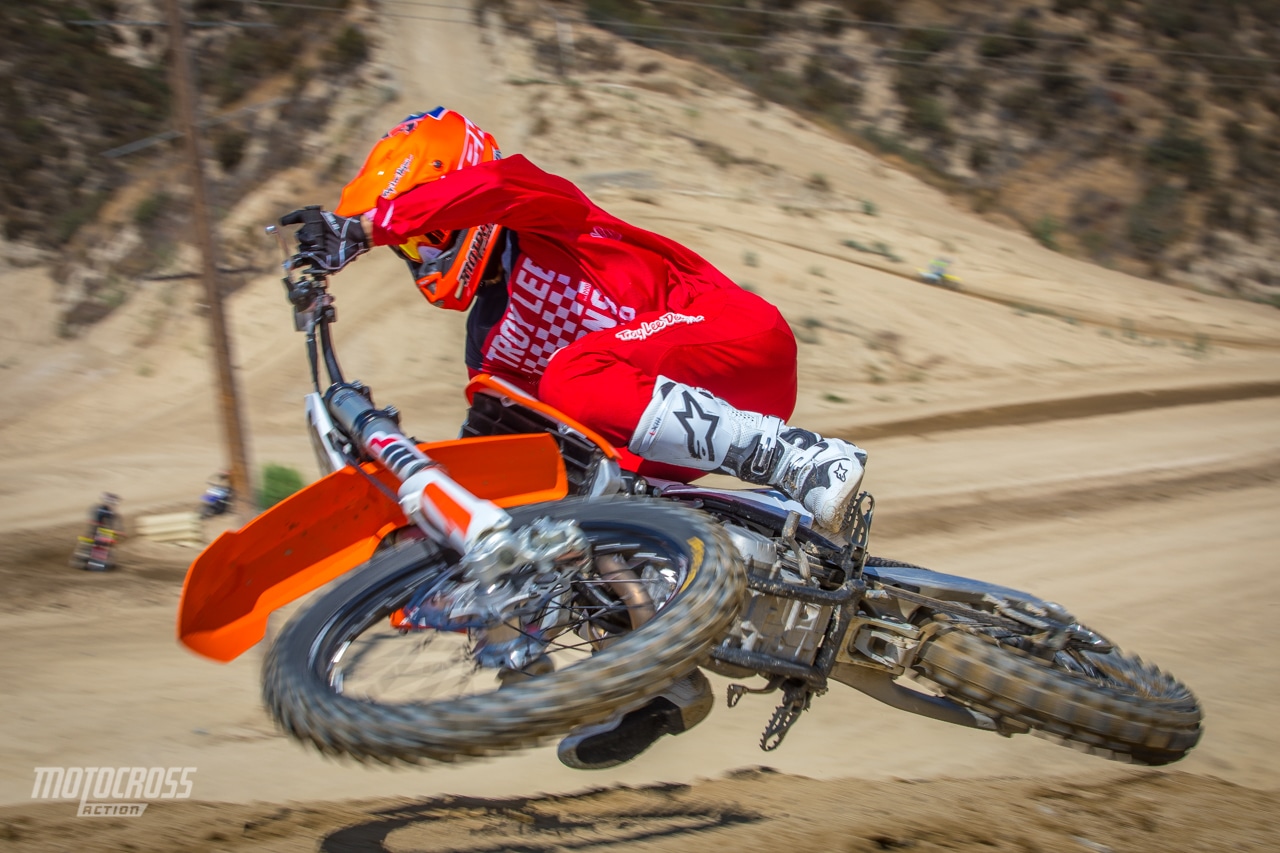 Rider: Brian Medeiros
Bike: 2019 KTM 450SXF
Lens: 200mm f/2.8
Focal length: 70mm
Exposure: 1/200sec
F-stop: f/513
ISO: 125
TWO-STROKE SPOTLIGHT: MICHAEL KOLAR'S 2003 HONDA CR125
"It's a 2003 Honda CR125, but I am a big fan of the grand national Honda bikes of Bailey, Stanton, Bayle, and McGrath. It's a stock bike with the exception of the plastics, custom graphics and hand made number plate backgrounds." –Mike Kolar
EDITORS NOTE: Please keep those submissions coming. If you would like your bike to be featured in the "Two-Stroke Spotlight," please email me at [email protected]. All I ask is that you give a breakdown of your bike and a detailed description of the build. Please also send a few photos of your steed. By submitting your bike for the "Two-Stroke Spotlight," you agree to release all ownership rights to the images and copy to MXA. Please don't email me spam or try selling me Taylor Swift concert tickets or email me spam. I already celebrate T-Swizzle's entire collective, and there will be "bad blood" if you send me junk mail. See what I did there? Happy submitting your smoker.

LORETTA LYNN'S THROUGH DENNIS STAPLETON'S LENS
Loretta Lynn Dude Ranch in Hurricane Mills, Tennesse is home of the biggest amateur National of the year. 
Just about every big name racer has came through the Loretta Lynn gates. 
That's right, there is a general store on the same property as the legendary track.
Moto Dad, Brian Deegan prepping his son, Haiden Deegan's gate. 
Haiden went on to win all three motos of the 65cc 7-11 class. 
Which line would you pick?
Nate Thrasher won the Supermini class in dominating fashion.
It that a mini van tank?
Jordan Jarvis won the WMX class.
Kenny Day 30+ champion with moto scores 3-3-2.
2019 TROY LEE DESIGNS SE4 POLYACRYLITE BAJA HELMET
The lightweight SE4 Polyacrylite Baja helmet incorporates the same triple-density EPS liner to better absorb low- and high-speed impacts and reinforced chin bar with EPP liner. The SE4 Polyacrylite also utilizes the MIPS protection system, one of the most significant innovations in helmet technology in recent years. www.troyleedesigns.com
THURSDAY AT GLEN HELEN
We saw Jason Anderson back on the bike after been sidelined since June 1st after his collision with another rider at Glen Helen. He was already putting in strong solid motos. 
The MXA wrecking crew was out testing the 2019 KTM 450SXF. Here is Brian Medeiros taking it through its paces. 
Aaron Plessinger passing the pit board crew.
The Autotrader Suzuki rider of Weston Peick putting in solid laps. 
The TLD/KTM rider of Sean Cantrell. 
Factory Kawasaki rider Josh Grant. 
Colt Nichols. 
Offroad rider Justin Jones. 
Chase Sexton. 
CHAD REED BIKE FOR SALE
This is the last Chad Reed Husky FC450 that is up for sale for $10,000. If interested email [email protected]

MXA | MOTO | TRIVIA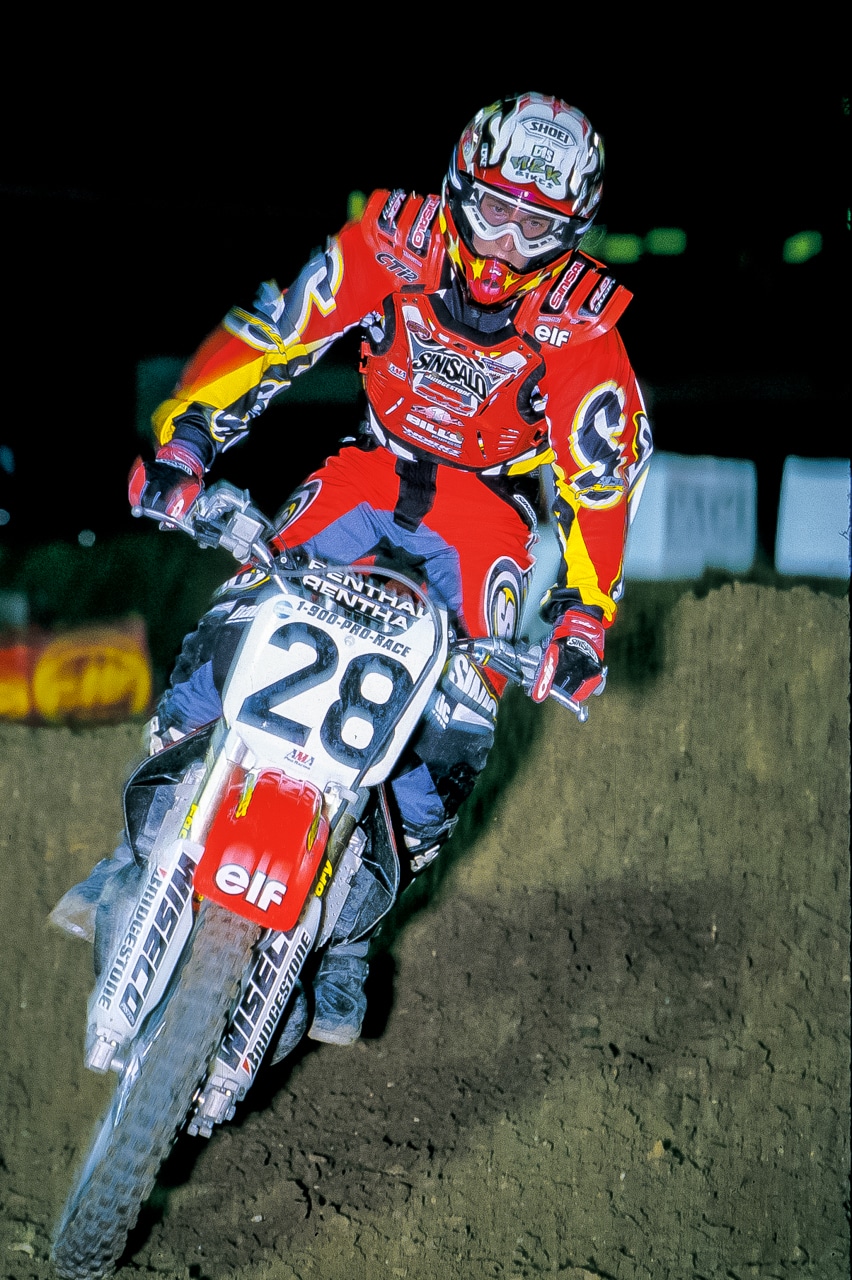 Name the rider and year. Answer at the bottom of page.
JUSTIN BOGLE OUT FOR THE REST OF THE SEASON
Press Release: Autotrader/Yoshimura/Suzuki Factory Racing Team's Justin Bogle will be sidelined for the remainder of the 2018 Lucas Oil Pro Motocross Championship. The Cushing, Oklahoma native underwent a successful submuscular ulnar nerve transposition surgery this morning to repair the damaged ulnar nerve in his upper right arm. Bogle had been dealing with fatigue and loss of strength in his hand since returning to racing last month following a long layoff due to a broken upper right arm sustained at the San Diego Supercross.
"I came into 2018 with high hopes, but I was hit with a number of uncontrollable circumstances," stated Bogle. "The year went sideways and never straightened out. Originally I wanted to finish the last three rounds of the Nationals, but after further consulting with my doctors, we decided to get surgery in order to fix my arm and start with a clean slate moving forward. Unfortunately, I will miss the remaining Nationals. Thanks to the team for backing my decision after what has been a really difficult season."
Autotrader/Yoshimura/Suzuki Factory Racing team manager Jeremy Albrecht understands Bogle's situation and stands by his decision to get surgery. "Justin has had a tough year with injuries. He couldn't seem to catch a break. I commend him on coming back and trying his hardest, despite the fact that he wasn't 100 percent. Justin put the Suzuki RM-Z450 up front in six of the past eight motos and showed good speed. I hope he makes a full recovery and can get back on track."
The Autotrader/Yoshimura/Suzuki Factory Racing Team will travel to New Berlin, New York on Saturday for round ten of the 2018 Lucas Oil Pro Motocross Championship. Please visit www.jgrmxraceteam.com for more team news.
MXA PROJECT 270CC HUSQVARNA BUILD

REMEMBER THIS BIKE
 1999 Maico 500. Would you ride it?
MXA'S SNAP CHAT FEED
If you are a Snap Chat user then add us to your stories. Get sneak peaks of everything moto. Our Snap Chat name is motocrossaction. Or just take a Snap of the picture above and it will add MXA automatically to your feed.
TALK MOTO WITH MOTO MINDED PEOPLE. JOIN MXA'S FACEBOOK GROUP CHAT

We love everything moto and want to bring all moto junkies together into one place to share their two cents, ideas, photos, bike fixes, bike problems and much more. To check it out first you must need to or already have a Facebook account. If you don't, it isn't much work and you could even have an alias so nobody knows it is you. To join click HERE. After you request to join we will accept your request shortly after.
JOIN MXA'S FLIPBOARD PAGE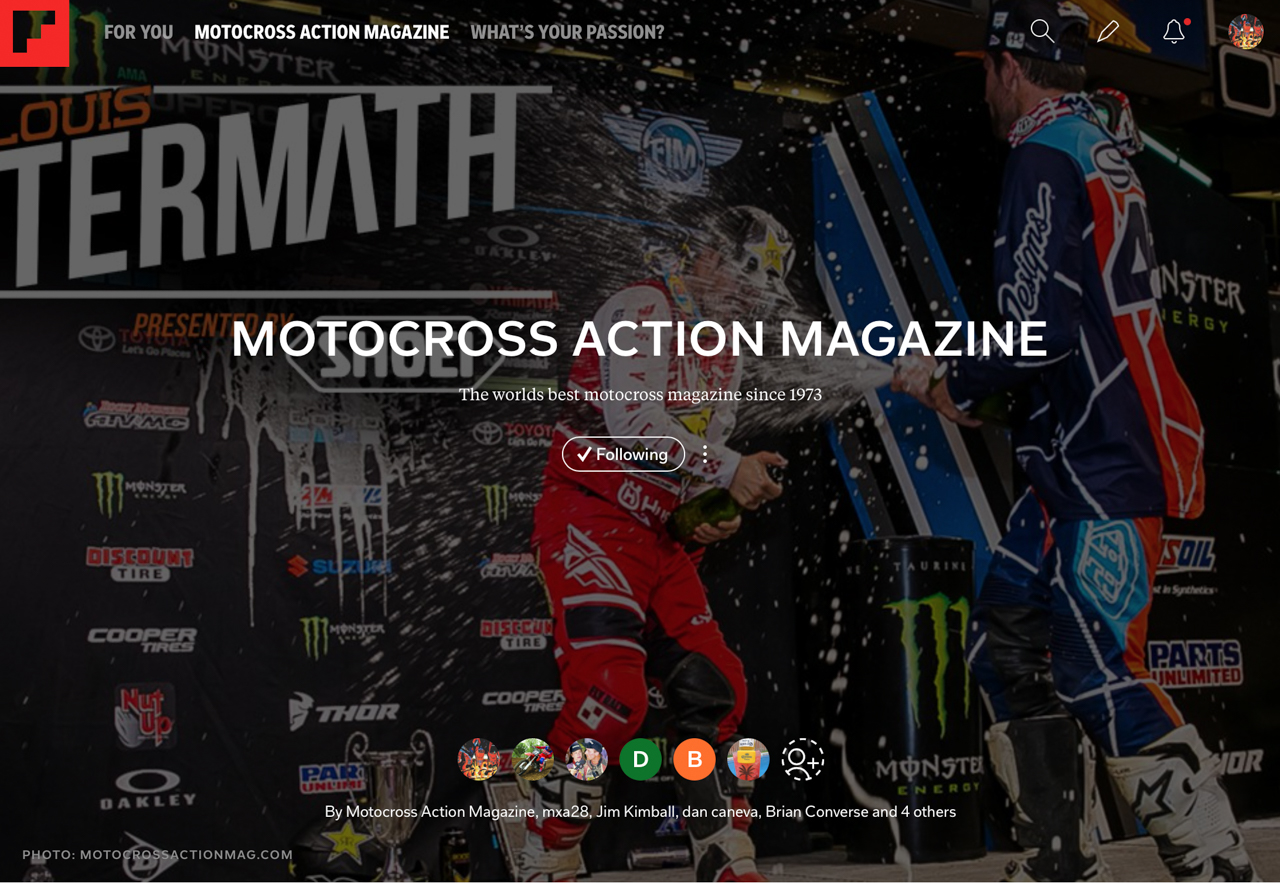 If you use Flipboard make sure to subscribe to the Motocross Action page for all the updates on our website. Click HERE to check out the page.
CLASSIC PHOTO
Mike LaRocco receiving his 1993 AMA 500cc National number 1 plate.
Moto Trivia answer: The year was 1999 and number 32 on the Honda CR250 is Heath Voss.