MWR: 2019 KTM 450SXF SNEAK PEEK, MONSTER ENERGY CUP

#WHIPITWEDNESDAY
Photographer: Daryl Ecklund
Rider: Edgar Torronteras
Bike: 2017 Yamaha YZ250
Location: 2017 Monster Energy Cup whip contest
Lens: 70-200mm
Focal length: 200mm
Exposure: 1/1000th
F-stop: 4.5
ISO: 2500
TWO-STROKE SPOTLIGHT: NICK WICKERHAM'S 2005 YAMAHA YZ125
"I bought this 2005 YZ125 in early February 2017 with the intentions of building it and giving it to my brother because his al- time favorite bike was the 05 YZ125. The day I got this bike home I dissembled it and got to work. I wanted to make something that would turn heads, and I feel that is what I did. I started off having the frame, swingarm and sub frame powder coated gloss black as well as the wheels. From there I started buy parts.
"Here is a parts list of the bike:
New style Yamaha Air box and plastics
Cycra Stadium front number plate
Motohose kit
FMF pipe and silencer 
Boyesen clutch cover
Boyesen ignition cover
Boyesen Super Cooler 
Boyesen read block 
Light Speed carbon rear brake caliper guard as well as disk guard.
Dunlop 3S tires
Mika Bars 
Moose Racing pegs 
GYTR oil plug
GYTR rear axle blocks 
Motor seat, seat cover
Tusk rear brake lever 
Test shiftier
BGFX decals
As you can see in the photos the list goes on and on. Finished the bike up early April and it has been the best bike sense."– Nick Wickerham, Balding, MI
Editors Note: Please keep those submissions coming. If you would like your bike to be featured in the "Two-Stroke Spotlight," please email me at [email protected]. All I ask is that you give a breakdown of your bike and a detailed description of the build. Please also send a few photos of your steed. By submitting your bike for the "Two-Stroke Spotlight," you agree to release all ownership rights to the images and copy to MXA. Please don't email me spam or try selling me Taylor Swift concert tickets or email me spam. Happy submitting your smoker. 
SNEAK PEEK OF THE 2018 1/2 KTM FACTORY EDITION
This photo is of Ryan Dungey's 2017 KTM 450SXF race bike. Take a close look at the engine and shock body to compare to the image below. 
This is Broc Tickle's bike that was shot at this last weekend's Monster Energy Cup. We beleive what you are looking at is the engine of the 2018 1/2 Factory Edition which will be the 2019 model as well. The engine looks even more compact, which means more weight savings. You can also notice that the shock body is different. Maybe to give more room for a different throttle body or will help make the shock easier to get off. 
THEY SAID IT: TEAM HONDA ON THE MONSTER ENERGY CUP
Christian Craig: "I'm so bummed with how Vegas ended. The entire team worked their butts off testing with me the past couple weeks. We had a lot of fun and got the bike perfect. Practice went pretty good. The track was sketchy and guys were crashing everywhere in the mains. In the second main I got together with another rider and punched the ground as I fell. The fall wasn't even that hard but I hit it just right I guess. I'll be fine, just bummed I didn't get to finish out the night for the team."
Tim Gajser: "I really like Supercross but I just think I need more practice. It's very different from what I'm used to. I was having fun all day and during the race before my crash. I'm very sore but thankfully nothing is broken, so I'm able to go home pretty healthy. I think this was a good start and positive learning opportunity, so hopefully I can come back and race again."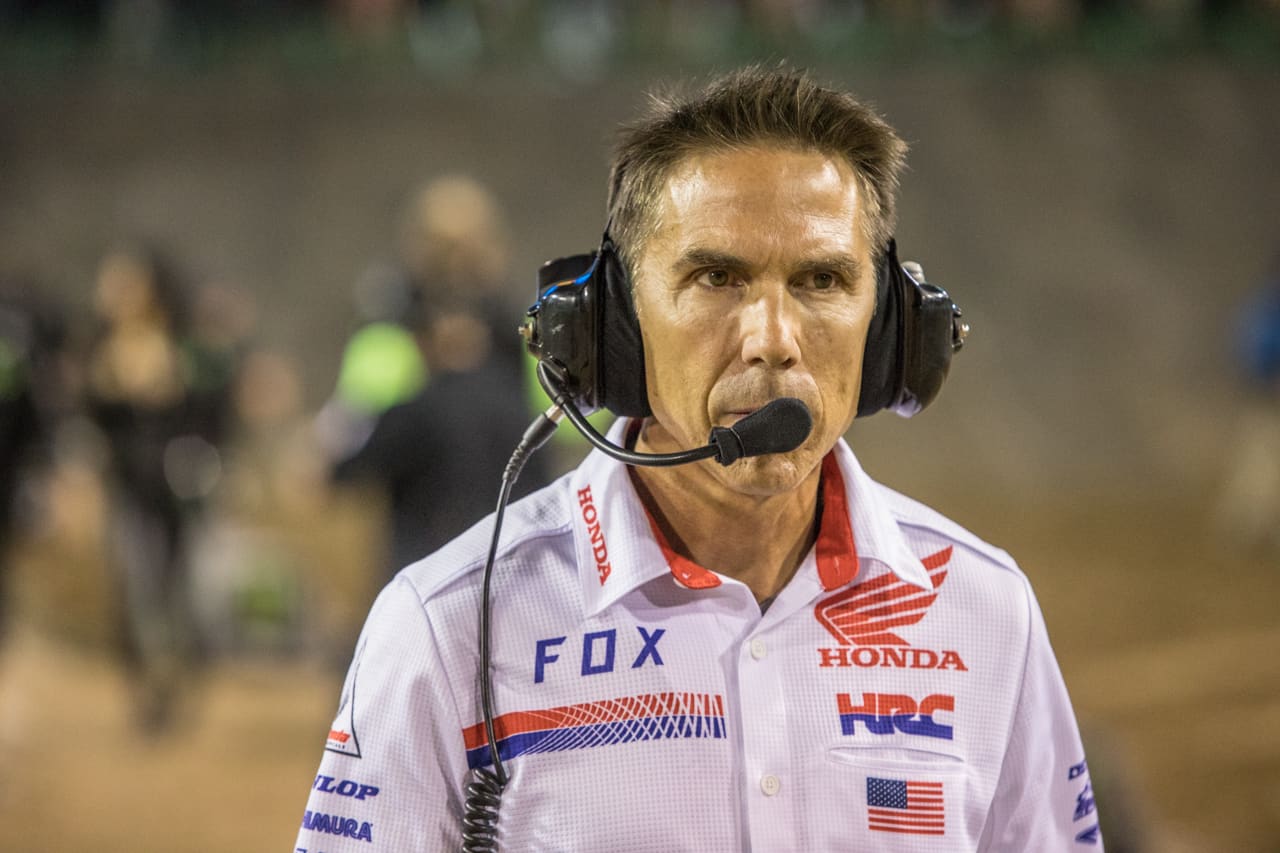 Erik Kehoe: "This wasn't the day I was hoping for my first race back, but it was good to get a race under our belts as a team prior to Anaheim. I think this was a good taste for Tim of what supercross is about. This is pretty intense and a completely different style of racing for him, so I think with the small amount of time he had in preparation for it, he did a really good job. The main thing is he's going home healthy and not injured, so it'll be interesting to see if he decides to come back and race again. I think the restart frustrated Christian a little. He got a good start in the first race, then they red-flagged it; the second start didn't go so well, so I think mentally, that took away his momentum. He was riding okay but then went down in the second race and was unable to finish the night. Hopefully he'll be okay but we'll see what the doctor says."

WHAT THE MXA WRECKING CREW IS UP TO

We have been out to the test tracks riding the 2018 Husqvarna FC250. It has the same updates as the 2018 KTM 250SXF: Different suspension settings as well as updated internals, bigger battery and a few durability changes within the engine. 
Things they haven't changed but need to ASAP is the sealed airbox, plastic shock collar and 14 tooth countershaft sprocket.  They are all a nuisance. We will tell you all about them in the full test of the FC250 in the January issue of Motocross Action Magazine.
There are many things to like about the 2018 Suzuki RM-Z250. If you are a racer then there are many things you will hate about it also.


For 2018 Suzuki made no significant change to their RM-Z250. Why worry Suzuki. You are only the slowest and heaviest bike in its class. The full write up will be in the January edition on MXA. 
PRODUCT SPOTLIGHT: POLISPORT'S CLEAR PLASTIC
After the FLO yellow color, Polisport released the CLEAR Plastics. Now you can customize your bike with these Polisport exclusive colors giving it a unique and personal look, making it stand out from the crowd. Polisport clear plastics will be available for some models of KTM, Yamaha, and Honda; in a complete kit. All the parts will also be available separately so you can mix and match with other colors. More details at www.polisport.com.

WHICH BIKE WOULD YOU CHOOSE? READ MXA'S JANUARY ISSUE FOR THE 2018 450 SHOOTOUT TO HELP MAKE YOUR DECISION 
2018 Suzuki RM-Z450.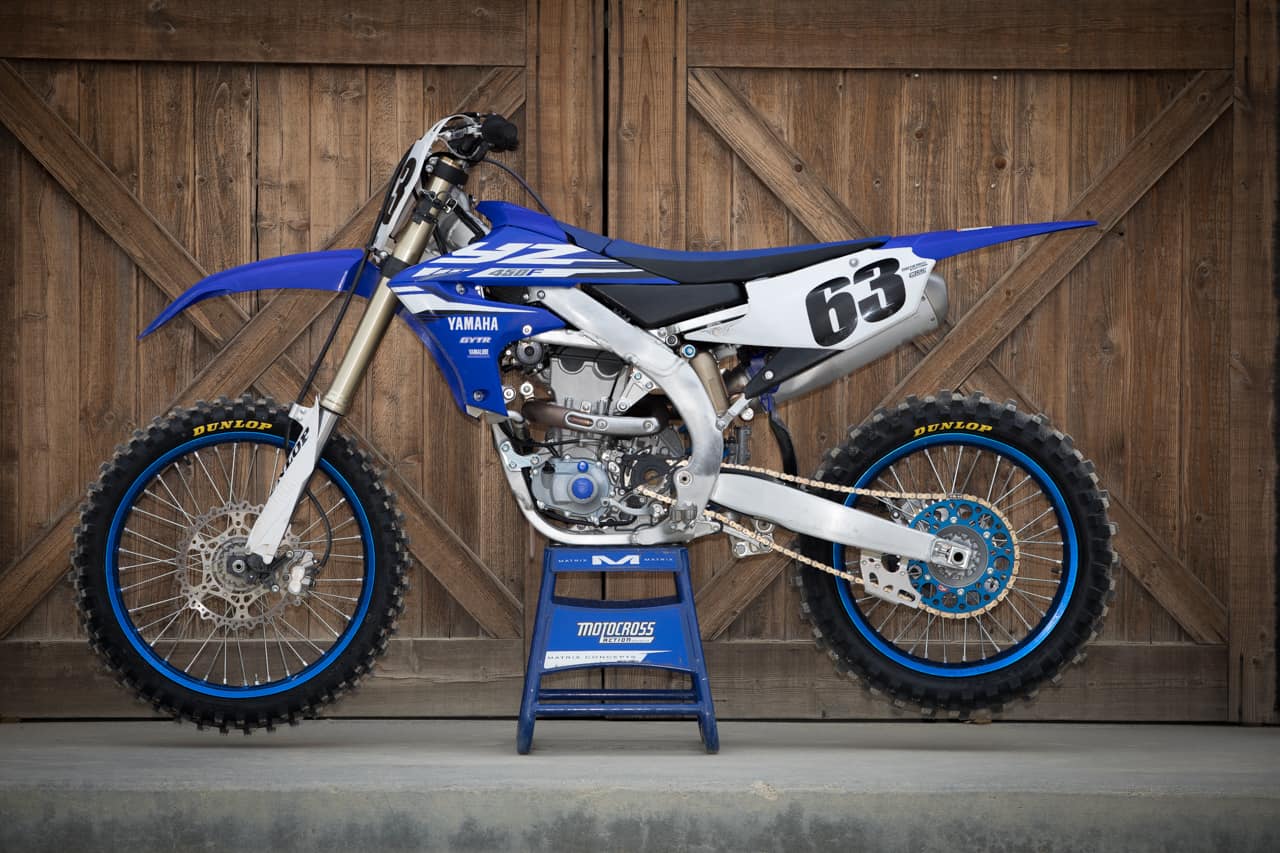 2018 Yamaha YZ450F.
2018 Husqvarna FC450.
2018 Honda CRF450.
2018 KTM 450SXF.


2018 Kawasaki KX450F.
JOIN MXA'S SNAP CHAT FEED
If you are a Snap Chat user then add us to your stories. Get sneak peaks of everything moto. Our Snap Chat name is motocrossaction. Or just take a Snap of the picture above and it will add MXA automatically to your feed.
TALK MOTO WITH MOTO MINDED PEOPLE. JOIN MXA'S FACEBOOK GROUP CHAT

We love everything moto and want to bring all moto junkies together into one place to share their two cents, ideas, photos, bike fixes, bike problems and much more. To check it out first you must need to or already have a Facebook account. If you don't, it isn't much work and you could even have an alias so nobody knows it is you. To join click HERE. After you request to join we will accept your request shortly after. 
CLASSIC PHOTO
Studio time with the 2004 Yamaha YZ85. This bike is virtually the same today, save for the plastic updates.