MOTOCROSS ACTION PHOTO OF THE DAY: NOT EVERY CHAMPION HAS A SENSE OF HUMOR, BUT THIS ONE DOES

Most modern factory riders train on bicycles, but not by racing on a velodrome. Joel Robert (front) was the 250 World Champ at the same time that Belgium also dominated cycling with Eddy Merckx.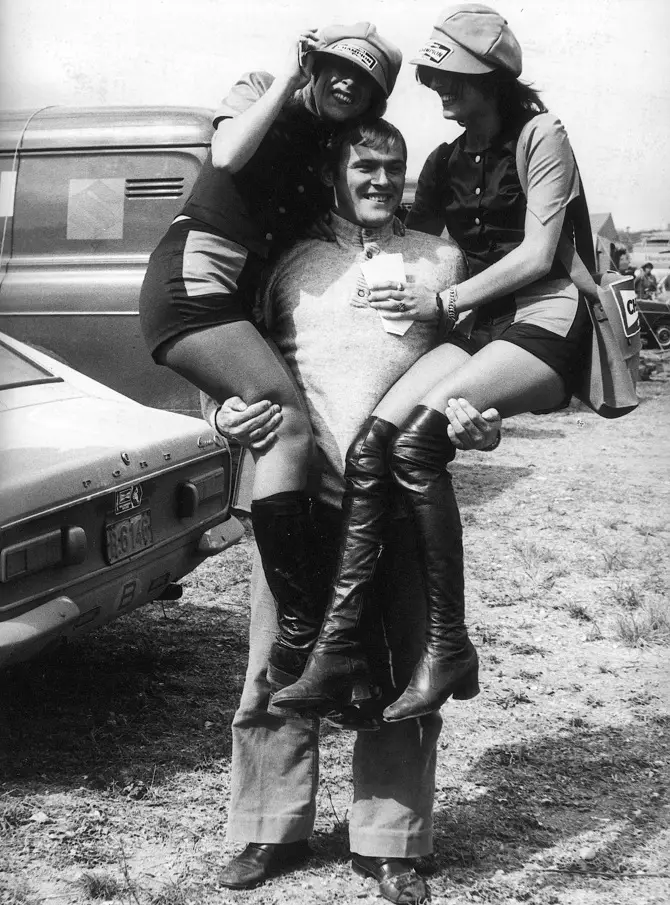 You never know when you are going to need a spare.

It is unlikely that the factory wanted their works road racer to be ridden in the dirt by a shirtless Joel Robert.

Aldon Baker would have a fit if Ryan Villopoto decided to have a cigarette while sitting on a horse. Joel smoked.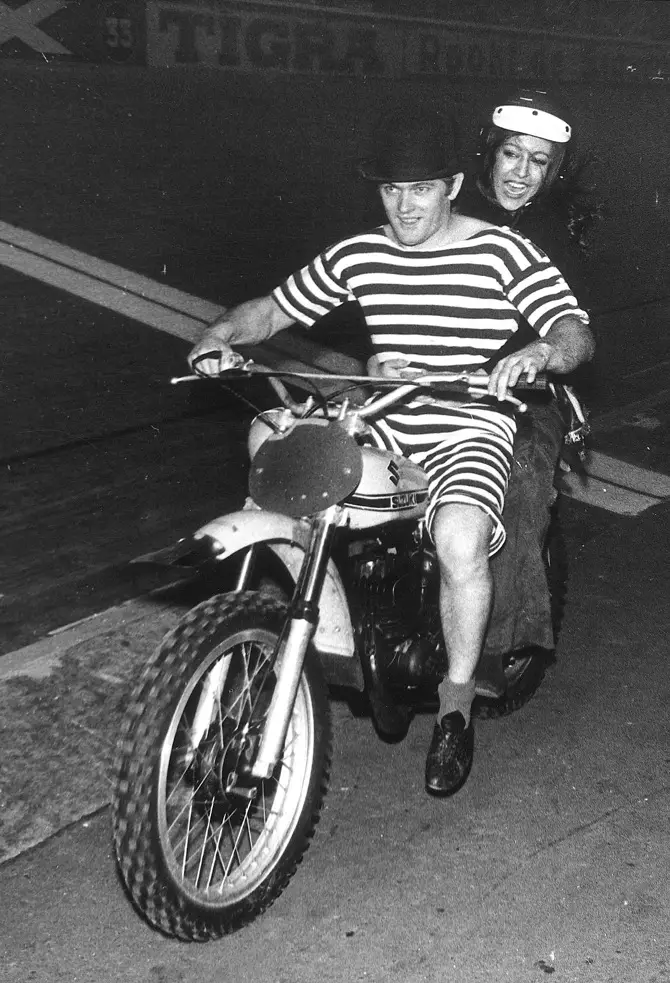 When was the last time you saw Ryan Dungey dressed up in "Clockwork Orange" garb, while giving a girl a ride on the back of his factory bike. She's got a helmet on and Joel's wearing a bowler.

Calm down Aldon, it's only bacon…and beer.