MOTOCROSS ACTION PHOTO OF THE DAY: WHEN THE IDEA OF A USGP MEANT SOMETHING TO AMERICAN RACERS

In 1975 Rocket Rex Staten holeshot the Carlsbad USGP on a CZ. Rex and Roger DeCoster dueled until Rex broke away. But it was not to be.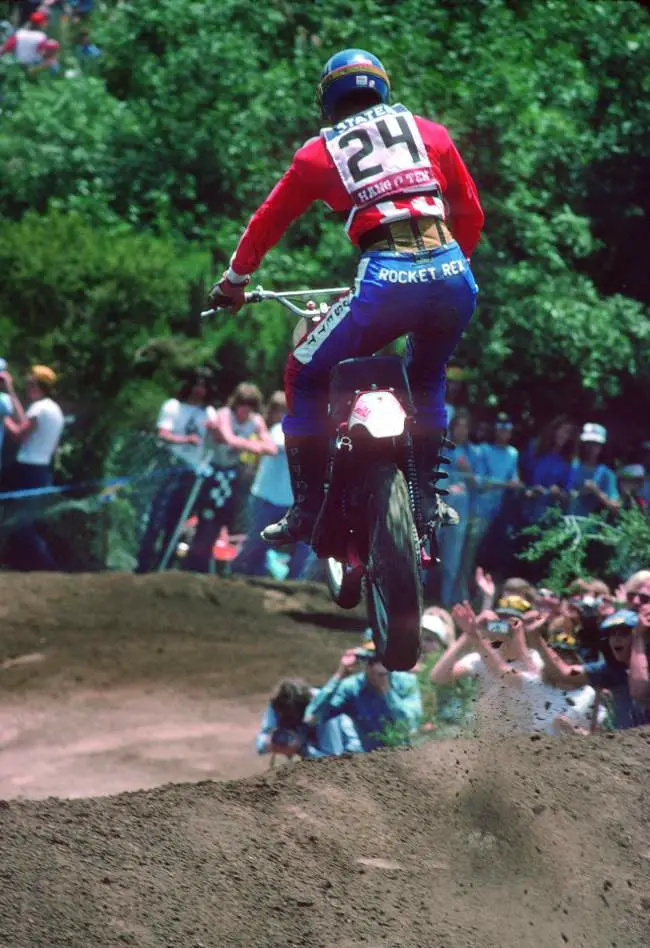 This color photo was shot in the same section of the rock hard Carlsbad track. Rex's USGP lead would vanish when his CZ motor mounts broke. Rocket Rex soldiered on to finished 7th, but his hands looked like hamburger.

When somebody tries to tell you how big the crowds are at today's races, show them this photo of Danny LaPorte jumping Carlsbad's Devils Drop. You don't see crowds that big, that close and that involved today.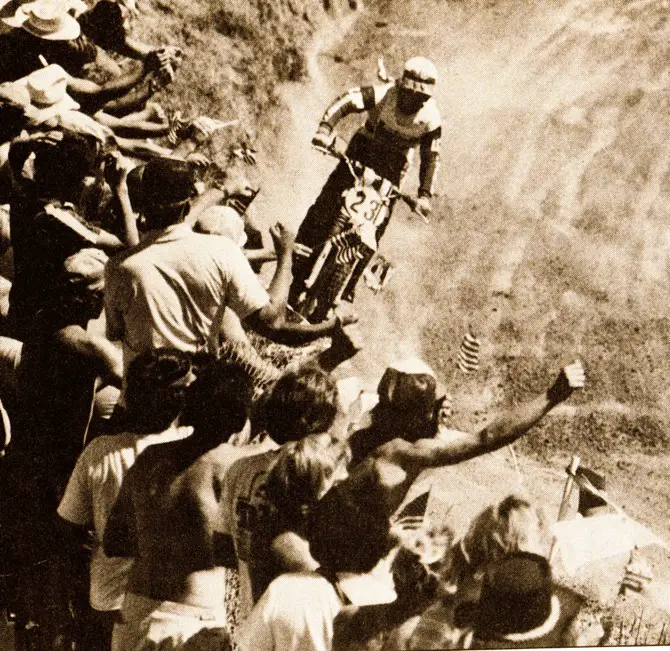 Up to 1980 no American had ever won the USGP. A young local rider named Marty Moates would change that. The promoters had handed out thousands of little American flags so the fans could root for Brad Lackey?instead they used them to cheer on Marty Moates.