MOTOCROSS ACTION RACING LORE: DANNY LaPORTE'S 1981 MOTOCROSS DES NATIONS TRIUMPH

"The most exciting moment of my life was the first year that Team USA won the Motocross des Nations in 1981. As a team, we weren't expected to win, nor did we even think that we would win. Honda put together a group of riders that probably weren't the best choices to race. For years, Yamaha had a rider that was capable of doing well at the MXDN, and then Suzuki would have a guy. The problem was that because the riders were on different teams, there was an every-man-for-himself sort of mentality. Donnie Hansen, Chuck Sun, Johnny O'Mara and I weren't the fastest American riders, but we had the benefit of being teammates at Honda.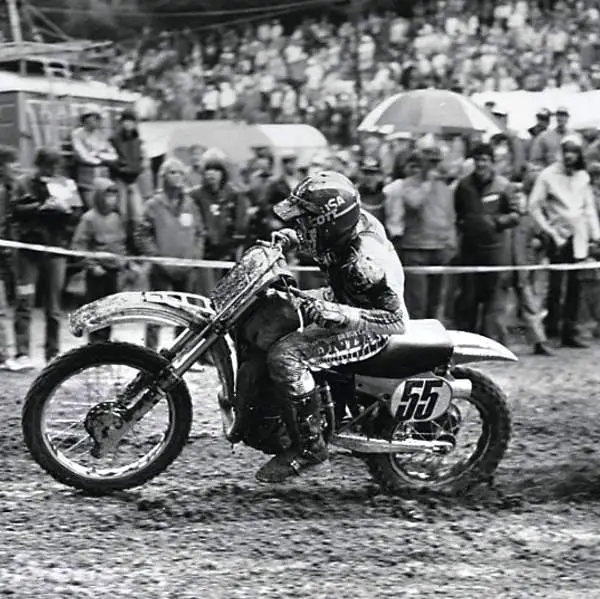 "AS A TEAM, WE WEREN'T EXPECTED TO WIN, NOR DID WE EVEN THINK THAT WE WOULD WIN. HONDA PUT TOGETHER A GROUP OF RIDERS THAT PROBABLY WEREN'T THE BEST CHOICES TO RACE."

"In the early part of 1981, no one even wanted to represent the U.S. in the Motocross des Nations. No American team had ever won, so there was very little interest in sending a team. Roger DeCoster, the team manager for Honda at the time, knew the importance of competing in the event, so he convinced the group of us to go. Roger, along with Dave Arnold at Honda, decided to compete in the 1981 MXDN with four factory Honda riders. I was lucky enough to be one of them.
 
"Donnie, Johnny, Chuck and I had the benefit of knowing each other very well. As teammates, we hung out, tested, ate, traveled and had fun together. We also didn't mind going the extra mile to prepare for the Motocross des Nations. Before the race, which was held in Bielstein, West Germany, DeCoster called and asked me if I could do a 45-minute moto on the race bike. I ran out of gas after 40 minutes! Had we not done our research, we would have lost.
"The Europeans snubbed their noses at us when we arrived at the track. They figured that we didn't have a chance at winning the Chamberlain trophy. Their opinions changed after qualifying, when they saw that we had speed. In the motos, we got good starts, and that was all she wrote. Until that point, we were losers. But, in 1981, we had a team of no-names that beat the best in the world.
"Still, to this day, I remember pulling into the pits after we had sealed the victory and seeing the excitement on the faces of my fellow Americans. Even the Europeans rallied around us and celebrated our win. It was amazing! Fans were climbing over the fences and wanted autographs. Winning a championship doesn't even come close to the feeling of winning the Motocross des Nations. There was so much emotion. Winning that event really opened my eyes and guided me toward the decision to race the GP series. I wanted to be the first American to win a 250 GP title, and I accomplished that feat in 1982. I'm not so sure I would have pursued the Grand Prix series if not for that MXDN triumph."