MXA TEST RIDER CHRONICLE: DAVID GERIG
HOW DID YOU BECOME AN MXA TEST RIDER?
I was just lucky. I was racing the 250 Pro class and one week I went to the Rolf Tibblin School of Motocross at Carlsbad, which was my home track. While there I heard about this little race shop in Anaheim that made trick Husqvarna parts. It was owned by Mitch Payton. I went there to see if I could get some help and I met Mitch. He introduced me to Jody. Eventually, Jody let me ride some Husqvarnas for tests and the relationship just grew from there. When MXA offered me the job I called my parents and asked them what they thought. My dad said, "You've been racing your whole life. I would considered that a college education in motocross, so this is the perfect job for you."
WHAT IS YOUR MOST MEMORABLE MXA MEMORY?
The bikes are the most memorable thing. I got to race bikes that I never would have been able to afford on my own. One day, I was assigned to race a water-cooled Cagiva 125. It was the first water-cooled bike I had ever raced and Ricky Johnson and I had a great race at Carlsbad in the 125 class. It ended when the Cagiva front wheel unraveled over the big downhill jump. Even with that — it was a great experience.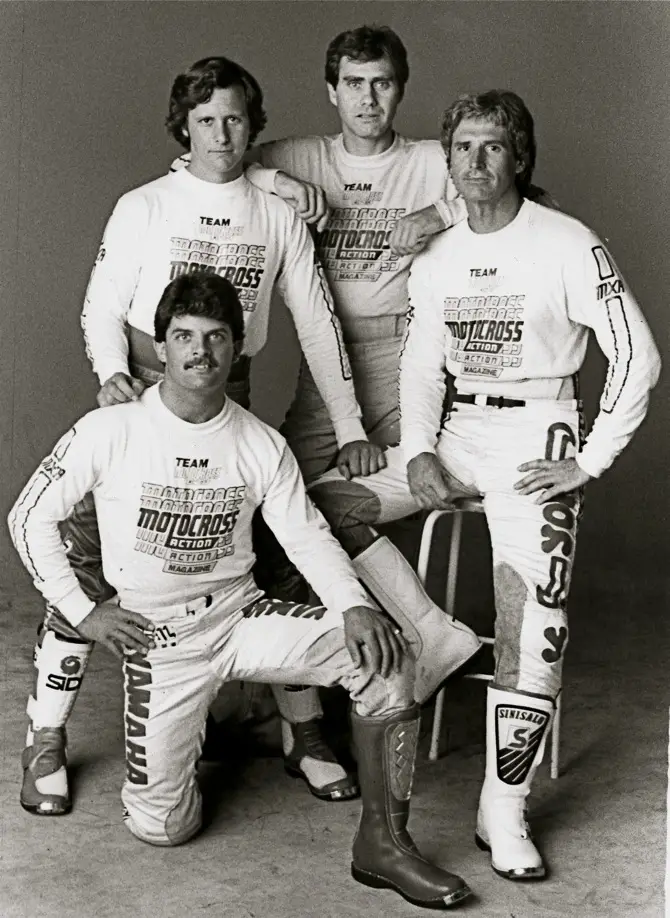 WHO WAS TESTING BIKES AT MXA WITH YOU?
The regular MXA guys, Jody and Ketchup, were always around, but mostly I rode with Lance Moorewood, Gary Jones and Clark Jones. Larry Brooks was just being brought into the fold at that time.
WHY DID YOU STOP BEING A TEST RIDER?
I left MXA to take a job as the editor of an ATV magazine. I know that sounds foolish now, but I thought it would further my career. It didn't and I should have stayed at MXA. Eventually, I moved to Montana and became a pastor at my own church before moving to Texas where I live now.